Are you a seller on Shopify looking to enhance your business prospects? Find out how combining Shopify and PIM (Product Information Management) can power-up revenue while cutting costs.
Shopify is a shopping cart ecommerce software built for global expansion. Over 1 million sellers in at least 175 countries utilize Shopify to expand their businesses. As one of the leading ecommerce platforms, Shopify simplifies selling products.
On it, anyone can set up an online store (or several) and sell products in multiple places. From physical products to services and memberships, Shopify is a space for anything. The hosting site opens the doors to entrepreneurs with varying levels of experience. With its plethora of tools and third-party integrations, Shopify is a platform rich in opportunity.

The Advantages of Shopify
Affordable
User-friendly
Third-Party Integrations
Great customer support
Themes and Shop designs
Built-in SEO options
Includes Apps & Plugins
The question is: Are you fully taking advantage of these opportunities?
For example, many sellers find it challenging to manage multiple products on Shopify without an organized system. To address that, product information management (PIM) has become an increasingly popular solution.
From saving time to improving productivity, PIM can help in all of your Shopify business processes.
You may benefit from PIM with your Shopify store if you…
Sell a lot of products
International expansion is in your horizon
It's challenging to manage relations with 3rd-party logistics (3PL)
More than one 3PL work with you
Selling on multiple channels
Why do you need a PIM-Shopify Integration?
First of all, you don't necessarily need PIM software for Shopify.
Shopify has a lot of applications available for integration. The app selection ranges from those made by Shopify itself to a variety of third-party apps. Certainly, it's great to know that such support exists. That is, until you find yourself spending more money on useful plugins than on your more foundational business processes or marketing strategy.
That's where PIM-Shopify integration comes in.
In this guide, we discuss how PIM-Shopify integration can combine the purposes of apps used for Shopify. With the following advantages of PIM, Shopify's potential can skyrocket, helping you reach your business goals more effectively.
1. PIM Ensures Products are Ready for Success
Arguably, Shopify is one of the most straightforward ways to start off selling online. The software eliminates the need to procure any technical know-how. Not a coder? No problem. With its hundreds of themes, domain options, and customer support, any beginner can use it.
Essentially, Shopify is like a website host made for ecommerce.
However, that doesn't mean you can skimp out on quality. In fact, the purpose of Shopify's ease is to let sellers focus on content. All the backend decisions are done for you. Consequently, your only job is to make sure your products are top-notch and ready for market.
We help people achieve independence by making it easier to start, run, and grow a business. We believe the future of commerce has more voices, not fewer, so we're reducing the barriers to business ownership to make commerce better for everyone.


Shopify's Mission Statement (source)
What is Product Readiness?
In a nutshell, product readiness is how ready a product is for the next step in a process. The final step would be unleashing the product for selling. For example, in a New Product Introduction (NPI) process, you have to assess how ready the product is on various levels. Is the design ready? Are the parts all available? Is the implementation straightforward? Is the product usable?
Product readiness applies to any and all product launches. Before sending the product out to sales channels, there's a step-by-step approach to ensuring the product is ready. Traditionally, a checklist directs the flow of this process. The product manager is the one in charge of establishing steps to get to a smooth product launch on Shopify. Product managers work with other teams to lead a product to its endpoint.
Are you ready to launch products on Shopify?
On Shopify, all the behind-the-scenes work is already set. Despite this, your checklist may still be lengthy. Before launching your Shopify products, you might have to do some of the following tasks:
Import product data
Upload images
Design website pages
Create product content
Optimize for search engines
Coordinate a marketing plan
The tasks don't end there. After you've checked off all the necessary items, it would be sensible to go back and reassess. The smallest mistakes or mishaps can lead to a lot of detrimental effects on your store.
Not ready for market? It can cost you.
There are a few main reasons why a product isn't ready for Shopify. The most prominent reason for this is inconsistent product data. Other factors may be a lack of team communication, human error, or a fragile auditing strategy. Failing to go to market in a timely manner can derail business ventures.
Are you unable to assess the potential performance of your products? Is it difficult to compare your progress to product readiness standards? Unfortunately, such a blindspot can prompt an array of unpleasant effects.
Hinder market time
Waste time manually double-checking
Overlook critical product data
Sacrifice quality content
Extra time spent on fixing any mistakes
Skimping out on optimization tactics
The good news: You can prevent all of these outcomes. To ensure your products are well-prepared, a PIM-Shopify integration can vastly improve your processes.
How does PIM make for complete, robust product pages?
Many PIM systems have varying features that address product readiness. In general, though, PIM is meant to protect against anything that could jeopardize a product's life cycle. To ensure your Shopify product pages are robust, PIM offers two main features:
Workflow
Content Completion Reports
Workflow
In a way, PIM software is dynamic, automatic product readiness checklist. With an integrated workflow, you can be sure to get create and prepare all product content for Shopify in a timely manner, with full collaboration between users.
Firstly, PIM workfow is the connective tissue between all users of your organization. So there's no need to send a static checklist to each team with their assigned items. Second, PIM is really just a multifaceted repository of product information. As such, it holds the product truth necessary for every user to access to complete their tasks.
Stay tuned for more in-depth information about PIM workflow as you go down this list.
Content Completion
Another technique PIM includes is its content completion report feature. Upon embarking on PIM-Shopify integration, you are able to view and determine if all your product content is robust. PIM focuses your attention on anything lacking. That way, you feel reassured of what is complete and ready, while working on what needs polishing.
Overall, PIM's centralization of product data ensures your products are equipped for Shopify.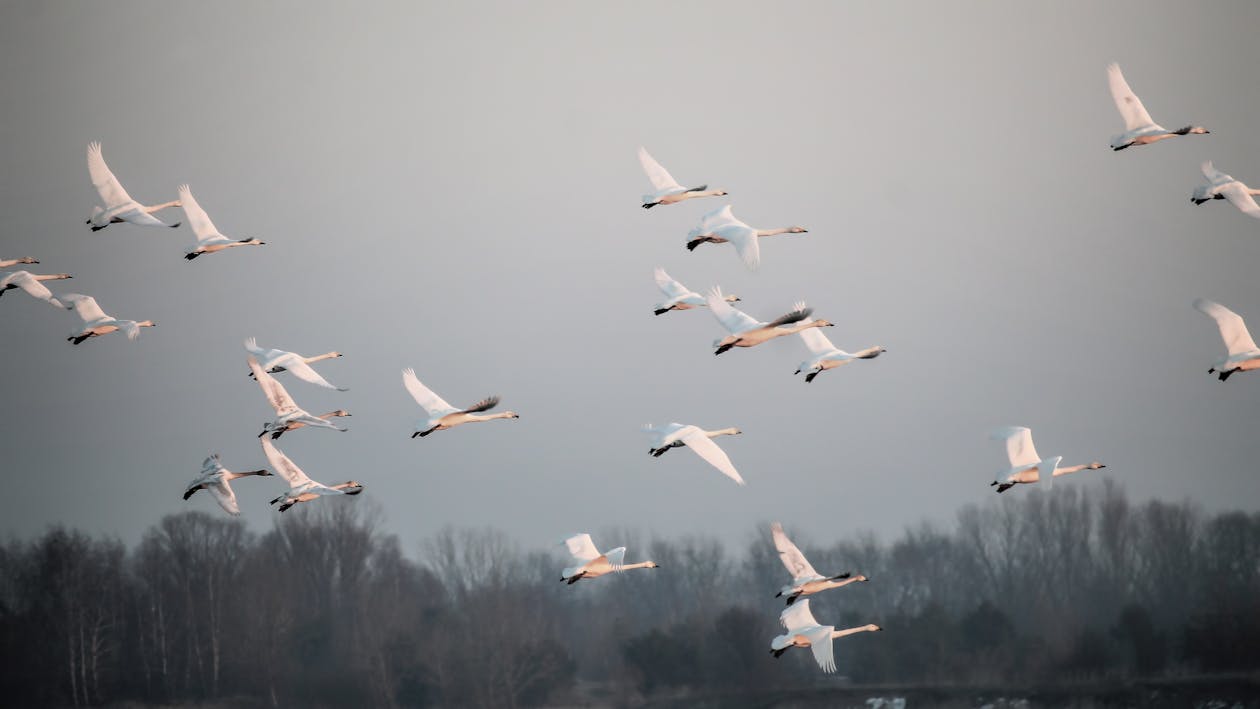 2. Migrate your Legacy Data to Shopify
Ecommerce is a promising industry. In 2019, over 12,000 brick-and-mortar stores were expected to close, including Payless ShoeSource and Lowe's. Be it bankruptcy or rampant competition, retail stores are finding it harder to remain relevant without a digital presence.
A prominent example is the downfall of legacy Consumer Packaged Goods (CPG) brands. Longwithstanding companies like Procter & Gamble, General Mills, and Kraft, which have had a huge market share for the past few decades, have now been experiencing a shift. With the rise of online commerce, these classic industries that originally struck in at $2 trillion, are instead challenged by new, private brands. Today, people buy even their groceries online, through Amazon and other e-supermarkets like Thrive and Brandless.
Clearly, legacy brands need to change things up.
To do so, such brands sometimes have to completely overhaul their older system. Companies with traditional business processes definitely need to modernize their legacy data. A company's legacy data is the product information that has been around for a while, managed in outdated or inefficient forms of traditional storage systems.
Here are some examples of traditional data management:
Spreadsheets
Multiple computer files
Print catalogs
Print specification sheets
Paper checklists
Certainly, using traditional methods is by no means ancient or unsuccessful. However, for companies hoping to travel onto an ecommerce platform like Shopify, they should consider new ways of management.
At the very least, these companies must introduce digital methods of data management. This way, the product information can readily distribute to online stores. More importantly, legacy data becomes easily accessible.
Migrating data onto Shopify in today's digital age
Shopify is a great contender for companies new to ecommerce. It maintains up-to-date product catalogs and includes conversion-focused features that physical stores don't have. For example, instant purchases and the ability to reach a wider population.
Shopify hosts many B2B enterprises and legacy brands who've stepped into omnichannel marketing strategies. Examples include Nestle's Nescafe store, Covergirl, and General Electric's C by GE, to name a few. Wholesale companies like Rayonet Screen Printing found a great surge in sales upon migrating data to Shopify. Such organizations are finding success with a D2C (direct-to-consumer) platform like Shopify.
Converting legacy data is a step-by-step process:
Identify all product SKUs
Break down a product family into sellable SKUs
Capture and upload product images
Categorize and link product data and images
Move product data onto Shopify easily with PIM
Centralization
When you use a PIM tool for Shopify, all your product data is centralized. As opposed to scattered on various spreadsheets to import into Shopify, all you have to do is add Shopify as a sales channel to your PIM. From there, all the data is pushed onto the Shopify platform.
Without the need to continually import and export files to update items, everything becomes efficient. Digital assets are also linked together. What this means is the images, videos, and other media will remain attached to the respective products. Also, using Shopify doesn't mean skimping out on print methods. PIM integrates with InDesign to create both digital and print catalogs.
Manages Data Integrity
There's always grave danger that comes with moving files around.
Looking for data, scrolling through spreadsheets, uploading files, or manual editing on the Shopify admin page; all of these run the risk of causing an error. Data errors are one of the main causes of business failures. They waste time, lower store visibility, and may cause product returns.
To maintain data integrity, PIM automates data inputting and updating. One edit automatically disperses across all channels or pages you choose. Everything remains consistent, and PIM alerts you to any missing or incorrect data.
Organization
Finally, keeping product data organized is a huge perk of PIM. Product categorization maintains searchability, so you find what you need quickly. Sometimes, all a business needs is a well-constructed system. This applies to any business, whether offline or online. With Shopify, it's easier with digital solutions like PIM software.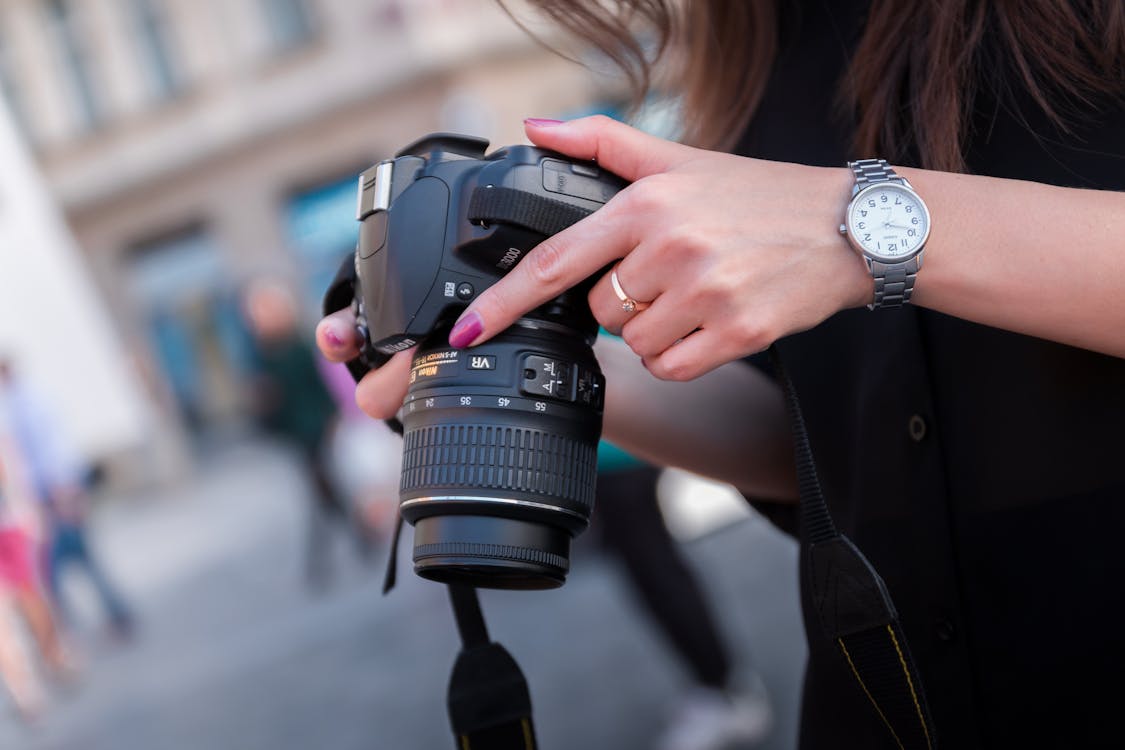 3. Upload Product Images in Bulk Effortlessly
Product photography is incredibly important. Needless to say, images can make or break your success.
About 63% of online shoppers prioritize images over descriptions in making a buying decision. Truthfully, you don't even need to see the statistics to understand the gravity of quality product images. Consumers want and need to know what a product looks like. Because ecommerce can't offer the 3D aspect of a brick-and-mortar store, the seller must create that experience visually.
Luckily, Shopify allows a lot of room for design and flexibility. But the fate of product images is still in your hands. For successful product images, there are a few aspects to keep in mind.
Quality of photography
Image variations
Image sizes
Visual descriptiveness
Uploading images
The loading speed of images
In effect, these vital aspects help in converting visitors to your Shopify site. But another thing to remember is the actual uploading of the images. With many products come many more images. Consequently, it's necessary to upload the images all at once. Otherwise, you'll be at it for quite some time.
Uploading Images on Shopify
First, let's go over some of the image requirements for Shopify. Like most sales platforms, the desired image type is JPEG. Images have a maximum size of 4472 x 4472 (20 MP). It's necessary for images to be big enough that they can be high-quality and show all the details of the product. Each product can have a maximum of 250 images.
There are two ways to upload images:
Direct File Uploading
Uploading via CSV files
Direct File Uploading
Bulk image uploading on Shopify consists of directly inputting computer files onto the Shopify admin page. For new sellers, this may not be a problem. Now if you have a lot of images, this can be a long and tiring process.
Think of the last time you tried to upload a ton of photos on your phone to a cloud storage system. It's safe to say the experience probably wasn't done in a flash.
Uploading via CSV Files
Another way of uploading images is with a CSV (comma-separated values) file. Using CSV files is one of the main ways of importing and exporting information on Shopify. The key component of this method is that you can transfer a large amount of information (bulk uploading), without sacrificing time. Comparatively, CSV files save more time relative to forms like spreadsheets.
Unfortunately, the process can be confusing in its own way. For that reason, Shopify recommends merchants to view CSV files with Google sheets. Otherwise, the file shows up as a jumble of words pushed together separated by commas (hence the name: comma-separated).
Additionally, and most vitally, CSV files can't include anything other than text.
So how can you upload images via CSV?
Firstly, images should exist on another website. From there, you can link to the URLs on the CSV. For example, sellers switching from another platform can use the previous site's image URLs.
If you only have images on your computer, you'll have to upload them to either Shopify or another image site. Sure, this may seem pointless. However, many merchants prefer to use CSV files to construct their entire store. The purpose of CSV is to link images with products, in a somewhat round-about way.
Uploading images onto Shopify can be a bit cumbersome. With more experience, anyone can get the hang of it. But before then, your Shopify store could benefit from PIM software to do exactly what CSV files are meant to do – minus the workload.
Bulk image uploading on Shopify simplified with PIM
Because images and files are already linked on PIM, there's no need to manually search for the specific digital assets for a product.
PIM also eliminates the need for multiple third-party applications. Although helpful, it's can get messy when you depend on services like Google Drive and Dropbox. Because data files remain separate, there are extra (unnecessary) steps involved in loading your Shopify with image files.
Finally, it's hard to keep track of marketplace regulations for images. Luckily, on PIM, each image's aspect ratio can easily convert to various dimensions. Already, that's a load off your shoulders. It means you have less digital assets to manage. PIM-Shopify syndication is effective in working around the time cost of CSV files and spreadsheets.
4. Bulk-Editing on Shopify Directly from PIM
On the same note of image uploading, let's discuss product data.
Are you selling a ton of products? Expanding products in your Shopify store is exactly with the platform was built for. The whole point is to reach to the ends of the earth, all on a single space that's blossoming with opportunity. It's all good…until you realize that editing your products might take a while. Particularly, if you're doing each product separately, there's much tedious work ahead.
Sometimes bulk-editing is completely and utterly necessary. Again, lots of products equal lots of data. What does that entail? An endless stream of SKUs, dimensions, relevant specs, pricing information, variants, materials – the list goes on.
A full-bodied store organizes its plethora of products by family, types, and other taxonomical categories. The organization is truly key here. However, when it comes to editing a multitude of related products, things get complicated.
Let's explore the traditional system in place to edit products in bulk to understand where and how it can go wrong.
How Shopify Confronts Bulk-Editing
To update the product on Shopify, you can't do it directly. Instead, Shopify offers a way to export your existing product data via a CSV file. Already, we've discussed CSV files with images. When it comes to product data, though, it can get a bit complicated.
The issues with Shopify bulk-editing
Shopify limits the number of products you can export at any time to 50 products. This equates to a 1-page file.
Do you have more than a page? Then the file must go straight to your email.
When sorting through a CSV file on a spreadsheet, you might risk the product variants becoming disconnected from their URLs.
Another risk: Importing the updated file onto your Shopify could possibly overwrite your previous data with the dreaded bad data.
Shopify does offer a few "productivity tools" for issues like this. For example, you can edit many product pages simultaneously with the "Bulk editing" tool. To clarify, this bulk editing tool is much like a spreadsheet on the Shopify site. On the spreadsheet exist all your product collections, inventory details, and other product page enrichment features.
Shopify's spreadsheet tool can be helpful, as opposed to, say, going to each product's editing interface for manual editing. But with any spreadsheet comes a few hidden problems. The more products you have, the more columns there are, which undercuts the initial ease of using a spreadsheet. It then becomes a long (horizontally and vertically) field of columns and rows.
Product categories are pretty complex. Think of all the possible labels needed for organizing products – product attributes, product families, attribute group types, and so on. It's a whole other issue if your master spreadsheet or source of product data gets lost, damaged, or corrupted.
Hoping for backup? Think again.
Like most spreadsheets, Shopify's spreadsheet tool lacks backup capability. So if there's a mistake in the data (perhaps the system freezes, or a glitch occurs) any damage to the data is irreversible. If lost, there is no "Plan B" spreadsheet.
That is, unless you have a file stored on your computer. Creating your own backup file requires exporting products to a CSV file. While this is great to have as an option, it can get tricky. You would have to re-export every time you update your Shopify spreadsheet. Or, if you prefer to update from your computer file, re-import the CSV file every time.
So how can we improve the process of bulk-editing product data? Fortunately, Shopify works well with PIM to make things efficient for users.
PIM-Shopify integration solves inefficient bulk-editing
PIM exists to replace spreadsheets.
There are several reasons for this. First of all, PIM is the epitome of product centralization. As a repository for all product data, everything you need is on PIM. The software connects with and sends out data to sales channels, like Shopify. Using PIM eliminates the need for manual, labor-intensive file uploading.
Secondly, using a PIM for Shopify eliminates the build-up of files.
With the constant back-and-forth of importing and exporting CSV files, your computer is sure to get crammed. That goes for your e-mail inbox as well. On PIM, you just need the one software on which you can update data as needed.
Don't like an update? Made a mistake?
With PIM's audit history, every action is tracked. In other words, the software takes stock of every single update. It's easy to return to a previous version of product data. Compared to the manual export-import system, this saves time and energy.
Additionally, a hidden caveat to this is A/B testing. Because of PIM easily and automatically updates to Shopify at your demand, you can play around with different tweaks. Try out variations of organizing product collections, image types, and content and see the effects. Tailor your content to get the most bang for your buck.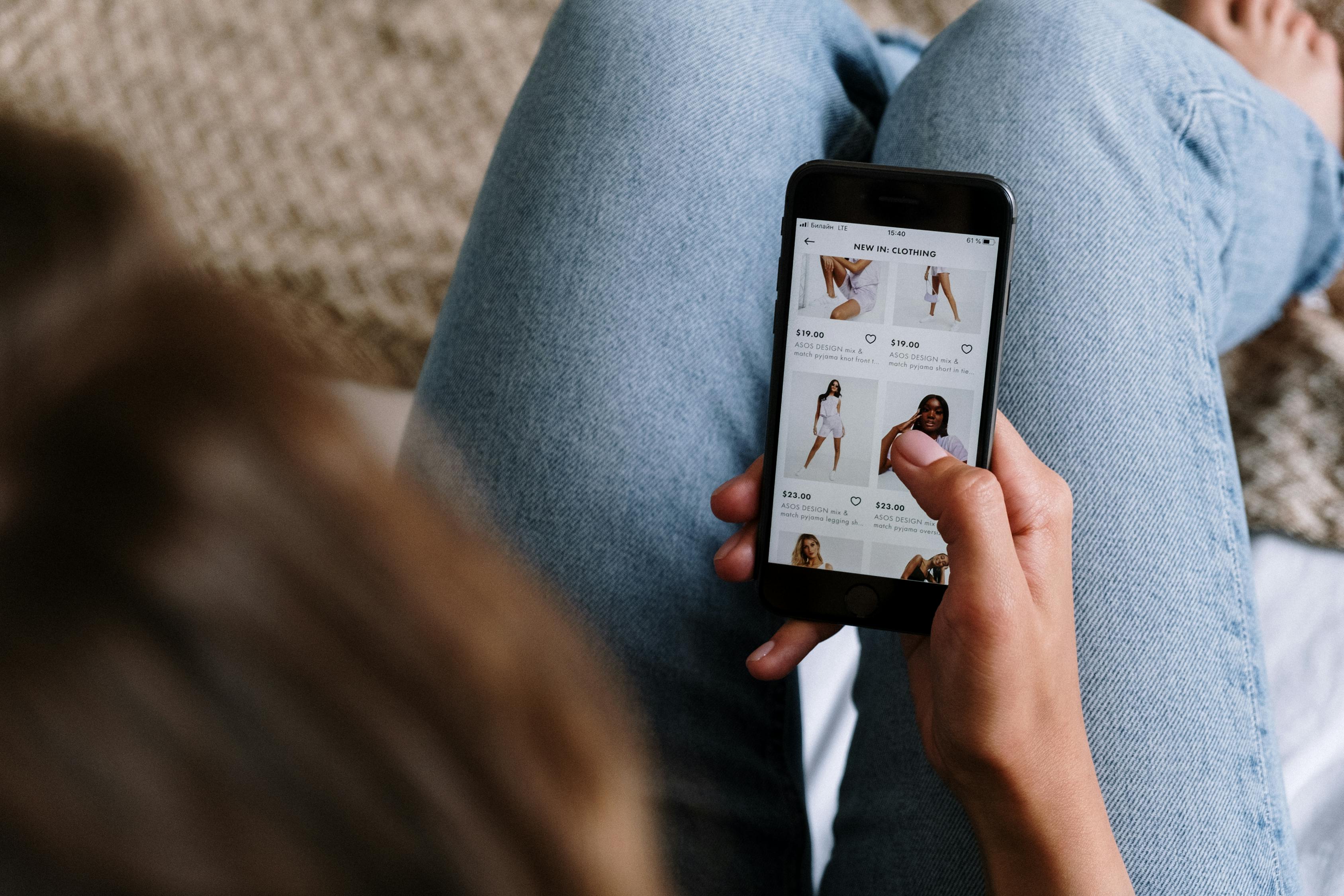 5. Sell on Multiple Third-Party Marketplaces
Multichannel selling is one of the grand perks of ecommerce.
The third-party marketplace just means publishing products via middlemen platforms. Be it social media sites, various marketing apps, and other large-scale marketplaces.
With the opportunities for sales channels out there, you have an endless amount of platforms to sell your products. There's Amazon, eBay, and Walmart, as well as many others like Bigcommerce, Etsy, and, of course, Shopify. Although they might be competing with each other, for sellers, they are a reminder of the potential they have.
"In third-party marketplaces, a provider puts the catalogues of connected suppliers online, offering catalogue search facilities, ordering, and secure payment platforms to buyers."


(Timmers and Gasos, 2002) (source)
The Advantages of Multichannel Selling
Reach more customers
Brand visibility
Omnichannel marketing
Notably, Shopify delves into these advantages. With its API powers, Shopify can connect you will 22 different marketplaces.
Here are just some of Shopify's Third-Party Marketplace Options:
Amazon
Facebook
BuzzFeed
Google Shopping
eBay
Instagram
Other app integrations allow you to connect with influencers, the Shopify POS (point of sale) to sell anywhere, and apps to sell via affiliate marketing. With multiple channels, for both marketing and selling, Shopify gives you the chance to reach more consumers than you normally would.
Shopify's Marketplace App Integrations
Shopify's numerous marketplace options are wonderful for utilizing a variety of avenues. On the other hand, each channel requires some sort of manual data importing. They are third-party channels, after all. Also, since many marketplaces are independent of Shopify, they may require certain formats. This would need tailoring the information to that specific marketplace.
Amazon, for example, has specific image requirements. All your data and digital assets must be in compliance with Amazon in order to sell on there.
PIM Directly Sends to Multiple Channels
The advantage of PIM is that it can syndicate the same information to many different channels. How does this vastly improve your processes?
Well, firstly, there's no need to tailor each channel's product pages individually. PIM completely eliminates such tedious actions. Secondly, each sales channel has specific requirements. be it content or images, each platform has certain restrictions. What a PIM does is automatically tailor the original product content into a form that is fitting for the sales channel.
For example, images automatically resize to fit the standard ratio. One large-scale image is enough to make several different versions, with file name compliance as well. PIM allows this functionality, so you don't have to upload multiple different versions of the same image.
Overall, pairing PIM with Shopify streamlines selling on Shopify and other third-party marketplaces.
6. Set up Product Variants & Shopify Bundles on PIM
Shopify is an expansive, neat marketplace, known for its many user-friendly qualities. In particular, bundling products is one such feature on Shopify.
What exactly is bundling? Bundling is simply when customers are offered a way of grouping up multiple products, usually variants, at a lower price than if each item was bought separately.
Product variants are other versions of a product with unique identifiers like price and SKU, but the same product description. A variant is an attribute that can be discerned from other products, making it easier for the third-party company to process an order correctly.
Creative ideas for product bundles:
Buy-one-get-one-free
A "These products are frequently bought together" section
Mix-and-match variants
Grouping by a cohesive theme – think of a holiday-themed bundle or a gift set
Bundles tailored to buyer personas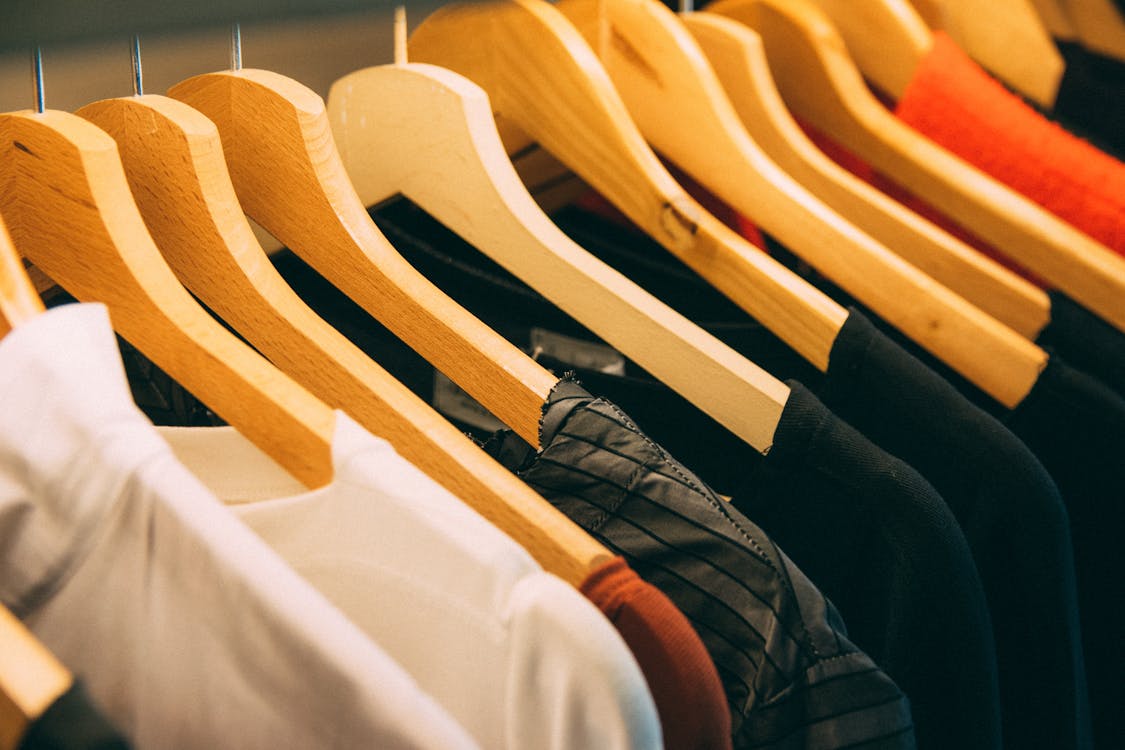 The Advantages of Product Variants
Including variants of products is a rewarding technique. Not only is it great for selling more, but it also enriches customer experience.
Drive Traffic
The biggest advantage of variants is revving traffic. The more variations of any product you have, the greater the likelihood that someone will stumble upon one of them. For example, if you sell a t-shirt in 5 different colors, there's a 5x more chance of receiving prospective customers.
Customer Experience
Additionally, seeing more choices on a product page lends you two extra advantages. First, consumers do enjoy seeing that they have options. Too many options are too much (like, say, 15 variants of a single product). However, they like a good amount of variety. Showcasing different flavors of a food product, different colors, or materials of clothing is valuable in boosting customer experience.
Increase Sales
The second advantage? Well, product variants offer the perfect opportunity for upselling and cross-selling. Upselling opens the doors to product bundles. For example, offering other product variants in a package for the lower overall price. As for cross-selling, this opens up the chance to sell other products you offer, especially those that aren't as successful.
Simple Pricing
Finally, pricing products become simpler with variants. For example, let's say you sell 10 products in your store. Each product has 5 different variants. You need only ascribe a specific price 10 times, as opposed to 5, because each variant of a product will share the same price.
PIM Automatically Manages Variants
How does PIM do this seamlessly? In the software, attributes are the filing signifiers for products. In other words, using attributes like size and weight, products are neatly categorized into variants. The variants include their very own variant-specific swatches. These swatches are images that let the PIM know which products are connected – or variants.
All you have to do is filter and search for variants on PIM. With its organized search query system, you save time otherwise spent tracking down products. In order to populate product variants onto Shopify, you can do so from PIM. Gather only one category of items and edit and export in bulk. What PIM then does is populate the product variants onto your Shopify collection.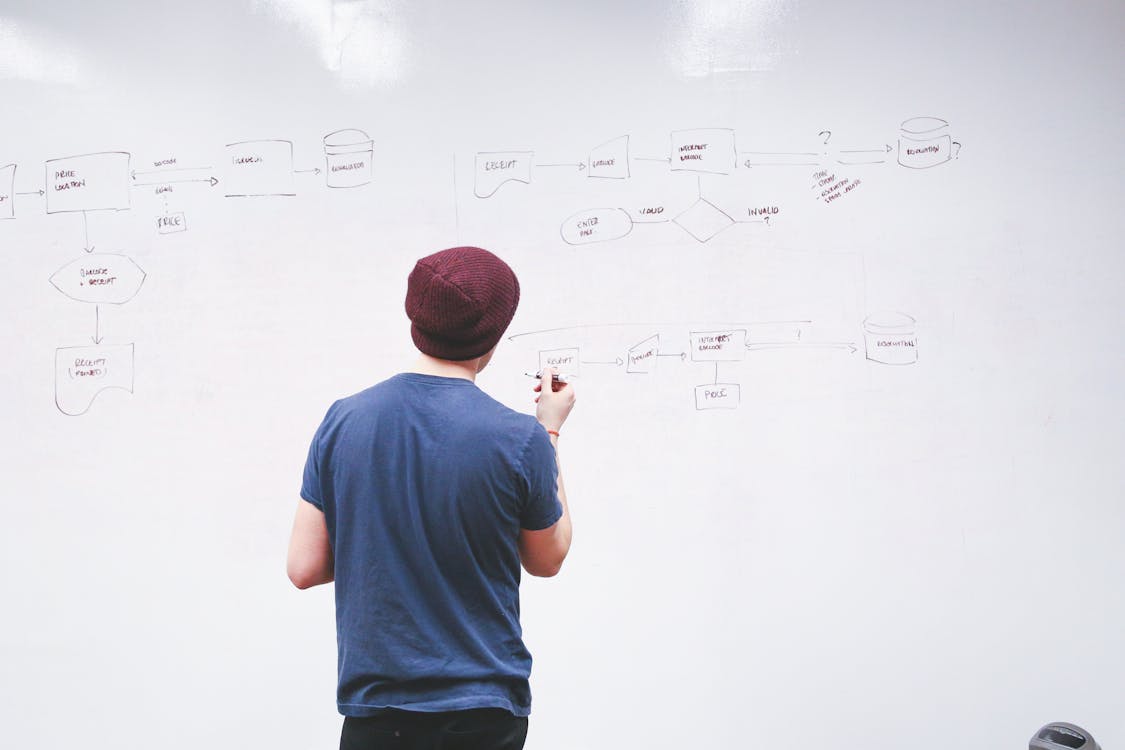 7. PIM Workflow Unlocks Productivity
Incorporating workflow software into your business has real ROI implications. It comes with both long-term and short-term benefits. Much work can be slashed with an automated workflow system, allowing for the focus to shift to more important things. In fact, using workflow software can boost productivity by 64%.
It comes with both long-term and short-term benefits. A lot of the tasks that sellers and teams perform could be automated. A workflow integration could mean much time and money saved in the long-run.

What is workflow?
A workflow is a system of defining tasks in a chain of sequential steps.
Much like a to-do list, but on a collaborative level. To clarify, a workflow is when different departments or employees of different statuses work together to complete their assigned tasks. Usually, a workflow requires auditing and approval before one can move on to the next task.
Monitor the completion of tasks
Oversee other member's work
Edit and manage such completed work
Automate certain tasks
Quicken the process of preparing products to sell
Save time and avoid human error
Any business process could benefit from a workflow.
Like most of Shopify's features, you can integrate a workflow app: Shopify Flow. This integration allows for task-automation, usually having to do with inner business processes.
Otherwise, Shopify allows you the ability to create workflows. But it's not the all-encompassing type. For whatever store-related tasks you choose, you can automate. There are templates available in Shopify's Flow that provide actions and notify members. You would need to already be connected with team members on a communication platform like Slack. Also, there is an option to import and export workflow.
Shopify's options for workflow can be quite useful. Sellers can choose the method they like, depending on what suits their goals. However, considering that these methods are still largely manual, there is a better option. Utilizing a workflow integrated into PIM kills two birds with one stone.
How PIM Streamlines Workflow
A lot of workflow software might not be integrated with product information. Obviously, many different organizations utilize workflow for different reasons. So there's no need for a workflow to include any data management capabilities.
On the other hand, a PIM definitely has high potential.
Combining PIM with a product information-centered workflow is really a tactful choice. Not only are users all connected by PIM and can see the tasks they need to do, but they also have all the data necessary to complete it.
A workflow is like a master checklist – just more dynamic and scalable. In other words, it works with you and your team members to nurture collaboration. With a single product truth in one place, all members have potential access to the same information. So no more inconsistent data or contradicting brand message on any Shopify store or sales channel.
Role-Based Access
Along with accessibility on a PIM, workflow comes the risk of data leaks or unauthorized jobs.
With role-based access, you don't have to worry about such dangers.
Role-based access allows the administrator of PIM, perhaps a seller on Shopify, to take control of all user authorizations. This means each user is allowed to edit or view what is meant for their eyes only. Alongside this, the seller assigns users their specific tasks.
Overall, this lends immense benefits to the productivity of the team.

Productivity
A PIM with an integrated workflow is great for your Shopify processes.
Because each person or team knows what they're doing, they can focus on those assignments, without any outside distractions. With a system of notifications, PIM workflow lets the next person know when a task demands their attention.
This way, any chain of the workflow can run smoothly. Thus, there's no need for any particular team to wait for the task to be seen and permitted. Because each task may have a certain time limit, you can make sure quality work expands to fill the time given. The process to push a new product becomes quicker, giving you an upper hand in the competitive field.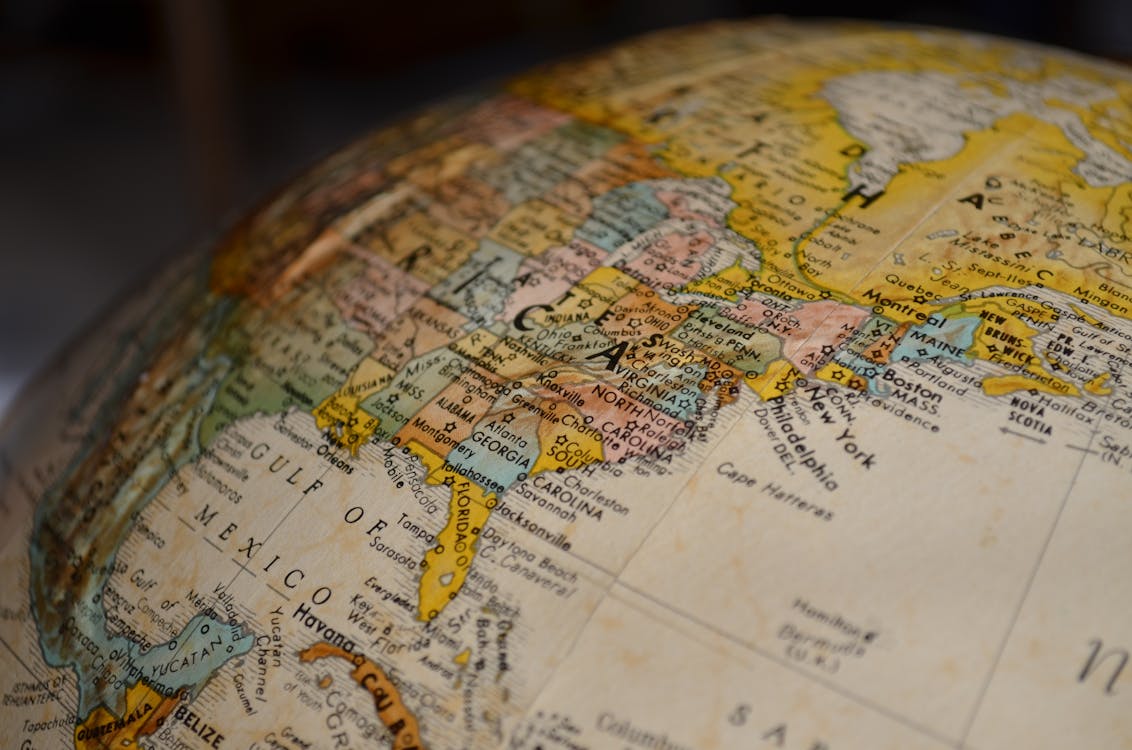 8. Take Control of the Global Market
Global expansion is the ultimate goal. Especially on Shopify, which makes selling internationally possible. In any other case, the feat would be incredibly challenging. For instance, it requires translating the store into different languages, adding other payment options, connecting with global manufacturing and shipping companies. The list could go on.
Fortunately, Shopify offers plenty of tools built for global scalability. Anything from multilingual support to multiple payment options, Shopify has your back.
But first, why is global expansion important if not necessary for maximizing success?
The Advantage of Global Selling
Ecommerce has something that normal stores don't. It has the ability to reach just about anywhere n the world.
If your products and content have yet to be accessible to other locations, you're missing out. As of now, ecommerce is a huge landscape in the vast world out there. Not only does it connect brands, big and small, all over, but it also empowers sellers to think outside the box. In this case, they can think outside their own town, city, and even country.
Expand your audience
By allowing your store to be accessible in other parts of the world, you are opening up your pool of potential customers. The more localizations you optimize for, you may find your target buyer personas in places you never expected.
Boost customer trust
Gaining the trust of your customers is enormously valuable. But how do you do that with people from different corners of the earth? By tailoring the product experience to the location – this means translating content to their language, accepting their currency, and offering shopping options.
Think about it this way. Two foreigners are visiting another country. Both are tourists, but one learned the language can speak with locals, while the other has no such knowledge. Who do you think the country's people will be more drawn to?
It's clear: Locals will feel more comfortable with the foreigner who can speak the same tongue. Not only does it open up communication, but also it shows the tourist's value for the language and culture.
Expand your Brand
A business built for scale is a strong foundation. Scalability is the ultimate aim of an ecommerce enterprise. Opening your store's doors internationally is a huge step to growing your Shopify business. Don't limit yourself when it comes to location. Bring awareness to your brand outside of your main location.
Raise Competitive Value
Anyone can open up an ecommerce store. On Shopify or elsewhere. That's the amazing thing about it.
On the other hand, oversaturation runs rampant in the market. We see this already – there is a high volume of variety for any singular product you can think of. In other words, there's a lot of competition.
How can you one-up the unavoidable competition? By selling products globally, of course. There are 190+ countries out there in the world. Chances are, at least one of them is an untapped market for your products.
How Shopify Optimizes for International Stores
As the software that connects over a hundred countries, Shopify hones the art of international selling. Its API functionalities allow for built-in programming to simplify the process. For instance, Shopify is home to a language add-on feature. Its app store home to 18 different languages from French to Cantonese.
Supporting multiple languages is the key to localization. People won't buy what they can't understand. Even if google translate is there to automatically convert the language, you'd be hardpressed to find that the creative marketing copy has the same effect.
Localization of Units
Language isn't the only aspect that needs converting.
Although the United States is firm in using the Imperial system, the Metric system is standard practice everywhere else in the world. Keep this in mind when setting up your product pages. Shopify's multilingual features combined with PIM's data integrity allows for a uniform localization of units. You need only edit the unit once for it to distribute across desired products.
Localization of Prices
According to a survey of multiple ecommerce shoppers worldwide, a whopping 92.2% said they would more likely buy from sites with localized pricing. Having only one pricing system can alienate up to a third of all viewers on your Shopify store. It can lead to bounce-offs and shopping cart abandonment.

"USD-only web sites are leaving money on the table by ignoring global shopper preferences."


Gary McDonald, President of EX4 (source)
The PIM-Shopify Combo Packs a Punch
If your goal is to tap into international markets, consider using PIM alongside your Shopify store.
Sure, Shopify has its own multilingual capabilities. However, you can enhance such properties with a PIM. With the ability to collaborate with the translating team on PIM, you ensure that marketing copy, units, and pricing are accurately translated. Additionally, you can connect with international manufacturers to oversee product quality outside of your physical reach. All of these factors guarantee that your Shopify store's product pages remain consistent.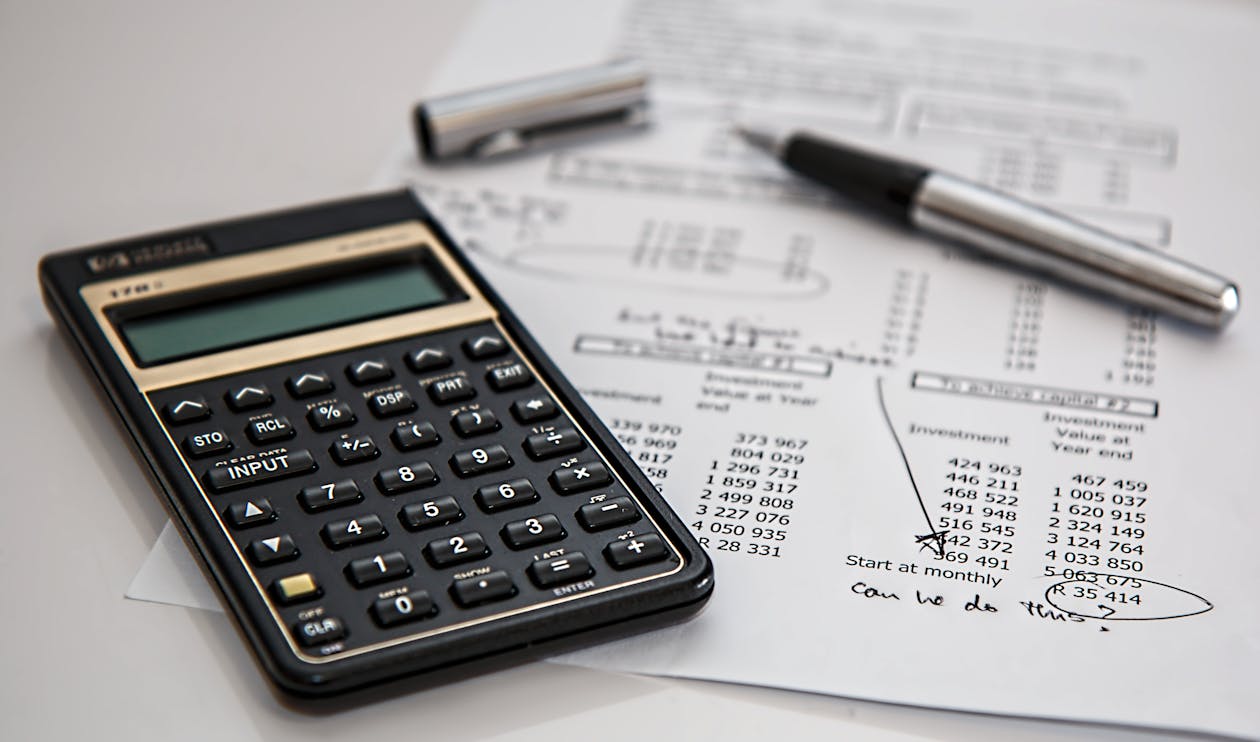 9. Easily Sync PIM with ERP
An ERP is an Enterprise Resource Planning software. Just like PIM software, an ERP manages certain critical aspects of an organization's processes. Particularly, ERP focuses on financial, inventorial, and administrative tasks. There are a lot of ERP systems out there. Today, an ERP can support multiple functions, from monitoring customer relationships to fostering collaboration between departments.
ERP Usage has grown with the boom of ecommerce.
Astoundingly, the expectation is for ecommerce sales to reach $4.5 trillion by 2021. Needless to say, the opportunities are huge. What that also entails is developing inner-organizational techniques to be more efficient. In order to meet such exponential growth, companies need to think ahead. They must divert the focus from tedious, easily-automated tasks.
Hence, ERP has become largely useful, if not necessary.
Many aspects go into selling on an ecommerce platform like Shopify. Everything is online, so there's no physical place to connect and organize things like orders and pricing. Using an ERP can optimize for a more streamlined process.

Remember Shopify's neat multi-application integration?
The same applies to ERP software. More specifically, Shopify Plus has the ability to link with any ERP you want. Well-known company Mondelez International is a Shopify client that benefited from implementing ERP. For Shopify, using an ERP can be integral to managing relations with suppliers and improving order fulfillment. With it, you can oversee customer orders, customize shipping, and automate the steps to gathering resources necessary for a successful Shopify business.
But what's the difference between a PIM and an ERP? Are both required to maximize Shopify benefits?
PIM vs. ERP
Let's break down how PIM differs from ERP.
Think of ERP as a center that contains the logistical aspects of a business. In other words, it functions as a connective force between departments to strategize before the product distribution. So it extends far past data. Rather, an ERP attempts to simplify the administrative actions around product development. It is where suppliers and manufacturers send initial product information.
Once the ERP takes resources and financial processes into account, you now have a lot of product data. As such, this data must organize into a comprehensive catalog. That way, other departments can take the next steps. For instance, the marketing team, creative team, and sales reps would utilize the data to prepare products for selling.
PIM focuses on the following:
Product data
Digital assets
Product page management
Sales channels
Translation team
Marketing
ERP focuses on the following:
Inventory & Pricing
Product parts and materials
Order status
Order fulfillment
Shipping & handling
Accounting
Integrate PIM and ERP to solidify your processes
PIM connects directly with ERP software. No matter if you're using your personal favorite ERP or one available on Shopify's app store. An inbound feed imports critical ERP data into PIM. Basically, an ERP can handle the back-end details. Managing the gathering of product materials, resources, establishing prices, setting up shipping are all under this category.
What then happens is PIM condenses the product information into an organized manner. Then, it becomes ready to hit the market. ERP lends PIM the reigns to enrich and enhance product pages for great customer experience.
For example, a supplier uploads data about product dimensions onto ERP. This data can then transfer to PIM to populate the relevant product page.
This connection is the key to unlocking Shopify's maximum potential.
A PIM is a central software that brings together the ERP and your Shopify marketplace – among other things. It's simpler to oversee all processes from one place. As such, everything is automated. If you use Shopify and ERP, there's no longer a need to manually enter information from the ERP to the Shopify product database.
By connecting to the PIM, everything transfers smoothly. Thus, it saves you time and eliminates missing or mishandled data.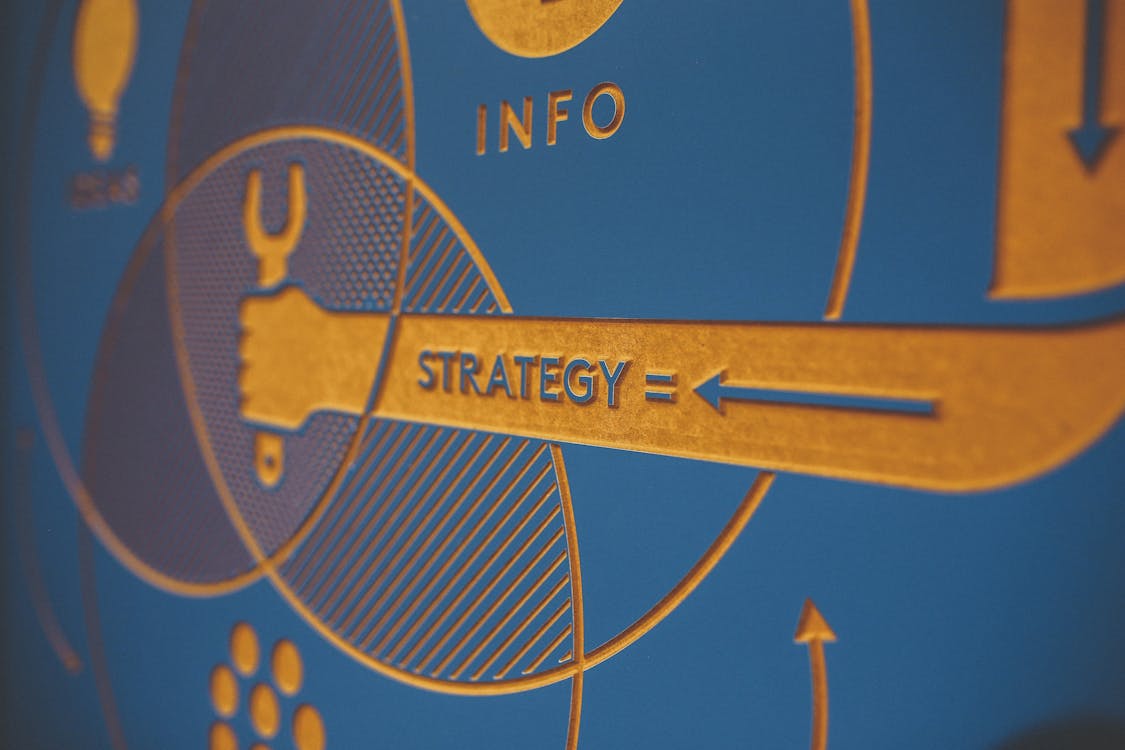 10. Increase Shopify Revenue with an SEO Strategy
Among the many benefits of using a PIM is its built-in tools for a high-quality optimization strategy.
We know PIM is beneficial for organizing data, lightening up the load on back-end processes, and supporting multiple storefronts. Certainly, its main advantage is reducing costs and time sinks with automation. However, utilizing a PIM for Shopify has major implications for search engine optimization (SEO).
Establishing exceptional SEO is pivotal in your store's long-term direction.
Let's discuss in-depth how Shopify approaches SEO first. Then, we'll get to the nitty-gritty of how a Shopify PIM can further augment your SEO strategy.
Shopify gives merchants the spotlight for maximizing SEO benefits.
If you want to leverage organic web traffic to your store's advantage, Shopify provides a variety of solutions.
Improve UX with Responsive Themes
Integrated Technical SEO
Focus on Keywords
Build backlinks
Compose exceptional content
Shopify's SEO plugins
Let's go a little more in-depth with Shopify's many features.
Technical SEO
The simplest way to explain technical SEO is that it is the foundation of overall optimization. As per the term "technical," it consists of the unseen, back-end coding aspects of a website. For example, things like sitemaps, robots.txt, page loading speed, mobile-friendliness, structured data, and so on all fall under technical SEO.
Only web crawlers can access and get information from such hidden elements. As such, optimizing your Shopify store's technical SEO makes it more findable for crawling and indexing. In other words, search engines like Google can better scan and display your store on search results pages (SERPs).
On Shopify, you can easily improve and check everything is running smoothly. Like any other site, you can automatically generate a sitemap, ensure HTML effectiveness, and audit for page redirections, among other tasks.
Keywords
Like most website hosting platforms today, for selling or otherwise, Shopify anticipates merchant's optimization needs. For example, Shopify advises merchants about the title and meta description, with the proper character length.
Product images include an option to input alt-text. Evidently, image optimization, especially for a well-designed product page, is vital for drawing prospective customers. Even more so, alt-text is essential for visibility by web crawlers.
One issue with Shopify's alt-text input, however, is that you would have to edit that alt-text of similar images repeatedly. For example, if you use the same image multiple times across your webpage, you must manually enter the alt-text for each one.
Responsive Themes
Outstanding SEO isn't just about keywords and ranking. In fact, User Experience (UX) is a huge factor in your Shopify store's success. In fact, great UX design can magnify conversions by 400%.
A store website that is clear, easily navigable, and aesthetically pleasing leads to more conversions. In turn, Google sees that users enjoy spending time on your store with analytics like click-throughs and bounce rates and even frequenting the site. All of these factor into an elevated ranking.
Shopify helps optimize for UX design with its plethora of responsive themes. With availability in both free and premium themes of a variety of styles, you're able to choose one that encapsulates your brand story. All are made for UX with visible navigation, clear links, and structured layout.
Essentially, the complex part of constructing your store is already established. Thus, you have more time on your hands to focus on high-converting content.
Boost your Store's Rank with Shopify PIM
Using PIM to manage your Shopify enterprise gives you a headstart in SEO. Essentially, PIM software offers a platform to input keywords from the very get-go. Even before your product launch on Shopify, you have all your keywords populated on your product pages. This goes for on-page and off-page SEO. On PIM, you can also optimize for an attractive meta descriptive. With built-in content grading, you can make sure you're not missing out on any SEO opportunities.
Overall, a PIM helps you maximize your Shopify store's ability to garner a lot of web traffic.
Final Words
Are you currently steering a Shopify enterprise? Maybe you've been considering using some sort of product information management system to manipulate the course of your business. Perhaps you're thinking of migrating over to Shopify to ease into the ecommerce landscape.
It doesn't matter what the case is. A PIM can be a robust, truly useful tool to keep you in control when the waves get rough. Tap into PIM-Shopify integration's potent superpower.
ABOUT CATSY
Catsy has been providing unique value to the product information industry since 2003, allowing businesses a way to achieve high-quality product content. Our product information management (PIM) software centralizes all product data, so you can manage and share data with internal teams, retailers, and multiple platforms. Revolutionize your business with Catsy's accuracy, automation, and optimization. To learn more, visit us at https://catsy.com.