When adopting a product information management software, businesses must consider what PIM features it has – its capabilities, capabilities, and configurability. The beauty of PIM lies in its automation. By streamlining repetitive, inevitable tasks that come along with the eCommerce business saves manual workload while fighting mistakes and inaccuracies.
Moreover, its intuitive internal platform makes for a user-friendly tool for all your organization's teams. Being able to work through multitudes of product data needs a powerful system that can upgrade its impact on revenue and sales.
But while a flexible PIM can mean tailoring a product data organization process for your business needs, there's are several essential components. All businesses could benefit from the following 10 vital features of a robust PIM system.
1. Completeness Scoring
To upgrade your product data, completeness scoring is an essential feature. A PIM with completeness scoring can monitor your product pages and calculate a score that reveals how many fields are complete and yet to be filled in. 
A lot of the time, it's easy to overlook certain fields or forget an attribute, even if you check your product data many times. When it comes to enriching, many businesses can be blind to how complete their product data is.
Completeness scoring takes the intensive manual tasks out of double-checking your content. 
On the web, content completeness is key to attracting and keeping shoppers on your site. Complete, accurate, comprehensive product content is what people need to make the best decision. In choosing between two different products, a shopper is more likely to lean toward the one that offers more information, at least subconsciously. 
As a critical PIM feature, completeness scoring takes product data out of the realm of just organized and into the world of enrichment. A PIM takes into consideration more than the basic requirement for product attributes. It includes descriptions, optimized titles, keywords, a specific number of minimum images and metadata, and other components. 
Completeness scoring provides a detailed overview of the state of your product pages. Saving time is the focal benefit of this, as it disintegrates any need to identify missing data manually. Productivity is the hidden benefit of this PIM feature. The score allows you to know exactly what needs attention, rather than spending half your efforts on looking through product listings. 
Robust information speaks to people, especially the right people. Ensuring you don't miss out on any missing product data undoubtedly increases the chances of sales while mitigating product returns.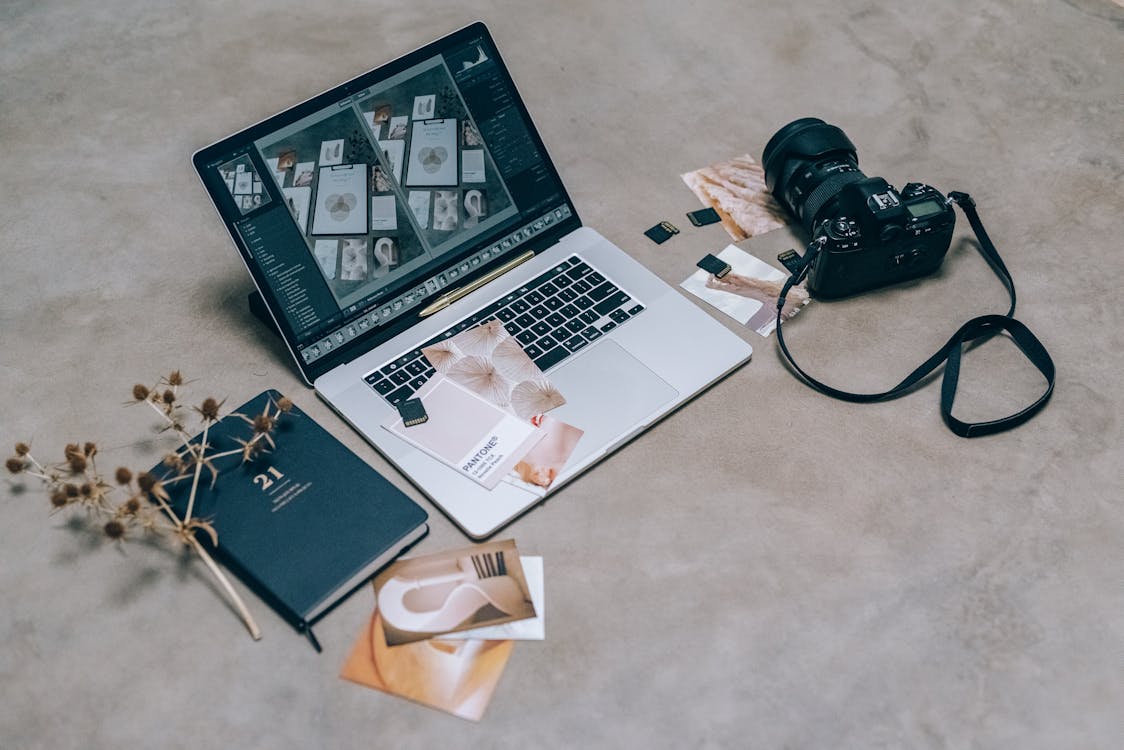 2. Digital Asset Management as a PIM Feature
Digital assets are important. The more advanced the assets the better to increase revenue.
Not all product information management tools deal with other objects, like digital assets. For the most part, images, visuals, videos, and other special documents are under the jurisdiction of the design team. However, the more siloed assets are from the rest of the critical elements of online selling, the more pointless it is to try to fix that. 
Digital assets and product information should remain linked. After all, they will both end up on the same page. For a database, digital asset management is an essential PIM feature that drives efficiency in all marketing projects. 
A PIM isn't simply just used for loading product data for online retail. It's also for creating beautiful product pages and centralizing all of an organization's product information – no matter the format. It simplifies the storage process to cut down on the time required for sharing, sending and uploading large files of unending data.
Unified content
Content, product data, and information – are all opportunities for boosting search engine optimization. But just as important is how they interact with and how they are displayed together with images, videos, and other digital assets. And in fact, it can be really difficult to manage visual content when there are multiple people in possession of asset files.
For the most optimal system and the best way to publish all product content, linking product information and digital assets is the best way for consistent content. Marketing efforts will take less time when product data is centralized along with visuals.
As a critical PIM feature, an integrated DAM allows for this unification of images and information. 
Metadata
Another reason to maintain digital assets directly on the PIM is the blatant advantage of organizing image metadata. The metadata of digital assets is so vital for SEO. without proper management, it's easy for many organizations to forget to complete their alternative text, meta tags, digital assets file names, and titles. 
As a PIM feature, DAM allows employees to search for assets much better, faster, to ave time on product launches, workflows, and marketing campaigns. Using tags and metadata, it's possible to apply a faceted search approach to digital assets. 
Version control
Oftentimes, businesses might have their digital assets scattered across multiple folders or even in the hands of different employees. As a result, different employees might have various versions of files in their documents. 
In such a siloed, decentralized system, it's so easy to lose track of the right, accurate, most up-to-date digital assets. This can lead to uploading the wrong image or product photography, thus wasting more time than otherwise necessary.
Instead, a PIM feature that is conducive to keeping out the mess makes it easier to implement digital assets as rich forms of content.
3. PIM Bulk Data Importing & Editing Features
Manually updating and editing product information can be a time-intensive task. Getting all your products set up is a challenge when you're dealing with multiple documents and spreadsheets. When you're trying to comply with the requirements of different dealers, it can get even more complex. 
Instead of using complicated item setup sheets to upload product data, a PIM with bulk loading and importing features is much more suitable. Rather than catering to different retail standards, editing in bulk from a single centralized source, that automatically matches up with various retailers is a much better alternative – one that saves time and ensures perfect synchronization of product data. No matter how many retailers and channels – Amazon, Walmart, Home Depot – a PIM system replaces overcrowded setup sheets. PIM is better able to link up directly with your desired sales channels. 
As opposing to manual editing, bulk editing on a PIM system updates the product information across platforms (if you choose). As a result, this allows organizations to create a strong online presence, with consistent product information across all sites. The benefits are many. But most important is that relying on a PIM to import data diminishes errors and reduces the frustration and headache of entering data fields one by one. 
If the whole point of a PIM is to be a better replacement for spreadsheets, this is a critical PIM feature.
4. Product Page Content Grading
A PIM symbolizes two sides of the eCommerce coin: product data organization and enrichment. When upgrading your product page content, it only makes sense that you grade it first. That's why a product page grading system is important, if not vital. 
When it comes to content, it's easy to find the bare minimum: standard product data, information, etc. But even for that, many organizations find themselves at a loss. Errors and mistakes come up, and they have no clue where they came from. Units might be inconsistent or there are duplications. In this way, they shoot themselves in the foot. 
Usually, this results from being unable to properly manage their product information. A PIM that grades all product data and content – in other words, your overall product pages – to ensure that it has everything that needs to be there. 
With this essential PIM feature, businesses can view the status of completion for every data field and content. When it comes to the completeness of the content, it possible to grade for accuracy and quality. PIM grades content by standard data requirements, as well as enhancements, like its strength, power, SEO, length, etc. While it may seem easy to keep track of, the more products you have, the easier it is to overlook certain aspects of your product pages. 
Furthermore, PIM features like content grading and completeness takes digital assets into consideration.
5. PIM Localization Features
These days, it's rare to see an eCommerce store that doesn't sell to more than one place. In fact, the goal for most is to unlock locales and override country borders with the freedom and opportunity that online retail provides. 
That being said, it's not as easy as you might think. In rather, it takes several resources and revenue to build a landscape ready for global scale. Certainly, it's much more than just translating the language on your eCommerce site and product listings. 
Just as social and cultural context change with location, so do locale shopping habits. So do search engine conventions. What that means is a need to optimize according to locale. A PIM with this essential PIM feature is truly powerful in that sense – elevating the customer experience regardless of where they're logging in.
Such a PIM is able to withstand optimization on a multidimensional level. In other words, it's possible to tailor content for not only different retail platforms and channels, but also various localizations. With automatic (and accurate) translation features, PIM supports content and copy that makes sense. No misinterpretations or meanings lost in translation. 
On top of that, there is a defining collaborative effort that PIM allows. Any and all employees on the translation team are able to access and make needed edits to the content, without the need for multiple files and versions. 
PIM takes into account the full breadth of localization.
It makes it so that adaptation of product information is comprehensive, readies it for any and every market, and caters to the new target buyer you must consider in these new places. All units, PIM data, numerical attributes, measurements, weights, currencies are modified to match. 
More complex and subjective content, like titles and descriptions, are better optimized. To be able to match the local's target buyer searching patterns, the translated words are modified to support that. Cultural context is important, and many tools and systems out there are unable to consider it. Even if PIM doesn't specialize in full localization capabilities, like more honed and specific tools out there, it creates an environment where it's easier to manage and follow each product data as it prepares for launch in a different locale. 
This essential PIM feature makes it easier to adapt to global commerce without losing the core brand voice.
6. PIM Auditing & History Tracking Features
Any cloud-based system requires top-notch security. That's why it's an essential PIM feature. More specifically, a PIM's high-security features work by allowing all product information to be visible, clear, to the administrator or overall organization. All things come to light. 
One huge facet of it is auditing. The ability to have an overview of how product information changes, what edits are made and track any and all actions done by employees. 
With role-based access control, it's possible to not only view actions and who did them but also control the levels of access that each user has. A business can assign user roles to each employee based on their position in the company. These permissions not only hone in on only the actions an employee is supposed to be doing – allowing for increased productivity and little distraction – but also make it easier to return to a previous version of the product information in the case of errors or unauthorized editing. 
The final part of the PIM security features is reporting. Businesses can generate official overviews and run reports on their product data. For example, reports like Item Variance Reports and Category Variance. With this PIM feature, you are better able to cross-reference products based on details and tags, especially in cases of out-of-stock items. 
7. Centralization PIM Features 
Centralization is the core of PIM. Because it rounds up all important data and images, PIM largely removes the need for bulky load sheets. Instead, it creates a library, or a database, on which businesses have everything they need to upgrade their product pages.
As a platform, it holds all the components necessary for a successful ecommerce enterprise. That transcends product information, going as far as centralizing teams so everyone is on the same page, and offering a connective force with partners like suppliers, manufacturers, and distributors. 
8. Data Validation & Standardization
What is data validation? It is the ability of a system to maintain data accuracy. This is hard to do when you're manually filling out spreadsheets. Although you can be diligent about checking and double-checking for the quality and presence of data – ensuring there is no duplication, no missing attributes, or empty fields, going through each row to ensure the information is correct – it takes a lot of time. 
Furthermore, most sites, if you directly load your products via item setup sheets, do not support data validation measures. 
Therefore, data validation (and with it, standardization) is a necessary PIM feature. It reduces the stress of preparing your product information. Because you can be sure that the PIM system automates data cleansing, you can be sure that all product information matches your data quality standards. More than that, it aligns product data to retailer-specific specifications for load sheets.
Now, you can better focus on more important tasks, like making necessary updates as a product improves or evolves, rather than getting stuck in a cycle of checking and fixing mistakes. 
9. Multichannel Synchronization
We talked about this before, and frankly, it's a main cornerstone of PIM. This critical PIM feature is actually one of the main reasons that retailers and businesses need to use a PIM tool. While there are retailers with only one channel, like a Shopify store site, the option is always there for PIM. in this way, it places no limitations on businesses who might want the option open in the future. 
With PIM, businesses have content ready-made for various retailers and distributors. Exporting to different sales channels is much simpler and faster than setting up each platform individually. Most PIM systems are honed to cater to major channels, like Amazon, Costco, Grainger, or BigCommerce, Magento, and Shopify. The even better feature is if you can view your top-selling channel.
10. Multisystem Integration 
The biggest, critical component of a PIM system is the ability to integrate with not only customer-facing platforms – like shopping cart sites and e-retailer sites – but also internal systems. PIM deals with multisystem integration. It connects with other critical, operational systems like ERP and CRM, the most common tools that every business needs. While product data exists on other systems, PIM acts as the powerhouse: the ultimate main source of data that informs other systems, or in some cases is informed by other systems, like an ERP.
PIM and ERP Benefits
An ERP, or enterprise resource planning system, is the backend control center. While some businesses have a separate or stand-alone inventory management system, ERP manages stock levels and so much more. In fact, there may be a separate, specialized system for every feature of an ERP, which varies from brand to brand. But ERP manages to consolidate them all. 
ERP features include….
Accounting
Supply chain management
Analytics
Inventory management
Financial planning
Human resources
SKU data
ERP spans several business operations. When it comes to products, most SKUs and raw product data start on ERP. When connected to PIM, that data can feed on the ERP into the PIM system to popular the basic product information data fields. After that, it's the PIM's job to standardize, clean up, and enrich that data.
PIM and CRM Benefits
A Customer Relationship Manager (CRM) is a way of keeping track of accounts (for B2B organizations) and customer data. Much like PIM, it centralizes customer data. Prospects' and customers' information – names, emails, calls, location, products, or order volume. It also helps sales and customer service teams keep up with following up with customers and nurturing their relationships. The more advanced or robust a CRM, the more information you can garner, like estimating a lead's quality, following a lead across social media platforms for a better omnichannel experience. 
For companies with longer sales cycles, CRM helps track their journeys. With tools aimed to improve customer retention, customer acquisition, and continual quality assurance. Now, marketing teams and sale teams, as well as customer service teams, can use the CRM database to improve their own projects or endeavors.
As such, integration with CRM is an important PIM feature that informs the business of feedback via data. It's easier to view the impact of a product page but tracking its analytics with the CRM – what demographic of people tend to be visitors? Shoppers? Buyers? How do they interact with certain products over others? What prospects have a lot of promise?
By connecting your product data with your customer analytics, processes become optimized to better create product content and campaigns that actually make a difference. 
Before onboarding a PIM, there are essential features that can increase the efficiency and success of business efforts. From advanced product tagging and search to the proper maintenance of digital assets, from multichannel sharing to multisystem integrations: businesses can utilize these features to maximize their ecommerce revenue. 
Check out Catsy PIM for all these valuable PIM features and more, by scheduling a live demo or visiting the website at www.catsy.com.