Publishing content for eCommerce can be quite an undertaking, with lots of moving pieces. Parts of the process can be automated, while others can be sped up by building efficiencies. One tool that can help in improving efficiency in the publishing process is workflow and notifications.
Centralizing product data and images is incredibly valuable and helps the speeding up process in a number of ways. If you have multiple users and multiple departments collaborating on your product content development in a product information management (PIM) solution, workflow is a necessity.
In this blog, we outline how incorporating workflow with your centralized data and digital asset management maximizes the value your organization gets out of your PIM.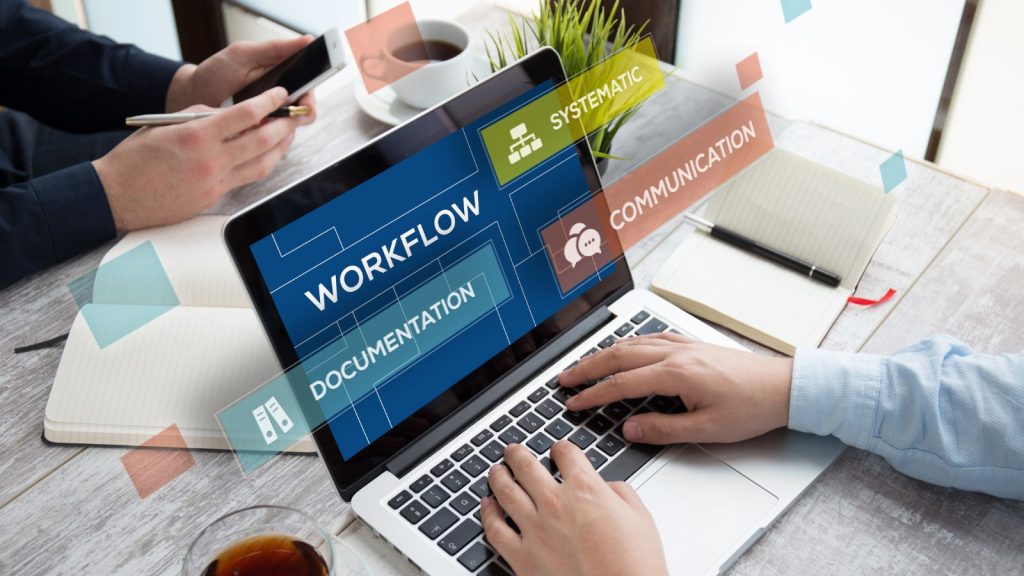 The Basics: What is Workflow?
The sequence of steps involved in moving from the beginning to the end of a working process.

Merriam-Webster's Dictionary (source)
Workflow drives production within teams, increasing their productivity and automatically delegating tasks. It passes notifications from individual team members, or entire departments, as they complete specific tasks. Tasks continue to be passed in this way until the full process is completed.
You can also tailor workflows to a team or a specific business.
A great example of this in the context of PIM is a new product introduction (NPI) workflow vs. a product deletion workflow. Different types of companies may also utilize different types of workflows.
For example, a small equipment manufacturer's NPI workflow may consist of only product managers and a marketing team. On the other hand, a large consumer packaged goods manufacturer's NPI workflow is likely to be much more complex. It may encompass many different departments, actions, and levels of approval.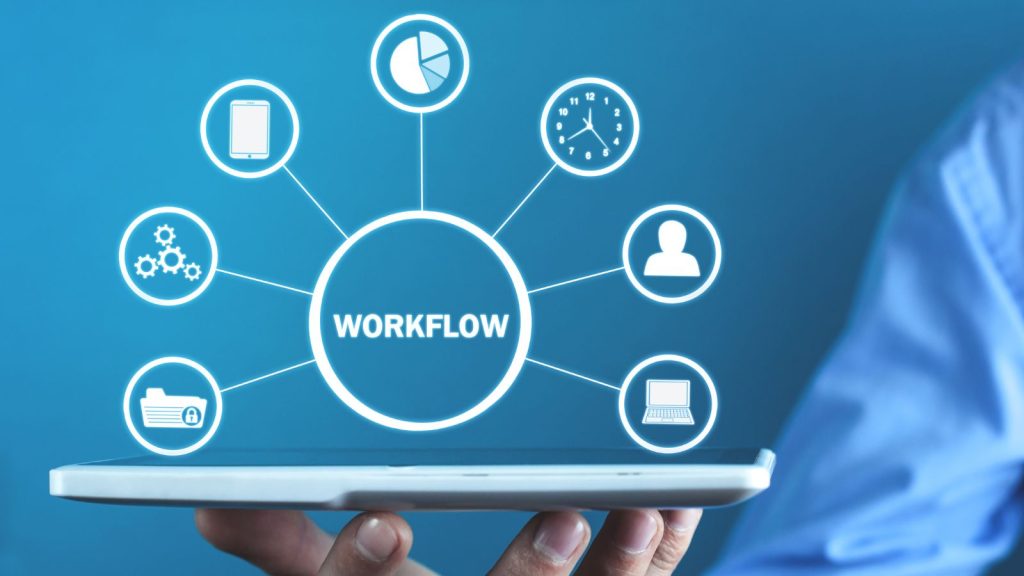 Different Workflows to Increase Productivity
Product content workflows for each business are unique, since each business is unique. However, there are a few key ways workflow drives productivity for any business.
The most commonly implemented is the NPI workflow. Every company needs to introduce new products and every company struggles working across departments to release them.
A second commonly used workflow is the content update workflow. When a user makes a change to specific attributes in a database those changes are noted in this kind of workflow. Notifications are automatically sent to the user granted the authority to approve or deny changes. Overall, you can use it to maintain the quality and cleanliness of all product data.
(We cover this topic in depth in the blog featured below.)
Last, but possibly the most important, is the channel introduction workflow. This workflow comes into play when you are onboarding new products to a retailer or sending product information to a new retailer.
This is the newest challenge PIM workflow is helping organizations address. It allows them to get all required information out to retailers as quickly as possible while still maintaining accuracy.
Let's look at each workflow in detail.
New Product Introduction Workflow
Building robust product data can be a massive challenge for manufacturers. Many users work to create product data. For example, your marketing team is writing descriptive copy, specifications have to come from your product managers, and everything needs to be approved by management.
Unfortunately, often times these departments are disconnected or don't communicate with each other well. Workflow automatically notifies each team member when they need to edit or approve data for a new product. This eliminates the possibility of any user overlooking data or images that remain missing through the on-boarding process.
An NPI workflow connects your team digitally. Today, it's easy for employees and their teams to become disconnected, perhaps because they only communicate occasionally on their phones or in informal meetings. This lack of communication can slow down and confuse normal business operations.
The NPI workflow facilitates communication, cutting the time it takes for employees and departments to complete their tasks. Its power comes in letting all users know where others are in terms of completing their task, so everyone knows what still needs to be done.
An NPI workflow builds a sense of teamwork within your organization. It allows your team to tackle what may seem like months' worth of work in days or even hours.
Implementing workflow with your PIM can reduce your NPI process from days to only a few hours.
Not only does this workflow decrease the time it takes to complete the NPI content creation process, but it also improves the quality of the content created. Because each user has ample time to accomplish their assigned tasks, workflows eliminate the problem of working against an unrealistic deadline.
Content Update Workflow
A content update workflow is implemented to ensure product data and digital asset content quality is improved, or at the very least properly maintained.
Content update workflow is typically designed so that all changes to attributes that have already been populated are sent to a specific user for approval. The user who approves the changes is usually the content manager or another employee in a management role.
The content update workflow is important because often changes need to be made frequently. Without an approval process a user could make changes to data that are incorrect. Allowing these changes to go live reduces continuity across your brand, confuses potential customers, and can ultimately decrease revenue.
The content update workflow ensures all changes go through the right people. This ensures brand messaging stays on point, even as core content undergoes changes.
Channel Introduction Workflow
Manufacturers today constantly have the opportunity to open new sales channels via online retailers or distributors. Not only is this a new opportunity for manufacturers it also can be very lucrative. However, with new opportunities come new challenges.
One critical challenge that comes with selling through more online retailers and distributors is actually getting the content necessary for the retailer or distributor to post your product on their site.
(We cover this topic in depth in the blog featured below.)
PIM serves as a central repository for all of your product data, simplifying syndication of data. Some vendors employ practices to make it easier to meet each of your retailer's specific requirements. Having centralized product data is great, but knowing which data and products you need to send to a retailer can be tricky. This is where workflow can help.
Workflow, when used for on-boarding new products, organizes your team's tasks in the way you've determined is most efficient. A typical flow of activities would be as follows:
Select products
Map attributes
Create missing data
Share with the retailer
Don't fool yourself, because a workflow that looks as simple as this can actually take teams weeks or months to complete. This says nothing of the tension that can arise between different departments attempting to work in parallel.
Workflow stops the blame game and kick-starts your organization's collaboration.
A retailer on-boarding workflow prompts users to work on the new retailer only when necessary. In addition, you can make specific tasks a top priority for a given user. This streamlining results in the products being ready for the retailers in a fraction of the time.
Gone are the days of departments working on separate projects and seemingly spinning their wheels. A workflow tool provides the most value adding projects that are started and completed as quickly as possible. This speed to market allows you to capture sales though new channel partners quickly and even create new life-long brand loyal customers.
Benefits of Workflow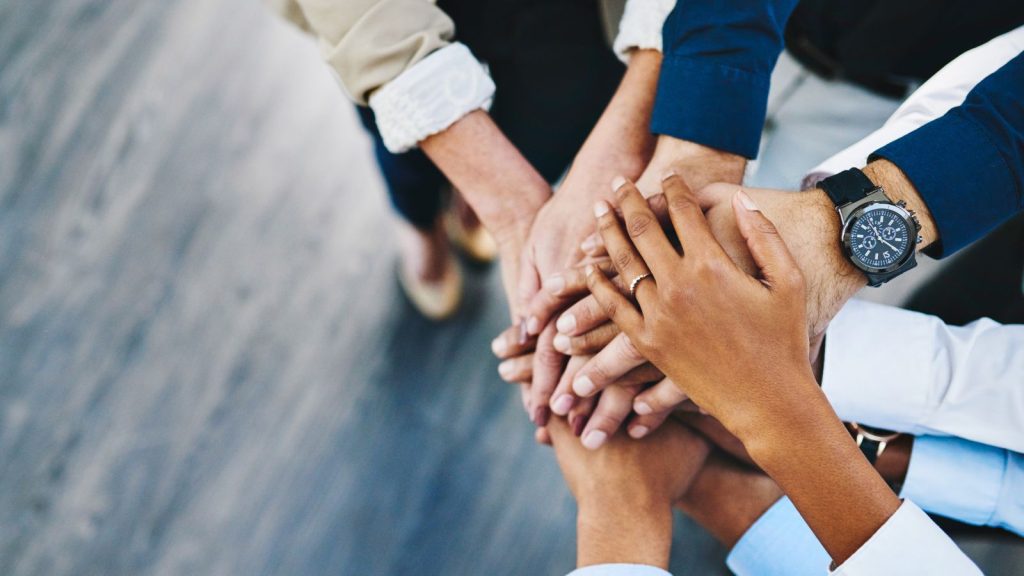 Improve Team Collaboration
PIM is valuable because it allows you to centralize all of your product content in one location. The only piece left to unify is your users.
Simply, PIM unifies your product data and digital assets, like images and videos. Workflow unifies the users of that PIM.
PIM without workflow leaves users working in their own worlds, unaware of the contributions and progress of other users.
The key is to have your team connected, to push and drive each other.
Workflow also notifies users when others have completed tasks relevant to their work. This allows users to effectively manage all their priorities. When your team can consistently track their collective progress, it further drives production.
Workflow within a PIM leads each team member to hold themselves accountable. Users work harder to complete their tasks knowing their team members can't start contributing until they've done their part.
Eliminate Missing Product Data
Incomplete product pages missing dimensions, descriptions, images, and other content are a challenge manufacturers have faced for years. Making sure data is not only accurate but populated across all your channels, as your SKU count grows and your teams get larger, has always been a headache.
Workflow brings your teams together, filling potential cracks in your process.
Workflow solves this age-old challenge easily, by creating tasks for users, notifying them when attributes are missing required data. With workflow you can assign specific attributes and products to specific users. This way they're notified whenever any attribute they're responsible for is missing or incomplete.
This consistent flow of notifications raises the quality of your content and allows agile teams to handle more data in less time.
Why does accurate, complete data matter?
Data drives the search functionality on your site and your dealer sites.
Completeness ensures your customers have all of the information they need to make a buying decision.
Accuracy allows your customers to more easily find the products they are looking for.
Publish Products Faster
Getting your products published faster is a direct result of the NPI and channel introduction workflows.
In the digital world, posting your products online as quickly as possible is vital to success. With the implementation of PIM, and workflows to drive team productivity, you can minimize the amount of time it takes to publish products across all the channels you sell through in your ecosystem.
Ultimately, workflow is the PIM feature you need to ensure you get to market before any of your competitors.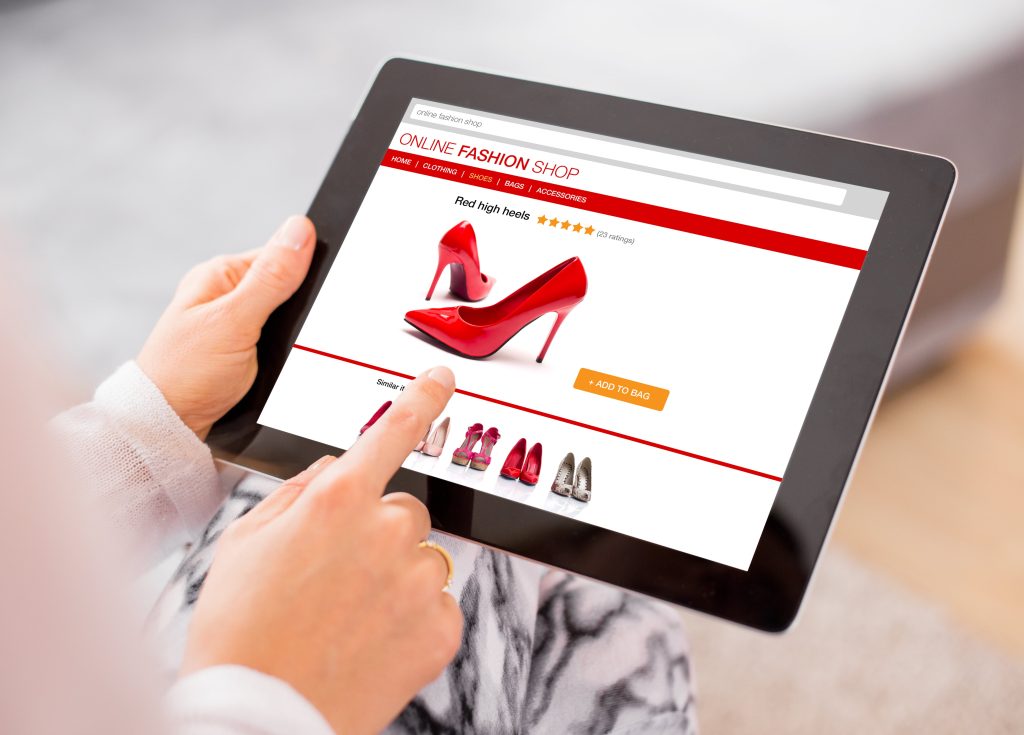 Improved Product Pages
High quality product pages are important for two reasons.
Increased product page views
Maximized conversion rates
Workflow is the most effective way to assign tasks to improve the quality of your product pages.
Without workflow, it becomes very easy to push off tasks that lead to higher sales. Workflows give you the ability to remind users to complete revenue driving tasks like adding images, creating new features, and improving descriptions.
Now that you know how workflow drives PIM productivity, click here to see what Catsy can do for you.