You've got a complex ecommerce revenue and growth strategy in place. So you know how important it is to have a strong, resonant brand message.
But knowing how important your brand message is, and leveraging it successfully, are different.
"Do what you do so well that they will want to see it again and bring their friends."

Walt Disney (source)
Probably the single most critical factor to driving revenue and consistently growing market share in ecommerce is increasing the repeat business of loyal customers. No matter what the particulars of your brand message, you have to know your product pages are compelling.
Product pages have to be compelling enough for visitors to convert to customers.
But even more importantly, you need to be certain your customers are both coming back and recommending your products to their friends and family. Answering "How?" is more important than explaining "What?" So let's cut to the chase:
Product Information Management (PIM) supports your brand message to drive customer loyalty.
You'd be hard pressed to find anyone in ecommerce who'd say achieving a high level of customer loyalty isn't a key goal of every brand message strategy. There may be less agreement about how to get there. But it's easy to see how PIM supports that complex strategy you've spent so much time fine-tuning.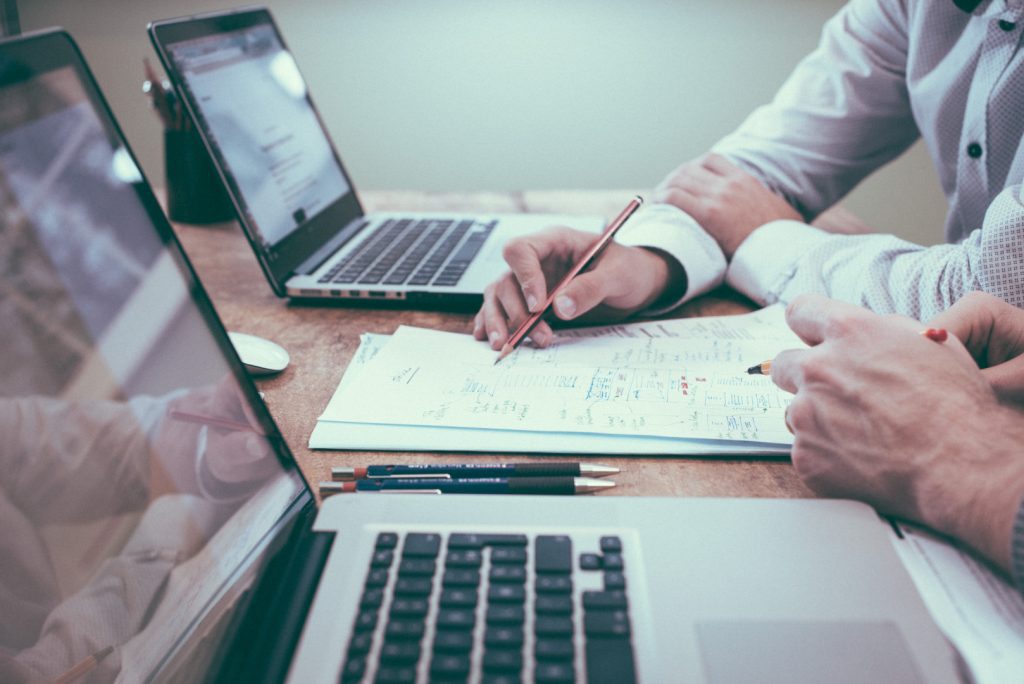 8 Core Benefits of PIM That Serve Brand Message
1. Data Consistency Across Products
PIM ensures you are providing your customers with one source of truth. Product information exists in a central repository where users can only change or update it if authorized. Thus, for example, data silos that confuse visitors with out-of-date information can't exist.
PIM ensures clean data entry with data validation at the point of entry. Any and all changes must be approved before they're implemented and changes are tracked to ensure data quality. For example, inputting data from pre-selected lists means typos and careless errors can't be made.
SEO is all about being seen in searches, and keywords are what people search. PIM allows you to embed all the keywords you want to rank for. So you can put them in your product titles, descriptions, and image alt text.
This is a set of practices for data discoverability, maintenance, and security. But among the many benefits, enrichment is probably the most important. Data governance allows you to employ rich content for all the products you sell. And you can do this across all your sales websites, retail outlets, and vendor platforms.
Hand-in-hand with the permission levels that make careless mistakes a thing of the past, workflow introduces two key improvements. First, simple tasks are automated and all tasks are set to occur precisely when they needed. Second, complex tasks are assigned to key stakeholders and reminders are sent automatically to drive productivity.
Product information means little in the visual world of ecommerce without images and videos. It's these that show customers what they're buying. The DAM inside your PIM ties all product content together directly, delivering your one source of truth to customers.
Growing market share means selling more products on more platforms. Gathering product information and images from multiple departments is hard enough. PIM makes it easier to configure product information and images to populate correctly. This is true on retailer sites, ecommerce marketplaces, and your D2C site.
8. Shorter Time to Market
Most importantly, these efficiencies and process improvements mean you can slash your time to market. For example, you'll lose less revenue gathering and organizing information. And you won't need to create the hundreds or thousands of images you need to sell across multiple websites.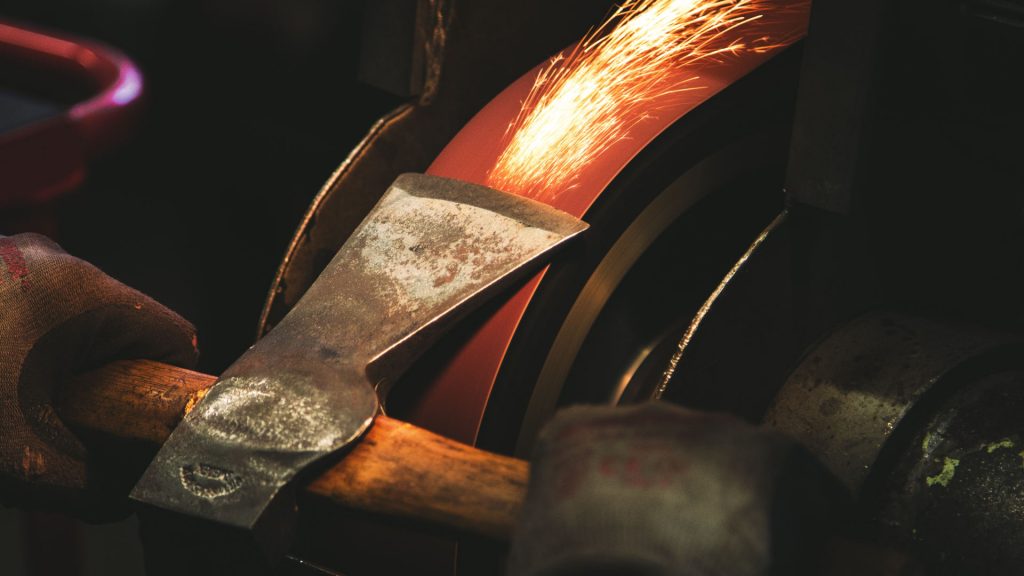 PIM Hones Your Brand Message to Increase Revenue and Grow Market Share
In this blog, we'll take a deep dive into the core benefits a PIM solution brings to your ecommerce operation. We'll show you how you can leverage those core benefits to drive your brand message. Ultimately, this blog will explain how supporting your brand message with PIM increases revenue and grows market share.
(Read everything you need to know about the dos and don'ts of picking the right PIM system for your ecommerce business in the blog featured below.)
10 Reasons Why You Need a PIM
Search "brand message best practices" online and you could spend months sifting through all the recommendations you'll get. Instead, get started today with the product content optimization you need to ensure your brand message is robust and compelling.
1. PIM Ensures Product Content Consistency
"The #1 piece of advice for ecommerce business in regards to branding is to have a cohesive look all across your social media platforms and blog."

Tracey Wallace, BigCommerce Editor-in-Chief (source)
The difference between commerce and ecommerce is the immediacy of touch. Customers have traded being able to pick up and closely examine your products for convenience. The linchpins holding this modern bargain together are your authenticity and their trust in it.
The best way to kill customer trust is by being inauthentic.
The best way to broadcast inauthenticity is by presenting your customers with a muddled, confusing brand message. Presenting an authentic brand message customers will choose to invest trust in means, above all, delivering consistency.
Being consistent is simultaneously the biggest challenge of brand messaging and precisely what PIM was designed to do. PIM acts as a single source of product truth for your entire ecommerce operation, meaning product information is always accurate and up-to-date.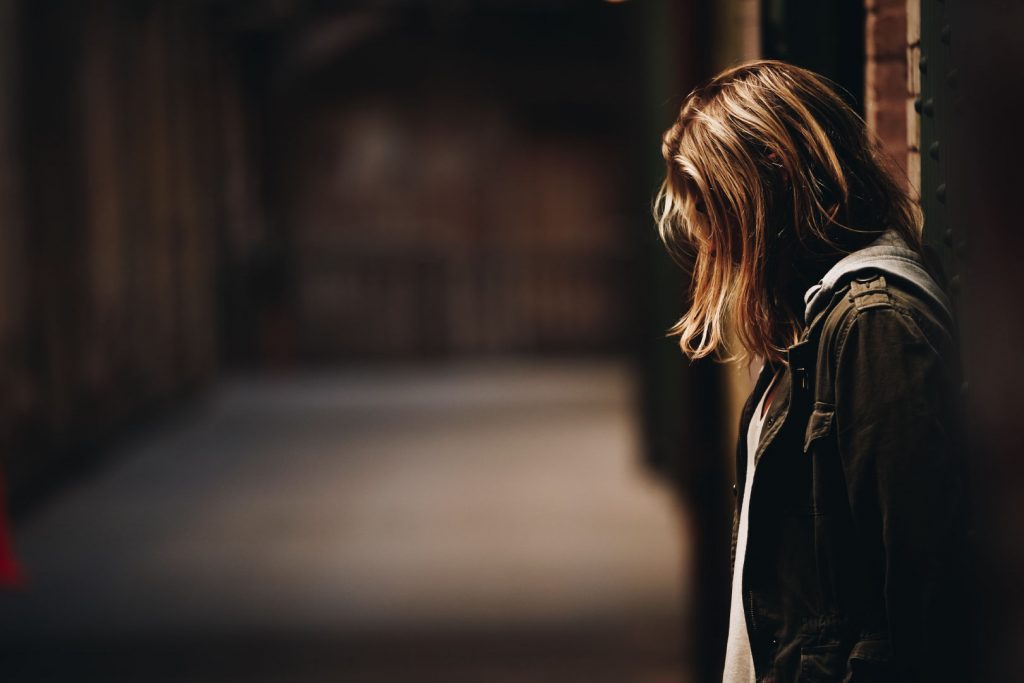 2. Customers Hate Disappointment, PIM Keeps You Honest
"Our small group of customers was quite loyal, and we soon found ourselves competing with the major airlines. The key is to set realistic expectations, then exceed them, preferably in unexpected and helpful ways."

Richard Branson (source)
It's very simple, overpromising and failing to deliver is probably the quickest way to fail in the ecommerce space. Getting customers to you site is hard enough, but it's heartbreaking to know you successfully brought in customers, only to lose them forever by making a promise you didn't keep.
The last thing you want to do is to associate your brand message with disappointment.
Remember, your top priority should be to cultivate the customer loyalty that drives repeat business. Remember also the power of word of mouth, and the fact that this unique power of the informed and delighted customer is more important now than ever. Promising a product can and will deliver benefits it can't and won't does more to undermine customer loyalty than really any other mistake in the ecommerce playbook.
2 Kinds of Overpromising
Overpromising and failing to deliver takes two forms: conscious and unconscious. Consciously overpromising and not delivering likely has more to do with failing to deliver than initially making promises you can't keep. You consciously overpromised because you thought you could deliver, right?
The fact of the matter is PIM can help by making it easier to keep the promises you make to your customers. PIM's centralization and optimization functionality make it easier to keep track of exactly which products you are selling and what their specifications are. Instead of making promises you can't keep, PIM allows you to simply transfer concrete facts to your customers.
Conversely, if you unconsciously overpromised and didn't deliver, is it possible the source of the problem was inaccurate or out-of-date product content? PIM solves this problem by providing one source of truth that is easy to keep accurate and up-to-date. PIM functionality also includes tracking, so you know how changes are being made and who is making them. Also, changes made by users without permission are automatically forwarded for approval.
Ultimately, you can't present visitors with an authentic brand message that will drive loyalty and repeat business if you are making promises you don't keep. PIM helps you keep your promises.
3. Serve Specific Market Segments with PIM
"There are so many opportunities on the horizon, from mobile exclusives to geo-located offers to better filtering and searching. We've only scratched the surface of what's possible with personalization."

Michelle Peluso, CEO of Gilt Groupe (source)
One frustrating contradiction in ecommerce sales concerns increasing market share while niching brand message. You want to sell to ever more customers, but to do so, you need to speak to thinner and thinner slices of the market.
The solution is running a multi-store that allows you to calibrate your brand message to specific buyer personas you choose to target by site. Those sites can be ecommerce marketplaces, retailer sites, and even your own D2C sites.
With a multi-store, your products are presented differently on various sites, while the key information stays the same.
PIM facilitates this by simplifying the organization of product information with digital assets, such as images and videos, that must populate on specific product pages aimed at niche customers. With PIM, once information and assets have been connected with syndication to a specific sales channel, pushing content out to your product pages becomes the work of minutes, rather than days or weeks.
When it all comes down to it, targeted individuals will know your brand message is authentic if it makes and keeps promises tailored to the needs they know are unique to them. PIM helps you deliver the authentic brand message that converts these customers, by allowing you to deliver the same product information and digital assets while speaking the language of the market segment you're targeting.
This is true whether you're running ten sites or a thousand, and PIM makes expanding to ever more simpler, too.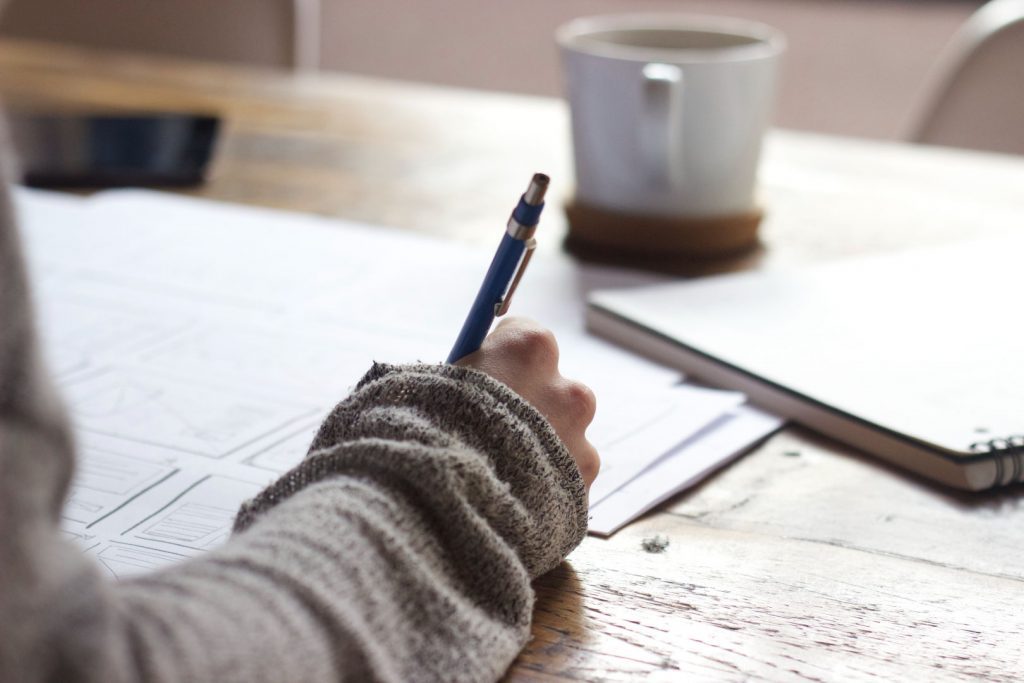 4. Use PIM to Refine Brand Message with A/B Testing
"We see our customers as invited guests to a party, and we are the hosts. It's our job every day to make every important aspect of the customer experience a little bit better."

Jeff Bezos (source)
How do you know if you're making authentic promises? How do you know if you're speaking the language of those specific niche markets your tailored content is intended to convert? The simple fact is you have to research what is working, what isn't, and tweak your brand message to increase revenue and expand market share into ever more niches.
PIM simplifies fine-tuning your brand message.
With PIM, finding specific bits of information or the one digital asset you need to change takes little or no time. You make the one or two changes you want and push them out across all your sites quickly and easily. If those changes don't work and need to be undone, PIM tracks changes, so you can change things back or make further adjustments.
At the bottom of it all, forget about keeping them, if you don't even know you're making the authentic promises that flow from refining your brand message. PIM helps you sculpt and hone your brand message.
5. PIM Creates Contrast Between You and Your Competitors
"You should learn from your competitor, but never copy. Copy and you die."

Jack Ma (source)
With the literally millions of ecommerce websites online today, the only chance you have of selling your products is by differentiating yourself.
One of the most effective ways of differentiating your brand message is by including the information your competitors don't. But how do you know if the hours and days you need to spend researching what your competitors are doing is going to provide you with the insight you need to increase your pages' revenue?
Also, don't forget how quickly product information can become out-of-date. Ecommerce customers these days overwhelmingly conduct online research before buying, and if they see two of your product pages displaying contradictory information, they're going to be less likely to want to buy.
PIM includes content grading functionality.
Content grading allow you to easily measure the quality of your product pages against top selling pages in your sales space. With PIM, you can find out immediately which pages are optimized to maximize sales, and which require your attention for reworking. Fully optimized pages clearly show your customers the difference between your company's product pages and those of your competition.
You should be asking yourself, "How am I different from my competitors?" Your answer should focus on brand message, to be sure, but it should also involve simply being better. PIM makes it easier for you to demonstrate the superiority of your brand message.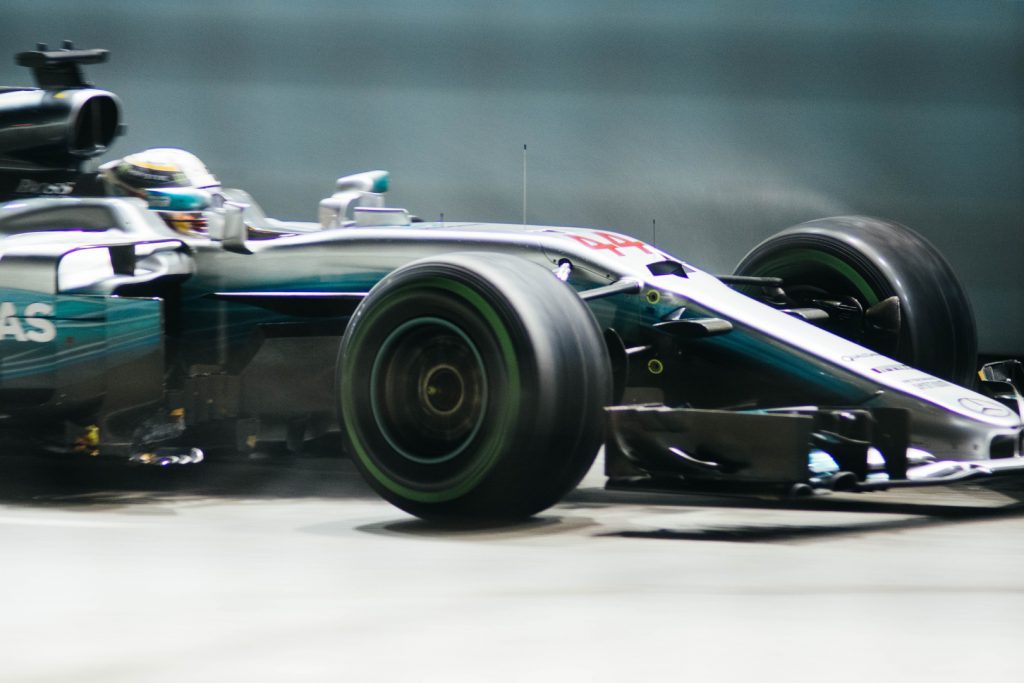 6. Drive Conversions with PIM Reporting Functionality
"If an Internet company could obsess about only one metric, it should be conversion. No other metric so holistically captures as many critical aspects of a web site – user design, usability, performance, convenience, ad effectiveness, net promoter score, customer satisfaction – all in a single measurement. Yet despite the remarkable power of this metric, it is alarming how few companies today truly understand conversion and how to optimize it. As such, it is time to pound the table again – conversion is by far the most powerful Internet metric of all."

Bill Gurley, VC General Partner at Benchmark (source)
Your differentiated ecommerce strategy should be targeting a wide variety of different kinds of customers. Selling to each requires vastly different approaches, but that applies mostly to presentation. The actual product information and digital assets are likely going to be almost completely the same across sales spaces.
With regard to different kinds of shoppers, decisions can run the gamut from impulsive and emotional to measured and contemplative. Regardless, you need to make sure that all the information these different kinds of buyers need to make strong, informed decisions is populating in the right places across your sales platforms.
PIM eliminates the need to manually update product pages and make sure information is populating correctly.
Instead, product content is syndicated across your sales channels according to how you've optimized it to sell to specific kinds of customers. Further, PIM reporting functionality covers product page completeness, so you know exactly which pages are optimized for success and which aren't. A color-coded completeness scoring system makes finding the pages you need to pay attention to the work of seconds, instead of hours or days.
Long story short, conversions are driven by customers who are informed and empowered to buy. PIM allows you to harness the power of centrally organized and optimized product content and pass it to your customers.
7. PIM Brings Your Teams Together
"Communication is at the heart of e-commerce and community."

Meg Whitman, President and CEO of Hewlett-Packard (source)
One of the biggest hurdles to smooth operations and productivity in ecommerce is the siloing of data. Some team members tend to rely on data or images they store on their own computers. Others fail to communicate and approved changes and other updates never get made.
Add to this the fact that creating and honing a brand message, and translating it into product pages that convert, requires numerous individuals across multiple departments working together. For example, specifications come from product managers, marketers write your descriptions, and digital assets come from your design department.
Your teams have to work together to ensure your brand message flows from your product pages.
PIM's workflow functionality drives productivity by automating simple tasks and automatically assigning more complicated tasks to the correct team member. Further, workflow organizes tasks, notifying the next stakeholder when a required task is finished, driving processes forward in an orderly fashion. In short, workflow requires the communication your product pages require to convert customers.
The truth is for a brand message to resonate with your buyer personas, it has to be authentically powerful. The content that goes into crafting such a message can only be created when your teams work together, sharpening and polishing each other's work. PIM's workflow functionality makes this kind of productive collaboration a requirement.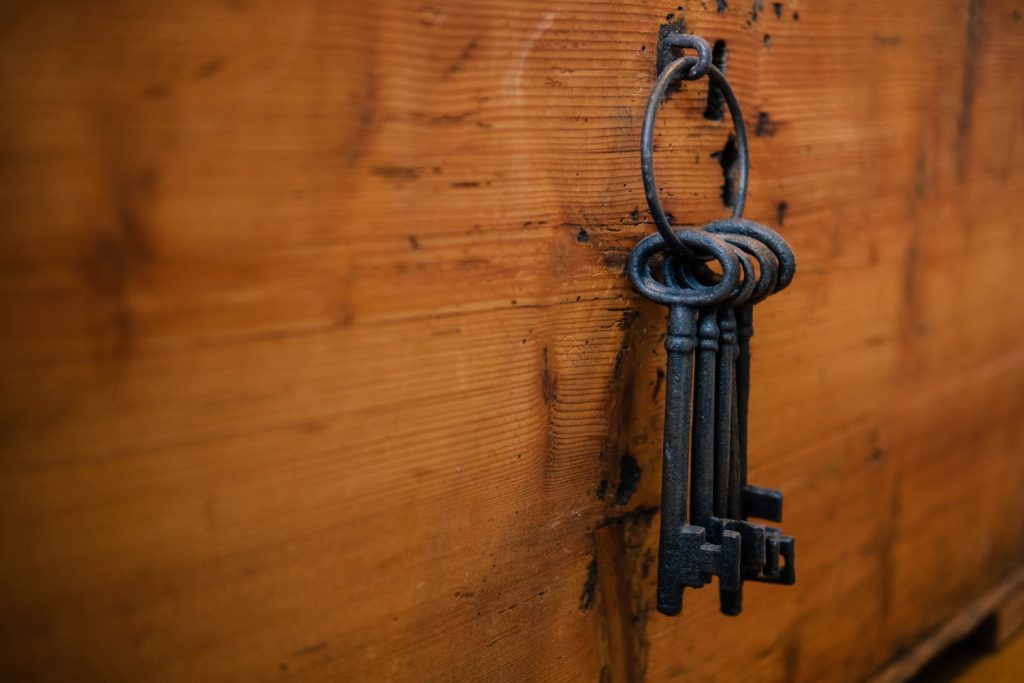 8. PIM Incorporates Your Brand Message's Keywords to Drive SEO
According to PYMNTS.com, 88% of ecommerce customers conduct online research before buying (source). With all of the millions of ecommerce operations online today the way to get customers to find you is with a strong SEO strategy employing keywords. Blogs and marketing content can help, but PIM offers an even better way to show up in online search results.
Drive visitors to your product pages by embedding robust keywords directly into your product pages.
With PIM, you can incorporate the keywords you want to target into every possible nook and cranny of your product pages. Obviously, you want to work keywords into your titles, but PIM makes it possible to work them into the metadata you search digital assets with and the alt text attached to your images and videos.
This incorporation process begins with PIM implementation, requiring input from the full range of your team members. Such a strategy means optimizing your product pages to perform immediately. Because you've already embedded keywords in them for search engines to find and display.
Diversity of opinion also ensures completeness, seeing to it that you leave no possibility overlooked. Such an SEO strategy is necessarily more robust, resulting in more conversions. This maximizes revenue, and virtually ensures market share growth.
Finally, with PIM, nothing is set in stone if you don't want it to be. So, keeping pace with the tides of change is as simple as searching a product, making an adjustment, and pushing it out. PIM makes what was once the work of days or weeks take only minutes.
9. Deliver the Right Amount of Brand Message Content with PIM
You should be giving your customers as close to exactly the right amount of information. Like walking a tightrope, falling off either side is equally devastating. Give your customers too little information and they can't make informed buying decisions. Give them too much and you may overwhelm them so much they leave your site, never to return.
Your brand message is only hindered by unnecessary or redundant information.
You may need to include seven or more pictures to ensure a complex product's features are fully displayed. On the other hand, there's no reason to include multiple images of a simple product that don't offer your customers any more insight.
PIM ensures optimization of your digital assets for the ecommerce marketplaces, retail sites, and every other sales channel you sell across. This means no matter what platform they exist on, your product pages feature the right amount of information, images, and videos. Further, you can optimize content to change dynamically for mobile devices like phones and tablet computers.
Ultimately, you can't keep those authentic promises your customers are paying for if you can't deliver the right amount the compelling content. PIM makes that possible, while accounting for the fact that customers want product content to look perfect on their device of choice.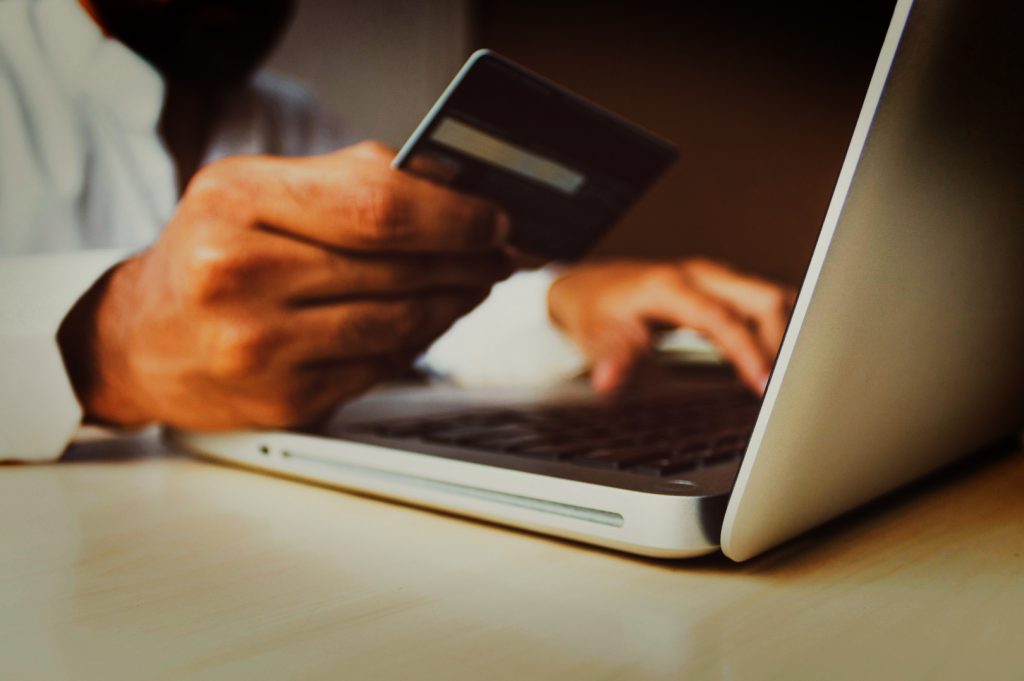 10. Sell More with More Than Just Static Images
Today, product pages aren't complete unless they bring together product information with the compelling visual elements necessary to convert customers. Simply put, having a full selection of images displaying your product from every angle to show every feature is good, but far from great. Your pages need videos, CAD drawings, and especially 360-degree images.
Imagine you're selling a complex piece of machinery, full of features that provide the benefits your customers want to buy. 360-degree images afford your customers the ability to rotate your products from a top-down or bottom-up view, so they can examine individual features with ease.
Did you know rotating images of this kind can be made up of as many as 96 individual images?
Managing and updating such a digital asset with folders becomes more and more difficult as the images becomes more and more detailed. But detailed images is what your customers need to make strong, informed buying decisions.
PIM with DAM capability solves this problem by treating 360-degree images as a single element, rather than a folder of list of pictures. This means updating or modifying a 360-degree image is significantly simpler, and pushing it out across all your sales channels is just as easy.
Ultimately, PIM simplifies populating your product pages with precisely the empowering product content you need to turn visitors into customers.
(Read everything you need to know about why your PIM system needs to include DAM functionality in the blog featured below.)
Your Brand Message with PIM
When you think of the key strengths PIM brings to your ecommerce operation, creating a stronger, more resonant brand message becomes much easier.
PIM standardizes your product information across all sales platforms, and the result is a coherent brand message.
With the clean data PIM ensures right from implementation, what you get is consistency of brand message.
PIM supports your SEO strategy with embedded keywords, so your products are easier for customers to find via search.
Workflow functionality in your PIM promotes teamwork and drives productivity. So your brand message stays sharp and your product pages convert.
PIM with DAM functionality makes optimizing product pages with digital assets simple. Regardless of how your brand message is honed for any given sales channel, with PIM, it's easier.
Populating your multi-store product pages with PIM syndication functionality means what once took weeks or months now takes far less time. This leaves you free to hone your brand message.
Finally, PIM implementation means a shorter time to market. So the resources you once devoted to rolling out new products can be reinvested elsewhere.
All in all, with PIM, you can be sure your product pages convert. You'll know your brand message shines. Your revenue is far likelier to increase. And growing market share will be far simpler.
Now that you know how PIM fine-tunes your brand message to increase conversions and revenue, click here to see what Catsy can do for you today.