How to Identify New Sales Channels in a Digital World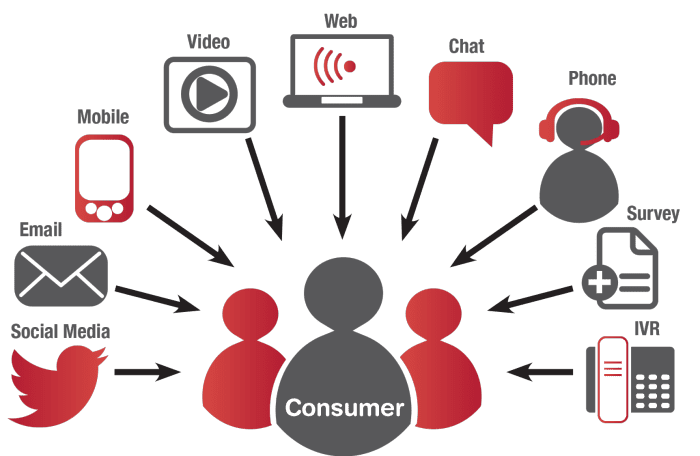 As an e-commerce business owner, you may be wondering why identifying new digital channels is even a topic for discussion. It should be simple that e-commerce business owners use the Internet. While you may have a point, your online sales channels directly affect your sales results. Use the wrong sales channels and you are likely to be less profitable.
A sales channel can be any of the people, organizations, or activities necessary to transfer ownership of something from production to consumption. It all boils down to the sales channels you select which will impact the strategies you carve for your sales channels. A sales channel is basically any path between the business and its customers.
Before the advent of the Internet, selling was pretty much the usual direct selling to customers or indirect selling through the use of middlemen in distribution. You will agree that it was pretty simple and clear, right? However, all that has changed since the advent of the Internet.
The introduction and popularity of e-commerce produced multiple channels to ease the buying process in ways we never thought possible. In today's competitive marketplace and with people's increasing demand for convenience in their shopping and customer experience, a brand cannot afford to make the mistake of relying on a single channel.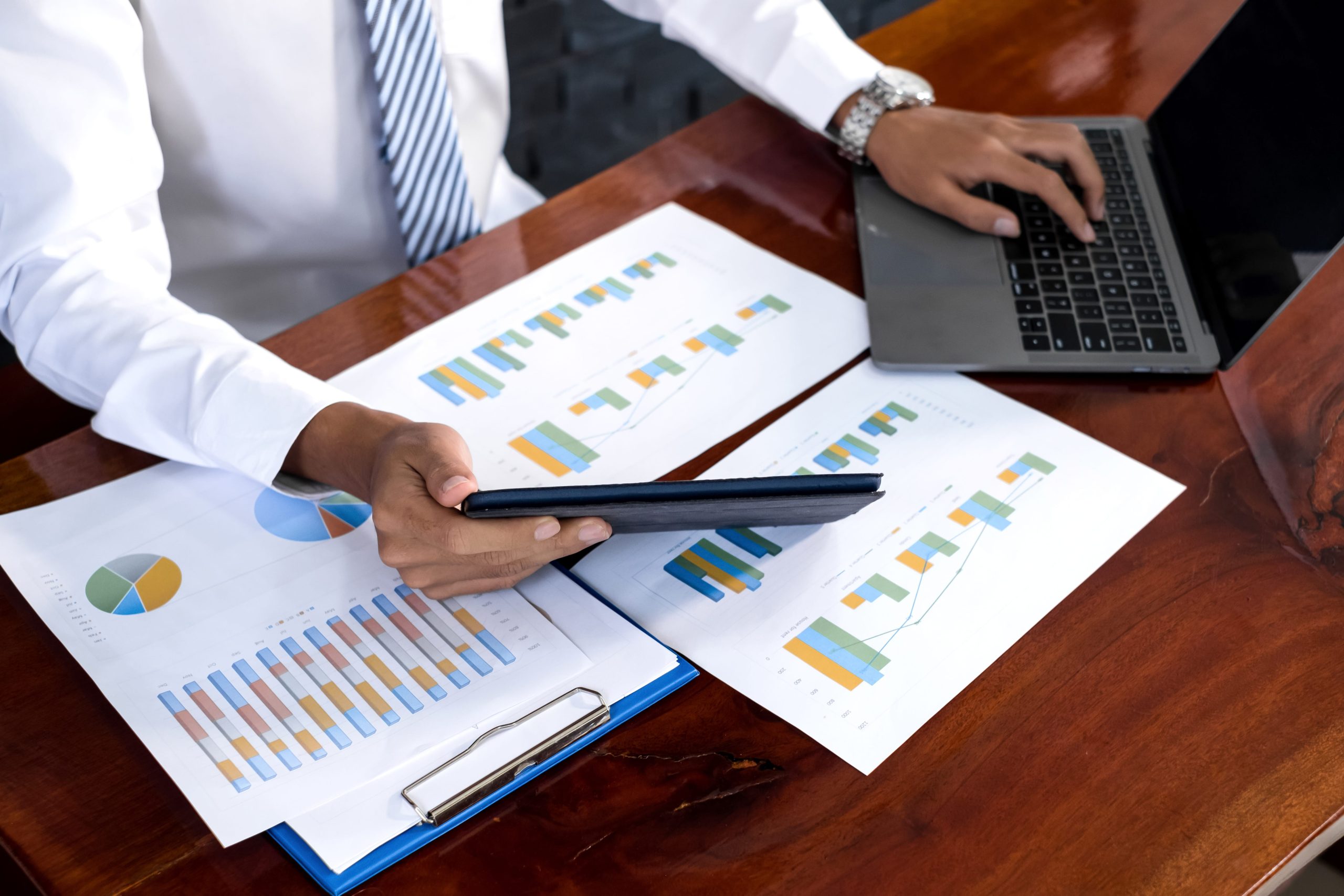 Identifying Your Sales Strategy
Irrespective of the sales channels you decide to add to your existing promotion and distribution channels, they all offer different ways a brand can connect with its customers. As a brand, you can use the knowledge you have and the information in your database about your customers to select the channels that will best connect with them.
Naturally, customers will tend to lean towards marketplaces that fit their needs well at the moment. This is why it is important to know which channels will ensure your brand is represented in whatever channel used.
You need to decide directly, through your online store, or indirectly. The firm itself manages the direct distribution channel. By indirect sales channels, we talk about the use of third channels for the distribution of goods and services i.e. the indirect sales strategy relies on intermediaries for its distribution. These channels represent an avenue for wider reach for a business that decides to explore them in its sales strategies.
A benefit of a direct sales strategy is the direct communication between a business and its customers, and the seller has an influence on their customers and the selling process. On the other hand, an indirect sales strategy affords a firm the opportunity to expand beyond its geographical location without the associated costs of sales representatives.
Profitability flows from understanding each of these sales strategies fully and implementing them well. However, it is better there is a fusion of the two channels to ensure more reach and greater conversion.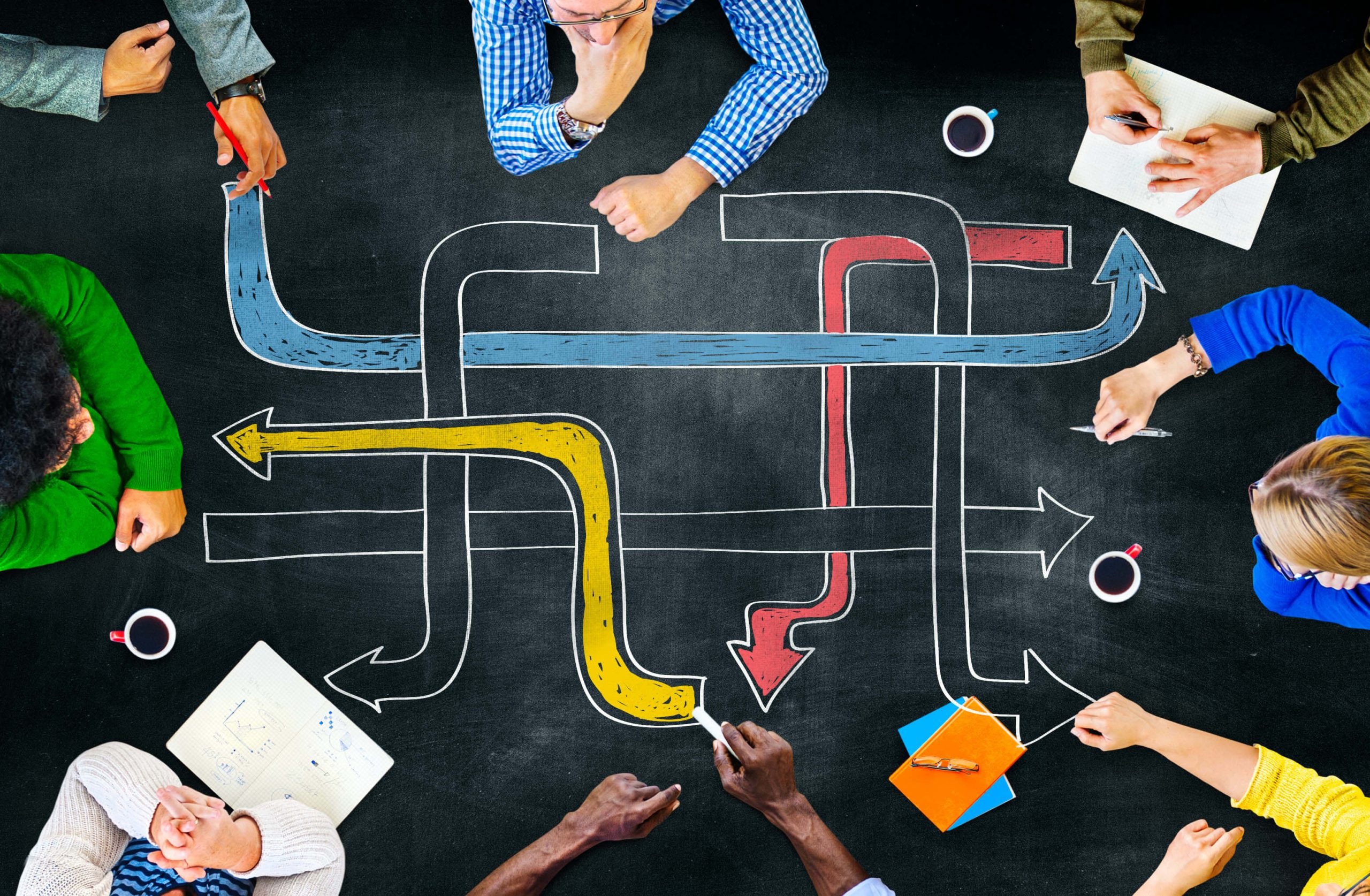 Channel Decisions Depend upon Your Customers
Never forget the fact that customers are the reason why your business is in existence. It is all for their ultimate satisfaction and delight. Your sales channels should give customers the best brand experience and make it convenient for them to receive their orders.
Every business needs to build detailed customer profiles at every stage of its buying journey.
You should also know why your customers are doing business with you, their online and offline habits, and their psychographics.
If you want to sell more and build lasting relationships with your customers, you must study and understand your customers; there really is no two ways about it because the customers are in the driver's side. In the words of Peter Drucker, "the aim of marketing is to know and understand the customer so well that the product or service fits him and sells itself."
In business-to-business sales, statistics show that customers are more educated than before and make 67% of their final sales decision before contacting the salesperson. This calls for more adaptation and flexibility and especially the realization that customers do their homework, too.
Customers have probably come across your products or product information. This is the impact of the digital world where any information can be gotten online. Be flexible with your sales schedule and programs and ensure it is customer-centric.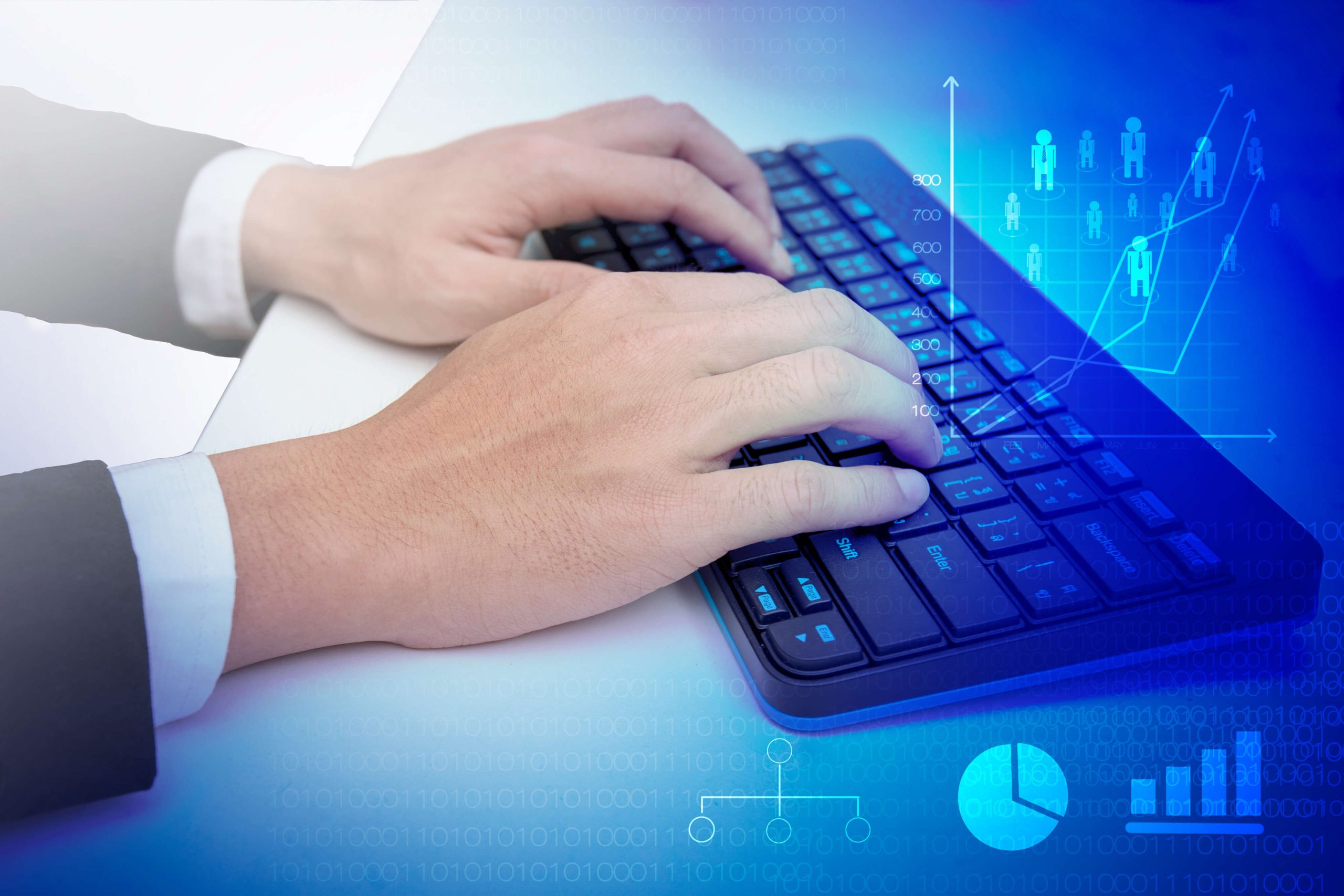 More Tips for Selecting New Sales Channels
Before I give some channels you can explore to increase your conversions, we will discuss further tips for consideration when searching for new channels to sell through.
You need to identify how your competitors sell their products. What methods are they using? What channel is best for the industry you operate in? Are there loopholes in the sales channels competitors use that you can use to your advantage?
All these questions, if answered, will give you a competitive edge over competing brands.
Examine the cost of each sales channel. Weigh each sales channel's pros and cons against each other and rank them according to your opinion. Consider the return on investment and rate of conversion when selecting new channels to sell your products and services.
Also, evaluate distribution channels against overall company marketing strategy. Using indirect channels may not provide a seamless customer experience as the marketplace will prioritize its branding over yours or may charge fees or commissions. However, any sales channel in line with your marketing strategy, and whose benefits outweigh the cost, should work. Consider your payment processing system against what's available via other sales channels.
Are you a luxury brand or mass-produced one? Do you sell common items or unique ones? Do you have a specific customer group or do you mass market? Your brand positioning in the market can affect the choice of a sales channel. How customers see your brand will go a long way to affect the channels they will want to use when buying from you.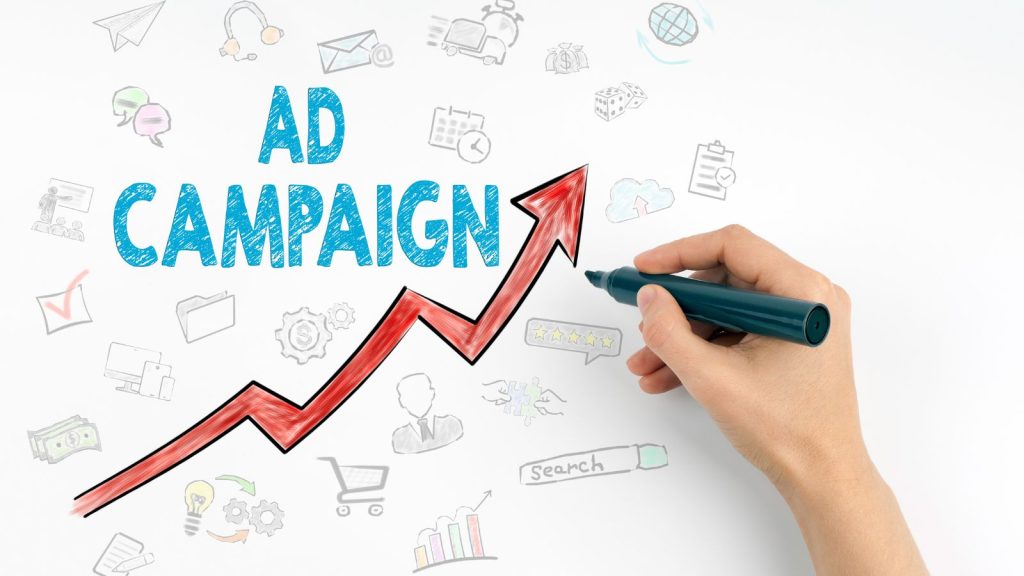 Product Ads in Marketplaces
A way to push your product to the market is the use of product adverts on marketplaces like Amazon.com, eBay.com, Sears.com, Buy.com, among others. This can be a good avenue for you if you need to sell your products quickly because it boosts brand awareness and thus, increases sales.
These marketplaces sell virtually any product and sellers using this channel will have maximum exposure. A catalog of your products can be added and a brand can get access to their large database and customer flow, thereby expanding your business across countries, without making you break your marketing budget.
Furthermore, these stores are popular, credible names, like Amazon, which render authenticity to your products because customers forget they are buying from a third party and attach the popularity of the marketplace to the product they get from them.
However, there are some restrictions firms may encounter in these marketplaces. The minimum budget must be maintained by sellers when they are advertising. The marketplace fees vary by product category. In some, there are restrictions on a business owner's ability to brand its products. The personal information of customers may not be accessible to brands advertising to establish contact in the future. Furthermore, everyone has to follow the guidelines on these marketplaces to establish trust between the parties involved.
Amazon is the most recognized name in the online merchandise sales chosen by most for the sale of electronics, books, among others. Etsy is another popular marketplace featuring vintage or handcrafted items along with a host of other digital products. eBay finds its strength in international eCommerce, with a strong presence in the international arena and an easy-to-use interface. It is popular for its auction style.
In the end, promoting products differs from marketplace to marketplace. Hence, studying and evaluating sales channels before making a selection is centrally important.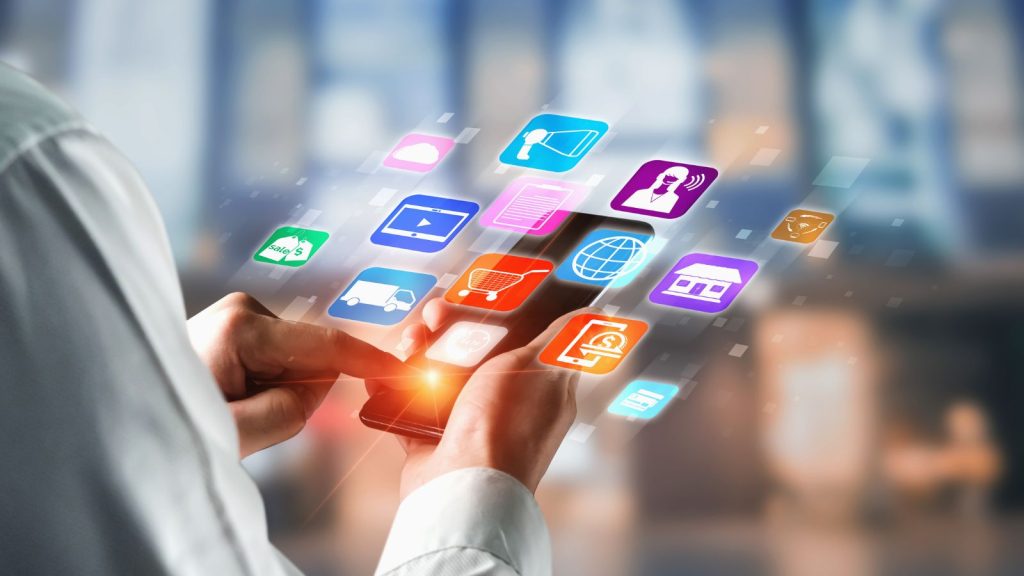 Indirect Sales Channels
Blogging offers firms a way to build connections with their customers through the production of valuable and compelling product content. Your content can be informative and entertaining to sustain the interest of your customers. Through your blog, tips, tutorials, updates and so on can be made available. Custom content allows you to focus in on target groups and industry specific content should speak to the kind of businesses you want to approach.
A thought leader is any expert in an industry with the power to influence people's feelings with regard to a product or industry. Giving accurate information to your customers can position you as a trustworthy thought leader, thus encouraging them to buy from you.
The power of content marketing indeed shines through especially when you produce engaging tailored content with consistency, because this content keeps customers on your site longer. This is the driving force behind any successful product sales: creating a deep connection with your customers. Continuously grading content allows you to identify what you need to improve, what you should delete, and where your content gaps are.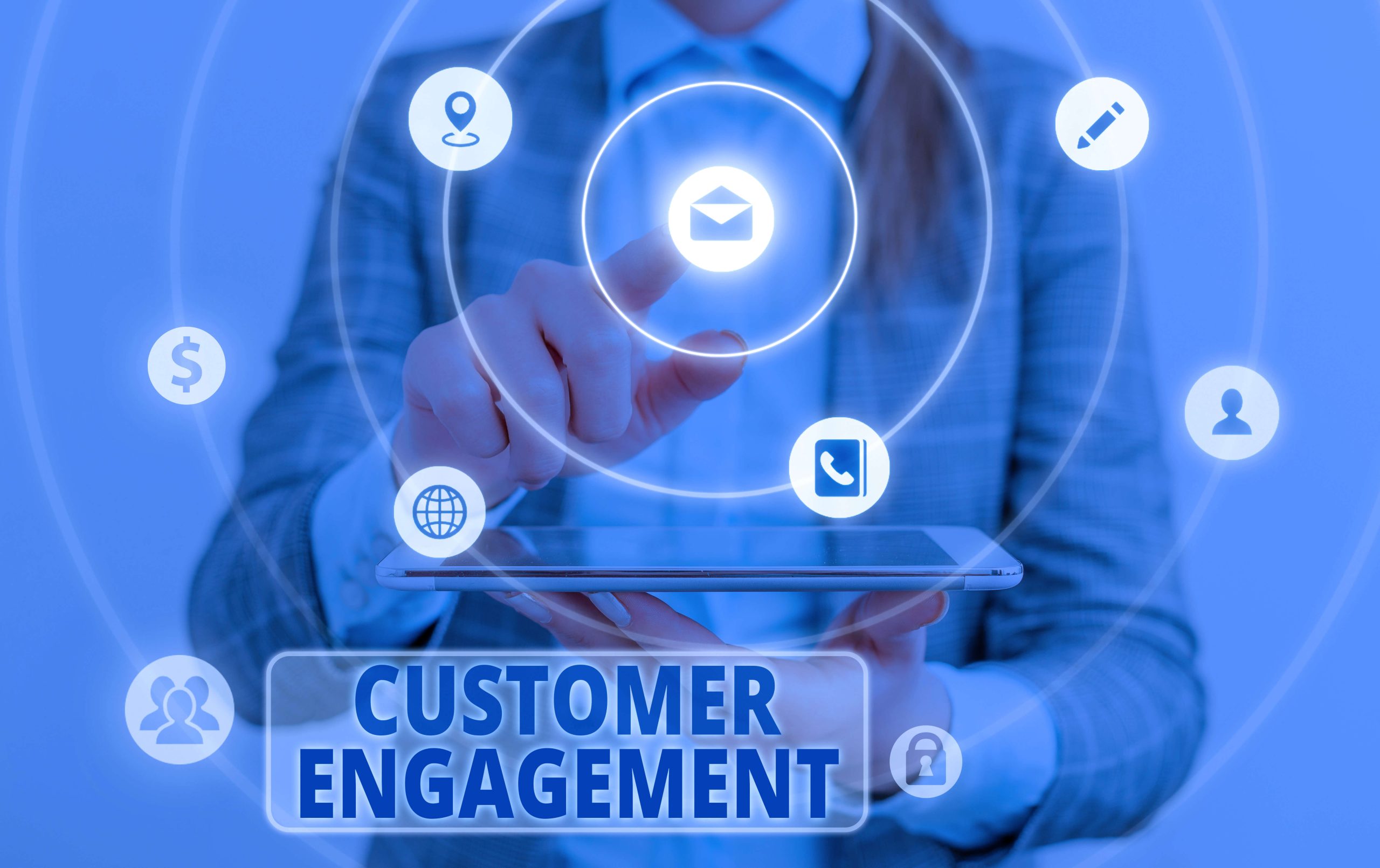 Customer Engagement Channels
These strategies span from speaking engagements, events, newsletters, contests, sweepstakes and public relations to so many others. While it may seem like a waste of resources, if done properly, it can do wonders for the reputation and image of a firm. Remember that customer engagement is all about encouraging customers to interact and share their experiences with your brand. It is highly important because customer experience is the topmost priority.
Brands can surprise their customers with personalized outreaches across digital platforms, especially when they do not expect it. An advertising campaign with freebies and discounts attached can be made based on location, social platform, and specific products.
Involve your customers in collaboration contests to entice them into engaging with your brand. Rewards can be offered for consumers' inputs and versions of your product.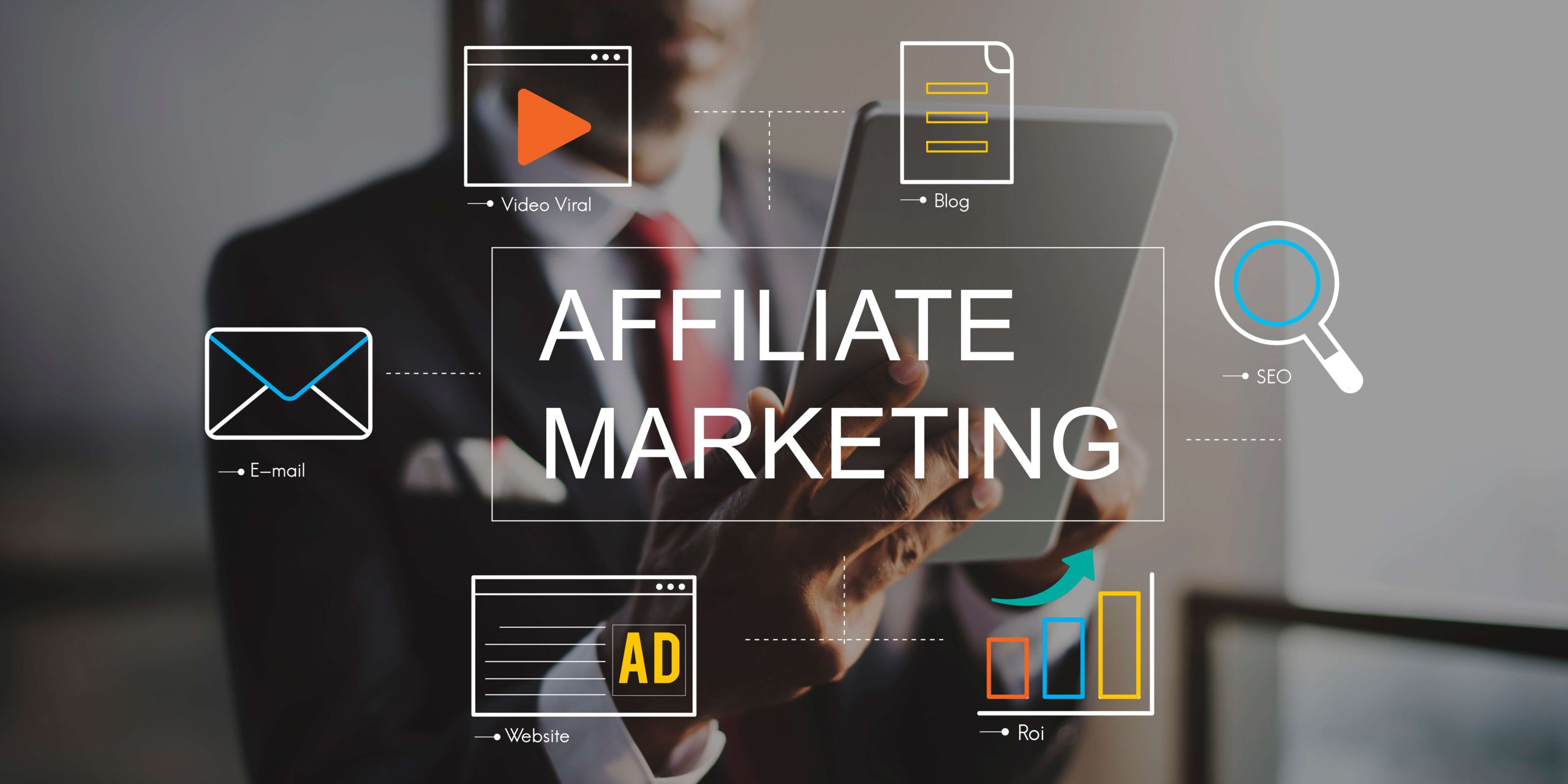 Affiliate Marketing
This channel involves two parties; one with a product to sell and the other with the ability to promote that product via their contacts and sites. Affiliates are third parties who sell goods to other businesses on their behalf in exchange for commissions on sales. The higher the percentage, the more traffic the affiliate will generate for you.
Special hyperlinks with an identity code track their efforts. Affiliates put these links on their site or blog to receive a percentage of sales. While this sounds really cool, you need to determine the percentage you can comfortably afford.
Affiliates give you direct access to customers you may otherwise not reach. More importantly, it is safe because you only pay commission on sales which you may not have gotten by buying ad space. Thus, return on investment is always better.
Remember to evaluate third party affiliates properly to ensure maintenance of your reputation. Notwithstanding, affiliate marketing may just be the safe boost your sales needs.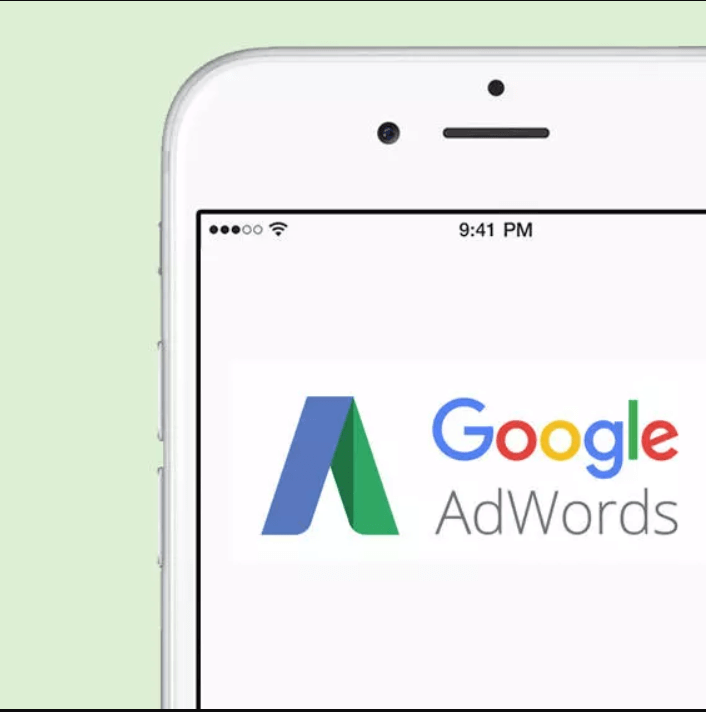 Google AdWords
Google has an advertising network, Google AdWords that offers retailers the opportunity to advertise on Google search results page as well as other partner websites. Hence, businesses can leverage Google's digital advertising products to increase brand awareness and drive traffic to their site. There is a pay-per-click cost attached to the service and the ads you want will show up on their result pages based on users' search of keywords.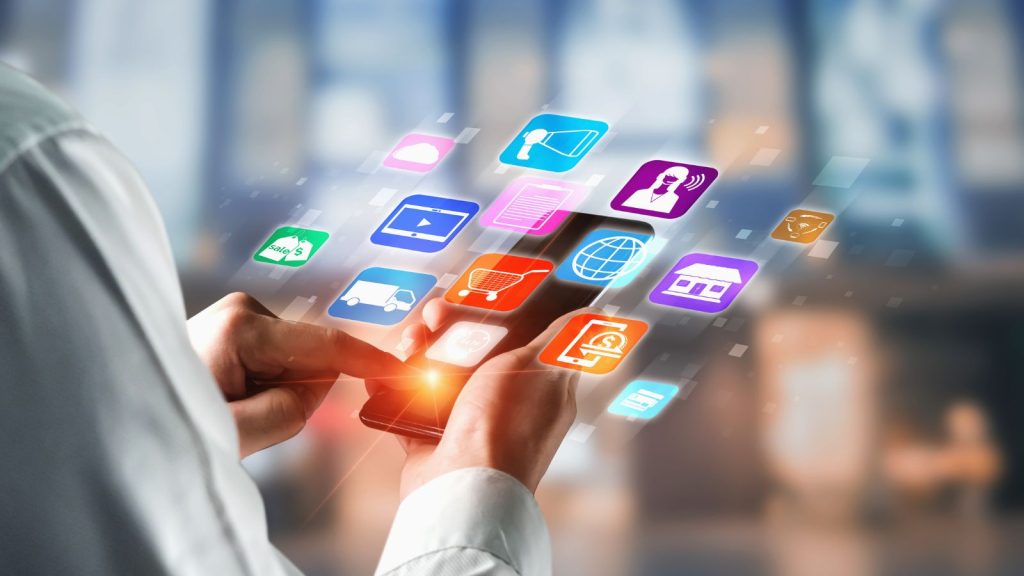 Comparison Shopping Engines
Comparison Shopping Engines (CSE) let customers compare product prices, shipping costs, and product features, operating on a cost-per-click basis. Price driven shoppers often use comparison shopping engines in their purchases to get the best deals.
Product information is collected from eCommerce stores and displayed as product listing advert on the result pages of search engines. Product information is aggregated from merchants registered with the site and all these are displayed to help customers compare prices and product features; all in a bid to make an informed purchase decision. It is no surprise that conversion rates here are always higher. It is a powerful tool that increases your store visibility fueling your brand.
When using comparison shopping engines, tag all product links so you know where your customers are coming from. Furthermore, you should leave out goods that are likely to quickly sell out quickly, as shopping feeds may update infrequently.
In the course of this post, we will be discussing two out of the many that are obtainable in the marketplace; Google Shopping and Bing Shopping.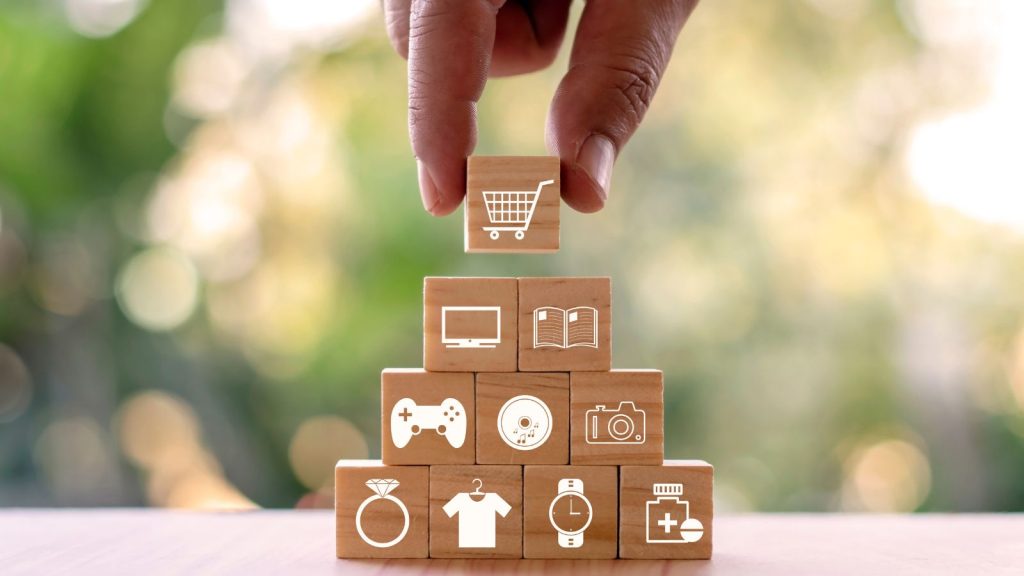 Google Shopping
If you are still wondering what this is all about, wonder no more! Google search ads are the result of search engine listings when you try searching for specific products with Google. Another way to bump results for products is to include "shop for," the product name and end the sentence with "Google." This will display different products in line with the product name. Thus, your product will appear at the top of search results giving you maximum visibility.
Google Shopping, also known as Product Listing Ads, is one that can give eCommerce businesses a competitive edge. This is because product images with the brand name will automatically display, in the place of regular short text. Using a pay-per-click model, individual products are displayed with payment made only after someone visits your website.
Google matches keyword searches with your product, thus increasing conversion rates. However, it is a paid advertising platform. The more you pay and the more relevant your product is to the keyword, the better ranking it gets. There are also specifications to adhere to. All these are important considerations you should take into account.
Bing Shopping
Considerably cheaper than and more of a clone of Google Shopping, Bing Shopping can result in great conversions and gives users the flexibility of importing all Google campaigns with the click of a button.
In the same way the Google Ads work, Bing Ads include large product images, prices of products, names of the product, a short product description, and your business site.
Bing, however, has smaller market share compared to Google, but it is, however, a channel a business can use in the generation of additional sales.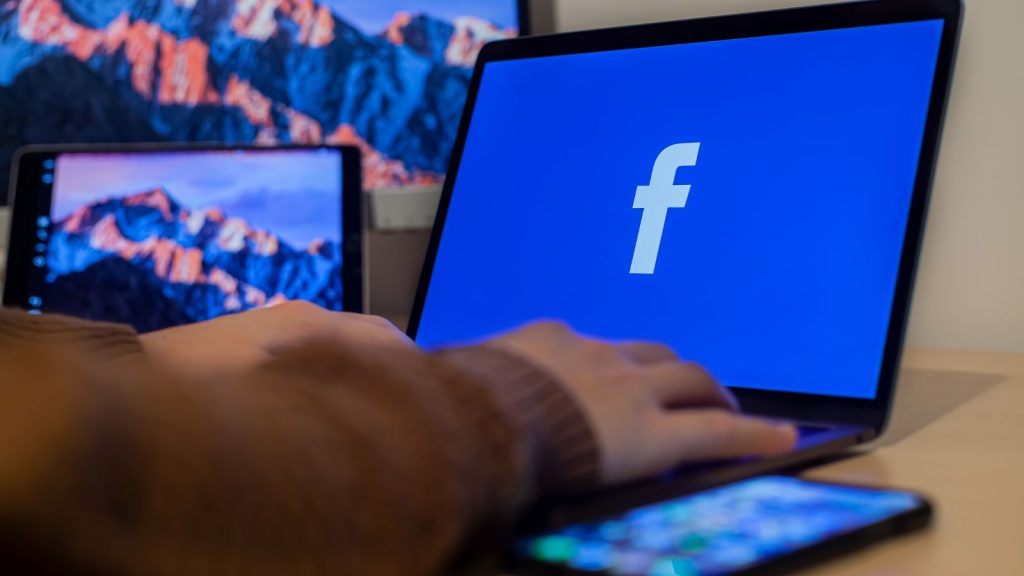 Facebook and Instagram Ads
With Facebook, you can target potential customers by age, gender, geographic location, and interests. This makes Facebook far more versatile than other sales channels. Facebook ads come in different forms – the marketplace ads, page posts ads, sponsored stories, promoted posts among a host of others. Facebook marketplace ads, however, are the most standard type of ads.
Quite popular because of its large audience, online businesses can attest to the fact that Facebook does work.
For firms that have a large presence on Instagram, it offers shopping functionality with a display of product image, price and other product information that can help a consumer in his buying decision.
Bring It All Together
Sales efforts should never cease. Every day, you should look for new sales channels, because your average customer won't likely stick with just one. They strive for unlimited freedom in their ability to shop anywhere. You have totally missed the mark if your product is not showing up where customers are searching for them.
Multichannel is the new gospel because it allows you to sell anywhere. Don't get confused; there are no statistics that can prove beyond reasonable doubt that you can sell better on a particular sales channel than the other. However, the sales strategies employed in each of them will go a long way to push sales.
With digital technologies comes omnichannel strategy which affords a brand the opportunity to select the best channels that give the desired results. This is why it is necessary to know your customers intimately; especially how they shop, to know the channels that will be the best fit for your company goals.
After the selection of sales channels, it is important that marketing channels that will best support them be developed. Proper evaluation of the various channels selected is key. Think about expected traffic generation, costs per impression, cost per click, and conversion rates. How is the impact and return on investment? You need to check all of these against any sales channels you want to sell your products through.
Your product category can also help determine the best marketplace for your brand because they won't all be ideal for you.
A seamless experience should be provided across all channels selected. Customers should not feel a connection with your brand in one sales channel and disconnected in another. Consistency is important to sustain and increase their experiences in a way that delights them.
Now that you know how to identify new sales channels, click here to see what Catsy can do for you.
Product information management (PIM) is a catalog software tool built to speed products to market.
Digital asset management (DAM) is a software used to organize and enrich digital assets.