Alongside its overall 2020 growth, Shopify has been at the forefront of accepting industrial tools companies migrating online.
At the beginning of the pandemic, the industrial sector took a huge hit. Manufacturing companies had to scramble to get their supply chain renovated and change their processes to adapt to changes. According to PwC, 71% of companies expressed concern about the financial impact of COVID-19 long term. Indeed, in all of 2020, the industrial products market experienced a -0.9% decline from their initial $25.24 billion.
That being said, industrial B2B manufacturers have also been one of the quickest to jump on the ecommerce train. The adoption of an online business dealings has grown 29.1%. Since March, companies across industrial subsectors have ramped up digital marketing efforts. Now, less than a quarter of companies are relying on in-person sales.
Will they return to their previous state of business after the pandemic?
Interestingly, 89% of industrial tools manufacturers expect to keep up their digital presence even after the end – especially after the massive benefits they've seen from adopting new practices online.
With a wealth of digital marketing and ecommerce platforms, B2B manufacturers can't deny its value. To align with new customer expectations, ⅔ of executives in the field admit the necessity of a "self-service" ecommerce website.
"Machining businesses are catching up with other types of companies in terms of business development. In the past, MMS's readers have been weak in this area — local or regional connections got them much of their work. Now, shop owners are more likely to be serious marketers."

Editor-in-Chief Peter Zelinski of Modern Machine Shop (Source)
Shopify has been massively beneficial for companies in the industrial tools and hardware sector. Alongside that, challenges are abundant. However, incorporating a PIM system can automate most of the tedious work required to offer refreshing, informative product pages on your Shopify store.
Going Digital: Shopify for Industrial Tools Manufacturing
Manufacturers should sell online straight away to utilize the opportunity online and transform their brand by adding an online presence. The B2B industry will hit $1.2 trillion in the U.S. by 2021. While manufacturers may be reluctant, it's necessary to keep up with current demands and the next generation.
Today's prospective customers always research online first. In B2B, your prospects will know about you after having evaluated you before contacting you. About 75% of buyers research as much as they can before reaching out to a company. Migrating online is the best way to find the right prospects and allow them to find you.
Shopify offers quick deployment of stores. So want a multistore operation, adding more revenue streams to a traditional business is much easier. Online sales are tremendously impactful. Going direct-to-consumer enables better connection with end-users. Brands have more control over their interactions and brand image. Furthermrore, targeting new or emerging target audiences is supported by quick feedback from online stores.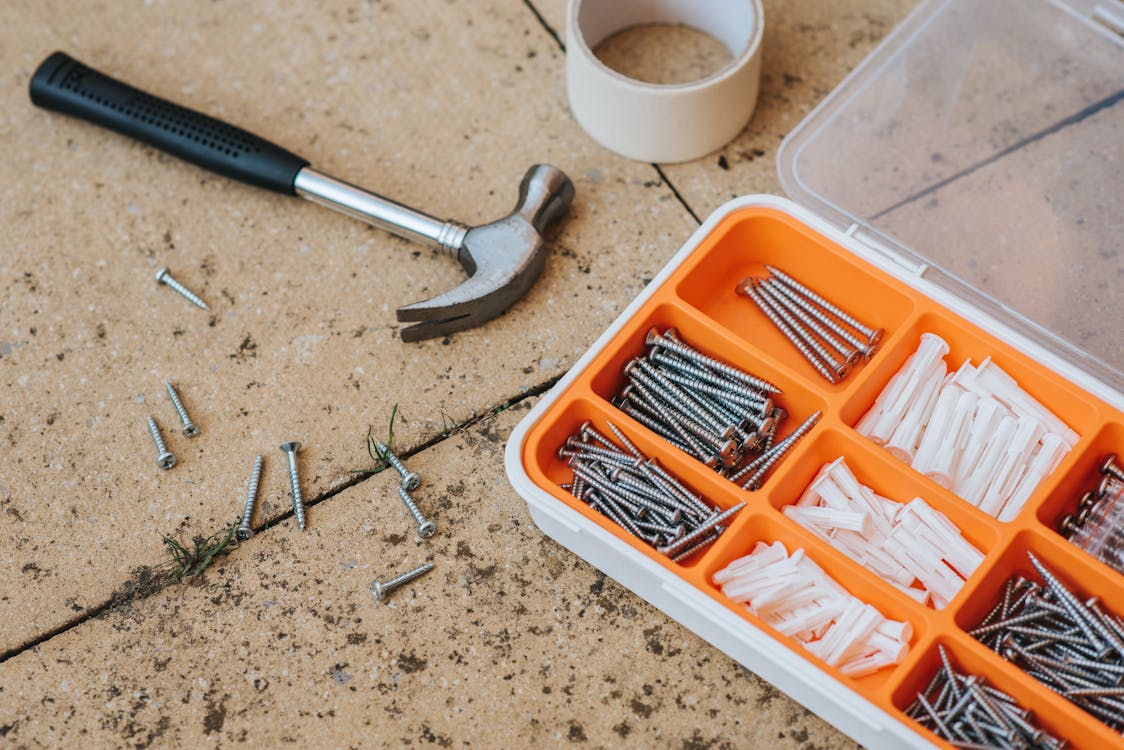 Top 5 Advantages of Shopify for Tools & Hardware Brands
1. Efficiency
Shopify has been a major recommendation for both startup and mid-to-large-sized businesses. It's a straightforward, adaptable interface for merchants at any level. With its low-cost investment upfront, the platform offers a series of customizable features that fit perfectly with the business. If you're already on Shopify, that's probably what attracted you to it. There's no need for deep technological know-how to succeed.
For manufacturing companies of industrial tools and equipment with a massive product catalog, Shopify is a feasible choice. The process of uploading SKU data onto an online store becomes less daunting. The offering in themes and app configurations put control in the merchant's hands over their brand's business processes. All edits to your product data are updated in real-time, making it efficient for your teams and satisfying customers with accurate information.
2. Expand Brand Exposure
Speaking of control over brand, that is one of the most valuable aspects of ecommerce that manufacturers would benefit from by going online. Without a third-party in the middle – a distributor or retailer, manufacturers can claim the full power of their authority. Content, copy, and brand messaging can be completely under their jurisdiction.
Opening a Shopify store, be it business-to-business to business-to-consumer, increases brand awareness for traditional industrial tools manufacturers. When it comes to hardware, tools, and equipment, it may seem like prospects are limited to long-term contracts, since many businesses are already established in their supplier partners.
However, selling online opens the doors to a wider audience. Manufacturers can scope out new personas that can utilize their industrial tools or products, or find ways to go D2C on Shopify. It presents an opportunity to craft the right messaging for the right people and make all tools, parts, components, and other products accessible to whoever is looking. Inventory can have wider visibility online, as self-service navigation is more preferred these days than huge catalogs.
3. Flexibility
The flexibility of Shopify has been able to draw plenty of new businesses to it. Manufacturers tend to have large inventories with a complex variety of SKUs, some of which may be highly specialized. For example, wrenches might be relatively common in the hardware market. But many prospects in the industry are looking for specific things like specialty plumbing wrenches of a certain length or a pipe wrench replacement part with a well-defined
Certain industrial tools or products are better off separated in some cases in separate Shopify storefronts. Having the flexibility to open other stores as needed and tailor the product types on it to a select sub-industry and target persona can improve customer experience. On the manufacturing end, it can ramp up sales because now products are more visible. It's a far cry from a crowded, complicated navigation system with rows of variant types for each product or component.
4. Find More Potential Customers
Looking for ways to broaden the customer base can be a significant investment – but it doesn't have to be. Manufacturers aiming to find new target buyers can start on Shopify will little upfront cost. Honing in on the consumer population requires much experimentation, especially for manufacturers used to doing business with other businesses. Even this is critical online since many companies today are headed by millennials who frequent the web to find products they need.
Opening a D2C also has its advantage for manufacturers. When it comes to tools and hardware, a major market can be found among home renovators, personal home repairs, and do-it-yourself enthusiasts (DIY tools are expected to be a promising market in 2021 and beyond). Whatever it may be, digital retail is the best place to find a younger population interested in tools and hardware. Consumers need a more tailored approach that speaks to them, that offers a unique experience compared to big brand tools.
Opening a Shopify store and being in charge of the design, unique selling proposition, and brand image drives success. Rather than relying on retail-partners, manufacturing brands can take the messaging into their own hands. The only way to make room for your company on the digital shelf space is to be authentic and creative in how you speak to your target audience(s).
5. Scale Swiftly
With many of the commerce experience already done and automated, it creates a scalable system for manufacturers to grow online. No matter how established you are elsewhere, the digital world is quickly expanding. After one store is successful, use the experience and iterations to implore store experience and product quality. Shopify comes built-in with tools to automate and, take care of customer service, marketing, all on a cloud-based interface.
While Shopify can be a winning platform for manufacturers of industrial tools, the platform doesn't eliminate all challenges. In many cases, the simplicity of Shopify can overshadow the sharp contrast between traditional business and digital retail.
The fact remains that customers today are more nuanced than before. More businesses who buy from industrial manufacturing companies might be headed by more Millenials.
What that means is that companies must match the new customers. Most executives look online first for potential manufacturers with whom to work. Without a consistent, interactive brand presence, be it a website or social platforms, they'll likely opt for competitors established on the internet.
5 Challenges Industrial Tools Manufacturing Face in eCommerce
Big brand competition: We all know about the major leagues in industrial tools, power tools, hand tools: Home Depot, Ace Hardware, marketplaces like Grainger, etc. On one hand, more online shoppers are preferring smaller, independent businesses. However, to perform well, it's critical to properly convey your unique selling proposition to differentiate yourself from established names.
Inaccurate data: Manufacturing companies tend to have many systems with strong interconnection. Data silos lead to major human error, and manual checking doesn't ensure completely accurate data. Keeping product pages up-to-date, especially when it comes to thousands of SKUs.
Going to market quicker: Another major issue manufacturing companies have to deal with is speed. Time to market is a major limit to a manufacturer's ability to navigate the online world. Companies might have numerous SKUs when it comes to industrial products, spanning across multiple categories. So adding more collections is no short-term project.
Slow to move online: While many companies were among the first few to adopt ecommerce, most of the manufacturing sector has been slow to move online – and for good reason. With distributors and retailers their liaison to the digital realm, they weren't pressed to make the switch. Most of their focus was on long-term retail partners and business partners. Now, with commerce advancing rapidly, conducting digital transformation can take a learning curve.
Dealing with many teams or systems: Managing product information requires a collaborative effort across various departments. When disconnected, data siloes become a major threat to quality, accurate product information.
The Solution: Take Control of Content Marketing
When manufacturers are now in charge of their website, rather than going through retail middlemen, that means creating and managing the marketing. Consistently publishing excellent content is necessary to drive traffic. After all, this comes along with eCommerce; there isn't the luxury of other digital channels that you could use to build the store's following. Manufacturers will usually rely on word-of-mouth marketing from previous contracts or customers.
On one hand, this is good news. It means the ball is in your court regarding brand messaging. On the other hand, it also means overseeing all your content, making a reliable content strategy, and spending more time creating enhanced content. Furthermore, all product information must be complete and comprehensive. If even your product data needs work, you're skipping a few steps by going straight to trying to improve content.
Unfortunately, Shopify is an ecommerce platform, not a content enrichment and management platform. As such, it's not built to manage enhanced product content. At least, it's not involved outside the scope of the basic requirements: product description, title, bullets, features, and product photography.
That might be enough for some companies. However, to get ahead of the game on Shopify as an industrial tools manufacturer requires an alliance between copy, assets, photography, video, enhanced content, and so on. All this is necessary to fully display the entire breadth and capacity of each product. The durability, performance, material, as well as custom attributes of your industrial tools, should portray the reliability of your brand. To grow your brand long-term, a lot of upfront investment is needed.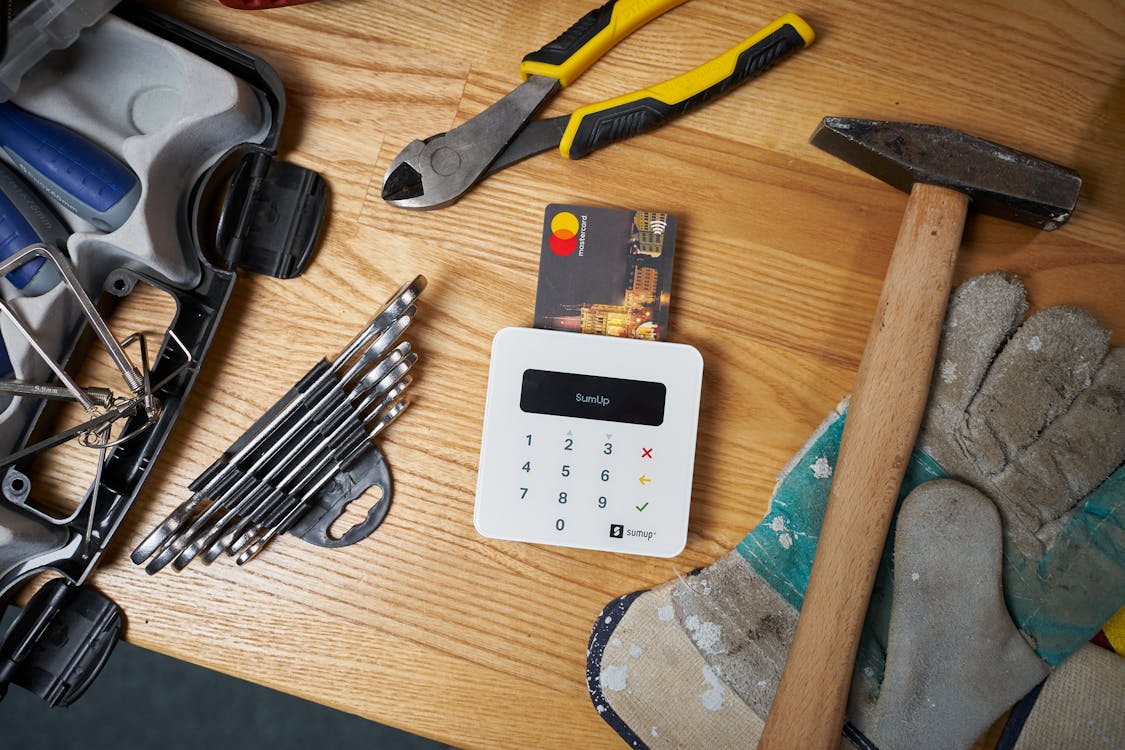 How to Leverage PIM for Shopify Revenue for Industrial Tools
By creating tight integration between PIM and Shopify, it's possible to create a robust system to drive your store to success. A PIM tool thrives on efficiency. Made to exclude the unpleasant tediousness that comes with setting up product pages for hundreds of products, PIM supports manufacturers in brandishing their online store.
Here's how.
1. Reduce Product Catalog Complexity
PIM software for Industrial companies drives simplicity when it comes to businesses with multitudes of products or variants. With catalogs filled with unending product data, uploading it onto an ecommerce platform like Shopify is no easy assignment. While bulk uploading is possible, what happens when updates are needed? All businesses need a centralized system of product information.
Gather and centralize scattered data
Gathering your data and uploading it onto PIM helps avoid that tedious process of doing so straight on any ecommerce platform. By determining all your sources of product data, depending on where you receive your parts and components from, as well as departmental sources, Excel spreadsheets, files, and other systems you may have, you can compile it all together for easy bulk uploading onto PIM.
Bulk uploading and updating
Much like a robust product catalog database, PIM organizes all your products and their attributes by category. Any and all assets and media files will also connect directly with their products. From there, updating and editing product information are much easier. For example, if all products under the screwdriver categories need updates to their material, the faceted search hones in on all the exact subtypes of screwdriver based on that old material, edit it, and the new information is pushed onto all product pages automatically.
Add more products simply on a single centralized database
Being able to handle all products on PIM vastly reduces time-to-market for manufacturers. Adding new products is a more organized, systematic process with PIM's workflow options. The environment encourages timely project management and collaboration.
Continue to publish catalogs
Furthermore, manufacturers need not throw out their old catalogs. Feed product information from PIM on InDesign to curate and publish catalogs, digital or print. This eliminates the potential for misinformation or out-of-date content. All parties creating and distributing the catalogs can rest assured that it only has the same information as is on the main online store. Overall, not only does PIM reduce product complexity when selling on Shopify, but it also improves processes of traditional or other selling channels.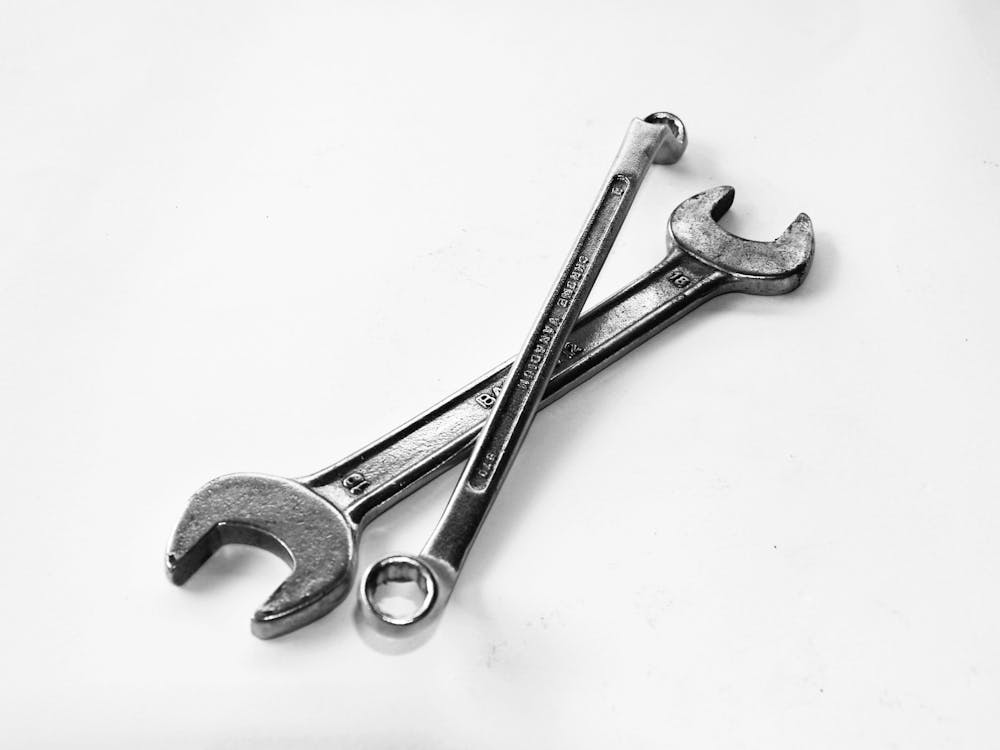 2. Compellingly Exhibit Product Technical Details
Data governance is one of the foundational principles of PIM. Essentially, it explains the processes in place on the PIM system that comply with standards set by the business about all product data. Manufacturers of industrial products, tools, and equipment know more than anyone just how important it is to maintain quality data.
Cleanse product data
Errors lead to problems that could damage longtime customers, especially in the B2B space. Companies of industrial products must offer a trustworthy voice to prospects looking to find a reliable supplier or to end users looking to find an authoritative brand online. Automatic data cleansing and standardizing on PIM eliminates this issue so that your Shopify store conveys to shoppers everything they need to know, without any mistakes and inconsistency.
Provide a Visual Showcase
Alongside the technical data and descriptions, your Shopify store needs a high-definition visual experience. On top of the required 4-7 pieces of product photography, depending on the complexity of your products. Many online tools websites feature a limited amount of images. While it may seem enough to get the general product details across, remember that the more visuals, the more engaging the page is.
With PIM, an abundance of digital assets can be stored. Include things like installation or instructional guides, diagrams, spec sheets, CAD drawings, and more. The option for 360-spin images is also available to properly show every angle. Show prospective customers your products just as well as an in-person meeting.
3. Streamlined Content Optimization
"Two-thirds of manufacturing marketers are "much more successful" or "somewhat more successful" with content marketing than they were a year ago, now spending an average of $285,000/year on content marketing, according to a content marketing industry report."

Source
When thinking about how to promote your Shopify store, recognize that the search engines are the lifeblood of the digital experience. Anyone looking for anything will start first on Google or Bing or any other search engine. So to get attention to your industrial tools or products Shopify store, it starts with your content. Enriching, optimizing, and ensuring its completeness is critical to receive more eyes on the product pages.
Content Enrichment
Product content is a result of building on the structural foundations of product information. It's a process of dressing up bare-bones product data into a customer-driven story that delights. Much more than just description, it's the copy, additional visuals, videos, graphics, and marketing materials that all paint the brand image.
Strategizing your content is highly dependent on who you are as a brand. That's why content is one of the ways that you distinguish yourself from other competitors. It's important to take care that everything you publish is unique and informative. Written content's tone style and type will differ depending on if the Shopify store is B2B, B2C, as well as the specific buyer persona. Tweaking content one way or another can deeply impact the reader's perception. This is how to make your Shopify store stand out.
Creating high-quality content for all products is a tremendous project that PIM alleviates by automating the uncreative, manual tasks. The PIM interface acts as a content management system on which marketing specialists, content creators, and copywriters can collaborate to create, organize, and send out content to Shopify and all other channels.
Content Completeness
Once you're done, you want to make sure all products have their product pages and fields filled out. Going through each one could take hours, if not days. Instead, PIM reveals the completeness score next to every single product, alerting you as to what percentage of completion it's at. It's not only to the standard requirements needed for any online platform or just Shopify, you can edit the settings to add your own standards.
For example, if you want to make sure every product has a minimum of 5 photos, you can set that up. This helps focus efforts where they are needed the most. Rather than waste your time looking for the products that are missing content, you can immediately pinpoint those that need work.
Content Grading
On top of completeness, it's vital to make sure that your content is top-notch. The quality is just as important, if not more so than checking all the boxes of requirements. An automated system that can assess and report your content according to standards is key to optimization.
As a platform dedicated to ensuring product content quality, PIM's grading feature appraises all fields and provides a letter-grade. It's essential to avoid having similar content to any retail partners you may have. Furthermore, grading helps see what works and what needs to be improved, based on grading feedback alongside metrics.
4. Build Shopify Collections Through PIM
Collections on Shopify categorize products based on taxonomy structure. By rounding up all products and putting them into their groups based on seasonal themes, product type, or industrial usage. You can set up collections and automate them so that all new products immediately go to their designated collections. On the Shopify store, collections show up cleanly on a navigation system.
However, you cannot manually remove products from a collection unless you edit product details.
Poor site architecture leads to lost revenue. According to a 2015 B2B Web Usability Report by Komarketing, 37% of web users pointed to sub-optimal site navigation as a reason for bouncing off. The product taxonomy structure is critical to finding the right items. It brings all products out into the light, driving more traffic and allowing customers to easily navigate your store.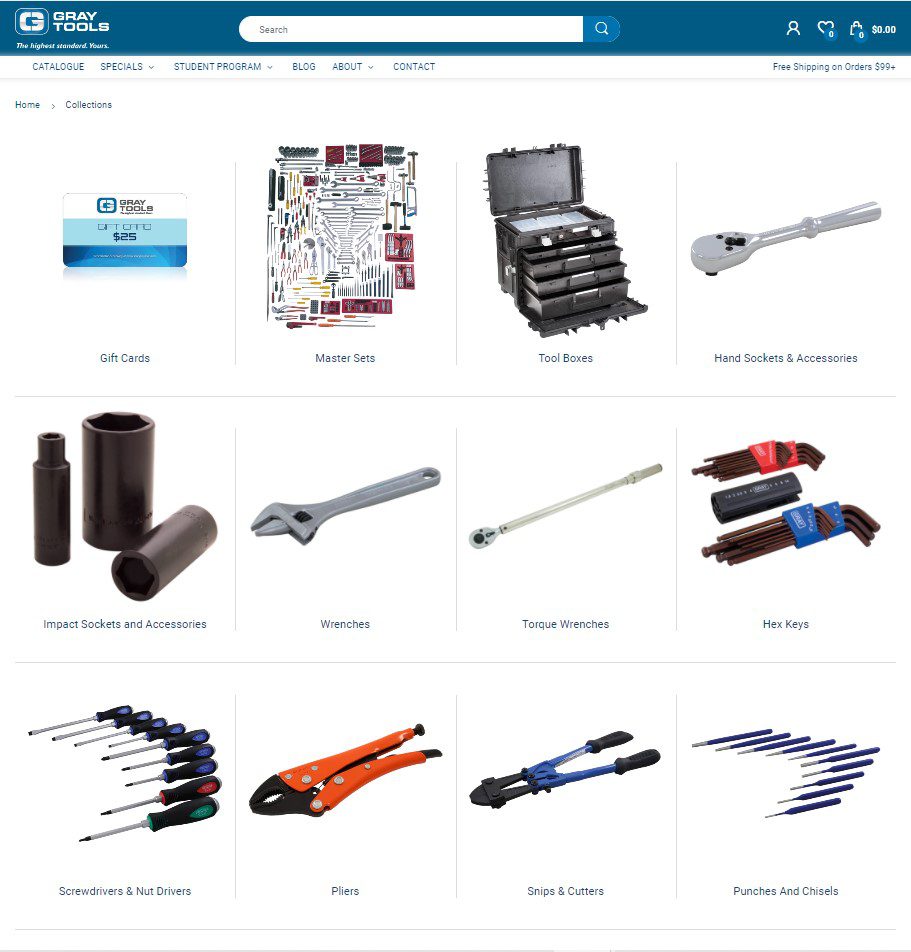 Product Taxonomy on PIM
While this can be done on Shopify, a better choice would be to create your taxonomy structure on PIM. With all products centralized on PIM, the attributes and tags create a product family that automatically are organized into categories. PIM facilitates easy categorization of products from a set of master product information, with tags that can narrow down the product group by keyword.
For example, a major collection would be hardware and fasteners, under which categories like nuts, bolts, and nails might be. If a customer was looking for a specific nail, they would find a collection of everything from box nails to roofing nails.
Tags use keywords of product attributes to narrow down collections. PIM connects attributes to products immediately at the outset, automating the organization of it. This helps filter products by group.
Rather than updating one product at a time, attributes are efficiently already connected to the product at implementation. One update makes the change across all sales channels.
5. Set-up Metafields
Metafields are additional items of information you may want to add to your product pages. They are bits of code that create and save new, custom attributes. Essentially, it's perfect for industrial tools manufacturers with product data that is relatively specific.
On Shopify, using metafields may require some developer knowledge with their Liquid template language. Otherwise, many apps make metafields easier when integrated with Shopify.
You don't want to store valuable metadata information on the Shopify interface while having to either install the app and manually add metafields or learn Liquid. Manually inputting all the custom data will take forever. It's better to bulk update straight from PIM, where all your data is already stored, validated, etc. Send to Shopify from PIM via API and will create or update products, and from there adding a large number of attributes is easier.
6. Sell More
With PIM, industrial products companies can easily widen their revenue prospects.
Upselling and cross-selling
With ways to upsell and cross-sell, it's easier to cover more ground on the online Shopify store and via sales and customer service. PIM's attribute and tagging system make it easy for users to locate similar or related items. So sales reps have that information at their fingertips when speaking to prospects.
Customer service teams can utilize the PIM CS hub to do the same thing – while looking up information during a customer question or request, they can throw in a little recommendation. This is largely helpful for companies with tools that can come in a kit or with parts/components that go together. When it comes to a larger industrial product, it makes sense to cross-sell extra replacement parts or repair tools.
Custom product sheets
Alongside providing prospects or customers information right away, via phone, chat, or email, bigger prospects (i.e. a business) with a longer decision-making process can receive product sheets. PIM facilitates the process of making all types of sheets – sell sheets, spec sheets, etc. Sheets can be customizable, tailored with the specific perfect products that a particular prospect is interested in. Making sheets only takes a few minutes minimum, and can deliver highly personalized experiences that quicken the process.
You can leverage PIM by being able to experiment with new channels without lessening your grip or decreasing attention from other channels (i.e. retail). PIM simplifies this so that expanding and managing multiple channels is an easier operation.
Final Words
Shopify is full of opportunities for all businesses, particularly for the industrial tools manufacturing or supplier sector to discover new channels. A digital brand today is critical for increasing brand awareness and garnering sales. With Shopify, opening an online store, or even a multi-store operation, is accessible to be taken advantage of.
That being said, a plethora of challenges exist when managing product data and content online. Both established and new online brands struggle with mismanagement, data silos, inaccurate or missing information – which can undo the upfront investment. As such, a system like PIM solves and continues to prevent these obstacles. By centralizing product information, consolidating departments, and managing distribution channels, PIM cuts out operational costs.
If you want to maximize your revenue on Shopify as an industrial tools company, Catsy can help. Our robust PIM is built to cater to the Shopify infrastructure. We work closely with brands to customize PIM to their needs, especially when it comes to complex hardware and tools. To learn more, sign up for a live demo today.