How Important Is Product Content to Your eCommerce Business? Shocking Stats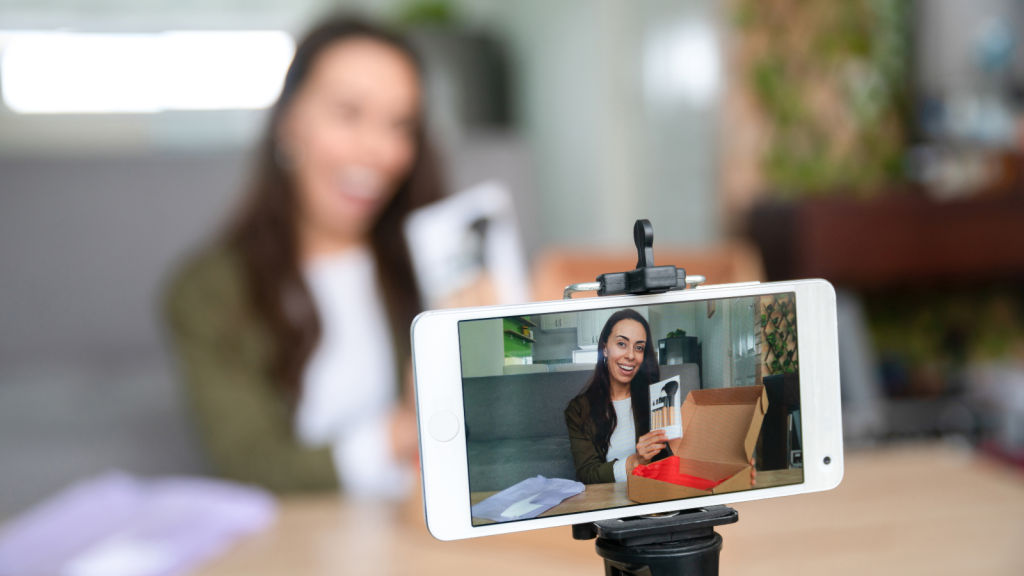 The importance of quality product content, which plays a crucial role in the success of eCommerce business, is highly underestimated.
Consumers are looking for accurate, reliable, robust descriptions with lots of product information.
Product pages are only complete if they include the information customers need to make buying decisions. A lack of content indirectly tells customers their demands are unrealistic. This is a bad impression to give to your customers, especially first-time buyers.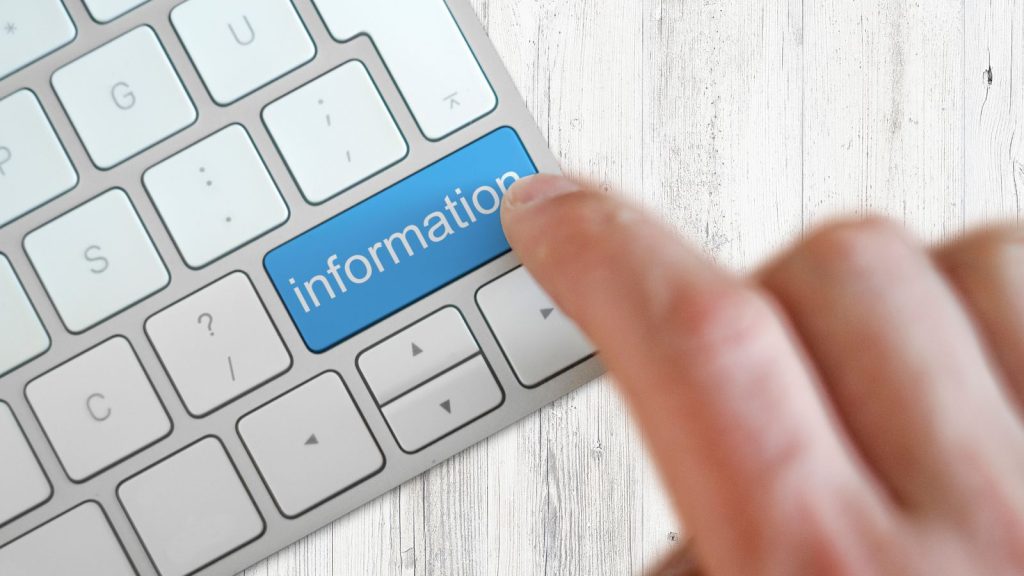 According to statistics, consumers research Internet product content to get information on companies, products, and services.
This is true even more so than with traditional and conventional advertising media. Proactive companies move with trends to deliver top-notch, compelling product content that draws customers to their eCommerce stores.
Your content can't be dry and bland.
It is a reflection of who you are as a brand and what you represent. Anyone can write content, but not everyone can write compelling content, armed with the power to command the attention of anyone coming in contact with it.
Your content must be simple and easy to understand.
This should give you an idea of how important product content really is and why you should not compromise on delivering this content to all your digital sales channels.
(To read more about the importance of delivering clean product data across your sales channels, please take a look at the blog below.)
The Importance of Identifying Buyer Personas
Product content for the wrong group of potential customers is as useful as no content at all. A common mistake companies make is incorrectly identifying their target market or not having complete information about them.
Brands have to learn how to speak to their target markets in their own language. For example, it isn't enough to sell cosmetics. Selling them in a way that communicates how specific products solve target market problems is key.
How will you know how to solve their problems if you don't know them well enough to speak their language?
You need to identify your buyer personas' interests, understand their demographics, and know which products, services, and media they use.
Know how and where your buyer personas search for product content.
The beauty of websites like Facebook, Instagram, and Twitter is they give you access to information about customers. They also provide you with insights into their daily lives. A brand can use this information to its advantage to personalize customer experience.
If this is too complex, keep the keywords your target market will want to see in mind when creating content. You will be able to write more personalized copy that will get the positive results you want: driving sales revenue.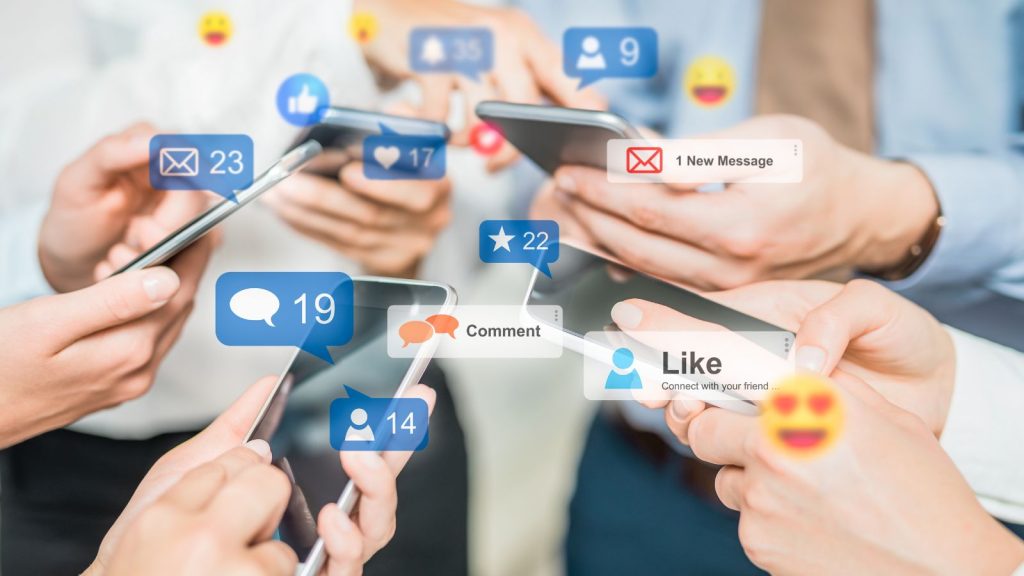 The Importance of Social Media
Facebook
There are over ten million Facebook apps with 23% of Facebook users checking their account at least five times a day.
Linkedin
Meanwhile, LinkedIn has over three million company pages with over one billion endorsements.
Twitter
According to Search Engine Journal, by 2013, more than fifty-eight million tweets were being sent per day, equal to 9,100 a second, with about 222 million watching other people's tweets. One can only imagine the numbers today.
A dynamic change in the web has taken place, with increasing digital technologies and customers evolving with it. Social media platforms like Facebook, Twitter, LinkedIn, Pinterest and a host of many other have changed communication from what it used to be.
Proactive companies are moving with the trend and don't seem to be slowing down.
The outstanding fact is that all these platforms and networks are free to join and quite popular, which brings a wealth of opportunities for brands.  The hype about these platforms is growing and businesses need to shine brightly with their product content in order to create buzz about their products and services.
When a brand has accurately studied their target market buyer personas and understand their needs and wants, it's easy to make custom content for specific groups.
What's more important is making that content stand out from the competition's also becomes easier.
Custom Content … was typically the creation of content meant to build an affinity with your existing audience. This content would reinforce the brand, communicate the value of the product and create new opportunities. Custom Content is the creation of  "branded content" for a customer. And, for the most part, custom content is created for the client to communicate with their own existing customers.

Andrew Boars (source)
The Importance of Product Description
When we talk about product content, we can't ignore the importance of describing product attributes.
This is the information customers will make the most use of, with regard to your product. Simply put, your product description can either increase your online sales or cause you to lose them.
There is power in enticing and well-crafted product descriptions, the kind that are unique and ultimately sell products.
Your eCommerce store removes the possibility of physically touching and feeling your products. Hence, customers will have to rely on your product description to be able to do that in their mind's eye.
Did you know that Google lowers your website's ranking the more you post duplicate content.
This is why original, fresh product content is the key to increasing your ratings and rankings. Low rankings translate to low visibility as customers will not be able to see or have access to your product information and make a purchase from you.
An interesting product catalog, with unique product descriptions, high quality visuals, and an easily navigated interface enhances your customers' browsing experience.
Don't fall into the trap of just listing product features. Make sure you also attach the benefits of such features and how each fits perfectly as a solution to a problem improving the lives of your buyer personas.
Never underestimate the power visuals can add to your product descriptions.
The addition of visual digital assets like high-quality images, video presentations, and CAD drawings will go further than ordinary text will in boosting sales revenue.
The idea isn't to write lengthy descriptions, but to adapt the mantra: "less is more." Reduce lengthy descriptions that can be easily summarized and use pointers to emphasize your products' unique selling points.
There is no product that an engaging description can't be crafted for, even the seemingly "boring" ones.
You can hire professional copywriters who can write interesting descriptions for your brand's content marketing content. Ensure proper proof-reading and editing of your product description copy to make it professional and impressive to your customers.
When your product descriptions can effectively take the place of sales assistants, you can say you have done your part as a brand. What oral presentation is to the offline store, written words are for the online store. Use this to your advantage and make it count!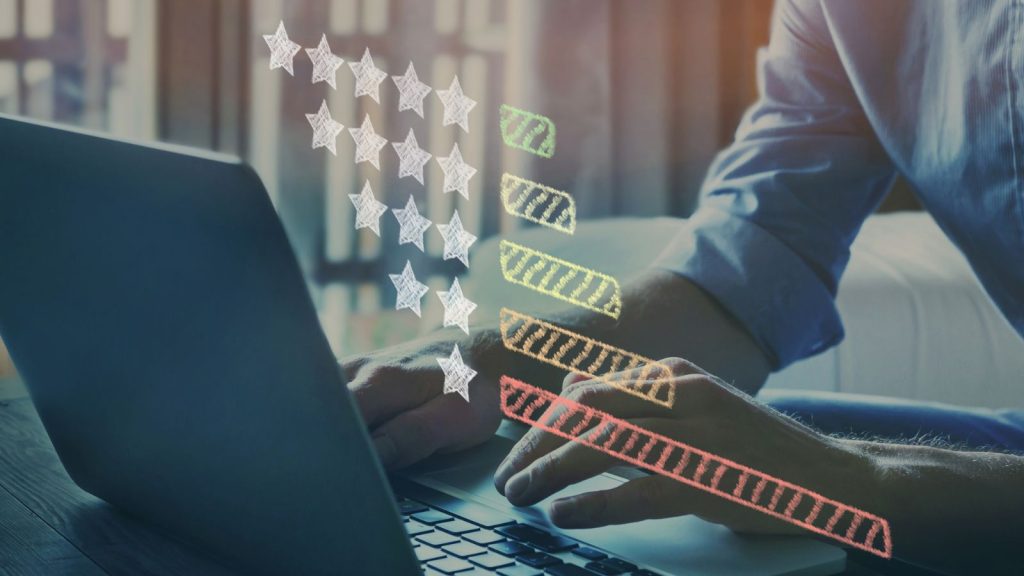 Shocking Stats on Online Reviews
Studies show that more than 88% of online shoppers consult reviews before making a purchase decision with 40% forming an opinion about a product after reading between 1 and 3 reviews.
Online reviews are important as they afford customers the opportunity to share their experiences with products. Of course, we all know that customers are quick to broadcast their experiences to the web. This is especially true if they're dissatisfied.
A survey conducted by Dimensional Research revealed 90% of its 1,046 respondents claimed positive reviews influenced their buying decisions.
86% stated the opposite, that negative reviews influenced them.
This doesn't diminish the importance of negative reviews as they're a golden opportunity for companies to improve operations and turn angry consumers into loyal customers.
A single review can be shared across social media, further increasing the visibility of your brand and generating sales leads.
Online reviews generated because of your product content and positive customer experiences are great ways to develop your online presence. Potential customers will want to know your business provides positive experiences before they buy.
Online reviews provide them with that knowledge.
Hence, businesses should encourage reviews and recommendations from their customers. Because this can have a major impact on the visibility and overall growth of your business.
This is why you need to deliver compelling content infused with your brand promise. If you do, customers are more likely to leave positive reviews.
Product Content Consistency and Search Engine Optimization (SEO)
The 3 Cs of customer satisfaction are consistency, consistency, and consistency.

McKinsey & Company (source)
The fact that product content is important is no longer a topic for debate. However, are we ready to invest adequate time and effort into it? Unless a company is willing to invest in its content, it can't reap the ROI sure to come.
The best way is consistency in creating the right content and promoting it to the right target market.
You can't undertake any marketing activity on the web without compelling and attention-worthy product content. A study conducted by eMarketer revealed about 60% of marketers create at least one piece of content every day.
You may wonder why you need to invest time in your product content when traditional media provides similar results. But a DemandMetric study revealed content marketing actually costs 62% less than traditional marketing.
It also generated three times as many leads.
While the importance of advertising in traditional media is valid, your product content has a higher possibility of turning your customers into brand loyalists.
Through SEO, your rankings on search result pages, like Google, will be high. Consistency in creation of great product content will help you maintain that ranking.
The major focus of SEO is increasing the relevance and authority, or quality and popularity, of your website.
For your site to be optimized, it must use title tags displaying short previews of specific pages. It also has to use metadata descriptions of pages to be seen on search pages, headlines, and body copy. Using keywords in the your content is also critical.
Oftentimes, marketers understand product content and SEO as separate.
These actually blend together, and a symbiotic relationship exists between the two. While SEO can bring in the demands, your product content should fulfill those demands and keep customers coming for more.
Your product content boosts your SEO and your SEO is all about your content.
Content is indeed king as SEO can't thrive without it. In other words, your SEO dreams can only become reality if you deliver top-notch product content worthy of earning repeat customers.
Your customers must be willing to spread the word for you.
For you to succeed in eCommerce, there must be a perfect blend between the two. They must also both complement each other. There's really no shortcut to doing this.
No matter the angle you look at it from, everything still boils down to your product content.
How Product Content Influences Consumer Product Purchases
Competition is increasingly fierce these days and getting customers to notice you is as hard to achieve as ever. The best way to achieve this is with engaging content, especially in the digital world of today's modern sales channels.
A good site lacking in great product content is one that doesn't reinforce the connection between their customers and the brand.
This is because the existence of good content draws customers in long enough to continue reading, discovering, and clicking. They should long for the brand experience you give them.
Larger companies today aren't capitalizing on their content because they know the benefits they're sure to derive.
With strong content, small startups have the opportunity to compete on a global scale with established brands on the web. They scale the hurdles they may have encountered in the era before digitalization.
There is no limit to the reach of content.
Large companies, knowing there is an increase from all angles, are placing their bets on content marketing more than ever before. Content has the power to implant a product in the minds of potential customers, thus generating leads for the company.
Consistently good content will generate interest in your site, driving traffic and revenue.
The production of informative, accurate, and valuable industry content will communicate your authority to your customers, building trust. By constantly feeding your customers with engaging content, they have a reason to invest in your brand. Of course, this investment is their time, effort, or money.
All of these investments drive customers to become loyal for life.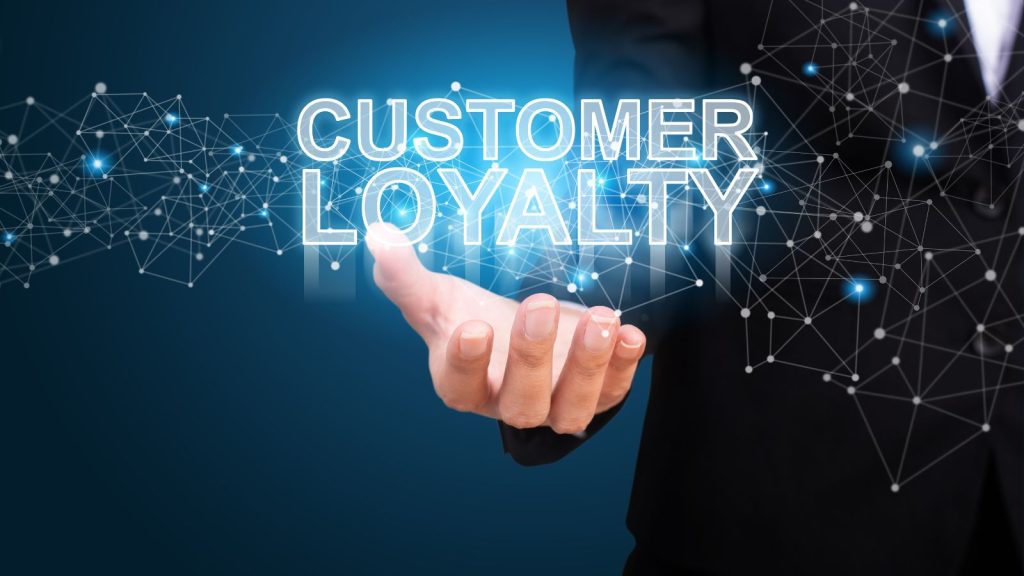 Customer Loyalty is the End Goal
Please note, the fact a brand has attracted buyers to their site doesn't necessarily guarantee they'll remain customers for life. You may argue that getting customers can be a difficult task compared to keeping them, but this isn't true in the competitive digital space.
These times call for more personalized offerings to solve customer needs.
This is especially true for brands that want to achieve deeper customer engagement. With your content, you communicate your expertise in a particular field and build customer trust in your customers.
This trust will eventually translate into loyalty.
Customer loyalty is reflected in customer willingness to make repeat purchases from your brand. Customer loyalty should be seen as a top strategic priority in companies, with emphasis on creating digital experiences that will be unique.
When brands can surpass customers' expectations and delight them, they will be turned into your biggest advocates. Brands that have customer loyalty as their end goal are well on their way to the top and will have a greater competitive advantage.
Studies show getting a new customer is six to seven times costlier than keeping an old one.
So the goal should be turning existing customers into loyal ones, while still scouting new prospects.
Loyal customers are worth up to ten times as much as their first purchase.

White House Office of Consumer Affairs (source)
Deliver great content that offers a superb brand experience that makes you stand out from the crowd.
(To read more about how to choose the product information management solution to make sure your product content is always accurate and up-to-date, please take a look at the blog below.)
An Engaged Shopper Is a Happy Customer
Your content should help you establish an emotional connection with your customers. The solution using your product provides is the essence of your brand offer.
Few brands understand the real power of their product descriptions.
This is why you find descriptions of one sentence or nothing at all. How do you convince your customers you're the best solution to their problems? Words used and information conveyed matter most.
For your descriptions to be persuasive, they should be unique and specifically tailored to your target market.
They should also communicate key product selling points and necessary information. And they should do this in an easy-to-read format the customer understands. If customers do a quick scan, they should understand everything perfectly.
The truth is product content isn't just about writing compelling descriptions.
You have to give your customers all the information they need to make informed decisions. These decisions should also add value to their lives. This will help you build a brand that will stand the test of time.
Grading content as you create and post it will help you identify which needs improvement and which you should delete.
Finding customers isn't the problem. You'll see they're everywhere, once you've defined your target market. The challenge is to create tailored content compelling enough to make them want to know more about your product offerings. Do this by taking care of the key elements that make up engaging content.
Finish by wrapping everything in the bow of consistency.
Finally, you have no excuses as a brand not to provide a tailored and personalized content experience. It must also be captivating enough to interest your customers. After all, as they say, an engaged shopper is a happy customer!
Now that you know how important product content is in eCommerce, click here to see what Catsy can do for you
Product information management (PIM) is a catalog software tool built to speed products to market.
Digital asset management (DAM) is a software used to organize and enrich digital assets.