Are you operating an online B2B store on the Shopify platform? New businesses have been flocking to Shopify like bees to pollen, and understandably so. The more important question is: Are you keeping up with the modern B2B buyer experience?
With a range of offers, from standard platforms for smaller merchants to Shopify Plus for larger enterprises, Shopify has been the go-to for a diversity of business types. Whether you're a manufacturer or supplier, a vendor or wholesaler, or distributor, an ecommerce platform's flexibility is immensely helpful for driving sales.
No matter how robust a platform like Shopify may be, massive results rely on implementation. Regardless of industry, be it furniture, industrial tools, parts and automotive, or other critical equipment, the B2B buyer is much different today than it was a couple of decades ago.
This isn't news. With everyone online, it makes sense that the modern B2B audience is just like regular consumers. More than half of B2B buyers order online. Ultimately, this transition in behavior is what propelled legacy and brick-and-mortar businesses online (alongside unavoidable black swan – the pandemic).
Shopify offers a lot to create a holistic experience through a variety of quality, customizable themes, globalization options, opting for multiple storefronts from wholesale-focused to direct-to-consumer. It allows for automation when it comes to inventory and stock levels, new product introductions, and so on.
However, simply opening and running a Shopify storefront isn't enough. On one hand, the internet makes it easier and quicker to access more prospects. What that also means is you need to put in more effort to turn those leads into marketing qualified leads, and even more to convert them into sales-qualified leads.
It's time to focus on a quality, B2B buyer experience.
Targeting B2B audiences requires a fusion of traditional and digital elements during the sales cycle. That means you're in for an equally complex, long-term process plus the added challenge of vying for the attention of the right, empowered prospective B2B buyer.
B2B companies need to keep an eye on their B2B lead's journeys. By building an excellent B2b buyer experience on their Shopify site, it's possible to augment a store's usability, navigation, content relevance, satisfaction, and give buyers everything they need to know before making a decision.
Here are 7 ways to vastly improve the online B2B buyer experience, especially with helpful tools like PIM that can further automate and streamline the process.
1. Ensure Content Completeness
Product content isn't a one-time thing. When businesses have multiple storefronts or platforms to manage, consistently creating content can become a last-minute thought. Missing even the basics might be a usual occurrence, usually due to mismanagement or improper systems. As a result, content is poor and incomplete – not enough for shoppers to make an educated purchase.
Why is complete content important?
If there's anything to be said about poor content, it's that it leads to returns, fewer repeat purchases, less customer trust and confidence in your brand.
Incomplete content is even direr in B2B business. Without an abundant amount of information that educates and increases buyer confidence, it's likely the B2B buyers will turn elsewhere. The B2B sphere has little wiggle room to depend on impulse buys or emotion-based marketing. So while SEO-driven copy and the bare minimum product detail may attract an audience, incomplete content will turn them away.
As user-friendly as Shopify is for both merchants and customers alike, ensuring that only the most complete content is published is largely the merchants' responsibility. When it comes to B2B businesses with far too many operational processes to keep track of, publishing the basic content requirements may be a success.
But for an excellent B2B buyer experience on Shopify, it's important to go above and beyond.
How to improve content completeness?
Ensuring your content is complete can seem like an extra obligation. It might mean going through every single product page to check the presence of all product information, digital assets, and information PDF spec sheets or extra marketing material. When it comes to thousands of SKUs commonly seen with B2B companies, it's not feasible to efficiently manage every product's page. But avoiding it altogether leads to incomplete information that doesn't suffice for the critical B2B buyer.
To lighten the workload, what if there was an automated system that could detect the extent of completeness for each product page content?
A PIM system that includes a completeness scoring feature does exactly that. Firstly, PIM makes sure your product page format is perfectly standardized, instantly and automatically. On top of that, completeness scoring shows a percentage bar next to every product page. If something is missing, the score will clearly show a lower percentage. Thus, it allows you to avoid wasting time double-checking every single product and only focus on what actually needs work.
Completeness scoring shows the extent to which each content type is filled in, from attribute fields to digital assets. How robust your content is can largely depend on your industry. Of course, the more content – high-quality visuals, in-use photography, thumbnails, descriptions, features, specs, warranty information, or comparison charts – the more robust your pages are for your B2B buyer experience.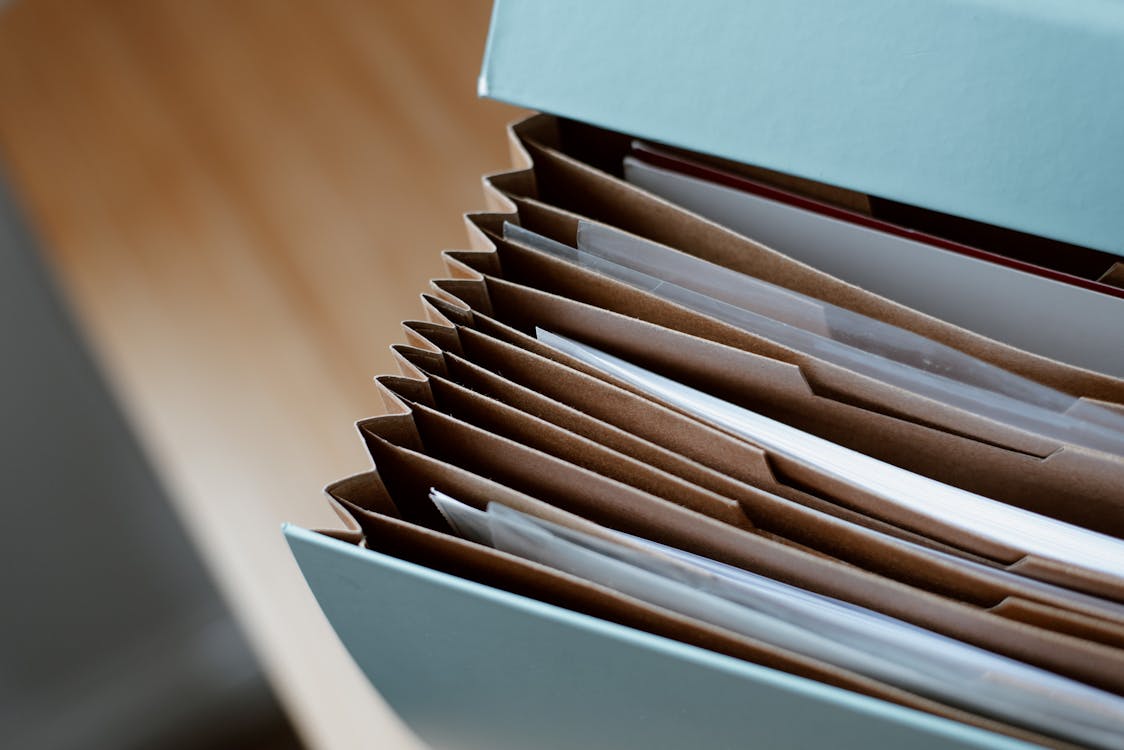 2. Product Taxonomy for Quality User Experience
Product taxonomy is a system of classifying products behind-the-scenes, creating an easily navigable store for customers. It's an organizational method based on relationships between products, using attributes and tags.
The importance of taxonomy is two-fold. The B2B customer can find exactly what they need in a snap, and the business has operational efficiency. What occurs in the back-end will clearly show up on the front-end.
Types of Product Taxonomy
There are two ways of setting up product taxonomy: Hierarchical or faceted.
Hierarchical taxonomy is the more common structure. It organizes products based on the top-down relationships of products – also known on some platforms as the parent-child relationship. The best way to describe hierarchical taxonomy is by categorizing products with one aspect or dimension of classification. One broad category collapses into subcategories.
For example, a computer product line might divide into multiple subcategories of computer series or models, which can further divide into computers of varying specifications. Each organization can go about it a different way depending on the industry.
Faceted categorization is a more complex way of arranging product taxonomy. At the same time, it's most suitable for inventories with a lot of products, which would be more difficult to organize based on hierarchical organization.
How do you know which hierachy works best with your products? If the content that shows up on category pages is duplicated, hierarchical taxonomy might not work. In that case, faceted hierarchy is the go-to.
To use faceted taxonomy to its advantage, it's best to choose facets that are broad, subject-wise enough. At the same time, we have no relationship with each other. For example, a category might divide into subcategories of facets based on common attributes, like size, color, or other dimensions.
As a one-stop-shop for product data, PIM can be the first place to set up and maintain product taxonomy. After uploading all products and data, you set up the organizational system there, so all subsequent products you add naturally fall into place. Once accomplished, the taxonomy system copies onto another platform, including Shopify, for consistency on all stores.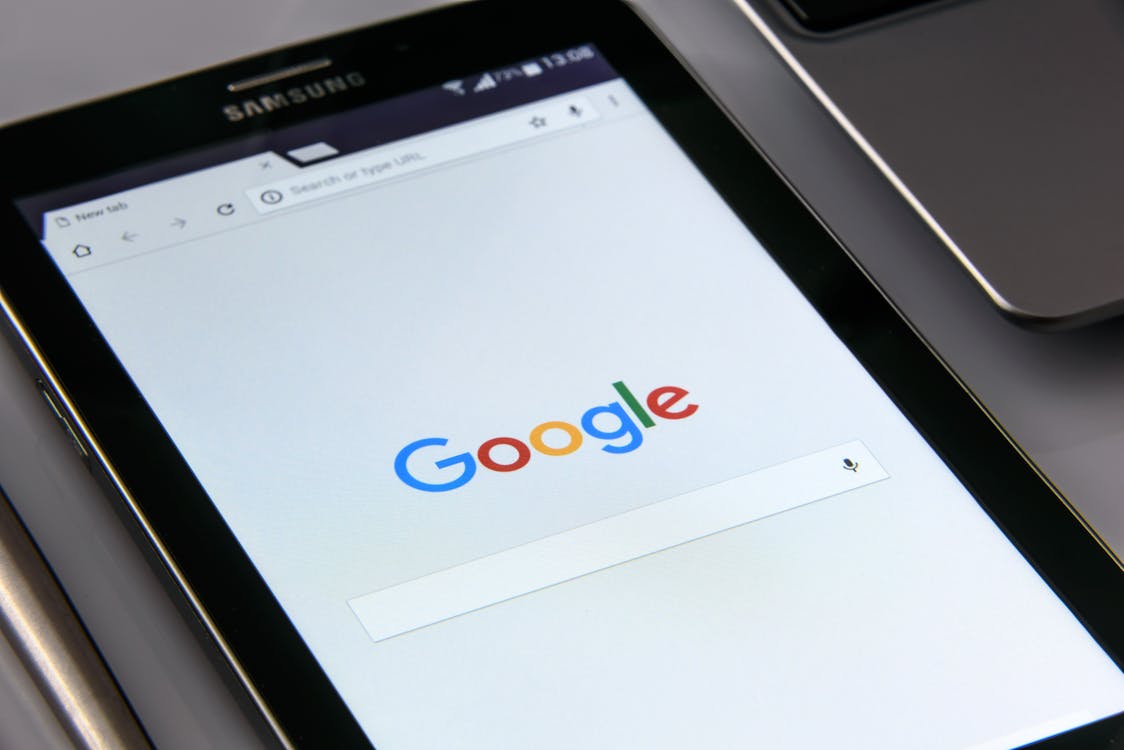 3. Faceted Search Streamlines Product Findability
Today, B2B customers don't just expect an intuitive user experience. They also expect a honed way of searching for and filtering through products for the exact specification they need.
When you have an organized product taxonomy structure, it arranges everything well both on the navigation system and the faceted search features.
Faceted search is when a shopper is searching through product categories but wants to limit the product selection to a few, specific attributes they are looking for. Usually found on the sidebar, the faceted search is well-known to any consumer, with a series of checkboxes next to identify, common characteristics like brand, color, length, width, size, and price range.
Faceted search doesn't denote that a taxonomy structure is a faceted hierarchy. Any business can set up a faceted search on their online Shopify store. In fact, Shopify offers great options for merchants to set this up. However, like everything else, there's a right way of doing it and a wrong way.
When done right, faceted navigation vastly improves the B2B buyer experience – both on online storefronts and custom-made catalogs. When done wrong, it can lead to duplicate content pages. How? It depends on how you decide your facets and filters will be.
Facets vs. Filters
Search filters will have two types of attributes: facets and filters.
Facets are lower-level sub-categories that are indexed, which means search web crawlers will pick up on pages in which users pick their desired features. Filters, however, are not indexed, because doing so would create a nightmare for SEO. This is because filters tend to be features that are too broad or overlap across categories. Thus multiple search results will have duplicate product listings on them. When unindexed, they are exempt from web crawler detection.
However, both together result in an easy, user experience when searching for products.
Lets B2B Prospects Find Products Faster
When the multi faceted search is well-maintained, it promotes better product findability. B2B businesses with a large inventory of thousands of products can lay out easy roadmaps for B2B buyers to quickly decide if what they want is available. The magic number is 15 seconds, if customers aren't satisfied with the product offerings, they'll leave immediately. Your job is to make sure you give all your products a chance.
With faceted search, it sets up an interface for speedy filtering, especially when it comes to complex products with highly specific attributes or multiple variants of different dimensions. A B2B buyer looking for industrial tools already has set specifications in mind, and being able to search for the exact height, width, usage, material, and so on, reduces their frustration and prevents wasted time.
The good thing is, a PIM system makes it easier to manage attributes and decide how to layout a faceted search. After product taxonomy is all set up, you have a bird's eye view of all commonly used tags and product attributes.
4. Optimize Shopify Collections for Exceptional Navigation
What are collections on Shopify? Collections are how Shopify refers to product categories. One collection is a group or umbrella of products that, once set up, will from there on automatically add new products to the designated category.
That being said, there are a few key differences. First of all, Shopify's collection structure offers no way to create your product hierarchy or taxonomy. As a result, subcollections don't exist. To set up subcollections requires a complex process of linking to subcollections …
Unfortunately, this limits how merchants choose to display their products. The default mode of collections is showing them as a list of all collections in the admin interface. With a catalog of thousands of products, it will require using Shopify apps to improve the experience.
Many challenges arise when uploading product information onto Shopify. Having a thousand-product catalog means that creating an optimal B2B buyer experience is more high-stakes. Yet uploading that catalog onto Shopify can be a rocky process, especially when you want to do so in bulk.
How Uploading Products Data onto Shopify Works
First, it requires merchants to retrieve all product data and associated information. Be it from suppliers, manufacturers, or departmental files, all the dates needs to be gathered. Then, depending on your systems, you may need to spend some time sifting through the product data and manually make sure it's up to standard.
Afterward, you'll need to upload that product data onto Shopify. The main method is via spreadsheets or product sheets, which you might have to make yourself if your manufacturers don't provide any. Creating CSV files is the common way of doing so. However, the work doesn't stop there. Once on Shopify, it's time to re-evaluate the standards of units, consistency, formatting, attribute names. Let's not forget product photography – which can be linked or uploaded separately.
From there, you can set up preferences for grouping projects – mapping how your collections appear to B2B buyer experience on your Shopify storefront.
Building Collections Starts with Product Data Management
Many of the bothersome, repetitive tasks of uploading product data can be avoided by utilizing PIM. Use the interface to hold your product information and all other materials to use at any time. Upload everything onto it once – which can take the same amount of effort – but automation continually standardizes all added products from thereon. As a result, it's simpler to syndicate or export that product information to Shopify.
Furthermore, establish one official product taxonomy on PIM and it translates to your Shopify collections – no need to do it again on the Shopify admin. A PIM is built to cater to Shopify's specific requirements. So no matter what your original product taxonomy is, it's possible to convert it to a proper Shopify taxonomy regardless of collections lacking hierarchy. Thus, you can escape the manual process.
5. Grade Content for a Compelling B2B Buyer Experience
Tailored, beautiful product content is at the focal point of a B2B buyer experience. Content is also the key to growth on Shopify and any other channels. However, to publish content that is goal-oriented and effective in reaching those goals requires more than just increasing its quantity. Likewise, on product pages, product content needs to have a strategy – it's not just reworking product attributes into sentences.
What makes quality, robust content?
Free of Flaws
Every single product page should be able to perfectly explain the product while keeping the reader engaged. It's a necessity to manage data quality from the very beginning. While lawlessness is ideal, automating processes to make data as clean and accurate as possible is the main component of high-quality content. Establishing a set of up-to-date product information helps all teams work better in delivering a satisfactory experience for the B2B buyer.
Consistent Standards
Along with data correctness, maintaining a consistent standard of data format is critical for establishing a reliable image. Using varying units and different spelling conventions for your product attributes doesn't come off as well. At the very least, potential customers might view inconsistency is a lack of attention-to-detail. In the worst case scenario, varying standards could lead to confusion, especially regarding specs and units of a product.
Riveting Digital Assets
No product page is complete with a diverse set of digital assets. It's so important to make sure you have the minimum required quantity of product photography for Shopify. On top of that, enriched forms of assets like 360-spin images, videos, PDFs, infographics and enhanced content are contributes to a high quality B2B buyer experience. When it comes to complex manufactured products or equipment, spec sheets and diagrams are necessary to appeal to others business' engineers. Tools like a DAM better facilitate the management and distribution of engaging product photos and visuals.
Personalized and tailored to the B2B buyer
Keywords are a necessary part of content. Optimizing product page keywords tailors content to the right potential B2B buyer looking for your specific product experience. Once your target buyer is identified, you can personalize your product pages and other content to their pain points. As such, this guides you thoruhgh a more creative approach to filling out all your product description fields. Features and benefits can now be hyper-focused on the target buyer by drawing on critical challenges and how your product solves them.
How Content Grading Enhances the B2B Buyer Experience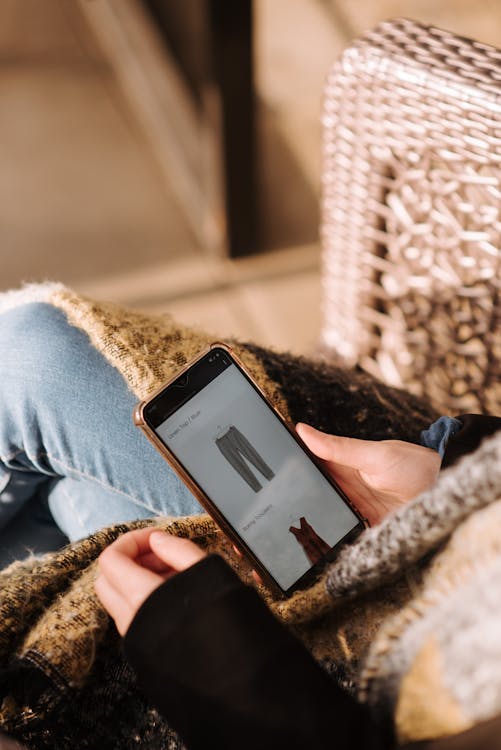 When you can manage all your product data from one place, it's simpler to create content that counts. However, how can you be sure that your content is performing its best? A PIM that can assess the quality of your product pages greatly helps businesses optimize their B2B buyer experience.
Content grading on PIM is critical if you want to ensure your product pages are good-to-go before publishing. Iterations are always necessary. But what if you could have high-quality content from the beginning? Seeing subjective grades for your content based on general standards across ecommerce platforms gives you leverage. Once you get reports of analytics and engagement KPIs, you can continually improve your standards, and thus automatically improve content.
The alternative to this is using analytics to inform better content, but manually editing each page individually. Wouldn't it be much simpler to set a system that automatically analyzes your content, and lets you know what pages to pay attention to? It's far more efficient, leading to quicker results. Any user on the PIM needs only see the grade and can improve it. Thus, it maintains consistency according to the set standards.
6. Curate Content Based on the B2B Buyer Journey
The advantage of being on the internet is the ability to track shoppers' journeys. B2B buyers are no exception. With more than 90% of B2B purchases done online, their decision-making process can be observed to inform content strategy. As mentioned, the B2B journey is similar to B2C. However, while generating B2B leads can seem more accessible online, it's critical to keep in mind where the prospect is in the process.
One thing that hasn't changed is that the B2B buyer is not just one buyer. It's a group of executives and relevant teams that share in the decision. At the same time, it's critical to remember that with the wealth of information online, you're not only competing with similar B2B businesses in your industry. You're also up against the B2B buyer's accumulated knowledge.
With high-stakes buying decisions, there is no such thing as impulse buys.
While it isn't a unique idea, the pandemic has revealed more and more the "human-ness" of B2B buyers, according to Forrester. Today, they expect the following:
Engagement
More interaction
Personalization
Digital interactions at various touchpoints
How do you strike this delicate balance of informed B2B audience desiring a compelling B2C experience?
Keys to an excellent B2B buyer experience on Shopify
It starts with not only knowing the target audience, but also the B2B buyer's journey, which can be broken up into four basic stages. Although different models may break the journey into further steps, this is a general roadmap.
Awareness
Exploration
Comparison & consideration
Decision-making
Awareness Stage
During this stage, the B2B buyer is just becoming aware of a problem in the organization. However, they may not be actively looking for a solution, or knowing if they need a solution. Subsequently, this stage is filled with much research. From search engines to following blogs, the business will be scoping out the field to identify their exact issues and become more aware of a need for a product.
To cater to the B2B buyer experience during their growing awareness, create content that is informative and valuable. Becoming a part of the buyer's large body of sources from where they learn more about the potential solutions is key. This means it's critical not to come off as salesy. Instead, product content through blog posts, videos, or white papers is best to address common problems in the industry.
Exploration Stage
When the B2B buyer knows what the problem is, they can then get acquainted with the available options. For example, a manufacturing business with operational issues regarding their machinery might not know exactly how to best update their equipment for upgrades long-term ROI. In this case, they might explore various replacements, equipment upgrade, or consider a new system altogether. More research is needed. Searching through SERPs, business directories, and inquiring professionals in the industry are common during this stage.
While building their body of knowledge, the B2B buyer might create a list of specifications that need. As they learn more, they may add or iterate their needed attributes.
Comparison & Consideration Stage
After getting a sense of the solutions available, the B2B buyer may not have a list of brands or products they are considering. To narrow down this list, they will flock to case studies, testimonials, social media. Overall, this stage requires an in-depth look at each brand's solution offering.
Despite that, the B2B buyer may not reach out for questions or demos just yet, not until they can hone in on what they truly require. In the meanwhile, the organization and B2B decision-makers may follow brands on social media, join their email list, and keep up with updates and industry content.
In this stage, it's so important to display continued expertise in your product. The more detailed and unique the content is the better. If too infrequent, generic, or surface-level, the prospective B2B buyer might not learn anything new or useful – which can impact their perception of your brand. Great pieces of content targeted at prospects at this stage include how-tos, product breakdowns, and other knowledge specific to your work dealings.
Decision-making Stage
Finally, during the final, short stage, the B2B buyer might be consolidating all they've learned with other decision-makers. The list of potential companies might be down to a few. During this state, they are likely to contact brands outright for more information. Remember though – this is after they've done a huge chunk of their research.
7. Provide an Empowering B2B Buyer Experience on Shopify
If there's anything we learn from the unique modern B2B buyer journey, it's that education trumps authority.
What does this mean? In B2B, showcasing authority in an industry is how you want to nurture customer loyalty and trust, at the beginning and over time. Providing expert advice, promoting your brand as a leader in the industry, and proving you know your products like the back of your hand are all essential components.
Uplift B2B Customers, not just your Business
It's a mistake to assume tapping into an authority and thought leadership is about the B2B brand. When done well, thought leadership can "enhance perceptions of an organization," according to 88% of B2B executives in a Gartner study. Yet perception does not translate to conversions. Subsequently, only 48% of respondents in the same study found thought leadership to impact purchasing decisions. And that's when done well.
If done wrong, showcasing authority can end up portraying a brand-focused message – not a customer-centric message. There's nothing less compelling about a marketing strategy than one that focuses on lifting the business. B2B buyers want to see the impact, benefits, advantages – what's in it for them?
The Importance of Education in the B2B Sphere
The goal of improving the B2B buyer experience isn't to convince prospects that your products are good or what they need. It's really to educate potential buyers at every stage. The fact is that B2B buyers are always searching for information. Almost 70% of their search is on search engines, while the rest comes from seeking advice or knowledge from others in their field. A huge chunk of the sales process, from the awareness of a problem to narrowing down possible solutions, is gathering and monitoring information – which can take 1-6 months, sometimes up to a year.
Most importantly, consider buyer confidence. According to Gartner, the B2B's confidence in their purchasing abilities is 2.6 times as likely to lead to repeat purchases with a supplier partner. In other words, focusing on educating current accounts – rather than just driving traffic – can lead to much more trust in your brand. Thus, sales from B2B customers grow easily because of this.
Does that sound familiar? Perhaps, being on a digital platform doesn't just have some traditional aspects of the B2B buyer experience. For decades, manufacturers and suppliers have prioritized long-time customer relationships over customer acquisition. Even online, despite the increased traffic that Shopify opens up doors for, and the wider audience, customer acquisition must still be prioritized in the B2B space. The best content you can provide is highly-specific, industry-based learning materials that cater to building your accounts' knowledge.
How do you create educational content for the B2B buyer experience on Shopify?
For one, your Shopify product content must not only offer features and benefits but also speak to the impact of the products on the reader.
Tailoring content for current B2B accounts, as well as buyers in all stages of the journey, establish long-lasting topics that continue to improve SEO. For example, guides and how-to blog posts are valuable for both current accounts and B2B prospects just starting to gain awareness.
On product pages, that can manifest as extra marketing collateral. For example, instructional guides, diagrams, product sheets, videos, and other enhanced content can provide a holistic product experience. Additional overall content like blog posts, webinars, whitepapers, case studies, testimonials, and so on can be tailored to the right level of knowledge.
Do this by considering any and all potential problems that your products can solve. Use that to guide a long-term content strategy. This helps reach your B2B audience, no matter how aware (or not) they are, because you are taking many use cases into account.
Creating content that speaks to the B2B's level of knowledge, educates them in a useful manner, and focuses on their specific challenges helps nurture leads naturally.
Final Words
Customer experience is everything – especially when it comes to high-stakes B2B sales.
B2B businesses in any industry can flourish on Shopify. The simple-to-use platform allows for anything from basic to advanced features for companies of varying sizes and requirements. However, without proper implementation of content, it's harder to control and improve the B2B buyer experience for Shopify.
With today's B2B buyer expecting a consumer-centric experience, it's critical to finetune content, its organization, how it is laid out on the storefront website, how findable products are, how each product listing and page speak to the buyer and the robustness of the product content itself. For a compelling, reliable B2B buyer experience, it's important to set up all content to be tailored and focus on educating and increasing buyer confidence.
All of these ingredients create a combination of intuitive user interface and added value to the B2B buyer's ongoing research. When done right, it culminates in a B2B buyer experience that propels your Shopify sales.
Here at Catsy, we talk a lot about how to excel in Shopify because we see its advantage for B2B companies. At the same time, it can come with complexity when dealing with tons of products. For that, the Catsy PIM can help clean things up and enhance content to drive conversions to your Shopify store(s). To learn more about what PIM offers, sign up for a live demo today.