5 Product Launch Challenges and How to Solve Them with PIM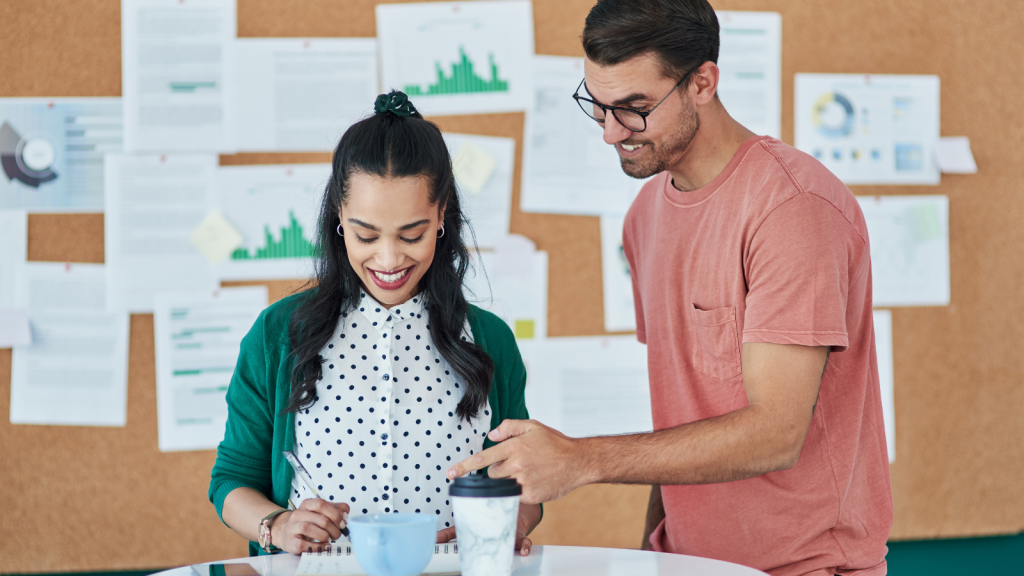 When businesses fail to prepare, they open the doors to challenges to an otherwise successful product launch. According to Harvard Business Journal, lack of preparation is the number one cause of issues during a product launch. When tens of thousands of new products hit the markets annually but only 5% might succeed, you know it's a widespread problem. To improve the course of a product launch, it's important to consider an innovative solution, like PIM software.
A product launch is nothing if not the conception of your products' eventual sales. Building a strong, useful product is half the work. However, how you publish a product's details for online platforms can make or break its success. Businesses must communicate their excellent product to potential customers. After all, they don't know the development and work that went into manufacturing it. 
To create product pages that fully encapsulate a product's beauty, preparing for the product launch on the product information side is crucial. Unfortunately, it's also where many businesses falter. Here are some hard-hitting challenges that come with product launches (and how you can solve them).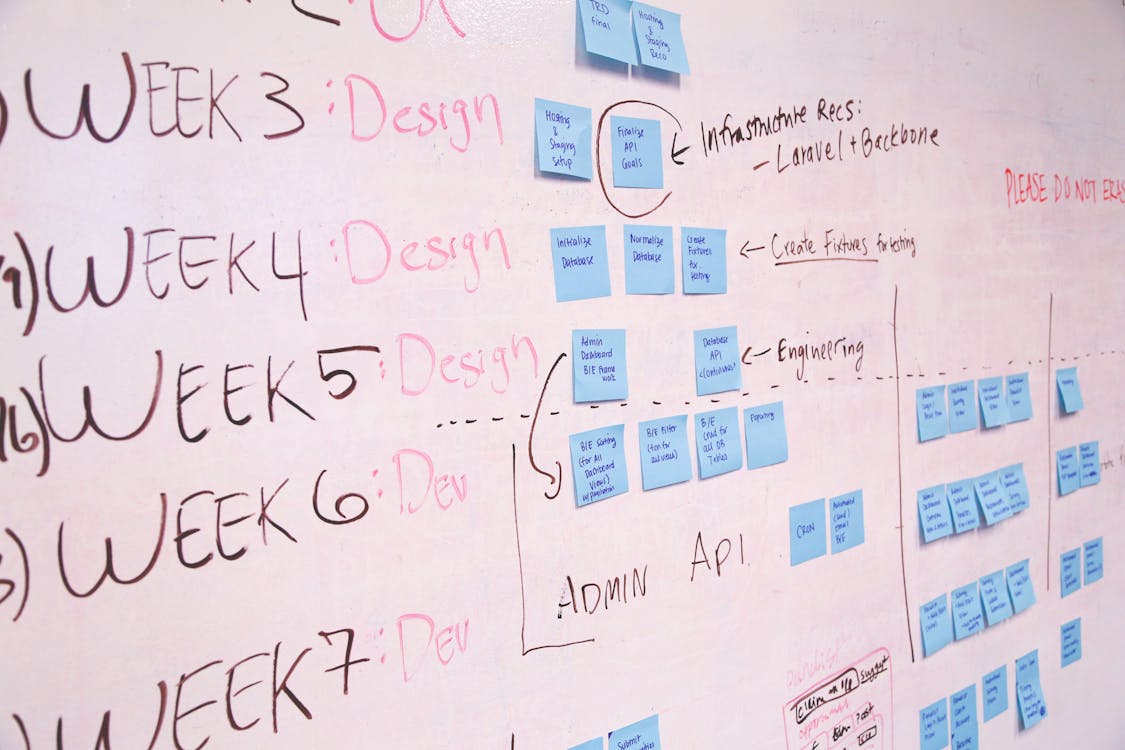 1. Long-term Planning 
As much as quality is the top priority, timing also impacts the success of product launches. More product launches than you'd think experience issues when it comes to staying on schedule. Nearly half (45%) of all product launches are moved back a month, if not more, according to a Gartner Survey. 
Why is this a problem? The data shows that many businesses are wasting a month for which they did not plan, instead of moving on to the next project. Every product launch requires a budget and certain resources. Planners factor the timeline into what resources and manpower they will need. Falling off course can lead to unexpected costs and losses. If anything else, it certainly results in misdirected efforts.
While surprises can occur, when delays are this common, it's not up to random chance anymore. 
That's why it's so critical that businesses plan their product launches carefully. Meeting internal goals, which about 20% of businesses fail to do, is a major predictor of later product success. If not that, it's a clear message about the state of operations. If your business is consistently missing the mark on goals and checkpoints during the product launch process, there is a systemic problem.
Product launch success all comes down to planning. 
We all know that failing to plan is planning to fail. But so much goes into the planning process that it's unclear what the benchmark is. What's a good plan? 
Considering taking care of the following factors:
Break project up
Scheduling 
Accountability
Prepare for the worst
Break the project up
A handy workflow tool on a PIM system is one way to visualize the tasks. A workflow, for example, gives an in-depth view of the roadmap of tasks needed to get to the final destination – the product launch. with PIM workflow, one seemingly huge project is broken into steps.
From getting product SKU data through to PIM, ensuring its accuracy and uploading digital assets, adding meta tags and other product details, and enriching data for product pages, there's a lot of work involved. That's before creating a broader marketing strategy to get the word out. With PIM, all product-content-related projects necessary for your product launch is visible.
Scheduling
To keep everyone on board, a product launch need exact deadlines for each step of the process. While you should have a calendar and organizational tools elsewhere, it's important to designate time-restricted tasks (related to product content) for your product launch on the PIM platform. It's easier to get things done when the work is in the same place as the workflow.
Accountability
Deadlines aren't so motivating for everyone. That's not to say it's any singular employee's fault that a product launch delays. Rather, a business must manage its collective productivity. That's why PIM is useful for keeping track of work when it comes to product launch. When everyone can clearly see the tasks that need to be accomplished as well as who is assigned to them, accountability is turned up. Other tasks are dependent on the task beforehand, making all employees motivated and focused.
Prepare for the worst
"To achieve great things, two things are needed; a plan, and not quite enough time."

― Leonard Bernstein
Sometimes pressure does wonder for productivity. Actually, a lot of the time. This principle becomes powerful if businesses harness it. By taking into consideration possible failures or common issues that have come up from past experiences, it's possible to get two steps ahead.
For example, when setting the date for the launch, give yourself a buffer period from the actual desired date. If you'd ideally like to launch in three months, create a plan that accounts for two months. That way, if any obstacles arise, you still have plenty of time. 
While PIM isn't a planning or organization tool, it does help consolidate processes to make it easier to oversee the product launch. The overhead view of all channels and team members, all tasks to be done and PIM data with which teams will create marketing collateral gives a sense of efficiency. The workflow, especially aids in cutting time to market, and the distribution and export tools make it easier to publish instantly.
The main domain of a PIM system is its product information management. But it is also a vehicle for content enrichment. With PIM, all the product page content needed for your product launch available to ready for design and marketing teams to prepare and enrich.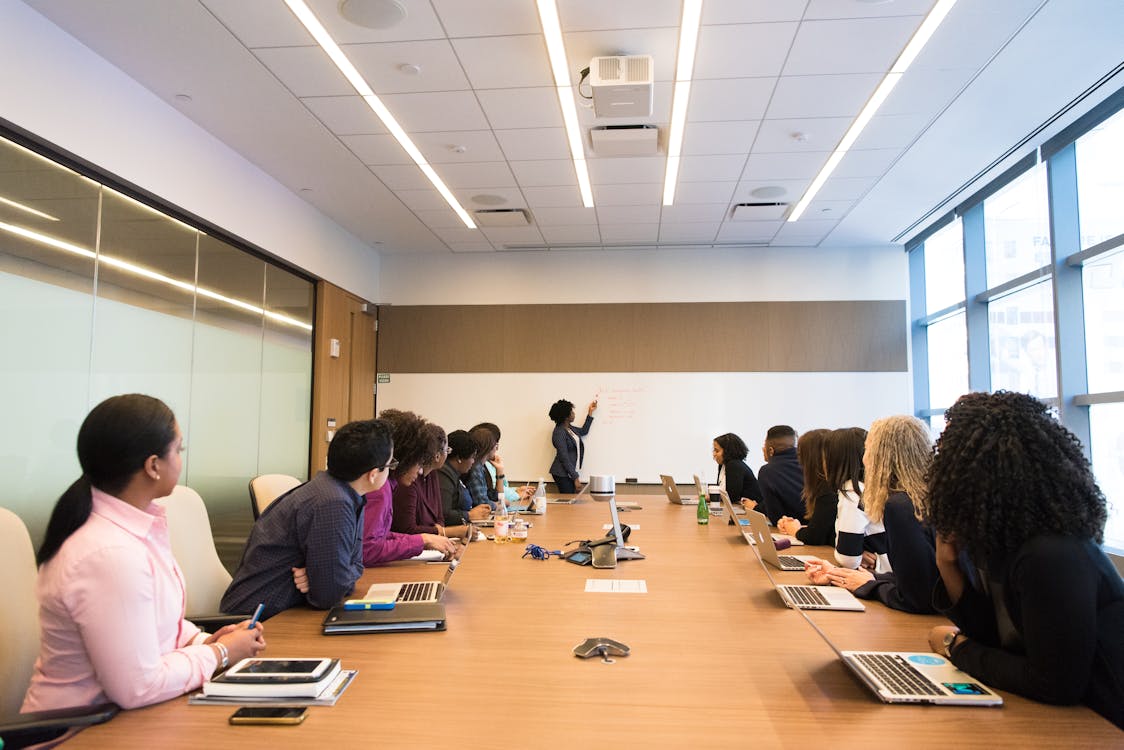 A good team drives an excellent strategy. Unfortunately, it can be easy for businesses, especially ones with many employees and multiple departments, to struggle with siloed efforts. Traditionally, sharing documents among team members and between teens causes more grief than necessary. From lost files to unseen errors, insecure networks to misplaced versions; such a system is incapable of support an efficient product launch.
With the right system, any team can flourish. The goal is to create as few obstacles as possible for the team. 
A PIM is a fitting tool for improving teamwork on any given product launch. With workflows like New Product Introduction, the right team can steamroll through the project smoothly. With task management tools and role-based access, each employee can fully focus on their assignments. 
The key benefit of PIM is its central repository of product information. Sometimes, picking the right team matters less than setting up the right tools. PIM implementation makes the product launch move along smoothly with the centralized collaboration of all employees. 
3. Building a Marketing Campaign
Considering the internet's obsession with marketing trends and tactics, 50% of small businesses did not have any marketing plan whatsoever in 2019. Hopefully, things have changed by now. 
But the statistic reveals a critical point. 
A business in the works is most likely to struggle with finding the budget, energy, or time to drive a marketing campaign. Marketing can seem like an afterthought when so many other business processes require your attention. 
Devising a marketing strategy and schedule can seem like a waste of time. Many efforts might require trial-and-error or long-term A/B testing. It's easy to put this in the backseat, especially without a full marketing team to take the wheel. It's hard not to jump on every new marketing technique bandwagon. Moreover, a good marketing campaign takes work, research, and fine-tuned targeting.
Hence, creating one can pose many challenges when preparing for a product launch.
Businesses can struggle with the following:
Creating a focal objective to guide marketing endeavors
Researching buyer persona
Brand marketing and positioning challenges 
Matching product content to the audience
What it comes to do to is this: While strategizing can take some work, it's necessary for ensuring the businesses don't lose out on revenue. Figuring out the minimum tasks required to propel marketing is a lot better than having no plan at all. Or doing everything under the sun without any strategy. 
A PIM makes it easier to jump from product organization straight to marketing. On the platform itself, businesses can optimize their content, either for SEO or for transforming it into the marketing content. 
Start with the main objective
Every marketing campaign must have a focal objective. What is the main business goal driving the product launch? A need for the product? An opening into a new, untapped market? Increasing traffic on a specific sales channel?
It's necessary to start with an overarching objective. To avoid budgeting issues, unseen costs, wasted efforts, and unfocused plans, a solid objective guides businesses down the right path.
Target the right audience
The source of many business failures is due to not considering their target buyer's needs or demographics. An imprecise definition makes it difficult to create marketing goals or focus the campaign. 
As such, the primary step is to define buyer personas, to figure out brand positioning. 
Sometimes, it may be in your best interest to have each channel target a specific buyer persona. 
Starting with an audience in mind helps with implementing your marketing campaign. For example, it answers questions like, "Where does the target audience shop and how? What are common shopping patterns?" Ensuring that marketing tactics and product messaging align with the right potential customer is key. Not only do marketing efforts speak to them directly, but also SEO efforts actually match search intent and keywords such audiences are likely to use.
Usually, this requires in-depth research on buyer personas and the market. At this step, many organizations might struggle to take persona research seriously. Or one big challenge is creating buyer persona representations that are slightly off-kilter.
Sometimes, it may be in your best interest to have each channel target a specific buyer persona. 
To do so, a PIM can be helpful for managing channels throughout the course of the product launch. Knowing how a potential customer might interact with a brand helps with all subsequent content. For instance, it assists in forming a brand message that relates to prospects. Even further, it makes it easier to brainstorm positioning when developing product content.
Match Product Content to the Target Audience
The next step is to make product content resonate with potential customers. Luckily, now you know who they are – or you're as close to knowing as possible. So how do you properly communicate the product's features and benefits in a way that speaks to them?
The product launch is nothing without strategizing product content. Businesses tend to focus on marketing trends, but it's only with a strategy that you can actually obtain the goals you set out to achieve. Marketing tactics without reason nor rhyme will fail to match the target buyer's intent, goals, or pain points.
Throughout the launch, you must balance the product content with brand messaging to remain memorable in the minds of prospective customers.
But when it comes to product content, how do you speak in a way that can speak to the audience's experience?
First, focus on your product's value proposition. The Unique Selling Proposition will differentiate it from competitors. You are answering the question, "What makes this product stand out from the crowd?" The answer prorvide the central infrastructure for your product content's linchpin.
Usually, it's helpful to look first at the main problem the product solves. About 42% of start-up businesses create new products that fail to address a real problem. So before you do anything, make sure your product focuses on a couple of major problems that would prompt customers to welcome it into their lives happily.
In this case, keeping track of all product information in one location can be beneficial for seeking the USP, especially if it's a complex product that can apply to a variety of situations. having an overall view of all the product attributes can help single out the main advantage, following by the top 3-5 features and benefits to highlight. Before buying, prospects need to know how your product will improve, change, affect their lives positively. Customer value – this is the anchor for all your product launch efforts.
Obviously, it can take some trial-and-error to land upon the perfect USP or product content. Testing out different value proposition and brand messaging styles might be necessary throughout and after product launch.
Luckily, PIM help with managing this part of the product launch, especially when trying to improve finalized content. With product information management software, it's simpler to update a product page or conduct A/B testing on different platforms. You can keep track of different versions of content you have authored on the PIM.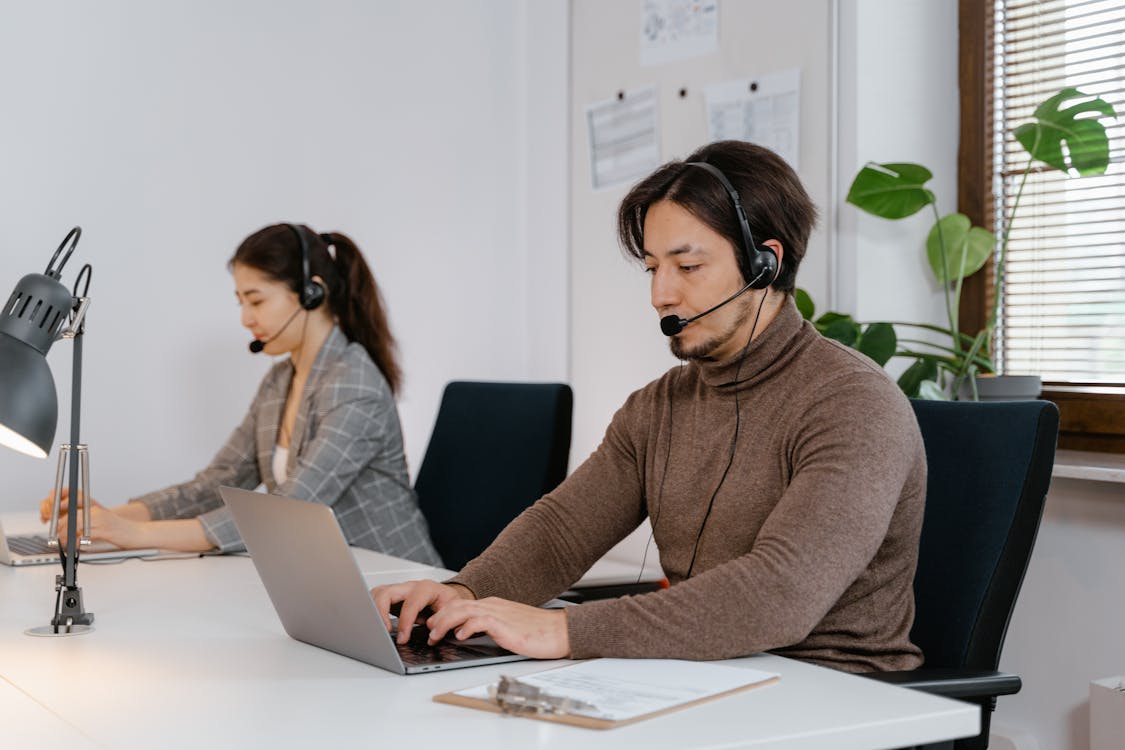 4. Consolidating Customer Support and Sales teams 
It's 2021, and customer service teams and sales teams need to be working in tandem. Both of these customer-facing staff must be well informed about the products to be able to communicate them properly. Unfortunately, this is a challenge in the course of a product launch because of how different their roles might seem.
Without proper consolidation, there will be a poor continuum of service throughout a customer's journey. A big part of brand consistency is how customer-facing teams interact with customers. To achieve and maintain satisfaction, it's important that all departments be on board with the new product(s).
For such teams to service their customers in the best way possible, a couple PIM features will be essential.
PIM self-service
Both teams need to be able to locate products quickly.
Sales teams will need product data at their disposal. Normally, customer service teams and sales teams refer to the central catalog. Usually, it may be a digital or print catalog filled with the organization's comprehensive product offerings.
Every sales and customer service team needs a hub on which they can access critical product information. PIM serves as a digital database, substituting all traditional catalog normally used by companies. With its faceted search feature, customer service and sales reps can easily find the right products. In the snap of a finger, they can answer customer queries, read up on all associated product information, view and send digital assets, and relay any logistical information, like stock levels and shipping data.
Furthermore, access to the PIM self-service hub increases the chances for product upselling and cross-selling.
PDFs and guides
Another critical piece of customer-facing service is being able to create and distribute custom collateral. For instance, sales reps with access to the PIM can create custom catalogs and sell sheets to send to interested prospects. In a long sales cycle, this sort of act is immensely good at convincing the prospect of the brand's strong value system.
For customer service teams, sending instructional guides for customers with questions is essential. Communicating the right, in-depth information is valuable for customers who are struggling with assembling a product. Some customers might call in for a lost part or a replacement. In such a case, customer service reps can find it easy to delve into the PIM system and find the right product and its PDF technical documents.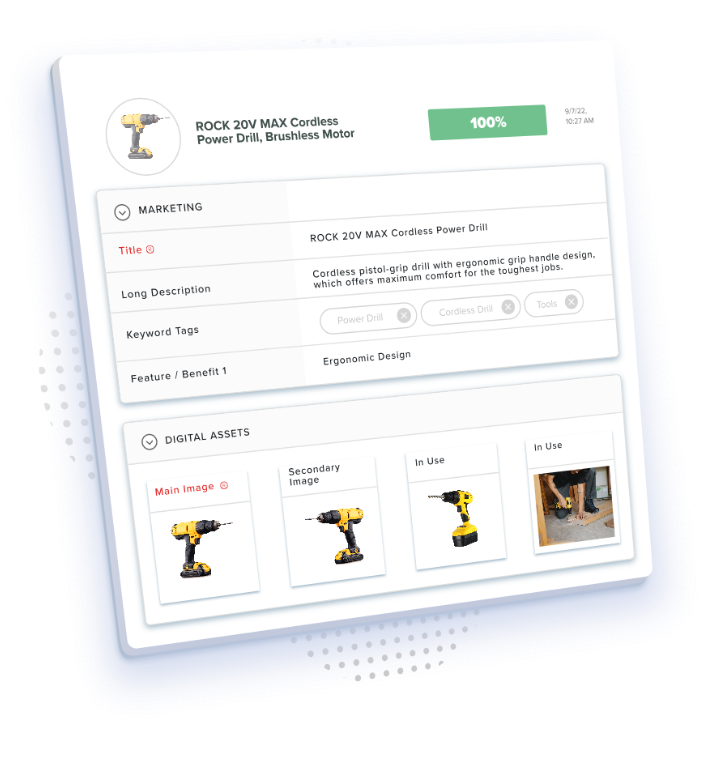 5. Creating Product Sheets for Product Launch with PIM
What do you do when you come across the perfect prospect? Someone who fits all the characteristics of your target buyer representation? 
At this point, the best thing to do would be to hand them an excellent leave-behind. When it comes to organic traffic, the potential prospects you haven't spoken to yet will also need something to spark action.
Every product launch could vastly benefit from product sheets and sell sheets. The product sheet is a versatile document that simultaneously boosts marketing efforts either organically or through interaction with leads while communicating products perfectly. As marketing collateral, it can act as a lead magnet to get you connected with potential customers.
Simultaneously product sheets and sell sheets are essential for sales teams, with their ability to ramp up revenue. Being able to condense specific product information to one, aesthetically pleasing sheet to leave in a prospect's hands. Be it as a print document or a digital version, product sheets do a good job at consolidating features and benefits into a single neat package. Prospects can look back whenever they want, or use product sheets in an effort to share information with the rest of the organization. For complex B2B products, this seemingly simple collateral can be a gamechanger. 
The challenge for many businesses is managing the product information needed to populate product and sales sheets, as well as creating product sheets efficiently.
It can be a struggle to…
Maintain brand consistency 
Ensure quality data and little to no errors 
Design and create as many product sheets as needed 
Creating product sheets requires a consistent layout and design elements. Promoting the brand via product and sell sheets is effective because it is a memorable piece of documentation the reminds prospects of you. Maintaining brand consistency 
A product sheet or sell sheet is a document of accurate product documentation first and foremost. It requires sufficiently organized product information to translate the richness of the product onto a single page. With the chaos of a product launch, it can be hard to manually gather and transfer product data onto a design software to create the perfect sell sheet. 
Even a miniscule error on a product sheet can cause some trouble. While  product page error is forgivable, sell sheets are isolated and picked apart by prospective customers. Every mistake is easily obvious and may impact the perception of your brand. 
After businesses figure out quality, quantity is next to focus on. The ideal would be to create a ready-to-go product sheet as the need arises, especially for the specific requirements of a prospect. A custom-made product sheet, alongside general, all-purpose sheets, helps establish rapport in the customer relationship. 
Streamline Product Sheet Creation
Tools drive efficiency and quality in this regard. A PIM system has features built to support digital product sheet creation and publishing.
Using PIM software, sell sheets can complement the product launch. Integration with Adobe InDesign allows all the product data you select can transfer to the sheet document. With all of its security enhancement, audit history, and role-based access, you can be sure all product information is clean. 
Only when data governance exists can you relax and focus on fantastic design and elevate your brand message. A PIM can include product and sell sheet templates that you can customize to match your brand. 
Key Takeaways 
The vital product launch is the cornerstone of product sales. To ensure success for any new product introduction, businesses spend much time, effort, and care in their product launch – which isn't the easiest thing.
To summarize, businesses may find the following obstacles to an efficient product launch:
Planning sufficiently for short-term and long-term goals to keep launch on track
Creating a good team doesn't stop there. Setting up a space for optimal collaboration and task management is hard to organize.
Jumping into a marketing campaign without proper preparation or focus can lead to a longer time-to-market and half-hearted attempts to attract the right prospects.
Interdepartmental integration is essential. However, limited solidarity between sales and customer service can lead to inconsistent customer-facing interaction.
Integrating beautiful product sheets into your marketing and sales plan might be complex without adequate tools.
To solve all of these challenges, PIM software offers sufficient support and tools. Enhancing the product launch journey with PIM ensures you tack off all these problems, and other ones swept under the rug. While most marketing planning and team building happen off the system, PIM helps join work with product data. When product information is in one central place, all operations work smoothly, from product conception to product launch.
To learn more about what Catsy offers, check out our website and schedule a live demo today.
Product information management (PIM) is a catalog software tool built to speed products to market.
Digital asset management (DAM) is a software used to organize and enrich digital assets.