In 2020, distributors are increasingly moving to online channels. Therefore, PIM might be essential for distributors for more effortless digital onboarding.
The rapidly evolving state of eCommerce has affected every part of retail. In-store and out, newcomers and seasoned sellers, manufacturers, and every part of the supply chain; all have had to adapt.
Perhaps the largest hit entities have been industrial distributors. Known as the middlemen of the supply chain, distributors have been nudged out of the system. With more retailers selling directly to consumers, there less of a need to go to a distributor.
Distributors in the Evolving eCommerce Space
A plethora of challenges is in-store for distributors. But first, how did they emerge? By taking a look at how eCommerce has impacted long-time distribution companies, it's easier to see why.
It all started with the birth of big-time marketplaces like Amazon, eBay, and Alibaba. Such huge ecommerce platforms set the convention for new customer behaviors. In other words, they forged the desire for convenience, fast shipping, and seamless experiences. Online shoppers now expect all these benefits we now attribute as a natural part of eCommerce.
The Effect on Distributors
Previously, organizations across the supply chain focused on long-lasting interactions. Distributors, in particulars, have built their business model on a steady, albeit slow relationship cycle. As the critical link between consumers and manufacturers, they take relationships seriously.
First of all, knowing the ins-and-outs of their industry market is important. Distributors have had to know what their customers' end-users wanted. At the same time, they had close-knit ties with their suppliers and manufacturers. Establishing trust and prioritizing values, distributors surely felt the wave of eCommerce that created a domino effect of retail changes.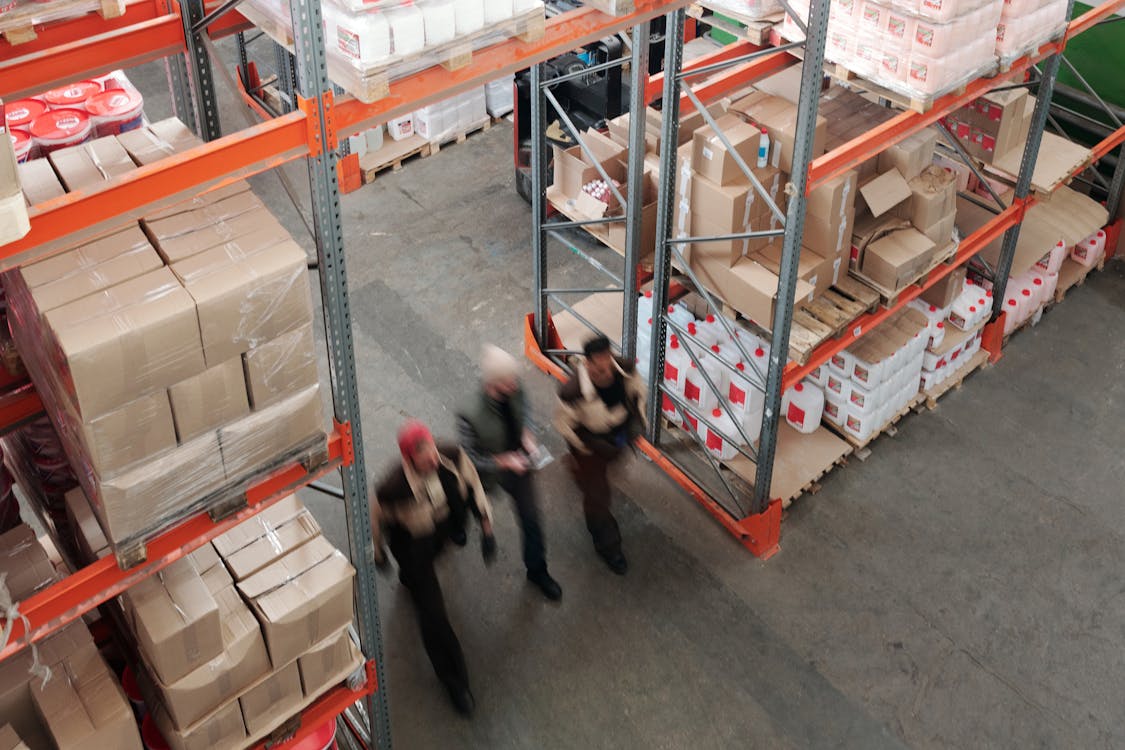 With major online platforms becoming the new competition, all businesses felt the pressure to evolve. Retailers began setting up online channels. To reduce costs and improve fulfillment, they created their own inventories. Same with manufacturers.
Now, with everyone selling directly to their customers, distributors had to seek their customers the same way. In that regard, distributors face unique challenges.
Unique disadvantages of distributors online
Let's look at what we know about distributors. What makes a classic distributor what they are? What strengths do they embody?
Business-to-Business
Distributors buy items from manufacturers to sell to other businesses. Usually, they have an expansive inventory with a range of product types. Known to begin and close deals with their customers in person, or at least, very closely, they take relationships seriously. Their customers tend to be long-time partners with established trust and rapport.
Similarly, manufacturers and suppliers depend on distributors for their close knowledge of market trends. What do customers want? What is in high-demand with retailers at this time? Distributors convey this to other supply chain operations.
Brand Presence
Another thing to note is that distributors don't have their own brand image. They're – again – just the middleman. What this means is that, while moving online, they may need to focus on their brand messaging; building their presence.
On the flip side, it also means they are very adaptable to their customers. They know what's profitable at any given time, especially about their specific niche.
Product Complexity
Finally, distributors tend to buy and hold a lot of products. Usually, thousands and up. Although they don't buy in bulk, how they manage their inventory can make or break their success. The goal is to maintain a perfect balance of stock, according to demand.
Not all distributors have trouble when it comes to moving online. However, some older or more legacy distributor companies might. Especially those with thick volumes of catalogs. Also, it depends on what channels and what business models they choose. Distributors might maintain B2B online, or expand to D2C channels. That being said, switching the game requires learning the new rules.
Some common challenges distributors might come across include: Optimizing data formats for channels, managing their inventory, inefficient distribution methods, adding more customer-service value, and creating seamless processes across all systems and channels.
Optimizing Data for Channels
With all the products on their hands, it's a huge orchestration to prepare data. Especially since distributors tend to have catalogs of raw product data. Usually, this sort of data is not ready to publish on sales channels.
To optimize, distributors need to consider channel requirements and tailor data. With a PIM system, this is a huge feat for distributors to accomplish. Especially if they want to go multichannel, with multiple product data standards to think about.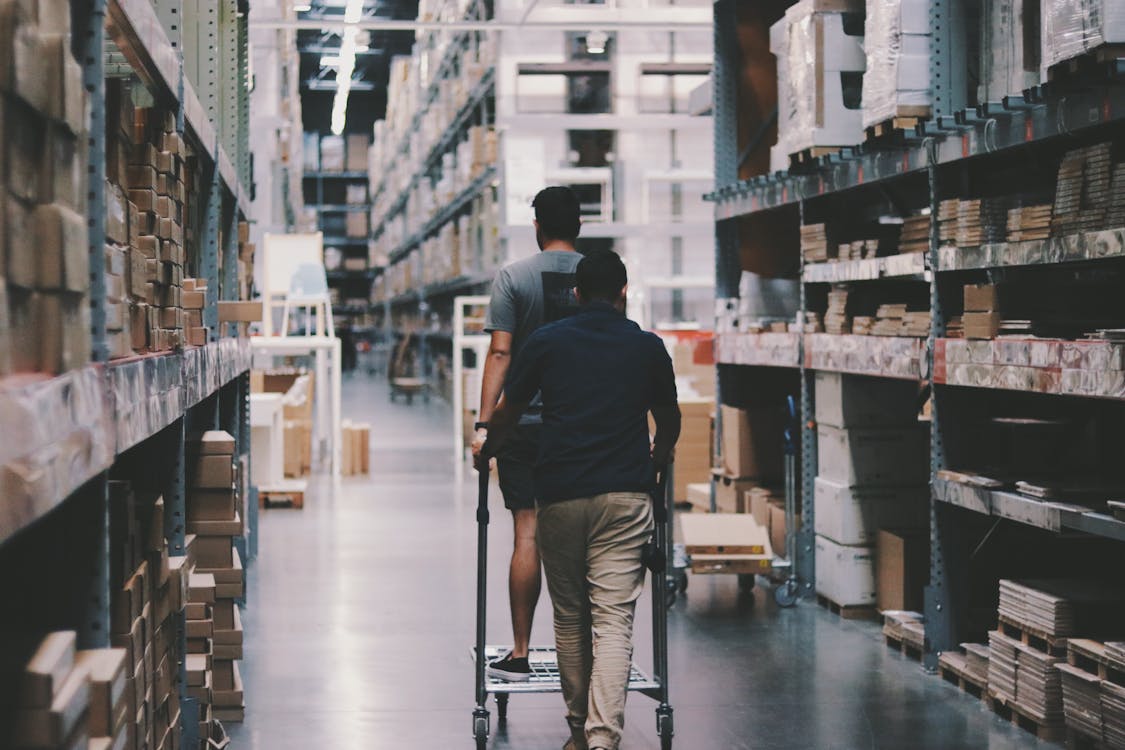 Inventory Management
How distributors manage their inventory directly impacts their revenue. Because of their large SKU count, they must be hypervigilant about stock levels. Having more products that demand waste warehouse and costs. Similarly, decreasing stock levels or out-of-stock items will ruin customer relationships if distributors don't address it immediately.
Many distributors use an inventory management system or a more comprehensive enterprise resource planning (ERP) system. An ERP is built for a large infrastructure of stocks and inventories.
However, there's a major gap between ERP processes and customer-facing processes. In other words, only with a good content management system (CMS) can any business furnish their complex inventory. They can convert product data into enticing content for online stores.
Alternatively, a robust PIM that integrates smoothly with ERP knocks all issues off the table. Distributors can feed SKU data into PIM, then began preparing them to publish.
Customer Service Value
Distributors have to be more customer-focused today. What's expected is higher quality, faster, communication with businesses. Customer service reps have to over-deliver on this expectation.
Understandably, with so many products and orders to track, this can be a pain. With PIM's options for improving customer value, distributors can vastly transform how they interact with customers. WIth quick catalog creation features and a self-service hub, PIM helps customer service reps pull customer product data in record time.
Seamless process across systems and channels
All of these struggles dampen TTM. And as we all know, getting to market quickly is critical – but especially for distributors, who have a lot at stake. 
Regardless of whether you struggle as a distributor or not, any organization needs a strong, scalable solution. Distributors in particular tend to have large product quantities.

How Distributors can improve eCommerce Experience
Strong online presence
Grow customer base
Increase competitive value
Reduce complexity overall
But surely distributors can still grow and thrive today, right?
Regardless of challenges, when we can pinpoint the major needs of distributors and how to leverage them to grow, distributors too can adopt a direct-to-consumer approach. Systems like product information management (PIM) can vastly improve distributors' success online. By supporting their digital presence, PIM can reduce time costs, and help distributors manage and expand their products.
In this blog post, we discuss how PIM can augment the distributor's chances of getting ahead, increase the speed of arriving at market, and implement excellent SKU coverage. 
PIM Reduces Time-to-Market for Distributors
How long it takes to get a product to market is a vital factor in determining its success. Across all ecommerce businesses, being quick on your feet is the way to leverage resources. Unfortunately, many organizations don't use their resources the right way or to their full advantage.
Particularly for distributors, going to market can be bittersweet. With so many products, the process of selling a new product or entering new channels are lengthy cycles.
Consequently, this results in a lot of unnecessary overhead costs. That's why, when jumping onto eCommerce, distributors must optimize their time-to-market (TTM) first.
Why Distributors Need to Improve Time-to-Market
Today's technological age is rife with rapid market changes. As part of the supply chain closest to the markets, distributors are in the know about their industry trends.
However, knowledge is only one side of the coin. Distributors must also act upon trends by mirroring it in their business and product strategies. If they are not well-equipped for swift time-to-market, distributors will miss myriad opportunities.
Late to the game? You might not be able to play.
A slow journey to market opens the doors to competition. Due to ecommerce changes, distributors already struggle with keeping up with "rivals". As many experts point out, Amazon, eBay, Walmart, and other marketplaces have monopolized the retail sphere. Distributors are up against them, fellow manufacturers and digitally-inclined retailers, and other direct-to-consumer sellers.
In fact, to shift to a B2C or D2C model themselves, distributors need to have a well-oiled machine that keeps time-to-market succinct. Swift processes are the only way to move from traditionally long sales cycles. 
Inventory management is a balancing act.
Furthermore, time is critical when it comes to inventory. Taking products quickly to market, and maintaining their stock levels, is important to avoid out-of-stock, customer dissatisfaction, and wasting costs and warehouse space.
The supply chain must keep moving. Customers expect seamless payments, order processing, delivery, and communication. Distributors must deliver the new retail values of convenience and speed.
As handlers of many, many products, snipping time is a valuable component of success. In other words, distributors must focus on selling and marketing a large inventory of products and variants in as little time as possible. Otherwise, it would all take forever.
To summarize, time-to-market is essential to distributors for many reasons.
To adapt to rapid market changes
Keep up with the competition
Shift to B2C model
Avoid inventory issues
Keep supply chain going
Address new customer expectations
Handle a ton of products in a short time
While many systems can address some of these specific aspects, a PIM system comprehensively ticks them all off. PIM is a vehicle for decreasing the duration of processes, streamlining product data management, and helping distributors get on their feet in eCommerce. 
Let's discuss how a PIM solution can single-handedly accomplish a faster time for distributors.
Product Content Aggregation
There is a need to not only govern product data but also compile product content.
Distributors with thousands of products need a sound way to manage all of them. Along with those products, there are even more product attributes. And they pull all that data from many different places. As a distributor, you might have multiple sources of product data:
Suppliers
Wholesalers
Manufacturers
Affiliated distributors
Company catalogs
To solve this, PIM provides governance of overall product data.
What's the only way to create an organized system? Logically, it is to pull data from all sources and arrange it into one hub. It's like if you want to sort and organize all the books in your household. First, you have to find and gather all the books you can find. Then, bring them all in one place and begin sorting.
That's what PIM does – it's a centralized repository. PIM aggregates all the disparate data and content, giving distributors a single view of everything.
Additionally, your digital assets are also included with the product data. When we say governance, we truly mean ruling over all forms of product marketing necessities. Bringing digital assets and data together on PIM slashes many difficulties for distributors. For example, it prevents time-wasting activities like gathering all product data types into one space. Usually, it's this process of collecting everything required for going to market that slows down time-to-market. Even before you get started on the marketing and enrichment process.
With efficient product data management, PIM gets distributors' products online diligently.
Content Enrichment
After distributors obtain and finish aggregating their content, next comes an equally important step: enriching it.
Content enrichment is a simple method of ensuring quality in product data and content.
To be ready for external retailers, distributors are in charge of fixing up raw product data. After all, they receive products from multiple vendors. Each vendor, of course, has various means of defining and organizing product attributes. The job of the distributor, after collecting data, is to standardize it.
Distributors must perform a few critical tasks:
Centralize all data and product content
Clean up the data, improving formatting
Organize product data to reflect consistency and clarity
Only then can distributors send out that product content.
PIM helps distributors keep product data clean. High-quality data is accurate; it's comprehensive in its ability to fully describe a product, and sans errors.
Obviously, meeting data standards is difficult to do manually, if not humanly possible. PIM offers a two-in-one solution when it comes to content enrichment. First, it standardizes data to consistent, baseline requirements. In other words, it uses the same terminology across all products, regarding attributes and units.
Then, it augments product data by way of a smart categorization system. PIM allows distributors to tag and organize products by attributes. It's a simple, easy-to-use directory of products. So instead of a static spreadsheet of meaningless product specs, PIM creates a living, breathing, dynamic repository. One which acts as a library of contextualized, valuable, discoverable products.
Content enrichment is the essence of user-friendly explorable touchpoints, be it platforms, sent to retailers, or printed in catalogs.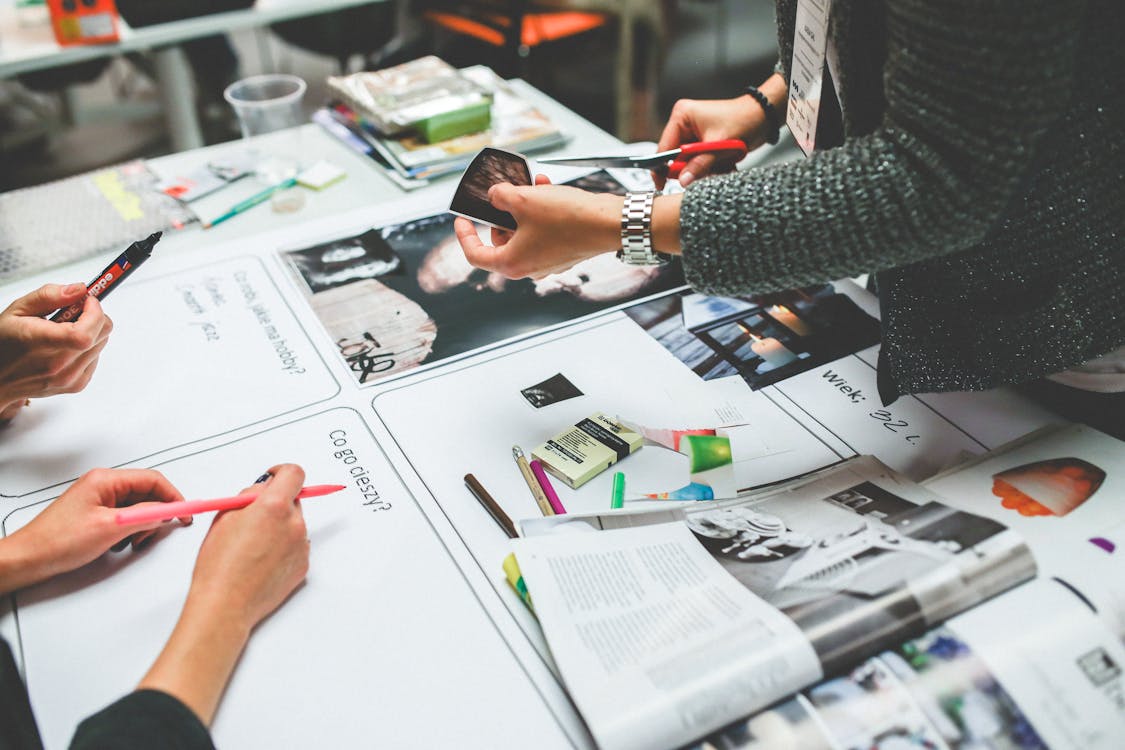 Catalog Simplicity: Print and Digital
Distributors with heavy catalogs need PIM for straightforward catalog creation – web catalogs, PDF catalogs, and even print if they want. Better omnichannel experience, with less time.
PIM solve distributors' challenges with a customer-focused online experience. To boost customer service quality, and close deals faster, PIM makes all product SKU data available and organized.
PIM is a foundation for distributors' catalogs.
Distribution companies traditionally have heavy, thick catalogs. Be it print or online, a distributor's catalog is an ecosystem in itself. While it's a necessary evil when you have a large quality of SKUs, it may hurt more than improving sales.
For one, a disorganized catalog, web or otherwise, will avert prospects with its extreme unusability. Many distributors struggle with their product findability before PIM. If not managed well, prospects will have trouble looking for products. At the very least, you may notice some products being left on the shelves. That's mostly in part due to product invisibility.
This is unfortunate considering the time and costs it takes to compose a catalog.
To simplify catalog creation, distributors can use PIM for a strong foundation. By creating a robust network of product relationships – by category, family, line, and variant, etc. – it sets up a better organization in the catalog. Distributors can define product attributes on PIM and layout products easily with PIM's ready-made catalog templates.
Simpler catalogs are key for customer satisfaction.
Customer satisfaction is something that distributors must acclimate to regarding value-based services. The world has shifted from a product-focus to customer-focus. To hone in on these new values, a refreshing catalog should be optimized for the customer.
For example, PIM provides a self-service hub for distributors' sales reps and customer service teams. This way, sales teams close deals faster by being able to find product data immediately. And of course, customer service teams can better meet the expectations of prospects and customers for a high-quality experience.
Omnichannel Consistency
When it comes to distributors who want to add more revenue and grow their business, omnichannel is a key component of online ecommerce.
For that, you need consistency, a critical element of brand experience. Because once you leverage brand consistency, you unlock revenue opportunities.
Since distributors are used to one-on-one, direct communication with their B2B customers, they must do more work to open up their consumer base. To that respect, omnichannel is one of the best ways to do it. After all, the entire internet is an interconnected web of channels. Customers expect a smooth integration of channels, and similar experiences across each one – email, website, sales channels, social media, phone, and so on.
Channel Governance
To grow in ecommerce, you must maximize all your avenues. Today, success is about multiple streams of revenue. Multichannel is the new shopping. But with it comes a slew of issues – like another thing on distributors' plates to watch over.
Managing data channels is complex, even for retailers. However, accustomed to the classic sales method and one-on-one relationship building, a distributor's experience is more elaborate. To jump onto new channels, they can benefit from PIM's support. In particular, going from the B2B model to selling on D2C sites is a major shift. Coupled with the multitude of locations of deployment under distributors' radar, it gets messy.
Distributors can better grasp the reigns of all their channels on PIM.
Even before that, they can easily enter new channels in the first place. PIM's ability to consolidate product data of thousands of SKUs opens opportunities for… more opportunities.
One of the biggest obstacles to introducing new channels for distributors is the concern of wasting costs and money in managing all the product data. When distributors don't have to worry about this, managing and adding channels becomes second nature. They can meet channel requirements.
Additionally, they can address the needs of a D2C channel. The flow of product SKU data from external sources creates a strong interconnectedness across all channels. With the bonus of ERP, distributors can track channel insights and manage orders, while integrating with PIM.
Collaboration and Productivity
Working together goes a long way in making the workload disappear faster.
For distributors, PIM's workflow technology offers a direct way to go to market faster. From the moment of product introduction to pushing it out to retail partners, workflow optimizes efficiency. By setting up a system of steps to fulfill, assigning relevant tasks, everything flows better. Furthermore, a workflow in the same reservoir of all necessary information is essential. It slashes the time used to gather data in the first place.
When distributors use PIM to bring teams together and consolidate product data, it shortens projects considerably. It does this by automating repetitive tasks associates with going to market for distributors. Workflow targets all the obstacles to fast TTM: slow approval system, inefficient communication, scattered data files, tedious tasks, and who knows what else.
PIM Expands Product SKU Coverage for Distributors
Distributors deal with a lot of SKUs. Regularly, they must track, prep, manage, and sell many products. That's why distributors need to have a smart way to cover all products.
What is SKU coverage?
SKU coverage is not an exact term. It can mean a lot of different things depending on who you ask. But in this case, we use SKU coverage as the ability to have full governance SKUs, or products. By that, we mean in terms of product information, publishing content, and adding more SKUs as a way to scale one's business.
Having a good method of managing SKUs is critical for distributors. Data integrity is a common issue. Moreover, distributors are always playing a game of stock balance – ensuring they're not understocked or overstocked. No matter what, distributors must have ultimate control over all SKUs, to evaluate their marketing expenses, optimize warehouse, track across channels, and ensure they receive the right return-on-investment.
All of this is necessary if distributors hope to expand. Be it by increasing products, introducing new products, or growing on more channels, they need to see everything first.
PIM is a Single Hub for Distributors' SKUs
A PIM is a home for all distributors' products. When a distributor activates an SKU elsewhere, perhaps an ERP, it automatically enters into PIM. From there, it joins the giant family of SKUs that a distributor has in its inventory. By far, the most prominent capability of PIM is its centralization of all SKUs, even if the count is well in the thousands or tens of thousands.
On PIM, distributors can edit and update existing SKUs, or products. They find what they need to update easily with the tagging system. All attributes product data follows the SKU no matter where it is.
On top of that, distributors can manage all SKU variants on PIM. A product doesn't just come on its own. A distributor tends to have multiple options under each product. For each option or variant, it's a whole new SKU. Distributors can be incredibly thorough in how specific they get with each variant's attributes, specifications, and other data.
User-friendly Navigation
To piggyback off the importance of SKU centralization, a PIM's infrastructure improves navigation for distributors. No matter the channel or catalog, it's simpler to create an optimized network of products. In other words, distributors can improve how they categorize products to make an outstanding, easy-to-explore interface where they sell them.
How can distributors do this on PIM? A product information software platform holds a robust tagging system. Choose the top attributes for each product category, collection, line, and so on, and tag as needed to best locate them. Thus, it improves navigation on the PIM software, and all other sales channels reflect this.


When distributors have great navigation in place, it results in…
It's easier to find products, their associated digital assets, and edit only what you need, instead of scrolling to pinpoint what needs work.
Not only do distribution teams find products quickly to do work, customers better find what they need to buy. If 96% of shoppers who visit a site are not ready to buy the first couple of times, according to Pinpoint Market Research, then it will be a certain 100% all the time when your navigation fails to do its job.
Exceptional navigation leaves no products are accumulating dust on shelves. When customers are better able to find products via faceted search, 1) they'll appreciate the ease of using your website, and 2) they will purchase more.
Publish to Channels
Publishing onto many channels requires a close knowledge of all your SKUs. That means tracking them, seeing how well they are faring. This information is important for distributors to improve the channel publishing process. A PIM facilitates a strong, highly-enhanced experience because of its SKU product data management. When you can receive SKU data, inform product content, and optimize for quality, you increase your chances of success on all channel platforms. Distributors can worry less about if they're making the right decision when onboarding another channel with PIM.
Consistency is the driving force of a beautiful product experience. Having governance over SKUs as you publish to channels gives you control over a streamlined experience. As a distributor, push the right brand messaging time and time again. This is a big deal. Historically, distributors have been providers of service to other retailers and brands. Meaning, they never needed solidifying themselves as a brand – until now. So PIM helps with creating that robust digital experience that matches a distributor's values, goals, and messaging.
Oversee SKUs Across Systems
For distributors who think they can get buy with only an ERP, think again. Only when connected with PIM, along with other helpful systems, can you successfully create quick, beautiful experiences consistently across multiple platforms. ERP is not enough to hold an online product page.
Simplify Scalability
For distributors, eCommerce is a competitive warzone. Based on their role, the assumption is that distribution companies fall behind in the highly-competitive, rapidly changing eCommerce space. PIM gives distributors a better chance. In short, they improve their competitive value, by being able to go up against the millions of other retailers and other direct-selling organizations.
Only when distributors have an organized SKU network can they better grow. Being able to cover SKUs is the first step to expand them.
After all, if you can't even keep up with your current inventory, how do you expect to flourish online? If you keep struggling with wasting warehouse space or badly-performing channels, you must address those issues first before scaling. PIM helps by offering distributors optimization features to ensure high-quality product data, content, sans errors, and channel-specific too.
Once you have your complex network of SKUs under control, you've ready for the next step.
Overall Advantages of PIM for Distributors
Whether distributors want to optimize how long it takes to go to the market or improve product management (usually both), a PIM offers so much more value in all ways. To sum it all up, here are the top major benefits to your distribution business.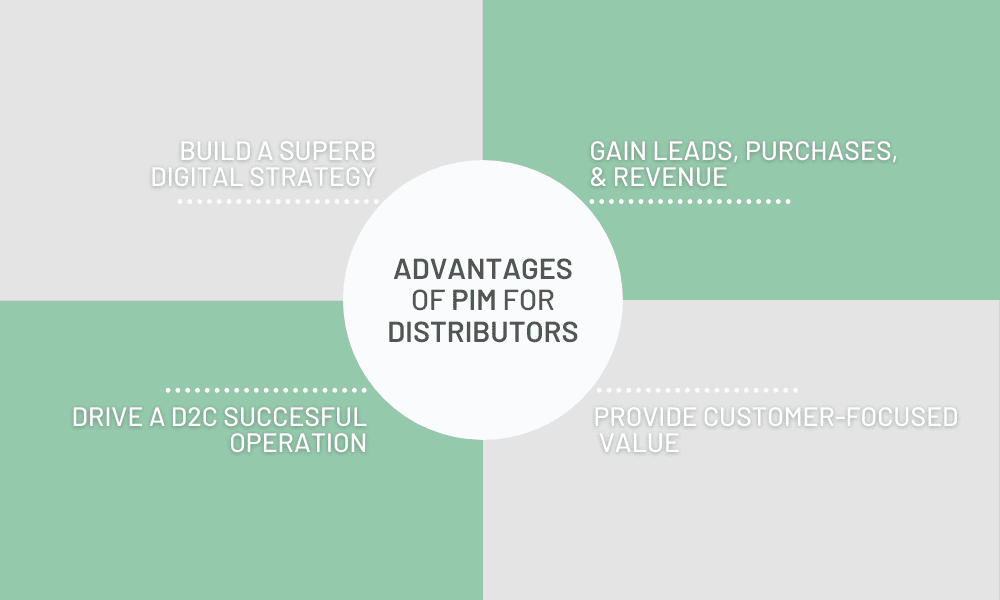 Build a Superb Digital Strategy
At the core of every online interaction is a powerful digital presence. How you present your brand as a distributor affects communication and impressions. Customers and prospects can connect with you on a new level.
Distributors are finding unique ways to sell online, like creating storefronts dedicated to a specific theme, brand, or product collection. This helps level out the playing field, drawing more targeted customers while simplifying order management for distributors.
It all begins with a secure, well-built foundation of product information. PIM allows all kinds of business, distributors notwithstanding, to tweak every moving piece of their system. Thus, this backend mastery translates itself across distributors' online platforms.
Gain Leads, Purchases, & Revenue
Many businesses, at least 65% according to Hubspot, struggle with receiving good traffic and leads with their marketing strategy. Customers today are not like how they once were. Distributors who know this, realize they need a new way to gather leads, and PIM has been able to help with this.
When setting up a digital presence, PIM assists distributors in optimizing online touchpoints.
The intricate network of online channels, when aided by a strong foundation of centralized product data, opens the doors for new prospects to fly in. With the ability to create and grade the content on PIM, distributors can tailor high-quality product pages to boost purchases and revenue.
Success with a D2C Operation
If the industry has many sellers online with many similar products, it would be a waste to stand on the sideline. PIM provides competition for distributors against others in their niche.
The ability to add channels instantly on PIM is a major bonus. Distributors can not only manage their other syndications but also have their own direct-selling platform. Going D2C gives distributors leverage in the oversaturation industry. You can have better, closer relationships with customers as a brand, with full control over how people see you.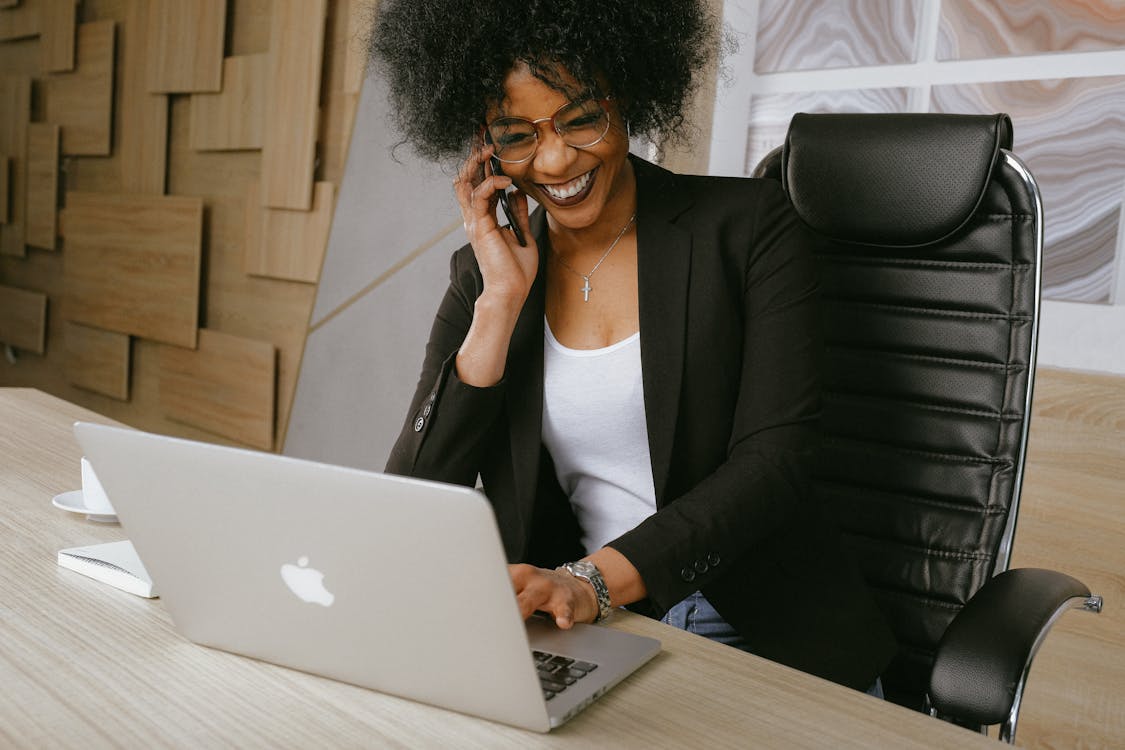 Boost Customer-focused Value
Customer relationships are nothing new for distributors. However, providing extensive and nurturing customers with value-based services may be a learning curve for distributors.
Fortunately, PIM helps across all areas because every feature of PIM is meant to stimulate a high-quality experience. From completeness scoring, SEO strategizing, and content creation and grading, digital assets, it all comes together on PIM to satisfy prospects. The bonus of an optimized catalog assists customer service teams to expand their assistance.
PIM for Distributors Unlocks Potential
Are you a distributor trying to boost your success in today's e-commerce?
The notion that distributors no longer have a place is false. Like all other entities, opening up opportunities via new channels is necessary – it's no longer an option. But instead of thinking of an online presence as a last resort, think of it as expanding your horizons. Distributors are increasingly opening their doors to a wider customer base.
Online retail is flourishing, and it would be unwise to miss out on it. Engagements with your online store are far superior to other touchpoints like on the phone or in-person, just based on the statistics alone. An online presence is a "front window into your business," according to Modern Distribution Management (MDM) – it is often the first point of introduction for your prospects, even if they don't interact right away.
In a new world increasingly pushing distributors out of the supply chain, product information management helps companies adapt. With PIM, it's more efficient for distributors to be prominent players in ecommerce. A PIM system like Catsy does this successfully by bringing together all parts – ERP, suppliers, warehouse, and customer-facing endpoints.
As a bridge between product data and enriched content, PIM allows distributors to evolve into more flexible, adaptable entities that continue standing alongside market transformations.