The online landscape is rich with not only opportunity but also competition. With a multitude of different businesses competing for attention, it's necessary to continually try new, unique strategies to stand out. Fortunately, there are also a variety of ways to get noticed online, to nudge prospects in the right direction (yours). Most eminently, your product page should be a top priority.
Not only is your product page important for attracting traffic, but also converting them from visitors to customers. With your product pages, you have a set of means to achieve both of these essential goals – images, titles, pricing, calls to action, and so on. That's why it's paramount that you finetune your product page. By doing so, you are drawing on the fullest extent that each element of the product page can provide.
So what makes up a product page? Furthermore, how can you optimize the many characteristics that build a strong online presence, from the first click to final purchase? In this post, we address the six major factors that create a superior product page.
1. Start with an Impressive Title
Odds are, no one is forcing you to read this blog. You consciously decided to click this post and spend some time here. Most likely, or at least we hope, it was because the blog's title was intriguing enough to invite your interest. Presumably, it's a title that's relevant and of potential value to you.
No matter the case, a title's goal is two-fold. Firstly, the purpose of any title is to provide information on the subject. Secondly, a good title should be intriguing or promising enough to prompt curiosity. The same goes for product page titles.
What makes a great product page title?
With a product page, a title must disclose a hint of the content. At the same time, it should show relevance to the audience. This is how you attract the right visitors to specific product pages that will benefit them.
It's easy to follow the standard: a title with the product category, product name, and most essential attributes. In fact, if you're not following this criterion, you might run into trouble getting adequate traffic. Ensuring that your title has the basic requirements is your first step, one which can benefit from content grading.
However, don't shy away from spicing things up. A title that distinguishes itself from the crowd is perhaps the most important consideration when attempting to improve click-throughs. Furthermore, ensure that your title resonates with your target audience. Subsequently, this formula is effective in driving prospective buyers to brave a glimpse at your page.
Once they're on your page, the goal then is to hold their attention. Supply various pieces of information and value for the visitor. This way, they are likely to spend more time on the page. To convince visitors to go from simply dwelling, to buying, an exceptional optimization strategy is vital.
2. Lead with a Unique Photo
A picture is worth a thousand words.
When it comes to your product page, this common adage could not be more accurate. A remarkable 93% of shoppers strongly depend on images when making their buying decision.
Of course, this is no surprise. Just think of the last time you shopped online. Like most people, the image is what cements the decision to click on a product page. On the page itself, if you don't have a detailed, attractive, diverse set of photos, it's not a persuasive enough argument for your product.
Don't go easy on your product page images.
Images – and plenty of them – are integral to a page's visual information. They give visitors a full and complete understanding of your products. The typical industry standard recommends at least four images per product. But certainly, the more digital assets the merrier. Provide multiple views and angles of your products, especially for physical goods and gadgets.
A sufficient quantity of photos will make a potential buyer more comfortable with purchasing your product. But, as always, focus your attention on quality. In other words, add in some more unique or different photos, not just the standard white background. Ultimately, the more effort you put into rich imagery, the more conversions your page will evoke.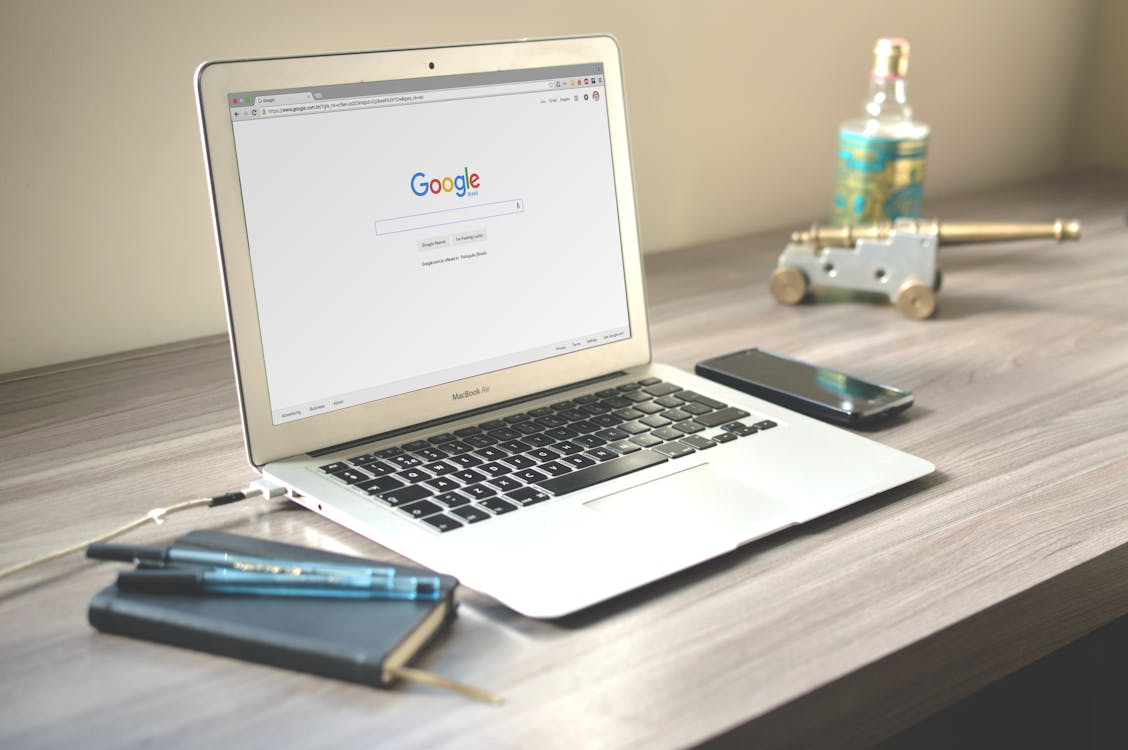 3. Optimize your Product Page Adword Text
"Just Google it," is one of the central expressions we use in our world today.
Mirroring this culture, Google is perhaps your main driver of traffic in eCommerce. Thus, it's critical not to undersell your paid ads as a marketing strategy. While search engine optimization is always important, your paid advertising virtually represents the lifeblood of online product pages today. Companies want to be the first to meet shoppers' eyes when they type into a product-related search.
That being said, competition can be tough to maneuver when bidding on ad placement. What you do have control over is the strategizing of efficient, targeted keywords for your Adword text.
Don't hesitate to invest your marketing budget into your Adword Text. By inputting plenty of effort towards maximizing the effectiveness of your ad campaign, you increase your chances of visibility on search engines.
How do you optimize your adword text?
By choosing the right keywords that reflect your brand, product, goals, and are relevant to your target audience (once again). Consider variations of your primary keyword, and be narrow and precise in how you target search intent. Doing so will help in creating ads most likely to incite click-throughs.
With the perfect keywords, you'll be able to construct compelling copy, headlines, description, and an optimized URL that places your ad at the top of a search engine results page.
4. Have a Clear Call-to-Action
Once you've presented the prospective customer with adequate product page attributes, there needs to be a clear call-to-action that results in conversions.
If you think about it, a product page is useless without obvious signposts to guide your visitors to purchase. It's like driving a nice car without a destination – you're wasting your fuel.
Once you've enriched the product page with adequate product attributes, clear call-to-actions are imperative for a higher conversion rate. Attracting traffic is only half the equation. Now, your job is to funnel prospects through the buying journey, leveraging the architecture and design of your product page or site.
An improper call-to-action strategy results in turning prospects away to buy competitor's products. Visitors won't know what to do next and will likely leave. If your product page is difficult to explore, it can be tempting for visitors to turn to alternatives. The plethora of product options out there highlights the importance of obvious and intriguing call-to-action buttons. Your goal is to elevate your call-to-action to overpower that temptation.
How do you improve your product page CTAs?
Creating enticing call-to-action buttons – and yes, make sure it's a button, not a link – can be more complex of a feat than many presume.
It takes planning, an optimal balance of call-to-action quantity, and consideration of how prospects explore your page. If your product page has hard-to-find CTAs – guess what? No matter how well you embellish your page, you'll miss out on conversions. On the other hand, going overboard will seem unprofessional and desperate.
Elements of a compelling call-to-action
Firstly, it should be brief. Use action words like "Buy now" or "Add to cart" or "Proceed to checkout." Feel free to add other call-to-actions that prompt visitors to join your email list, check out your social media, or promote your other sites, brands, and products. Furthermore, consider the design of the button and location on your page. Let it augment, not take away from, your excellent UX design.
5. Understand Buyer Context
Know your audience – this is key to efficiently target a product page. Before you even create content, you must recognize the type of customer you aim to obtain.
Most companies may have a broad market audience. So it's important to narrow that down to a research-based representation of your most ideal buyer. This representation is based on a lot of data and findings, usually obtained from past transactions and customer profiles, and from general industry practice.
The objective of setting up your ideal buyer is to anticipate the context of the shoppers, in order to better deliver what they need. To do so, learn as much as possible about the buyer. Unravel their intent, goals, challenges, needs, demographics, location, and any other significant characteristics. Only with this detailed layout can you present your product in appropriate, relatable contexts. It's easier to tailor all content to them, be it images, product descriptions, and verbiage. Provide them a clear understanding of what they are purchasing and the extent of its value.
Not only that, but contextualization is important for getting to your prospects at the right place and time. It also consists of continual interaction with your customers via email and social media, to create a smooth omnichannel experience.
When your product page reflects the context of and resonates with your target audience, conversions are more likely.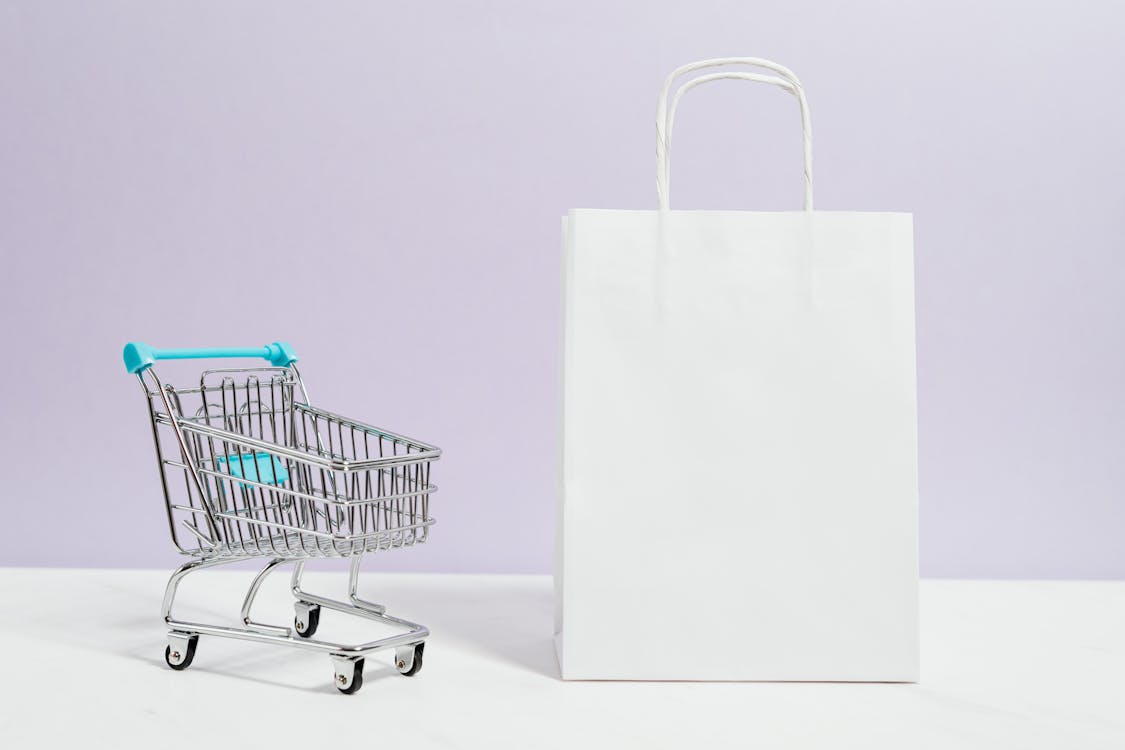 6. Pay Attention to Customer Reviews
Todays' world is rampant with a high amount of buying options. With all of the endless product choices – literally at our very fingertips – rendering decisions hard, you best believe prospective buyers will take social proof seriously.
In other words, shoppers certainly do read into what others are saying about products. If the decision comes down to two products, both of similar quality and price, reviews may shift the tide.
Usually, people tend to review when they feel a strong sentiment about a product. Either their experience was exceptional, or really, really bad. Otherwise, many don't review at all, especially those in the moderate category.
Positive or negative, reviews are important.
No matter what, try to encourage your customers to review as honestly as possible through follow-up emails, reminders sent with the product, and even incentives.
Unfortunately, customers are 6% more likely to leave a review off of a negative experience than a positive one.
Some common reasons for an unsatisfied customer's bad review include:
The product – i.e. The product came damaged or had issues that the product page did not reflect
Product page – i.e. The description doesn't match reality.
Company policies – i.e. The company doesn't fulfill its promises, or perhaps has no promise (customers don't think fondly of brands lacking a fair return policy).
Customer service- i.e. A customer had trouble reaching customer service or felt their needs were not met.
No matter the reason, always monitor your reviews.
The best way to cultivate your brand image is to reply to reviews, so customers know you hear them and care about their opinions – and you do! After all, they are a direct reflection of your performance. Then, depending on the specifics, address the concerns immediately. If there is a common concern, you'll need to identify it instantly to improve whatever issues in the product experience.
Just as you make an effort to remedy any negative experiences, remember to promote the strengths that satisfied customers rave about.
This is where you can enhance your product page. Frame those positive reviews in bright light. Display them visibly on your pages so they will attract any perusing prospects on your site. Again, this relates back to your visitors' confidence in what they are about to purchase. Positive reviews act as testimonials. By strengthening shoppers' trust in moving forward with a buy, your product page will boost its conversions.
Empower your business with a strong product page.
The web is more competitive than ever. Hence, it takes a lot more work to ramp up conversions today than it did a decade ago. With purchases being so easy and instantaneous, eCommerce is a game of speed, quality, and innovation. All factors combined, it may seem like the odds are against you.
However, the ball is in your court when it comes to your product pages. As long as you focus on drawing visitors and inviting them to a delightful, fresh, and informative site, you're on the right track. Some aspects of the internet you cannot control, but your brand message and product pages are completely under your purview.
Therefore, it's imperative to keep all of these elements in mind when creating and maintaining a successful product page. Ensuring that you are keeping your pages intriguing, informative, and motivating for the buyer to convert will prove to be an essential part of your business.
A product page's anatomy consists of many parts. All of these parts work in tandem to create a powerful machine that sells your products. At Catsy, our PIM software helps businesses regain control over all of these parts because when you have a grasp of all your content – keywords, images, descriptions, copy, and CTAs – that's when you are most empowered