Today's buyers overwhelmingly use the Internet to gather data to make their buying decisions.
Whether they're after something cheap and simple or complex and expensive, around 88% of today's customers do research online before deciding to buy (source).
This means in today's world, sales success means you need clean data, and a way to keep it clean. Your product data needs to be accurate so your customers have the information they need.
According to the Harvard Business Review, "Only 3% of companies' data meets basic quality standards" (source).
Connecting how clean your data is with your sales and growth goals makes this stat alarming, to say the least.
What Are Basic Quality Standards?
Quality data is easy to understand, accurate, and complete. This applies to everything from feature bullets, pricing, dimensions, and descriptions to digital assets like images, videos, and CAD drawings.
Basic quality standards means ensuring all the fields on your product pages populate with accurate and complete data. This must be true for every single product you sell, across all sales channels, be they your D2C site, eCommerce marketplaces, or retail websites.
(See the blog post below for more data about solving the challenges of selling across multiple BigCommerce sites.)
It sounds simple, but the amount of product data a company needs to manage to be successful has exploded over the last few years. What's more, basic quality standards have become incredibly difficult to meet with traditional data management methods.
There are any number of different causes of this and PIM implementation solves nearly all of them. However, before going into how PIM helps you solve this problem, let's first look at what leads to low quality data.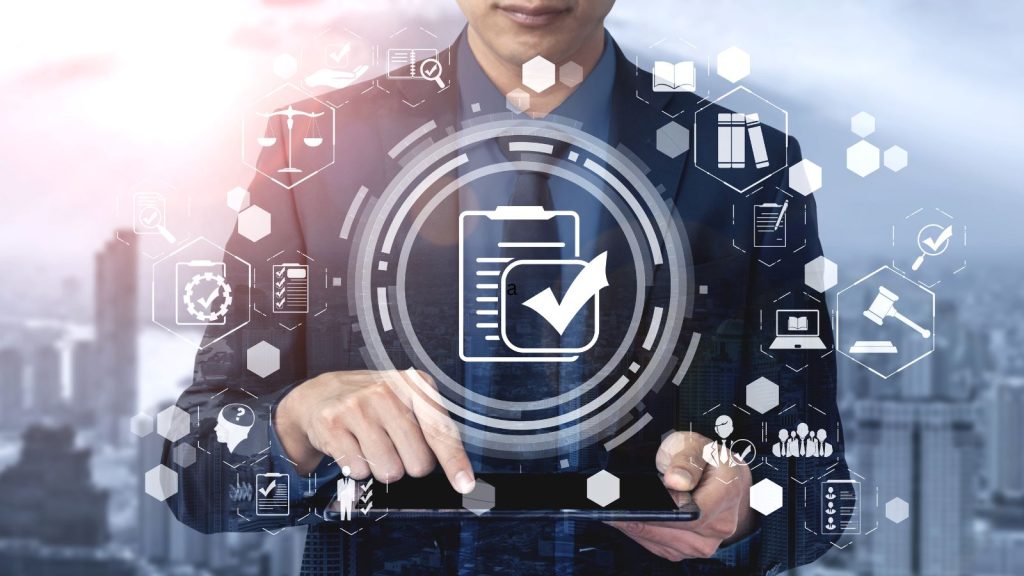 What Causes Data to Not Meet Basic Quality Standards?
There are many different reasons why data issues crop up. We will take a look at the most common causes.
Storing Data in Many Different Files
This is the most common cause of low quality data. And it doesn't mean you can solve the problem by simply putting all of your files and folders on a server or cloud storage service.
Because if you put the files in a server, even if it is accessible to the entire company, your data will become out-of-date very quickly.
Why? Because users will download the files and store them on their own computers for easy access.
It isn't fun to search through a ton of files and massive spreadsheets to find the most up-to-date price or image.
Files with the Same Information
To eliminate this headache, users will download the data to their desktop to increase their working speed.
The problem with downloading files to your own desktop is obvious. When a master file is updated, how can you make sure all of your users get the update?
You could re-download the file every time you make an update. However, if you change data even once a month, this is an unrealistic solution.
In reality, users won't get your updates and instead will keep the files they first downloaded. In short, they'll continue to operate with the files they're familiar with.
Companies these days have many different users who need this data. This leads to an almost infinite number of versions of what is supposed to be the same data.
Deleting Old Versions of Data
Another common cause of inaccuracy is not deleting old data.
You will see this very frequently with digital assets. If the decision is made to update a spec sheet or image, and a new version is created, the old version almost never gets deleted.
Out-of-date versions, especially of images, is like cancer to your data. It will continue to grow until it's too out of control to stop.
The only way to solve this is to bring in departments of employees and go through each and every image for every product to determine what is the most up to date version.
If you endure the never-ending meetings to eliminate old data and images, once you leave, the problem will only restart the second new images are introduced.
The only way to ensure you're keeping the most up-to-date images and data is to change the foundation you manage them on.
Different Versions of the Same Data
This whole time we've been talking about creating one version of the same data. Unfortunately, the online world requires certain pieces of data come in different versions.
A great example of this is having different descriptions for a product. To tell the story of your product to the different customers you want to attract, you often times need to tell the story differently.
Let's say your product sells to multiple industries. A generic description won't be compelling enough to convert a shopper in to a buyer. In fact, it can actually alienate your potential customers.
It has become more and more common to see industry specific descriptions like these, but they are often poorly managed and necessary changes are never made.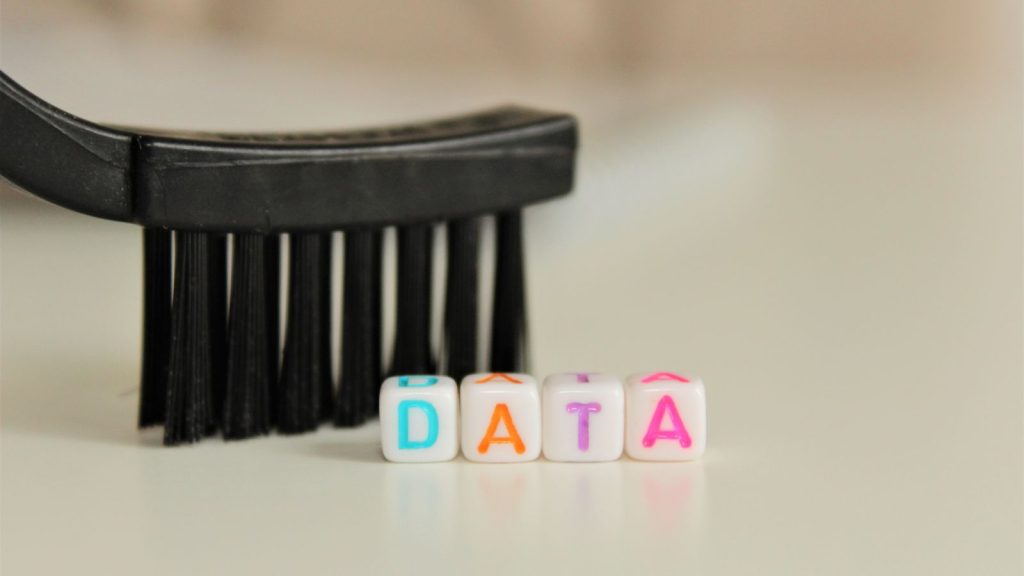 How a PIM Cleans Your Data and Keeps It Clean
A PIM functions like a database, a location for storage of all of your product data.
Traditional PIMs are often tough to use, so employees shy away from managing them. Also, this kind of a PIM is likely to only store product data, leaving digital assets high and dry.
Because a traditional PIM only solves half of your challenge, modern businesses need an easy to use, cloud-based PIM that also stores digital assets.
You can count the vendors and companies providing a platform like the one outlined above on one hand. Partnering with the right vendor gives you access to a foundation that not only cleans your data, but most importantly, keeps it clean.
(See the blog post below for more data about picking the PIM that is right for your operation.)
The First Step: Cleaning Your Data
Using PIM properly means doing things right from the very beginning, before actually using it. The right vendor knows they have to help your team implement your sleek new PIM before you can use it.
The best way to find out how good a vendor is at PIM implementation is to go to G2.com's "highest rated" PIM page.
Read the reviews left by customers and see who has the highest customer satisfaction rating. If a vendor has issues with customer satisfaction, you can be sure that dissatisfaction started with poor implementations.
During the implementation phase, you'll want to gather all product data files along with your digital assets and send them to your vendor for review.
You can leverage the implementation team's expertise to learn their best practices and hear advice about which attributes to create and how to quickly and accurately rid your company of bad data.
This process takes time and requires collaboration, but it's vital to your company's future success in the digital world.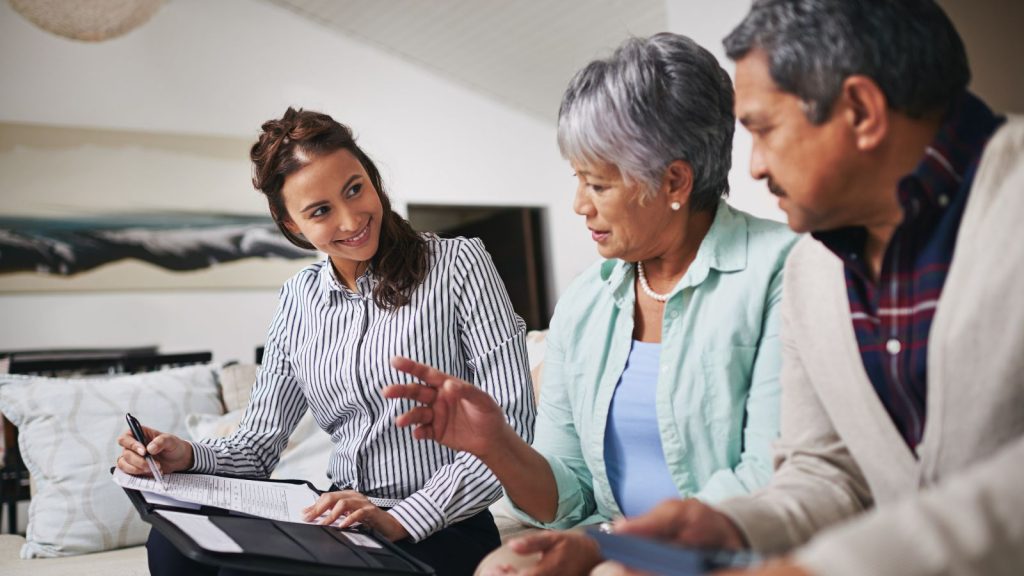 Structure Your PIM to Fit Your Needs
Every business is different. Teams are built differently. The products sold are different.
To maximize the benefit of PIM for your organization you need to ensure that you configure your PIM to your specific needs.
The key components you'll need to configure:
Attribute Sets
Taxonomy/Categorization
User Roles
Let's look at what these mean.
Attributes
Attributes are the bits of data that constitute the differences between otherwise similar products. Every company that sells products knows these attributes today as the columns on their Excel spreadsheets.
We list attributes first because they are the first step in configuring a PIM to your unique needs. You need to create all of the attributes you need to successfully market and sell your products.
Attributes can be:
Text: such as product descriptions and explanations of features
Digital Assets: such as product photos and instruction guides
Options: such as sizes, colors, and materials to choose from
A unique added value PIM gives your organization is the ability to make an attribute required or optional.
A great example is a specific image that may only be needed for your "hero" products. As such, this particular attribute could only be optional.
Also, say you decide each of your products needs to have no less than three features. You can require listing of three feature attributes to ensure product pages populate exactly as you want them to.
Later, you can run reports to identify which products are missing values for the attributes you've decided to make required. This allows you to easily identify product pages needing improvement.
Attribute Sets
This may be new to you if you aren't currently employing a PIM platform, but an attribute set allows you to group like attributes together.
This way, when you create a new product, rather than adding each attribute individually, you can assign relevant attribute sets to each new product.
Attribute sets are most commonly used for two purposes:
1. To group attributes that are only relevant to a specific product category
This first use case is self-explanatory. If you sell chairs and tables, you'll want an attribute set for each product line that includes every attribute relevant to that product line.
A massive added value is the fact not only that all relevant attributes are assigned to each product, but additionally that no irrelevant ones are either.
2. To group attributes that are relevant to a specific organizational department
This second use case will vary from organization to organization. A good example is separating marketing copy from digital assets.
Many organizations have one set of users that manages text and another set that manages digital assets. With PIM, you can create an attribute set with all of the text attributes and a second with all of the digital assets.
This way, when a user goes to a product they can easily find the attributes specifically relevant to them.
Taxonomy/Categorization
Every company has their own unique way of categorizing their products. But today, this is very much managed manually.
During implementation, you have to create a strong taxonomy conforming specifically to your business and the products you sell. This will make it easier for your internal teams to manage your products and all of the attributes associated with them.
Additionally, when you share your data and images with reps, dealers, retailers, distributors, and others, your taxonomy will make it easier for them to find what they are looking for.
User Roles
The final step in configuring your PIM to your business is creating a hierarchy of different user roles. A flexible PIM gives you the ability to choose which products and attributes each user can view and edit.
For example, a user who manages all of your product specs will likely need to be able to see all marketing attributes. However, you'd want to restrict that person's ability to edit the product descriptions and features which include that marketing material.
Setting user roles ensures the owners of each product or attribute are truly in control of inputting, modifying, and deleting data. No longer is there confusion about who changed what data. Instead users automatically create the digital footprints necessary to track all changes.
Once you have decided on a structure to store your data, you can quickly load up all data, images, and other pieces of content.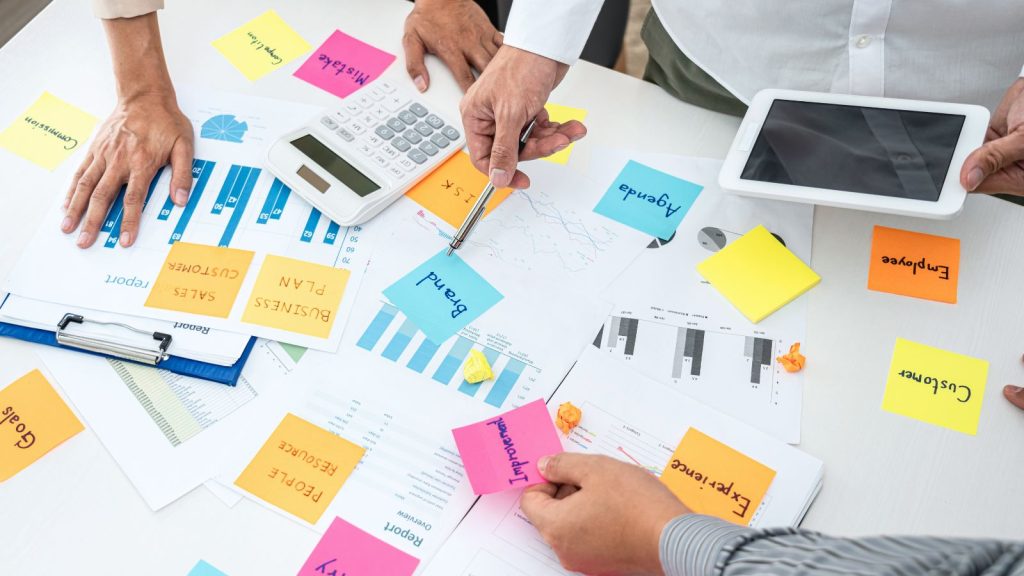 Adoption by Your Team
The true value of PIM only comes with using it to create a "Single Source of Truth" for all of your product content. For this to happen, your team has to adopt a new way to manage and share their data. All of this needs to happen within your PIM.
So often people are averse to change, but to grow you need to change with the times.
Think back to when your team started managing product data and images in many different files. It wasn't something they were excited to do, but it was the only option.
Over the years users have become used to the terribly inefficient process of managing massive Excel files and searching through image folders. Initially, some of the team may be averse to adopting a new method, but with the right PIM and some training, they will come to love this new way of managing data.
The number one key to adoption of a new PIM is making sure it's easy to use. To reiterate, many older PIMs have the deserved reputation of being so difficult to manage that you need to have a PhD in computer science to use them properly.
Just like implementation, the best way to ensure a PIM is easy to use is to go to the G2.com's "Ease of Use" ratings page.
The easier a PIM is to use, the faster your entire team can adopt it. You'll see this is true even of those users who aren't exactly "tech savvy."
Notifications and Workflow
Today most organizations have a workflow process they follow, but it's all manual.
Connecting your team with notifications is vital to ensure your data starts clean and, most importantly, stays clean. If updates and changes are made, but no one knows, how will you make sure the changes are correct or leverage the new content?
A flexible and robust PIM gives you the ability to create different workflows for different actions that may occur in your PIM.
At a high level, a workflow gives you the ability to send automated notifications to users informing them of new tasks. Additionally, you can incorporate an approval step, so if a user makes a change, it won't go live until it's approved.
Workflows help in a variety of ways and are ultimately a crucial part of driving team efficiency.
The most common types of workflows are:
New Product Introduction
Content Update Workflow
Product Syndication Workflow
Let's look at what these are.
New Product Introduction Workflow
This is the most common workflow because the most competitive companies today tend to introduce new products more frequently.
New product introduction workflow ties your team together when introducing a new product. This ensures all required attributes are quickly and accurately created.
It also ensures each user role knows exactly what data they need to create for each product, eliminating the possibility of missing or forgetting about data required for product launches.
Not only does new product introduction workflow ensure all attributes are correctly created and populated with data, it dramatically cuts down the time it takes to launch a new product.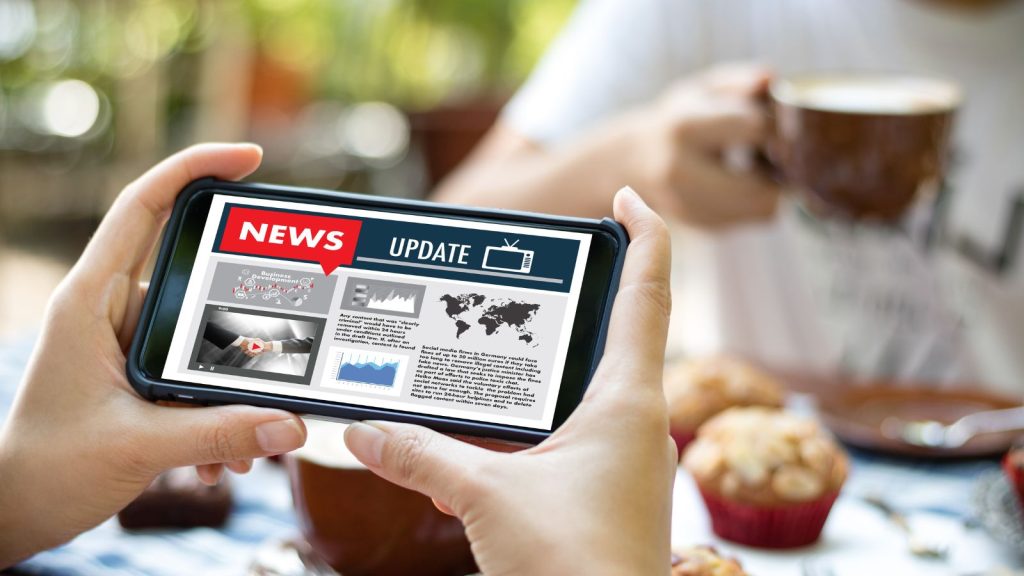 Content Update Workflow
Content update workflow solves one of the biggest headaches companies face today: knowing how changes are made, who made them, and who approved them.
A content update workflow allows you to create a workflow process when a change is made to any or all of the attributes in your PIM. This is most commonly used to notify a manager who then approves or denies a change to product data.
Not only does the manager have the ability to accept or reject a change, but they can also send notes back to the user who initiated the change. This improves communication both within teams and across different departments.
The approval step also ensures data stays clean. Today, when updates are made they often times don't have a step for another user to review. Ultimately, this is a leading cause of data being out of date and "dirty."
In addition to having an approval step worked into all product updates, a great PIM gives you the ability to see which user made what change and which user approved it.
If there is ever a disagreement on data, you can quickly identify who made and approved the changes, and identify why the changes happened.
Content Syndication Workflow
This workflow is specifically for companies fulfilling data requests from retailers and distributors.
Retailers and distributors send you large Excel files to populate. You need to quickly complete and return them to get your products listed on these great channel partner sites. The slower you are the less likely you are to capture sales.
A modern, robust PIM allows you to load in the attributes you received from your retailers into your PIM. If you are using a truly modern PIM, you should be able to quickly load all of the rules associated with the attributes as well.
Content syndication workflow notifies all users responsible for any attribute that is going to be sent out to your new channel partner. These users know exactly what they need to do and collaborate on one platform, instead of working in separate Excel files.
Once a user has completed the data they are responsible for, approval can be requested. This way you can be sure you are only sending clean, robust data to your channel partners.
The lack of this step is the number one reason product pages on leading retailer and distributor sites include incorrect and incomplete data.
Adding this small step to your process post PIM implementation will result in an increase in sales for all channel partners you use to fulfill requests with your PIM.
Clean Data Drives Sales and Increases Market Share
Ultimately, clean data benefits your business because a smooth-running company empowered by accurate, up-to-date data, is going to be able to utilize that data to grow sales and market share.
Presentation of clean data on product pages results in…
More page views
Lower shopping cart abandonment rates
Higher conversion rates
More good reviews
Fewer negative reviews
Higher likelihood of word-of-mouth sales
All of these are sales drivers, meaning clean data helps you increase revenue, grow your market share, and, ultimately, own the digital shelf.
Now that you know why PIM is your best bet for making and keeping your product data and digital assets clean and up to date, click here to see what Catsy can do for you.