In 2020, eCommerce organizations would largely benefit from setting up a PIM ERP integration.
The data in your ERP system is so important when it comes to selling on multiple sales channels. Having a multichannel organization may mean sending to internal sales reps, field sales reps manufacturers, e-retailers, as well as on marketplaces and direct-to-consumer sites.
While it can otherwise be challenging to manage all of these channels while concurrently producing engaging marketing content, a solution exists to consolidate everything.
Syncing your ERP system with PIM establishes a sturdy foundation for both SKU information and product content: An effective combo for eCommerce.
The Basics of an ERP System
An Enterprise Resource Planning (ERP) system maintains a multitude of processes. From manufacturing to creation of products, it oversees all aspects and resources of an eCommerce business. In this case, the resource is the product and all of its associated data. In essence, the product life cycle begins in the ERP.
There are a few different types of ERP, from on-premise to cloud-based and everything in between. Cloud-based ERP is stored on a cloud server, a method that is growing in popularity for its flexibility and back-up storage. While on-premise has, until now, been more common, cloud-based ERP is far more preferable because of their high proficiency in storing large amounts of dynamic product data, analytics, and information across various departments. Other ERP solutions might be a mixture of the two, a hybrid system of sorts that is customizable to the organization.
What organizations can benefit from an ERP? If you think ERP software is only for larger companies, think again. More and more small-to-medium-sized businesses are adopting ERP because they see that it can save them a lot of money and time in the long-run.
What information does ERP manage? The ERP is a jack-of-all-trades. Hence the name enterprise, it consolidates and commands every moving part of a business. All the way through the supply chain, the ERP generally integrates many aspects of the product creation and maintenance process. Some ERPs may specialize, or show strength in certain areas over others.
Here's a list of common functionalities of ERP systems:
Sales and production
Accounting
Analytics from buying patterns
Customer relationships
Logistics
Manufacturing
Inventory and stock
Top ERP systems in 2020
While quite a number of ERP systems exist, each with varying levels of functioning and software type, for our purposes, we have gathered some top ERP systems that Catsy PIM sees much potential in integrating with. These include the following systems:
SAP: One of the more common ERPs, with a 24% market share, SAP is an on-premise and cloud-based ERP that conducts a wide spectrum of business processes, from financial management to production planning. SAP prides itself on its customizability to a business' industry, quick administration, and many other pros.
Epicor: Cloud-based ERP focuses on supply chain management and product management pre- and post-material manufacturer. Businesses can add Epicor modules depending on their specific needs.
Oracle's Netsuite: One of the first ERPs, Netsuite has been prominent in the eCommerce realm since 1998, revolutionizing the industry for small-to-midsized companies. It is known for its global support, with 10+ languages included.
Peoplesoft: Also owned by Oracle, Peoplesoft offers a more internal focus to the ERP, focusing on human resources and workforce management. It is less comprehensive than other larger ERP systems, but it successfully specializes in people-facing aspects of a business and centralizing customer data.
When considering a product information management software, it's important to think about how well it will integrate with your ERP.
An ERP can't do everything, especially when it comes to creating high-converting, beautiful enhanced content for all your endpoints. In fact, a PIM ERP integration is conducive to maximizing your eCommerce potential because it rounds up both back-end and front-end, improves omnichannel consistency, feeding in critical data about sales while helping export content that charms customers.
That being said, here are the top 8 reasons why integrating ERP and PIM will propel your eCommerce strategy.
1. Communicate SKU data across systems
One of the most prominent features of an ERP is its facilitation of product identities by SKU. When combined with PIM, SKUs provide the foundation for managing, sending, and tracking all products across systems.
What exactly is an SKU?
Anyone who has even stepped into the eCommerce world knows what an SKU is. But let's try to understand SKUs in the context of ERP PIM integration, and what it implicates in all systems connected to the ERP.
A stock–keeping unit (SKU) is the fundamental unit of product management. An SKU represents each product using a code. Each part of this alphanumeric code stands for a characteristic of the product. SKUs are subjective to each organization, to establish what each digit or letter means. In other words, SKUs are helpful for internal functions by allowing easy tracking of products.
It helps manage stock and inventory in the backend. However, it's important not to forget that SKUs remain important across all processes, not just inventory management.
Stock and inventory management is the most important function of SKUs. That's why every SKU originates from the ERP system. Because ERP manages inventory and receives data about sales, you can maintain excellent customer experience. Without a blip in the process, ERP monitors the stock level of a product via its SKU. In many cases, the ERP automatically orders more stock without outside prompting. Consequently, this averts any customer dissatisfaction. And it saves time as well.
Why is a stock keeping important in ERP and PIM?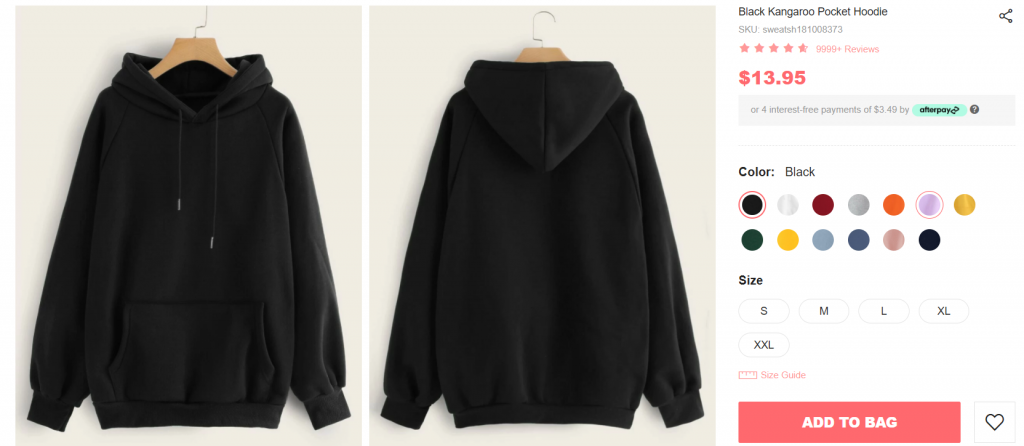 First of all, connecting ERP and PIM automatically inputs the PIM with all existing and new product SKUs.
In fact, PIM organizes products by SKU as the major identifier. As a result, it reduces the time costs of migrating product SKUs onto disparate eCommerce platforms.
Without PIM, it's necessary to populate each channel with SKU and related product data. Integrating ERP with PIM leads to effective product management. Additionally, it streamlines order operations and commands overall inventory processes.
Managing product information with SKUs
An SKU already informs about the vital attributes of a product. So it's easier to organize products on PIM and all distribution channels.
For example, say a company sells hoodies. An SKU for a large, black, cotton men's hoodie could look something like HD-MN-BL-40. Each part of the code represents an attribute (HD for product or hoodie, MN for men's, BL for color, and 40 for US size large). SKU creation is subjective. Meaning, it largely depends on how a company defines its product attributes. So one company's SKU for a product may look completely different from another company's even the product is very similar.
Now, how do SKUs improve information management on PIM? Well, using SKUs offer a basis for categorizing products and establishing major attributes on PIM. Since the alphanumerical patterns remain the same when they move over to PIM, it's easy to group products by family and variant.
Order management
ERP gives eCommerce organizations a bird's eye view of all orders coming in. Using SKUs, you can track all sales and manage subsequent order processes. With SKUS, it's easier to track order information across all systems. So when PIM, which doesn't deal with orders, connects to ERP, it's easy to see what product pages are attracting the most attention with the SKU.
Inventory management
While ERP manages products by stock level and order behavior, PIM handles them more constructively. In fact, the purpose of PIM is to orchestrate product taxonomy. This is the process of categorizing products by attributes. PIM creates relations between products for optimal marketing and content distribution. It does so by providing a space for product attributes and details.
At the most basic level, ERP automatically updates stock information on product pages via PIM. Since PIM consolidates a multichannel business, you can immediately ensure all channels are up-to-date in terms of product availability. As a result, it prevents unhappy customers who find out too late that a product is unavailable. Based on ERP projections, customer service reps can provide accurate estimates of the time of product arrival.
Overall, a frictionless communication of SKU information between ERP and PIM improves all functions of an organization.
2. Easily send data to retail partners
When you want to send product information to retailers and distributors, it may take some effort. Gathering that information and formatting it before sending is quite time-consuming.
Furthermore, there's much at stake. After all, retailers and distributors are essentially…your customers. Even though you are sending these partners your product data for them to resell, you still are selling to them first. So every product data you provide should be, firstly, clear and comprehensive, but also, include marketing content that sells a product itself.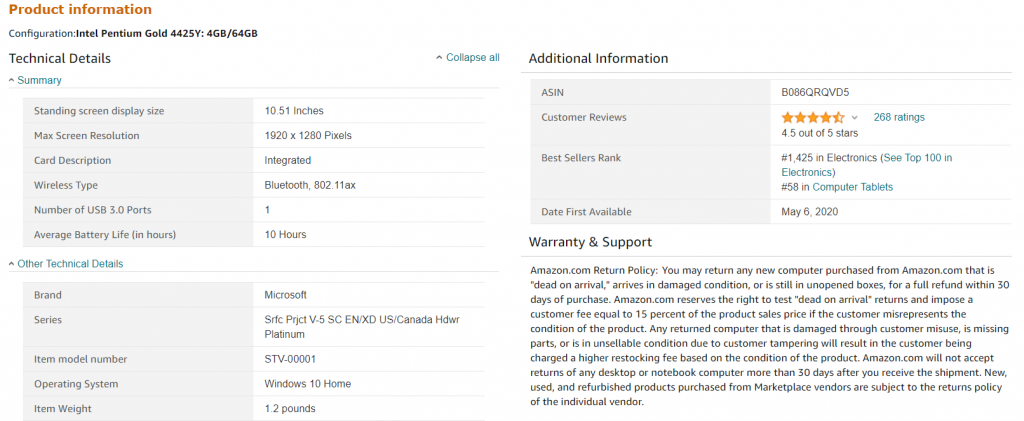 ERP holds critical, but bare-bones product data.
That's not enough for customer-facing pages. The role of PIM is to take that clean data, maintain it, and augment it into more descriptive, compelling information. When filling out item setup sheets, this is incredibly important -and just equally as complex if all this information is in different corners of an organization.
Preparing item set up sheets with ERP and PIM
When entering a partnership with retailers and distributors, you will need to complete item set-up sheets.
An item setup sheet is a channel-specific spec sheet of all product data. Such sheets are helpful for sending products and their data in bulk. Usually, organizations must fill them out according to retailer requirements, since every retail endpoint has different standards.
What information do you need for item set-up sheets?
To fill out item set up sheets quickly and successfully requires data from both the ERP and the PIM.
UPC (Universal Product Code)
GTINs (global trade item number)
Specifications
Product content
Product attributes
Both ERP and PIM simplify this process because they eliminate the need to search and locate various pieces of data.
For example, ERP will provide the Universal Product Code (UPC), which facilitates the selling of a product across external sales channels. It's much different from an internal SKU code. Additionally, for those selling globally, ERP provides the Global Trade Item Number (GTINs), which is used to track products across the supply chain.
Product specifications are also important to establish the logistical aspects of the shipping and supply chain. Retailers and distributors need to know any specs like the dimensions of a product.
How much does a product weigh? When packaged, how much does it weigh? What are the materials? Where do parts and supplies come from? Specs on the item set up sheet paint an exact picture of the more technical, but vital, product details.
Finally, retailers and distributors need product attributes and content. This sort of product information emerges from PIM because it is created from the original specs and dimensions. Such content is just as much for consumers as it is for the retailers and distributors doing the selling. Such content includes product marketing copy, titles and bullets, descriptions, assets, and pricing.
Both ERP and PIM will be required for populating item setup sheets.
On ERP, the logistics department finds and updates product specifications and dimensions, which distributers and retailers obviously need.

PIM facilitates item set up sheets
Integrating ERP and PIM allows for that data that logistics gather to easily populate item set-up sheets. A PIM is important in preparing those sheets to market to retailers and distributors.
Retailers and distributors need all possible information, and they need it fast and easily. Usually, retail partners have their own challenges. Many must manage thousands of product SKUs coming in from a variety of B2B partners with differing supply chain and fulfillment methods.
If your item setup sheets are lacking, they might not be accepted.
For the successful transfer of product data to retailers or distributors, PIM helps by ordering templates for sheets for top retailers. Sheets specifics to Amazon, Walmart, Grainger, Home Depot, etc. Just fill them out using the data from ERP (SKU, packaging, materials) and the enriched data (copy, content, attributes) and you're all set to syndicate to all partners.
3. Consolidate pricing and marketing
Every sales team needs certain information to engage a prospect's attention and close a deal. Unfortunately, due to either data siloing or an improper way of giving sales reps access to product information, it can be a strain and reps' productivity.
To improve the efficiency of closing deals, sales reps need both accurate pricing and marketing information. Surprise, surprise, ERP manages product costs, profits, and pricing while PIM manages marketing data. In other words, PIM ERP integration is essential to sales maintenance and growth.
Sales need pricing information from ERP
Let's admit it: pricing in eCommerce can get messy. For example, organizations may have multiple types of prices:
Minimum advertised price (MAP)
Role-based pricing
Wholesale pricing
Category-wise pricing
If you sell on different retail channels, you probably have different pricing for each. Not to mention different pricing regulations per customer, particularly if you are a B2B business. Pricing can change from a day-to-day basis.
Managing all these types of pricing, on top of other cost-related numbers (revenue, profit, orders, etc.) can get confusing.
Unfortunately, this can be difficult for sales reps when they are trying to stay up-to-date with pricing. Obviously, they require the latest price for all products to successfully close deals. This is essential to avoiding error-driven mistakes that could lose a sale and decrease customer trust.
Why centralizing product data from PIM and ERP is critical
Sales reps are supposed to nurture new and returning customers. The sales team is in charge of relaying information to prospective customers. This information, its quality, and its accuracy can make or break a deal. That's what customers value, in addition to swift response time, complete and rich product details, and of course, the correct price.
Centralization of pricing and marketing data helps sales because it provides quick, easy access. This is essential to employee efficiency and eliminates time losses or frustration and stress in gathering data. Extra minutes wastes could deter a potential customer. Even worse, incorrect data, especially with pricing, could avert a possible deal.
Sales reps need a hub of both data and marketing content
Enterprise Resource Planning is an efficient way of connecting different departments and giving them access to critical details – including sales and marketing departments. However, many ERPs are not built as a self-service hub for the entire department.
Furthermore, many ERP functions don't cater to the marketing team. Certainly, the data they need is there, but an ERP conveys much more information than is relevant for marketing. So they may receive their necessary data in the form of a product data spreadsheet.
As for sales, reps get information via a specification sheet, but this isn't efficient.
Sales Teams need centralized data from ERP on PIM
The best solution is to feed product information from ERP to a PIM, on which both sales and marketing can access all data specific to them. For both, PIM offers a way to tailor the view of product data to them. So that means sales gets a close look at complicated pricing while marketing has the perfect database to begin enriching raw data.

PIM gives several methods for sales reps to streamline work:
Digital showroom
Print or Digital catalogs
Self-service database for sales reps
What sales teams truly benefit from is a sale-specific self-service database. One which they can access via PIM as needed. With PIM access, reps essentially get a close-up, focused look at only the product data relevant to them. Hence, it cuts out time wasted looking for data amidst tons of unnecessary, distracting information.
4. Create effective merchandising with ERP & PIM
To strategize a brilliant marketing plan, you need feedback. With ERP's reporting of sales data and product analysis, you can create better marketing tactics on PIM. By being able to see the performance of various products, you can use ERP to predict sales, identify product liquidation, and make decisions about merchandising based on data.
ERP informs PIM about sales patterns
When integrated, ERP which oversees all accounting, sales, and order information, makes up for PIM's inability to track live analytics. By that, we mean PIM does not receive any sales data from eCommerce channels. That's why connecting the two systems creates a powerful force – in which PIM and ERP play off each other for long-term eCommerce success.
With ERP's sales data, you have an inside look at metrics, purchase patterns, and revenue. To make it actionable, you can use that data to directly modify or impact product content. Even better, you can use those sales patterns to forecast future sales.
ERP sales forecasting
Sales forecasting is the neat ability to estimate or predict the future of your sales based on current patterns. Sounds pretty simple, but it has a tremendous impact on your marketing strategy. ERP's sales forecastings offer a bridge from back-end management to marketing on PIM.
When integrated, eCommerce businesses can use ERP to make sales forecasting or predictions about sales behavior. This is where being able to strategize for eCommerce success comes in. You are able to utilize sales information from ERP to make decisions about online store merchandising.
Product liquidation
A large part of monitoring the performance of your products includes the bad parts as well – when a product isn't doing as well.
Product liquidation describes the process of a product losing sales, which ERP reports. Having an overstocked inventory is not good. By being able to see immediately when a product's sales have lost traction, you can make quick decisions on how to deal with it.
For example, you can update your marketing strategy for such products to sell faster. Or, more specifically, use smart merchandising to promote slow-selling products.

ERP and PIM integration informs merchandising decisions
Merchandising is a great way to ensure products that aren't as popular get more attention.
What is merchandising when it comes to ecommerce? Merchandising is known as an aspect of physical retail stores. However, it works the same way online too. If marketing is the vehicle, merchandising is the delivery. Merchandising uses sales analytics from ERP and marketing tactics from PIM to create a beautiful product promotion display on your online store.
At least 65% of people are best informed through visual means – images, diagrams, etc. But let's be honest, everyone has the unique human quality of digesting visual information more easily. Be it a window display or an online store layout, the aesthetic design has a huge impact on decision-making. Merchandising uses design and psychology to elevate product value.
For example, businesses can tailor various elements of the online store site or the product page.
Website layout
Navigation
Related or recommended items
Upselling and cross-selling
Bundling
Product category landing pages
5. Faster variant setup and enrichment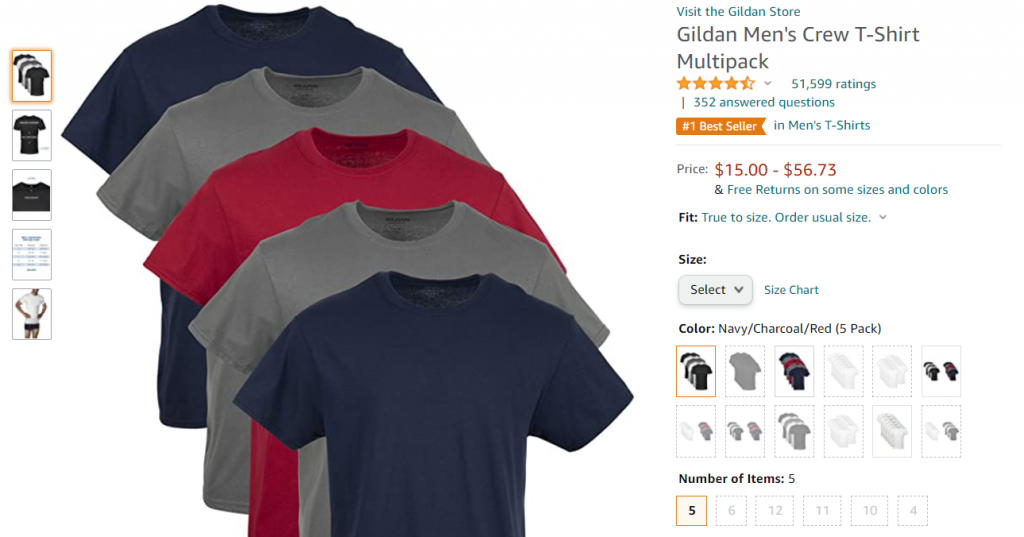 Another neat feature of PIM ERP integration is the ability to help organizations set up their variants.
Product variants are the different options of a product. For example, a shirt that comes in 3 different sizes will have three variants of that product. On top of that, if the shirt comes in 5 different colors it will then have 15 different variants based on the combinations of its attributes.
The more attributes a product has, the more variants will result from the combinations. Each variant has its own SKU, making it an individual entity when it comes to product management. So ERP needs to differentiate it from other variants when processing orders.
The challenge of setting up variants
Offering more product options can certainly be a huge advantage. Consumers like to see they have options at their disposal. But having too many variants, just like it can be overwhelming for an indecisive buyer, it can overwhelm an organization.
While SKU makes it easy to identify and track product variants in ERP, the ERP doesn't do much in terms of enriching and categorizing variants for customers. In fact, this process can be more complex than you might think. With ERP, this is an important consideration. Organizations must balance their resources with the return-on-investment to evaluate the worth of product variants. When you have too many variants or an inefficient process of managing variants, it makes things needlessly difficult.
Set up variants on ERP and enrich in PIM
Variants are set up in ERP and variant images, additional variant content from PIM. Direct to Customer sites and digital showrooms need SKU data for ecommerce success
Product information management helps to ensure your product variants are performing well.
ERP displays variant pricing information for each variant.
Publishing onto the catalog must show pricing information. PIM doesn't have this pricing information. But ERP does, which is why integration between the two is so important.
What is PIM's role in variant products? While set up in ERP, variants need to be enriched in PIM to provide a great experience that drives sales. PIM has all the features necessary to prepare variant images, create variant-specific content, and distribute elegantly onto digital catalogs, showrooms, and pages.
All distribution channels need SKU data for variant information. But it's only half the coin. For eCommerce success, PIM and ERP integration smooth out the process of setting up product variants.
6. Immediately communicate product status and stock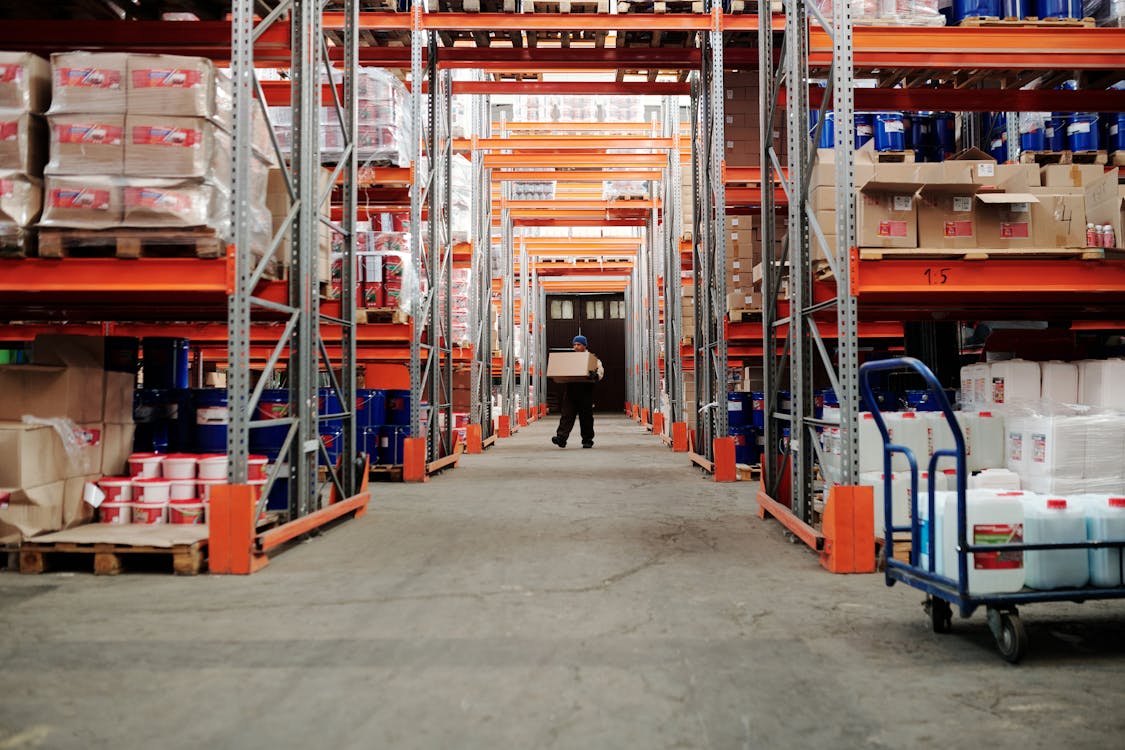 Channels need SKU activation and deactivation information. Many ERPs specialize in conveying stock information, and organizations can choose how tightly woven that system is with the PIM system. Some businesses may prefer to show – One thing is for sure, all eCommerce channels need to regularly sync SKU activation and deactivation status from ERP.
Activation and deactivation information
When activating a product SKU, it essentially means turning the switch to "sell" a product. Across all channels and sales platforms, the product comes alive. Activating it alerts the rest of the departments and systems that a product has been listed. On the other side of the coin, deactivating a product successfully delists it from all endpoints. Instead of going to each channel and manually removing or unlisting a product, you need only deactivate the SKU on ERP and all connected systems follow.
Creating an SKU means activating it on channels.
To deactivate an SKU, the product or product variant will disappear or hide from all distribution channels. In other words, it will become delisted. ERP is where you can manage and see which product SKU is activated or not.
Before you sell on a channel, you won't be able to unless you have created and activated your SKUs. Activating SKUs can be done on the ERP system. How does it do this?
PIM ERP integration facilitates product status communication
ERP oversees all stock updates, monitoring activation, inventory, and availability. What that means is that when a product is low in stock, you know to either order more (or ERP orders more products automatically) or deactivate the SKU to delist on channels in the meantime. So you know when to deactivate an SKU with low stock.
All departments of an ecommerce organization should be aware of whether a product is activated or not. This cuts out any inefficiencies and protects from dire errors or customer dissatisfaction. For example, if communicating SKU status is slow, marketing and content creator may be spending time on a product's page that might be deactivated.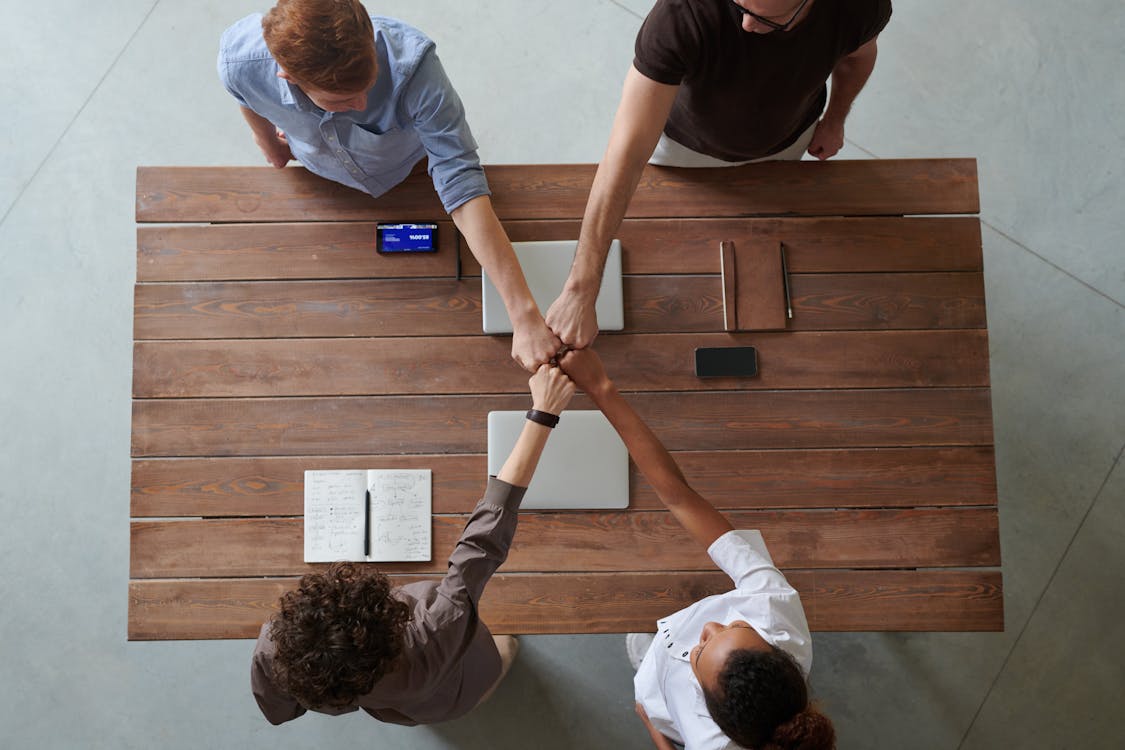 7. ERP & PIM reduce product launch time
A huge struggle that many ecommerce businesses face is that of slow time-to-market.
Simply, time to market is the length of time it takes from devising a product idea to getting it out there – whatever sales channel it may be. The time-to-market is really nothing new. Unfortunately, as a problem, it is terribly widespread. So product managers and ecommerce executives are frankly too familiar with a slow time-to-market. Or at least with the seemingly unachievable goal of reducing how long a product launch can take.
Considering time-to-market is so important, being late to the party, by product launch definitions, means losing out on a lot of opportunities. By the time your product finally comes out, the markets might already be saturated. Perhaps a competitor has already beat you to it in your niche.
Certainly, business is not always a numbers game, but in this case, speed is critical. When it comes to any product launch, there must be a balance between the quality of the project and the time it takes to complete said project.
The many steps to a product launch
However, seeing how complex a product management project can be, it's understandable why time is put on the back-burner.
From the very idea to that first, refreshing sale, there are a number of steps involved. It takes time to ideate the very hint of a new product, to design it, order parts and materials, create prototypes, manufacture and finalize the product, centralize its attributes and data, organize marketing and digital assets, and finally activate the SKU and sell.
As we know, there's an unspoken rule that the more complicated something is, the more complicated it can get. In other words, many steps make for a higher risk of error and missteps.
During the project, anything could happen. That's why it's important to take advantage of anything within your control to reduce time-to-market. After all, time impacts revenue. The market is constantly changing. If a product launch is delayed, that set-back means jump-forward for competitors. It's simply logic: the more time you save means more time actually selling. Say you finish a product launch within 3 months instead of 6 months; that's 3 months of revenue right there.
Imagine the revenue you could win from implementing a solution that can free up months of unnecessary work permanently. With little to no effort on your part, (perhaps less effort than you are already taking), a PIM ERP integration offers that solution.
The solution to a faster time-to-market
ERP and PIM do several things together that provide more than enough support for your product launch. Essentially, these systems work to eliminate all sources of prevention from a quick product launch.
For example, data-siloing is one of the most common hindrances. With it comes a slew of side effects. Usually, when a company struggles with disparate data, it involves inefficient workflow processes and a lack of organized collaboration. All of these factors work together to drag your organization down.
When your product data is scattered, it means your departments are in different corners. Data arrives from various sources, and when they remain with their relevant departments, it prevents productive work. For example, it may seem like the manager of the supply chain is worlds apart from the marketing creatives. But marketing will need relevant product specifications, won't they? Each team has its own purpose and roles, but dividing responsibilities is meant to nurture focused specialized work – then everything ties together into a neat package – in this case, a great online store, brand, or product page.
But when data is disparate, teams are isolated, and the project is disorganized, it's an inadequate foundation for efficient communication.
PIM workflow speeds up the product launch
When all departments have access to important product SKU data and have a workflow process by which they can communicate, create and approve tasks, notify members, and check on work progress, everything is streamlined. Everyone knows what they are doing, the data is all in one place, no bumps in the road, no waiting for approvals, no waiting for emails, no asking an external user in the supply chain about the specs.
Rather, a PIM and ERP integration brings together the most important parts of all of these dynamic parts of a company. External data and other information are funneled through the ERP to PIM. Then, PIM holds the activation of a product, triggering the workflow. This creation of the process is focused, has set tasks and goals, checks content for completeness and grades its quality, encourages productivity and collaboration while ensuring accountability and clean data, then facilitates quick and seamless syndication of the final product page on integrated ecommerce sites.
The product launch all works like clockwork. And that is what creates a faster time-to-market.
8. Centralization encourages business growth
When a business only uses an ERP, it becomes necessary to jump back-and-forth between the ERP and online eCommerce sites. Consequently, this can be confusing, waste time, and open up risks for error.
The biggest advantage of an ERP PIM integration is that it centralizes all the important parts of a company's product data. Bringing together ERP information and centralizing it, or storing it, on one easy-to-use hub meant to send out to official product pages vastly improves business trajectory. In other words, when all the relevant data is grouped in one place, it's simply easier to market it.
Since ERP is multidisciplinary, it is not built for customer-facing aspects. Instead, that's the role of PIM: to contextualize and devise a consistent brand message that sells.
Over time, PIM and ERP working together have wonderful implications for growth. This is because when all aspects of an organization are connected, there are fewer lapses in work and continuity. It leads to streamlined processes, smoother communication and collaboration, and direct connection to final endpoints, like an online store or sales channel.
ERP and PIM integration reduces friction
By friction, we're referring to that back-and-forth maneuvering between organization aspects. But it's also much more than that. Un-integrated systems tend to slow down business growth because there are just so many tedious tasks to manage.
However, what PIM does is it thrives on automation. By automating certain repetitive tasks, it unearths a smooth line of editing, processing, and distributing enriched product information.
Better internal communication
Another major caveat that PIM brings to the ERP table is that of collaboration. While many, if not all employees can access ERP, sometimes the busy, full ecosystem isn't the best for role-specific tasks. PIM provides a space for internal employees like marketing, sales, customer service, designers, and copywriters, to work together to construct high-quality product content.
Great collaboration builds on PIM's foundational automation. When annoying tasks are dealt with, time and energy are free to really focus on strategizing high-quality, long-lasting marketing campaigns that make everything worth it.
Smooth integration between ERP and eCommerce sites
In many cases, ERP is the focal point of the business. But it is never a smart way to deliver customer-facing marketing content. In other words, you won't see an ERP that feeds directly into your eCommerce sites, direct-to-consumer shop, or anywhere else you sell products on. That sort of enrichment isn't available on ERP.
Hence, the advent of PIM software as an intermediary. In a sense, PIM is much like a middleman between raw product data and glossy, engaging, product page content. Product information management prepares data from ERP to market and sell products on eCommerce channels, helping you build an SEO strategy that drives traffic.
In the end, you save a lot of money by supporting productivity through an ERP PIM integration. Instead, the efficient workload and time freed up to go back into the organization, promoting growth down the line.
ERP & PIM: Consolidate product SKU data and rich content
Enterprise resource planning systems are essential, not only on an overall business scale but also specifically for maintaining SKU data. All your product's identification code, attributes, dimensions, and other specs are held securely in an ERP system. While ERP certainly takes on a lot in terms of manufacturing, managing product resources, and supply chain, that's only half the equation.
The other half consists of essential product content. Things like copywriting, digital assets, and marketing data are centralized on a PIM & DAM amalgamation.
To leverage e-commerce success by way of creating strategies, integration between the ERP system and the PIM software is valuable. With the ability to track SKUs, control inventory, collaborate, and use sales data for improvement on the web end, it's a smoother process. It results in goal-oriented plans and data-driven marketing campaigns that propel your e-commerce business to the next level.
ABOUT CATSY
Catsy has been providing unique value to the product information industry since 2003, allowing businesses a way to achieve high-quality product content. Our product information management (PIM) software centralizes all product data, so you can manage and share data with internal teams, retailers, and multiple platforms. Revolutionize your business with Catsy's accuracy, automation, and optimization. To learn more, visit us at https://catsy.com.