Product Information Management (PIM) is software that provides a central space to create, manage, and syndicate product information across sales channels in a unified manner. Internally, PIM comprises components to store and share product information across multiple systems and to facilitate workflow.
PIM can store all sorts of product information:
Product Descriptions
Configurations
Logistics Information
Reviews
Warranty Details
Prices
This makes PIM a reliable, all-in-one source of product information. Content is the king of ecommerce, and quality tailored content that ensures a delightful customer experience is built on product information accuracy.
PIM components deliver this accuracy to your product pages.
Essential PIM Components
At its core, PIM offers companies the flexibility of working with every platform for product information retrieval and distribution. Companies must ensure customers receive complete, accurate information to make purchase decisions.
PIM and its standard components make this possible.
Your PIM must syndicate product information easily.
Product information syndication is crucial because storage spans individuals, teams, and their devices. For example, bulk editing ensures information consistency.
Editing information on marketing channels and platforms one by one takes forever. This also leads to product information inconsistency and increases the chance of including errors on product pages. Make sure your PIM can edit product information across digital channels simultaneously.
A good PIM is also highly flexible and configurable.
Users should be able to view the product information by channel to make adjustments according to specific channel requirements. Your PIM should also integrate easily with other systems to turn out quality product content.
Content analytics is another element your PIM must have. Analytics allow you to monitor product sales performance and fix problems as they arise.
Your PIM has to include a Digital Asset Management (DAM) feature. DAM in PIM allows you to optimize digital assets, such as images and videos, for specific channels. Your DAM should be able to transform assets for seamless syndication across all the channels you use regardless of what their specific requirements are.
When choosing a PIM by the components it has, first know what your goals are.
Define Your Objectives
What do you want your PIM to do?
Answering this question will allow you to structure your PIM to support your marketing strategy and organizational goals. PIM capabilities are numerous, and performance tends to vary from one organization to another.
Start by defining your central business objectives.
You may want to simply deliver quality product information or improve internal team coordination. Maybe you want to expand across channels, reduce time to market (TTM), or improve your entire customer experience.
It's essential to set goals and define how success will be measured. It's no use investing in a PIM if you can't understand its impact. Ultimately, you have to define how your PIM will support brand growth, because if you're not growing, you're dying.
Determine Your Implementation Parameters
Ask yourself how you're going to implement processes with your PIM.
To define the implementation scope, you need to consider your preferred channels, your operation region, and current time-to-market.
There are two models of handling product information:
Model all product information from the outset.
Start with subsets of product information and increase in subsequent phases.
Large companies tend to opt for the second method because they prefer beginning with a particular product line or region. The second method allows for process testing to ensure proper functioning well before full implementation.
Other companies may prefer the benefits of full information centralization by rolling everything out at once. While both methods include pros and cons, your decision should rest on your company's current and future needs.
Implementation Strike Team
Successful PIM implementation requires a strike team.
Even for a small ecommerce operation, it's unlikely one person will be able to handle all the requirements of implementation. The tasks of implementation are as different from each other as the knowledge and skills required to complete them successfully.
You will need:
An executive sponsor to see everything through
A project manager overseeing daily tasks
A product manager to gather all your product information
A group of individuals to input all the information
A marketer to write your product page text
A designer to supply images
A tech who knows how your ERP system will integrate with your PIM
Determine Your Product Catalog Structure
The only way to build a strong catalog is by using accurate product information regarding all of your offerings.
This means your product categories, attributes, how they vary, and their use regarding different customer touch-points.
PIM offers a broad range of options.
You can structure your catalog virtually any way your company requires. But craft that structure carefully, as the success of your PIM implementation depends upon it.
Your catalog structure should reflect the attributes of the specific sales channels you intend to use.
The structure should also support different product categories, attributes, and how these may vary.
Finally, incorporate the catalog must include the relationship of a given product to another as well as metrics for different online sales areas.
PIM Components Include Workflows & Integration
Getting the most out of your PIM depends largely on the strength of the workflows you set up.
You need to think about which teams interact with what product information, as well as what each team's core function is. Consider how each team will use your PIM and how processes need to be ordered to maximize efficiency. Also, define permissions carefully so the right people have access to the right information, nothing more or less.
Proper understanding of the entire workflow will guide business operations and increase efficiency.
Previous work processes may need updating for the way processes will work after PIM implementation. You may want your PIM to support processes you think you can't change, but those processes might be the most in need of overhaul.
Remember that one of the greatest strengths of PIM lies in eliminating the placement of product information in silos.
PIM workflow support provides for information sync, driving accuracy in real-time. This kind of integration helps streamline your entire ecommerce operation.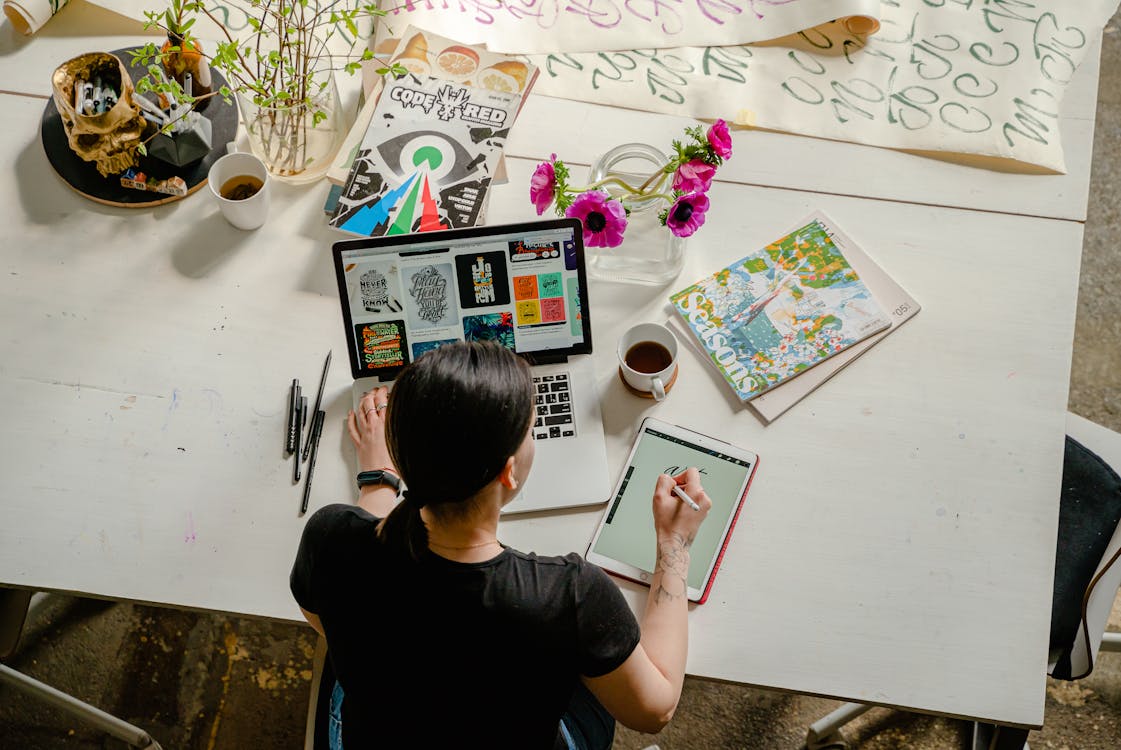 Digital Asset Management (DAM)
It's important to ensure that your PIM includes DAM capability.
While some companies have modified DAM to mimic PIM, the result is often clunky, incomplete, or both. Moreover, PIM and DAM may seem similar in function, but they are actually fundamentally different.
PIM centralizes and facilitates syndication of product information, while DAM specifically handles digital assets.
Some assets, like company logos, may not even relate to products. DAM ensures proper management of images, videos, and documents attached to specific products. PIM allows you to store and manage these digital assets alongside product information.
Long story short, PIM is not DAM and DAM is not PIM.
DAM is one of the many critical PIM components.
Digital consumers absorb media of all kinds every second they spend online. The rise of digital technology and the acceleration of innovation have only increased this digital consumption of media, driven by market and popular trends.
Media files include:
Animation
Videos
Interactive ads
Games
Audio files
Navigating these media has become a challenge that companies and their customers share. Today's digitally empowered consumer doesn't want a rich digital customer experience, they expect one.
Companies that don't meet and surpass customer expectations are doomed to suffer dwindling sales.
Customer expectations include access to the high-quality media content necessary to convince them their buying choices are correct. This is the key to conversions because disappointed potential customers won't give you their money.
Digital assets are more than just files, as they also include metadata about the asset.
You can use digital assets to produce strong, searchable content only if the right metadata is associated with it. Searchability saves your team time and makes it easier for customers to find you in the crowded digital marketplace.
Enrichment Components Tools on PIM
PIM integrates with multiple resource planning systems to extract product information for storage as product attributes. This allows marketing teams to enrich product descriptions and assets for syndication across sales channels.
PIM systems are specifically designed to support information syndication regardless of the particular formats various channels require.
With PIM, information can be enriched from internal and external sources. Internal sources include your marketing department, while external sources are your suppliers, external information bases, and agencies.
Information from both sources increases product information accuracy, driving sales.
Product Attributes
The description of product attributes directly affects purchase decisions.
It's important to properly manage both the tangible and intangible attributes described on your product pages.
Tangible attributes include:
Size
Feel
Packaging
Weight
Quantity
Material composition
Intangible attributes include:
Quality
Aesthetics
Reputation
Price
Customers expect products and services to have certain specific attributes.
Points of parity refers to the way in which a given company's products are similar to those of another.
Some companies go a step further and incorporate "points of difference."
In a bid to differentiate their products and services from the competition, they discuss the ways in which their products are superior to those of their competitors.
Optimizing your product information means including both types of information.
Ultimately, product attributes discuss product quality, features, and style/design. All three should add value in the eyes of your customers.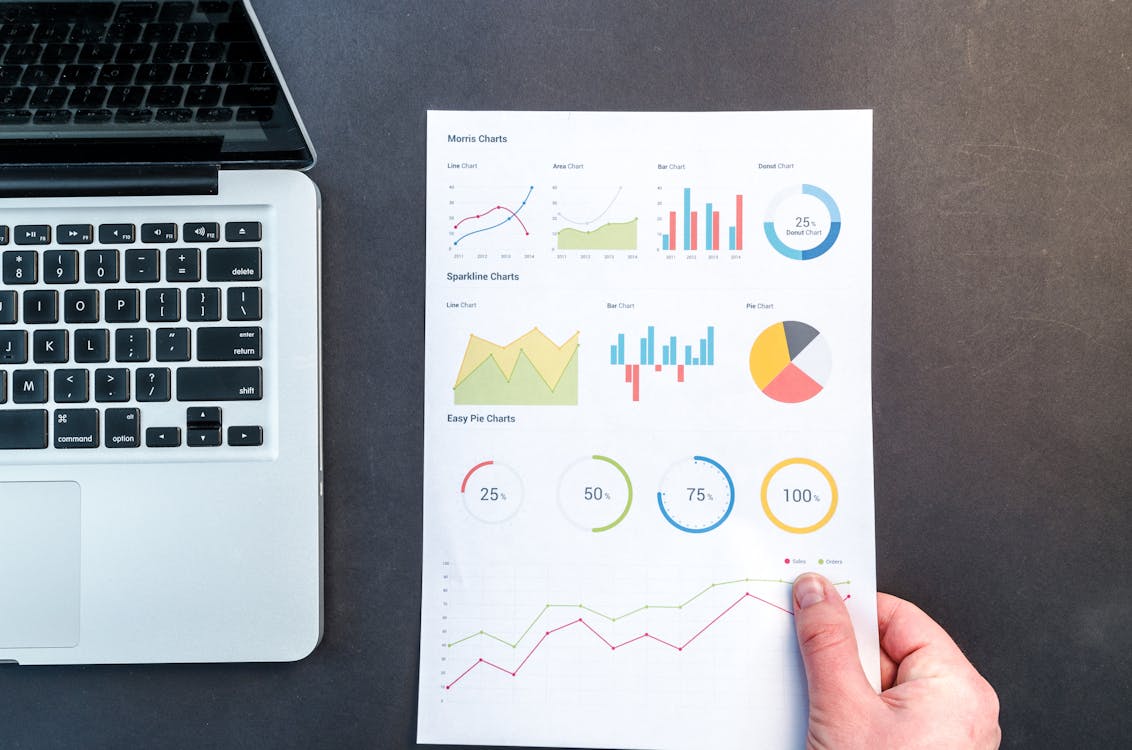 PIM Analytics Components
PIM implementation allows access to powerful components that detail product content performance.
Product information quality, as well as team performance, can be analyzed. Management can see all activities taking place across the system and how much time they require.
With analytics, you can quickly search, find, and fill in product information gaps, along with finding errors. These gaps are not limited to text, as your images, descriptions, and translations may be missing crucial information, too.
You can also conduct analysis by product groups.
Management can control the accuracy and overall quality of product information with analysis by section, language, or geographic region.
Analytics also covers your syndication channels by ensuring the right product information is pushed out. You can also streamline searches by field and create multi-variant tests using different versions of standard documents.
This will go a long way to improve content quality, even that of custom content.
Audit Trails
This core PIM component provides a time-stamped record of every change or operation your team undertakes.
By automatically tracking actions, from sales made to customer service complaints, optimization becomes far easier. Audit trails also support product information maintenance, helping to quickly identify errors for correction.
There are two approaches to audit trails.
1. Progressive: Tracks and monitors all actions from beginning to end
2. Retrograde: Tracks results back to the starting point
The purpose of using audit trails is to maintain a log of all information modifications.
Monitoring all modifications acts as a check against unauthorized or mistaken changes. You can monitor specific entities in the PIM for modification.
These include:
Items
Media assets
User groups
Products
Structure
Supplier catalogs
Structure features
Structure groups
There are two ways to retrieve audit trails.
1. Call up a given audit trail from the context menu to display specific changes.
2. Display an overview of a given audit trail.
Regardless, every PIM has a default audit trail configuration. Users can create specific queries to search for specific entities or users and a search window will display the results.
Bells and Whistles
PIM components and tools include more benefits than spreadsheets or manual solutions could ever offer.
By unifying product information in a single repository, companies can derive maximum value by delivering quality product information. This reduces the risks and delays that come with displaying outdated or incomplete information.
The flexibility the PIM system affords allows for significant customization.
With an expert team, you can configure your PIM to include the specific components you need to manage all of your product information. However, it's always best to make sure you add only what you need, meaning only what you'll use.
Opting for a standard PIM that satisfies all your ecommerce marketing and distribution needs is ideal.
Now that you know all about what a PIM is, click here to see what Catsy can do for you.