"Can I use PIM to grow market share and improve sales?"
Let's answer this question by talking about product pages. eCommerce success is about mastering product information to build high-converting product pages, and thus maximize visibility. Why is that?
Consider these facts.
Fact No. 1: As of January 10, 2018, Amazon was selling 562,382,292 products. Do you think that number is going to go up or down?
Fact No. 2: eCommerce expanded by 15% in 2018 to $517.36 billion. By 2040, as much as 95% of all retail sales could be done online.
From these two statistics, we understand that a couple of truths. Firstly, the digital retail world is big and getting bigger. Secondly, a product page represents a piece of real estate in this world. The better its build, its beauty, and its structure, the higher its value and the more offers you will receive.
To reiterate, how are you going to sell products in a market that continues to grow?
Here is your answer — with beautiful product pages full of compelling product content. Many people already know this. However, it takes more work to actualize this fact into action. Sellers online still struggle with achieving a high level of product page quality that sells products effortlessly. In other cases, they may underestimate the need to really invest in the orchestration – with a software tool like PIM.
Product information management (PIM) is the foundation of product pages that convert. Because it ensures centralization and optimization of product information, PIM compels completeness, accuracy, and consistency across sales channels.
In this post, we'll take a look at 6 ways PIM simplifies eCommerce, so you can create the high-converting product pages you need to maximize revenue.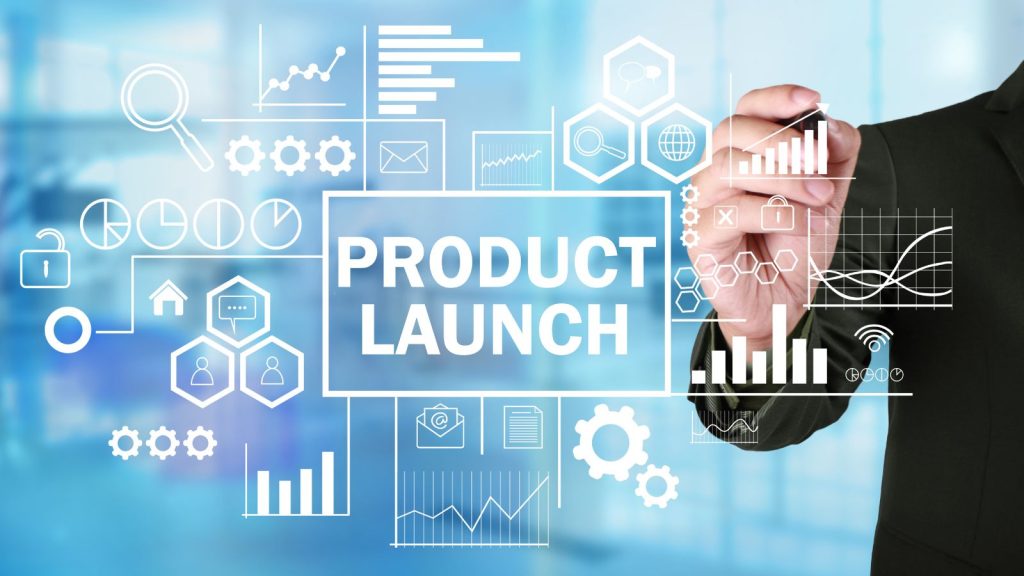 1. Powerful Product Pages
Product content makes up the elements of a product page. More importantly, product content is any information that a visitor requires to become a customer. So the more powerful a product page is, the better the conversion rate. And to create one such page, it's important to embed an exhaustive amount and diversity of content.
Content can include any or all of the following:
Specifications
Descriptions
Reviews
Images
Videos
Guides
Here's a pro tip: TH best way to make product pages ready to convert to by optimizing its content. What does that mean? Essentially, it means cutting out the fluff and targeting specific buyer personas directly. Targeted content better draws in and maintains visitor attention.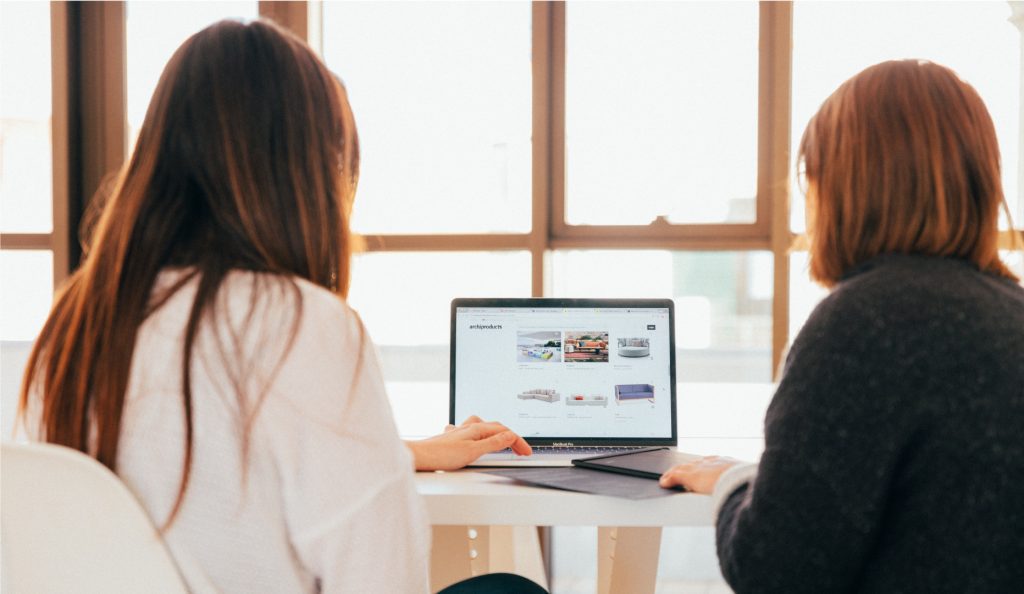 How do I build buyer personas?
Creating buyer personas basically means sketching out representations of any and all types of potential buyers. For the most accuracy, you must know every critical detail about them. By gathering as much information about your potential customers as you can, you can better serve them.
Interests
Demographic specific
Preferred media
And you have to speak to them in a language they understand.
Social media gathers a massive amount of data. With that data, you can gain insight into the lives of your buyer personas. With that, you can customize and personalize your product pages with the content your customers find important and compelling.
Localize Content
Content needs to speak directly to your target audiences, regardless of where they exist online and physically live.
Optimal localization starts by targeting the following:
Language
Spelling
Area-specific context
Units of measure
Currency-specific prices
PIM tailors product pages by persona and includes location information.
Use PIM to configure product pages to display varying content automatically, so the language, units, and spelling used in a given target market convert automatically.
Because when tailored to the wrong market, even the best content is virtually as useless as no content at all. Remember that 22% of returns are due to customers receiving products they didn't expect. Meaning, products that look very different from what they saw or read about online. Even more, 34% of abandoned shopping carts result from visitors who don't feel ready to buy or who are turned off.
Quality product pages simultaneously increase sales conversions and minimize returns. They do this by making a compelling promise and delivering.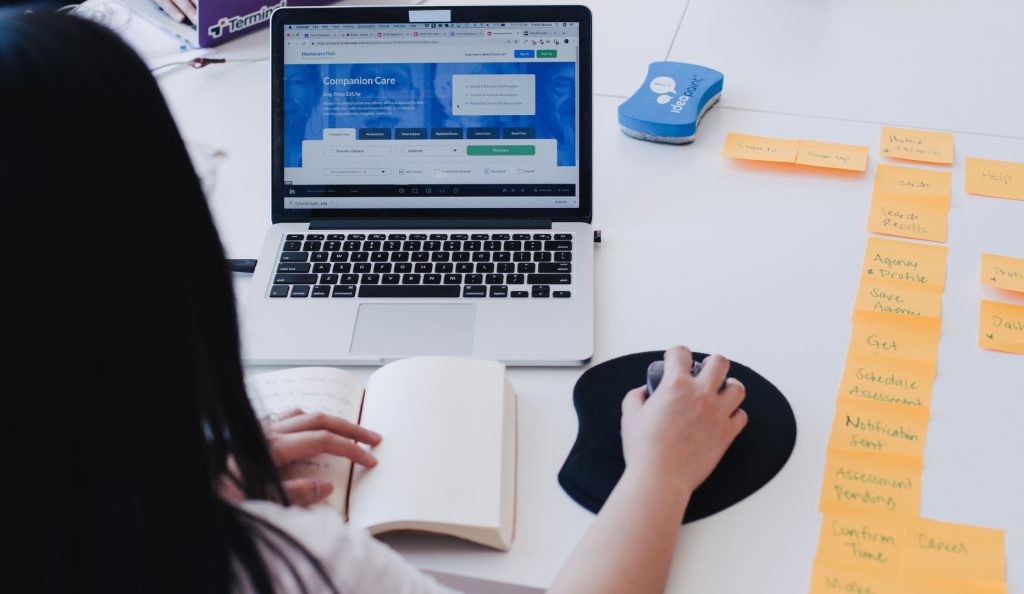 2. Complete, Accurate Product Information
Online shoppers do more research than ever these days. That means that poor quality product pages will tell your customers you can't fulfill their needs.
According to the 2018 Online Shopper Research Statistics…
62% of customers who don't know what they're looking for start with a search engine
50% of customers who DO know what they're looking for start with a search engine
25% of customers visited at least 5 popular search or retail websites before buying: Amazon, Best Buy, Google, Target, and Walmart
Your product pages have to be full of the complete and accurate product information customers want across all these channels. Optimizing your product pages with quality information requires ongoing effort. With quick responsiveness, you must update product information in real-time.
Enrich Supplier Information
Collecting information from suppliers manually involves near-constant communication.
Instead…PIM provides an improved flow of product information between suppliers and eCommerce management, increasing efficiency and collaboration. Information gotten from suppliers exists in fragmented subsets, but PIM makes those confusing spreadsheets unnecessary.
PIM manages information flow, allowing for…
Data enrichment
Detailed descriptions
Rich images
Compelling videos
Ultimately PIM is where you optimize content. PIM makes editing, modifying, and exporting product information far easier than before. Simplifies supplier on-boarding, easing integration, and increasing productivity. It improves product information quality. Consequently, it removes the need for constant information transfer from one spreadsheet to another.
Reduce Errors
Product information from multiple decentralized systems compromises consistency. As a result, many have used spreadsheets. As a solution, retailers have used spreadsheets traditionally to store product information manually. Unfortunately, this method comes with a drawback.
In effect, using Excel increases the risk of human error and time spent.
Instead, a better solution exists. A tool like PIM eliminates manual data entry errors by providing a central product information database. As such, teams can work together to input and update all product information centrally. This unification produces beautiful product pages, so you can:
Increase brand confidence
Ensure a seamless customer shopping experience
Convert more visitors into buyers
Maximize revenue
Simply, PIM is the solution for managing product pages and keeping product information accurate and fresh. Accurate and fresh product information leads to conversions.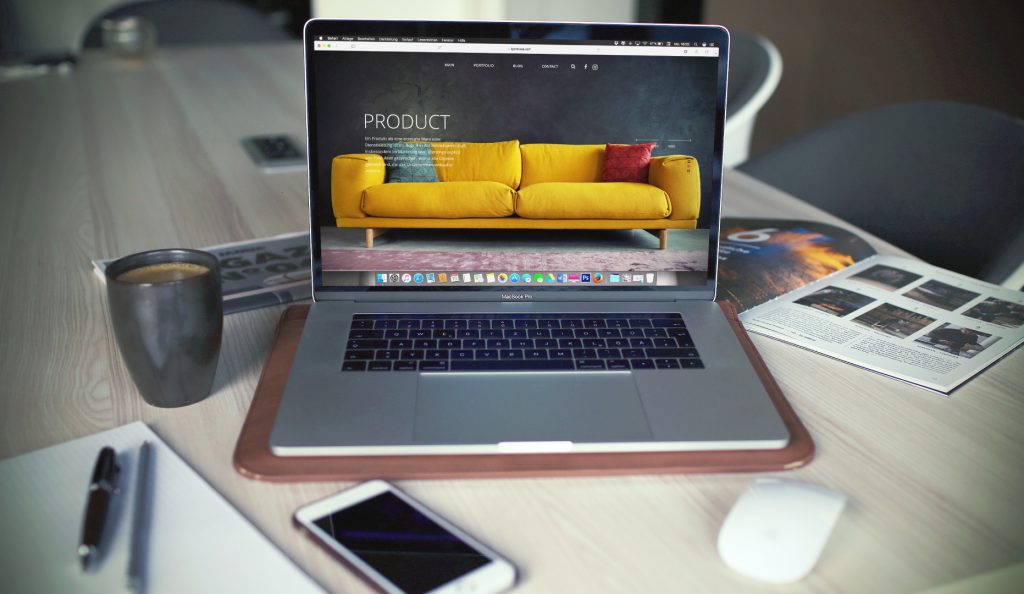 3. Unify Syndication
Customers want product information to be available on your site as well as the platforms they prefer. Even when product page design varies across platforms, customers who see the information that isn't identical will become confused.
As we all know, confused customers don't convert.
With more customers doing research online, it's no big surprise that sites suffer abandoned shopping carts . Especially when their product pages don't display matching information across channels. Manually updating product pages across platforms after you've updated your website is a total waste of time.
With PIM, product information goes out across all of your distribution channels automatically.
When information is accurate and syndication is coordinated, only then can you deliver a truly excellent digital shopping experience.
Basically, PIM is a central hub of quality product information, which…
enables product page updates
ensures product content consistency
eCommerce businesses tend not to operate on a single channel. Consequently, PIM ensures customers see the same product information regardless of which channel's product page they're looking at.
Expand to Sell Across Multiple Channels
Want to grow, but not exactly sure how? Because product pages vary by sales platform, product information has to be specifically configured to requirements by channel.
What has to be configured?
File size
File type
Image size
Description length
Required information
Unit Value Length
Conditionally required information
Anything not set properly will detract from the overall pop of your product pages. Ultimately, this turns off potential customers and loses your revenue. Selling on more channels requires robust organization and management of existing product information.
With PIM, you can create subsets of information from your master catalog. These can be automatically tailored to each platform's requirements.
International Growth
What is eCommerce's single greatest value to you?
Selling online levels the playing field. It allows small businesses to compete against massive companies in the global market. Hence, this unlocks the potential for tremendous growth.
But there's a problem. With expansion comes the need to sell in multiple languages with specifications to meet customer needs across the globe. Adding new languages and converting units manually is nearly impossible.
To combat this, PIM provides clear processes for all data and language translation. Remember that time saved equals money earned.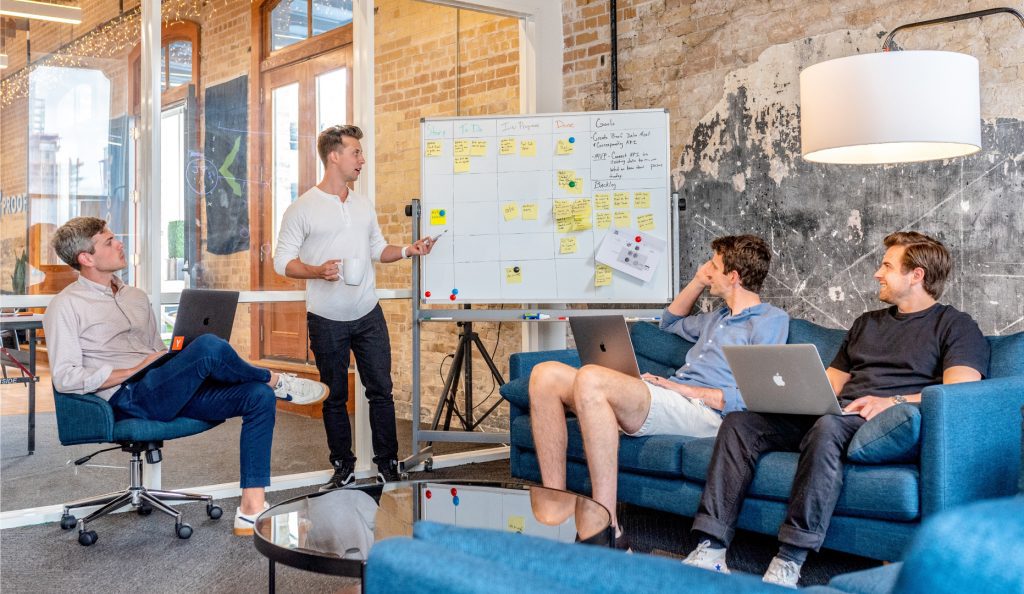 4. Efficient Management
Supervising manual processes is dull, time-consuming, and difficult. For that, you need automation. Essentially, management needs a consistent overview of ongoing processes to increase efficiency. For this, PIM automation speeds up processes, providing quick answers to important questions.
Approvals
Launches
Updates
Translated text
Information changes
Product discontinuation
PIM systems come with built-in workflows. Each workflow provides a visual overview of processes and project progress and completion. PIM keeps management on top of everything so nothing gets lost in the shuffle.
Enhance Team Productivity
Product pages populate with information generated by and spread across your entire operation.
Images from your design team
Feature bullets are written by marketing
Specs from product managers
Shipping details from logistics
Warnings from legal
IT techs upload everything by channel specifications
Storing this information centrally supercharges efficiency.
Remember: New product launches compound existing inefficiencies exponentially. They tend to take far longer than they should. When multiple individuals hold dozens of critical product information, emails are flying back and forth. As a result, accuracy is lost in the shuffle. Don't sacrifice your product pages for miscommunication.
PIM centralization eliminates hassle, safeguarding accuracy.
Teams spend far less time managing existing product attributes. This frees them up to devote themselves to bringing on new ones. PIM facilitates smart work over hard work.
Synergize Marketing & Sales
eCommerce companies wage a war to win customers, this war is called marketing.
Good marketing is good messaging. PIM allows you to consistently supply target markets with accurate information about products and services. Say goodbye to the marketing promising one thing and sales delivering another. PIM makes effectively and efficiently managing sales channels to ensure consistent messaging much simpler than traditional methods.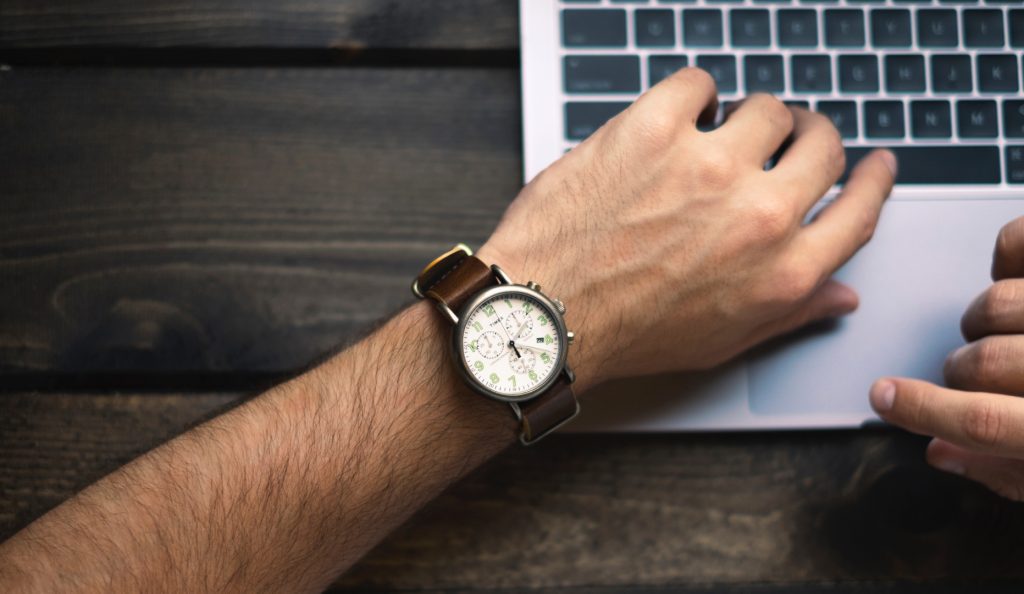 5. Reduce Time-to-Market
Time-to-market is how long it takes to go from conceiving a product to being ready to sell it. The fact of the matter is that no retail business in the world can disregard time-to-market's importance.
Using PIM, different teams and departments can work to improve efficiency simultaneously. Having a single data repository speeds up teamwork. From that repository, it's possible to update product information. Thus, it becomes available immediately.
Workflow automation allows the following tasks to be effortless.
Assign tasks to multiple employees automatically
Manage progress at a glance
Automate reminders
Ensure tasks are completed in the correct order
Set permissions so critical data is protected throughout processes
For example, PIM automates time-consuming tasks like working with vendors. Imagine how much less time it would take your internationally sold products to get to market if you automated collaboration with your translation services.
Produce Catalogs Faster
Product catalogs remain a big part of omnichannel marketing. Digital or print, PDF, or on the web, catalogs provide another entry point into your product pages.
Aside from being of great use in direct marketing, catalogs guide customers through the digital landscape. Powerful and consistent catalog content presents the opportunity to upsell and cross-sell customers. PIM organizes eCommerce product information into a central point of reference for both merchants and buyers. Hence, this ensures consistency and drives conversions.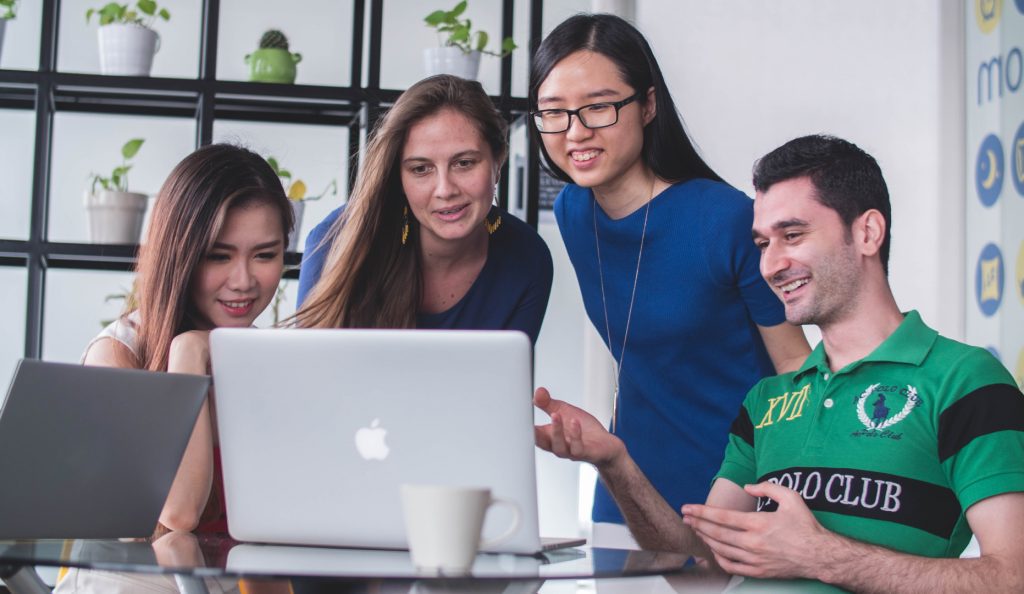 6. Drive Innovation
As new technologies fill the digital landscape, the information filling your product pages needs to be flexible and responsive. The most cutting-edge digital technologies, like virtual assistants and chatbots, require precisely structured data to work properly.
This data is very difficult to produce manually.
You need a system that ensures smooth updating transitions and supports as many channels as you want to syndicate across. PIM centralization makes product information available for quicker integration with new solutions. So you can create customized and personalized customer experiences with ease.
Integration
As eCommerce businesses expand, so does the number of services vital to ensuring continued sales success.
PIM works with:
ERP systems
Procurement systems
Suppliers
Data suppliers
Legacy systems
Print channels
Digital customer channels
Source systems
3rd party channels
Centralization of information is nothing if the information isn't complete, because it comes from a system you can't integrate.
The Goal: eCommerce Success
Today's eCommerce leaders know the role that quality product pages play in the success of their businesses.
In a bid to differentiate their brands from the competition their product content is overflowing with:
Rich description
Beautiful images
Precise information
Interesting videos
Compelling presentation
Exhaustive completeness
Ultimately, eCommerce thrives on the digital exchange of information. This is what PIM is made to facilitate. Hence why eCommerce success is centered on PIM.
Now that you know how a PIM empowers you to increase revenue by optimizing your product pages, click here to see what Catsy can do for you today.