Identify Keywords to Sell Your Products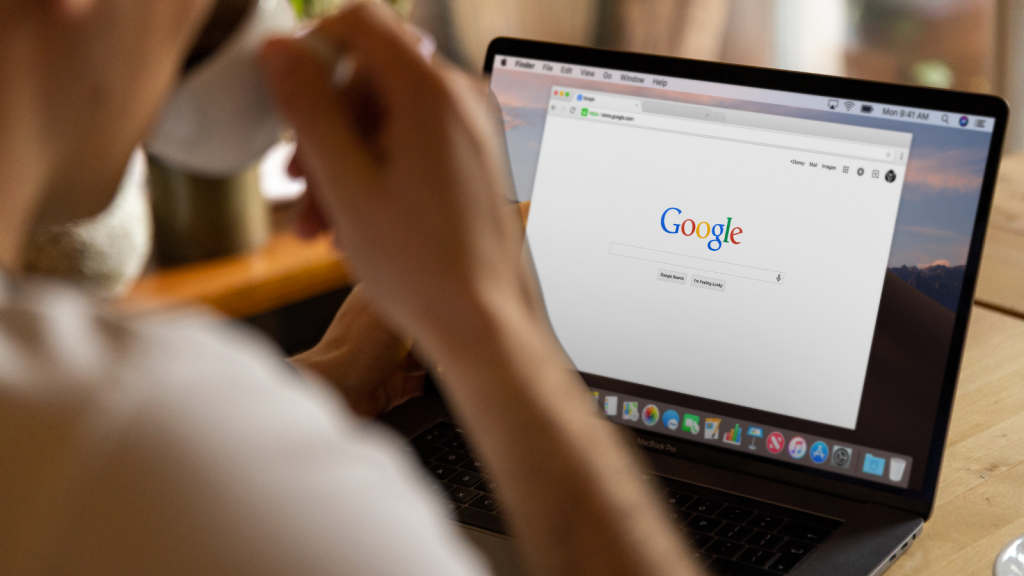 The online store is the song on every shopper's playlist. And yes, this translates to increased competition when customers search for products. Every customer search returns thousands of pages of results. You can't afford to be anywhere but at the top of that first page. If you want to be successful in eCommerce, you must identify keywords to sell them.
With the right knowledge and skills, brands can take advantage of the opportunities that keywords present. The concept of a keyword is pretty easy to understand. And you can make them work for your brand to put your site where your customers will see it.  Keywords are in everything shoppers do online. People use keywords to search for general information and specific solutions to the problems they face.
Keywords fall under the umbrella of Search Engine Optimization (SEO). Good SEO is critical to the success of your business and attaining your goals. You may have heard of SEO but how to use it to boost your ranking isn't easy. Well, you have come to the right place as we explore this in this post with a focus on keywords.
While it's amazing to be on the first page, even businesses in that leading position have to work to maintain position. This is why the higher you are at the top of search results, the greater the traffic you enjoy.
It is not enough to identify keywords. It's also necessary to identify the right keywords to drive customers to your site. Otherwise, you are just wasting resources. Thus, finding the right keywords for your site is highly important.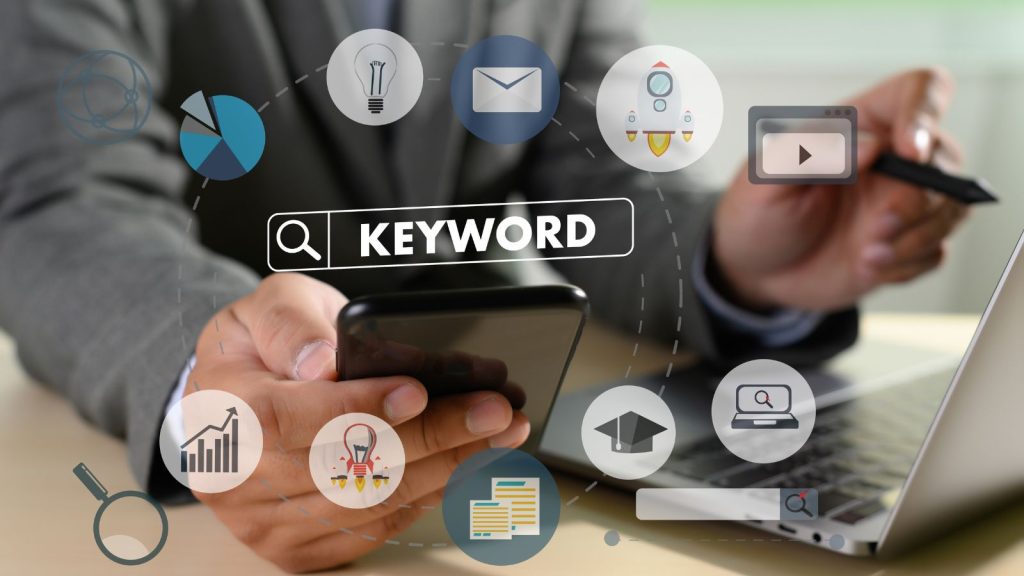 What Are Keywords Anyway?
A search on Google will reveal definitions of keywords being part of the metadata of a web page which search engines match to the appropriate search query. If that is a little bit complex, I'll break it down for you.
We all know that consumers go-to for product information are search engines like Google, Ask, Bing, among others. Every one ha typed in words in the search for information about literally anything. Think of keywords as those phrases and sentences that are peculiar to a particular brand that a customer searches for. The higher the ranking of a particular keyword, the higher people are searching for it. They are the words or phrases that show the contents of a page to customers.
A lot of products can get lost in a sea of so many alternatives and optimizing your keyword will help improve visibility for your brand. Hence, care should be taken to ensure that this is done from the title of your page right down to description of your product attributes. Keywords can also be used in Meta descriptions and image tags.
Keywords are identifiers that can be used in locating information in which specific words are contained in. It can also be seen as terms that are used in the consumers' search for answers and products to provide solutions to the problems they face. This is why it goes a long way in communicating your offer and what you stand for.
Keywords Are Crucial
Before we delve into understanding how to identify the keywords that can sell our products, it is necessary to explore the importance keywords play in the sales of our products because they do matter.
Keywords afford a business the tantalizing opportunity to increase its accessibility. This is because it helps customers to easily locate your product out of a whole lot of options. The increased brand visibility a firm enjoys will further lead to increased site traffic, which in turn leads to higher online sales.
Think of keywords as the crumbs that show you the path to take because they give an insight into what is contained on a given page. Through your keywords, the purpose of your site is communicated to the customers and search engines.
The right keywords will go a long way to help produce great product content that is understandable and will easily convert. The identification of the keyword suitable for your target audience will deepen the connections that customers have with your brand since this custom content will address their specific needs.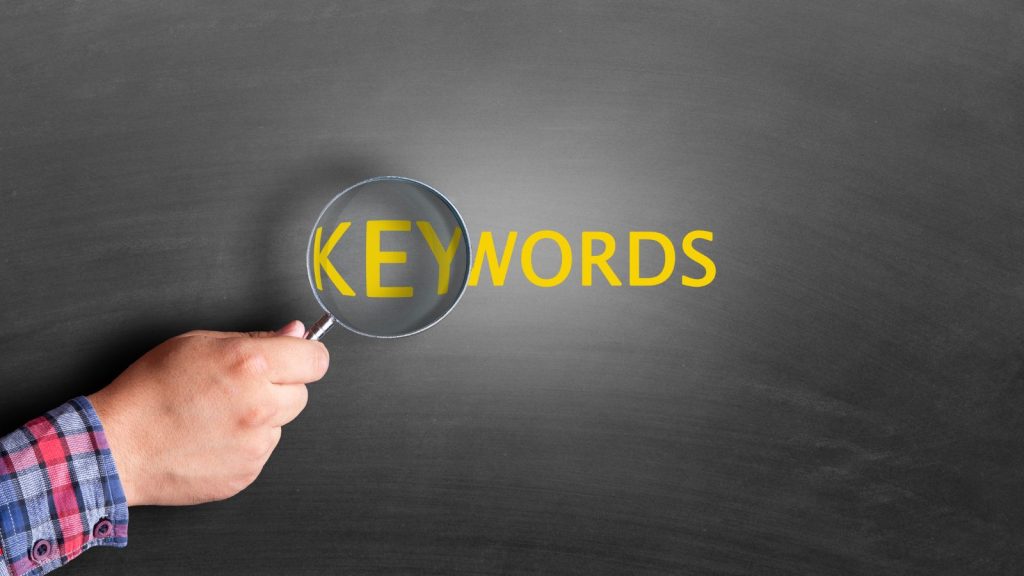 How to Identify Keywords and Sell Your Products
First things first. There is need to take advantage of opportunities that can help you identify new keywords that will be relevant to your business. Now, you have probably understood just how important keywords can be, it is time to effect changes.
Research, Research, Research
Research covers your customers and your business. You have to do this critical research properly to obtain the best results. No matter the niche you specialize in, you have to do adequate keyword research to identify opportunities to drive traffic to your site and attract sales.
Conduct research into your business to understand how your industry works and its competitive practices. All these will help you define your target market and the way your business can best satisfy your customers' needs.
There is nothing like "too much research" when it comes to understanding your customers and knowing what makes them tick. You must always carry out research if you want to grow as a firm. The proper research of customers will expose you to the search terms that are often used by them. This will go a long way in structuring yours so that your products and site can be easily found by your target customers.
Your customers can be observed to ensure the keywords you use have the capacity to attract them to your site. Buyer personas can be created to enable brands get more information about who they sell to and personalize the customer experience across all touch points. Think like a customer and put yourself in their shoes and ask yourself what they will search for if your tailored content comes to mind.
You need to ask yourself if the keyword is relevant and if it connects to your site. Your customers can supply you with information pertaining to keyword ideas. What comes to their mind when they are talking about your brand? Are there specific words they use? All these and many more are questions that in-depth research will uncover answers to.
Asides the regular customer survey and interview,  reviews about your products, the emails and correspondences that are sent, comments and posts on the social media platforms of the firm, customer service calls, complaints and so many other ways, can expose keyword ideas to an online business.
All these should be paid attention to accumulate a bucket of keywords that can be profitable to a business.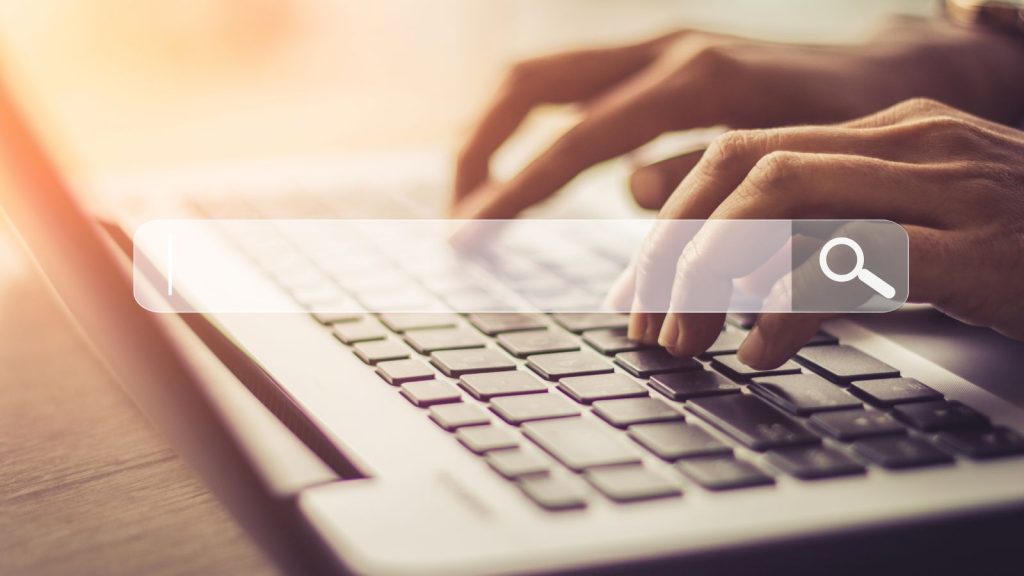 The Search Engine Suggestion Feature
A way to expand your keyword bank is the use of suggestions by top search engines like Google. Chances are that you have seen these suggestions and never took note of them, but it is right there at the bottom of your search result page and in suggestions from the search box. It is often ignored but can be utilized to increase the quality of your keyword.
Whenever you key in some phrases in the search box on Google, Google could give suggestions through a list that is shown even while typing. It is a particular feature that tries to predict your next words and save you some time, with a lot of alternative choices. Sometimes, you need to pay close attention to these lists Google makes. Because they can help you to find more relevant keywords.
Google gets suggestions by collecting searches users make around the world. They also look at advertisements in their network and sites in their index to produce varieties of results. Of course, it is not every keyword that may be useful to your business, hence there must be screening and careful selection of relevant ones.
For all these suggestions by Google, search volumes are associated with them. They must be compared to each other to select the best that matches your need and can perform the function you want it to.
Online Keyword Tools
There are tools that can be found online which will go a long way to help you monitor your keyword searches and make changes if defective. Some of these tools can go a long way to generate relevant keywords across any subject or topic, across interfaces that are quite easy to access and navigate.
There are many online keyword tools available to achieve this purpose. However, in the course of this post, we make particular reference to the Google Keyword Planner Tool. The tool can provide information and statistics on searches for a particular keyword. Also, you can discover more about the competitors using them and related search terms.
Options include the ability to search for trending new keywords related to your products, services, and industry in general. Also included is the ability to create keyword combinations and projections with regard to keyword performance and search volume.
On information on searches being made, it can help you search for new words and phrases, suggesting new keyword ideas for your optimization needs. It also helps a business to know the competition level for specific keyword choices. Some keywords have low competition levels while some are high especially when the number of people bidding for it is on the high side. These keywords with high competition attract increased cost because their use will be expensive if you are looking to get ahead (and remain tops) in search result pages.
This is a particularly useful tool as it compiles keywords different people enter with Google. It gives one an opportunity to compare keyword trends, thus helping plan your marketing strategy.
The Google Keyword Planner tool can help businesses target people near you. It also offers customization features to achieve this with a minimal marketing budget.
Fit Keywords into the Bigger Puzzle
It is not enough to obtain keywords from all these sources. You also have to figure out how they relate to each other. Keep expanding and adjusting the keywords till you find what you are looking for. Get rid of keywords not related to the products you are selling or your business.
Furthermore, look out for keywords that are highly competitive and remove them. You do not want to lose visibility because a lot of firms are competing for it. Select keywords that have low competition but high search volume, to optimize them and generate revenue for your business.
There are criteria you can use to select keywords that will sell your products. Some of them include search volume, the way the keyword fits in with your product, the commercial purpose the keyword should achieve and the level of competition.
Looking at the search volume, we consider how often customers search a given keyword. It reveals the number of searches for a particular keyword over a specific period of time. "What is the point of having a keyword if no one will type it on search engines?" I dare ask! It is important to note that some keywords have seasonal variations in terms of search volume. There needs to be a balance between common keywords and keywords most popular during holidays, and if these are different.
The way the keyword fits with the product is another consideration to make when it comes to choice of winning keywords that can drive sales. Your search rankings will be higher when the keywords you use are a fit with your offerings and relevant to the products you are selling.
Commercial intent is another criterion that comes to mind here. Imagine a scenario where all searchers that come to your site have no intention to make purchases; I bet it will be disastrous and will reduce your profits. Your keywords should be searched against its commercial intent so that keywords that will make customers want to buy are used.
Level of competition is another criterion to consider when making keyword choice. Some keywords are just so competitive with a one-in-a-million chance of breaking through in ranking high. It shows how difficult it may be to rank high with the use of specific keywords. Let us face facts; we all know that few persons search past the first ten pages of Google, for example.
Integrating Keywords into Your Website
At this stage, you must have made a decision on the keywords to be used. How are you going to integrate them into your web content? While your content marketer will decide on placement, it is important to put keywords into webpage titles, headers, paragraphs, image tags, and meta-descriptions. These locations are strategic and can be enough to pass the message across.
Title tags are often part of the areas in your site that the search engine bots scan through to present their links on the result pages. Use your most important keywords in your title tags. Your metadata description tags are another important place where your keywords can shine. You have a limited window here because there are character limits for the description. Usually, search engines pay attention to the first 150 characters, so make them count.
You need to integrate them into the website in general. Your headers, sub-headers, body paragraphs, and image alt tags are a good place to infuse relevant keywords to your content so that your message can be passed across to people, even though they are scanning. The content of your page is very important because this is what can draw and sustain people to your website.
The aim is to ensure your keywords fully integrate into the content you produce. But you also need to strike a perfect frequency of use balance, not too much, not too little. Ultimately, your content is for your customers, not search engines. Grading content keeps it fresh, letting you identify what works and what doesn't.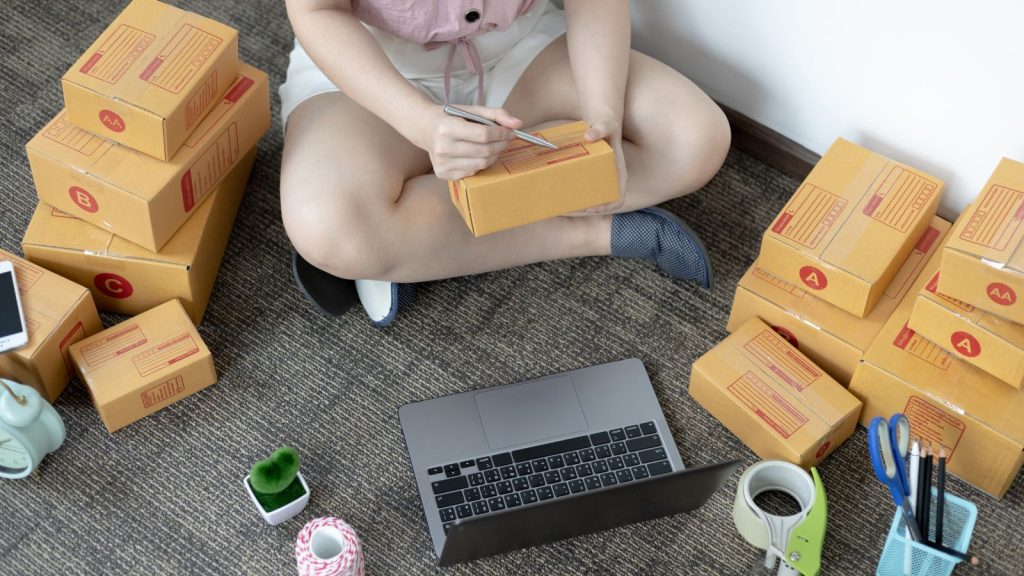 Put It Together and Sell
We cannot talk about online shopping without keywords popping up; it is very important in information search which customers do on a daily basis. Asides from identifying what people are searching for, keywords act as a bridge between your content and your audience.
The integration of keywords is important to the success of your online business and it is important for online business owners to know how to properly optimize them. Without it, how then can search engines show your website to the right people searching for what you can offer?
It is much more than gathering up some phrases into content. Instead, it requires research to ensure the quality of the traffic generated is on the high side. The end goal of every business is to create relevant keywords that will help their store in its ranking on search pages and increase its visibility. The best keywords are those with high search volume and low competition so that it becomes easy to achieve your keyword goals and get effective results.
There is need to know your customers intimately to know the language they use in their search for products and services and in their conversations with each other. This is a weapon most firms fail to make proper use of. Having carried out adequate research, apply the knowledge you've acquired effectively.
It is important for the keywords you select to be related to the product benefits you have to offer. This will lead to the production of relevant content that will be engaging to the audience, leading to increased conversions. Even more, create hyper-focused industry specific content to target particular business verticals.
As easy as it may sound, it requires much work because they must be regularly updated for the improvement of your product ranking. The needs and preferences of customers are always changing so it is necessary to change your keywords with the current trends.
While identifying relevant keywords is important, don't repeat the same ones on multiple pages as this won't lead to increased search result ranking. Instead it'll lead to keyword stuffing, which may do more harm than good.
There is no denying that keywords that sell optimization is highly demanding and will require a lot of resources. But the payoff at the end of the day is definitely going to be worth it. Higher page ranking, increased traffic, increased market share, and increased conversion rates await you. And that is a win for businesses ready to lead their respective industries!
Now that you know how central using keywords is to success in eCommerce, click here to see what Catsy can do for you.
Product information management (PIM) is a catalog software tool built to speed products to market.
Digital asset management (DAM) is a software used to organize and enrich digital assets.