Content generation is the new marketing.
It transcends physical exchanges, having carved a position in the minds of nearly every consumer. Disruptive posts that add no meaning to peoples lives and waste their time are boring and annoying. On the other hand, winning industry specific content is original, engaging, and has the capacity to provide solutions to customer problems.
When you hear the word "content," think of it as electronically conveyed information. Great product content is interesting and engaging enough to make customers want to know more about you. It's chiefly valuable for communicating a company's messages and should be incorporated into the marketing strategies of companies. Everyone visiting your site expects a delightful customer experience of your brand with regards to your content. Making custom content based upon the industry you wish to focus on is key.
B2B marketing is all about building relationships and maximizing their value. With strong industry specific content, you can deliver a quality message. Just as customers demand superior customer experiences, B2B buyers also look for similarly consistent, engaging experiences across all digital platforms.
The demand for valuable industry specific content is on the rise. Content Marketing Institute research demonstrates B2B companies consider content marketing more important than traditional marketing strategies. Why? Because it simply generates more leads. But just having a content marketing plan isn't enough, you need to create high quality content. That means industry specific content.
With industry specific content, your sales become more pull-oriented in this digital age. New buyers want information at their convenience without having to talk to a salesperson. They look to a business's content as a guide to get what they need. This is why writing tailored content that addresses the specific needs of your target industry is crucial.
(See the blog linked below to read more about how tailored content drives sales revenue.)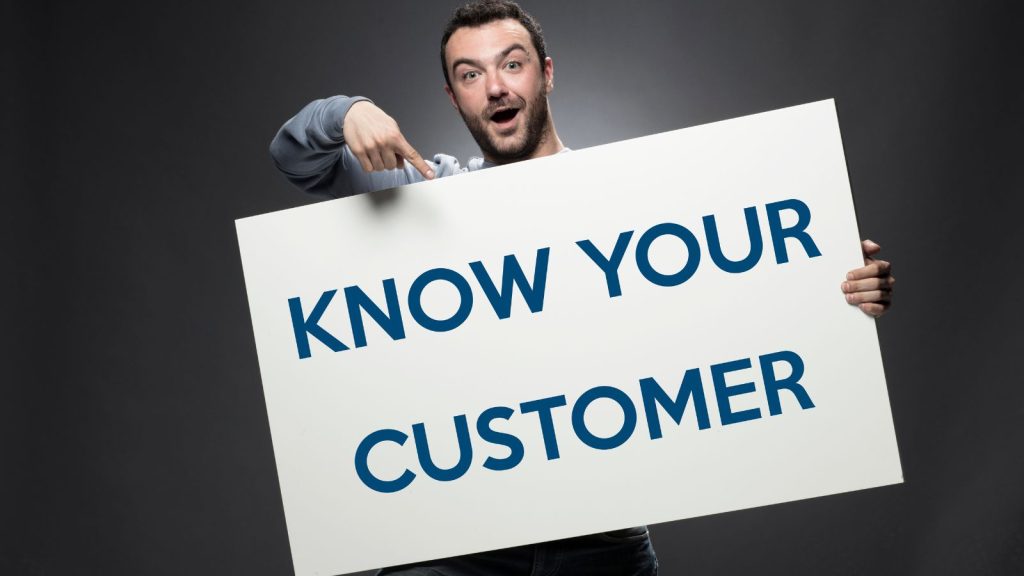 Know Your Customers
Who does your content target?
No matter the industry segment your brand falls under, you need to know your customer in order to produce great content to engage them effectively. You need to find answers to probing questions about your customers which will help you develop sophisticated buyer personas for them.
Build buyer personas with the information in your customer database. This is information about your target customers, like their preferences, tastes, search patterns, concerns, and behaviors. You can also use data, technology, and advanced analytics to profile teams that make purchasing decisions in organizations.
There is need to identify all the players that contribute to the purchase decision and incorporate them into your content strategy. Often, content is produced with the final buyer in mind, with companies ignoring input from other players.
You can't succeed in any content production without the knowledge of your customers. You should intimately know them and be able to predict their needs before they realize it's present. Proactive companies leave no stone unturned in generating data about customers from their online behavior and web analytics in order to produce easily understandable industry specific content.
When you know the problems your customers face, your content will craft better content. It will specifically address these needs, thus creating value for your customers. It will, in short, be industry specific content.
Keep the Sales Funnel in Mind
Sales funnel takes us through the online sales processes that consumers go through when making their purchases. It's a roadmap of a consumer's purchase journey i.e. how prospects make the transition to customers.
Awareness starts the process with people getting to know that the product exists in the market. Consideration comes next, with consumers deciding whether it's something worth buying and what they will gain from its purchase. After which they make comparisons against alternative solutions. The fourth stage involves conversion. This is where customers make the decision to buy. The final point in the sales funnel is retention, which is common in B2B marketing.
To increase conversion rate, your industry specific content can be used at every stage of your sales funnel. It helps the transition from one stage to the next a seamless experience and helps you retain your customers. Often times, the fact a consumer reads your content is no guarantee they will stick around to buy. To avoid brand switch, companies can produce relevant content for every stage of the sale funnel.
You can create content at one stage that prepares them for the next stage. Aim to be informative in the first stage to persuade and drive leads, applying your knowledge of buyer persona. For subsequent stages, you should use your content to convince buyers that yours is the best fit for their challenges. Hence, you need to communicate the value you can provide. Your content should reinforce reasons to commit to buying your product. Reviews and testimonials can go a long way at this stage.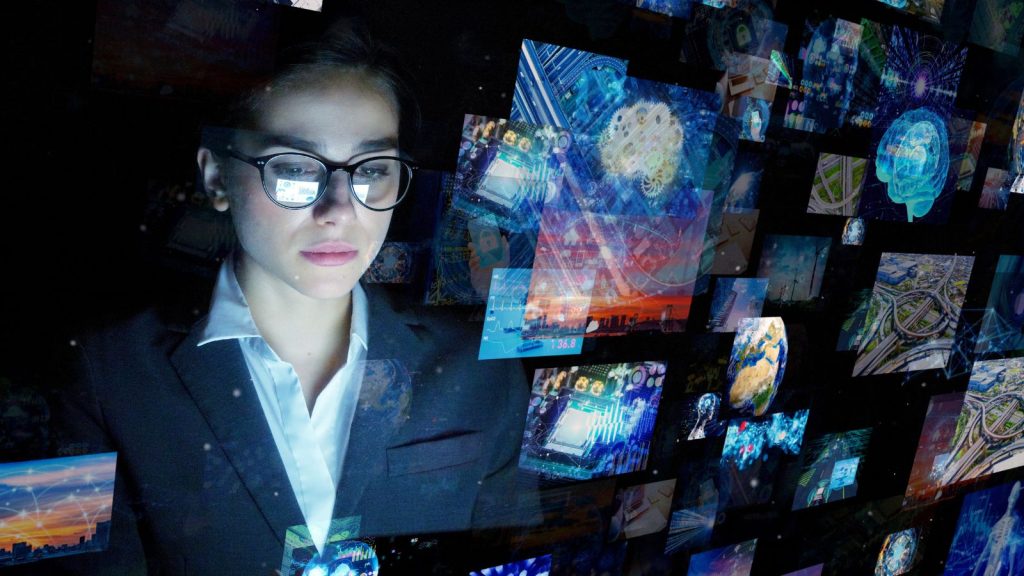 Tips for Generating Industry Specific Content
Buyers want information that will make an impact on their business and industry specific content that can fulfill their information needs with credibility is one they will select among so many others. In the digital world, great content is the weapon at your disposal for thrashing competitors and winning the marketing war. Remember, an offer is only as good as the quality of product information communicated.
Your content should lead to the ultimate goal – brand trust – which is a height all companies should strive to attain. Brand trust tells customers that a particular brand is the only reliable option without interest in other competing ones. This is why customers will always seek out interaction with brands that they trust.
Make content creation an activity that will showcase the passion of each of your team member in a way that works for your brand. This will help promote creativity in the business.
First things first, content relevancy is important. What information can your brand communicate that can answer the questions of your customers? What will your site visitor expect to gain from the content? You need to figure this out and write content that can uniquely position your brand as the solution provider.
Relevancy is not on your end but on the part of the customers. When you define practical action steps to solve problems, your content will help your clients perform their jobs effectively and efficiently.
Great content is not about quantity but quality. As far as I am concerned, a great thought-provoking content beats ten mediocre content hands down because it will be extremely useful for decision making. However, publishing content often will sustain interest in your site.
Infuse your brand's value proposition into your content. It should be clear, direct and offer clear benefits in order to garner a positive first impression. In the words of Albert Einstein, "if you can't explain it simply, you do not understand it well enough". This reinforces your value proposition. Also, communicate your call-to-action in simple words that offer clarity to your customers.
You need not understand the desperate needs of your buyers and how they want you to provide them with necessity. The proper understanding of this will reflect in the content your produce and will boost your conversion rates and generate leads.
Often ignored but so important, headlines can boot content out the door if done poorly. For your content to be able to stand out and grab the attention of readers and prospects, the headline should be attention-worthy and compelling. No wonder Ted Nicholas said, "73% of buying decisions are made when customers come in contact with the headline". The crafting of compelling headlines will increase page views, shares and conversions.
Add variety to your content so that it can address the buyer throughout the journey. It's important that you take advantage of the different content formats available. This is because you may not be able to accurately predict the response of clients to a particular platform.
Make the reading process easier by writing conversationally instead of impersonally. You will be able to write compelling content when you write the way you talk while obeying the basic rules of writing. It's important to maintain a professional image. Hence, there should be proofreading of content for grammatical or typing errors.
Finally, consistency of your content across all your platforms will always get you results, especially in creating memorable brand experiences. It makes you a credible brand. And remember that grading content, tweaking it, and iterating this process are keys to eCommerce success.
(See the blog linked below to read more about how grading your content will grow sales.)
Customized Personalized Brand Experiences
When a brand generates industry specific content, they set their content aside from the sea of information online. They hit the proverbial nail on the head. When you offer industry specific content, it creates a personal experience for customers interested in that particular sector.
This customization can be achieved by selecting clients using geography, demographics and focusing on them. A narrow niche with a focus on industry specific content will help a company achieve personalized experiences for clients much more easily.
While B2B buyers may not be as emotionally vested in their purchase decisions as your B2C buyers, they are quite rational and will choose brands that will increase their profitability and save costs for them. Targeted and personalized content will help a company build lasting relationships.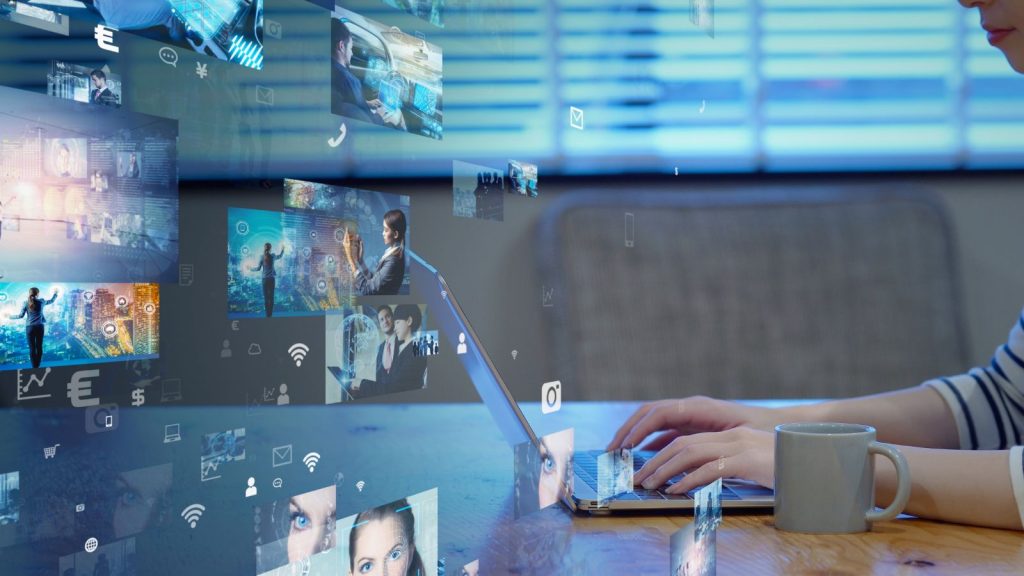 Industry Specific Content Rewards Brands with Increased Visibility
Clients are more prone to engage with your brand when you deliver compelling and engaging content which will increase your visibility and ultimately your brand reputation. In creating your content, simplify the language and make it easy to understand.
The use of digital assets as visual aids like videos, high-quality images, animations and so on can be powerful accessories to your content.
It's highly important that brands know where, when and how they will be seen. While content can get you improved visibility, brands should take advantage of opportunities to promote the content produced. The use of Search Engine Optimization (SEO), social media platforms and inbound marketing can go a long way in reinforcing presence through the wide reach it offers and promoting content and making your site rank higher in search result lists.
The more visibility your content gets, the more opportunities you create for customers to see your brand. When your brand becomes familiar, it becomes easier to turn prospects into customers. Well, because you will be at the top of their minds, ahead of competing alternatives.
Create a Community of Loyal Users
The generation of industry specific content drives traffic from customers that will invest their time and resources. Loyalty is the reward of the relationships you build and sustain over time with consistency in delivery of quality results.
Thus, it makes practical sense that there will be an increased likelihood that companies will make recurring purchases from a company that has delivered value and delighted them on their first purchase. Business purchases are usually driven by data.
Consistent delivery of content over a period of time will build a relationship with your clients on a deeper level, with loyalty as the reward. Customers will have high affinity not just for your product but your brand as a whole, becoming brand evangelists without further prompts. Loyal fans are valuable company assets.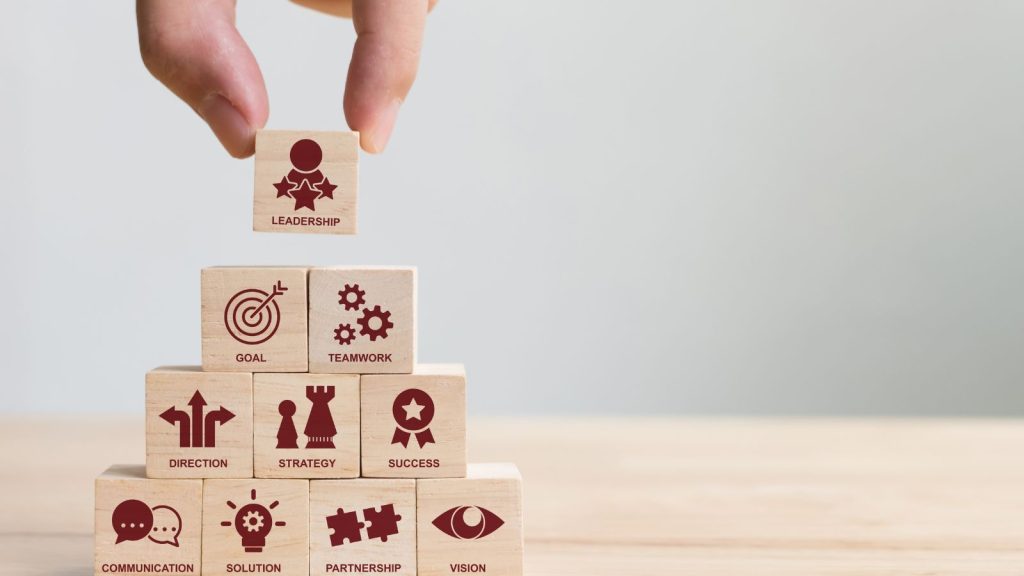 Be an Authority in Your Field
When you produce expert well-written content within a specific industry, it makes you a trusted brand for the information needs of your customers. You deliver a depth of knowledge that customers will want to have access to because they will definitely benefit from it. The continuous writing of consistent content to your customers will make it easier for customers to be convinced that you are an authority in the field.
A company can take advantage of this and conduct adequate research into a particular industry, using this knowledge to help professionals out of the challenges they face. Content can be released through the use of blogs, infographics, and videos, among others. They can help inform prospects on important updates relating to their industry, like tips, trends, tactics and strategies. This earns your brand credibility.
Buyers thus have access to information targeted to their needs and enter a sales process better informed than ever. Through the quality content you deliver, customers will trust you and refer to you as a trustworthy brand in the industry you are.
Your ability to provide helpful information will make you stand out, thus boosting your reputation as a credible information source especially if your content is one that gives your audience an unbiased and credible information to make better decisions. Content is not really content if it isn't improving business practices and operations.
Since the information you provide can help them through their buying journey, it will result in higher conversions and bring in more sales to your doorstep.
Industry Specific Content Drives Traffic to Your Site
Who doesn't want traffic to his or her site? I can tell you for a fact that every business wants more traffic to their site because it means increased sales leads.
The production of compelling and high-quality content will increase a site's ranking on a search result list and offers optimization benefits, which is very important if your industry is competitive. Your ability to consistently deliver a steady flow of information with respect to industry specific content opens the proverbial door wide for more opportunities for the company. It will always give your clients a reason to click on your site.
Companies often ignore the importance their product image plays in their optimization goal. Product images afford a business the opportunity to drive traffic to their site through image optimization which makes a product image rank high for some image queries. The inclusion of metadata can drive optimization of images on the web.
Industry Specific Content for the Win
Millions of pages of new content hit the Internet every day. How then do you stand out as a brand committed to standing the test of time? It's all in the value you can offer to customers communicated to them through your product content. If the information you pass across through your content can't be applied for the use of businesses, there is a problem.
If you were a new customer looking for information about a specific industry of choice, what questions would you want answered? What content would you easily embrace and which will you discard? You can't miss the road when you think in terms of a new customer and walk in their own shoes, paraphrased from a quote by Richard Branson, the founder of the Virgin Group.
It should be noted that B2B content should inform and educate. If done well, this will reaffirm your brand as the industry's best. Content is a leading tool that can contribute to the success of a business. This is because purchasing decisions are not personal but are taken with great attention to detail and comparison research with other alternatives and service providers.
Your content is a strategic marketing tool brands can employ in driving customer action that is profitable. Thus, industry specific content keeps you on track so that you don't fall into the pit of trying to please every customer group. It keeps you focused on fulfilling the interests and needs of a particular segment, communicating what it's in it for them.
Your content strategy should ensure that your content gets noticed. The best way to achieve this is to understand the source your audience obtains information from. Also, your content must be able to fulfill the information needs of your audience. This is done by knowing the information gaps they need to fill and the sources they have been consulting in a bid to update them.
More importantly, the information you are giving in your content must be credible by conducting adequate research and surveys. You can carve a niche and distinguish yourself on the knowledge you have with regards that particular field.
There should be coordinated effort in the content being distributed across various media platforms to ensure that it gives the same information. Consistency will always bring in positive results.
In the words of Bryan Rhoads, "content is currency – something we trade for our audience's attention, becoming more valuable when it's shared by someone other than ourselves". He could not be more apt with this description of something so important. When you attain loyalty from your customers, your content starts to work for you and not the other way around, because your clients will do the promotion themselves with ease.
Content is here to stay and it's going to stay for a really long time. Make no mistake, the creation of quality content will definitely take your time, effort and energy but the rewards are sure to gather in the long run.
Now that you how industry specific content will drive success for your eCommerce business, click here to see what Catsy can do for you.