PIM & DAM for Walmart Marketplace: How to Speed up Product Onboarding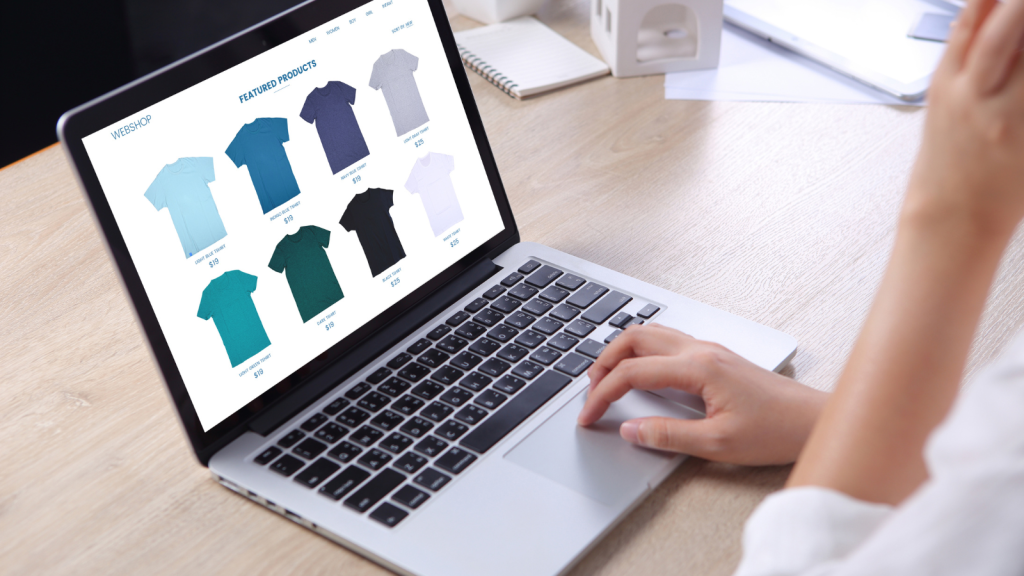 E-commerce continues to play an increasingly vital role in retailing and accounted for approximately 19 percent of worldwide retail sales in 2021. The growth in internet sales is projected to grow by about 25 percent by 2026.
The recent past, in particular, has seen many retailers shifting to online stores to expand their reach and capitalize on the insights that online marketplaces deliver so efficiently. The highly dynamic eCommerce industry has forced everyone in the chain, from the manufacturer to the retailer, to adapt. Marketplaces, such as the Walmart Marketplace, are some platforms that eCommerce businesses use to sell their products. But onboarding products to such marketplaces is no easy task. And it's for these kinds of problems that PIM solutions exist.
Speed is critical in this game. Let's see how you can speed up product onboarding with Catsy PIM & DAM for Walmart.
What is Walmart Marketplace?
In 2009, Walmart launched its marketplace, which allows third-party sellers to sell their products through Walmart. The marketplace has been growing steadily and accounts for a significant portion of Walmart's online sales. While the marketplace is still dwarfed by the giant that is Amazon, it is one of the largest platforms for sellers and is competitive with many marketplaces such as eBay and others. Walmart charges reasonable prices and offers a more streamlined fulfillment process for sellers. As a result, it is an attractive option for many eCommerce businesses looking to diversify their sales platforms.
The Walmart marketplace offers a convenient way for customers to find what they need in one place. It provides an opportunity for small businesses to reach a larger audience – it's a win-win solution, and this is the essence of marketplaces. One of the great things about the Walmart marketplace is that it offers competitive prices on various items. In addition, Walmart offers a hassle-free return policy, so customers can shop confidently, knowing they can return an item if unsatisfied. Overall, the Walmart marketplace is an excellent option for shoppers looking for value and convenience. But most importantly, it's a great and growing marketplace for eCommerce businesses that want to expand and get their products in front of as many potential buyers as possible.
What is Catsy PIM & DAM?
Catsy PIM (product information management) & DAM (digital asset management) is one of the most comprehensive and user-friendly content management solutions in the market today. The robust PIM & DAM allows sellers to manage all their product information in one place, including product images, descriptions, pricing, and more. Catsy PIM has proven to be an essential tool for any modern business that sell products on a variety of online channels, from their own eCommerce store to marketplaces like Amazon and Walmart. It's so easy to keep your product catalog up-to-date and provides everything you need to run your online store efficiently. Catsy PIM is the perfect solution for businesses of all sizes.
Catsy PIM = purpose-built for speed!
As we said in the introduction, speed is critical when onboarding to marketplaces and Walmart is no exception. So you want an onboarding tool that will not waste your time. All the businesses that are currently using Catsy have confirmed that exceptional onboarding speed is one of the reasons they love it.
12 Ways Catsy PIM & DAM for Walmart Marketplace  Speeds Up Product Onboarding 
As an eCommerce business, you need to be continuously expanding the range of products you offer by adding new products. This is the best way to raise brand awareness, grow your target market, and maximize profits. Expanding your product range is one way of increasing your customer base and revenue. For this to work well, the onboarding process needs to be not only fast but also accurate.
However, onboarding new products come with its challenges. The more products you have, the more information you will have to manage. This massive amount of information can result in a lengthy onboarding process, inaccurate information, and poor customer experiences. Luckily, Catsy structures the onboarding process, giving you the freedom to quickly onboard new products to Walmart without compromising information quality and integrity.
This is how the process (and speed!) works:
1. Standardize product information
While standardization is not as crucial for brand manufacturers, the standardization of product information is critical for distributors selling on Walmart Marketplace. Aggregating all content from different brands and preparing it for Walmart and other marketing channels can take loads of time and end up with a multitude of minor mistakes if done manually. 
Directly upon import, Catsy PIM has an import mapping tool that empowers your marketing team to immediately standardize all product information before it enters into your single source of truth (PIM). If you have brands that consistently send product information in a specific format, you can save even more time with custom import profiles, which completely automate import mapping to the standard you've set for your business.
Why is it important to standardize product information before publishing it on Walmart Marketplace?
Information standardization is vital for online marketplaces with multiple suppliers, sales channels, and thousands or even millions of customers. Catsy allows information standardization by accepting product information from various channels, formatting it, and storing it in one standard format as needed. This ensures consistency across the entire store.
The end result is that customers get better experiences, and your Walmart store will always maintain all product information uniformly.
2. Cleanse product information to guarantee quality before onboarding to Walmart
If you're a brand, distributor, or even a retailer selling products on online marketplaces, it's your responsibility to ensure you have accurate product information before listing products.
Cleansing product information for completeness and accuracy is a large part of preparing product listings for the marketplace. Two ways that Catsy achieves content completeness and accuracy are through automated content completeness scoring and version history. 
Cleansing product data with completeness scoring.
Content completeness scoring is a customizable tool that gives your team a complete rundown of specific marketing, technical, or logistical elements that may be missing from a particular SKU at any given time. The feature allows you to quickly grasp how complete your products are from a macro view, as well as drill down into specific products to easily update titles, descriptions, product specs, and more.
As the tool is completely customizable, you can change measurable standards to match outside factors, such as when a channel updates its listing requirements. For example, if Walmart Marketplace changes the number of digital assets required for a listing from 7 to 9, your team can change the completeness tool to match the new number. The completeness score tool will alert you to each product sold on Walmart Marketplace with less than 9 digital assets, so your team can quickly update each product without having to manually search and count, search and count, search and count, etc. 
Cleansing product data with a version history tool.
 As any marketer with experience in product data management knows, your products go through many versions throughout the product lifecycle. From title updates to description and metadata optimization, it can be very challenging to keep track of the version history for a specific product. This becomes challenging when your team needs to revert back to a previous version, or it can be hard to identify the most recent version if you're managing product information through more than one spreadsheet. 
For these reasons, Catsy PIM features a complete version history tool that allows you to confirm the most recent version of a product listing before onboarding to online marketplaces. In addition, your team can revert a product back to a previous version when necessary. 
3. Validate product information before onboarding to Walmart
A critical step before onboarding a product and publishing its product information is validation. Product information validation will help monitor product information quality, improve information flow, and avoid information errors.
The most common method companies use today to validate product information is manual review. Manual reviews require significant resources and take months to complete. This process often results in incomplete verification due to a lack of time and resources.
Using a PIM solution replaces tedious manual review with an automated system that is entirely customizable based on what's most important to your brand. Want to ensure short descriptions are under 40 characters? PIM regulates that for you. Want to make sure technical specs are compatible? PIM safeguards that for you. Using PIM's automated tools to verify product information provides a fast way to check product information against known issues and vulnerabilities. They also allow us to quickly identify potential problems and fix them before mistakes are published on Walmart Marketplace.
4. Easily syndicate to Walmart and other channels
In today's multi-channel marketing environment, it's more common for brands and distributors to be selling on more than one channel than not. Because of this, businesses must consider and stay up-to-date with a wide range of channel requirements for a given number of products throughout a product catalog. 
In addition, it is essential to publish products to eCommerce websites such as Walmart quickly. If you don't, then you will lose out on sales opportunities. You should also make sure that you are using the right keywords for each product so that they show up high when people search for them. 
For marketers, preparing product listings for launch on any given channel can be quite a challenge. Coupled with the need for speed, the process proves to be almost impossible when done manually. In the next section, we'll discuss how a single source of truth for product content can improve speed in keyword optimization and compliance with channel requirements. Let's quickly cover how product data syndication plays a role in the accuracy and speed of products to market.
API product data syndication for accuracy and speed
When businesses manually share product information to a retail channel, online marketplace, or any digital channel through a spreadsheet, the process of exporting and importing can take a signification amount of time. Not to mention, without automated safeguards, there's no sure way of knowing that the product information your sharing is 100% accurate. Utilizing an API integration between platforms enables data and digital asset updates to be updated seamlessly. In some cases, you can set up your API to update product listings by sending new information to your channels every hour on the hour.
5. Operate from a single source of truth 
If there's one thing to take away from this article, it's this: product information management software is primarily a single source of truth for all digital assets and product information. The main purpose of PIM & DAM for Walmart Marketplace solution is to centralize all product content intended for product catalogs and digital channels so that your team can operate more efficiently. 
Operating from a single source of truth empowers your teams to bid farewell to every instance of bad product data and say hello to accurate product content. Meaning your teams no longer have to weed through oceans of data searching for a specific product category or product attribute. Gone are the days when you have to compare data sets against each other in search of the most up-to-date version. Instead, your team can pump out new product releases, meet customer expectations, improve customer satisfaction and eliminate product data challenges. 
In addition, once your single source of truth has been established, you can add more digital channels at a faster rate and keep up with the management of those additional stores seamlessly. More channels mean a larger customer audience that your brand will be able to reach year after year. 
6. Import and export products in bulk
Just as product syndication enables more accuracy and speed when publishing products, the bulk import and export features in Catsy PIM & DAM are advantageous when it comes to overcoming product data management challenges and listing products on the marketplace quickly. 
Managing large amounts of data from different sources has become increasingly crucial for businesses. This includes managing information from disparate systems like ERP, CRM, eCommerce, social media platforms, etc., which can all contribute to the same business goal.
The process of importing and exporting data into and out of Catsy PIM & DAM is straightforward and easy to do. Using the import mapping feature mentioned previously, users can save import profiles based on common imports. In addition, the export feature for both product information management and digital asset management enables users to save channel-required export formats, making export for any digital channel seamless.
7. Optimize titles and descriptions with ease
One of the first things people notice about your website is the title or description they see in their browsers. If this isn't optimized, it can have a negative impact on how visitors interact with your page. In addition, if your titles and descriptions are missing critical keywords, customers will likely have trouble finding your products over your competition. 
Your product listings should include content that answers specific questions potential buyers may have. For example, if you're selling a product that requires installation, don't just post a picture of the package — tell readers what steps they'll need to take after they receive the item. Google Analytics provides a great deal of insight into what content performs well and which pages aren't converting at all. The best way to optimize pages for SEO purposes is to provide high-quality content that answers reader questions, offers solutions to problems, and includes helpful tips to improve readers' lives.
Catsy 's PIM & DAM for Walmart Marketplace make it easy for your team to overcome product data challenges for eCommerce sites, B2B Marketplaces, and marketplaces like Walmart. This includes tools relating to content enhancement that we've already discussed, such as validation, completeness scoring, and version history management.
8. Experience powerful digital asset management
Digital Asset Management (DAM) is a process used for managing all forms of digital assets such as images, video, audio, documents, etc., across multiple devices and platforms. DAM helps organizations to keep track of their files while also making them available to authorized users from any device.
Digital Asset Management is crucial for any business that wants to expand into new markets. It allows businesses to store large amounts of data and use them effectively. This means they can create better customer experiences and provide high-quality service.
Catsy PIM & DAM are unique because they've been built into the same platform since day 1, meaning product information and digital assets are tightly integrated with each other.
With Catsy DAM, you can quickly upload the right images, automatically match them with their corresponding products, edit them to meet Walmart's requirements, and then push them live to the marketplace – all without ever having to leave the Catsy interface. In addition, Catsy PIM for Walmart integrates directly with the Walmart marketplace, so you can rest assured that your images will meet all of Walmart's guidelines.
9. Introduce custom product attributes
Product attributes are product characteristics that influence how consumers perceive and use them. These include things like price, size, weight, color, shape, texture, smell, taste, and appearance.
The most common attribute used by manufacturers to promote their products is price. This is because people tend to compare prices before making purchases. In fact, many companies will advertise "price matching" policies if they find another retailer selling the same item at a lower price.
Though price may one of the most influential product attributes on a PDP, other attributes such as item size, weight, and custom features play a large role in faceted search. Faceted search is a filter mechanism used on eCommerce sites that allow consumers to find the exact product they're looking for without scrolling through page after page. 
Catsy PIM & DAM is unique from other product information management solutions because it empowers users to cover a wide range of product attributes by adding an unlimited amount of custom product attributes. Known as a user-friendly platform, Catsy's custom product attribute functionality is one of the highest-rated on the market.
In a competitive marketplace such as Walmart, it's more important than ever to find ways to differentiate your products from the competition. By creating custom product attributes in Catsy's PIM & DAM for Walmart Marketplace, your products will consistently beat out the competition on category landing pages. 
10. Create superior product listings
Product content is one of the most important elements for any business website. The best way to create great product content is to use the right keywords, write compelling headlines, and include images showing your product features. 
When selling in a competitive marketplace such as Walmart, it's essential to create PDPs that capture the consumer's attention slightly more than the competition. Critical components of getting a product noticed on a category page are the main product image and product title, along with a short description. Secondly, as mentioned above, product attributes play a critical role in ensuring products are found through filtered search. 
An effective landing page that doesn't take so much time to create is a great way to speed up the onboarding process and increase your chances of making a sale through the Walmart marketplace. With Catsy PIM, it's easy to create a 360-degree view of your product, to ensure every necessary field is optimized within Walmart Marketplace for your products to appear in filtered search and keyword search results within the Marketplace.
11. Update products automatically across multichannel listings
Multichannel eCommerce selling is when customers purchase items from multiple channels such as your Shopify store, Walmart Marketplace, Amazon, etc. Selling on multiple channels allows for increased sales volume and customer satisfaction.
A key factor in multichannel sales is ensuring consistency in product information across every channel you're selling on. Because users often hop around different platforms in search of the best price for a given product, your information for a product must be the same on every channel. 
To achieve this, Catsy PIM & DAM for Walmart Marketplace utilize API calls to send product information and digital assets directly to your Class A Channels after it's been approved. This includes new product launches in addition to product updates. So, not only does this feature save your business time, but it also contributes toward increasing the overall ROI of a product by increasing conversions and reducing returns through the power of accurate & consistent product content. 
12. Know where you stand content-wise with readiness reporting
If product content were a nicely wrapped present, the readiness report feature would be the bow on top. Readiness reporting is a safeguarding tool that informs your teams when product content is inaccurate or missing from specific products. The readiness report acts as your ever-changing to-do list and aids in helping your team prioritize product enhancement and completeness across all active sales channels. 
In addition to the above, readiness reports provide several additional features, including:
• A dashboard view of all your products so you can see what's going on at a glance.
• An easy way to share your reports with others within your organization.
• Automated email alerts for new issues found in your reports.
• Customizable reporting based on your brand needs.
• And more!
Qualities that Distinguish Catsy as the Best PIM & DAM for Walmart Marketplace 
Catsy PIM & DAM for Walmart Marketplace is the best solution for onboarding products. Catsy PIM's platform is designed to help sellers streamline their operations, save time, and maximize their profits. 
PIM & DAM for Walmart Marketplace provides a one-stop solution where sellers can easily manage any aspect of managing product content. From listing inventory, managing digital assets, keeping track of pricing, creating catalogs, and so much more.
Several features separate Catsy PIM & DAM from other solutions:
Unique understanding of US channel requirements
A user-friendly single source of truth platform
Powerful product information management
Rich product content enhancement
PDP optimization with a focus on custom product attributes
In addition, we offer robust analytics, reporting capabilities, and multiple channel integrations that will help sellers find new ways to engage customers, increase conversions, and grow sales.
PIM & DAM have Proven Powerful for Businesses that Sell Across Different Marketplaces
A few years ago, not many businesses gave any serious thought to product information management (PIM) software. But today, PIM software helps businesses manage their product data more effectively and efficiently, improving accuracy and quality while reducing costs. This is important because, in today's competitive marketplace, having accurate and up-to-date product information is essential for success.
With PIM, businesses can easily create, manage, and publish their product information across multiple channels, ensuring that their customers always have the most accurate and up-to-date information. In addition, PIM can help businesses automate many of their product information management processes, further reducing costs and increasing efficiency.
Here are more specific reasons why PIM & DAM prove vital in e-Commerce:
1. PIM & DAM increase productivity and efficiency
A product information management system is a central repository, or a one-stop shop for all the information about a specific product, including digital assets. It makes finding, cleaning up, and creating a product catalog with all the relevant information more accessible and faster. It also reduces information loss and confusion. In many cases, built-in workflows play a key role in optimizing teamwork productivity and efficiency.
2. PIM & DAM enhance the quality of product listings (PDPs)
Products with accurate and relevant information in their descriptions, accompanied by sharp images and rich videos, are likely to convert into a sale. Customers will shift to another retailer if the product doesn't have the right, accurate, and relevant information.
3. PIM & DAM provide a central information source for all products
Your team will waste a lot of time if the information they need to create a product catalog or description is stored in different locations. This means they will have to scan multiple information points before finding the right content to create a single product description or catalog. Apart from wasting valuable time, one can miss out on vital information.
A PIM system stores all product information in a central place, allowing your team to search and retrieve all the information they need quickly. They can also pull product images and videos from the same information base. It also becomes easier to update or change any information, image, or video regarding a specific product.
4. PIM & DAM integrate easily with other systems
Most business solutions cannot work effectively in isolation, and one of the key benefits of PIM & DAM is that it easily fits into most of the software that e-Commerce businesses use. ERPs, relational information bases, complex product catalogs, electronic information interfaces, business intelligence software, name it. PIM integrates swiftly with all these systems.
Furthermore, most PIM solutions are API-driven, which allows eCommerce businesses to integrate them with existing and new technologies, allowing two-way and real-time interactions. Integration simplifies information collection, sorting, validation, control, and retrieval.
5. PIM & DAM enhance the entire customer journey
One of the best ways of enhancing your customers' online shopping experience is by providing a platform that is customer friendly and easy to navigate. A PIM & DAM solution allows you to achieve this by delivering customer-centric product descriptions, pages, categories, and structures. Since PIM provides a central source of information, finding specific product information such as color or size becomes easier. It shortens the search process and enables customers to discover products quickly.
6. PIM & DAM increase return on investment
Businesses seek solutions that offer a quicker return on investment. A well-structured PIM & DAM empowers businesses to expand operations through multiple channels, increase conversions with enhanced content, and reduce returns with accurate product content.  
Key Takeaways
In conclusion, Catsy PIM & DAM for Walmart Marketplace provides a very user-friendly, centralized platform for managing product content that empowers sellers quickly create accurate and consistent product listings. This includes critical information points such as product name, price, description, images, and videos.
This not only saves time but also ensures that all listings are accurate and compliant with the requirements. Catsy PIM & DAM for Walmart Marketplace also make it easy to keep track of all product content and make changes to the products listed from one central location. All these actions result in a speedy process, allowing sellers to quickly onboard while ensuring accuracy and consistency on every channel.
Summary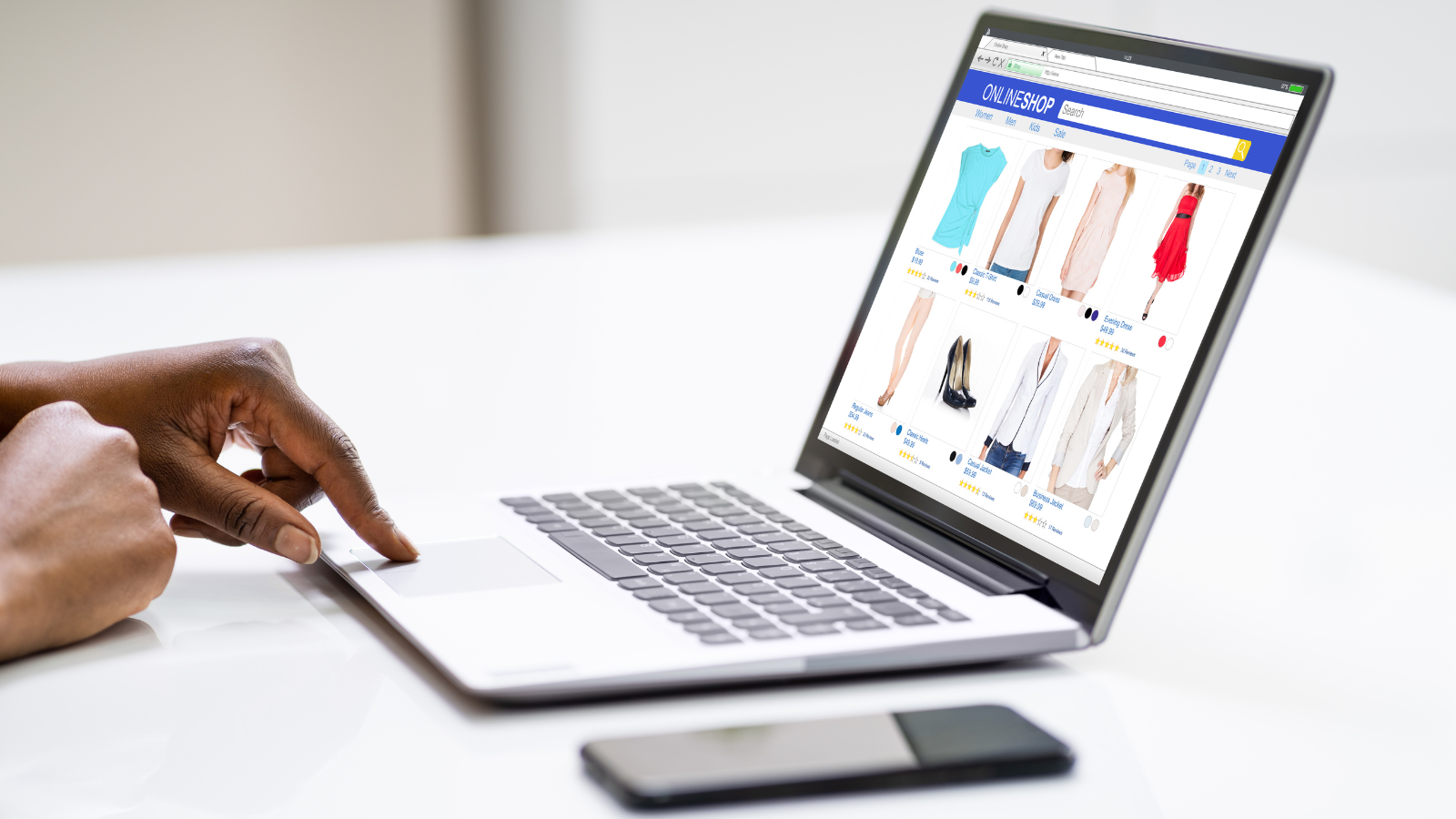 Article Name
How to Speed up Product Onboarding with PIM for Walmart Marketplace
Description
Looking for a way to speed up product onboarding for Walmart Marketplace? Look no further than PIM & DAM. Here's what you need to know.
Author
Publisher Name
Publisher Logo