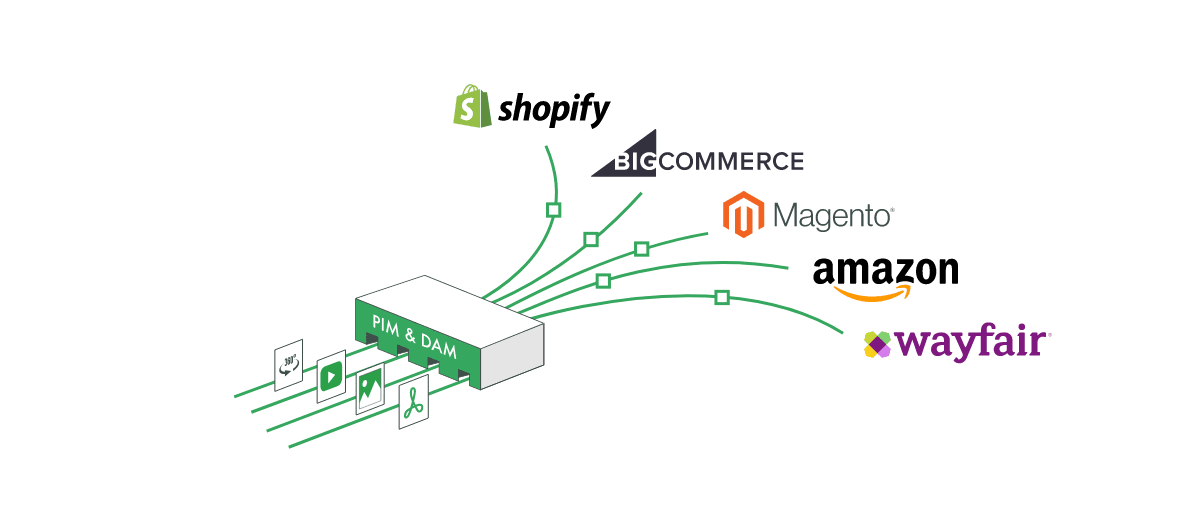 A PIM channel is a defined endpoint usually set apart for a product or a group of products. Examples of marketing channels include e-commerce websites, distributor websites, and catalogs (digital or print PDF).
Channels allow you to tailor your customer experience to multiple audiences. Every channel has attributes and governing rules they must follow. Since the data requirements of each platform differ, it is impossible to transfer all information from one store to another, which is where PIM comes in.
PIM enables a channel to work as a filter. No matter the amount of information available in the database, only useful or relevant information to that channel is transferred.
Some of the problems employing PIM would solve to help your multi-channel marketing strategy include:
1. Data disorganization or distrust by creating a single source of truth to centralize your database.
2. Easy information transfer through the PIM API feature improves your marketing team's productivity and helps them focus on more demanding tasks.
3. Attribute/specification support for different channels through PIM's customization features.