Selling On Walmart: How To Stand Out In A Competitive Marketplace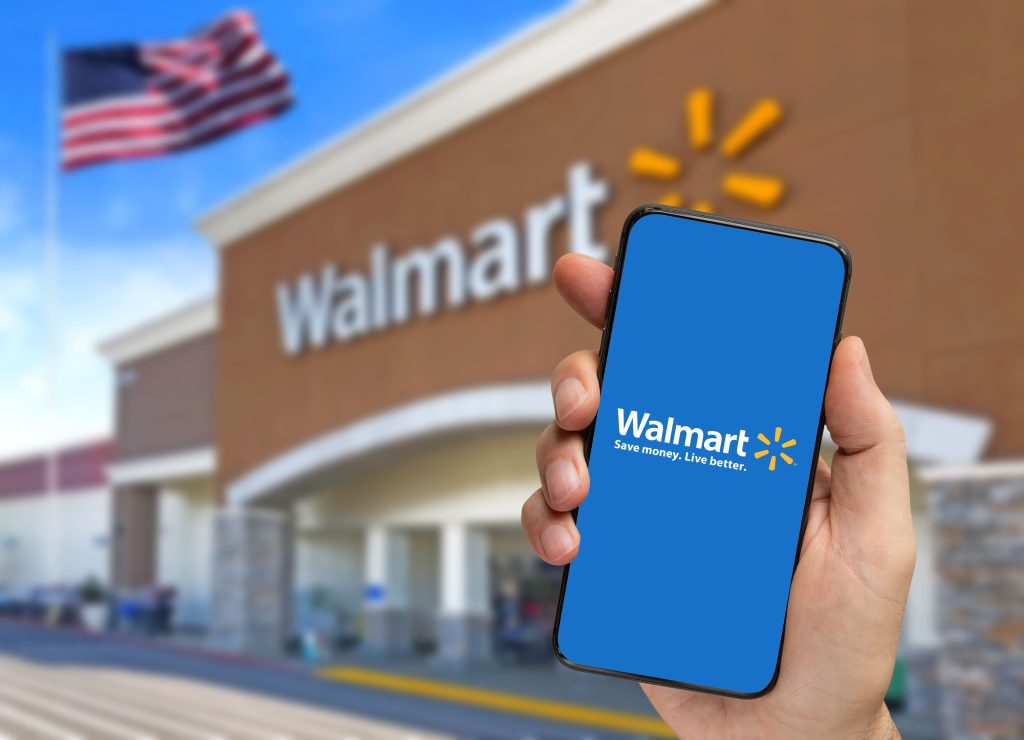 The Walmart Marketplace is a great opportunity for many retail businesses to increase their profits. They can expand their online presence and reach a larger audience reach because Walmart has millions of customers visiting the website daily.
Since the launch of the Walmart Marketplace in 2019, thousands of businesses have used the platform to boost their sales and increase brand visibility. Selling on Walmart has become a lucrative opportunity for many businesses, and more enterprises worldwide are joining in as they see the potential for lucrative profits.
But because of the competition, it has become imperative to go in-depth when it comes to Walmart's guidelines and best practices and use leveraging solutions for a successful campaign.
In this guide, we'll show you how to get started with selling on this platform, share tips for successful selling, and explore the different ways to maximize sales and profits.
In this article you'll learn: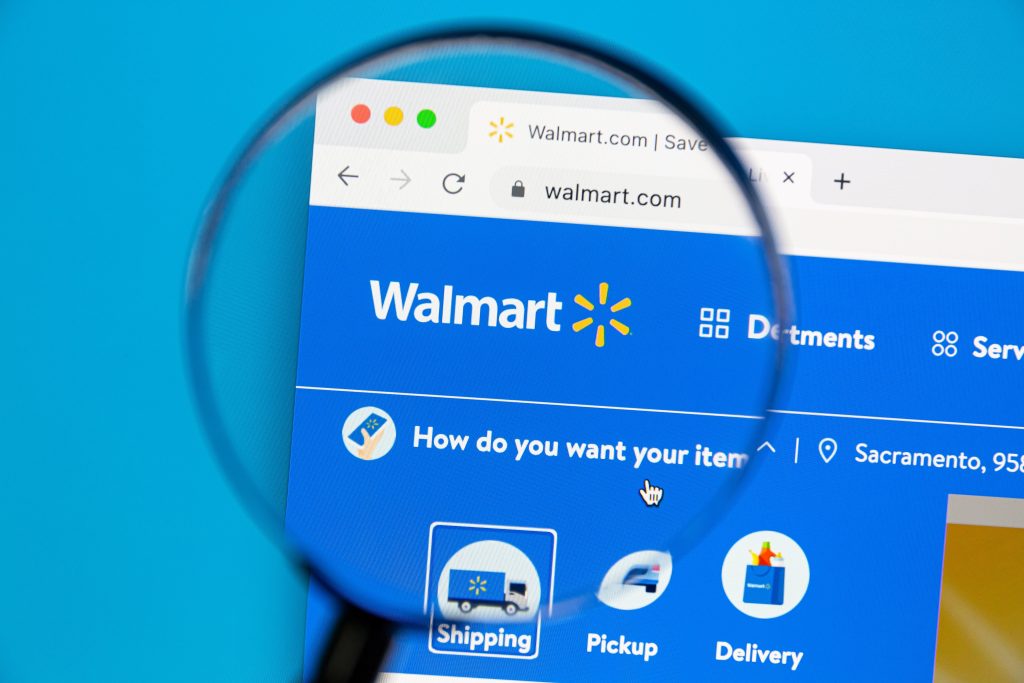 Getting Started With Selling On Walmart
To start selling on Walmart, you need to set up your account on their website and be verified as a seller. Walmart has made getting started easy in 3 easy steps:
Get your

business

verified
Set up your payment details
Configure your shipping methods
While setting up an account seems easy, getting approved can be difficult because Walmart follows strict standards for its sellers.
Even if you submit all the requirements, there is still a chance that your application will get denied if the documents you provided are not substantial. This is because they check and review the business requirements manually to ensure strict compliance.
So, to ensure quick verification, here are the requirements you need to prepare before you set up your account:
You need to have a registered US-based

business

Business

Tax ID (SSN not acceptable) or a

Business

License Number
Supporting documents showing your

business

name and address
Products that have GTIN/UPC GS1 Company Prefix Numbers
A catalog of your products that do not contain Walmart's Prohibited Products
A successful background in marketplace

eCommerce

Fulfillment

through Walmart

Fulfillment

Services (WFS) or another B2C U.S. warehouse with returns capacity
Setting Up Your Account
Once the documents are ready, setting up your account only takes a few minutes. Once approved, you can start setting up your seller account, listing your products, managing your inventory, and start selling.
Step 1: Get your business verified
Go to the sign-up page and fill out the application form. Make sure the information you enter is true and accurate to avoid rejection. Once you complete the form and hit the create account button, get ready with your documents.
Complete the Seller Profile and make sure that the tax information you entered matches the IRS records for faster verification.
Wait for approval which can take anywhere between 24 hours to several weeks, depending on the documents you submitted.
Step 2: Set up your payment details
Set up your payment details so Walmart will know where to send your payments. Take note that you will not be asked to pay any setup fees, subscription fees, or even monthly or annual fees prior to selling on Walmart Marketplace.
Step 3: Configure your shipping methods
You will need to configure your shipping methods and costs via the Seller Center through "Settings" and then "Shipping". You will also need to select your preferred returns method and carriers that match your budget.
Having a hard time comprehending the process? Walmart has made it easier through their video tutorials that you can access here.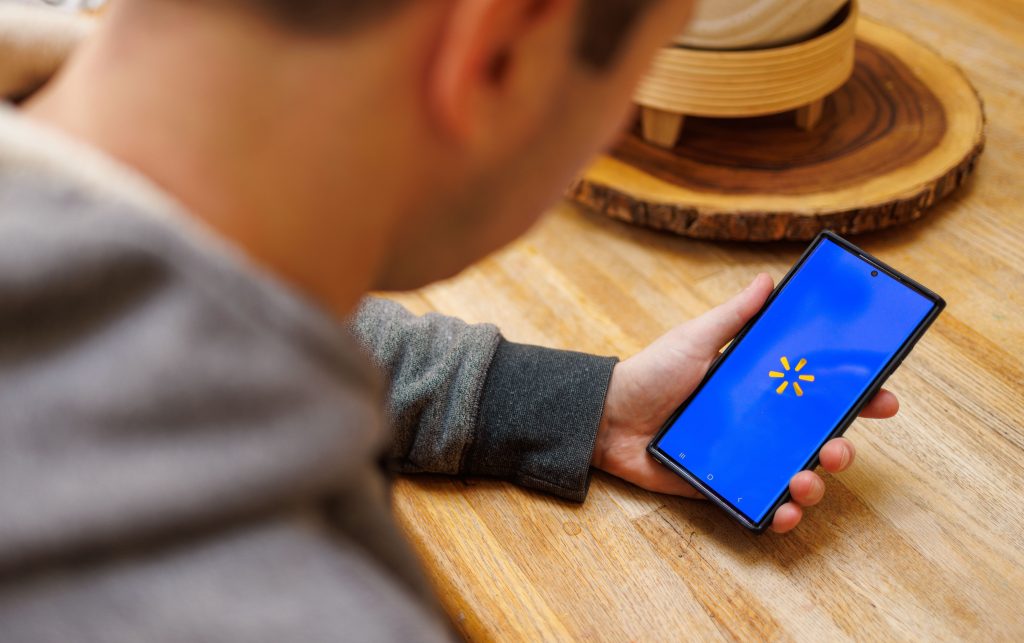 Tips to Make the

Application

Process Easier and Get Verified Faster
Make sure you already have a successful history of selling in

eCommerce

. This establishes your credibility as a seller.
Make sure you don't have any prohibited products in your listings. These may include alcohol, hazardous materials, offensive products, and others that are included in Walmart's Prohibited Products list.
Fill out all entries in your

application

as detailed as possible and provide as much information about your

business

for easier verification.
Setting Up Shop
Once you get your business approved and verified, you'll have full access to the marketplace dashboard, and it's time to set up shop.
There are many ways to integrate your product catalog into your Walmart shop. If you have a large volume of product inventory, there is a way to "bulk upload" your catalog.
Walmart provides a step-by-step guide to set up your items in their marketplace. If you have an in-house development team, you can also use their Application Programming Interfaces (API) Integration process.
APIs allow sellers to streamline and automate some aspects of their business operations, including pricing, inventory management, and order management. This makes it easier to manage listings across various channels.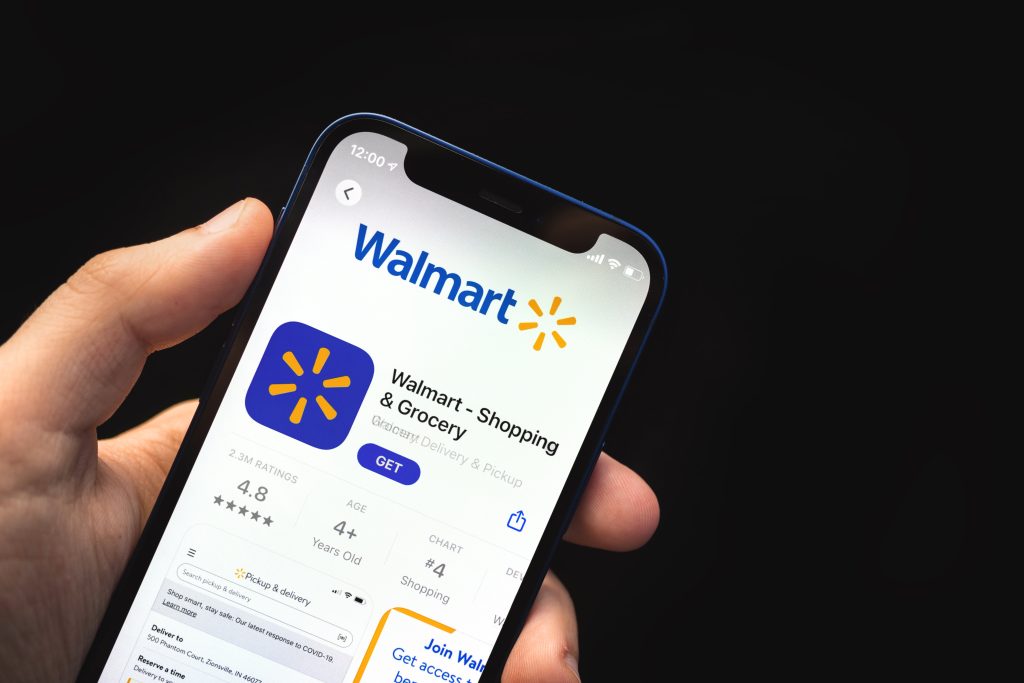 Tips For Successful Selling On Walmart
Now that you've set up shop, it's time to start selling and earning. It's important to gain knowledge of the platform's guidelines and best practices. Here are some tips for successful selling on Walmart.
Optimize your product listings – Accuracy in detail for each product listing is important, from title to descriptions, to help improve your search rankings and attract more

customers

.
Offer

competitive

prices –

Customers

will always compare prices to find the best deals and value for money. So to stay relevant in the game, offer

competitive

prices and try to match the competition to attract more

customers

.
Monitor your performance metrics – Monitor your shop's performance, such as the ratings and product reviews, to know which areas of your online

business

to improve.
Give excellent customer service – Respond immediately to inquiries and offer a quick resolution to any errors and complaints. Businesses that are prompt to respond usually get better customer feedback because it helps improve customer experience. 
Tools to Help You Grow Your Shop
Walmart Marketplace has made it easier for their sellers to grow their business and improve metrics by providing in-house tools integrated into the system. By using these tools, you have a fighting chance of braving the competition and improving sales performance.
Once you have set up your account, you will also have access to Walmart tools such as the Walmart Fulfillment Services, Walmart Connect, and Walmart Brand Portal.
Below is a quick overview of how each tool can help your shop grow. Try and use these tools to your advantage:
Walmart

Fulfillment

Services (WFS)
The Walmart Fulfillment Service is an optional service that allows sellers to store their inventory in Walmart warehouses and allow them to handle the order fulfillment and shipping process.
For each item fulfilled through WFS, Walmart charges a reasonable fulfillment fee. Through this, sellers can improve their operational efficiency and reduce shipping times.
Walmart has recently made it easier to start using the WFS tool via the Seller Center. You just need to add your contact info, return info, and billing info, and you can start the process.
Walmart Brand Portal
If you are a proud owner or a legal representative of a brand, Walmart can help you protect your intellectual property through the Walmart Brand Portal.
Walmart Brand Portal benefits include an easy process for submitting claims, a dashboard for tracking claims, and services to manage users in one place.
To register for this service, you should have your company info, trademark number, and email address ready. Make sure the information you provide is accurate.
This service is currently being offered only for sellers in the United States. It accepts trademarks that are registered with the United States Patent and Trademark Office (USPTO).
Walmart Connect
Walmart Connect is an advertising platform that allows sellers to promote their products in front of customers searching Walmart's website and app. Pay only when customers click on your ads. 
Currently, they offer two kinds of Sponsored Search advertising – Sponsored Product ads and Sponsored Brands.
Through Sponsored Product ads, your products will appear in relevant search results and other high-visibility placements. If a customer clicks on your ads, they will be redirected to your product page.
Sponsored Brands are for those registered with Walmart Brand Portal. This is a premium ad placement that puts your brand logo and products at a high-visibility spot and on top of relevant search results.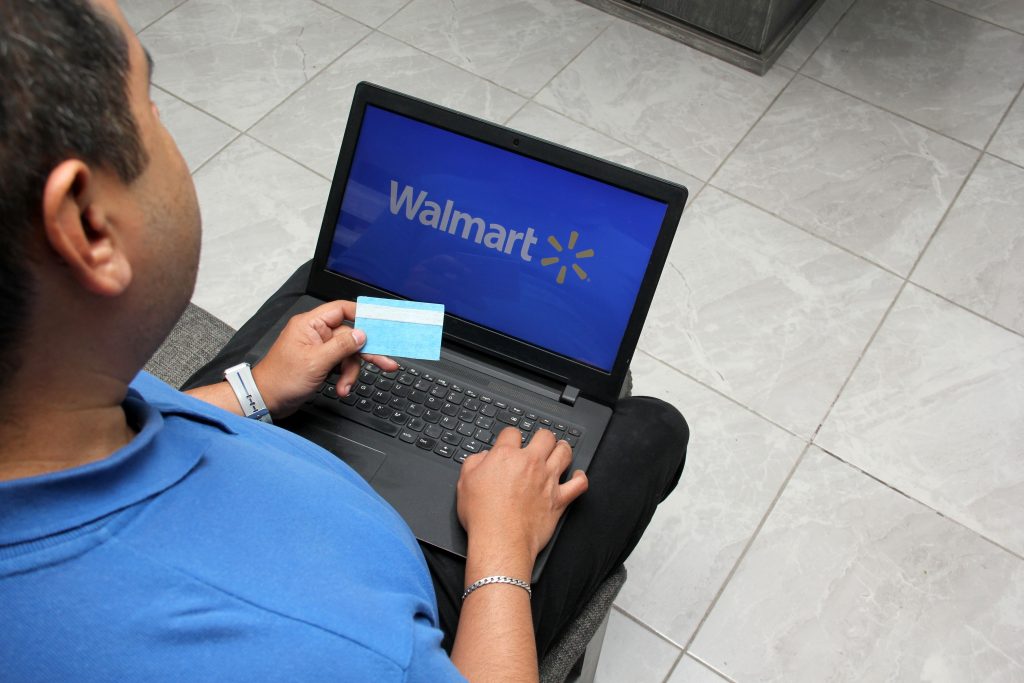 Maximizing Selling On Walmart
Marketers have different strategies when it comes to maximizing sales at Walmart because of the different rules and algorithms related to product categories.
Thus, it is essential to follow best practices for a higher chance of success.
First and foremost, it is essential to have high-quality product attributes and digital assets. It will help improve the customer experience so you can have repeat buyers and get high customer ratings.
Below we will discuss the different ways to ensure that your products stand out on the platform.
Complete and Accurate Product Attributes
Having complete and accurate product attributes can help maximize your sales potential at Walmart.
Your product should have straightforward and detailed product titles, complete descriptions, and other key features that play a role in helping improve customers' shopping experience.
These details will also determine how search engines will find your listings and increase visibility for prospective buyers.
Walmart provides a step-by-step guide that explains how to maximize your product listings and performance on both fronts.
Here are some of the advantages of having accurate product attributes:
Increased visibility – having complete and accurate attributes helps improve your product's visibility as the search algorithm matches product attributes to customer search queries. The more details you provide, it increases the likelihood of appearing in relevant search results.
Better conversion rates –  When

customers

clearly understand a product's features, they are more likely to make a purchase. Accurate product attributes can help you convert shoppers into buyers because you make the decision-making process easier for them.
Improved customer experience –  Detailed attributes give your

customers

a good impression of your products and can help them make an informed purchasing decision. This improves their overall shopping experience, and they are more likely to return for repeat purchases.
Lessen issues and customer support inquiries – Providing complete and accurate product details will help lessen your task of answering inquiries and reduce incidences of

customers

contacting customer support. This will free up your resources for other tasks.
High-Quality Digital Assets
High-quality digital assets such as images and videos allow you to showcase the best features of your products and give customers a better understanding of what to expect with their purchase.
It's important to invest in things such as gadgets for capturing photos as well as photo and video editing programs and applications to create high-quality digital assets.
Here are some of the advantages of high-quality digital assets to increase your sales:
Improved product presentation – Give time and effort to create high-quality product images, videos, and 360-degree views that will showcase the best features of your products. If you show them in the best possible light,

customers

will get a clear representation of your products and encourage them to purchase. It will also increase your confidence to sell and advertise your brand and product listings.
Increased click-through rates – Attention-grabbing and eye-catching product images and videos can grab the curiosity of browsing shoppers and encourage them to click your product listing to see more. High-quality digital assets can increase product visibility and drive more traffic to your shop.
Improved brand image – A good image can help establish your brand as a reputable and trusted seller on Amazon. Good images indicate that you are serious about quality and have given time and effort to the

business

. Catchy images can also enhance customer recall and eventually foster customer loyalty.
Enhanced customer engagement – Good quality images help improve customer experience and increase engagement. If they see something beautiful, useful, and interesting, they will most likely share it with others, especially if it has a good video or image. Interactive images can help

customers

better understand product features and make purchasing decisions easier.
Reduced returns – If you provide

customers

with a detailed representation of your products, there will be fewer misunderstandings about product features and appearances. Consequently, there will be fewer incidences of returns and low product ratings.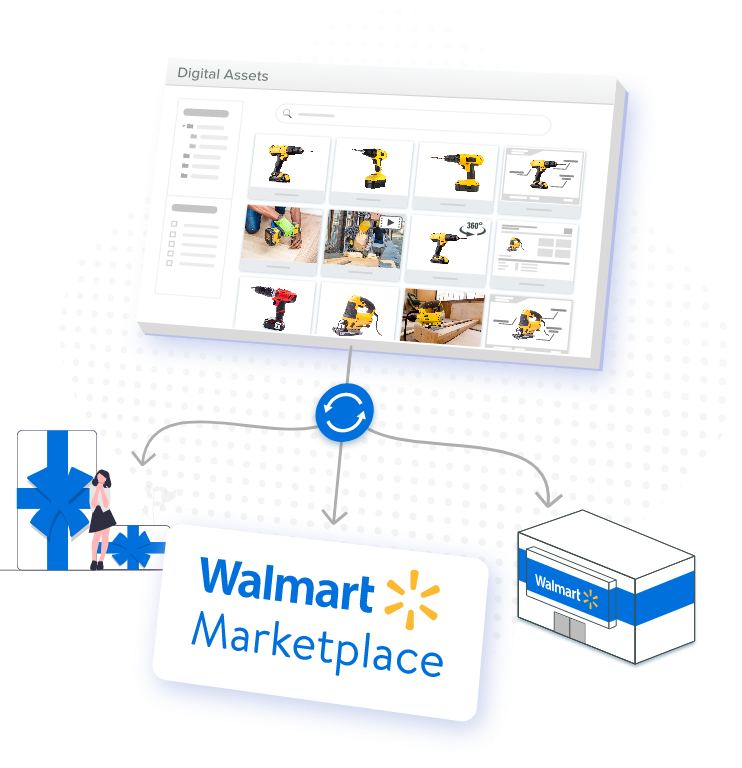 How Using DAM & PIM Can Maximize Selling on Walmart
Another way to maximize sales is to use PIM and DAM for Walmart Marketplace. Through third-party services, you can streamline your operations, centralize product data and digital assets, and deliver consistent content across various channels.
How does this work?
Digital Asset Management (DAM) and Product Information Management (PIM) are software systems that help businesses manage digital files and product information.
DAM
An eCommerce DAM helps link your digital assets together, including images, PDFs, videos, 360 image views, and other types of media.
It helps store, organize, manage, and easily share assets to internal and external channels.
It also helps with the efficient management of digital assets and quickly finds files when needed.
PIM
PIM helps online businesses manage their product data such as descriptions, attributes, and prices, in one cohesive system.
Having all this information in one system ensures accuracy, consistency, and up-to-date information across all sales channels.
Another advantage of this is it helps assess the information to see if there are gaps to fill. It also makes it easier to enrich content for specific channels and audiences.
PIM systems help optimize product copy, utilize custom fields, and create more consistent content throughout your channels.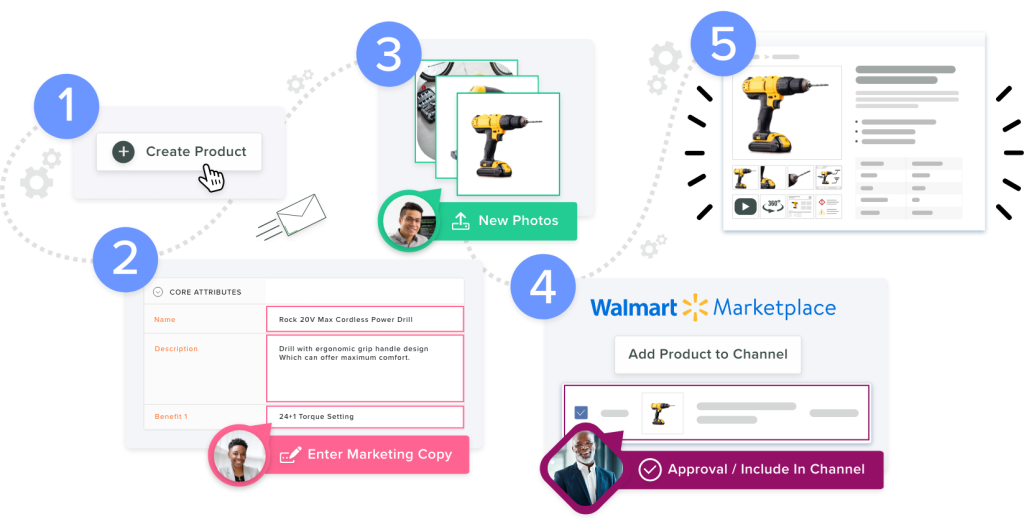 DAM and PIM systems allow businesses to streamline their operations, reduce errors, manage inconsistencies, and improve overall performance.
It helps businesses take control of their digital assets and not feel overwhelmed with what would otherwise be manual work.
Below are several ways PIM and DAM solutions can help maximize sales in Walmart Marketplace:
Improve product information – DAM and PIM

solutions

help ensure your product information is updated, complete, and accurate. These include all digital assets and product information, such as prices, descriptions, and titles. Complete product info helps

customers

make informed purchasing decisions and can lead to higher sales.
Consistent and seamless customer experience – DAM and PIM can help your

customers

experience a more consistent and seamless experience no matter what sales channel they used to encounter your brand. This means that what they see on your website should be consistent with what they see in your

Walmart Marketplace

account and other sales channels. When they see consistency, it helps build their trust, loyalty, and possibility of repeat

business

.
Streamlined product management – These

solutions

can help make things easier by streamlining the process of managing multiple information across different channels. This can help save you time, money, and labor resources that can be spent otherwise on improving customer service, quality control, and product development.
Fewer errors – A centralized product information management system means fewer chances of error and inconsistencies when you input information on product listings across different channels. It makes the work more efficient and organized.
Improved data analytics – Aside from organization, DAM and PIM

solutions

can also help you get valuable insights into customer behavior and product performance. This information can help you improve product listings and come up with new marketing strategies.
When you choose to use DIM and PIM services, you get your products into the market quicker. This is especially helpful if you are managing multiple accounts on various platforms.
The system will help you simplify, organize, and publish using specific tools designed for your business. You gain access to customizable tools to help you repurpose your workflow and do what works for you.
You'll never have to worry about having messy files and looking through multiple locations just to find the one you need. Everything is in one place, so you can publish and sync all your data across all sales channels in one go.
Selling in Walmart is a lucrative opportunity, especially for established businesses looking to start or expand their online presence and reach a wider audience.
To succeed as a seller in Walmart, you need to familiarize yourself with their guidelines and best practices. Use Walmart's online tools and leverage solutions such as DAM and PIM to maximize sales and growth.
Summary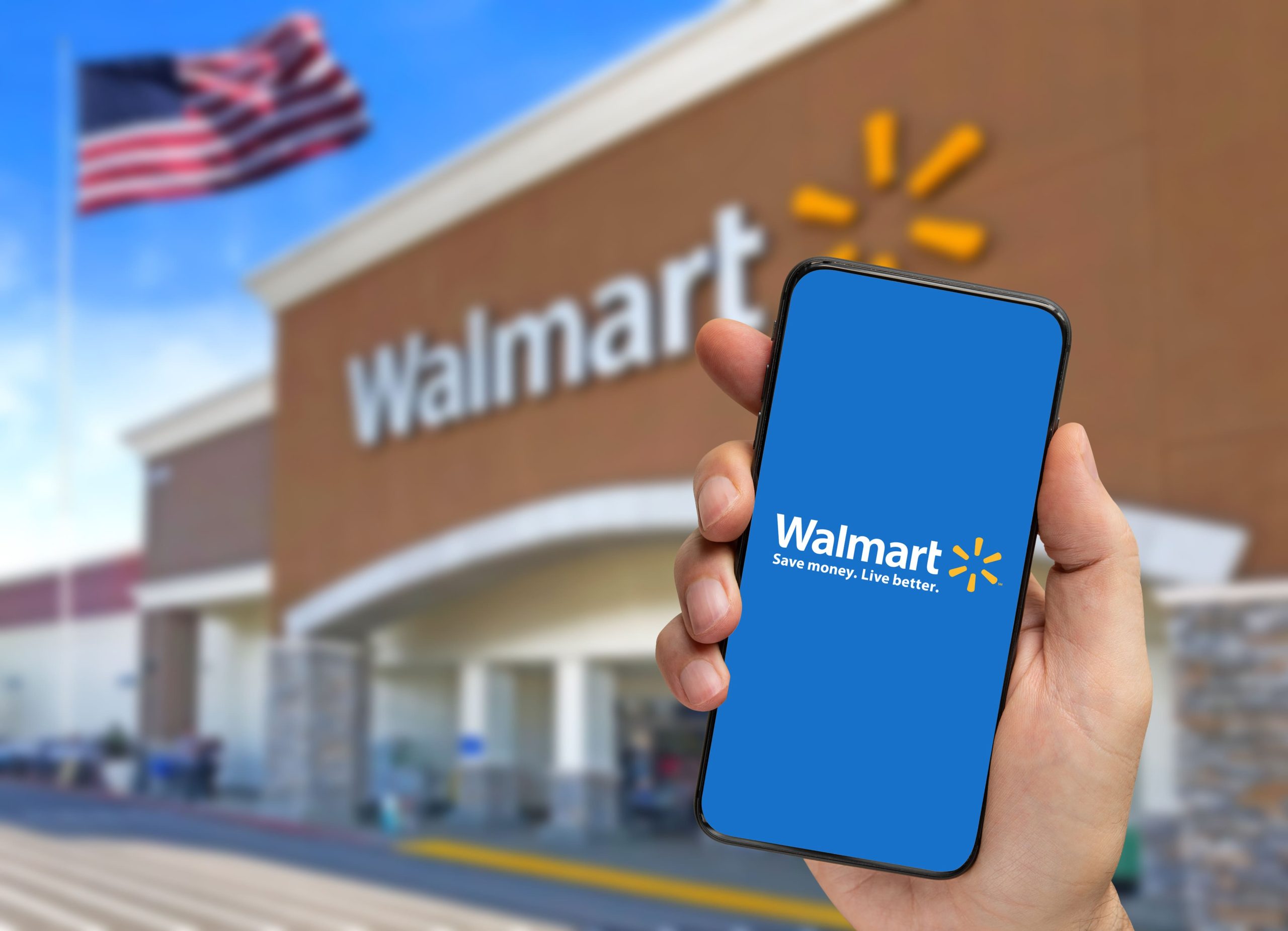 Article Name
Selling On Walmart: How To Stand Out In A Competitive Marketplace