How a Single Source of Truth PIM Drives Revenue for Your Brand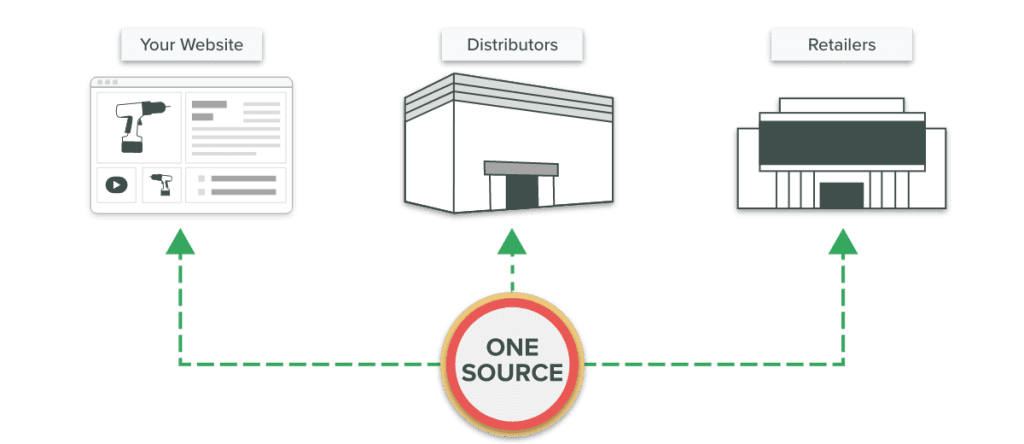 PIM stands for Product Information Management; a system businesses use to centralize product information and assets, from product launch to marketing. PIM creates a single source of truth, allowing members of your entire organization to access up-to-date product information at any time.
Historically, organizations have relied on Excel sheets to organize their product information. Managing product information for businesses or brands can be tiring because of the numerous SKUs and related information required to put data in place for effective online marketing. If you are a growing or an already large enterprise with no database preparation, using Excel sheets will simply not be a sustainable practice.
An Excel sheet containing a vast amount of data provides the vast possibility for data to become scattered, with limited options for maintaining control of that data. Having a centralized database of product data provides a solution to this and increases customer confidence in your brand.
Shopping online without access to a tangible product presents an opportunity to provide an exceptional customer experience by including enough information to allow a shopper to access an excellent level of detail to make an informed purchase. Providing detailed information will enable shoppers to imagine how the product will look in real life and increases confidence in your brand.
PIM is excellent for digital companies that want to invest in new technologies that will help them reduce the problems associated with product databases while at the same time helping them to become more customer-centric. Below is everything about PIM and how employing a single source of truth for your product data will drive revenue for your brand.
Online marketers today face unique challenges in maintaining a competitive edge in the e-commerce space. Shoppers today have more information and options available than ever before, and organizations that want to keep a modern image are taking advantage of software solutions geared towards their specific needs. 
-API Functionality 
-Centralized PIM and DAM
-Version History 
-Replace Excel Sheets with Automation
-Product Data Enrichment Tools
It takes a long time to manage thousands of product SKUs as each SKU has its own set of information, including pricing and style, product size, color, and material, which could add up to hundreds of data points for a single product!
Manually keeping track of all of this data is time-consuming and may result in data loss.
PIM can resolve the stress of managing a high number of SKUs. PIM makes it easy to keep track of and organize all data by creating a centralized source, ensuring accuracy and consistency.
Most e-commerce owners face a common challenge: product returns resulting from low quality or incorrect product information. Online shoppers now demand excellent service and only go where they can get that. 
Since customers research products before making a purchase, it is only fair to decide that your product returns, which result from their dissatisfaction, stem from the differences between the product information you showcased and the product delivered.
Using PIM software will give you comprehensive visibility into your product data at every stage of the product's lifecycle.
Scaling your business requires entry into sales through many different channels, including mobile. 42.9% of e-commerce sales are predicted to come through mobile by 2024.
Selling through multiple channels will increase your brand awareness and conversion rates in different marketplaces. However, numerous channels will have various data requirements that you must follow to cater to your customers' expectations effectively.
PIM provides the ability to create multiple channels to meet these needs and essentials that enable businesses to tailor their content to meet channel expectations for effective marketing.
5 Ways a Single Source of Truth Can Drive Revenue for Your Brand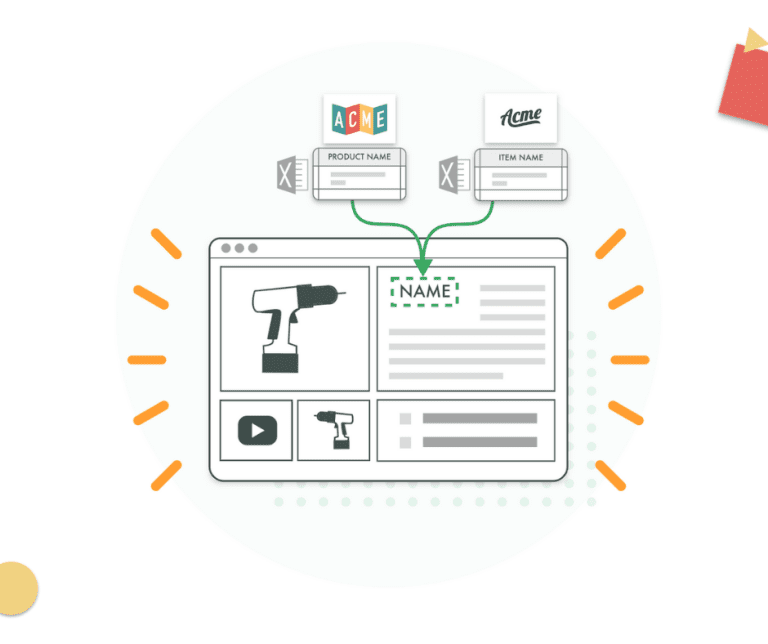 1. Ditch the Excel Sheets
PIM has features to replace Excel spreadsheets commonly used to track product information. Gone are the days of scrolling through rows and columns; now, the process to update information is quick and easy. 
To remain competitive in the e-commerce world, you need the tools of a PIM, ones that Excel simply cannot offer. Along with tools to avoid incorrect data, a PIM also has tools to ensure that your product information is complete. Automation tools like these are an advantage of doing business in the 21st century. They allow you to spend your newly found free time concentrating on how to continue excelling in an evolving market. 
Manually updating excel sheets for your product is a simple venture. However, there is no assurance that they have protection against human errors. Humans tend to overlook minute details that a computer or software would have no problems detecting when updating data. In addition, research states that 88-90% of excel sheets on the internet contain errors.
Entering information into Excel sheets can easily result in inaccuracy, especially if you manage a business with an extensive list of SKUs, and one error can significantly impact your brand. One of the focuses of customers while researching or checking out a product on your product page is accurate product information. If this is incorrect or unclear, it will deter customers from purchasing from you. It can also lead to a significant return rate, an issue every online marketer would rather not have.
Some of the ways through which employing PIM to replace excel sheets help your business include:
It's challenging to keep track of thousands of rows. Many product attributes impair usability, making working with hundreds of attribute columns and many more product records challenging.
Furthermore, keeping track of categories, attribute groups, and families in each cell becomes more challenging, especially when maintaining the same identity. Product information management eliminates this confusion by categorizing pages for easy identification.
Data validation is complex on an Excel sheet, especially for products with numerous attributes. It can quickly become tiring for the personnel in charge of this task, and there are many examples even in nature of how fatigue affects performance. Still, there is always the chance that incorrect data will be entered, eventually leading to invalid information or output.
Each functional item in PIM has its page, and you can achieve data validation by simply following the validation rules on the system when generating products attributes.
Data Transfer Made Possible
It is often difficult to transfer Excel sheet data to your other e-commerce websites and ERP software. Not all platforms can accept data in Excel format. As a result, marketers often have to go through repetitive file conversion tasks, becoming exhausting.

PIM solution comes with excellent API features that enable file sharing and access between integrated ERP software, other e-commerce websites, and sales channels. In addition, PIM comes with a filter that ensures information only gets to the desired destination.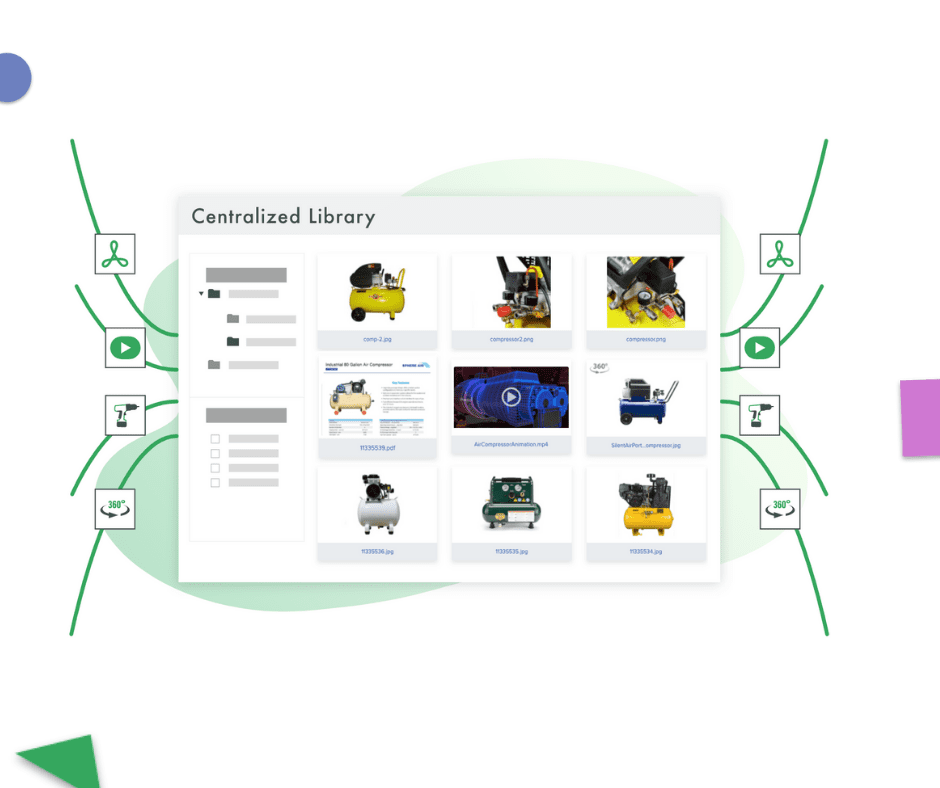 2. Find Product Data and Digital Assets Easily
By creating a single source of truth and categorization for your organization's products, you no longer have to search through tons of files to retrieve product information or digital assets. Digital assets are any digital materials used to effectively illustrate a product to help an individual make an informed purchase. These include files, videos, product images, audio, animations, or graphics.
Imagine a customer who sees a product you have for sale but needs more explanation from your sales personnel. The PIM solution database serves as a quick reference source for your personnel to get information or more digital assets to clear any doubt such customers might have.
PIM integration with DAM implementation in your e-commerce store helps centralize your product information and digital assets, thus decreasing the frustration of searching for assets. This is a win-win situation for your organization, leading to happier customers and employees.
You can have all your marketing resources stored in one place through PIM asset management, and your files and other digital assets only become more findable with subsequent database increases.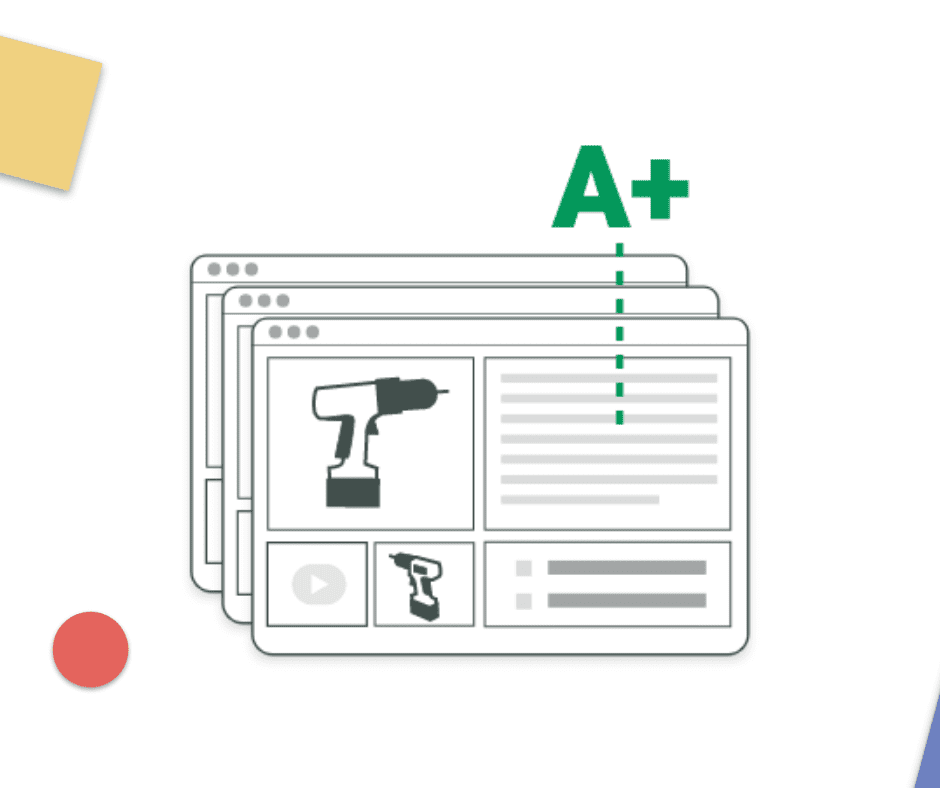 3. View Complete Version History and Revert When Necessary
When you enable versioning in PIM, it allows you to store, track, and restore product data whenever they change. Through it, if you wish to revert to the old version, PIM makes it an easy process to undergo.
Unlike Excel spreadsheets, every PIM comes with an automatic backup option that creates database backups regularly and stores them in virtual places located around the globe. Users do not need to be concerned about data loss because everything will be safe and secure.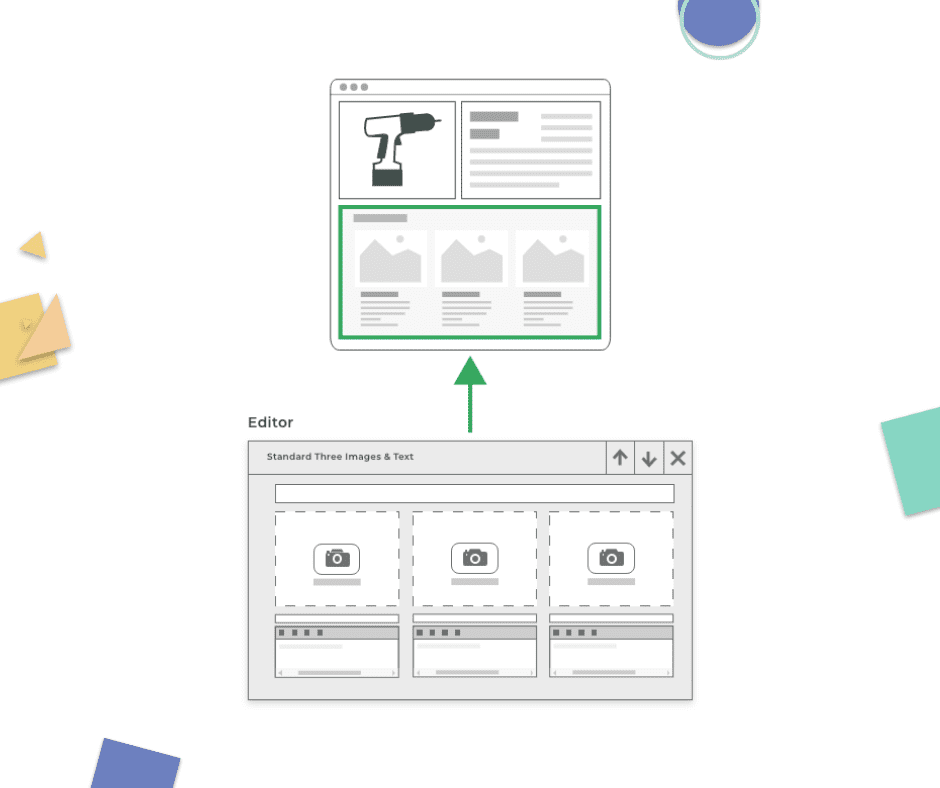 PIM comes with automated features which enrich your product data and ensure you display quality product information on your product page.
To drive revenue to your mobile store, you must give customers quality product content as customers now expect it. Anything less than top-notch will push them towards your competitors who are taking every measure to ensure that their web page visitors and customers leave satisfied. Top-quality data is error-free and is easily read by the public. 
Some of the ways through which data enrichment drives your brand revenue include:
Enriched Data Improves Customer Relationships
Product data enrichment allows for customized messages and more meaningful interactions with customers and business partners. Your organization can build product marketing campaigns that meet the interests and wants of your customers using relevant consumer data features from PIM. 
Customers are more likely to buy from you if they believe your company understands their needs. Targeted marketing is the way of the future, and many businesses are discovering that one-way marketing is unproductive and they have only restricted themselves to a particular audience. To be effective with targeted marketing, a company must use data enrichment to categorize data appropriately.
PIM contains features that will help you target different audiences while maintaining a centralized point for data collection. Through PIM and its data enrichment features, you can target multiple buyer personas with less effort than required to do it manually.
Redundant Data Elimination
An organization can lose a lot of money due to redundant data. It leads to a loss of revenue, customers, and a sullied reputation. Because they always feel the need to hold on to some data for future use when they might have let it go, organizations that manually run databases have a lot of redundant data.
In raw data, duplication is widespread, and it lowers the data quality. The PIM enrichment tool reduces data duplication and redundancy, resulting in higher data quality and a clean and organized database.
PIM Automated Features Allows for Multichannel Publishing
Thanks to PIM, you no longer have to publish individually in channels. The software solution's whole point is to provide your buyers with compelling product information.
PIM allows you the connection of your marketing channels to your e-commerce website, from where product data gets broadcasted. In addition to this, not the same information gets published. PIM optimizes product information to appeal to your B2B customers and, at the same time, designs the same product information for more emotionally driven content for your B2C buyers, reducing the cost of individually targeting both prospects with the maximum conversion rate.
Another way that PIM drives revenue to your brand is by creating a single source of truth that you can leverage to target a global market. Imagine this scenario: your organization has created a product that appeals to five targeted channel partners. Your product information is appealing, and now three have of those partners have become loyal to your organization and its products. Directly you identify ten other businesses that would also be a good fit, but there is a language barrier that creates a problematic scenario in marketing your products.
In addition to the language barrier, you have not been in the region. You are not aware of local data governance policies and do not know what kind of marketing works best. You have no idea what level of data constitutes a fully enriched product. You now stand to lose ten prospective business partners from another region and invariably revenue. 
With PIM, the problem is solved as the optimal solution includes an automatic localization feature, which allows you to tailor product data to different locations and languages, thus, allowing your organization to maintain a consistent marketing strategy and brand image. This ensures more revenue and brand recognition.
When preparing product information for publishing, having a grading system to ensure completeness is necessary, if not critical. When it comes to content, the necessities are easy to find: standard product data, information, assets, etc. Even this portion of ensuring that essential data is complete can be challenging. 
Replacing your manual management with PIM provides automatic content grading features that help businesses check the completeness status of every content field before publishing.
While considering digital assets, PIM rates content based on conventional data requirements and other attributes such as strength, power, SEO, length, etc.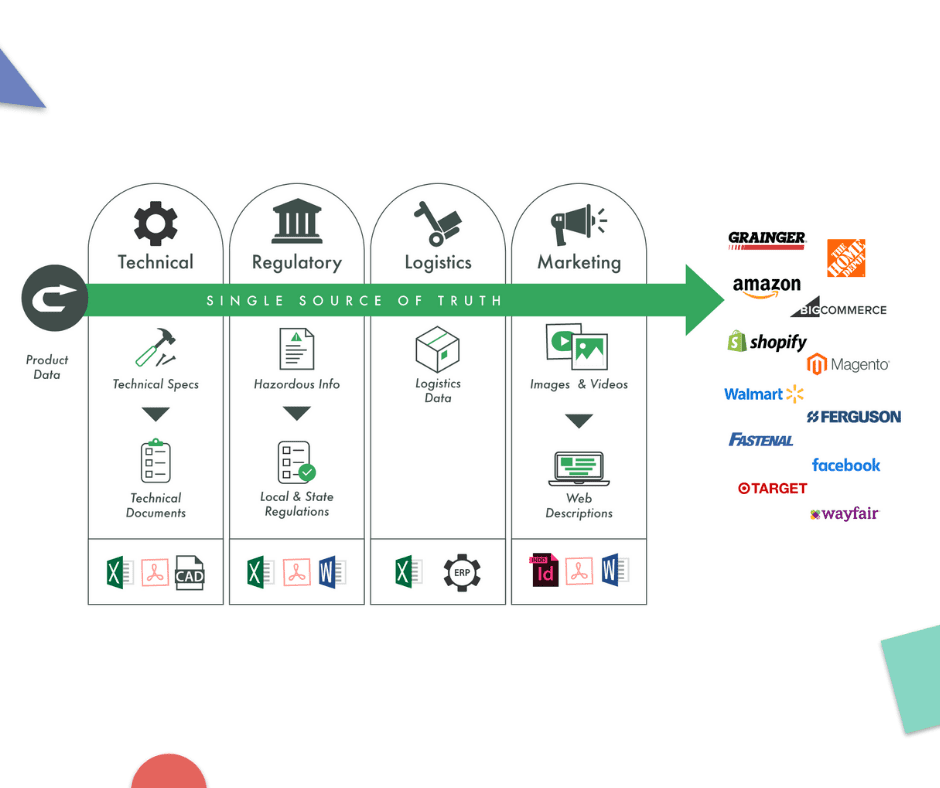 5. User-Based Access for All Teams
PIM improves your team's work efficiency and productivity by making it easy to access your system, which speeds up work and increases product time to market. You can enable the feature that gives your teams user-based access through PIM. You can also assign tasks to each team member and allow them only to access that task area.
The user-based access feature will ensure that your organization's data is smoothly managed and create a collaborative environment for every department in your organization to work together. When collaboration functions well, creative processes can continue with a short time to market, allowing your organization quick access to market share control.
In addition, the single source of truth PIM makes it easier for your sales and customer service teams to serve buyers and prospective customers in a more comprehensive and informed way.
Suppose your sales personnel is on the verge of closing a sale, but your prospective client needs a little more information to make a very informed purchase. Without bothering the marketing team, these sales personnel can access the database through user-based access to extract whatever information is needed, saving time for all involved.
Also, with PIM's centralized system, a customer care representative can answer clients' questions or queries faster and, in most cases, initiate cross-selling when there is a single source that contains all data they need to go forward with a sale.
No matter the number of products your e-commerce sells, you still have a lot of data to track. 
Effective management of SKUs, descriptions, photos, videos, product prices, assembly instructions, supplier information, logistics, and more is essential. Most customers turn to online shopping for the ease of accessing data. They can view the information in a way that makes sense to them; on the same note, they return a product or abandon a product page when data does not make sense.
As an online marketer, you need reasonable, efficient solutions to keep track of increasing product information with no overwhelming experiences.
You can organize product information in the PIM system exactly how you want it to display on your marketing channels. You no longer need to go to your e-commerce site to rearrange products or manually remove or update product data with it. All of this is taken care of by the PIM system's single source of truth, and the system automatically reflects changes in all languages and channels that you choose to link to the PIM system.
With a PIM solution, there are fewer mistakes and oversights, and every department uses the same data to make business choices, resulting in increased efficiency and revenue.