The Ultimate Beginner Guide to Google Manufacturer Center (GMC)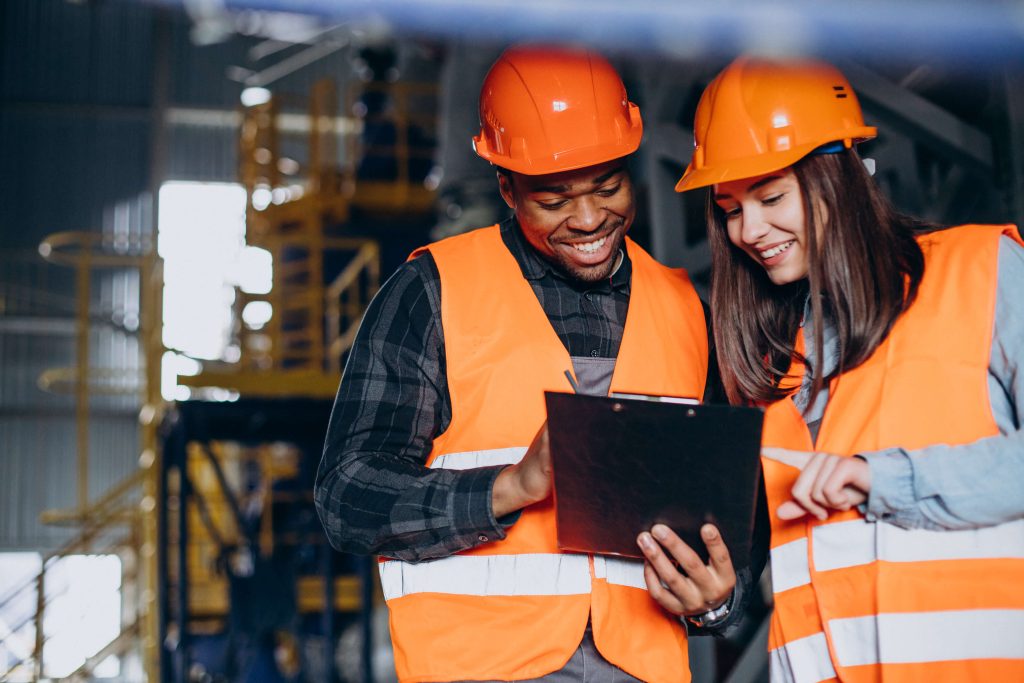 According to Statista, Google is the king of search engines, with an 84.69% share of the search engine market as of February 2023. While this specific aspect of Google is not awe-inspiring (because the world has gotten used to this status quo), it has enabled the search engine to become the largest e-commerce network in the world. For context, millions of people rely on the search engine for product/service recommendations daily.
But as Google has grown and indexed more e-commerce services and products, it has become challenging for users to find helpful ads after several queries. As such, brands have also lost out on sales, and their reach has deteriorated. To remedy this problem, Alphabet, Inc., the Google parent company, introduced Google Manufacturer Center. But what is it? How does it help manufacturers, vendors, and other e-commerce businesses drive sales and expand their brands' reach? This article guides you through Google Manufacturer Center. It shares granular details about how the platform works and answers key questions that you may have. So, read on!
In this article you'll learn: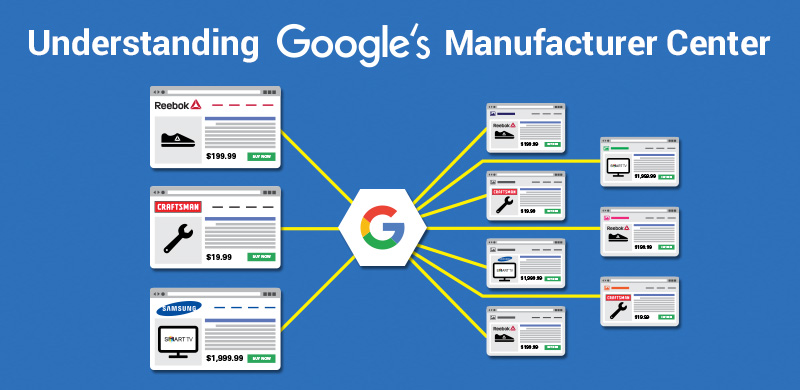 What is the Google Manufacturer Center?
Google Manufacturer Center (GMC) is a tool that helps manufacturers provide authoritative and the latest product information to the Google ecosystem. The tool's primary goal is to improve the experience of potential customers exposed to shopping ads within Google.com and other Google services. This way, manufacturers can reach more potential customers whenever they are searching and shopping, driving sales.
The tool enables manufacturers to upload and manage detailed product information about brands they own or license, including images, titles, descriptions, or YouTube videos. In other words, users get a single point of truth regarding their products.
Is There a Difference Between Manufacturer Center and Merchant Center?
Google has several products under the Google for Retail segment, including Manufacturer Center and Merchant Center. These two are particularly confusing because they almost seem to cater to the same category of users. But this description cannot be further away from the truth.
On the one hand, we have seen that the Manufacturer Center helps shoppers to discover specific products from manufacturers that are right for them. On the other hand, the Merchant Center platform allows merchants to specify product details that help them sell the products. The details include availability, sale price, shipping information, product type, etc.
The Manufacturer Center and Merchant Center have the following key differences:
The tools serve different purposes:

Manufacturer Center

allows

manufacturers

to provide accurate and detailed product information to

retailers

and to optimize product data for better

discoverability

on Google. In contrast, Merchant Center allows merchants to create and manage product feeds that showcase products in the Google ecosystem.
Manufacturer Center targets

manufacturers

, while Merchant Center's primary users are

retailers

who do not produce or manufacture their own products.
Manufacturer Center allows users to provide more specific and detailed product information, while Merchant Center focuses on basic information like price, description, product ID, and title.
Manufacturer Center requires users to manually upload and manage product data feeds, while Merchant Center users can integrate it with various e-commerce platforms, including WooCommerce, Magento, and Shopify. This implies the latter provides automation features not found in the former.
How to Use Google Manufacturer Center
Needless to say, you need a Google account to access any Google properties. To start using GMC, you must first ascertain your eligibility because the service is not open to all manufacturers on the face of the earth. For example, you should check if you sell products with ISBNs, UPCs, or GTINs in one of the countries where the service is available. The following steps should help you understand how to use GMC:
Step 1: Find out if you are an eligible manufacturer
To find out, sign up for the current Manufacturer Center version; go to the Manufacturer Center website and navigate to the 'Get Started' button.
If a new window opens that provides the steps to joining the service, you can rest easy because you are eligible.
Step 2: Join Manufacturer Center
In the new window, you must specify the Google account with which you wish to join the Manufacturer Center. This means you must have a Google account, which you can create in a few easy steps if you do not have one.
With the Google account ready, you'll need to provide specific details to Google. For example, what is your business type?
At this point, it is essential to note that the service is only open to brand owners and brand licensors. If, for example, you are a data partner, you'll be redirected to a Google form to provide specific details about your business.
Let's say you are a brand owner. Once you've selected the option, the platform will avail new data fields where you must provide details such as business information, brand information, and Merchant Center account. The wisdom here is that manufacturers may eventually need Google Merchant Center services, so it is appropriate to get it over with from the outset.
Step 3: Verify the account
You must confirm that you have the authority to manage the brand before Google can activate your Manufacturer Center account. This process may take a few hours to one day, so you'll need to practice patience.
Step 4: Set up the account
With the brand details confirmed and verified, you can provide information about your products by following the quick start setup guide provided by Google.
The setup can take less than a few hours and allows you to provide users with detailed information about the items you produce.
Step 5: Provide product details
Google Manufacturer Center requires that, for each product, you fill in at least six data fields; they include the brand name, product ID, product name or title, product description, image link, and GTIN. However, it is always best practice to include as grainy details as possible. If resellers can access the finer details of a particular product, they are in a better position to create a product listing that will most likely reach the target customer. You can also schedule fetches on your feed so that Google automatically retrieves the data file from your company's server.
In addition, the platform divides the data fields based on need, where the necessary product details are grouped under the 'Required' category – there are five data fields in this category.  The other categories are 'Recommended', and 'Optional'.
Under the 'Required' category, the mandatory data fields are:
Product ID
Brand name
Title
Product description
GTIN
Image link
The following data fields fall under the 'Recommended' category.
Product category
Product detail page URL
Supplemental image link
Product feature description
Product type
Product page URL
Mobile product page URL
Product detail page URL
Product highlights
Product highlights description
Product description in the local language
Product name in local language
Product subtitle in the local language
Product description in the local language
Lastly, the 'Optional' category includes the following data fields:
Multipack
Multipack quantity
Product label
Product attribute
Product attribute value
Product attribute in the local language
Product attribute value in the local language
Product detail
Product detail in the local language
Product subtitle
Product subtitle in the local language
Product variant
Product variant attribute
Product variant attribute value
Product variant in the local language
Product variant attribute in local language
Product variant attribute value in local language
Product variant detail
Product variant detail in the local language
Video link
It is worth mentioning that submitting detailed and accurate product information to the platform is critical because it helps improve customers' shopping experience, culminating in a higher conversion rate. It also empowers manufacturers with more impactful product insights using the analytics feature.
The analytics feature provides metrics such as click-through rates (CTRs), clicks, and impressions. You can also use the tool to compare your product's performance against others in the same category. Most importantly, the tool enables manufacturers to know how customers respond to and interact with the product information within Google's properties. You can use the knowledge to track the effectiveness of your optimization techniques.
Advantages of Using Google Manufacturer Center
Besides a single point of truth, what else do users gain by using the tool:
Google Manufacturer Center

provides increased product visibility. The products will be visible across the Google ecosystem, including

Google Shopping

, Google Search, and Google Images.
Potential customers will have access to accurate product information. This is especially critical today because the internet is awash with fake listings.
It enhances your brand's awareness. Users can become more aware of your brand when they get accurate and consistent product information.

Google Manufacturer Center

optimizes product data, improving your search engine optimization (SEO).
Because customers get accurate information, they are more likely to choose your brand, improving customer engagement and creating a better overall

shopping experience

.
The platform provides access to advanced

analytics

to help you measure and track your products'

performance

across the Google ecosystem.
The improved product visibility, enhanced information accuracy, and increased brand awareness increase sales.
Most importantly, GMC is free to use.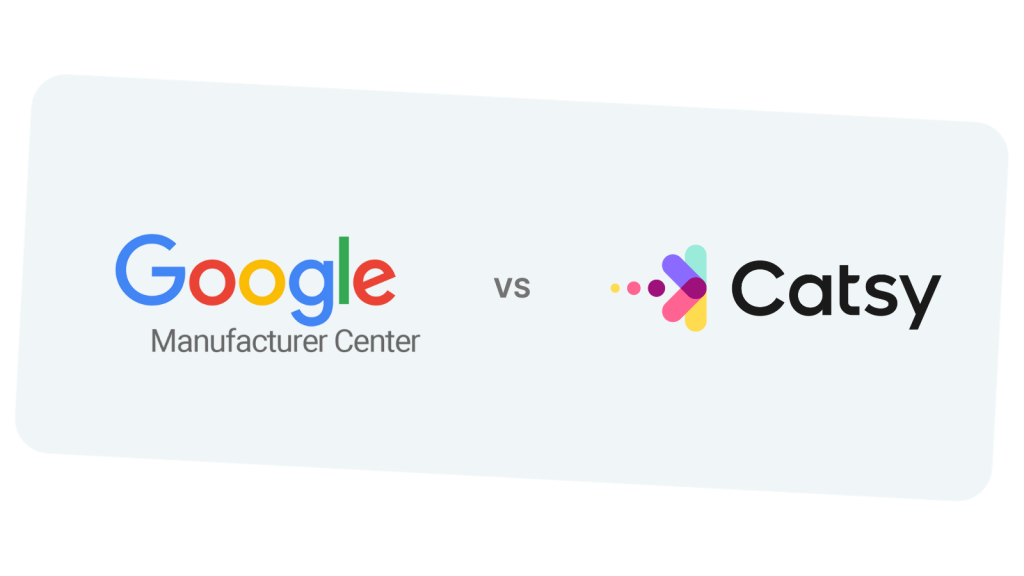 Google Manufacturer Center vs. Catsy
So far, we have seen what GMC does and even how to use it. However, it is essential to state at this point that while GMC allows manufacturers to quickly create a consistent product listing that they can share with vendors, the tool lacks the core functionalities of a product information management (PIM) platform.
For example, GMC does not provide a single source of truth through which product data can be standardized and governed. It also means manufacturers cannot rely on the platform to export information to eCommerce platforms such as Shopify, and many other channels.
In technical terms, manufacturers need to cleanse and manage data before it is fed into GMC, and data cleansing and management is the primary function of a PIM tool. This is to say that GMC cannot be used in place of a PIM tool. Instead, it works best if used in combination with a PIM platform such as Catsy; Catsy cleanses the data, including creating a single point of truth, and GMC organizes the product data and readies it for distribution to vendors and retailers.
Catsy also works best with GMC because, in addition to PIM functionality, it also manages digital assets. It is what technical-minded individuals call a digital asset manager or DAM. A DAM is a one-stop solution for organizations to store, manage, organize, share, and monitor all their digital assets.
In e-commerce, digital assets are the files or content that businesses can store, manage, and distribute online. This implies that a DAM platform is as critical as a PIM tool in e-commerce. But, as noted earlier, Catsy offers both services simultaneously. This makes it a great, if not the best, companion for manufacturers who use GMC. Digital asset and product information management go hand in hand to streamline e-commerce business operations. As such, throwing GMC in the mix elevates efficiency and effectiveness to a whole new level.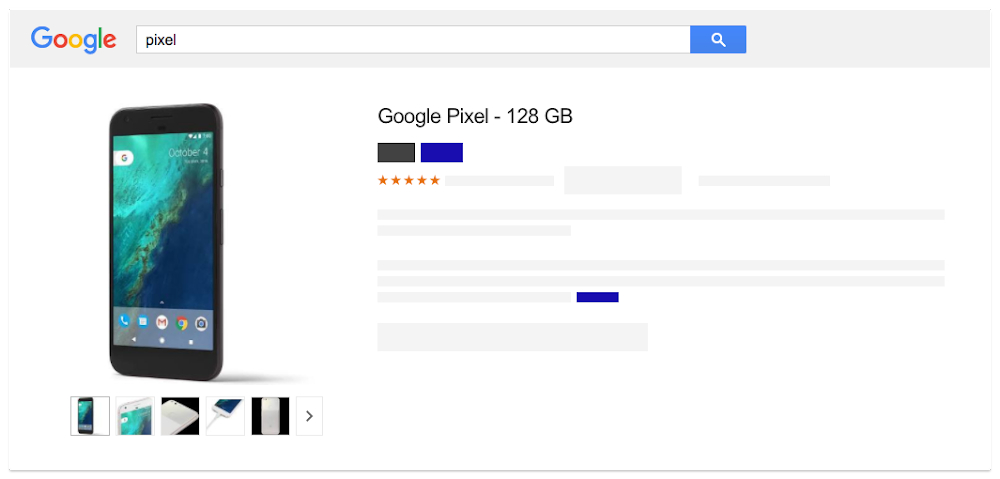 Optimizing Product Listings with Google Manufacturer Center
The basic understanding of a product listing is a catalog that contains all information about an organization's products. So, in a way, Google Manufacturer Center is a product listing page (PLP). PLPs are pretty helpful for manufacturers because they help them showcase their product variety and diversity to potential customers, optimize discoverability, increase user engagement, and personalize the customer journey by allowing them to view, sort, and filter products in different ways. So, if manufacturers can use GMC as a PLP, these advantages are guaranteed. But how can they optimize the product listings?
Provide complete and accurate product data. You may recall that we noted that

Google Manufacturer Center

has only five required data fields. However, this does not mean you only fill those ones because you'd be providing

incomplete

product details. Instead, you should ensure that you provide all the relevant information about the products, including the good-to-have data fields.
Use high-quality product images: The visual aspect of product listings is critical to customer engagement. According to a study, visual cues can capture consumer attention and increase product visibility. In addition, the research lists eye-catching elements like images and colors as powerful visual cues. As such, using high-quality product images showcases your products in the best possible light, influencing the customers' purchasing decisions.
Optimize product titles and descriptions: GMC provides guidelines on how to write product titles and

descriptions

. However, it would be best to take the optimization a notch higher by using relevant keywords – this optimizes the titles and

descriptions

for search engines and customers. In other words, avoid generic or vague titles and

descriptions

that do not provide any meaningful information.
Use product identifiers: Product identifiers are codes that help distinguish and identify products for the global marketplace. For example, the Manufacturer Part Number or MPN allows

manufacturers

to tell their products apart. In addition, the codes can be used to match search queries with products in the search engine. Most importantly, ensure that you provide accurate and valid product identifiers for your products.
Monitor your product performance: GMC provides an

analytics

feature just for this task. The tool generates insights about

discoverability

, engagement, and

conversion

rates, enabling

manufacturers

to monitor the product's

performance

. In addition, you can track key metrics like clicks,

impressions

, and conversions to identify areas for improvement and optimize your product data accordingly.
Utilize enhanced content: GMC has a feature called enhanced content, which allows

manufacturers

to provide more authoritative and detailed information about their products. For example, they can submit data like longer

descriptions

, YouTube videos, and high-resolution zoomable images to showcase their product features. This feature can also help

manufacturers

to access insights on how their products perform on Google, including average selling price, aggregated

performance

for shopping ads, and competitor analysis.
Keep your product data up to date: Keeping the product listing current is why

Google Manufacturer Center

exists. But it is not uncommon for some users to fall behind. The problem is that any lag in product details hurts

discoverability

and, ultimately, the sales volume. You can avoid this blunder by regularly updating your product data, ensuring that the product listing always remains relevant.
Use custom labels: These allow you to group your products based on specific criteria like the product category, seasonality, or promotional status. As such, you can create more targeted

campaigns

and improve the efficiency of your

advertising

spend.
Provide localized product information: This is critical if you sell products in multiple regions or

countries

. Make sure that you provide product information that is relevant to each region where the customer is visiting from. For example, you could use product titles,

descriptions

, and other attributes that are relevant to the local market.
Follow Google's guidelines and policies: Google has strict policies and guidelines for product listings on their properties. Ensure you follow them to avoid any potential penalties or account suspensions. Most importantly, familiarize yourself with the policies and guidelines provided by

Google Manufacturer Center

and ensure that your product listings are compliant.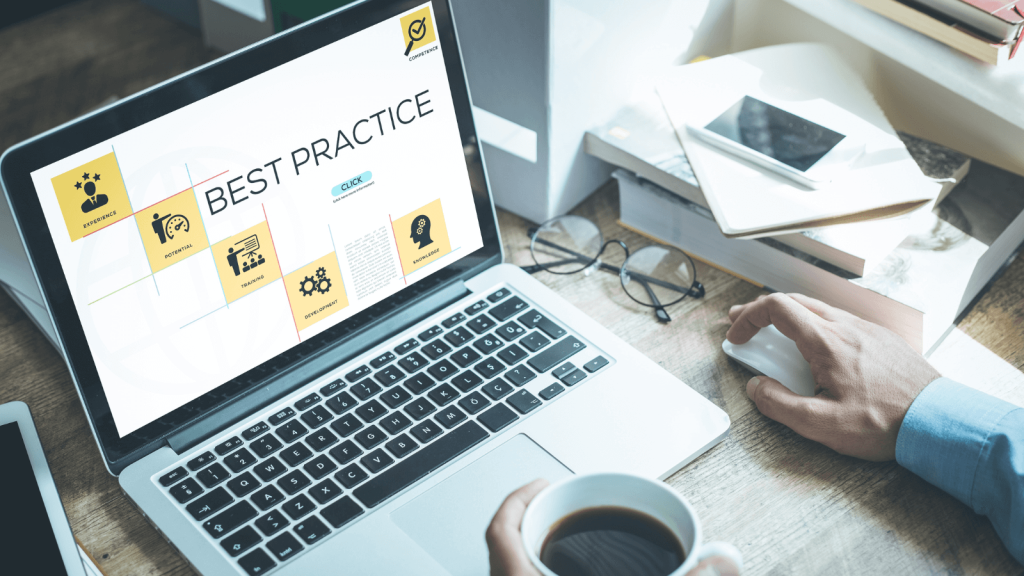 Best Practices for Using Google Manufacturer Center
It is common for beginners to feel overwhelmed when learning to use a new tool. The problem is compounded when the new tool has a steep learning curve. But those who understand the best practices from the outset often enjoy the ride because they come from a position of knowledge. So, here are some best practices for using GMC:
Fill all the data fields: All fields exist for a reason, and Google knows that. In addition, filling all data fields is necessary for the completeness of product information, which also increases accuracy.
Optimize the product listings for SEO: SEO runs the internet, and those who habitually tune their product information such that they appear in relevant search results often take the front regarding sales volume.
Utilize the platform's monitoring tools: Monitoring the

performance

of the product listing is critical to ensure any issues and errors are spotted and dealt with early.
Always follow product data specifications: It helps to avoid product data issues and lower quality of your product information on Google.
Link your account with your data partners or retailers: It makes sharing your product data with them easy and efficient.
Always check the

Manufacturer Center

Help Center for updates about policies, requirements, frequently asked questions, and troubleshooting tips. This way, you can avoid errors and violations that may hurt your product data and account.
Summary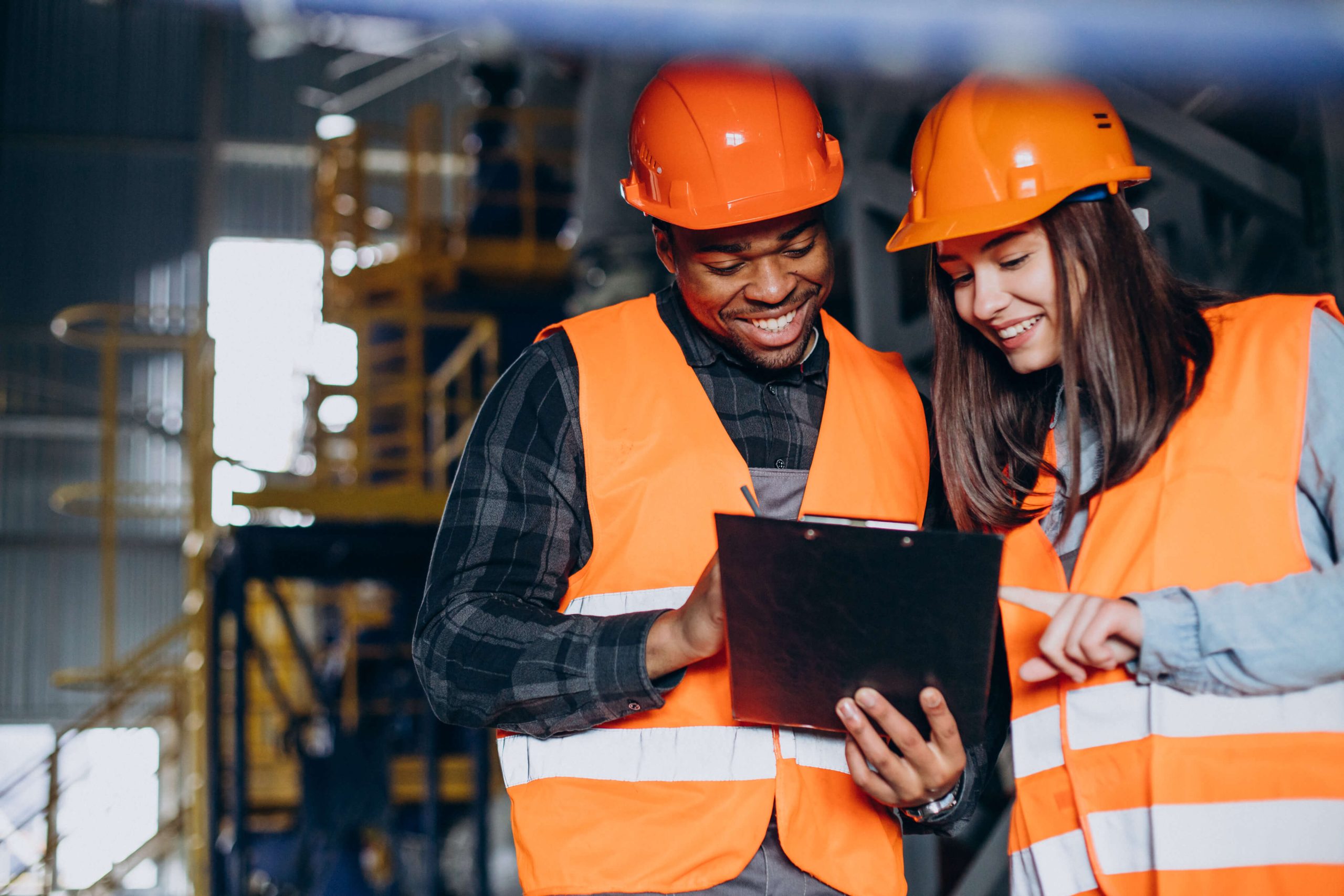 Article Name
The Ultimate Beginner Guide to Google Manufacturer Center (GMC)