Common Mistakes to Avoid When Implementing eCommerce Product Data Enrichment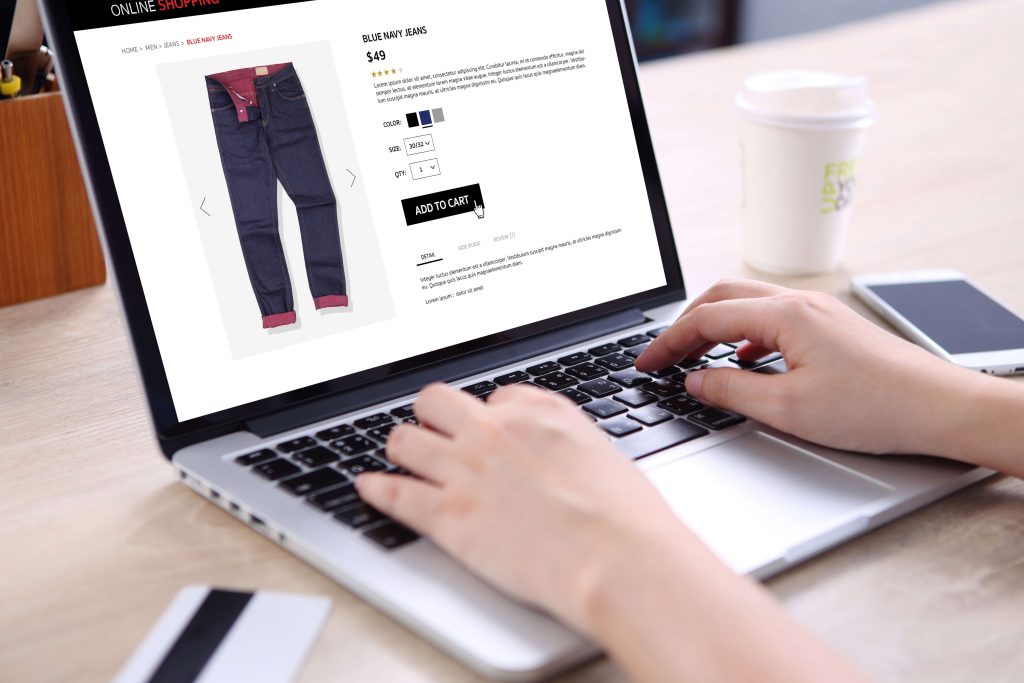 The business of eCommerce is centered on customer experience. Companies with the best shopping experience have higher demand, creating a virtuous development cycle. And how do companies boost customer shopping experience? One way is through increasing the value of their eCommerce product data. This can be achieved through eCommerce product data enrichment.
However, many businesses fail to get it right when implementing the data quality improvement process. Some may miss the point for lack of proper understanding, and others may fail to uphold the best practices. This article highlights and discusses the ten most common mistakes businesses should avoid when improving the quality of their products' data.
In this article you'll learn: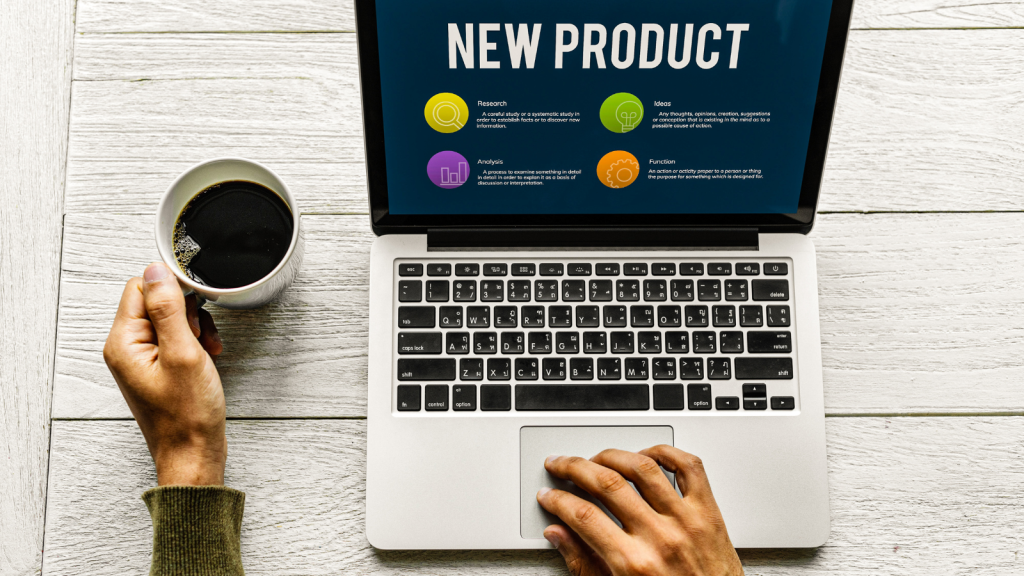 The Basics of eCommerce Product Data Enrichment
Enrichment refers to the process of enhancing or improving the value or quality of something. For example, farmers enrich their farm's soil with fertilizer for more bumper harvests.
Borrowing from the analogy, we can define eCommerce product data enrichment as the process where eCommerce businesses enhance product quality by adding relevant details. For example, they can add higher-quality images, SEO-optimized product descriptions, related posts, tags, size details, reviews, ratings, videos, and other relevant attributes.
Why is this Process Crucial in eCommerce?
We've seen that farmers enrich their farms' soil to increase the potential for higher harvests. Similarly, eCommerce businesses improve their products' data to generate more sales. But how exactly does this process benefit the companies?
It increases customer trust: More detailed product descriptions and higher quality images reveal better product details and provide more

authenticity

to the information that matches the product expectations and specifications. Customers who find that the information in the online store is consistent with the actual product develop trust in the business, meaning they are likely to come back many more times.
Better SEO rankings:  eCommerce product data enrichment goes beyond adding more

attributes

and includes providing product descriptions that are optimized for search engines. It means using relevant and unique keywords, key phrases, metadata, and tags that improve the product's discoverability and searchability on eCommerce platforms and search engines.
Improve customer satisfaction and boost sales: We have seen two things happen when product data is more accurate,

personalized

, and has a higher value. First, customer trust increases; second, the product is more quickly discoverable. This means customers are more likely to add a product they were looking for to the cart, reducing cart

abandonment

and increasing conversion rates.
Better inventory management:

Product enrichment

includes regularly updating stock levels, pricing, and availability. Because this happens in real-time,

businesses

can avoid overstock or out-of-stock situations.
Gain a competitive advantage: The eCommerce landscape is fiercely competitive and frequently involves

businesses

with similar business models and product ranges. This means staying ahead of the competition could be an uphill task. Thankfully, strategic product data enrichment techniques could bring you your

desired result

. For example, a business can design unique product descriptions and use unique keywords and tags that differentiate the products, making them outstanding and more appealing to the target audience.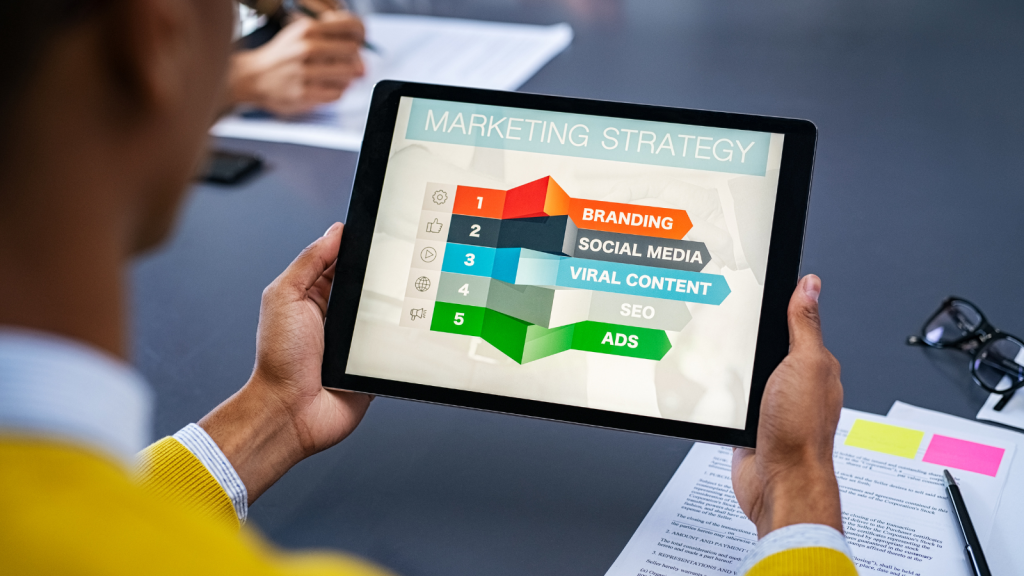 Strategies for Enhancing the Quality of Your Product Data
Focus on your main products: Work on your best-selling products with higher demand and compete favorably. Ensure the product data is SEO optimized and has unique descriptions to attract more customers. Experts call this the 80/20 rule, where 

businesses

 focus on the 20% of products responsible for 80% of revenue. Enhancing the quality of these product data increases the business's revenue generation potential.
Ensure there is no incomplete or missing information: It is common for gaps to exist in product data, especially when the company has a massive lineup of offerings. These gaps degrade the quality and value of product data. Thus, it would be best to fill the gaps where the information is incomplete by adding relevant details to boost the product data value.
End-to-end automation using product information management (PIM): Here, you can use a PIM tool to discover, consume, and govern data assets. This tool can be integrated with an enterprise resource planning (ERP) tool to achieve complete end-to-end automation of 

eCommerce product data enrichment

. On the one hand, the PIM tool centralizes product data and digital asset management and streamlines collaborative data enrichment. On the other hand, the ERP tool manages how data from different departments of the organization interact with the customer through the PIM tool. For example, the PIM tool gathers information from the different modules of the ERP system, creating a single source of truth. This information is then seamlessly – and without the need for manual labor – shared from the PIM platform to various channels, including the ecommerce site, social media, and retailers.
Understand your target audience's preferences: Product data is of higher value if it helps the business to achieve specific goals, such as higher conversion rates. The best way to accomplish this objective is to ensure the target audience gets the information they need to help with purchasing decisions. As such, the business must study demographics and location data to ensure the enriched information meets expectations and adheres to regulations, providing a localized shopping experience.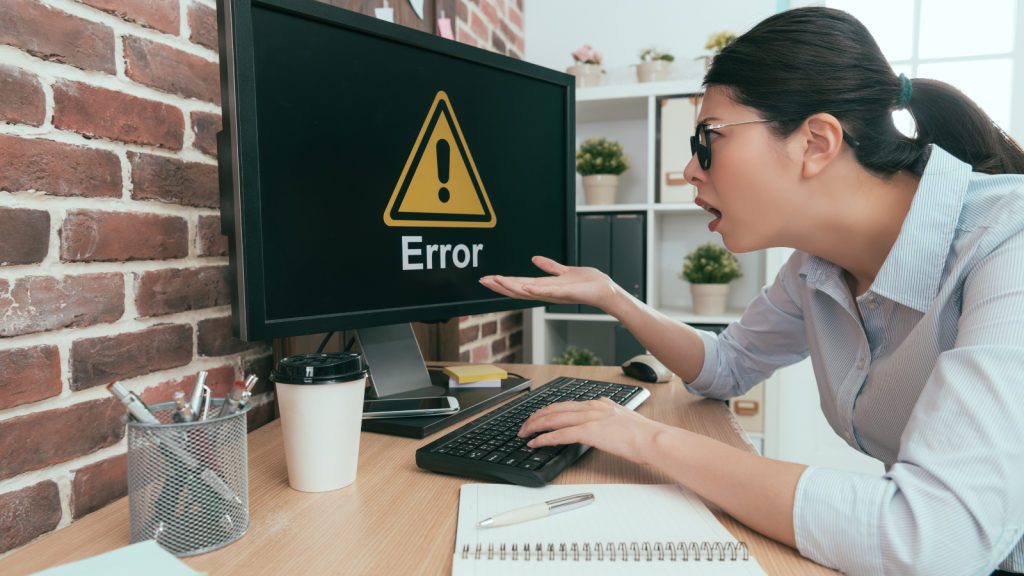 Top 6 Mistakes to Avoid When Implementing eCommerce Product Data Enrichment
1.  Overcomplicating the Process
Overcomplicating the enrichment process refers to making it more complicated than it needs to be. For starters, eCommerce product data enrichment has a single objective: to enhance the value and quality of product data to increase discoverability across search engines and eCommerce platforms. But because enrichment may come across as 'increasing the quantity of data' to some, this may lead to unintended problems.
How You Can Overcomplicate the Product Data Enrichment Process?
How do you know if you're complicating the product data enrichment process too much? Adding too many unnecessary attributes or information that may confuse or overwhelm the customer is one example of overcomplicating eCommerce product data enrichment. While it is vital to enrich product data, including too many irrelevant or unnecessary details may actually harm the customer experience.
For example, providing too many technical specifications or complex descriptions may overwhelm customers looking for basic product information. This may discourage customers from purchasing, resulting in a decrease in sales.
Furthermore, businesses may overcomplicate eCommerce product data enrichment if they do not prioritize the specific needs of their target audience. As a result, customers may become frustrated, and sales may suffer as a result of product data that is irrelevant or confusing to them.
How to Avoid Overcomplications?
How can you avoid this mistake? The best way is to prioritize quality over quantity. In other words, you should focus on providing product information that customers find helpful. As such, while you beef up the product data, remember clarity and conciseness are the ultimate goals.
Thankfully, there are several tools with which you can enrich product data without overcomplicating it – they are called product information management (PIM) tools. A PIM tool like Catsy provides efficient workflow templates that automate much of the enrichment process.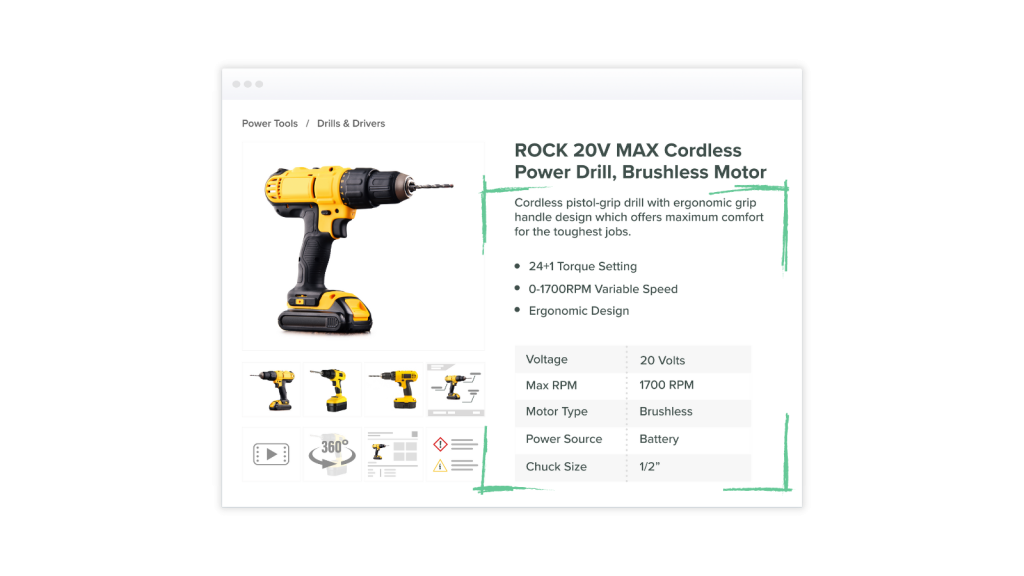 2.  Focusing Only on Product Descriptions
When implementing eCommerce product data enrichment, focusing solely on product descriptions is a mistake because product data enrichment entails more than just providing descriptive information about a product. While product descriptions are important, they are only one piece of the puzzle.
Example of How this Mistake Happens
A good illustration is when an eCommerce business relies solely on manufacturer descriptions. While this approach increases the quantity of information about the product, it doesn't add any unique value. Instead, it may lead to a lack of distinction from competitors.
Other important aspects of product data enrichment include videos, technical specifications, and images. Concentrating solely on product descriptions ignores these other critical elements, resulting in an incomplete and insufficient product presentation.
How to Remedy the Situation?
Focus on a comprehensive product data enrichment approach: Aside from product descriptions,

businesses

should consider other

capabilities

of influencing consumer behavior, including visual content, customer reviews, and pricing. Such an approach can help you provide a better customer shopping experience while also improving your bottom line.
Personalize product information using customer data: This can assist you in providing a more engaging and relevant shopping experience to customers. You can tailor product information to meet customers' specific interests and needs by using customer data like demographics, browsing history, and purchase history.
Write product descriptions while focusing on the ultimate goal, selling the product: Writing product descriptions for the sake of it only leads to providing the basic information customers can find on a regular eCommerce platform. Instead, a good product description should persuade the viewer to purchase the product.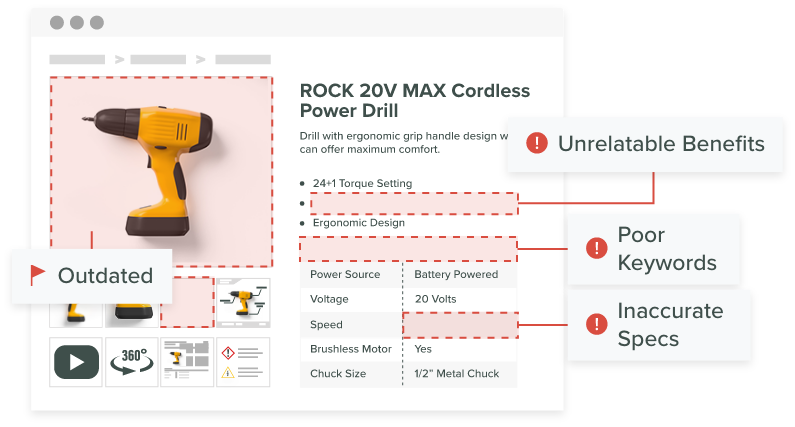 3.  Neglecting Data Quality
The primary objective of product data enrichment is to increase its value and quality. As such, it is counterintuitive to implement the process while neglecting the very reason you embarked on the task. Product data must be easily accessible and of high quality to be of any benefit to the business.
How

Businesses

Neglect Data Quality
When implementing product data enrichment, eCommerce businesses that ignore larger patterns in product information overlook data quality. For example, consider an eCommerce company that enriches its product data using information scraped on sites from the internet. If they do not verify the accuracy of the data, it may culminate into inaccurate and, to some extent, incomplete product data.
Overlooking data quality is a grave mistake because it could lead to pricing errors, incorrect product listings, and many other issues that ultimately degrade customer shopping experience and harm the company's bottom line.
How to Avoid Overlooking Product Data Quality
Establish data quality objectives: Set specific

global standards

that data must meet before using it to enrich your product information.
Employ data profiling approaches: Data profiling refers to combining a given dataset to identify and understand incongruities. You can do this by identifying the critical data fields and investigating each attribute to uncover any anomalies. The technique removes any doubts about the quality of the information before sharing it with the customers.
Utilize PIM tools: We explained earlier that a PIM tool like Catsy helps deliver high-value product data that is accessible, consistent, up-to-date, accurate, and complete. In addition, the tool takes out manual labor, sealing all loopholes that may introduce anomalies in the product data.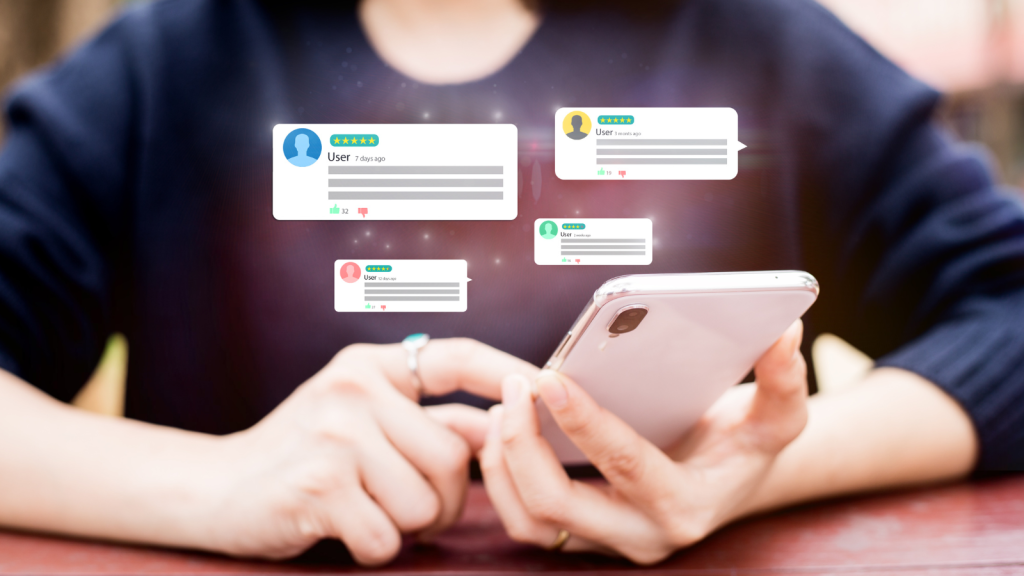 4.  Not Considering Customer Feedback
Customer feedback is valuable information, especially in eCommerce, and ignoring it when implementing product data enrichment could be disastrous. This mistake can harm the business in terms of missed opportunities for improvement. The insights that customer feedback provides allow the company to know how the customers experience the products, what issues they may be facing, and what transformation should be made to remedy the situation. Thus, casting this feedback to the side means that the business misses out on valuable opportunities to learn how to enrich the product data to meet the needs better.
Example of How a Business Fails to Consider Customer Feedback and the Consequences
Suppose an eCommerce business wants to enrich its product data, but it does not clearly understand what data points are necessary for its customers. So, instead of engaging the customers to learn their interests and needs, the business adds product information scraped from the internet.
In this example, the product data enrichment exercise is a failure from the onset primarily because it does not meet the ultimate goal, which, as explained earlier, is to enhance product data value and quality. Instead, the exercise in the example produces data that may discourage customers from using the eCommerce platform because of poor product recommendations and the inability to find the specific product searched for.
How to Avoid this Mistake
Do not assume; find out: There is no room for assumption in a trust-based business environment like eCommerce. A survey is the best way for

businesses

to establish customer needs and

preferences

. Surveys provide valuable data points regarding the customers' shopping experience, as well as the specific aspects of the product data that need enrichment.
Prioritize what data points to enrich: Armed with insights from the survey, you should draw a roadmap to fill the gaps identified. This will ensure that you enhance the product data with the information your customers find valuable, leading to a better customer experience.
Invest in techniques and

digital assets

tools that can help with data enrichment and quality: We live in a technologically advanced era where there is a tool/technology for most problems we face, especially in eCommerce. For example, you could invest in Catsy, a PIM and digital asset management (DAM) platform, to help you increase the value of your product data. As a PIM and DAM tool, Catsy helps with product data enrichment and quality by centralizing product information management, enabling easy exporting and importing of data, data normalization, digital asset management, workflow management, and automated data enrichment.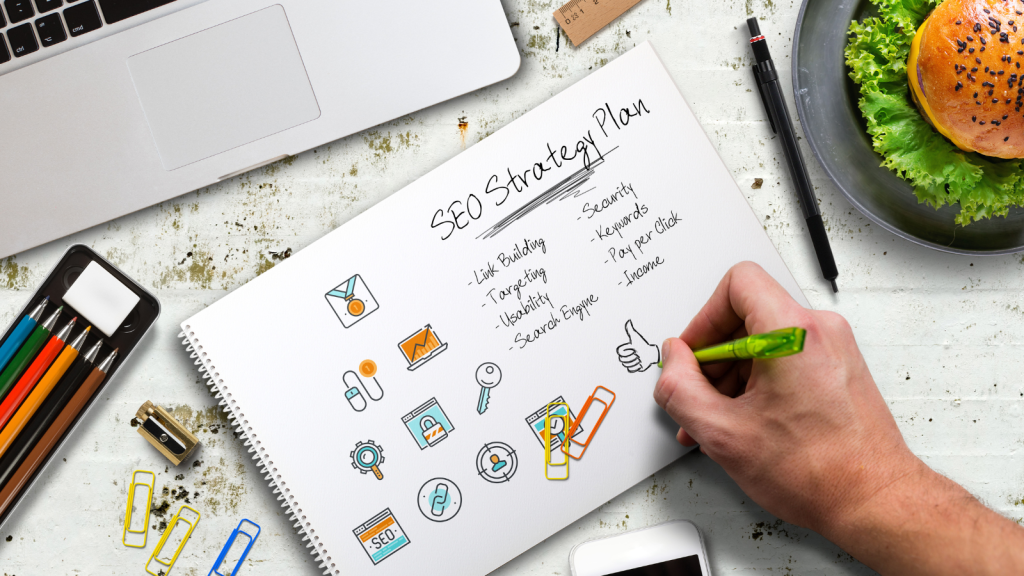 5.  Not Optimizing Product Data for SEO
Failure to optimize product data for search engine optimization (SEO) could deal a massive blow to an eCommerce business regarding search engine visibility. According to a Think with Google survey, 49% of respondents used Google search to find or discover a new eCommerce item. This number is enormous for a business to miss because of inadequate search engine visibility. The search engine is one of the most essential components of the eCommerce ecosystem. It is the first point of contact for many would-be customers with a product/service they wish to acquire. If they cannot find the products on the first page of search engine results, they will quickly visit the available eCommerce sites. Search engines can only index information they can understand, so your product data must be optimized to be indexed. This way, the products are more likely to rank high, leading to higher conversion rates.
How B

usinesses

Fail to Optimize Product Data for SEO
Suppose TrendyStyles is an online shoe business. The management decides that the existing details about the shoes they sell look outdated and urgently need enrichment. So they scour the internet for further information about specific brands, which they upload to the product page without using tags, descriptive image alt tags, detailed meta descriptions, creating unique product descriptions, and other critical SEO techniques to improve the quality and relevance of the data. As a result, their product pages may not appear on potential customers' first page or online marketplaces after an internet search, reducing TrendyStyles' visibility and ultimately impacting their sales.
How to Avoid this Mistake?
Use relevant key phrases and keywords: TrendyStyles would have avoided the mistake by including appropriate key phrases and keywords in the enriched product data. First, the company's management should have tasked a team of researchers to identify terms and words that customers will likely use when searching for shoes online. Then, the company should've included those terms in the shoe data before uploading them to the product pages.
Use unique, descriptive product titles: Besides using the most common terms shoe buyers are likely to use in the search engine, TrendyStyles should have avoided using generic labels for their shoes. Such titles do not offer precise information about the shoes, making it difficult for shoe buyers to decide if they want their products. Instead, they should have adopted unique titles that describe the shoes in detail and in a way that communicates sufficient information in a short sentence.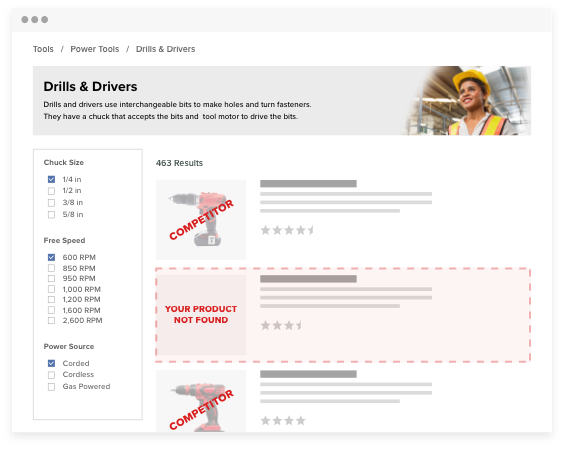 6.  Not Categorizing or Filtering Your Products Properly
A typical eCommerce page is a hierarchy upon hierarchies of product categories. With thousands, sometimes hundreds of thousands, of products to showcase, there must be some order, or otherwise, the platform would be a jumbled mess.
If products are not categorized or filtered logically and intuitively, customers may become frustrated and leave the site without purchasing. Additionally, poorly organized or filtered products can make it more difficult for search engines to crawl and index the site, hurting its overall SEO performance.
How Does this Happen?
Let's go back to TrendyStyles, the online shoe business we met earlier. The company decided to enrich its product data by adding more detailed descriptions and attributes to each of its shoe products, as well as optimizing its product pages for search engines. However, they fail to categorize or filter their products on their website correctly.
As a result, when a customer goes to the TrendyStyles website looking for a pair of running shoes, they have to manually search through hundreds of different shoe styles and categories to find the running shoes they are looking for. This can be frustrating and time-consuming for the customer, leading them to abandon the site and look elsewhere.
Additionally, when a customer searches for running shoes on a search engine, TrendyStyles' product pages may not appear in the search results if they are not correctly categorized or tagged with relevant keywords. This means that potential customers may be unable to find TrendyStyles' running shoes online, even if they offer high-quality products.
By not correctly categorizing or filtering its products, TrendyStyles is missing out on potential sales and frustrating its customers.
How to Avoid this Mistake?
Develop a comprehensive taxonomy: TrendyStyles can create a comprehensive taxonomy that outlines all the

categories

and subcategories of products they offer. They can accomplish this easily if they employ a PIM tool like Catsy PIM.
Utilize customer feedback: The company can use customer feedback to identify areas where their categorization system may be falling short and adjust it accordingly.
Leverage automation: PIM and DAM tools, in addition to

technologies

like artificial intelligence (AI), can help the company to categorize new products based on their

attributes

automatically or to identify products that are incorrectly categorized and need to be updated. This can save time and reduce the likelihood of human error.
Enriching product data is crucial for eCommerce businesses as it increases customer trust, improves SEO rankings, boosts sales and customer satisfaction, enables better inventory management, and provides a competitive advantage.
To enhance the quality of product data, businesses should focus on their main products, ensure there is no incomplete or missing information, consider end-to-end automation using PIM, and understand their target audience's preferences. By following these strategies, businesses can increase their revenue generation potential and stay ahead of the competition in the fiercely competitive eCommerce landscape.
Catsy's PIM and DAM tools help avoid overcomplicating the process. Furthermore, by allowing businesses to manage all aspects of their product data, including images, videos, and technical specifications, Catsy helps ensure a comprehensive approach to product data enrichment that goes beyond product descriptions.
Don't hesitate to book a demo with Catsy today to see how it can help take your eCommerce business to the next level!
Summary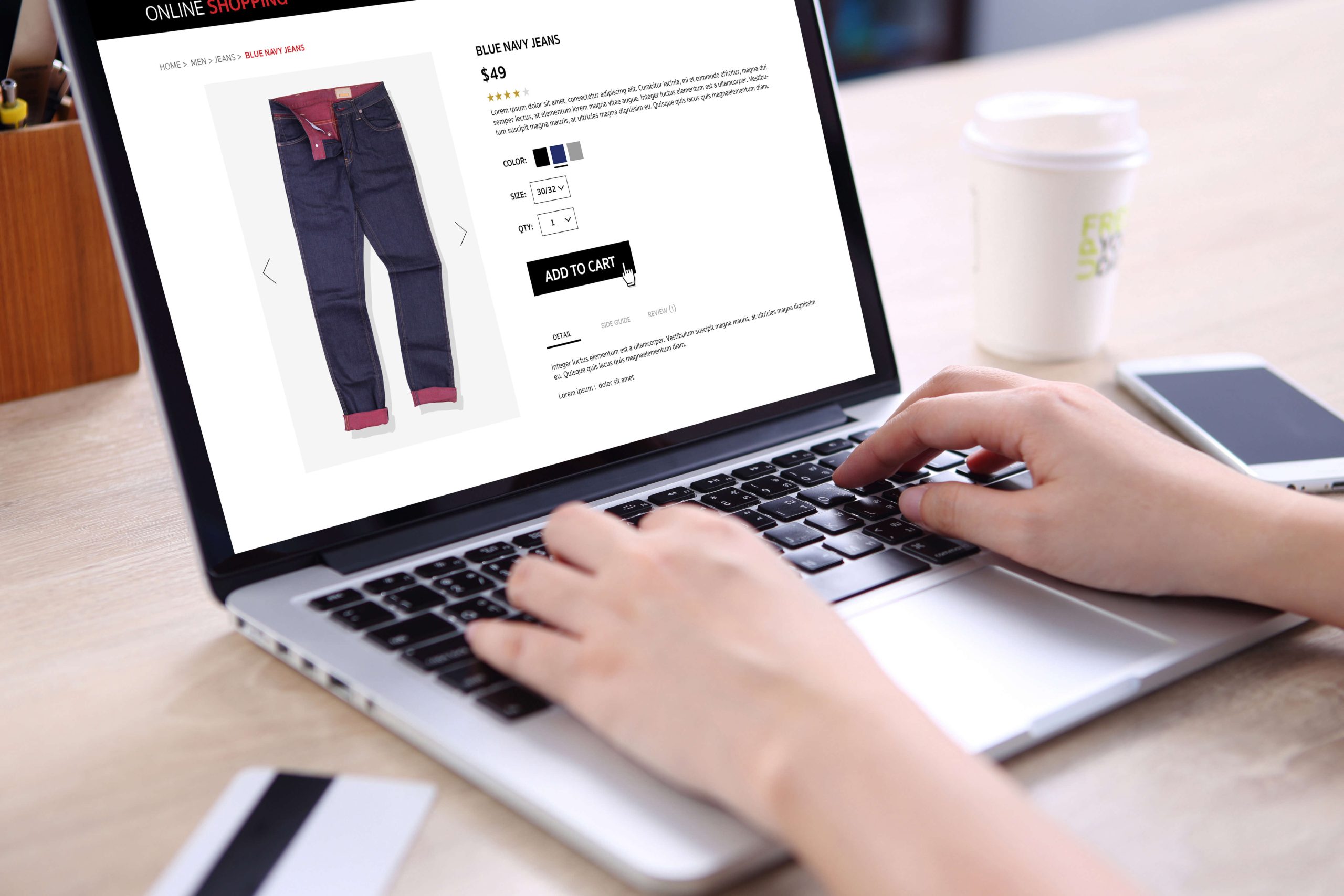 Article Name
Common Mistakes to Avoid When Implementing eCommerce Product Data Enrichment