10 Reasons Why BigCommerce B2B is the Ultimate eCommerce Solution for Your Business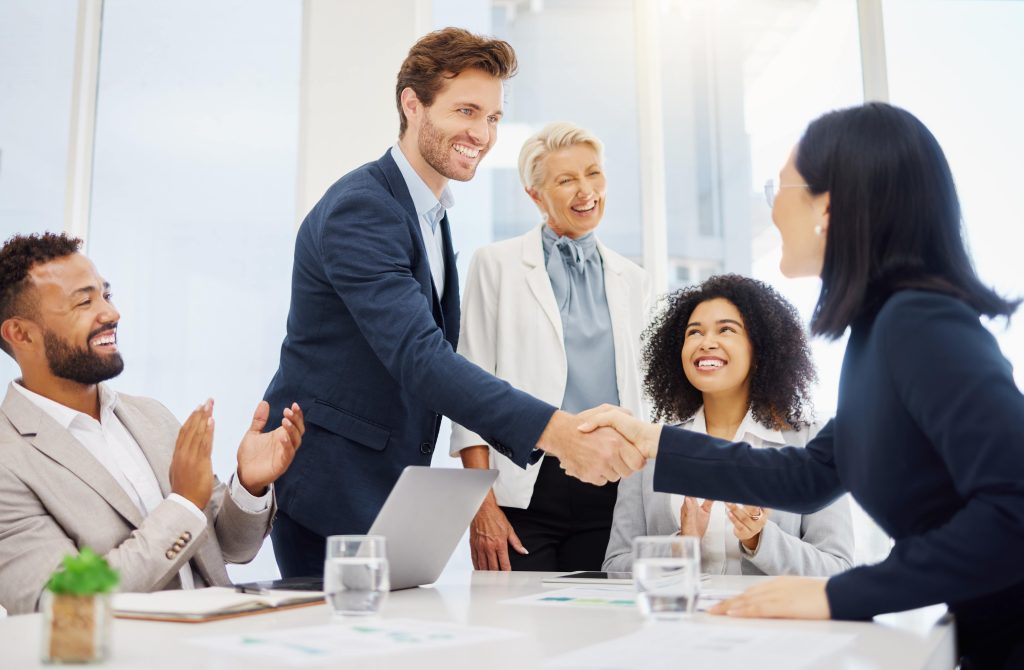 Running a business-to-business (B2B) eCommerce business is challenging mainly because of customers' lofty needs and expectations. You need a platform that can handle complex BigCommerce pricing, bulk orders, multiple payment methods, and seamless integration with ERP and CRM systems if the business uses such technologies. You also need a platform that can help you attract new customers, increase conversions, and grow your revenue.
Only a few platforms tick all the boxes, and the options are a handful at the moment. But whatever criteria you use to pick your preferred solution, BigCommerce B2B will always be among the potential solutions. This is because the platform combines the power and flexibility of BigCommerce's enterprise-grade platform with the functionality and features that B2B sellers need to succeed in today's competitive market.
But even an introduction this good does not give everything away regarding the platform's benefits. This article explores the ten main reasons BigCommerce B2B should be your go-to platform for your online business for selling bulk products. But first, let's learn some basics of the platform.
The Basics of BigCommerce B2B Edition
What is the BigCommerce B2B edition?
The BigCommerce B2B Edition offers a collection of resources to assist online B2B sellers in conducting transactions with other businesses. This robust and adaptable platform can be tailored to address the requirements of any organization. Among its numerous features are capabilities that simplify the process of inter-business purchasing, including generating quotes, managing user permissions, facilitating re-orders, customizing shipping, and synchronizing data with third parties. Furthermore, the B2B Edition incorporates several additional elements to enhance the overall B2B purchasing experience, such as company account registration, account status monitoring, a dedicated buyer portal, and user administration.
An Overview of the Key Features
Quote generation: B2B Edition makes it easy for businesses to generate quotes for their customers. You must create a custom quote template or use the built-in quote generator to do this. The quote generator lets you specify the products, quantities, and prices you want to offer your customer. You can also add shipping and tax charges to the quote. Once you have generated a quote, you can email it to your customer or download it as a PDF.
User permissions: It also allows you to set different permissions for different users. The feature helps you to control who can view and edit products, place orders, and manage accounts. For example, you could create a permission level for sales representatives to view and edit products without placing orders. You could also create a permission level for customers to view and place orders but not edit products.
Re-ordering: This feature enables your customers to re-order products that they have previously purchased. Using the feature, you can create a re-order button or let customers use the built-in re-order feature. The re-order button does what the name suggests using customers' purchase history. In contrast, the built-in re-order feature allows customers to view a list of all the products they have previously purchased and re-order them with a single click.
Custom Shipping:

BigCommerce B2B

Edition allows you to create custom shipping rates for your customers. You can do this using the built-in shipping rules engine. Alternatively, you can integrate the platform with a third-party shipping provider.
Third-party data syncing: The platform also allows you easily sync data with any third-party tool in your ecosystem. To this end,

BigCommerce B2B

solution has functionalities for importing customer, product, or order data. For example, you could sync your customer data with your CRM system to keep track of customer interactions.
Company account application: This is another crucial feature that makes

BigCommerce B2B

Edition highly customizable. It allows customers to apply for a company account, allowing you to collect more information about them and manage their accounts better. For example, when a customer applies for a company account, you can collect information such as company name, address, and contact information, as well as information about the customer's buying habits, such as their average order size and the products that they typically purchase.
Company account status: The solution allows you to notify customers when you have approved or rejected their request for a company account. When you authorize a customer's request, you can assign them a user role, which determines the customer's permissions on your site. For example, you could assign a customer the "sales representative" role, allowing them to view and edit products but not place orders.
Buyer portal: This is one of the most essential

BigCommerce B2B

features. It allows customers to manage their accounts, view orders, and re-order products. The buyer portal is a self-service portal that enables customers to view their account information, track their orders, and re-order products. It can also provide customers access to additional resources, such as product documentation or customer support.
User management: This feature allows company admins to assign and edit user roles in their accounts. As such, company admins can control who has access to different parts of the account.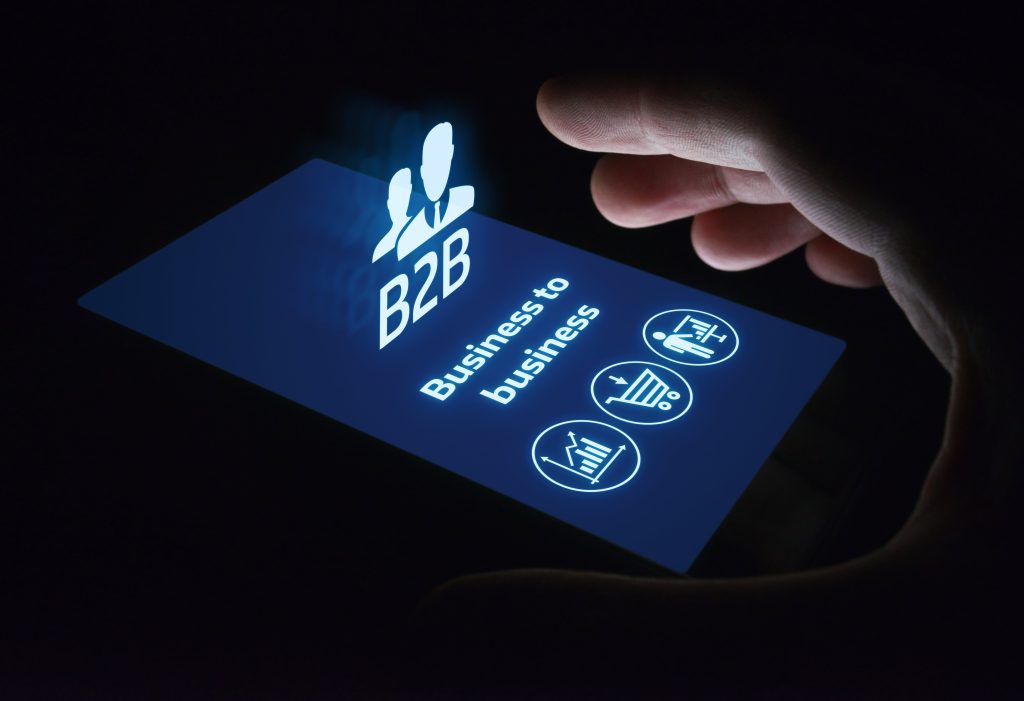 Reasons Why BigCommerce B2B is the Ultimate Solution for Online Businesses
Robust B2B features for Seamless Operations
The platform offers a comprehensive suite of features designed to streamline B2B eCommerce operations. They include the ability to:
Create and manage multiple price lists for different customer groups
Generate and send quotes to customers quickly and easily
Accept purchase orders from customers
Configure shipping rules and rates for B2B customers
Accept a variety of payment methods from B2B customers
Create and manage customer accounts, including user permissions and roles
Generate reports on B2B sales, orders, and inventory
If well utilized, these features can help B2B businesses to improve efficiency, reduce costs, and increase customer satisfaction.
In addition to the core features, BigCommerce B2B Edition offers several other features you can tweak to suit unique individual and business needs. The features include:
Custom branding
Multi-currency support
Tax support
Integrations with CRM, accounting software, ERP, and other businesses software
These customization options allow you to create a B2B eCommerce experience tailored to your needs.
Scalability to Support Your Growing Business
With BigCommerce B2B, you can grow your business without thinking about capacity. The platform can grow with your business because it can support all sizes of business operations. The developers designed the platform to handle high volumes of traffic and orders, and it can be easily upgraded as your business grows.
Additionally, the solution is cloud-based, meaning it is always secure and up-to-date. You can access your store from anywhere in the world, and you don't have to worry about hardware or software maintenance.
Some key features that enable this level of scalability include:
Unlimited bandwidth and storage
Scalable infrastructure
Automatic upgrades
Cloud-based platform
Easy Integration with Essential Business Tools
You want a B2B eCommerce platform that will allow as much automation as possible. And this can happen only when the platform enables integrations with various solutions for different processes. The B2B version of BigCommerce allows your store to integrate with most essential business tools, including:
ERP for seamless management of finances, orders, and inventory
CRM for tracking sales leads and customer interactions
Accounting software to track expenses and automatically generate invoices
Product information management (PIM) and digital asset management (DAM) systems for efficient product data management
Shipping carriers to track shipments in real-time and get the best rates when available
Payment processors for seamless transactions
These integrations are crucial for streamlined operations because they improve efficiency and help you save money and time. For example, if you integrate BigCommerce B2B Edition with your PIM system, you can automatically update product listings, prices, and orders. This way, you save many hours of manual labor (which is prone to errors).
Advanced Customization Options for a Unique Online Store
BigCommerce B2B is highly regarded for its advanced customization options. The customizations enable businesses to create a unique and tailored online store for their B2B clientele. This platform's flexibility allows companies to stand out in the crowded B2B market and enhance their brand identity. BigCommerce B2B Edition offers the following customization options:
Template customization: The platform has an extensive library of professionally designed templates that cater to various industries and business styles. These templates can be easily customized to match a brand's unique look and feel, ensuring a consistent and appealing online presence.
Custom B2B features: You also get custom B2B features when you choose BigCommerce (we have already discussed quite a number). They include custom pricing, tiered pricing, customer group segmentation, and bulk ordering capabilities. The features address the unique needs and preferences of B2B buyers, providing a seamless and efficient buying experience.
Flexible APIs and webhooks:

BigCommerce B2B

offers robust webhooks and APIs that businesses can leverage to extend their online store's functionality. This flexibility allows companies to integrate their store with third-party applications, automate workflows, and enhance their store's capabilities based on specific requirements.
App marketplace: The platform also has an extensive app marketplace that enables users to access various third-party apps and integrations, which they can exploit to customize their online store further. This includes apps for marketing, sales, customer service, and more, allowing businesses to build a comprehensive and tailored B2B e-commerce solution.
Drag-and-drop page builder: This functionality empowers businesses to easily create custom landing pages, product pages, and other essential website elements. The user-friendly tool allows companies to deliver visually appealing and well-structured content to their B2B customers, ensuring a satisfying and engaging user experience.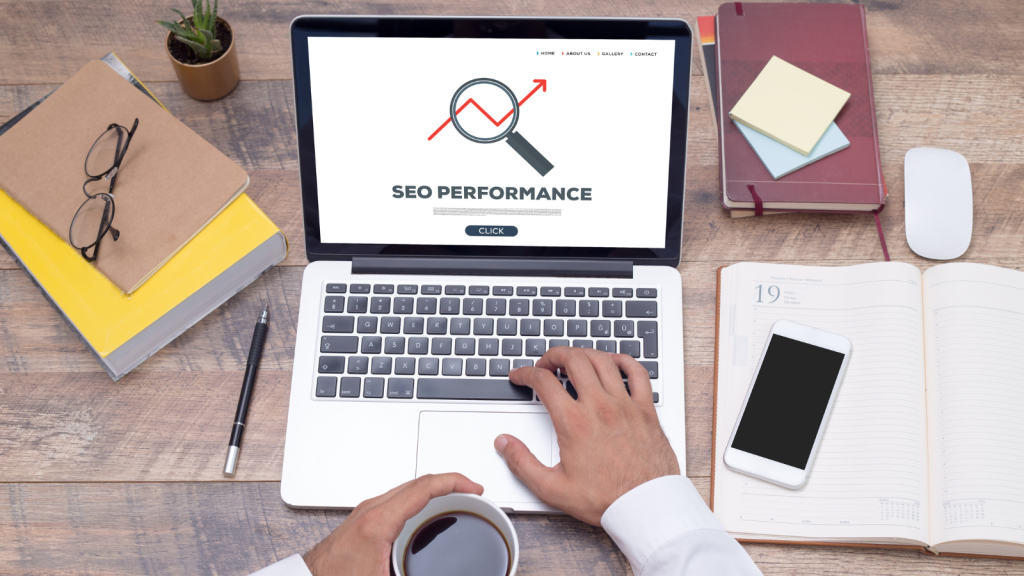 Built-in SEO Capabilities for Higher Visibility
Businesses that select BigCommerce for online B2B operations can attract more potential customers and increase their online visibility using the built-in SEO capabilities. But precisely how does the platform empower businesses? It achieves the objective by offering the following features:
Optimized site structure: 

BigCommerce B2B

Edition is designed with a clean, logical site structure that makes it easy for search engines to crawl and index pages.
SEO-friendly URLs: The platform generates SEO-friendly URLs that are both human-readable and keyword-rich, allowing search engines to identify the content of each page accurately.
Metadata management: It offers intuitive metadata management tools, allowing businesses to easily add and edit meta tags, such as title tags and meta descriptions, for each page.
Schema markup integration: The platform supports schema markup integration, enabling businesses to add structured data to their website.
Other helpful features include image optimization, a mobile responsive design, and speed optimizations.
Comprehensive Security Features for a Safe Shopping Experience
Security is non-negotiable in eCommerce, both for businesses and their clientele. As such, any online B2B platform worth its salt must have proper systems in place to secure the data and funds exchanged during daily operations. In this regard, BigCommerce offers comprehensive security features for a safe and secure shopping experience for the business and its customers. Some key features include:
Secure Sockets Layer (SSL) certificates: The platform provides SSL certificates for all its stores, encrypting data transmitted between the customer's browser and the store's server.
PCI-DSS compliance: BigCommerce fully complies with the Payment Card Industry Data Security Standard (PCI-DSS). PCI-DSS sets the security standards for processing, storing, and transmitting credit card information.
Advanced fraud protection: Fraud is a massive problem in the

B2B eCommerce

landscape, and

BigCommerce B2B

has sufficient tools to protect users. It offers tools like customizable fraud filters, real-time monitoring, and integration with third-party fraud detection solutions.
Intrusion detection and prevention: BigCommerce employs advanced intrusion detection and prevention systems, such as firewalls, network monitoring tools, and regular vulnerability scanning. These tools monitor and protect its platform from potential security threats.
Secure data centers:

BigCommerce B2B

stores all data in secure, state-of-the-art data centers monitored 24/7 by expert security personnel. These data centers employ multiple layers of physical and digital security measures, including biometric access controls, video surveillance, and redundant power systems.
GDPR compliance and privacy controls: The EU promulgated the General Data Protection Regulation (GDPR) to protect its citizens, and the practice has gone global. To operate legally, businesses that interface with user data must adhere to guidelines like GDPR and similar legislations worldwide. BigCommerce follows these standards, meaning businesses using the platform can be confident that they adhere to global privacy standards and provide their customers with a transparent and secure shopping experience.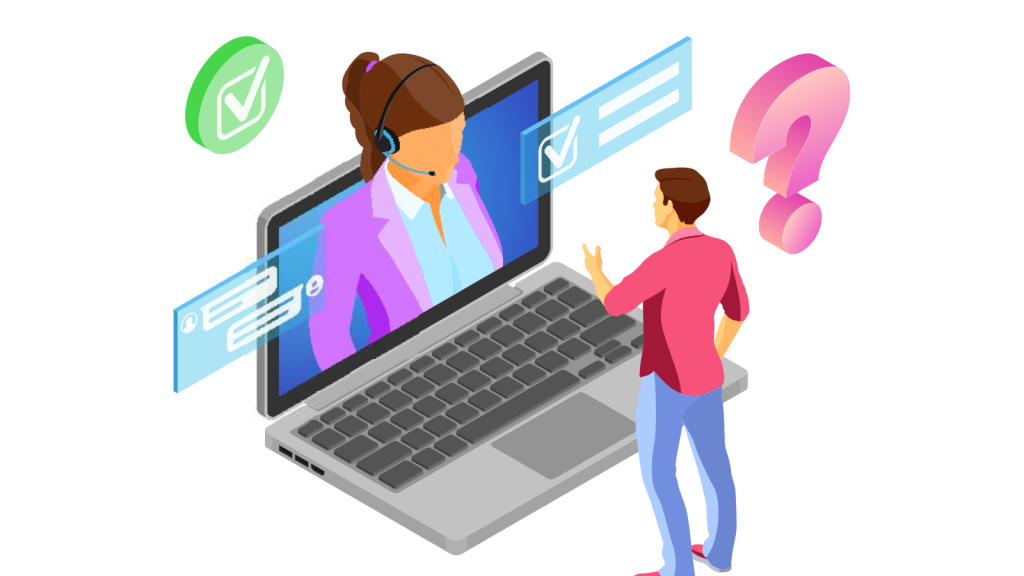 Exceptional Customer Support for a Smooth User Experience
BigCommerce serves consumers directly through the business-to-customer (B2C) site and indirectly through the B2B platform. For such a business to flourish, it must have an excellent relationship with consumers. It seems BigCommerce understands this concept well because its solutions take a customer-centric approach. Specifically, the B2B solution ensures a smooth user experience through outstanding customer support. The support comes in various forms, including:
Round-the-clock support to its users
Multiple channels for customer support, such as phone, email, live chat, and support tickets
Dedicated account managers for enterprise-level customers
Comprehensive knowledge base filled with articles, guides, and tutorials
Regular webinars and training sessions
Proactive issue resolution
Mobile Optimization for On-the-Go Shoppers
According to OuterBox, at least 79% of smartphone users have purchased items/services online using their mobile devices in the last six months. Also, OuterBox estimates that over 50% of all eCommerce purchases during the 2022 holiday season were made on smartphones. This tells you how vital mobile platforms are to eCommerce businesses.
Cognizant of this importance, BigCommerce allows companies to optimize their stores for mobile phones, enabling businesses to cater to the needs of their customers who are increasingly using mobile devices for shopping. Mobile optimization encompasses the design and optimization of the eCommerce platform to ensure a smooth and user-friendly experience on smartphones and tablets. Through responsive design, intuitive navigation, and fast loading times, the B2B Edition empowers customers to effortlessly browse products, compare prices, and make purchases directly from their mobile devices.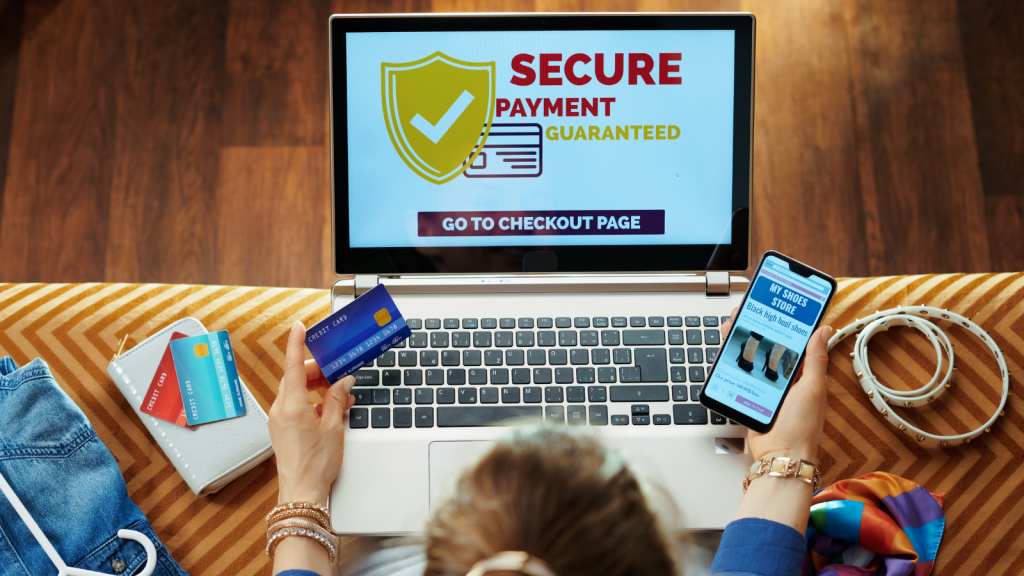 Streamlined Checkout Process for Increased Conversions
If you've been in the eCommerce ecosystem for some time, you may have noticed that customers are like water; they take the easiest path and never look back! One of the tricks BigCommerce uses to make B2B purchases as easy as possible is by implementing a streamlined checkout process.
A streamlined checkout process refers to optimizing and simplifying the online purchase process. The result is an efficient and seamless process for customers. Specifically, streamlining checkout entails minimizing the number of forms and pages customers must navigate, avoiding mandatory account creation by offering guest checkout options, enabling multiple payment options, and providing clear progress indicators and instructions.
Streamlined Order Management
BigCommerce B2B Edition has components that ensure that users can make orders and be fulfilled smoothly. Streamlined order management is critical for the success of B2B eCommerce platforms, which can be achieved through an organized and efficient order fulfillment process. This, in turn, enhances customer satisfaction and encourages repeat purchases. The key elements necessary for achieving a streamlined order management system include a centralized order management system, implementing automation in various stages of the order management process, real-time inventory updates, seamless integration with third-party systems, and enhanced reporting and analytics. BigCommerce B2B provides all of these features.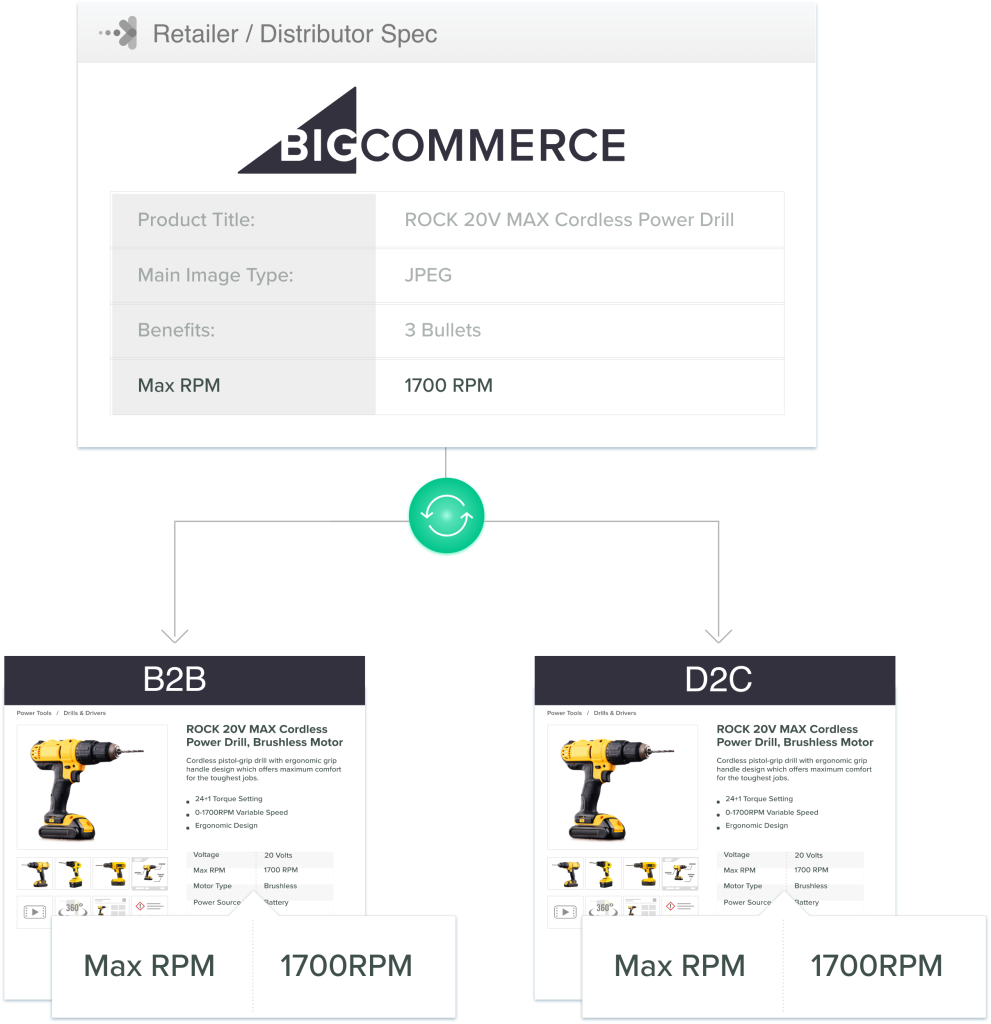 Why Catsy DAM & PIM x BigCommerce B2B Make a Great Match
Granted, BigCommerce is a robust B2B solution. But do you know what a great solution it becomes paired with the right solution for product data and asset management? Catsy is one of the market's leading solutions for product information management (PIM) and digital asset management (DAM) solutions. Like most solutions, Catsy bundles the PIM and DAM systems into one platform, giving users unprecedented flexibility when managing product data.
Catsy has pre-built integrations with BigCommerce, and together, they make an excellent solution for online B2B businesses. The integration enables you to achieve the following:
To save time and effort: The Catsy-BigCommerce pre-built integration eliminates the need to develop a custom integration from scratch. It provides a ready-to-use solution that significantly reduces the time and effort required for implementation. As such, you can quickly connect the Catsy DAM & PIM system with BigCommerce, enabling you to leverage the integration's benefits without delays.
Seamless data synchronization: The pre-built integration allows you to effortlessly transfer product information, digital assets, pricing, inventory levels, and other relevant data between the two systems. This synchronization ensures that product data remains consistent and up to date across all channels, saving you from manual data entry and potential errors.
Streamlined workflow: With Catsy as the central hub for product information and digital assets, you can efficiently manage and update product catalogs. Interestingly, the changes made in Catsy automatically reflect in BigCommerce, ensuring consistency across platforms and reducing the need for duplicate efforts. For example, suppose you run a B2B business selling industrial equipment. Catsy DAM can store and manage high-resolution images,

BigCommerce demo

videos, and technical documentation. With the Catsy x BigCommerce integration, these assets can be easily added to the product listings on your BigCommerce store, providing potential customers with valuable visual and informational content.
Not all PIM & DAM solutions are created equal. Catsy PIM & DAM is purpose-built for B2B eCommerce, making it a perfect solution for users of BigCommerce B2B. Here are a few key features that set Catsy apart:
High Limits API: Catsy's high limit API capability is compatible with large catalogs. Your organization can push thousands of products at once without error.
Brand Portal: Give customers, distributors, shareholders, sales teams, and all outside partners secure access to your brand's digital assets without any hassle.
Global Store Management: Prepare your BigCommerce stores for selling across all global markets with Catsy's easy locale functions, including accurate translation and side-by-side language editing. 
B2B Distributor Support: Catsy is purpose-built for B2B, supporting content exports in formats compatible with major distributors like Grainger, Fastenal, Zoro, MSC, and Amazon alongside BigCommerce.
Manage Multiple BigCommerce Stores: Make a single product update or publish a new product and let Catsy do the rest, with sync updates to all stores every hour. Ensure a standard of freshness your buyers won't find anywhere else. 
Readiness Reporting: Ensure products for every channel are 100% complete with necessary attributes (both required and optional), ready for BigCommerce and beyond. In addition, readiness reporting is updated by our team, so if required attributes on BigCommerce change, you'll be able to fill in the gaps with lightning speed!
Quick PDF Creation: Catsy has a quick export feature allowing users to quickly create customized product catalogs on the fly. This feature is perfect for sales teams who want to provide B2B customers with the most up-to-date product information and visual representations of SKUs that matter to them most. 
Undoubtedly, the B2B Edition of BigCommerce has proven itself to be the ultimate e-commerce solution for businesses looking to thrive in the highly competitive online marketplace. It offers a powerful platform that seamlessly integrates with essential tools like Catsy DAM & PIM, which provides an unparalleled advantage to its users. This comprehensive solution addresses the most pressing challenges facing B2B companies today, such as the need for accurate product information, streamlined order management, and improved customer experience.
You can take your B2B business to the next level and experience the transformative power of BigCommerce with Catsy's DAM & PIM. Catsy offers a demo so you can see firsthand how this combination of cutting-edge technologies can revolutionize your e-commerce operations, enhance your product information management, and elevate your customer satisfaction. Contact us today and embark on a journey towards a more efficient and profitable B2B e-commerce experience.
Summary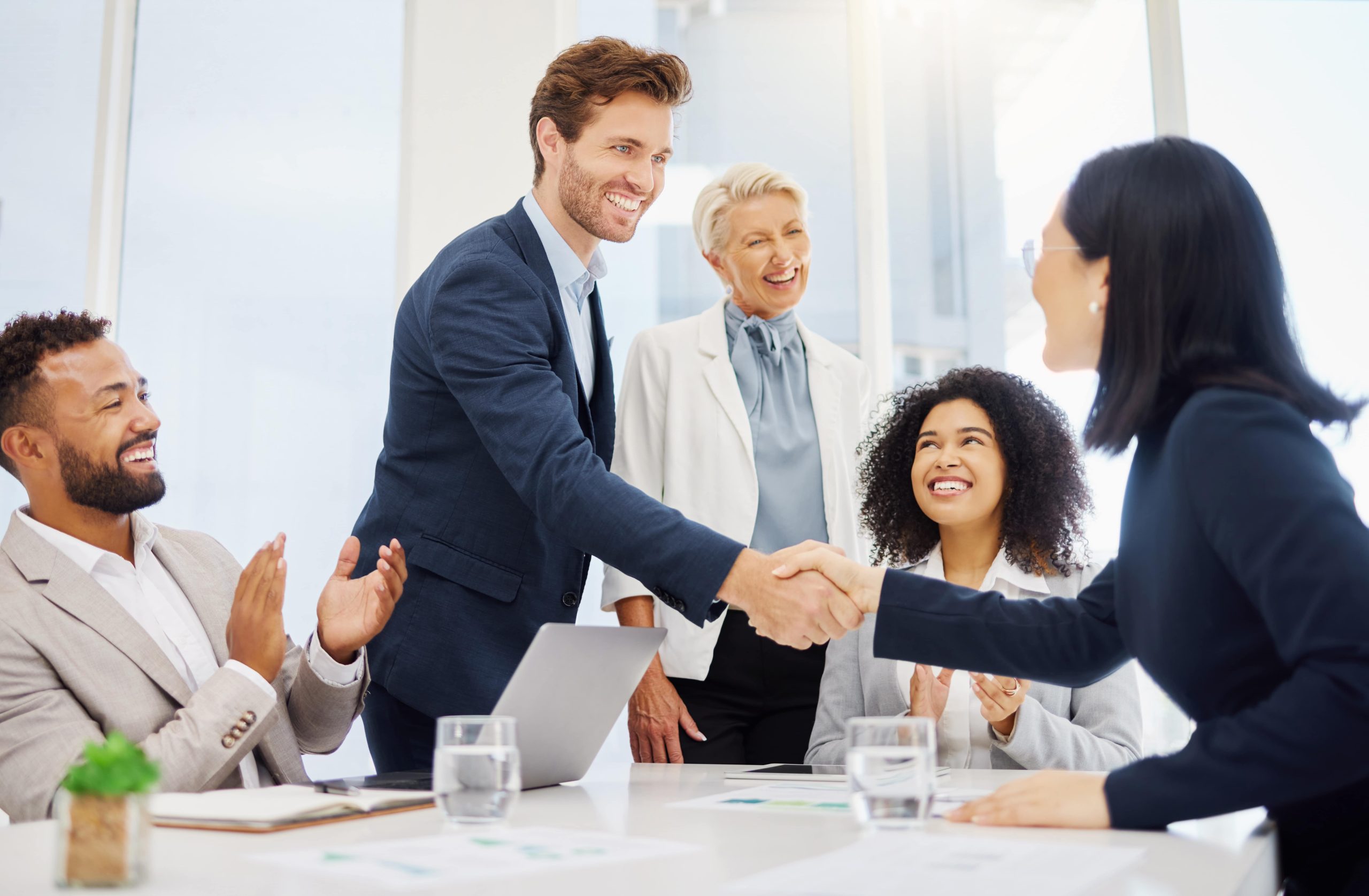 Article Name
10 Reasons Why BigCommerce B2B is the Ultimate eCommerce Solution for Your Business