B2B Shopify: A Match Made in Heaven for B2B eCommerce?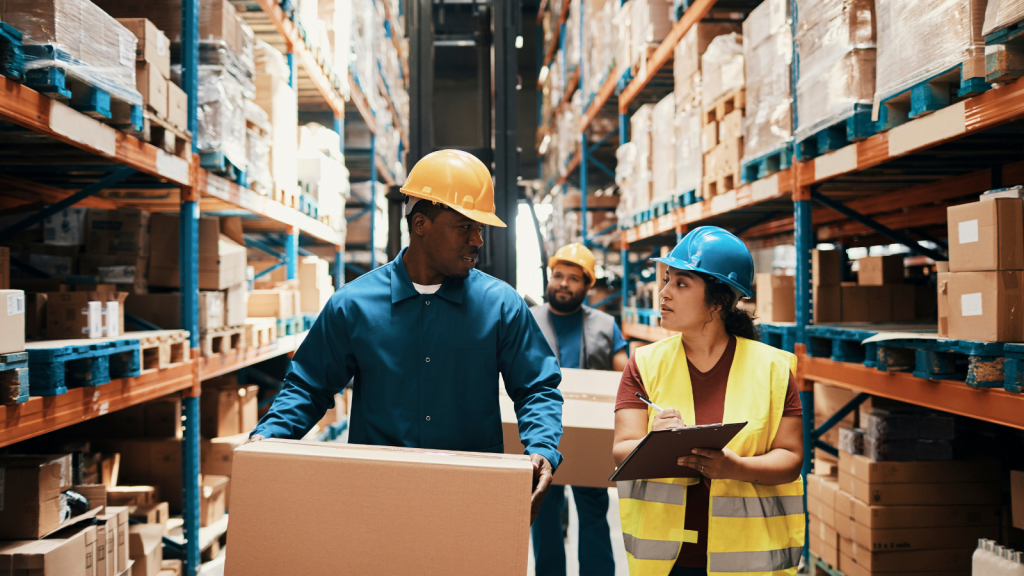 As a B2B product marketer, you've probably spent time thinking about which eCommerce platform can suit your while many platforms were built to drive B2C revenue. While not originally designed for B2B eCommerce, one solution is becoming increasingly popular: B2B Shopify.
Shopify is one of the most popular eCommerce platforms. Powering over 841,000 stores in the United States alone and over 1,000,000 businesses are across 175 countries, there's no questioning Shopify's success. In addition, the platform also houses over 3.7 million live websites. 
These statistics are impressive. So you may be wondering, what exactly separates Shopify from other platforms? And can Shopify support B2B stores in the same way it's proven to provide B2C success?
First of all, why even dabble in eCommerce as a B2B organization? According to Google, 46% of B2B buyers are millennials who prefer to buy online. Shopify (and eCommerce) can provide powerful tools to make online purchases more convenient, without eliminating the personal relationship B2B point-of-sales thrive on.
In this article, we'll discuss key features B2B eCommerce needs to succeed, and how (or if) Shopify can meet those standards. You can also download a succinct checklist below to help guide your decision when picking an eCommerce that's right for your B2B business.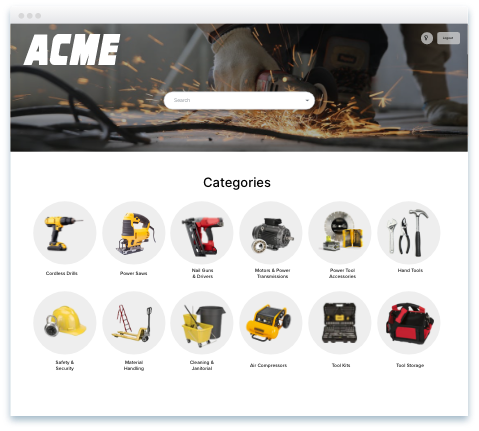 1. Does Shopify elevate existing personalized B2B shopping experiences?
Yes, with Shopify, B2B marketers can translate the personalized B2B shopping experience into an eCommerce setting with ease.
Like B2C customers, B2B customers want a seamless, personalized online shopping experience. But, unfortunately, the B2B customer shopping experience lags behind B2C. According to McKinsey, B2C companies score between 65% and 85% when it comes to the customer shopping experience, while B2B companies score less than 50% on average. 
Interestingly, if you get it right, Shopify is structured to help you provide the best shopping experience to your customers. For example, the Product-detail page (PDP) shows shoppers products similar to the ones they're already interested in. According to Shopify, 59% of B2B customers like personalized product recommendations. 
As a B2B organization, you can take advantage of Shopify to meet your customers' online needs. By using tools like ERP and PIM, you can integrate customer data to create personalized sales and marketing experiences across multiple channels.
According to Statista, 39% of B2B customers want to have access to self-service while only 2% would opt for speaking to an employee. This data shows that more and more B2B shoppers want to be able to buy from you without having to contact a sales rep. With Catsy, you can create impressive online catalogs for easy browsing. In Shopify, provide a 24/7 customer service chat and flexible shipping options and order updates.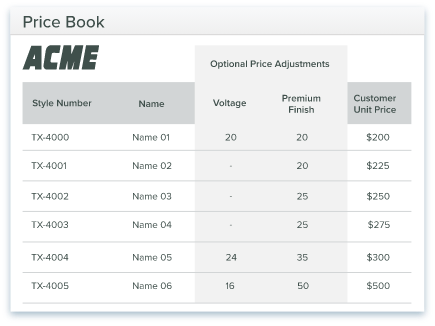 2. Can you create and manage customer-specific pricing in Shopify?
Yes, Shopify does allow you to create and manage customer-specific pricing.
As a B2B eCommerce manager, you're well aware of the importance of custom pricing. Creating a custom pricing structure is one thing, but ensuring it's accuracy and consistency represented across eCommerce and sales channel is critical to your product's success and ongoing relationship with customers.
Imagine you've changed your pricing structure for a specific customer profile. You've notified your sales teams, customer service teams, but fail to update pricing on all of your eCommerce channels. This scenario is a common recipe for pricing confusion for both the customer and the consumer and can easily result in the loss of returning customers.
Shopify ensures you'll never have to deal with these costly and time consuming mistakes.
Shopify has a dedicated, built-in B2B sales channel that allows you to set up customer-specific and product-specific pricing. Pricing is crucial to your business's success. By making flexible payment options available, you can cater to the needs of individual customers.
Shopify allows you to create tailored prices for different B2B customers. For example, you can create several pricing systems for your loyal customers. This is a huge benefit that other customers don't have.
There are various custom pricing apps available on the Shopify app store you can integrate with, which offer features such as tiered pricing discount, wholesale pricing, discount to guest customers, etc.
In addition to eCommerce pricing, create Price Sheets in a couple of clicks using PIM.
Along with Shopify, you can manage important pricing data in Catsy PIM. With a product information management system, you can create custom price sheets, catalogs and sell sheets for customers at the click of a button. You can also create a variety of catalogs and price sheets. This opens the door for your sales teams and outside partners the ability access to your most up-to-date product content through a secure brand portal.
In addition, Catsy PIM allows you to update pricing in a single location before publishing to all eCommerce channels, multiple Shopify stores and product catalogs, reducing room for error and cutting your workload significantly.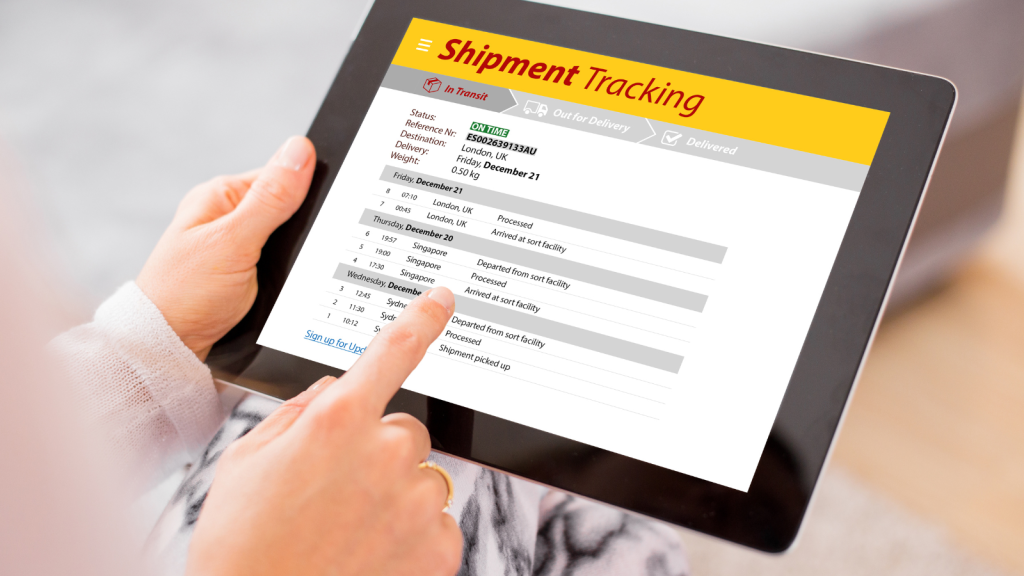 3. B2B customers want to purchase, track and re-order products in one place. Can Shopify support that?
Yes, Shopify allows your B2B customer to purchase, track and re-order products in one place.
When a customer decides to buy from your online store, they want to make their purchase and monitor the delivery process all on their own.
Shopify provides an order management system (OMS) that can track sales, orders, inventory, and Meaning, B2B customers can purchase, track their orders and even reorder products when necessary.
Using their own customer accounts, Shopify provides order history and options for repeat purchasing.
Not only does this feature make it incredibly easy for buyers to become loyal customers, it eases customers on the fence about eCommerce into a purchasing scenario that can be more beneficial to them than confusing. Bottom line, the personalization of a sales rep or customer service rep knowing a customer's needs well can be shift to the online space.
In addition, inventory tracking allows you to position yourself in a way to keep your B2B customers happy. It is a crucial tool you can use to speed up operations and ensure B2B eCommerce success. 
When Shopify integrates with Catsy PIM, and Catsy PIM is integrates with ERP, there's no question your entire inventory system is accurate and consistent on every eCommerce channel at all times.
Review wholesale orders before invoicing.
In addition to repeat purchases and inventory tracking, you can review wholesale orders before they ship to the buyer. By default, Shopify has a feature that ensures that customers who make large orders have to contact you for a review.
The submitted orders are called draft reviews, which appear on the drafts page on your Shopify admin dashboard. Once you review an order, you will then email your customer with an invoice containing information on how to pay for the order. 
This feature allows you to manage the payment and invoices of your wholesale customers. Also, you can create a custom order page that allows your wholesale customers to access your entire product list on a single page.
4. Can you easily develop personalized sales and marketing experiences across devices and channels with Shopify?
Yes and no. Developing personalized eCommerce experiences has been one of the major selling points for Shopify.
With the addition of an integrated PIM, you can optimize and publish marketing content for every channel including Shopify and B2B e-retailers like Grainger, Fastenal, Ferguson, MSC.
The modern-day customer has high expectations. Becoming more tech-savvy, buyers are demanding top-tier results from brands. If you're unable to match these expectations, you will experience a slump in sales. 
According to Accenture, 50% of B2B buyers consider personalization as a critical feature when searching for online suppliers to build relationships with. In addition, research has found that customers spend 48% more when their experience is personalized.
The customer experience management market is estimated to reach $14.9 billion by 2025. To not be left behind, you must fully personalize your sales and marketing experience across all channels.
To improve personalization, you must first organize your product data with a Product Information Management system. Optimizing product information in a single location and publishing to all channels at once ensures data is accurate and consistent. Automating your optimization and publishing process also allows you more time to focus on personalization strategies.
Here are few reasons why you need PIM to deliver a personalized sales and marketing experience in Shopify:
Grow your brand with Multiple B2B Shopify Stores.
Whether customers are buying through their mobile device or the webstore, they want to have the same experience. So, when all your product information is managed centrally, you can distribute across various channels without worrying about mismatched data or inaccurate product information.
PIM also makes it easier for you to market the same product to multiple consumer profiles, meeting customers where they're at instead of expecting them to come to you.
Strategize product management in PIM before publishing to Shopify.
With all of your products in PIM's single location, you can strategize product management to multiple stores. For example, if you have three Shopify stores targeting three separate consumer profiles, the language you use in descriptions and keyword fundability with differ.
With PIM, you can ensure all logistics data remains consistent accurate, while marketing can focus on highlighting different features of the same product. Product managers can then review and approve products for publishing from PIM directly to eCommerce channels.
This seamless teamwork is even more efficient using Catsy Workflow. With workflow, all teams can work together in real-time, putting completed products together and ready for market faster than ever before.
Ensure accurate data with PIM.
You never want to risk providing incorrect product data. This can ruin a customer's experience, leading to them not buying from you or making repeat purchases. So, PIM harmonizes all the data and keeps them up-to-date, from images to price lists to product descriptions. This eliminates the risks of mismatched prices and product data.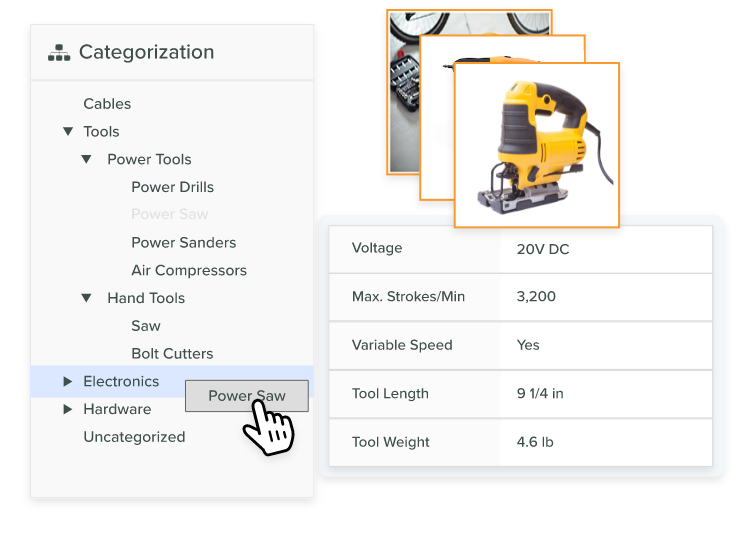 5. Does Shopify have faceted search capability for easy B2B product find-ability?
Yes, but can faceted search can be more powerful when attributes are created with PIM.
All products on Shopify are automatically listed, but you can organize them to improve filtered search. The filter options include product type, availability, product vendor, etc. 
However, to improve the search results and take product findability to the next level within your Shopify site, you can use PIM.
In PIM, you can link unified product content together before syncing with Shopify.
Many times, product data are scattered across multiple folders, making it difficult to harmonize at once. Using PIM's centralized ecosystem, your teams can manage an unlimited amount of product attribute and metadata fields.
Many times, product data are scattered across multiple folders, making it difficult to harmonize at once. Using PIM's centralized ecosystem, your teams can manage an unlimited amount of product attribute and metadata fields.
Not only does faceted search allow your customers to find your products incredibly fast, but it also sets up your internal product findability for success.
In addition to improving product discoverability, discover gaps in your product content. Catsy PIM has a completeness scoring feature that shows you the exact information missing in a product and recommends content to fill the gaps.
Completeness scoring in Catsy is fully customizable, meaning you set the standard for which product information attributes you want to measure.
Discovering gaps in content is critical to ensuring you're publishing your most up-to-date and complete product details to all of your Shopify stores.
Shopify alone can of course store your product information and digital assets. You can see a full product view within your page drafts as well as after publishing. However, PIM allows you to view, identify gaps, and optimize product content for success before publishing to Shopify.
For additional examples on how PIM improves your Shopify experience, we wrote a blog on that too. Check it out here.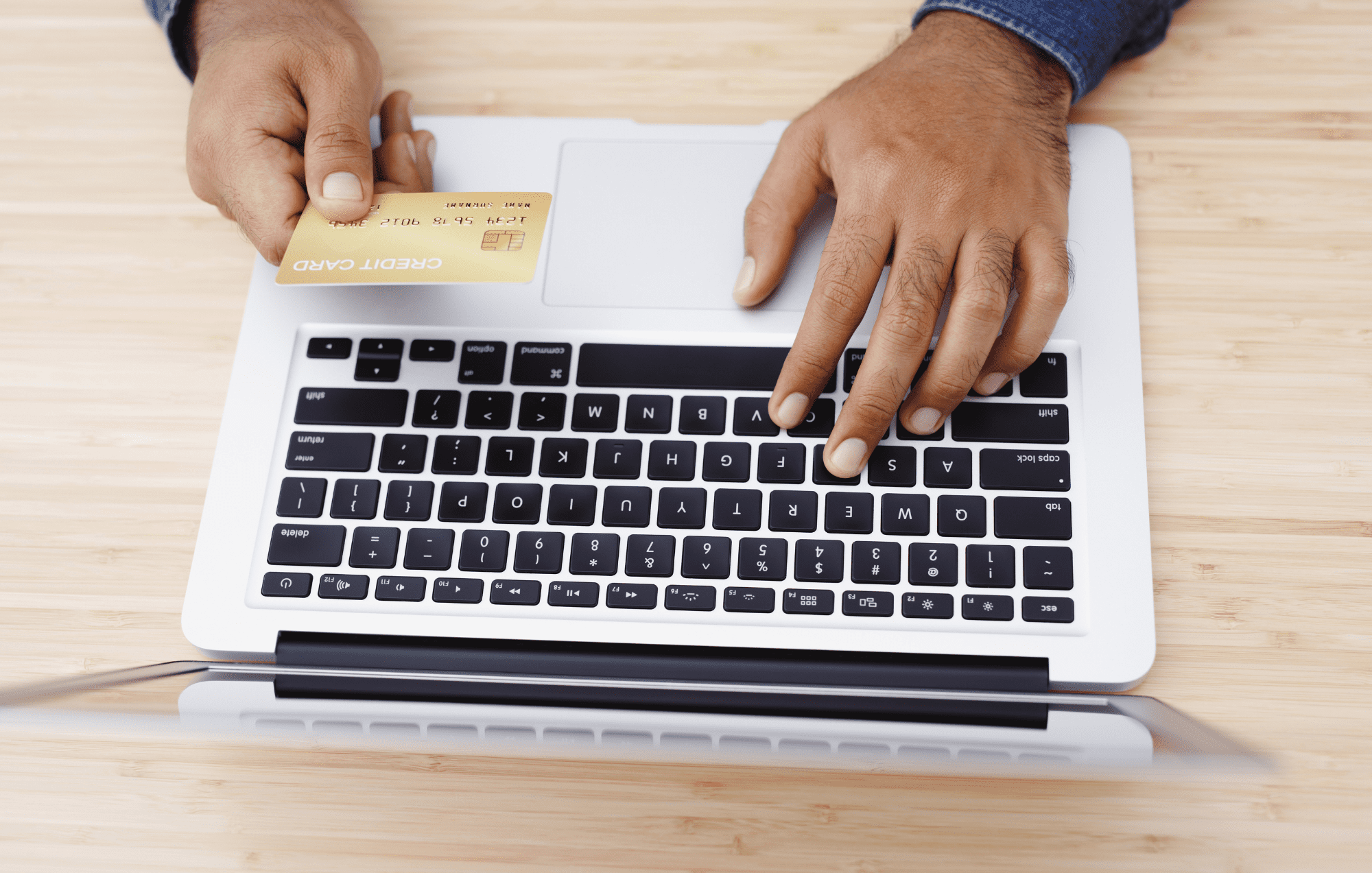 6. Are there flexible payment options in Shopify?
Yes, there are a few. For your B2B customer's convenience, Shopify has flexible payment options, which include third-party apps.
These options are designed to suit different customer preferences. For example, you could decide to choose a payment platform that is popular in your customer's region.
This allows you to offer your customers a unique payment experience. There are over 100 payment providers on Shopify that you can choose from, but let's look at a few you can consider.
Shop Pay
Shop Pay is owned by Shopify and has become popular for its "buy now, pay later" installment payment plan. It gives your customers the opportunity to split their purchases into four equal payments. This option has no hidden fees or interests, and it can increase your conversion rate by 50%.
2. Shopify Payment
The Shopify payment is already integrated into your store when you open an account. It is a reliable payment option that can identify suspicious orders with built-in risk tools unique to Shopify Payments. While Shopify charges a transaction fee of 2.2%, it does not apply to this.
3. PayPal
PayPal is a popular option with more than 220 million active users across 230 countries. As a mobile-friendly option, PayPal allows customers to make payments without having a PayPal account. In addition, it offers you multiple customization options, easy cart integration. It facilitates credit card payments over the phone and emails.
7. Am I able to provide incentives for repeat buyers using Shopify?
Yes, you can significantly improve the repeat buyer checkout experience by using the Shop Pay option on Shopify. The process can be up to 40% faster for repeat buyers.
Shop Pay is a payment method designed for customer convenience. It is a smooth, no hassles tool that allows customers to save their credit card details and other relevant data. 
Apart from saving customer's time by accelerating the checkout process, it also makes repeat purchases faster. For example, customers can store their billing information and shipping address for a quicker checkout time the next time they buy.
Customers may worry about the safety of their information. Still, Shopify has solved this by ensuring that all data remains on Shopify's PCI servers. Additional features of Shopify Pay include delivery and local pick-up options.
Most importantly, Shop Pay is easy to use. When your customers get to the checkout page, all they have to do is to click on the branded Shopify button. Then, enter all the required information like billing and shipping information, credit card details, etc. 
Once they do this, they can save the information for future use. So the next time they are in your store, they can just authorize payment without reentering all the details again.
Another vital detail to note here is that Shop Pay is different from Shopify Payments. The difference between the two is that Shopify Payments works like payment platforms like PayPal that allows taking Shopify payment from your customers but does not save their payment information for future use.
Convert with powerful checkout promotions with Shopify Scripts.
According to Baymard Institute, about 70% of every potential customer abandon their online shopping cart without purchasing.  49% of people say they abandon their carts because of extra costs at checkout. However, 41% are convinced to buy because of checkout promotions. 
So, a fantastic way to boost conversion is by creating checkout promotions. These promotions can be tailored to each customer, thereby improving the customer experience. By doing this, you will be closing more sales rather than losing them. 
This is where Shopify Scripts come in. You can use small pieces of code to create personalized experiences for your customers, such as offering discounts at checkout based on specific items in the cart.
Conclusion
In addition to Shopify emerging as a frontrunner in the future of B2B eCommerce, Catsy PIM is purpose-built for optimizing B2B eCommerce and content creation.
Ceejay Teku is the Founder of Catsy, a product information management and digital asset management software. He started in the trenches of eCommerce as a software developer and was soon challenged with the complexities of product content that powers eCommerce. This led to the development of Catsy as a product information management system: purpose-built for brands that sell through distributors, retailers, direct-to-customer channels.
For more information about B2B Shopify and Catsy PIM integration, schedule a live demo and be sure to visit our website.
Product information management (PIM) is a catalog software tool built to speed products to market.
Digital asset management (DAM) is a software used to organize and enrich digital assets.