How to Drive Revenue Using Product Datasheets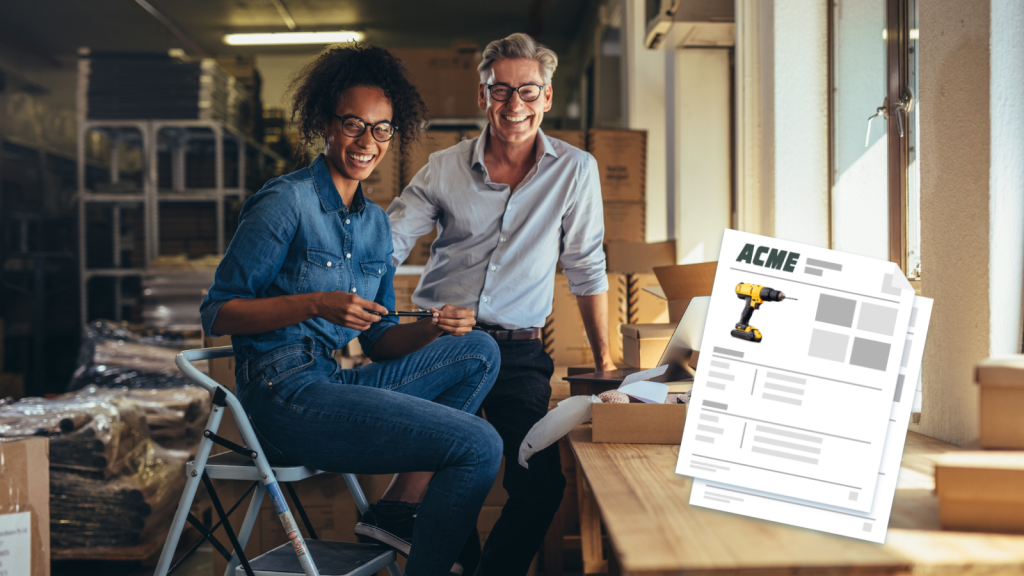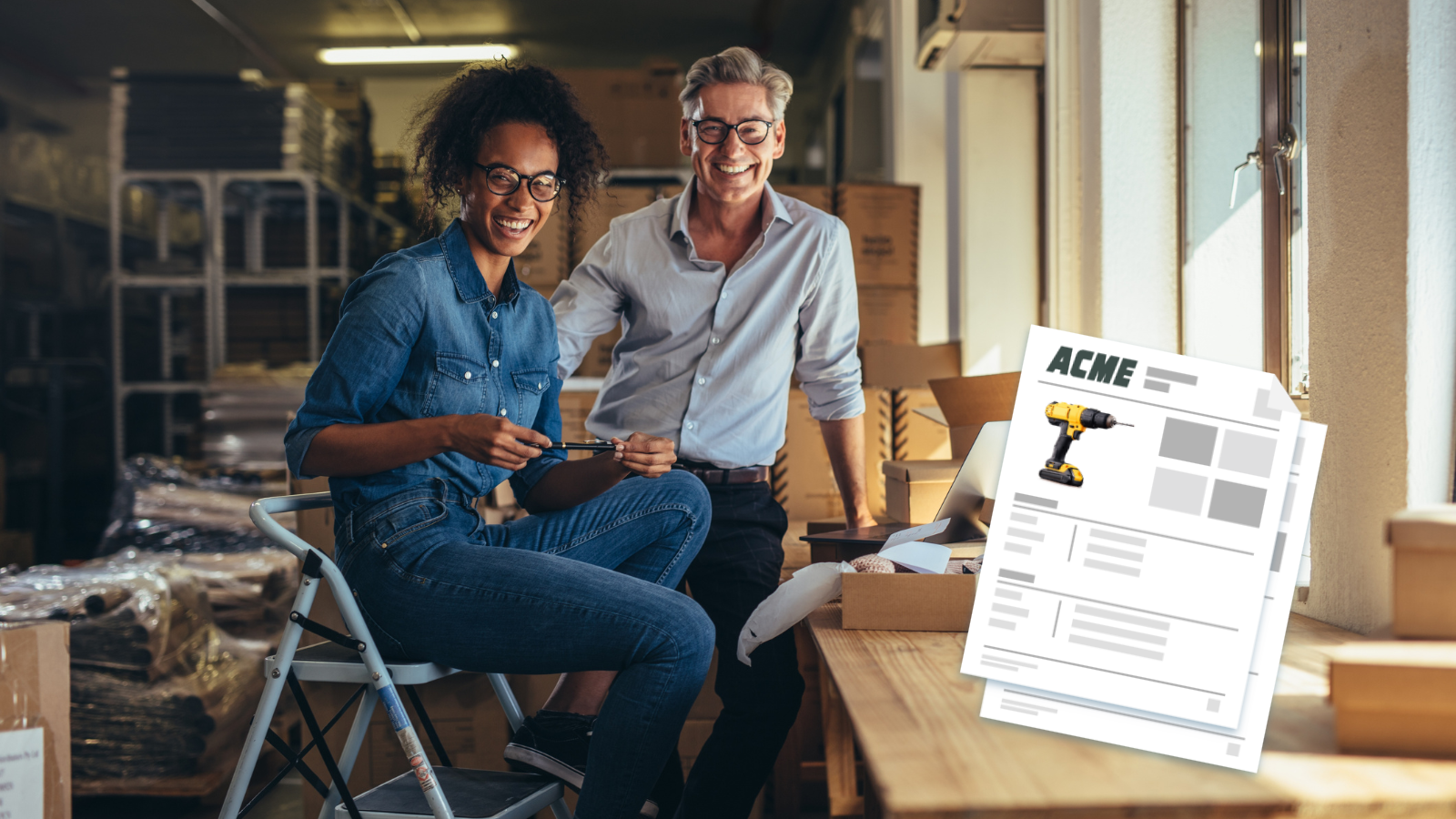 Product awareness determines the success of your business. Potential clients look forward to getting the gist of a specific product before making a purchase. A product datasheet will go a long way in enhancing product awareness, eventually escalating your revenue. Here's all you need to know about escalating your revenue using product datasheets.
Product datasheets are often overlooked marketing tools. They provide detailed information about your product and its features, helping customers choose between competing options.
A product datasheet is a document that provides details about a specific product or service. These documents are usually distributed via email or printed out at retail stores.
Datasheets are a powerful tool for driving sales. In fact, they can generate $1 million dollars per year for some companies. If you want to increase revenue using datasheets, follow these steps.
What is a product datasheet?
There are two types of product data sheets – technical and non-technical. Technical product data sheets contain the necessary information for people who deal with products every day, like engineers, technicians, and quality control staff. Non-technical data sheets describe your product in language that regular consumers understand. They are typically used by marketers, sales teams, and advertising agencies.
It's a document outlining the product on sale and all the necessary details, including its benefits. Alternatively, a product data sheet is usable in guiding engineers and technicians about using a specific product with ease. Often or not, the product data sheet is tailored based on regulatory requirements and the target market.
What does a product data sheet contain?
A product data sheet contains information about the product such as the name, model number, technical specifications, safety warnings, warranty information, instructions for use, operating environment requirements, environmental impact statements, and any other relevant details about the product.
However, the contents may vary depending on the business or type of product. A standard product data sheet should contain service, logistics, commercial, and descriptive elements. These elements will go a long way in assisting you in coming up with comprehensive information that will enable users to make informed decisions.
Descriptive elements
Product brand
Price
Product picture
Description
Technical data
Maintenance information
Declinations (size, weight, volume, colour, etc.)
Instructions for use
Logistics and service elements
Warranty terms
Product availability
Return policy
Customer service contact information
Product availability
Product units in stock
Commercial elements
Sales and offers
Customer notes and reviews
suggested products
Add to favorites button
Pictures captured by previous customers
How to ace your product datasheets
Product data sheets are the backbone of any successful business. They help customers understand how your products work and why they should choose yours over others. But if you don't know how to write them, you're missing out on one of the best ways to get more sales. Here's how to make sure your next product data sheet stands out.
Have a responsive design
First, ensure the product datasheet you are designing has a responsive design to suit tablet, mobile and PCs user.
This is a standard requirement for any format of product marketing material. Responsive design allows your website to adapt to any screen size or device type. It means your marketing material can be viewed by anyone with a smartphone, tablet, laptop, desktop computer, etc., regardless of screen resolution. This ensures your documents are more accessible to visitors browsing the internet on mobile devices.
Carefully choose your product images
The images on the product datasheet will determine whether a user will continue reading or not. The images should be captured on a neutral background or a setting that matches the product is high quality, and is proportionally sized to the page. Having multiple images from different angles is recommendable.
A product datasheet must include at least one image of the product being used, ideally by its intended end-user. This helps users understand what they are buying before they commit to it. Using images also allows consumers to visualize product characteristics. 
Focus on the appearance of your text
Pay keen attention to the text colour, typeface, and font size of the information on your datasheet. Ensure the text is easily readable. For readability, consider bolding the headlines. A few more tips for managing fonts in your marketing materials:
Avoid using too many fonts at once
Use one main font throughout the entire document
Make sure all text fits within its container (e.g., tables)
Make sure each cell has enough space to display its contents without breaking lines
Consider adding bullet points to highlight key takeaways from your content
In addition, be careful not to add too much visual clutter – this will distract readers from reading your document.
Optimize the layout
Optimizing the layout of your document means placing elements in the right place. You can highlight vital elements such as the product benefits and the CTA. Sustain the overall balance of your product datasheet. 
Try to keep all of your important information at one glance. If you want readers to take action, they should not have to read through your data sheet more than once. In order to maximize its effectiveness, it is best to present the most relevant content first. This way, users will spend less time scanning the document before taking any action. 
What to avoid in a product datasheet?
As much as product datasheets are relevant in providing accurate product information to the buyer, here is some information to avoid when designing one.
Over designing
Indeed design is a vital component of a product datasheet that comes in handy in attracting clients and making it easy to interpret information. But too much designing will distort the product datasheet template. A potential client can be easily distracted by excessive designs or colouring.
A good datasheet design should distract you from grasping crucial information regarding the product. Remember that excessive designing equals messiness.
The best way to do this is to start with a blank sheet of paper and then add elements one at a time. This ensures that you don't end up adding something unnecessary. It's important not to feel overwhelmed by the amount of work required; take things step by step.
Most people want to avoid clutter and prefer clean layouts. Don't hesitate to keep it simple. If you're feeling stuck, try creating several different drafts and test each one out before settling down with one version. That way, you'll know what works because you've tried it all. Plus, once you've settled on one layout, you won't have to spend hours tweaking it again next time around.
Limited graphics and designs
On the other hand, your data sheet will appear as scratch paper if you exclude any designs. This will be unattractive to prospective users and clients. Designs and graphics will come in handy in elaborating the message in the data sheets.
Some people think that adding too many design elements can be distracting or even confusing to customers. However, having clear, clean layouts can help you build trust among buyers. If your data sheet has too much visual noise, it may confuse your audience about how to interpret your information. This confusion could lead them to make incorrect assumptions about the products they are considering buying.
The design and graphics should match the product or industry being represented. You can consider using simple templates without much colour contrast for the best outcome.
Having everything on a single page
Congesting product information is a sign of untidiness, and a potential reader can quickly get scared at a quick glance. Using more than one page with different designs is more appealing. For instance, if you don't like the format or design of the first page, you can easily transit to the second page. Consider having specific information on specific pages when designing the datasheets to promote easy readability.
Missing Data and Typing Errors
Typing errors are a turnoff while reading any material. A datasheet with many typing errors can easily cause a bad impression, affecting sales negatively. Besides this, the errors can lead to misinterpretation of information, eventually affecting your company's reputation.
To avoid typing errors, it is advisable to be careful when drafting the datasheet template. You can contemplate using grammar-checking tools to scrutinize your document after typing. Proofread the information in the datasheet to eliminate any chances of missing data.
Irrelevant Information
As much as product datasheets are vital in providing information to users about a particular product, pay keen attention to the information you include on the datasheet. Ensure all the information is relevant to the product you are talking about. Users can get baffled, confused, and angry upon finding irrelevant information on the datasheet.
Using bullet points and short statements is recommended when driving your point home. Your illustrations, graphics, and drawings should correspond with the product you are writing about.
The most important thing to include in a datasheet is information regarding safety precautions. This could range from warnings against using the product in certain environments to specific dangers associated with its usage. It will also include any special considerations related to storage and handling procedures.
Spec Sheets vs. Product Datasheets
Often, a spec sheet is designed to provide technical information on the performance and functionality of the product. The sheets are mainly common in software development and the IT field. On the other hand, product datasheets provide general information about the product.
The main aim of a spec sheet is to provide details on the operation of a particular item. Often or not, the information included is very extensive and technical. You will likely come across charts, data sets, and complicated language in spec sheets.
Simple language is used in product datasheets to enable the user to easily understand the product. You can include diagrams to elaborate more on the product to enhance easier understanding. Datasheets also elaborate on the advantages and disadvantages of the product, while spec sheets don't.
A datasheet usually includes specifications of materials, dimensions, tolerances, construction, electrical characteristics, mechanical properties, chemical composition, performance requirements, etc. If it's a device like a computer, then it'll contain hardware features as well as software capabilities. It may describe the physical appearance and packaging of the product. Specifications may vary depending on the type of material being described. For example, if it's a piece of metal, then its specification would include metallurgical properties such as hardness, tensile strength, thermal conductivity, yield point, ductility, etc. If it were plastic, then a specific resin would be specified. Other parameters might include color, odor, flammability rating, flashpoints, and so on.
How product datasheets differ from brouchers
Purpose
The main aim of a brochure is to market or sell a specific product, while that of a datasheet is to inform users about a particular product. Brochures are typically distributed with products or services. They can be used by salespeople to showcase their company's offerings and provide information about them. A well-designed brochure may help customers understand how to use your product or service, while a poorly designed one could make visitors wonder why they should care about your business at all.
The information in a brochure is quite limited compared to a product datasheet. A datasheet provides information about a product or service in order to help consumers make informed decisions. When a company wants to launch a new product, it may want to include everything they know about its existing products, so customers can see if there are any changes or improvements. Companies also use them because they want to be able to provide more information about how their products work, such as why some people have problems with certain features. They also provide details like the type of materials that were used in manufacturing, where the parts were made, and other similar information.
Content
The content of a product datasheet and a brochure are similar. For a brochure, the content on the cover should immediately grab the reader's attention. The rest of the content should be persuasive and notify the reader why purchasing the product is worth it. A call to action can be incorporated into the brochure.
A product datasheet should feature detailed content regarding the product. The language should be informative and enable the reader to better understand the product. The product advantages and disadvantages are also highlighted on product datasheets.
Format
A brochure comprises a single foldable sheet of paper that can be read as different pages. A brochure has a cover page, an inside page, and a back page. Regularly, the back page of a brochure acts as a contact page. In contrast, a product datasheet often comprises a single flat page or several pages stapled together. The pages aren't folded.
Variations
Brochures and product datasheets don't have many variations. Both can feature graphics and drawings or remain plain. The variations will highly depend on the designer.
Do's and don't's when designing a product datasheet
Do's
Use an accessible and standard format
When designing your product datasheet, use an accessible and standard format. You can use templates to choose a suitable format depending on your format. The structure should be simple and easy to follow.
Ensure Clarity
When designing your product datasheet, ensure the information you provide is clear. Readers shouldn't struggle to understand your product datasheet. As much as possible, ensure you use simple language and incorporate bullet points, steps, and short sentences to enhance easy reading.
Use Images
Ensure you incorporate images when designing product datasheets. Images will enhance a better understanding of the product you are elaborating on. The images you use should be relevant to the product you are talking about.
Provide updated information
When designing a product datasheet, all the information you provide should be up-to-date. You can also link documents to enable the reader to maneuver seamlessly. Before designing your product datasheet, ensure you conduct sufficient research.
Don'ts
Avoid repetition
Repetition will make your content confusing and boring. To avoid this, ensure your structure is clear and simple. Present information in a simple format.
Don't forget to check on grammar
Once you are done with designing your product datasheet, proofread to ensure the document is grammatically correct. To achieve this, you can use a wide array of grammar-checking tools.
Avoid overdoing the colours
Adding colour to your document will spice up the appearance, but the datasheet can be messy if you overdo the colours. Choosing colours that match the product or brand you are talking about is recommendable. If possible, limit the number of colours to four.
Why use a product datasheet?
Promotes product development
If you are running a startup or growing a business, a product datasheet will come in handy in attracting potential investors. The datasheet will provide comprehensive information on the uses of the new product, parts, technology, and crucial manufacturing data. Convincing a potential investor will be easy upon producing a product datasheet.
Minimizes Risk
In product manufacturing and selling, you must adhere to industry legislation. Product datasheets are part of the legislation, especially if the products must pass hazard checks and meet safety standards. A product datasheet will minimize the risk of colliding with the authorities by ensuring you have your requirements in order. With minimal risk, you can escalate your revenue with ease.
Provides information
Insufficient information is a major hindrance to escalating your revenues. A product datasheet will enable you to provide detailed information on the product you're selling. Detailed product information will make your clients understand your product better and make a purchase.
If you're consistently updating your product datasheets, there will be minimal return rates and higher purchases. This will escalate your revenue.
Generating leads
Online distribution of a product datasheet will escalate your web traffic and provide a chance to generate leads. Since product datasheets are comprehensive and specific, you will likely attract the best match leads. Generating new leads means increasing your sales, eventually translating to increased revenues.
Positive Reputation
A product datasheet will enable you to build up a positive reputation. Clients will become hooked on your site due to your detailed product information. As a result, your clients will recommend your business to friends and clients. With a positive reputation, you are sure of tremendously escalating your revenues.
Provides Instructions
A product datasheet will provide instructions for complex or engineering products. Such products feature varying operational procedures, which may be confusing to many. Clients often prefer having tutorials or product datasheets to guide them through the installation and operational procedures. You will likely sell more when you provide a datasheet for the engineering and complex products.
Key Takeaways
Providing a consistent customer experience is key to converting and retaining loyal customers. Product datasheets, in particular, can serve as a tremendous recruiting tool for potential customers in various scenarios: sales meetings, trade shows, and B2B eCommerce shopping. 
Using the tips discussed in this article, your business can create enhanced product information sheets and datasheets to wow your customers. However, if you want to create datasheets, price books, catalogs, spec sheets, and seamlessly manage it all, consider checking out Catsy PIM & DAM's integration with Easycatalog or InDesign. 
With Catsy PIM & DAM, your teams are empowered to centrally manage product content and publish to all channels, including Easycatalog and InDesign. Sign up for a custom demo of Catsy PIM & DAM and we'll show you how your business can drive more revenue with accuracy & consistent datasheets. 
Summary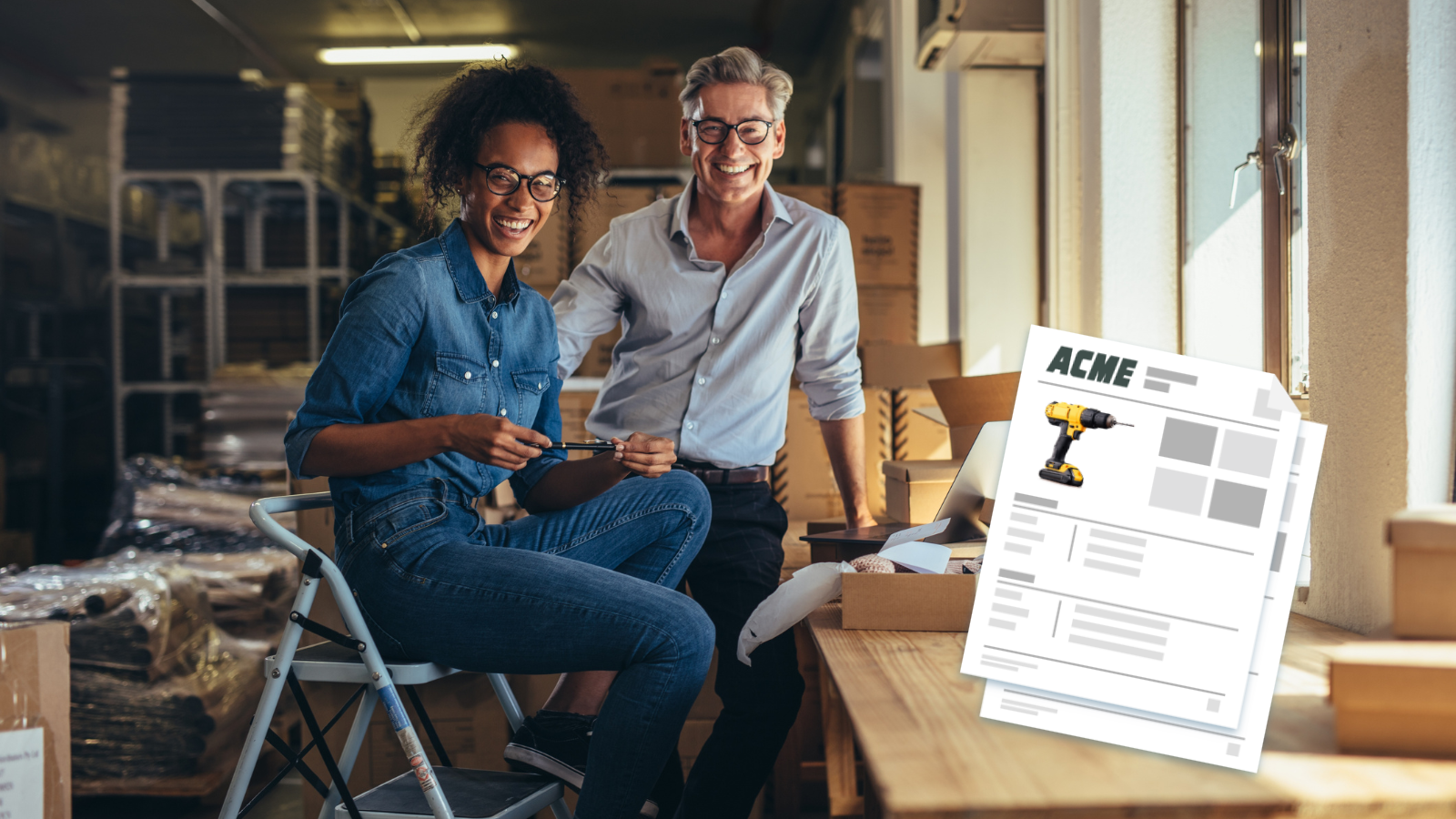 Article Name
How to Drive Revenue Using Product Datasheets
Description
A product datasheet isn't just a PDF filled with product information. Product datasheets can be a powerful marketing tool. Here's how to make yours count.
Author