Exploring the World of Global eCommerce Marketplaces: A Look at the Top 6 Largest Players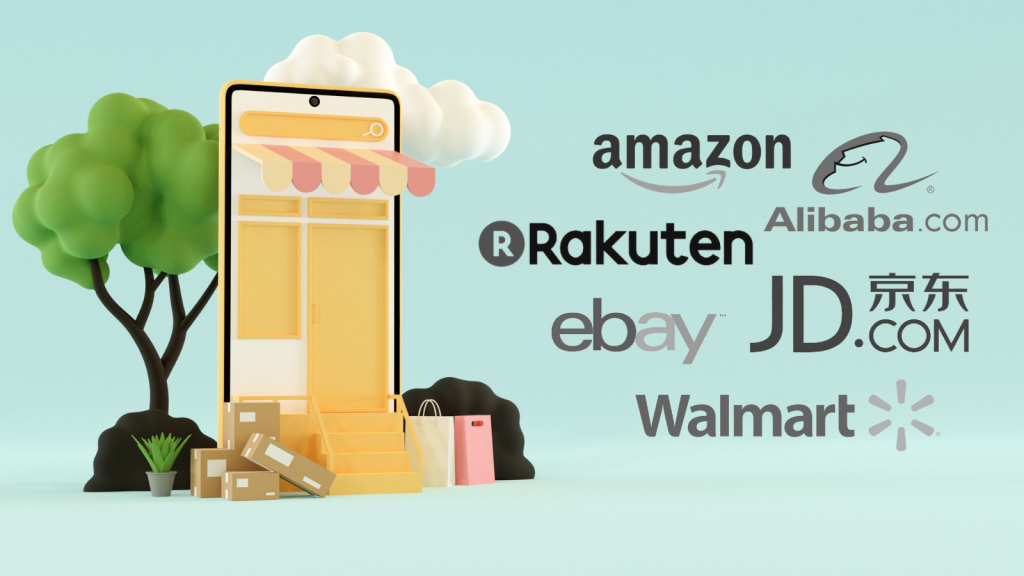 The current global eCommerce market is the largest it has ever been, and it is booming. Moreover, global eCommerce marketplaces are central to the market's growth and expansion, providing the platform for online shopping to thrive and become popular.  However, few can confidently single out examples of marketplaces that blazed the trail for others or even the largest marketplaces in operation today.
In this light, this article explores the top 10 largest global eCommerce marketplaces. It wraps up with a discussion of the importance of product content management solutions (PIMs and DAMs) in the success of the marketplaces.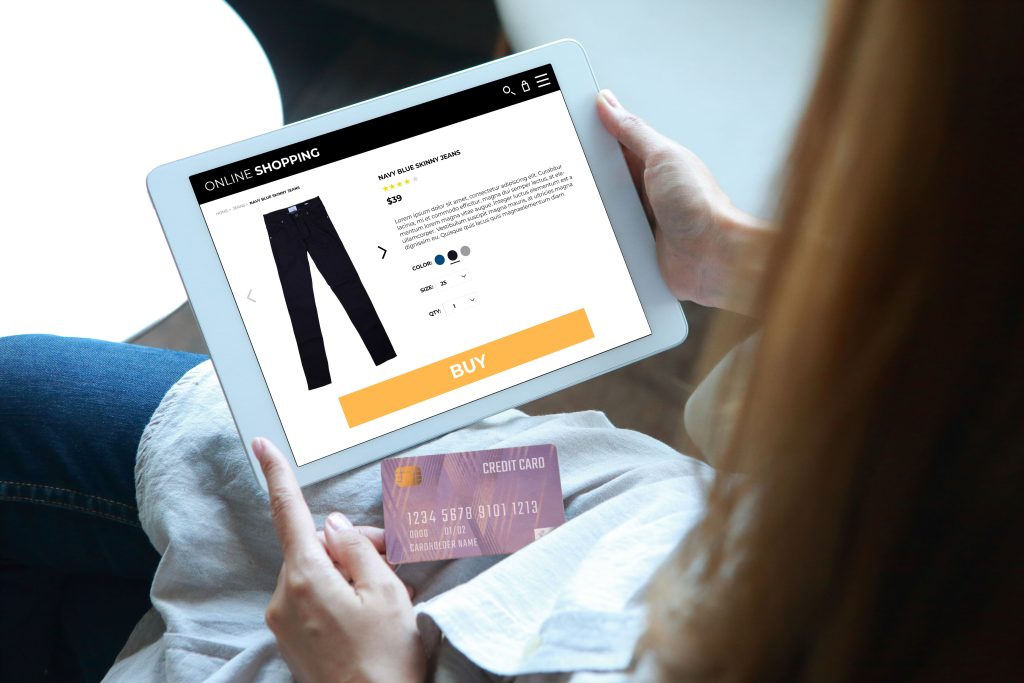 What Is an eCommerce Marketplace?
For starters, a marketplace is a platform that enables participants to regularly purchase and sell goods and services, while eCommerce entails the exchange of goods and services over the Internet. Therefore, an eCommerce marketplace is an online platform that links people and businesses that wish to purchase and sell goods or services. The participants on the platform can exchange their products or services for money, utilizing a large client base, without having to open a physical storefront.
While you'll find global eCommerce marketplaces that provide all kinds of goods and services under one roof, the most popular ones often focus on specific aspects of commerce. In other words, there are several types of online marketplaces, the main ones being the following:
Product-based marketplaces: Here, the merchants on the platform provide physical products, such as electronics, electronic

accessories

, apparel, kitchen appliances, etc. A shopper logs into this marketplace knowing they want to purchase a physical item. The eCommerce marketplace examples that fit this description include AliExpress, Amazon, Jumia, Shopee, etc.
Service-based marketplaces: These marketplaces connect buyers and sellers interested in services like web development, data analysis, graphic design, and writing. On the supply side of these platforms, you'll often find freelancers, independent contractors, and agencies. Notable examples of such platforms include Fiverr, TaskRabbit, and Upwork.
Peer-to-peer marketplaces: So far, all the marketplaces we've discussed involve a middle party that moderates the interactions between buyers and sellers. Usually, the intermediary charges for the availed convenience, an expense that users of peer-to-peer (P2P) marketplace users do not incur. Unlike the moderated platforms, P2P marketplaces are often

mobile-centric

and allow individuals to purchase and sell goods or services directly with one another.  Simply put, the platform operates without a third party between the seller and the buyer. To illustrate, consider eBay, Facebook Marketplace, and Etsy as prime examples.

Business-to-business

marketplaces: These platforms connect businesses that trade with other businesses, often involving

subscriptions

for specialized access. Suppose, for instance, a retail business wants to obtain certain goods for onward selling to retail consumers. In that case, it will access and search the

business-to-business

(B2B) marketplaces for good deals.  The supply side of this marketplace is often populated by wholesale businesses that offer specific products at discounted prices. Notable examples of such marketplaces include Alibaba, Amazon Business, Faire, Thomasnet, and Grainger.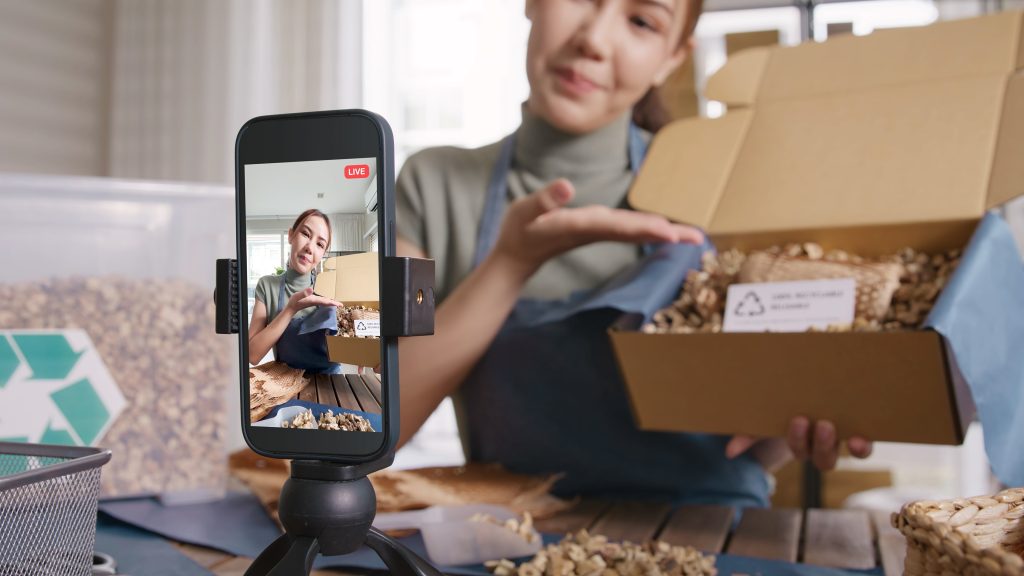 Benefits of Selling Through Online Marketplaces
Of course, individuals and businesses have many alternatives to global eCommerce marketplaces. However, more and more users keep signing up (we will see later that the market value of global eCommerce marketplaces has grown substantially over the past few years) because the space offers several unbeatable benefits. They include:
Marketplaces offer eCommerce businesses (both B2B and B2C) increased visibility and better positioning to reach potential customers. For instance, Amazon Prime boasts over 100 million subscribers, providing an excellent opportunity for businesses to advertise their products.
Marketplaces can help reduce marketing costs by providing an extra channel for selling products without the need for excessive advertising or promotion. Additionally, customer ratings and reviews on these platforms can enhance the credibility and trustworthiness of the products.
Marketplaces can boost eCommerce sales and revenue by providing access to new markets and customers. They also offer helpful features like express checkout, free shipping, and loyalty programs.
eCommerce businesses can access valuable data and insights on customer behavior, preferences, trends, and feedback through marketplaces. Armed with this information, businesses can powerfully enhance their product offerings, pricing strategies, inventory management, and customer service.
In times of economic turbulence, global eCommerce marketplaces hold the advantage of not solely relying on the health of one country's economy. By operating in different markets with varying economic cycles and conditions, they effectively assist businesses (and consumers) in diversifying their risks and opportunities.
These benefits have convinced the world that global eCommerce marketplaces are essential. Numerous examples further highlight this trend. If you want evidence, take a look at the numbers! For instance, the global eCommerce market could close this year with a $6.3 trillion valuation through its online marketplace to sell, 9.7% higher than last year. Otherwise stated, the value of global eCommerce marketplaces will be more than twice that of the world's most valuable company, Apple, Inc.
Furthermore, the growing valuation comes on the back of an increasing number of companies and entrepreneurs choosing to conduct business on these marketplaces. For this reason, the retail sales volume in the global eCommerce market is expected to account for 20.8% of total retail sales this year, compared to 18.1% in 2022. This also implies that the number of online buyers is growing. It reached 2.8 billion in 2022 and is projected to surpass three billion this year. To put it succinctly, the global eCommerce marketplace space is enormous, and this is just the start.
The Top 6 Largest Global eCommerce Marketplaces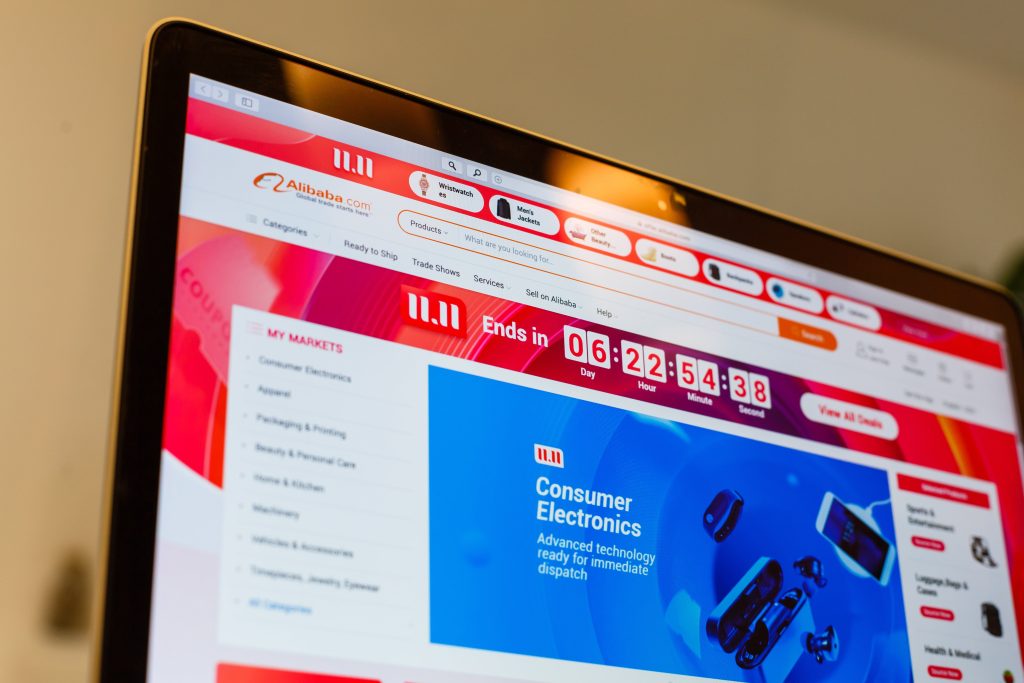 Alibaba is the world's largest eCommerce marketplace, founded and headquartered in China. It is the world's largest eCommerce marketplace by gross merchandise value (GMV) – it accounted for 24% of the global GMV in 2021 through its online marketplace to sell, with the closest competitor, Amazon, claiming only 13%. Additionally, Alibaba specializes in localization and boasts the world's largest user count. In addition, it has over 900 million active users, with 100 million being buyers.
Key Features of the Marketplace
Trade Assurance to protect buyers' orders and payments from fraud and quality issues.
Customizable Products allow buyers to request customized products from experienced suppliers.
Easy Sourcing, which helps buyers find matching suppliers and get quotes quickly
Fast Shipping, which provides land, sea, and air shipping solutions with competitive prices and tracking
Livestreams and Factory Tours, which enable buyers to interact with suppliers in real-time and see how their products are made
Quality Control, which offers production monitoring and inspection services to reduce risks and delays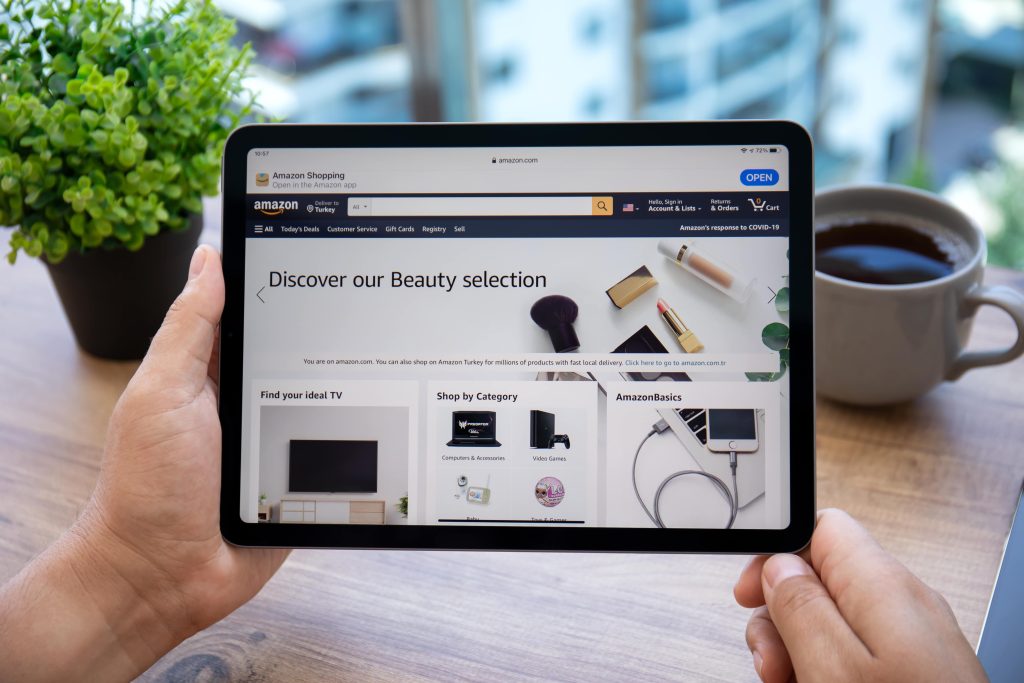 Amazon.com, Inc. (NASDAQ: AMZN) operates one of the world's largest eCommerce marketplaces. It currently holds the position of the world's fifth-largest company by market capitalization at $1.315 trillion. The company generated $513.98 billion in revenue in 2022. Over half of this figure came from the marketplace—$220 billion from online stores. Furthermore, third-party seller services contributed over $117 billion, totaling $337 billion (a 66% share of revenues).
Key Features of the Marketplace
Customer-centricity: The marketplace provides services and features focused on an enhanced customer experience. They include:
Editorial and customer reviews
Manufacturer product information
Web pages tailored to individual preferences
Recommendations and notifications
1-Click® technology that enables customers to place orders with a single button click.
Secure payment systems
Seller diversity: Besides handling purchase requests, Amazon allows third-party sellers to interact with customers—it allows them to fulfill the orders themselves or let the marketplace handle the fulfillment part. For that reason, almost 60% of all paid units on the platform were sold by third-party merchants. The marketplace boasts over 2.5 million active third-party merchants whose merchandise spans numerous niches and categories.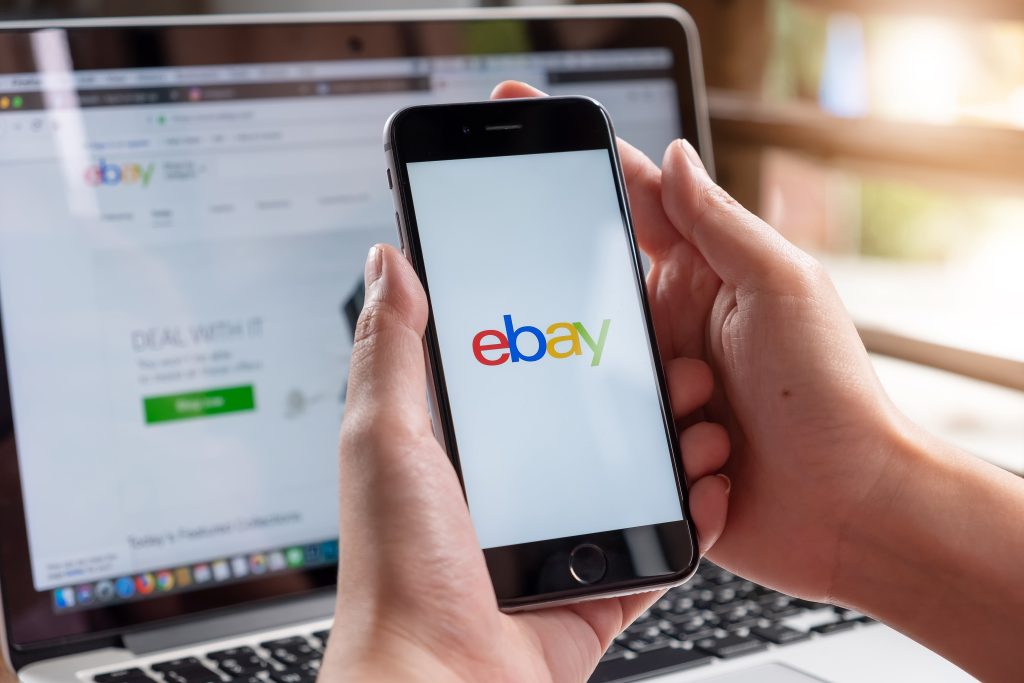 eBay is one of the earliest players in the eCommerce game, having launched operations at the dawn of the internet age in 1995. As a result, the platform's share of the global eCommerce marketplaces market by GMV is 6.70%. However, it experienced a 6.3% decline in active sellers, with over 133 million active sellers in Q1 2023, compared to the previous year. Beyond being an eCommerce marketplace, eBay is a leader in advertising, payments, and classifieds. It offers diverse products, including StubHub for live event tickets. Additionally, it provides platforms like Kijiji for local community classifieds and Gumtree for the United Kingdom, among others. Notably, eBay Classifieds Group operates various online classifieds platforms worldwide. Additionally, PayPal, a digital payment platform, was spun off in 2015.
Key Features of the Marketplace
Several key features facilitate trade on the eBay marketplace, including:
Auctions feature that allows buyers to bid on items
Buy It Now, which allows buyers to purchase items at a fixed price
Best Offer, which allows buyers to negotiate prices with sellers
eBay Money Back Guarantee, which protects buyers from fraud and defective items.
eBay Global Shipping Program, which simplifies international shipping for sellers and buyers.
eBay Managed Payments, which streamlines payments for sellers and buyers
eBay Authenticity Guarantee verifies the authenticity of certain items, such as trading cards, handbags, luxury watches, and sneakers. 
eBay Motors, which specializes in vehicles, parts, and

accessories

.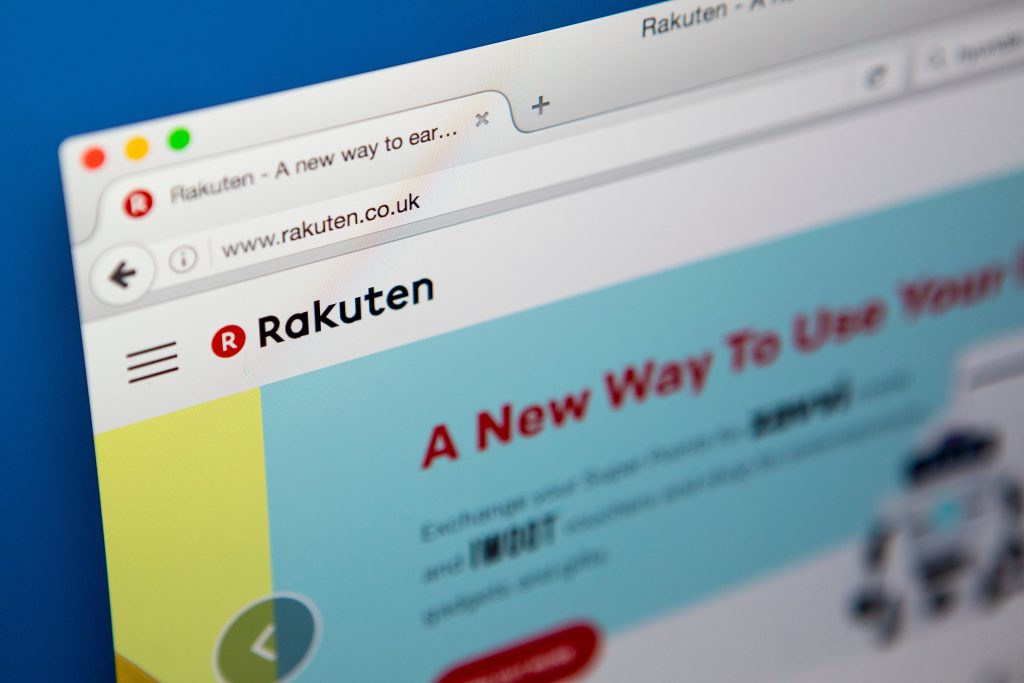 Rakuten is another eCommerce giant from Asia, like Alibaba, Pinduoduo, Shopee, and many others. This Japanese eCommerce marketplace operates globally under the Rakuten Ichiba brand name. Furthermore, the marketplace offers products and services from over 49,000 merchants across categories such as electronics, fashion, books, travel, and more. Impressively, Rakuten Ichiba holds a 4.80% (by GMV) share of the global eCommerce marketplace.
The Tokyo-headquartered company has over 135 million users, with the average monthly active users (MAUs) in Japan alone amounting to 40 million in Q1 FY2023. Globally, Rakuten has nearly 19 million active merchants. Besides online marketplaces, Rakuten is active in video streaming and advertising.
Key Features of the Marketplace
Rakuten Super Points: a loyalty program that rewards customers with points that can be used for future purchases on Rakuten or other partner platforms.
Rakuten Pay: a mobile payment service that allows customers to pay with their smartphones at participating stores, online shops, and vending machines.
Rakuten Delivery: a food delivery service that connects customers with local restaurants and offers a variety of cuisines and dishes.
Rakuten Brand Avenue: a curated fashion platform that showcases popular brands and trends and offers exclusive deals and discounts to Rakuten members.
Rakuten Fashion Week Tokyo: a biannual event that promotes Japanese fashion designers and culture and features runway shows, exhibitions, seminars, and parties.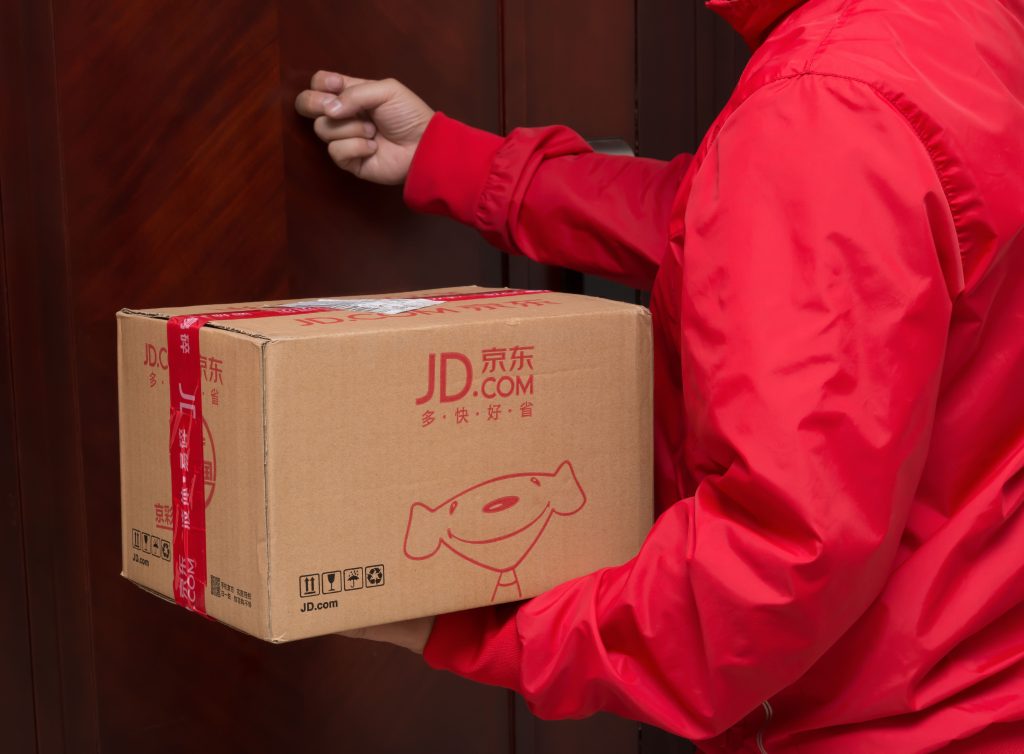 JD.com cements Asia's stranglehold on the global eCommerce marketplace space through its acquisition and stringent requirements for sellers. With a foundation laid by a Chinese company, the marketplace boasts over 1.7 million merchants who serve over 500 million active customers. Additionally, the marketplace offers products and services across familiar categories, including food, books, travel, electronics, and fashion. In 2022, JD.com generated $363 billion in sales, a value that is estimated to reach $631.8 billion in 2027.
Key Features of the Marketplace
JD Retail: a leading online marketplace that offers a wide range of products and services from over 1.7 million merchants across various categories.
JD Plus: a premium membership program that offers benefits such as discounts, coupons, free shipping, exclusive access, and more.
JD Pay: a mobile payment service that allows customers to pay with their smartphones or smart devices.
JD Delivery: a fast and reliable delivery service that covers most of China's population and offers same-day or next-day delivery for most orders.
JD Live: a live streaming platform that showcases products and promotions from merchants and influencers.
JD Health: an online healthcare platform that provides services such as online consultation, prescription, drug delivery, health management, and more.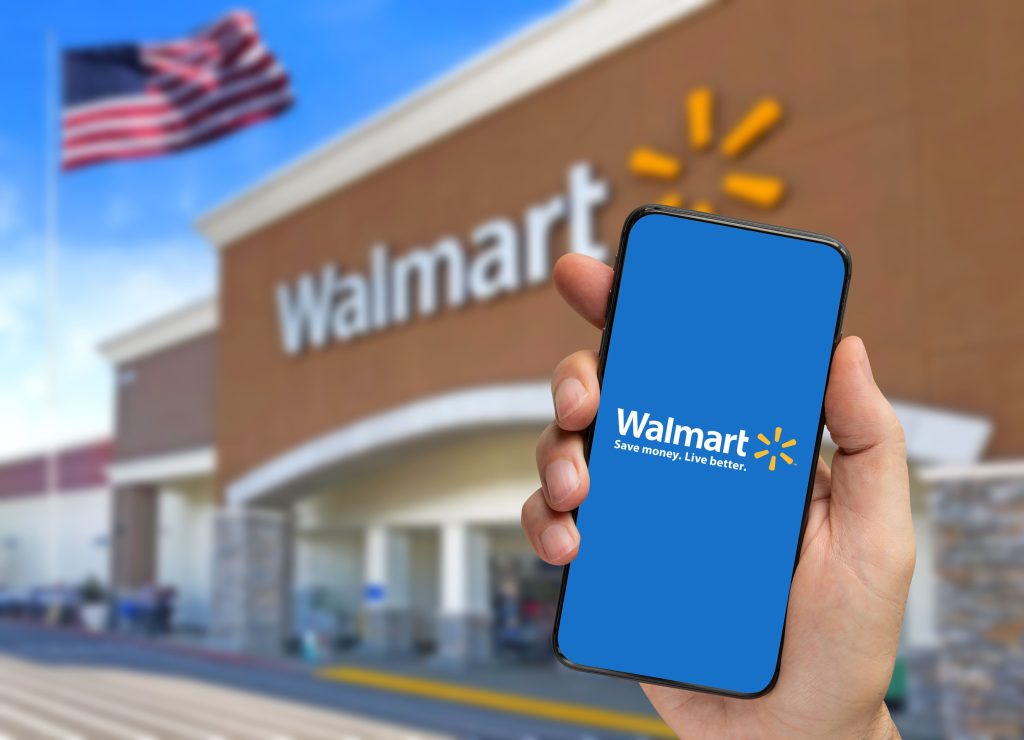 Walmart is more popularly known as the largest retailer in the world, ahead of big names like Costco and Schwarz Group. Unless one lives under a rock, one also knows that Walmart-owned runs a hugely successful online marketplace whose performance mirrors the offline business. The Walmart eCommerce marketplace lists over 350 million products and is a crucial platform for over 100,000 third-party sellers specializing in dropshipping.
The marketplace's global market share is approximately 6.5%. Its primary success lies in the United States, with a 13% market share. It is also gaining popularity internationally in other countries, such as Mexico, Canada, and China. Walmart's eCommerce marketplace boasts a substantial user base. In the United States, over 100 million people shop on Walmart.com monthly. The marketplace also has an extensive international user base, with over 20 million active users in Mexico, Canada, and China.
Key Features of the Marketplace
Walmart.com: a leading online marketplace that offers a wide range of products and services from over 300,000 third-party sellers across various categories.
Walmart Plus: a membership program that offers benefits such as free and fast shipping, fuel discounts, scan and go, and more.
Walmart Pay: a mobile payment service that allows customers to pay with their smartphones at Walmart stores.
Walmart Delivery: a delivery service that offers same-day or next-day delivery for groceries and other items.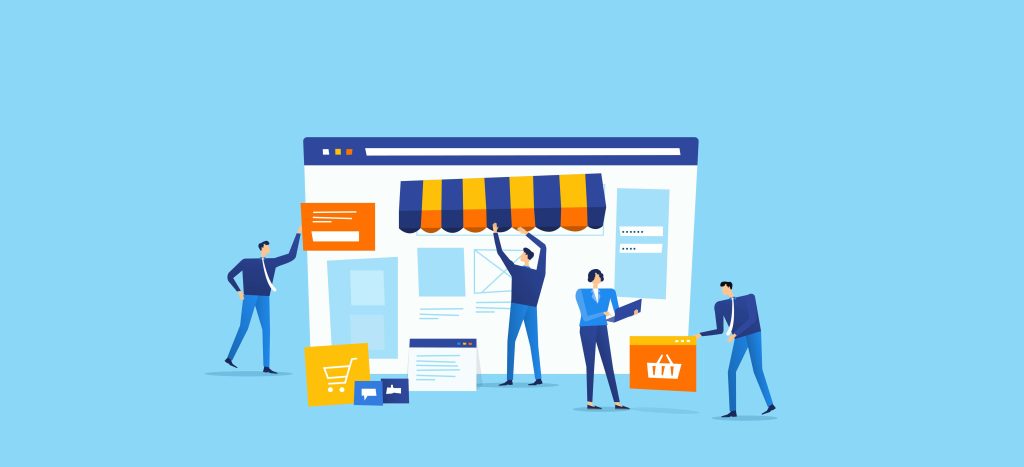 Considering the value of the global eCommerce marketplaces market, as well as the annual sales that individual marketplaces post, such as the ones discussed herein, one cannot help but accept that these platforms are hugely successful. They reached this level because of several influences, one being robust product content management systems.
In the eCommerce context, a product content management system (PCMS) is a software application that helps businesses manage the content of their online product catalogs. It allows companies to create, edit, and manage product information, such as product descriptions, images, and prices. PCMSs can also be used to automate tasks related to product content management, such as generating product feeds for search engines and marketplaces. The most common PCMSs in eCommerce are product information management (PIM) and digital asset management (DAM) systems.
A Brief Explanation of PIM and DAM Systems
A PIM system provides users with a centralized platform for managing and distributing product information across various multichannel outlets in a consistent and efficient manner. Additionally, PIM solutions, in various forms, share the goal of aiding eCommerce in managing product data for diverse marketing channels. Otherwise stated, a PIM solution enables businesses to establish a single source of truth for all content related to products on sale.
Meanwhile, DAM systems extend the utility and effectiveness of PIM solutions by specializing in storing, organizing, and retrieving digital assets. For example, you can associate specific digital files with a particular product whose details are in the PIM system. You can link the product to the digital content easily by connecting the PIM and DAM side. Some PIM solutions like Catsy have built-in DAM solutions so that you do not have to pay for a separate piece of software.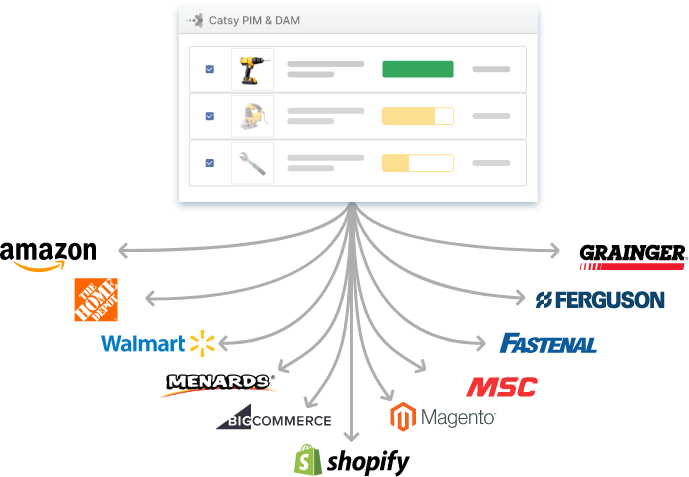 How do the PIM and DAM Solutions Contribute to the Success of the eCommerce Marketplaces?
PIM and DAM solutions help global eCommerce marketplaces achieve success in the following ways:
They enable eCommerce marketplaces to provide rich and accurate product content. PIM ensures that all product data, including specifications, pricing, descriptions, and attributes, is consistently organized and updated. On the other hand, DAM manages high-quality videos and images, and other digital assets, ensuring visually appealing product pages. The result is enhanced content, which leads to better product presentation, improved customer engagement, and increased sales.
They improve the discoverability of products.

Global eCommerce marketplaces

handle millions of products. It would be challenging for consumers to find the right product without the powerful search engines the marketplaces build. However, the

search engine

is of little help if the product data is not efficiently managed. In this regard, PIM enables better tagging, filtering, and categorizing products for an improved customer navigation and search experience. Similarly, well-organized digital assets in DAM systems help provide relevant and engaging visual content, attracting customers and increasing their time spent on the platform.
They streamline scaling and onboarding processes. As the eCommerce marketplaces grow and onboard more sellers and products, PIM systems simplify adding new products to the platform. With predefined templates and workflows, sellers can efficiently enter their product information in a standardized format, ensuring data consistency. Furthermore, DAM solutions simplify adding new digital assets, easily accessible to marketing and sales teams for promotional efforts.
They support the delivery of consistent product information and branding across various

sales channels

. Regardless of the platform (or device) used, PIM and DAM solutions deliver accurate, up-to-date product details, ensuring a seamless shopping experience.
They provide marketers with the necessary tools to personalize the shopping experience. The PIM side of product content management enables brands to capture customer data and preferences. The marketplaces can tailor product recommendations and content to match individual interests using this information. This level of personalization increases customer engagement and satisfaction, leading to higher customer retention rates.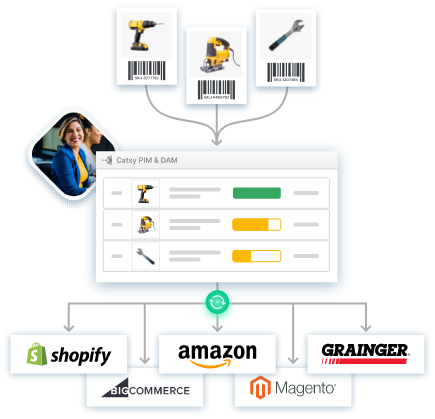 Overall, eCommerce marketplaces like Alibaba, Amazon, eBay, Rakuten, JD.com, and Walmart are among the largest and most successful in the world. They connect buyers and sellers and facilitate billions in sales. These marketplaces offer benefits like increased seller visibility, access to new markets, customers, data insights, and diversified economic risks.
To achieve success, eCommerce marketplaces rely on product content management systems like PIM and DAM to manage and distribute rich and accurate product data. The result is improved product discoverability, easy operational scaling, consistent branding, and personalized shopping experiences. Moreover, as the global eCommerce market continues to grow rapidly, the use of advanced product content management by major marketplaces becomes crucial. These factors will drive future expansion and revenues. If you're interested in experiencing the power of efficient product content management firsthand, schedule a demo with Catsy today.
Summary
Article Name
Exploring the World of Global eCommerce Marketplaces: A Look at the Top 6 Largest Players