Why Industrial Brands Cannot Ignore Digital Catalogs in 2024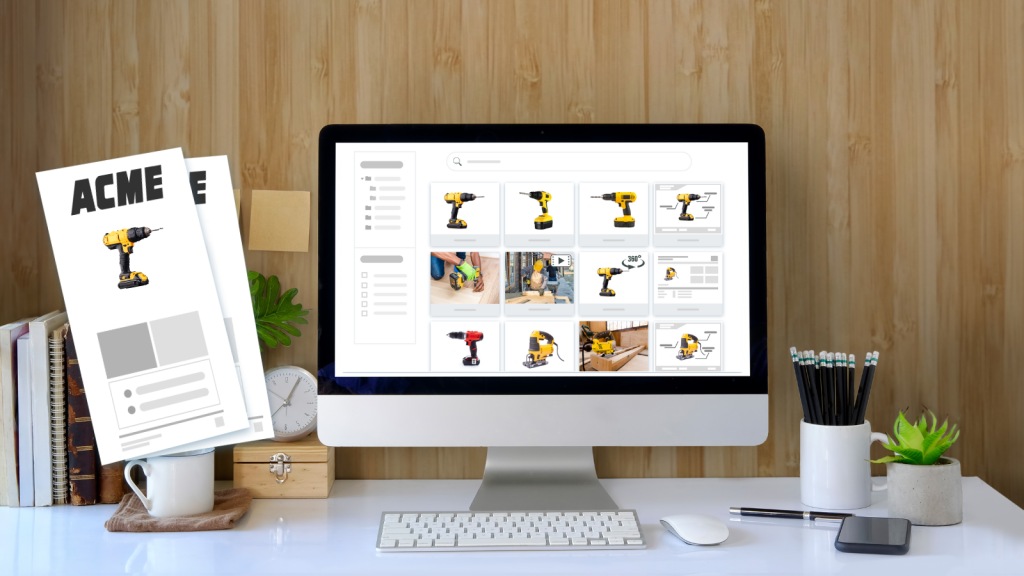 A significant share of business (business-to-customer, B2C, and business-to-business, B2B) is happening online. For instance, at least 20% of all retail shoppers in the United States will purchase goods and services online, whereas 17% of all B2B sales will happen via eCommerce platforms, or digital catalogs.
Besides sales, digital technologies also play a significant role in decision-making in the B2B space. Studies show that most B2B buyers (60%) make the final purchase decision based on information obtained from digital content. This tells you that the business world is firmly anchored in the digital age, and all brands must adopt (or initiate plans to adopt) digital technologies across the organization. Regarding catalogs, this means having an effective digital catalog is now an essential marketing tool.
At the same time, print catalogs retain a vital role in the industrial marketing mix. They continue to offer unique branding, messaging, and customer experience value. Therefore, the most effective catalog-based marketing approach combines digital and print catalog strategies to maximize reach and conversion across all buyer journeys. The main message is that industrial marketers should embrace digital catalogs as essential tools for acquiring and retaining customers. Yet they shouldn't neglect the enduring value of print catalogs either.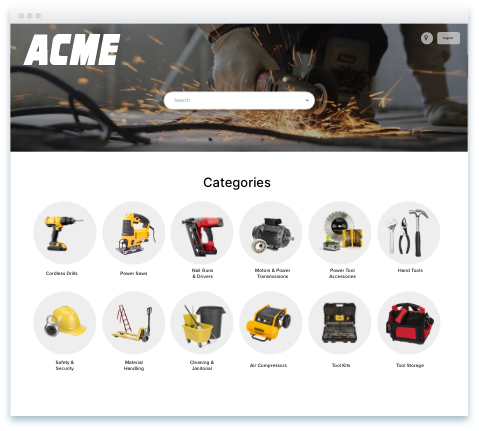 What are Digital Catalogs?
A digital catalog is a website or computer file showcasing a business's products. The products are presented in a digital format, which is to say they are presented via a combination of graphical images, such as product photos, along with textual content that describes the content of the pictures. Anyone with an internet connection can access the catalog using a direct link and navigate around and examine the product listing quickly.
Digital catalogs became popular with the rise of eCommerce as more businesses wanted to showcase their products to the ever-increasing population using the internet for many things daily, including shopping. Most catalogs allow shoppers to order the products directly or with the help of a sales representative. However, it is critical to emphasize from the onset that the term 'digital catalog' could refer to other things, including shared resources within an organization accessible via digital devices and a collection of works of art, such as music or artworks belonging to an artist or a group of artists.
The digital catalog in question is a simple collection of product content, such as images, titles, descriptions, price information, and any other detail brands feel potential customers need to know. If you are wondering, such a catalog is the digital version of the typical print catalog. Some common elements of a digital catalog include:
Product listings:

Brands use the catalog to comprehensively list the products they offer – each listing includes product photos, detailed descriptions, pricing details, and any other relevant information.

Search and navigation tools:

Users can search for specific items or browse through the catalog using filters, categories, and search bars, making it easier to find the product they're looking for.

Interactive features:

Interactivity is another aspect of digital catalogs that distinguishes them from classic print catalogs. Such catalogs may include elements that encourage users to interact with the product content, such as videos, pop-up information boxes, clickable links, and 360-degree product views to make the user experience more wholesome.

Accessibility:

Anyone can access digital catalogs from any device at any time.

Updates and dynamic content:

Unlike printed catalogs, digital catalogs can be updated easily, allowing brands to keep their product listings and information current. They can also include dynamic content that adapts to user preferences or behavior.
 ECommerce integration: In many cases, brands can link digital catalogs to online marketplaces, allowing customers to purchase directly from the catalog.
How digital catalogs work – an example
Imagine a power tools manufacturer creating a digital catalog to enhance its marketing efforts alongside its traditional print catalog. Here's how their digital catalog works:
User access: Prospective customers and existing clients can access the manufacturer's digital catalog by visiting the company's website or downloading their dedicated mobile app. Some third-party companies provide digital catalog services, allowing businesses to build and showcase their products using the third-party companies' resources. This digital catalog is readily available on various devices, including desktops, smartphones, and tablets.
Product listings: Upon entering the digital catalog, users are presented with an extensive array of power tools, such as cordless drills, electric saws, pneumatic nailers, and accessories. High-quality images, in-depth product descriptions, technical specifications, and pricing details accompany each listing.
Search and navigation tools: Users have the convenience of searching for specific tools using a search bar or utilizing filters and categories to explore various tool types, brands, power sources, and more.
Interactivity: Users can click on individual product listings to access additional information as they navigate the digital catalog. This may include the ability to zoom in on product images, view instructional videos on how to use the tools and access customer reviews. Furthermore, they can click links to complementary accessories, safety guidelines, and maintenance instructions.
User-friendly interface: The digital catalog features an intuitive and visually appealing layout that simplifies discovering and learning about different power tools. The design is user-friendly and ensures a seamless experience for users.
Updates and dynamic content: Whenever the manufacturer introduces a new product, revises pricing, or adjusts product specifications, it can promptly update the digital catalog to reflect these changes. This ensures that customers can always access the most accurate and up-to-date information.
ECommerce integration: Customers can add power tools to their shopping carts directly from the digital catalog. The catalog seamlessly integrates with the manufacturer's online shop, allowing customers to initiate and complete purchases easily.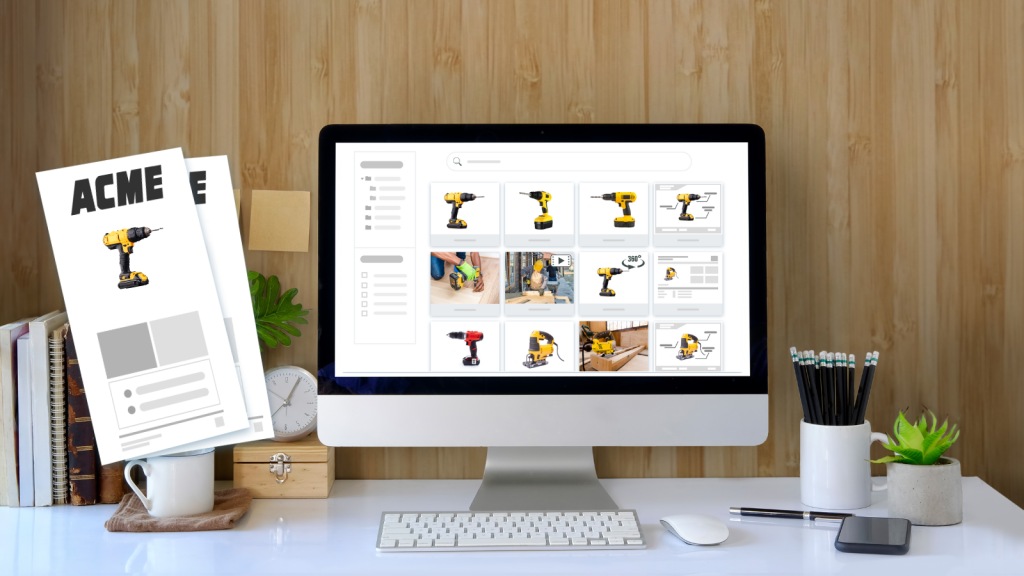 Digital catalogs have substantial benefits over the print option
In a recent article, the United States Postal Service (USPS) claimed that print catalogs are a marketing powerhouse. The post presents ten reasons to support the premise: catalogs have a more significant influence on purchase decisions than TV ads and websites; even digital-native organizations have embraced print catalogs because customers engage with them at a deeper level. Granted, print catalogs offer several benefits, such as enhanced product vividness that eases product imagination. Nonetheless, the digital version of this resource goes a step further. Let's see some benefits that users enjoy over print catalogs:
Real-time updates

– Brands can update digital catalogs to reflect new products, pricing, specifications, etc., whereas print catalogs are static until the next printing.

Multimedia capabilities

– You can use video, zoom-in photos, 3D models, etc., to bring products to life, unlike print catalogs that limit users to 2D images and static text.

Interactivity

– Digital catalogs can allow features like building custom product configurations, searching, and side-by-side comparisons.

Analytics

– Brands using digital catalogs can track user engagement – what pages visitors viewed, products clicked, and time on page. This data enables optimization.

Distribution and access

– Anyone with the link can access a digital catalog. So, you can share it easily via email and social media and embed them on websites. On the contrary, print catalogs rely on physical distribution channels, which makes the digital version more readily accessible.

Cost

– Once designed, digital catalogs have negligible marginal distribution costs other than the amount you pay to host the contents on the web. Contrarily, print catalogs accrue ongoing printing and mailing expenses with each update.

Environmental impact

– Digital eliminates paper and ink waste and the carbon emissions of printing and mailing catalogs.
The bottom line is that while print retains certain advantages like tangibility, digital catalogs are overwhelmingly better suited for today's digital-first B2B buyers. They allow brands to connect with buyers online more engagingly and measurably.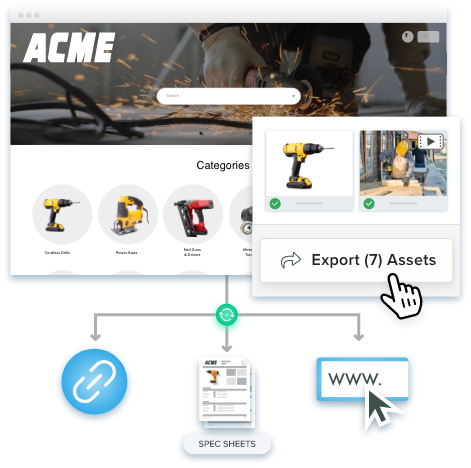 Why Digital Catalogs are Critical Now
Align with customer digital expectations
The typical B2B buyer in the current business environment expects an omnichannel buying experience that allows them to research and evaluate products anytime, anywhere, on any device. In fact, most business buyers (94%) begin their purchasing process online – they use online resources, such as digital catalogs, to conduct product research before making an offline purchase. The primary driver for this trend is the desire for self-service, which helps the buyers connect better with sales reps.
Given these shifts, brands need digital catalogs that mirror the experience B2B buyers expect when shopping for consumer products online. This means having mobile-friendly catalogs with rich product visuals, dynamic search and filtering, seamless integration with digital channels like email and websites, and capabilities like custom configuration and AR/VR previews.
For example, a power tools manufacturer makes its catalog interactive online, enabling users to quickly compare the specs of different models and get a 3D view of the tools from all angles. This aligns with modern buyer expectations for self-service research.
Aligning the catalog experience with customer digital expectations is now the minimum viable product (MVP) to remain competitive. It allows brands to become the go-to online resource for customers' product research and buying needs.
Provide analytics and optimization
Brands can host digital catalogs the same way they do with a website. This comes with the capabilities of websites – the ability to track customer behavior. So, brands can track behavior and engagement data, which is made possible by tracking metrics like:
Number of visitors and sessions

Pages viewed and time spent per page

Search terms used

Products viewed and clicked

Custom configurations created

Navigation paths
With access to the data, brands can continually optimize their digital catalog experience. For example, they can identify the most-searched-for or viewed products and use the insights to inform better catalog organization and on-page content optimization. They can use insights like high drop-off rates on certain pages to flag issues that need fixing.
Flexibility and agility over print
One of the benefits of digital catalogs discussed previously was the ability to update the product content in real time. This capability gives the digital version of print catalogs the most defining advantage – agility and flexibility.
Flexibility enables brands to get timely, accurate information to customers quickly. For industrial brands with rapidly changing products and pricing, the flexibility to update catalogs continuously online provides an enormous advantage over print. It goes without saying that in today's highly digital business environment, information flows fast, and businesses must keep up with the pace. Otherwise, you risk sharing outdated information, which can easily dent your organization's credibility.
Further, digital catalogs can be quickly adapted for different contexts and buyer journeys. The same catalog can be optimized for website visitors doing early research versus customers ready to purchase.
On the other hand, agility allows brands to create customized catalogs on the fly for specific customers or use cases. For example, dynamic catalogs can pull in products tailored to a customer's purchase history and location. This level of customization is not feasible with static print.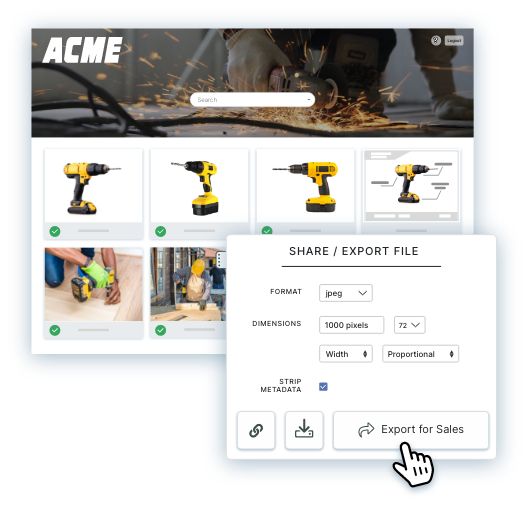 Complementary Strengths of Print and Digital
According to a Harvard Business Review analysis, paper catalogs are still an effective marketing strategy, especially when paired with digital marketing strategies. In one of the findings, sending print catalogs to customers via email (in addition to email marketing strategies) resulted in a 24% increase in purchases over a control group that only received emails. The researchers followed with the respondents and learnt that most preferred paper catalogs because of the "welcomed distraction from screens." Put simply, print catalogs still have an audience – this conclusion intersects perfectly with this discussion's central premise: industrial brands should adopt digital catalogs in addition to – not in place of – their print catalogs.
But the question is: how can the two different formats of catalogs, whose differences are worlds apart, complement each other? Here is how:
| | | | |
| --- | --- | --- | --- |
|   | Print Catalog | Digital Catalog | How They Complement Each Other |
| Discovery | Attracts attention on shelves and in mailboxes with high-quality photography and design | Enables 24/7 access and research online before the potential customer receives the print catalog | Print drives awareness, while digital allows in-depth research. |
| Product Information | Provides in-depth product details and specs users can highlight and take notes on | Allows interactive 3D models, customization, and video demos for dynamic product exploration | Print offers static reference, while digital shows product capabilities interactively. |
| Accessibility | Portable reference users can carry and consult anywhere without connectivity. | Available across all devices whenever and wherever users go online | Print enables offline access while digital provides anywhere access |
| Buying Process | Tangible catalog at various touchpoints reminds users to purchase from the brand. | Seamless integration with online shops enables immediate purchasing when the user is ready. | Print keeps the brand top of mind, while digital allows instant purchase ability. |
The most crucial point to note is that print catalogs raise awareness and provide an offline reference, while digital catalogs enable interactive research and buying. However, using both formats together covers more touchpoints in the buyer journey.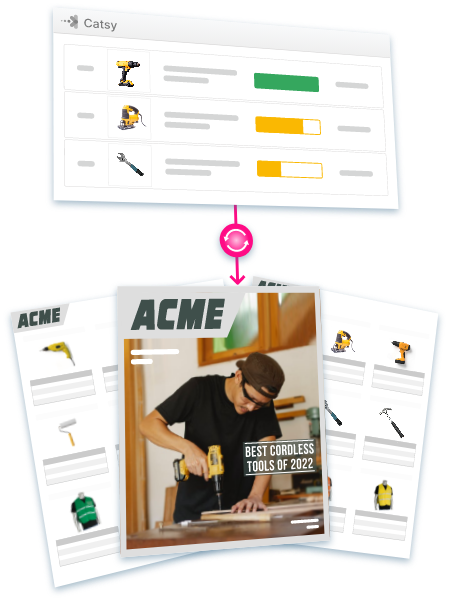 Creating Digital Catalogs with PIM and DAM
A typical industrial brand handles tens of unique products, some even thousands. Each product has unique attributes, which the brand must capture accurately when showcasing the items on product catalogs. Additionally, companies generate digital content to showcase the products visually. The problem is that the sheer amount of product attributes and digital assets, coupled with the fact that the data may be stored in disparate locations, makes manuel-effort product information management (PIM) and digital asset management (DAM) a taxing endeavor.
Recognizing the need to centralize product content management, developers created PIM and DAM tools to simplify the process and automate several workflows. PIM allows users to consolidate product data in one repository. Similarly, DAM provides a unified hub to store, organize, and share digital assets related to the products that a brand sells. Moreover, you can control access to both repositories, creating a single source of truth for product data across the entire organization.
How PIM and DAM enable the creation of digital catalogs
PIM and DAM play different but highly intertwined roles when used to create digital catalogs. On the one hand, PIM provides the structured product information that establishes the foundation of digital catalogs. On the other hand, DAM is responsible for enriching the catalog with rich media for visual appeal. Here is a detailed breakdown of how each tool delivers its end of the bargain:
PIM provides:
Product attributes like descriptions, specifications, dimensions, and features

Product relationships like variations, accessories, and replacements

Categorization and taxonomies for navigation and filtering
This data can be syndicated to digital catalogs and exposed through features like faceted search, custom configuration, product comparisons, and dynamic filtering.
DAM provides all the product visuals and multimedia for engaging digital experiences:
High-resolution photos from all angles

3D models that can be rotated and zoomed

Photo galleries for detailed views

Marketing assets like brochures, ads, and logos

Product demo videos and user manuals

SEO-optimized metadata for search engine discoverability
The best part of using PIM and DAM to create catalogs is that some solutions, like Catsy, can auto-generate PDFs of product content, which means you can use the tool to create a print catalog. If you're looking for a more dynamic digital catalog, Catsy provides a digital catalog service built on top of the PIM DAM platforms. By the way, Catsy is one of the few PIM vendors with an integrated PIM and DAM platform, which means the two platforms are offered as one solution. The digital catalog solution is fully integrated, so any changes in the PIM and DAM ends are automatically reflected.
Benefits of using PIM and DAM for digital catalog management
Accuracy and consistency: PIM creates the single source of truth for product data across the organization and sales channels, including digital catalogs. Brands can leverage this feature to ensure catalogs always have accurate, up-to-date, and consistent information across platforms. For example, an industrial supplies company can synchronize product descriptions, pricing, and availability from PIM to its website, print catalog (leveraging PDF auto-generation feature), and online catalog.
Improved productivity: PIM and DAM streamline digital asset management and content workflows, making catalog creation and updates more efficient – you don't have to hunt across siloed systems for information and files. The automation also speeds up processes like assigning assets to products.
Future-proofing: With PIM and DAM, new digital catalog formats and experiences can be added easily by simply connecting them to the central repositories of product content. The content itself doesn't need replication. For instance, a construction equipment company could quickly launch an augmented reality (AR) app for its products by tapping into its existing PIM and DAM data.
Enhanced customer experience: The consistency and accuracy of product content that brands obtain from PIM and DAM enable them to create consistent, optimized catalog experiences across all customer touchpoints. This improves brand perception and the customer journey.
Omnichannel enablement: PIM and DAM allow the syndication of product content to any channel or device – print, web, mobile, ads, etc. For example, the construction equipment company could publish an equipment brochure to print, a website, an iPad app, and a digital catalog from one data set.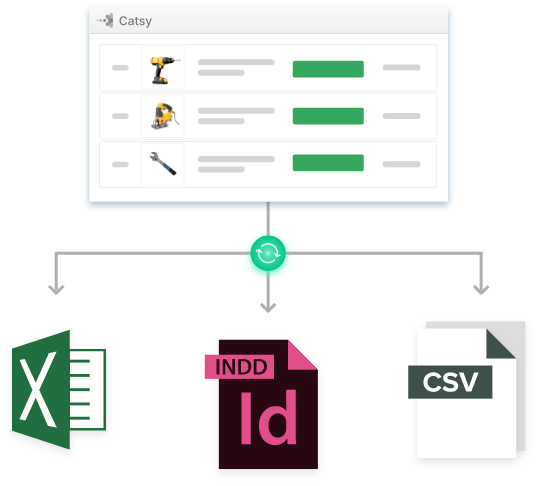 The business world is firmly anchored in the digital age. Online channels now dominate how B2B buyers research, evaluate, and purchase products. In this environment, having an effective digital catalog is no longer optional – it is an essential marketing tool for customer acquisition and retention.
Digital catalogs offer numerous advantages over print, including real-time updates, multimedia capabilities, interactivity, analytics, broader reach, lower costs, and reduced environmental impact. These benefits allow brands to deliver the kind of engaging, self-service product experiences today's buyers expect.
However, print catalogs still have unique strengths in terms of tangibility, branding, and longevity. Therefore, the most prudent strategy is to employ digital and print catalogs together in a complementary omnichannel approach.
To build world-class digital catalogs, brands need robust tools like PIM and DAM. PIM consolidates product data into a single source of truth, while DAM unifies rich visual assets. Together, they enable the creation of accurate, consistent, and optimized catalog experiences across channels. The ideal solution is a unified PIM+DAM platform that natively integrates both capabilities. This streamlines catalog creation and updates by eliminating silos and manual workflows.
Leveraging digital technologies like online catalogs, underpinned by PIM and DAM, represents the most viable path to competitive advantage for industrial brands today. Delivering unmatched digital experiences and self-service empowerment is the best way to attract and retain customers in the digital-first world.
Summary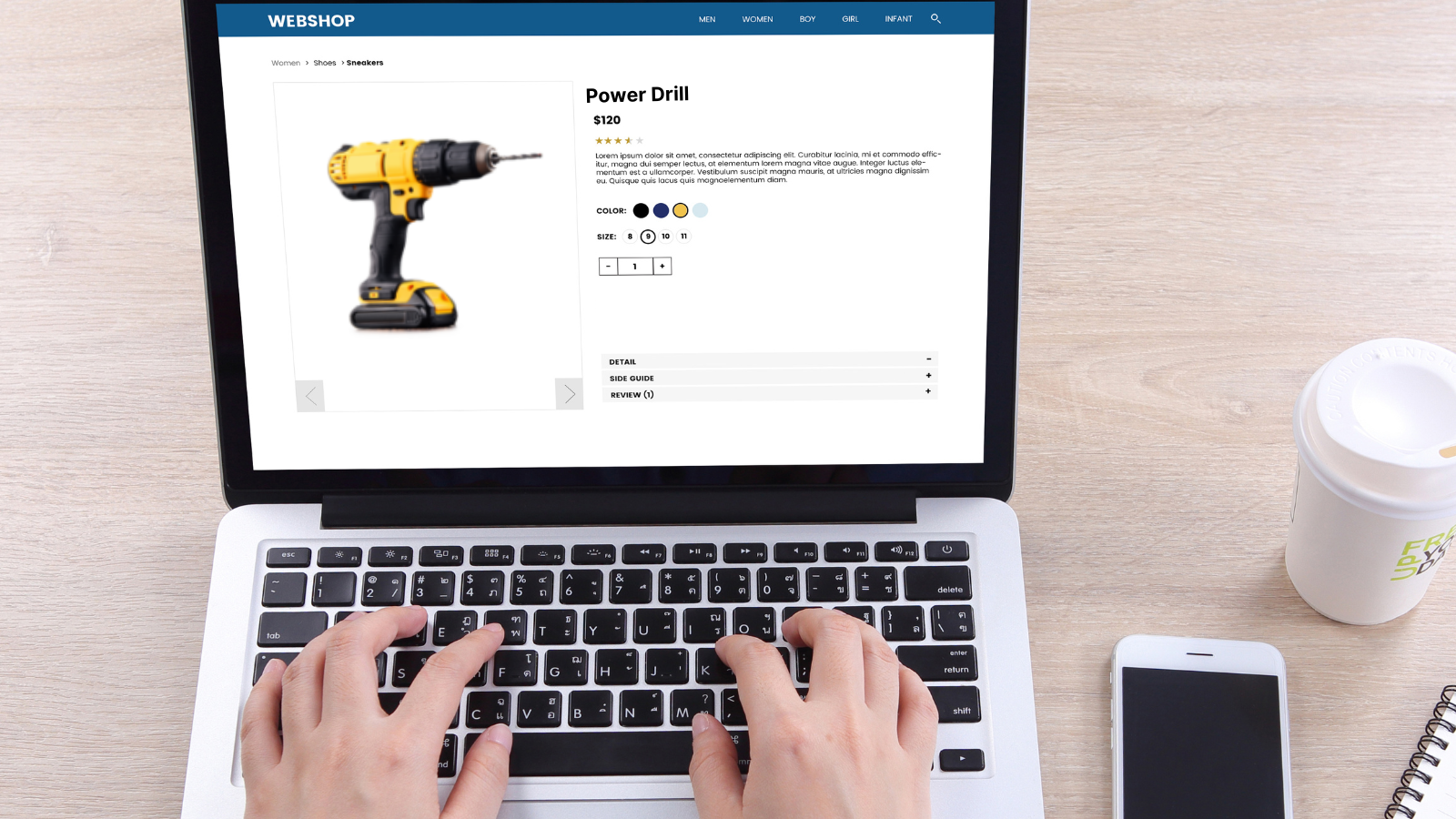 Article Name
A Complete Introduction to Industrial Marketing