Digital Brand Experience: 10 Key Steps for Optimization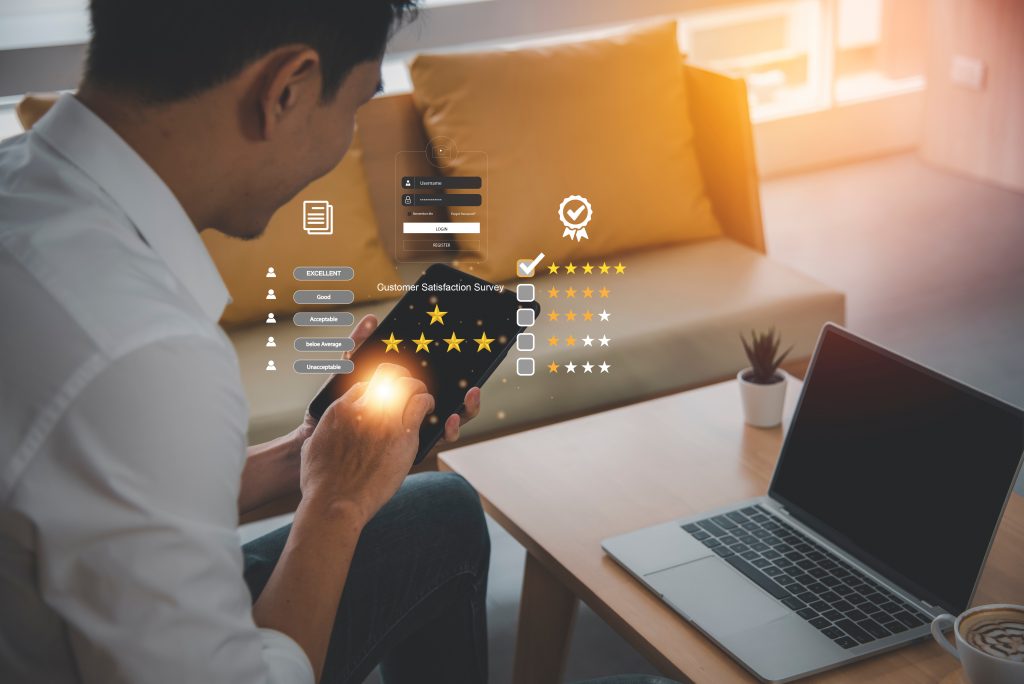 According to a survey by PYMNTS, about 36% of consumers in America purchase retail items online. Additionally, most in-store shoppers often research products online before making a purchase. What we wish to demonstrate with these stats is that digital commerce is growing exponentially, creating many opportunities for businesses that want to go the eCommerce route – which is truly the future of commerce. 
To tap into the potential of digital brand experience, your e-Commerce business needs to undertake the kind of digital transformation that will incredibly improve the quality of the contact points between your brand and the public. This means optimizing your digital brand experience. 
Exceptional brand experience will create a lasting impression amongst customers and potential customers. What is the ultimate gain? Increased sales and long-term customer loyalty.
Before we get to the optimization steps, it's important that we define the digital brand experience. 
In this article you'll learn: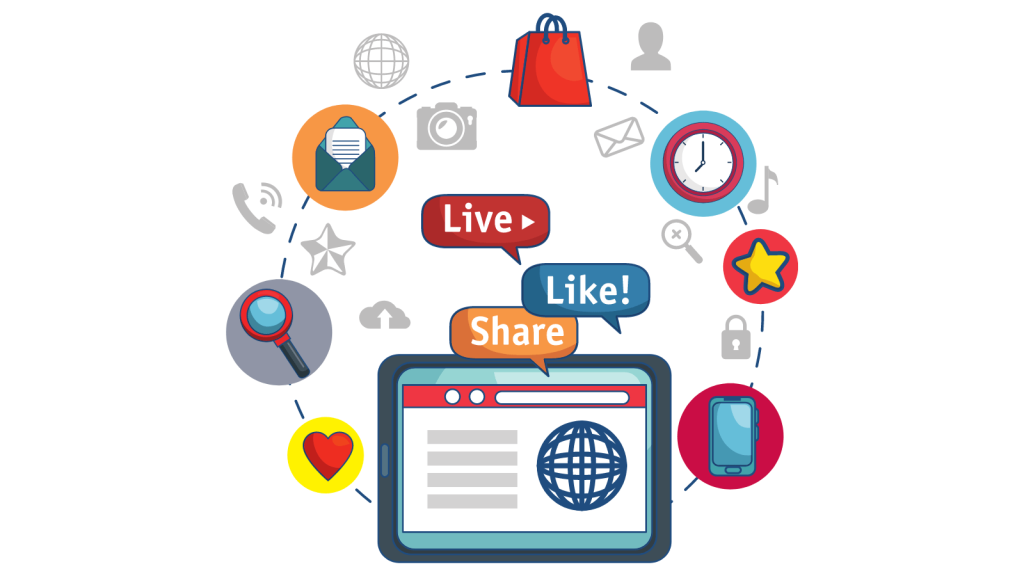 What is a digital brand experience?
Digital brand experience refers to the interactions and impressions that customers, partners, and stakeholders have with a brand through digital touchpoints, such as websites, brand portals, social media, mobile applications, email, and other digital spaces.
For the case of customers, the experience starts when the potential customer discovers your brand until the conversation and post-sales stage. It is centered on connecting and engaging with the user and creating a memorable experience. Consequently, this increases the chances of converting potential customers and turning them into loyal customers.
Some companies have already mastered the art of optimizing their brand experience online to great effect. MVMT, for example, is a direct-to-consumer eCommerce company that specializes in high-quality, affordable watches and accessories. They have achieved great success by focusing on creating a seamless and engaging experience. 
One of the ways that MVMT has optimized its digital experience is through its website design. The company's website is sleek and modern, with a strong emphasis on visual design and user experience. The website's intuitive navigation and clear calls-to-action make it easy for customers to find and purchase products.
Another key factor in MVMT's success is its social media presence. They have built a large following on platforms like Instagram and Facebook, using these channels to showcase products and engage with customers.
You too can do it for your company.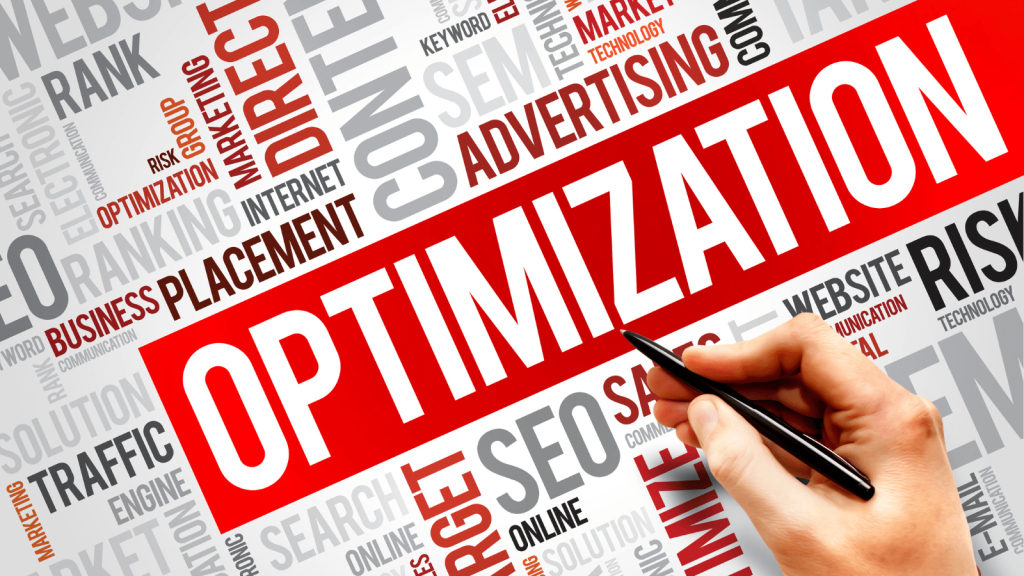 How to optimize your digital brand experience
Optimizing your company's digital brand experience is important for several reasons. Here are some of the key benefits:
A positive experience will increase customer engagement and build stronger relationships with your audience. This can lead to increased loyalty and advocacy, as well as higher customer retention rates.
A strong brand experience will differentiate your business from competitors. This will then enhance your reputation and make your brand more attractive to potential customers.
Optimized digital touchpoints make it easier for customers to find and purchase your products or services. This can lead to higher conversion rates and increased revenue.
Digital brand experience optimization can also help you gather valuable customer data and insights, such as user behavior, preferences, and feedback. This can inform your marketing and product development strategies.
So, how can you optimize your business' digital environment to offer a memorable experience that will convert customers and keep them coming back?
Here we go!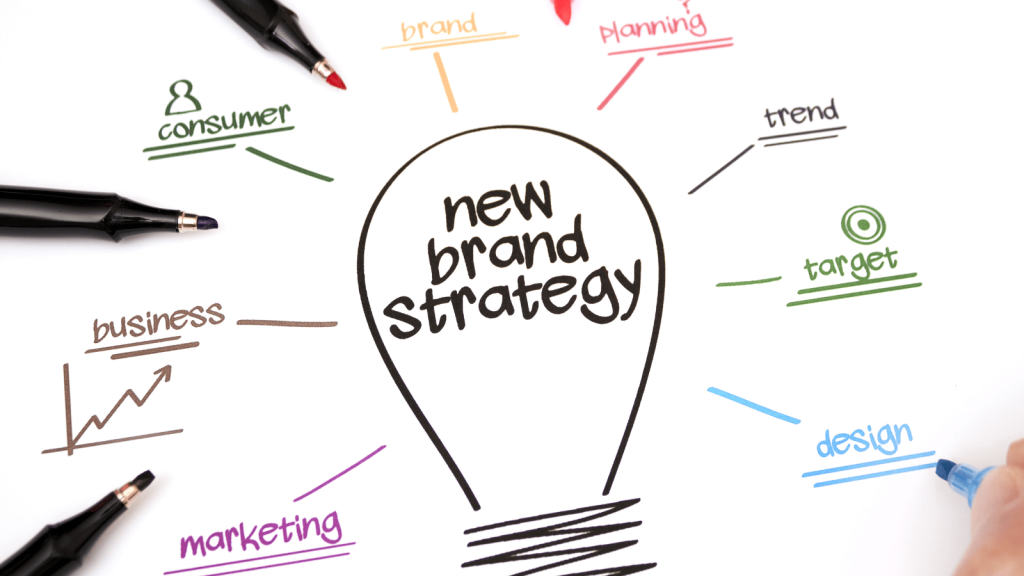 1. Create a brand strategy
A well thought out brand strategy is the foundational step in optimizing your l brand's experience – you can't offer a brand experience without one. The strategy creates your brand's identity, which is what your potential customers will identify with.
A brand strategy is also the foundation of every interaction with potential customers. From the very first interaction, users will want to find things like what your brand offers, its promises, why it is unique from your competitors, and so on. The answers to these and other questions will be found in your brand strategy.
A good strategy should help you establish a clear vision, understand the target audience, develop messaging that resonates, and ensure consistency across all digital touchpoints. The best and well executed digital brand strategy should deliver these key outcomes: increased loyalty, advocacy, and business growth.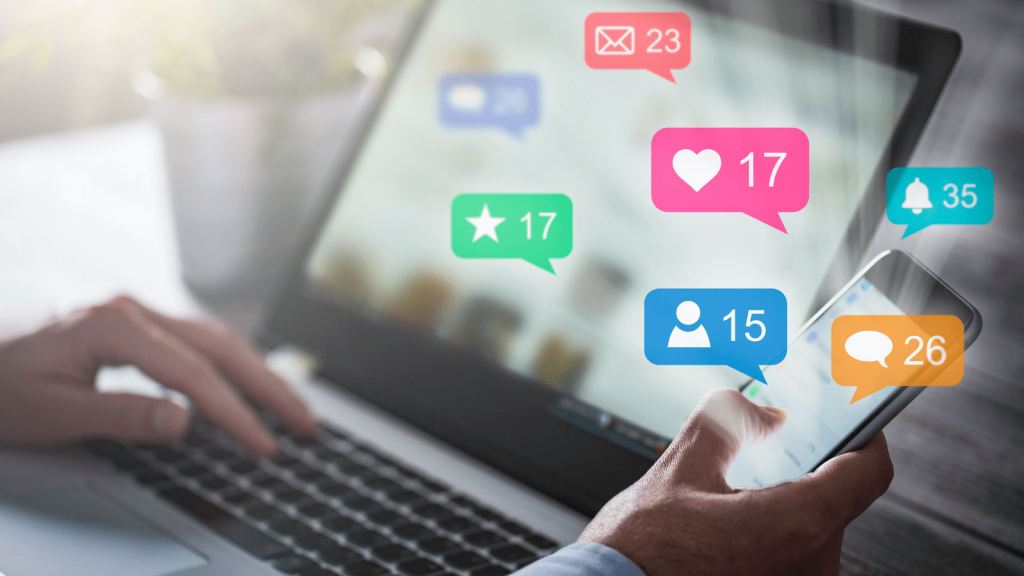 2. Audit your existing digital presence
Conduct a thorough audit of all your digital touchpoints to identify areas of improvement alongside the strategy from step 1.  In other words you are assessing your digital presence based on your strategy. The goal is to identify gaps,and these gaps will form the action points that will inform the optimization activities. 
Examples of what you can audit include the website, eCommerce marketplaces, social media accounts, online reviews, brand portals and any other online platforms where your brand is present. Brand portals are particularly important because they act as the window to your digital world. This is where your teams, partners and stakeholders access the important materials that power most of your digital presence.  
The following steps will help you conduct a meaningful digital audit:
Identify all your digital touchpoints: Start by creating a list of all your company's digital

touchpoints

, including your website, eCommerce platforms such as Amazon, social media profiles, Google My Business listing, directory listings, and other online platforms where your brand is present.
Analyze website performance: Review your website's user experience, navigation, content quality, and loading speed. Conduct a website audit using tools such as Google

Analytics

to measure the website's traffic, bounce rate, and user

engagement

.
Check SEO: Review your website's search engine optimization (SEO) strategy. Check the website's keyword rankings, backlink profile, and on-page optimization.
Evaluate social media profiles: Analyze the quality and consistency of your company's social media profiles, including the frequency of posts,

engagement

with followers, and content quality.
Check online reputation: Check the online reviews and ratings of your company on review platforms such as Yelp or Google Reviews.
Evaluate digital marketing efforts: Analyze your company's digital marketing efforts, including email marketing campaigns, paid advertising, and social media advertising.
Analyze the competition: Review your competitors' digital presence to identify opportunities where you can differentiate your company.
Next is to develop an action plan based on the audit findings. This action plan is essentially your optimization pathway. It's possible that your findings will be quite a handful. But if you are working with limited resources and time, it's better to prioritize the most critical areas where optimization can deliver the greatest impact. 
The steps we are about to discuss next are a fairly good representation of some of the most common activities that are proven to collectively deliver optimum digital brand optimization. Most of them will actually come up in your audit findings, and the successful brands are already using them.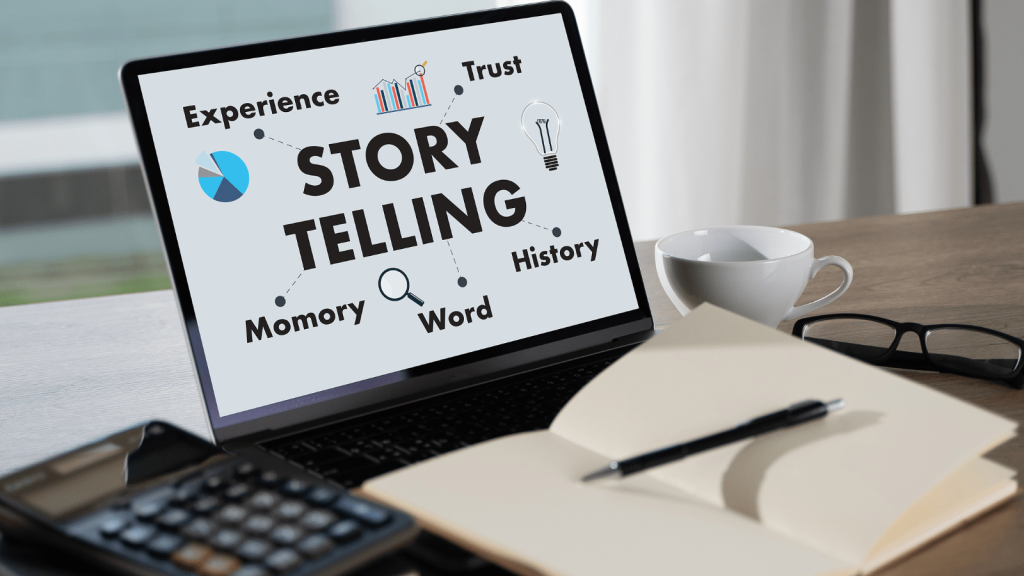 People connect with people, not products. By humanizing your brand, you can build a more emotional connection with your audience and help your brand stand out from the competition.
It's all about giving it a personality that's both relatable and genuine, which resonates with the people you're trying to attract. This helps to develop an emotional bond between the company and customers, leading to more loyalty and better customer retention.
One of the top ways to humanize a brand is to create a brand story. According to a study by Brand Builders Group on trends in branding, 67% of American consumers are likely to make a purchase from a business with a nice brand story. In addition, most customers are likely to recommend such a brand to other customers, and even promote it.
One great example of a company that has successfully humanized its brand is Airbnb. They have created a relatable and authentic personality that speaks directly to their target audience. They use storytelling techniques to showcase the unique experiences that travelers can have when staying in an Airbnb rental, and they encourage their hosts to share their personal stories as well.
They have built a community of travelers and hosts who share their passion for travel and adventure, and who feel connected to the Airbnb brand.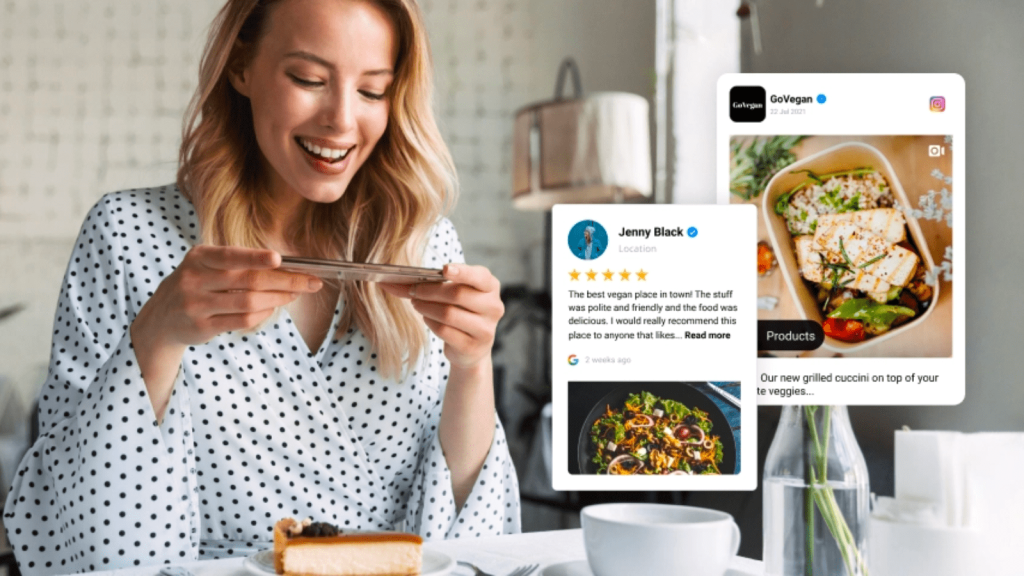 4. Craft personal user experiences
This refers to tailoring the brand's digital interactions or conversations to individual users' tastes to meet their unique needs, preferences, and behaviors.
To get it right, you need to use data-driven insights and user research to understand what motivates users and what they are looking for from the brand. Based on this understanding, you can then customize your online content, features, and interactions to create a more personalized experience that resonates with each user.
Here are some examples of what you can identify and use it to personalize the user journey:
The activities they engage in
The gadgets and tools they use to connect to brands
The products, services, and information they search for
 The websites, forums, and social media platforms they visit
Their intentions when engaging with your brand
 Their digital habits and routines. 
With this information, you can anticipate each user's needs. Consequently, you can optimize your digital touchpoints so that every interaction with potential customers is memorable from individual to individual.
Examples of personalization could include showing users content that is relevant to their interests or previous browsing history, offering customized recommendations based on their past behavior, or tailoring the user interface to their preferred language, location, or device.
A study by Walker reveals that 86% of consumers are willing to pay more for a brand that offers a better user experience.
5. Generate compelling and immersive content
Create the kind of content that is not only informative, but also interesting, valuable, and emotionally appealing to your target audience. 
This type of content should instantly grab the attention of your audience and keep them engaged, which can help build stronger relationships and increase brand loyalty. Rich and engaging content is typically tailored to meet the needs and preferences of your audience and should be easily digestible, relevant, and memorable. 
The content should also be relevant and fresh, which means regularly updating it. It also needs to be user-centered instead of brand-centered. This way, the content will spark a strong positive emotional response in potential customers. A survey by Buzz Streams demonstrates how harmful the wrong content can be – up to 45% of users on social media, for example, will unfollow a brand with too much self-promotion.
Examples of immersive content include videos, infographics, eBooks, interactive content (surveys, quizzes, polls), personalized emails, in-app messages, etc. You can also leverage user-generated content, which has unlimited potential in engaging potential customers and driving up conversions.
Remember to always keep it simple. People have short attention spans, so it's important to keep your content concise and easy to understand. Use simple language and avoid jargon.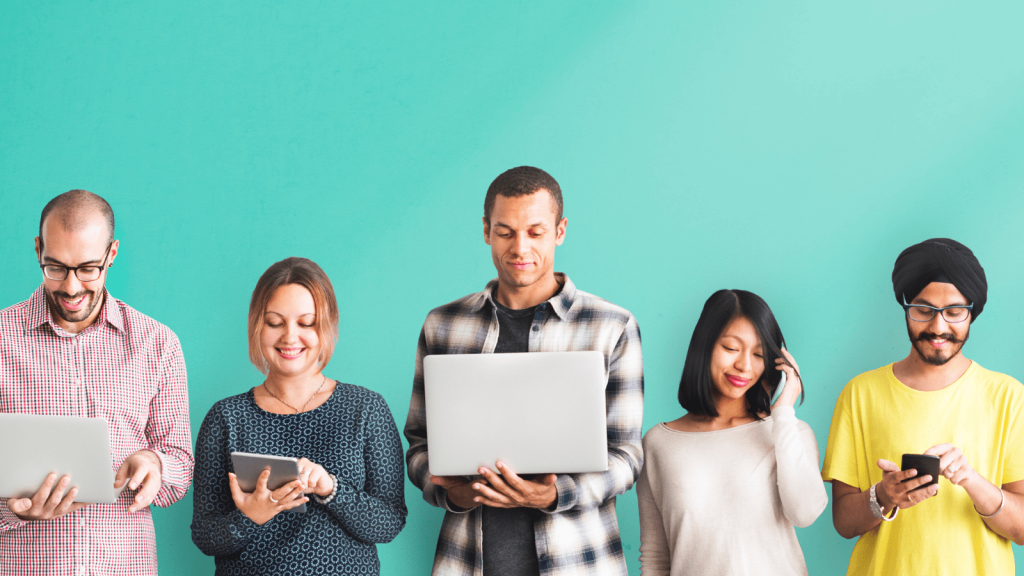 6. Interact with your audience on social media
In a study published on Frontiers on the role of social media in influencing customer intentions, researchers found that a brand can create stronger relationships and increase customer loyalty through social media interactions.
The Buzz Stream survey on social media users' behavior is another example of how powerful social media channels have become for businesses. The survey found that 72% of users on Twitter, for example,  are more likely to purchase from a brand they follow. Another survey by Hootsuite found that over 62% of Instagram users use the platform to follow or research new brands and products.
Apply these tips for effective social media interactions:
Be authentic: Social media users value authenticity and transparency. Use a human voice in your posts, respond to comments and messages promptly, and show your brand's personality.
Provide value: Share tips, insights, or solutions to common problems, and encourage user-generated content.
Use visual content: Visual content such as images, videos, and infographics can increase

engagement

on social media. Use high-quality visuals that align with your brand and message.
Use social media advertising: Social media advertising can help you reach a wider audience and drive

engagement

. Use targeting options to reach your desired audience and test different ad formats.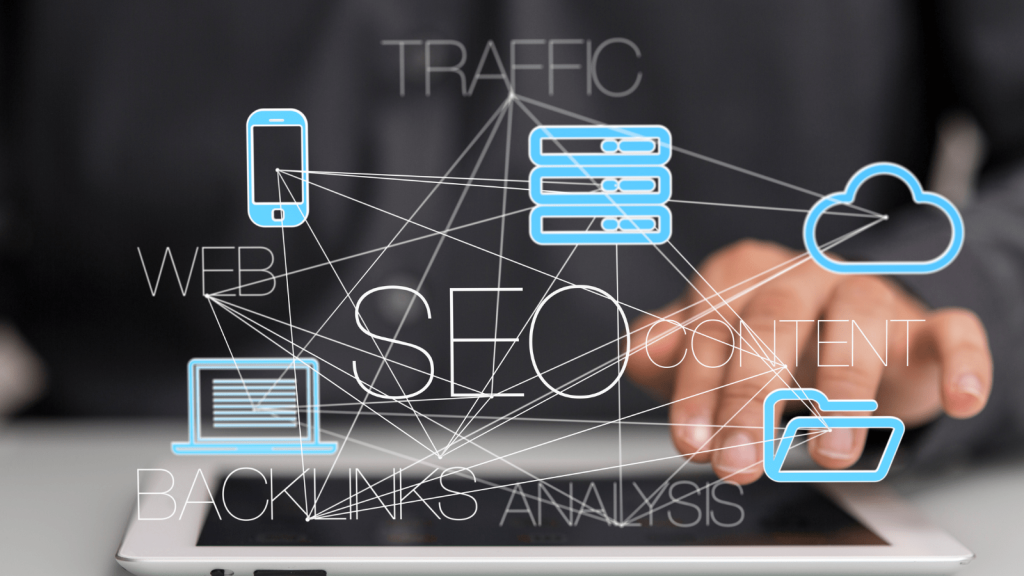 7. Invest in search engine optimization
According to Ahrefs, over 68% of online business experiences start from the search engine. Therefore, SEO is still one of the top avenues for digital brand building.
There are several SEO tips you can use to optimize your brand experience. Top of the list is relevant content, which ranks highly on search engines. However, the content also needs to be user-centered. It must be fresh, informative, engaging, and original, which will help capture and retain users' attention. Besides content, other SEO tips to improve digital experience include seamless website navigation, faster loading times, quality links, text readability, etc.
The most effective way to view SEO is from a question and answer perspective. Marcus Sheridan demonstrates this best in his book "They Ask You Answer". He explains that when people have a question about anything these days, they come online to 'ask the search engines'. 
If you can answer their question on your digital touch points such as websites and employ the correct SEO strategy, it means your digital visibility will shoot to the very top pages in search engines. Here, your brand will be seen by millions of target customers. Once your brand is at the top, people will begin to perceive it as an authority in your industry, leading to a whole other challenge – how do you handle all those conversions that will follow? Isn't that a good problem to have?
Sheridan knows what he's talking about; His pool company was struggling after the economy tanked, but when he began creating content catering specifically to his target market's questions, things changed drastically for the better – They Asked, He Answered!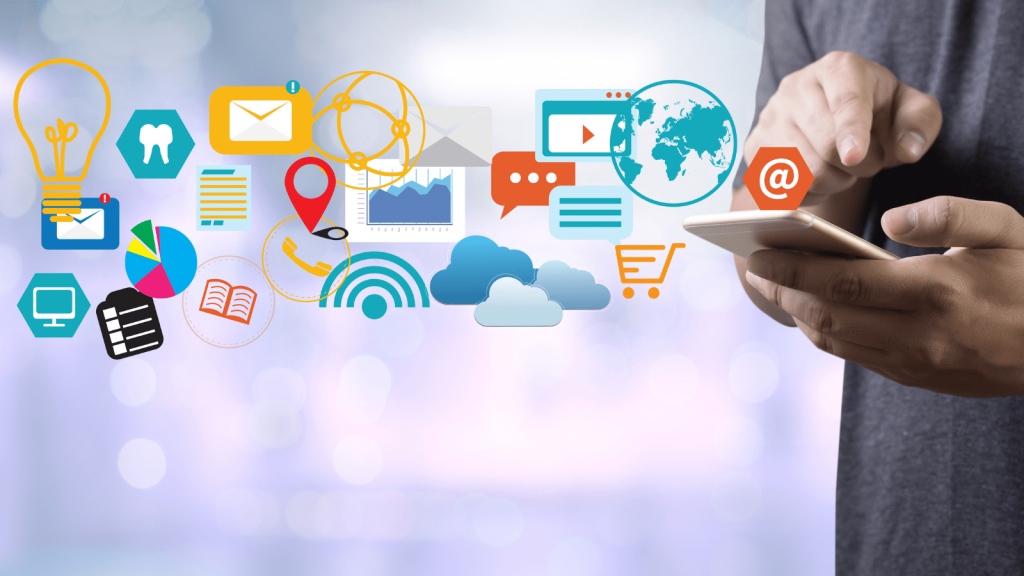 8. Deploy multiple digital channels
Start by understanding the digital behavior of your target audience. Next, select the channels that align with their behaviors. For example, younger consumers tend to prefer social media and mobile apps, while older customers may prefer email or traditional websites.
The logic behind multiple channels is that you are able to reach as many of your target customers as possible, regardless of where they are in the digital world.  
Don't underestimate any channel, especially the emerging ones. You might have the best of products but still fail to attract a critical mass of your potential customers because you simply have no presence in their most preferred channel.
Remember, presence is not enough. You must also engage. So, for example, don't ignore the DMs across social media platforms such as Twitter or Facebook. Reply to all genuine messages and use the communication as a perfect opportunity to convert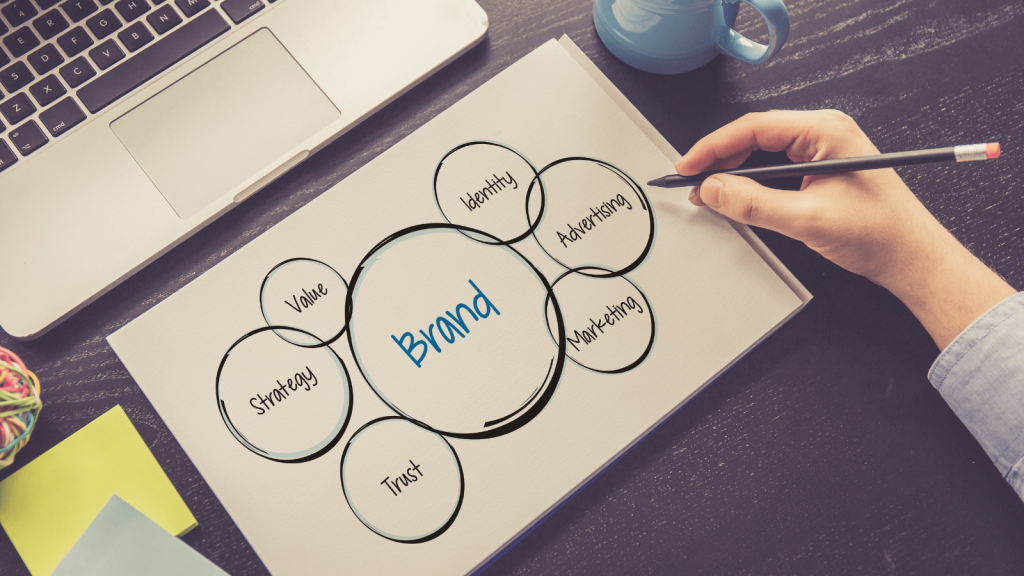 9. Establish a distinct and unified brand identity
This is a huge one, so please pay some good attention. 
All aspects of your brand's digital presence, such as website design, social media profiles, brand portals, marketing campaigns, and content, ought to be aligned and consistent with the brand's values, voice, and visual identity
This ensures that customers can easily recognize and connect with the brand across different platforms, leading to a more memorable and impactful brand experience. A strong and consistent brand identity can also differentiate a brand from its competitors and help establish trust and loyalty with customers.
A Nosto report on consumer shopping habits indicates that  88% of those surveyed consider authenticity when looking for a brand to buy from.
However, it is not enough to have a unique brand identity, consistency is also critical. Users need to feel that they are interacting with the same brand whether they are on social media, using a mobile app, or accessing your brand through a website. All your digital channels need to work in a harmonious manner, thus offering a similar brand experience across all digital platforms.
10. Improve responsiveness
Is your brand able to address the needs and concerns of customers or potential customers in a timely and satisfactory manner? This is what it means to be responsive. It's all about responding promptly to customer inquiries, feedback, and complaints through various digital channels such as social media, email, or live chat.
The more responsiveness your brand delivers, the more you are creating meaningful interactions with potential customers, making them feel heard and cared for. This creates increased brand loyalty and trust. A Khoros survey found that 83% of customers feel more loyal and connected to brands that respond to their complaints promptly.
Responsiveness alone is not enough though. Your brand needs to be hyper-responsive. According to HubSpot,  82% of consumers expect an immediate response from brands to any sales inquiry or marketing questions. Furthermore, over 66% of customers expect a response to such queries within 10 minutes. This is what hyper-responsiveness is all about – fast answers.
That's it on the key steps. Remember as we said at the start, your audit will most likely discover many more areas that you need to optimize. So the steps here should hopefully give you a good picture of what your digital brand optimization is going to entail. The goal is to identify the actions you can take to bring as many potential customers as possible to your brand, then convert and retain them.  
As we conclude, it's important to remember that creating a truly impactful and memorable digital brand experience requires more than just following a set of steps. It requires a deeper comprehension of your audience, your brand identity, and the digital landscape in which you operate.
Here are a few dos and don'ts to keep in mind:
Dos:
Focus on delivering consistent and meaningful experiences across all digital

touchpoints

.
Leverage the power of

personalization

and data-driven insights to create tailored experiences for your audience.
Embrace emerging technologies such as VR & AR, as well as emerging channels, to stay ahead of the curve and meet your audience where they are.
Continuously test, measure and optimize ensure the experience is not only improving but also modern.
Don'ts:
Don't underestimate the importance of storytelling and emotional

connection

.
Don't overlook the impact of accessibility and inclusivity in creating a brand experience that resonates with a diverse audience.
Don't forget the power of authenticity and transparency in building trust with your audience.
Looking to the future, we can expect to see new channels and tactics emerging to shape digital brand experiences. The rise of voice search, for example, presents an opportunity for brands to deliver personalized and conversational experiences to their audiences.
Augmented reality and virtual reality technologies will allow brands to create immersive and interactive experiences that not only engage but also thrill their customers. Additionally, we can expect to see continued growth in influencer marketing and user-generated content, as well as a heightened focus on sustainability and ethical practices.
Summary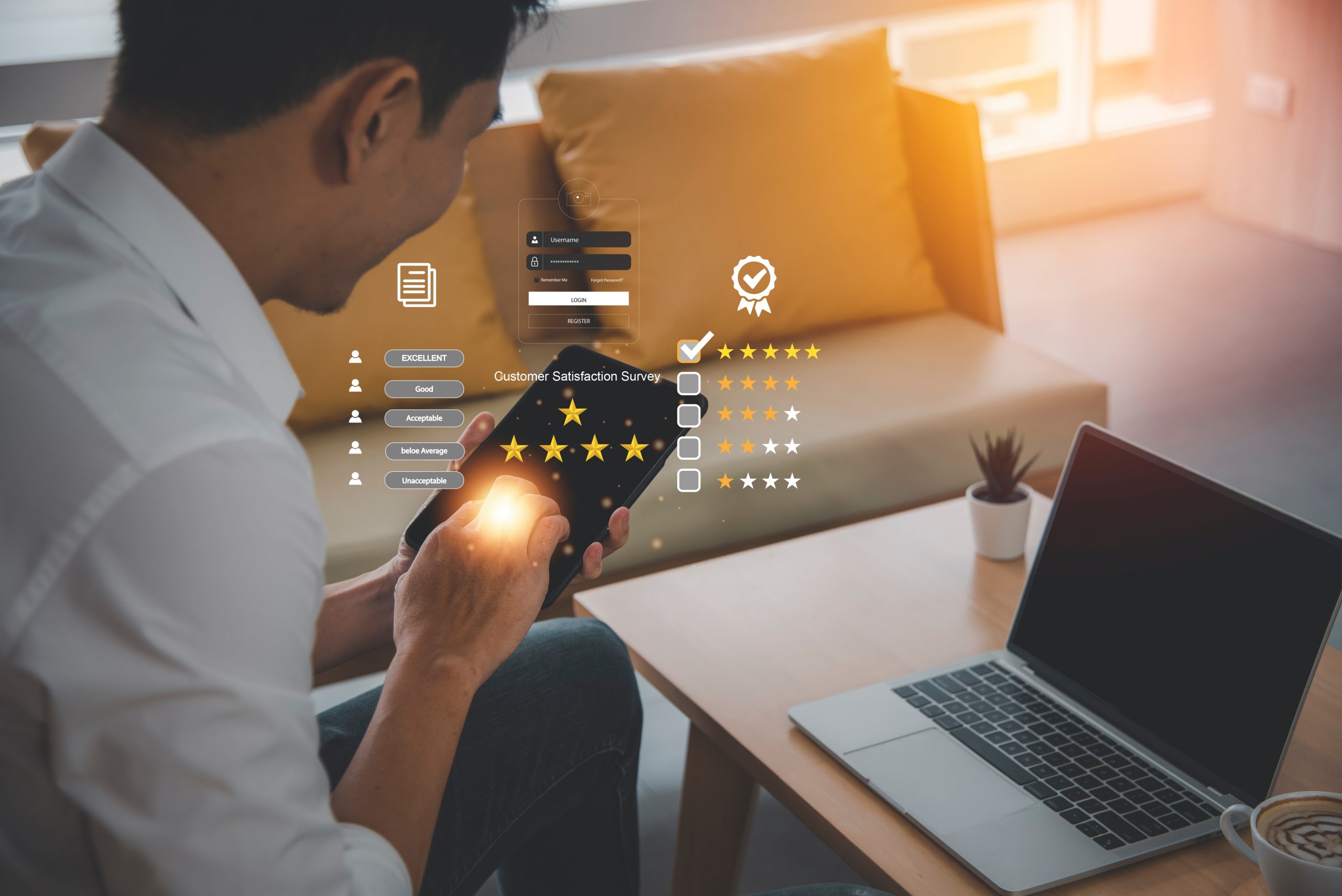 Article Name
Digital Brand Experience: 10 Key Steps for Optimization