Why Direct-to-Consumer (D2C) is the Future of Business​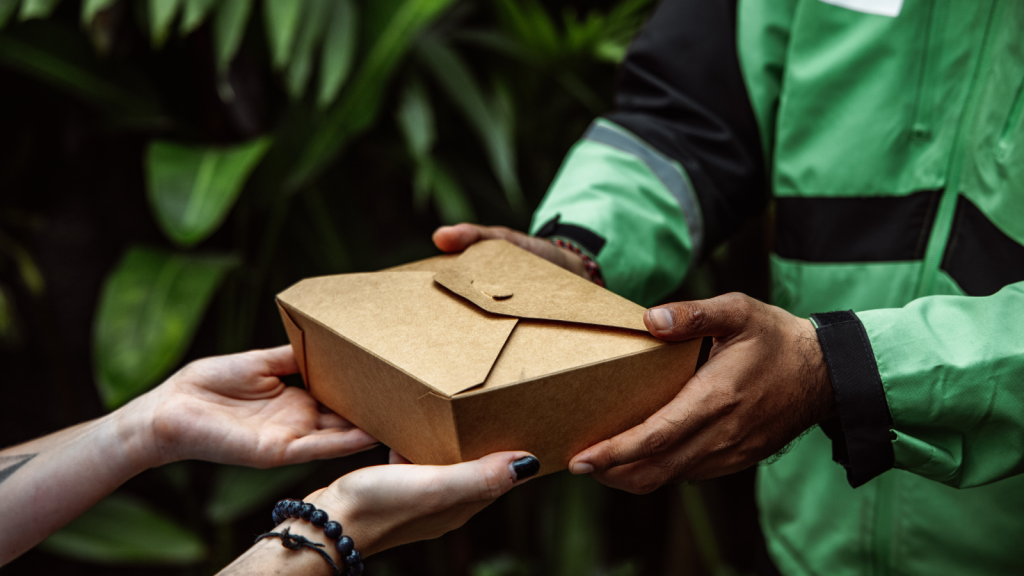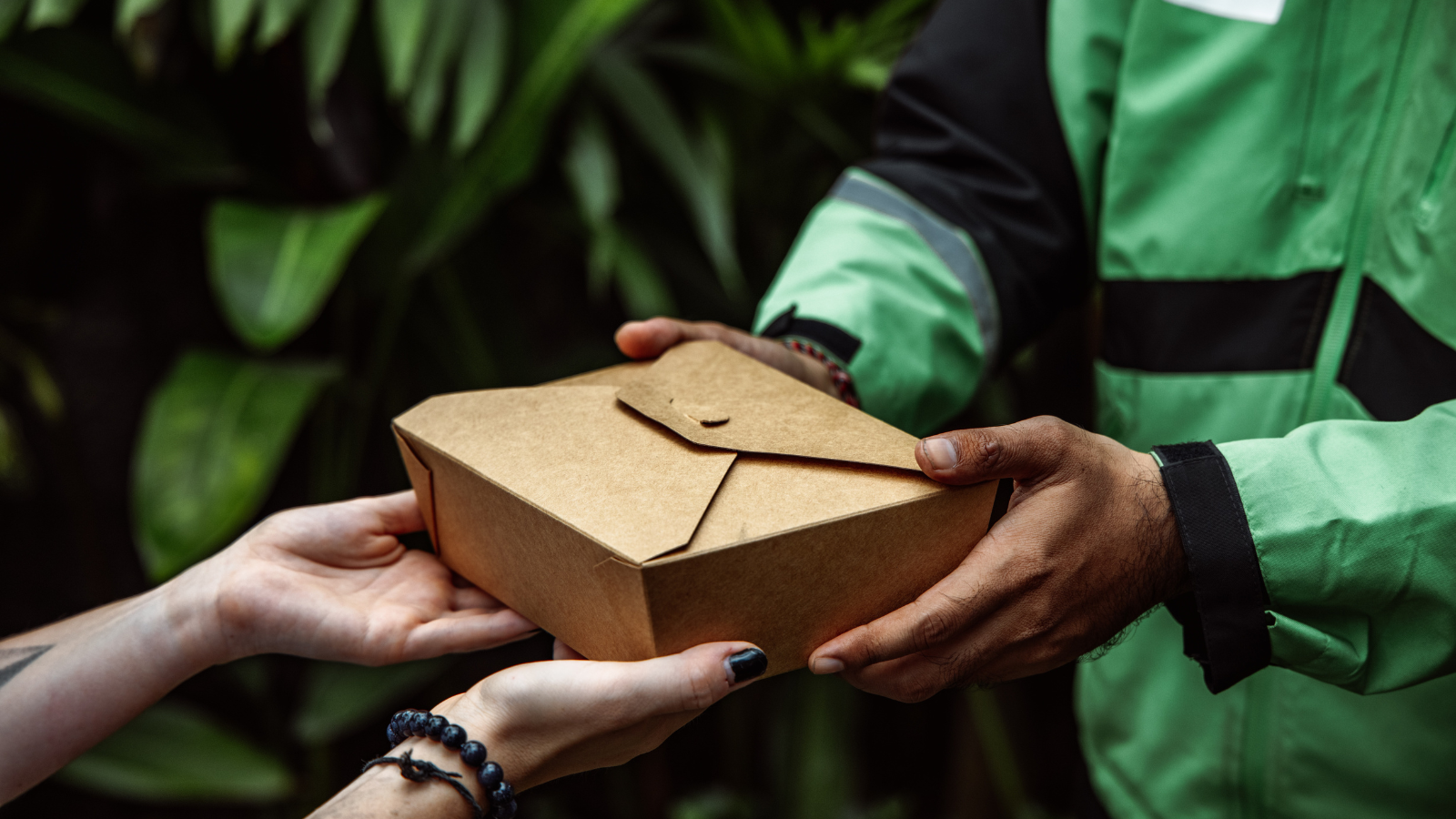 Why Direct-to-Consumer (D2C) is the Future of Business
Direct-to-consumer (D2C) is a business model that has recently seen a dramatic rise in popularity. D2C completely bypasses traditional distribution channels, allowing brands to create a direct connection with their customers. It gives brands more control over the customer experience and enables them to capture more data and insights into their customers.
In this blog post, we'll explore the advantages of the D2C model and how brands leverage it to drive growth.
In this article you'll learn:
What is the difference between D2C and B2C business models?
D2C (Direct-to-Consumer) business models involve transactions between a company and a consumer without the involvement of a third party. This type of business model is becoming increasingly popular among companies as it allows them to maintain control over product pricing, distribution, and other elements of the customer experience.
On the other hand, B2C (Business-to-Consumer) business models involve a third party, such as a retailer, wholesaler, or distributor, who is placed between the company and the customer. This business model is often used to reach a broader range of customers and reduce costs, as the third party may be able to provide discounts or other incentives.
D2C (Direct to Consumer) is a business model where a business manufactures and sells its products directly to the consumer without involving intermediaries. This model allows companies to be more agile, control the pricing and customer experience, and build customer relationships. D2C businesses typically have shorter supply chains, lower costs, and less inventory.
The difference between D2C and B2C (Business to Consumer) is that in a B2C model, companies sell their products through retailers or other intermediaries to the end consumers. Therefore, businesses must rely on these third-party distributors to get their products to the end customer. In addition, B2C companies have higher costs, longer supply chains, and need to manage a more extensive inventory than D2C businesses.
Pros and Cons of D2C Business Models
The direct-to-consumer (D2C) business model has become increasingly popular in recent years, offering many advantages over traditional retail models. A D2C business model eliminates the need for middlemen, allowing companies to reach their customers directly. It will enable companies to customize their products and services to meet their customers' specific needs and offer more competitive pricing and control over the customer experience.
Additionally, D2C businesses can better respond to customer feedback to ensure customer satisfaction. On the other hand, D2C companies often require significant upfront investments in marketing and technology, and the lack of middlemen can make it harder to reach a global audience. Additionally, it can be easier to stand out from the competition with the visibility provided by traditional retailers.
Pro: Offer a Seamless Omnichannel Experience
D2C (Direct to Consumer) offers businesses a seamless omnichannel customer experience. This experience allows customers to shop on multiple channels, from their desktop computer to their mobile device, and have a consistent, seamless experience. With D2C, customers can easily find product information, purchase items, and manage their orders without switching between different platforms. Additionally, with its integrated analytics, businesses can gain valuable insights into customer behavior, enabling them to tailor their offers and content to meet customer needs better. This experience gives businesses a unique way to create loyal customers and increase sales.
Con: Order Fulfillment Challenges
D2C order fulfillment is a critical component of growing a successful e-commerce business. While managing the logistics of order fulfillment can be daunting, there are a few key challenges to consider. One of the biggest challenges in fulfilling orders is managing inventory levels, keeping up with the demand, and ensuring enough stock to fulfill orders. Additionally, Another biggest challenge is ensuring orders get delivered on time.
With customers expecting same-day and next-day delivery, businesses must have an efficient delivery process to ensure orders are delivered when promised. Lastly, managing returns is the most significant challenge that companies must face. With increasing number of customers returning items, businesses must have an efficient return system to ensure customer satisfaction.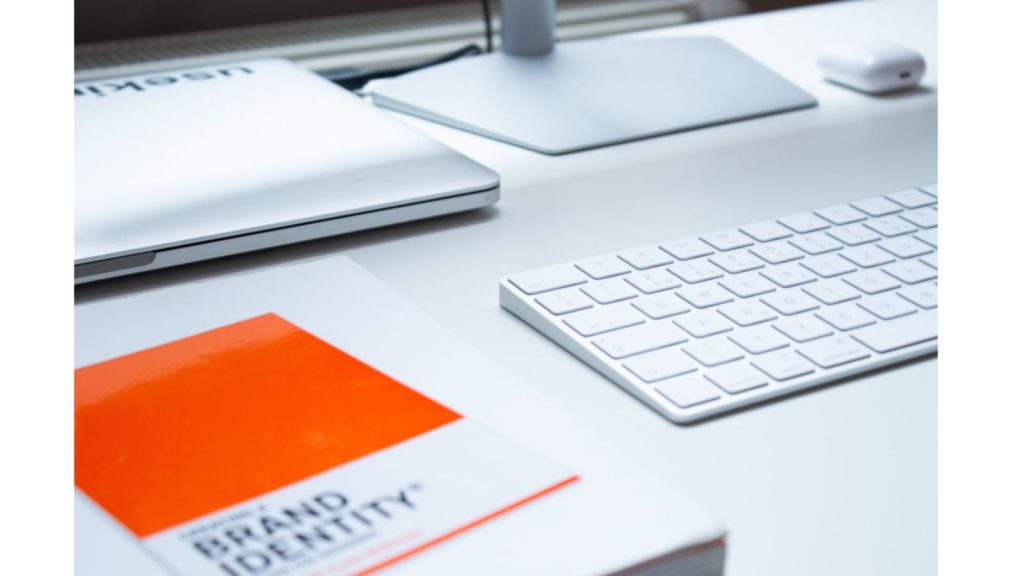 Pro: Complete Control Over Branding
Direct-to-consumer (D2C) branding is a powerful tool for companies to take control of their brand image, messaging, and customer relationships. With D2C, companies can customize their marketing strategy, create the right customer experience, and reach customers with the right message. Companies can build a direct relationship with customers, allowing them to collect valuable data, better understand their customers, and tailor their products and services to meet customer needs.
Companies can build customer trust and loyalty by controlling the customer experience and messaging, increasing customer loyalty and sales. Direct-to-consumer branding is essential for companies to build robust and lasting customer relationships.
Con: Managing Marketing, Sales, and Customer Service for Consumers
D2C (Direct to Consumer) Managing Marketing, Sales, and Customer Service for Consumers are becoming increasingly popular in today's digital world. It's an effective way for businesses to reach and interact directly with their customers while having complete control over the marketing, sales, and customer service process. Through D2C management, companies can create personalized experiences for their customers and gain valuable insights into their customers' needs and preferences. D2C managing also allows businesses to track customers' interactions with their products and services and adjust their marketing and sales strategies accordingly.
Additionally, D2C management helps companies build a loyal customer base by providing timely customer service and providing customers with an easy and efficient way to make returns and ask questions.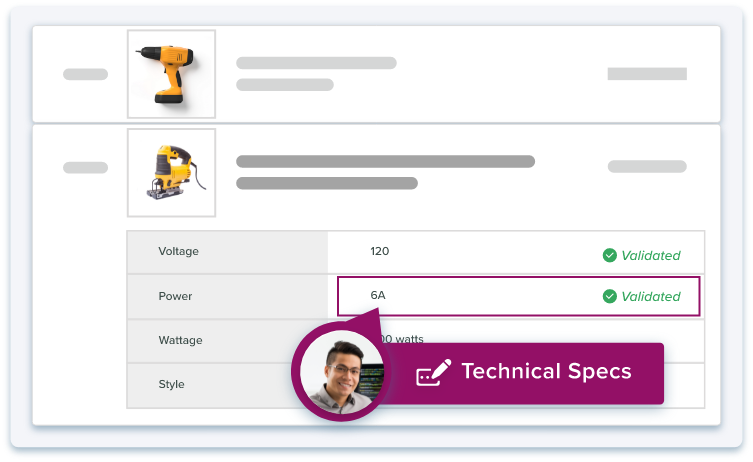 Pro: Access to Targeted Data
D2C Access to Targeted Data is a powerful tool that businesses can use to gain access to more specific and targeted data. This data can help enterprises to make better decisions and optimize their marketing efforts. It allows companies to target specific customer segments and provides them with valuable insights into the preferences and behaviors of their customers. Additionally, businesses can use this data better to understand their competition and the market. With access to targeted data, companies can make more informed decisions and stay ahead of the competition.
Con: Competition with Larger Retailers
D2C competition with larger retailers is becoming increasingly difficult as more brands shift to this model. Larger retailers have the advantage of scale, so they can offer competitive prices that are difficult for smaller brands to match. Additionally, they have access to a broader range of products that smaller brands may need help to provide. Further, larger retailers have established relationships with customers, leveraging this advantage to draw in customers who may need to become more familiar with smaller D2C brands. Despite this, brands can carve out a space for themselves in the d2c marketplace by providing a personal experience for their customers and offering unique products that larger retailers still need to get.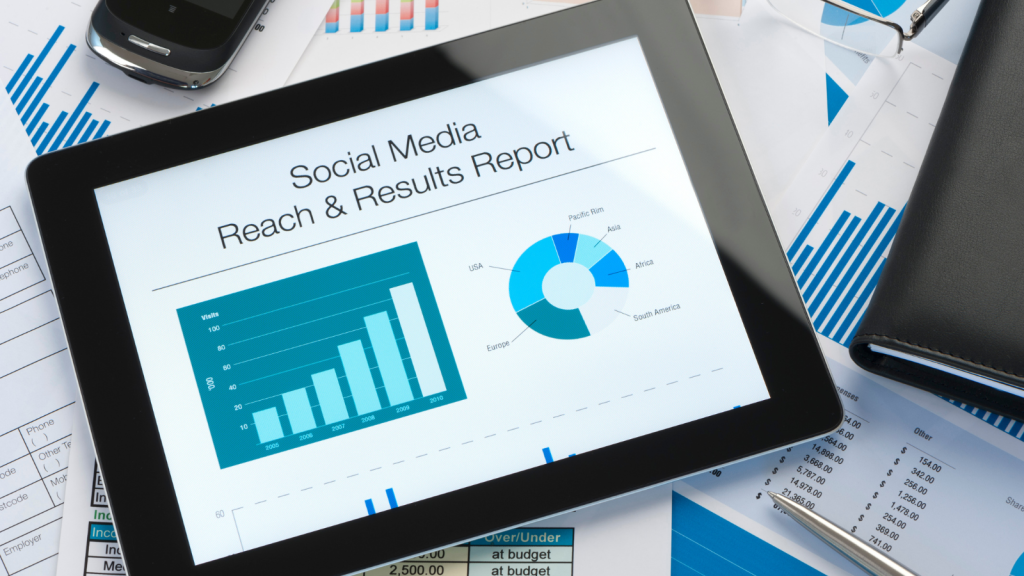 D2C, or Direct-to-Consumer, is a business model that allows companies to sell their products directly to consumers without needing any middlemen. This model has been a significant success for many companies, allowing them to reach their customers more efficiently and giving them more control over their pricing. Many companies have reported considerable increases in sales, profits, and customer satisfaction thanks to their D2C strategies. For example, the clothing company Everlane was able to increase its sales by 800% within a year of launching its D2C channel. Similarly, cosmetics brand Glossier saw a massive surge in sales when they adopted a D2C model, with their revenues jumping from $10 million to over $100 million within three years. These success stories demonstrate the potential of D2C to transform businesses and maximize profits.
D2C Warby Parker is an eyewear company that has revolutionized the industry. They offer stylish and affordable eyewear that is convenient and accessible to customers. Warby Parker was the first to provide a home try-on program, allowing customers to try on glasses from the comfort of their own homes and to receive a personalized fit. They also have a wide range of frames, lens designs, and a virtual try-on feature to help customers find the perfect fit. Warby Parker also emphasizes its commitment to social responsibility by donating a pair of glasses for every couple purchased. Warby Parker is an innovative leader in the eyewear industry and has become an example of how a successful D2C business can be.
D2C, or Direct-to-Consumer, is an increasingly popular business model that has proven incredibly successful for companies like Allbirds. D2C allows companies to cut out the middleman and sell their goods directly to their customers, creating a direct relationship between the company and the consumer. Allbirds, for example, has become a household name thanks to its direct-to-consumer approach, offering high-quality, eco-friendly shoes through its online store. By cutting out the middleman, Allbirds can keep its prices low and offer its customers a better value. Additionally, Allbirds can control its brand image and message more effectively when selling directly to consumers. As the D2C model grows, Allbirds will remain a leader in the space.
Dollar Shave Club is an innovative e-commerce direct-to-consumer (D2C) company that offers subscription-based shaving services. Dollar Shave Club was founded in 2011 and is based in Venice, California. The company has quickly become one of the most popular D2C companies in the world, providing high-quality shaving products and services to millions of customers. Dollar Shave Club offers a variety of subscription plans that include razors, blades, shaving creams, and other accessories. The company also provides other grooming products and accessories, such as body washes, hair gels, and electric shavers. Because of its simple and convenient subscription model, Dollar Shave Club has become a leader in the direct-to-consumer shaving industry.
D2C Casper is a direct-to-consumer mattress company that offers a range of mattresses tailored to suit various sleep needs and preferences. Their mattresses are made from premium polyurethane foam, breathable fabric, and cooling gel memory foam. They offer a 100-night risk-free trial so customers can try the wide variety of their mattresses before making a purchase. Casper also offers free shipping, returns, and a 10-year warranty on all of their products. Their innovative designs, quality materials, and commitment to customer satisfaction have made them one of the most popular mattress companies on the market.
D2C BarkBox is a subscription service that provides monthly deliveries of toys, treats, and other goodies specifically tailored to your pup. Through the innovative "menu" tab, customers can customize their boxes with various items and sizes to ensure they get the perfect package for their pup. Not only is the process straightforward, but the quality of things is also top-notch. Every single product is handpicked, tested, and approved by their in-house team of pup parents and experts. With a focus on both fun and nutrition, D2C BarkBox is sure to bring joy to both you and your pup.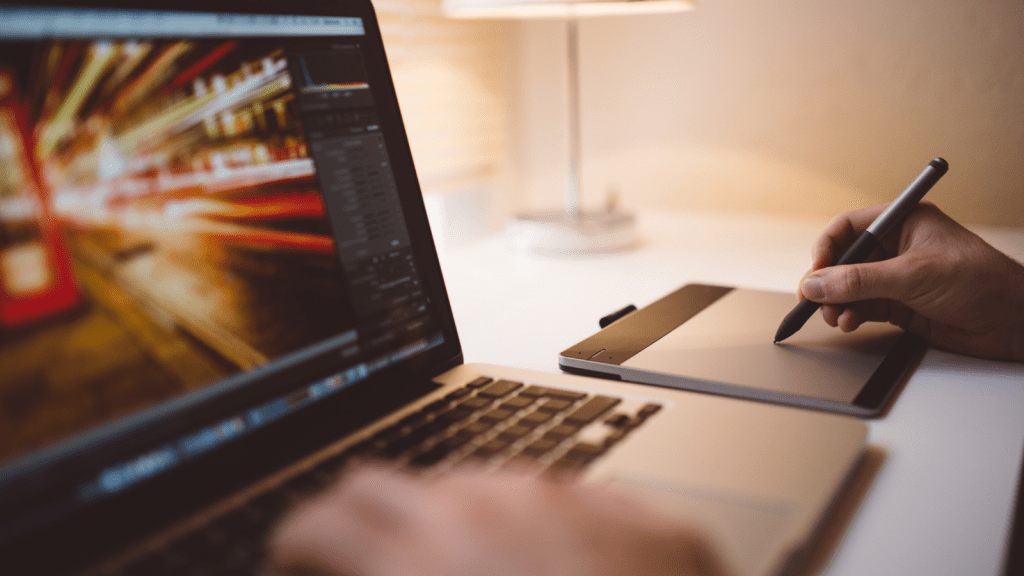 How PIM & DAM Software Help D2C Business Models Succeed
D2C (Direct to Consumer) business models are quickly becoming the preferred way to reach out to customers and engage with them in a meaningful way. This model allows businesses to interact directly with customers, provide personalized experiences, and build strong relationships. However, PIM (Product Information Management) and DAM (Digital Asset Management) software can be invaluable tools to do this successfully. PIM & DAM software allows businesses to easily and quickly store, organize, and access product information, marketing assets, and visuals. It makes creating a cohesive customer experience easier while ensuring that all product data is accurate and up-to-date. Companies can use PIM & DAM software to create a seamless experience that appeals to customers and leads to increased sales, customer loyalty, and brand recognition.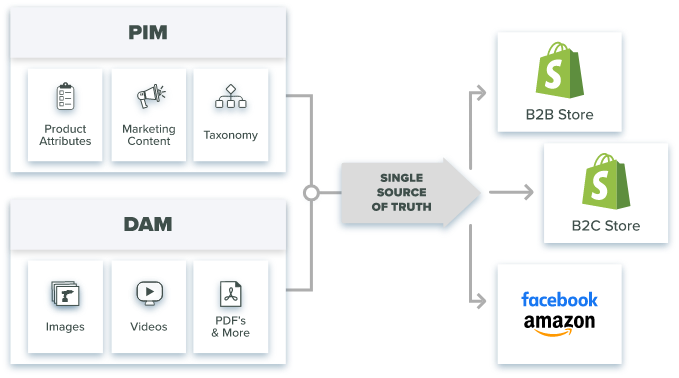 PIM & DAM Single Source of Truth to Manage Omnichannel Operations
PIM & DAM Single Source of Truth is an all-in-one solution that enables organizations to manage their Omnichannel operations with one unified source of truth. The software provides a single system for managing product data, images, and digital assets across multiple sales channels and websites. This allows businesses to maintain data integrity and accuracy globally while streamlining the process of product information management (PIM) and digital asset management (DAM). The single source of truth helps reduce data duplication, ensure consistent product information, and make it easier to manage product content across multiple channels. Additionally, the platform provides powerful analytics capabilities to help teams understand exactly where content needs to be improved before publishing to eCommerce platforms and marketplaces such as Amazon and Walmart Marketplace.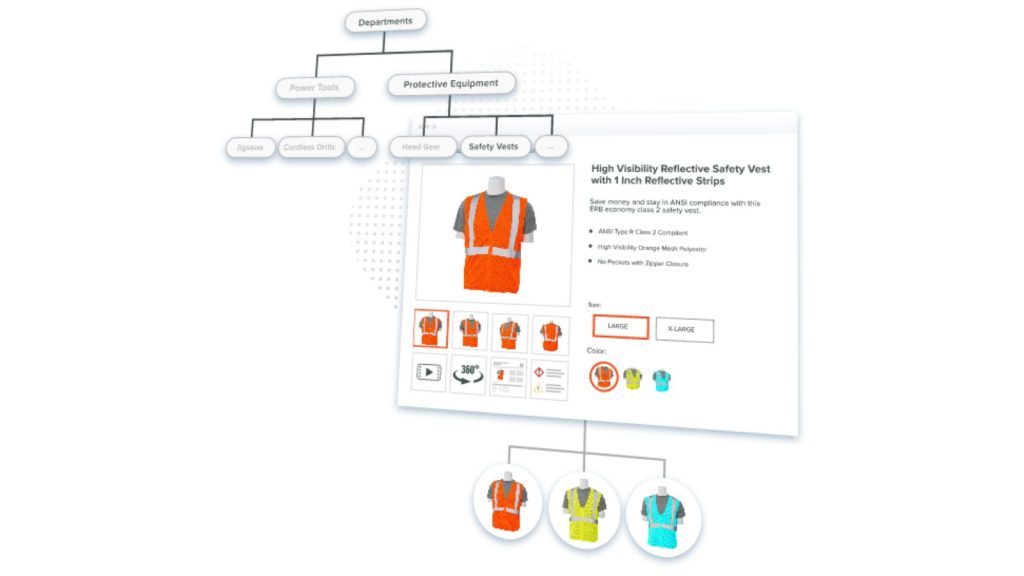 PIM & DAM Data Governance for Enhanced SKU Management
PIM & DAM data governance for enhanced SKU management offers the ability to optimize product information and data across multiple channels. This allows companies to improve the accuracy and consistency of product information and images, providing customers with a better shopping experience. Furthermore, it will enable products to be tracked more accurately, helping to reduce costs associated with incorrect SKUs. Data governance within PIM & DAM also ensures that product information is kept up to date and in line with current marketplace content requirements. These benefits help manufacturers manage their SKUs, increase conversions, and improve customer satisfaction.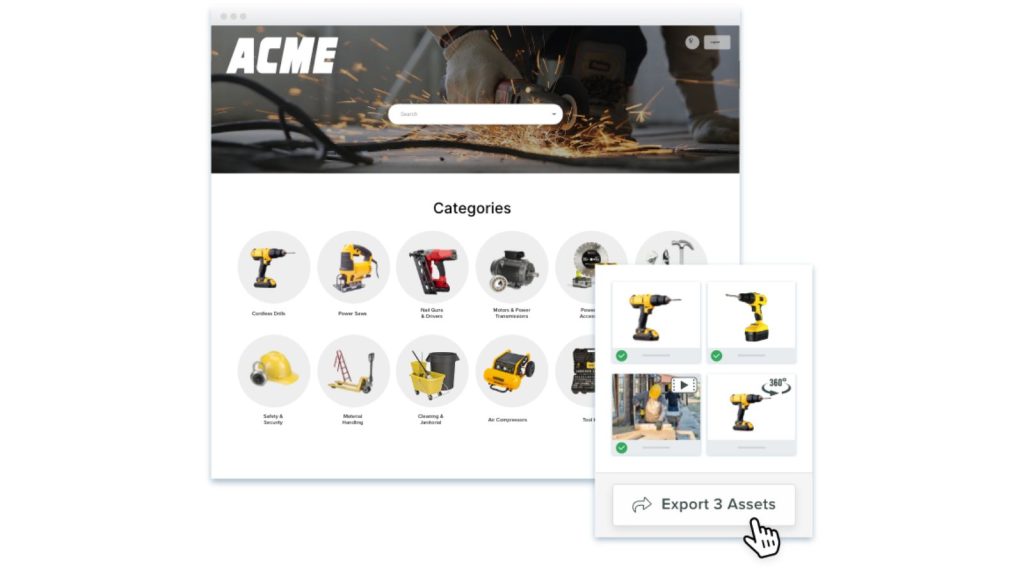 PIM & DAM Self-Serve Access for Sales and Customer Success Teams
PIM & DAM Self-Serve Access for Sales and Customer Success Teams provides an easy-to-use platform that enables sales and customer success teams to quickly and conveniently access product information and digital assets. The platform allows teams to quickly locate, access, and update product information and access and download digital assets such as images, videos and PDFs. By providing self-serve access, teams can quickly find the information and resources they need to serve their customers better. This platform also allows teams to easily keep product information and digital assets up-to-date, ensuring accuracy and helping to improve customer satisfaction.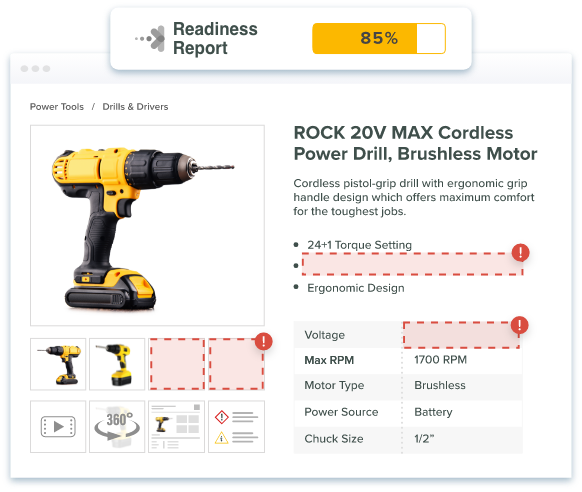 PIM & DAM Readiness Reporting for Complete Content Control
PIM & DAM Readiness Reporting for complete content control is a comprehensive solution for understanding exactly where your products stand in relation to readiness for the marketplace. With Readiness Reporting, organizations can use the reports as an essential "to-do" list. Companies can view readiness at the product level, category level, and channel level. Catsy's Readiness Reporting allows organizations to meet specific channel requirements, ensuring speedy time to market and accurate, robust data on every channel.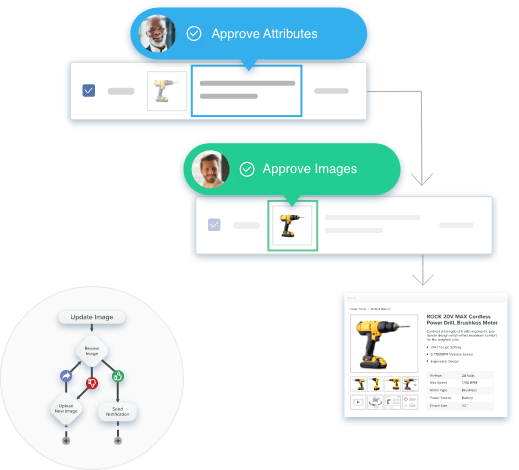 PIM & DAM Workflow Automation for Cross-Team Collaboration in the D2C Platform
PIM and DAM Workflow Automation is the perfect tool for cross-team collaboration. Teams can easily organize, share, and manage product information and digital assets. With features like automated product data enrichment, asset centralization, and workflow notifications, teams can easily keep each other in the loop on changes, tasks, and progress. This ensures that all groups can access the most up-to-date and accurate product information and digital assets. D2C PIM and DAM Workflow Automation also help teams keep track of tasks, deadlines, and progress in one centralized place. This way, teams can easily collaborate and quickly get the job done.
D2C stands for Direct-To-Consumer and is a business model that allows companies to sell their products directly to consumers. This model eliminates the need for a middleman – such as retailers – and enables companies to gain much more control over their product offerings, pricing, and branding. It also allows for better customer relationships and more targeted marketing. The key takeaways of the D2C model are that it offers more control and flexibility, improved customer relationships, and better-targeted marketing. It is a beneficial business model for companies looking to increase their sales and improve customer relationships.
Summary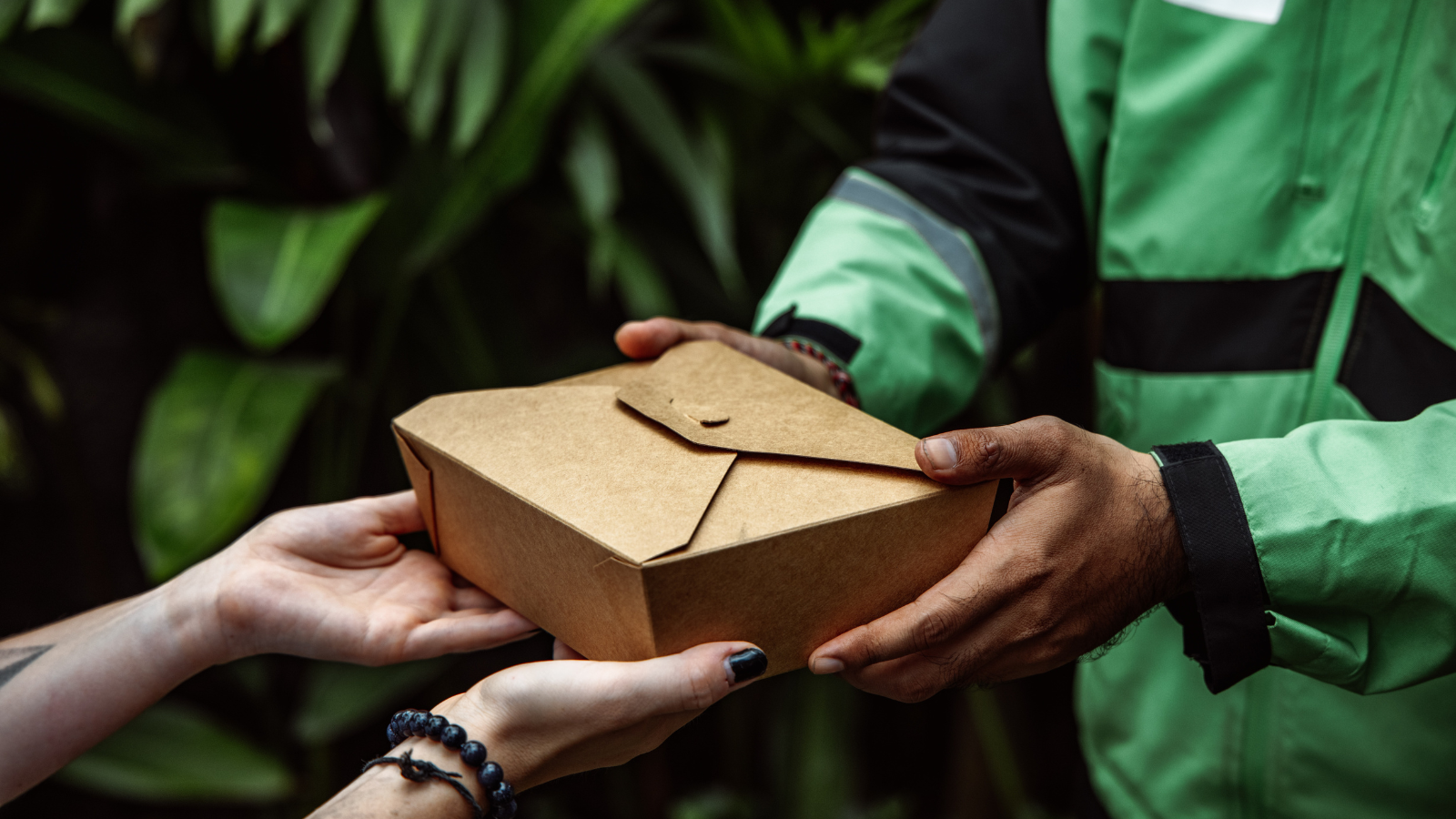 Article Name
Why Direct-to-Consumer (D2C) Business Model is the Future of Business​
Description
Explore the advantages of the direct-to-consumer or D2C business model and how brands leverage it to drive growth using Catsy's PIM and DAM!
Author
Publisher Name
Publisher Logo