What are Brand Portals for Product Information? (And How PIM can Help!)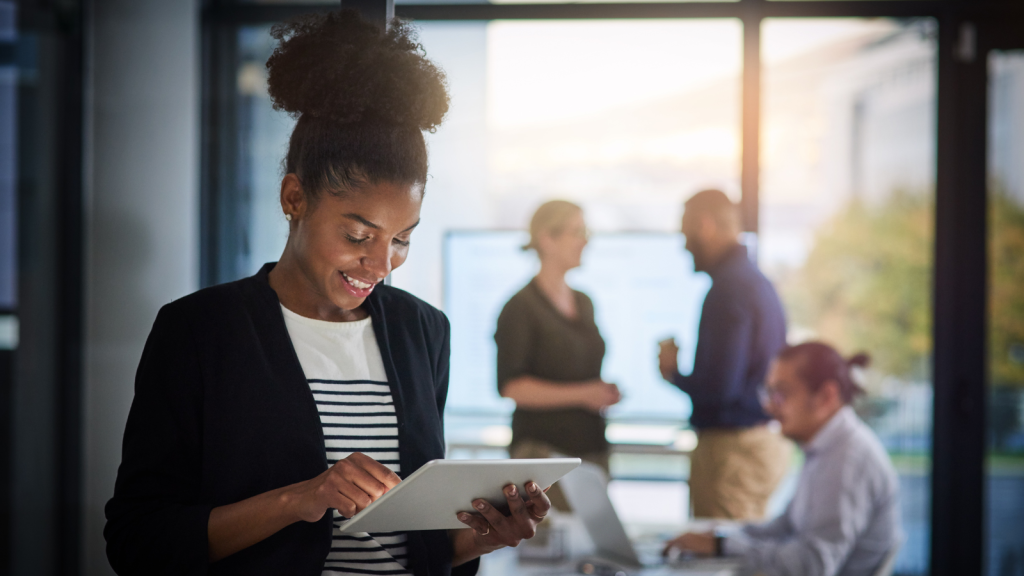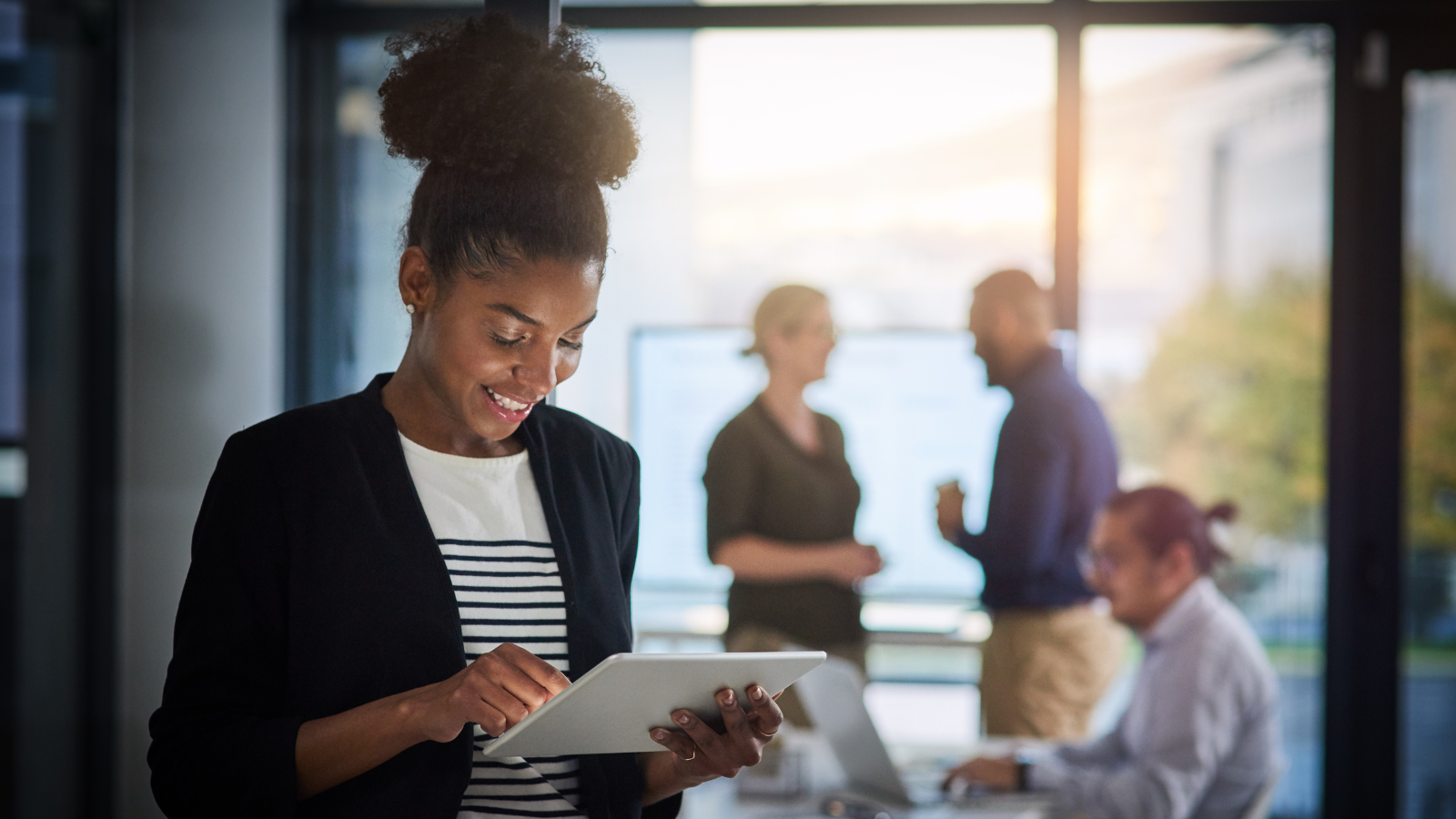 Brand portals are relatively new in the eCommerce and product management space. As many marketers are still growing in their understanding of what a brand portal for product content is, we put together this guide to help you understand:
What brand portals for product content are
How they differ from traditional brand portals 
How you can use them to build better relationships with your sales channels and, eventually, your audience
What is a brand portal?
Brand portals are a great way to keep your branding assets organized and easy to find. They make it possible for employees and outside partners to self-serve assets when needed. 
In addition, a brand portal is a complete online storage center for digital assets, including images, videos, documents, presentations, etc. Brand portals provide easy access to important digital content. Companies use them to share important digital content such as manuals, images, brochures, and other materials with employees, customers, partners, and others.
A brand portal is a web-based system allowing authorized users, such as employees and partners, to access product information and digital assets.
What kind of assets are stored in a brand portal?
Brand portals can store any asset related to your products. Think of a brand portal as a shareable extension of your Digital Asset Management (DAM) system. Several examples of assets stored in a brand portal include:
Product photos (PNGs, JPEGs, etc.)
In-Use Photos
Primary Images
Videos (MP4s, MOVs, etc.)
360 Degree Spins 
PDFs
CADs
The possibilities are endless! A brand portal is a great way to display your product assets with little effort. As we said before, think of your brand portal as simply an extension of your product information management (PIM) and DAM solutions and a "go-between" for your sales channels.
Do you want to share pictures? Videos? Descriptions? Pricing?Availability? A brand portal can share all of the above through customized export files, URLs, and, even better – secure self-serve access for your distributors. 
The difference between a brand portal and a brand portal for product information.
A few key differences exist between a brand portal and a brand portal for product information.
First, a brand portal is typically used to showcase a company's Brand Guidelines and other marketing materials. In contrast, a brand portal for product information is primarily used for product information and provides any piece of content related to products: custom data sheets, technical specifications, and all assets.
Second, a brand portal is accessible to anyone with the proper credentials. In contrast, a brand portal for product information allows custom user-level access to authorized sales teams, customer success teams, distributors, and resellers.
Where is a brand portal stored?
The main advantage is storing all your files on one server. This means that if there is an issue with the server, you don't have to worry about losing any data.
A brand portal works by storing digital assets in a central location. When someone wants to access a file, they enter the brand portal's URL (web address). The brand portal pulls the file from its storage and sends it back to the user's browser.
How branded portals help brands overcome challenges
Brands use brand portals because they are the most time-efficient and effective way to share digital assets.
Brands also use brand portals to ensure the safety of hard-earned, pricey digital assets so they're never lost or manipulated. This helps ensure that product shoots don't have to be re-done (aside from product updates) and resources can be reallocated to growing overall marketing strategy rather than constantly working backward against the clock.
Here are five key ways brand portals help mitigate inbound content requests on behalf of product marketers:
1. Brand portals are always available 
Brand portals are available 24/7 to the appropriate users, meaning assets can be shared seamlessly around the clock. With built-in secure access (we'll touch on that later), both internal and external audiences have on-demand access to vital digital assets, which they can explore at leisure.
Inviting external users to your brand portal will leverage your best assets into more and more channels, resulting in enhanced product experience management. 
2. Brand portals include powerful search options
How many times a day do you find yourself searching through google drive, trying attempting to decipher which asset is the most up-to-date? With names like product_xyz_final and product_xyz_final_2, this can quickly become a game of eeny, meeny, miny, moe. 
With a brand portal, you can search at lightning speed with the following powerful search options: 
– Search in bulk via SKU
– Search by keyword (product attributes)
– Filtered search (categorizations)
3. Reduce stress on product marketers
 Mitigating the constant requests for marketing assets are wholly automated through a brand portal. Instead of being the liaison between your creative team and digital channels, your brand portal gets to pick up the slack. But that's what SaaS is for, right?!
Brand portals cut effort via a self-service model of pre-approved assets. No more receiving content requests from external partners, searching for marketing content in 3, 4, or 5 places, or accidentally sharing the wrong asset. 
With accurate product content in a single location, you can rest easy knowing that this grueling part of your job is already done for you. 
4. Operate out of a single source of truth
In google drive or dropbox, accurate product content is assumed, but is it proven? With a brand portal, you can connect directly to your internal workflows. This allows you to be 100% sure that product content has been approved by the appropriate person. 
5. Create spec sheets and data sheets
Brand portals have additional functionality that allows your sales teams and marketing channel partners to create custom, branded catalogs on the fly. By leveraging approved content from your central source of truth, your partners can show off the best of your marketing collateral while you don't have to lift a finger. 
Brand Portals boost productivity for a variety of teams
Which teams are brand portals valuable for? Just about all of them! A brand portal exists as the go-between, self-service buffet that allows all internal and external teams to access product information and digital assets on demand. Here are just a few examples of how brand portals benefit various teams:
For Sales Reps
Easily find what they are looking for
Bulk Search by product numbers
Filter by category attributes
Export the data that the order needs in excel
Generate a spec sheet and share. Along with partners, sales teams have access to your branded portal to enhance presentations on the spot.
For Customer Service Reps
Lookup detailed information on an SKU, like drawings, specs, etc., from the single source
Quick serve customers while on call
Intuitive search to find
For Distributors
All content for their websites
Export images in different formats
Export data – what you want and when you want
Export marketing PDFs
For Manufacturer Representatives
Have content from multiple brands all in one place
5 Benefits of using brand portals to share data and assets
Brand portals for product information are essential tools for every eCommerce team, thanks to the following benefits.
1. Brand compliance and consistency
A brand portal for product information enables an eCommerce business to maintain consistency. One of the main reasons organizations turn to brand portals is to achieve consistency and increase revenue, in addition to speed.
Creating a consistent customer experience across all touchpoints is essential for any eCommerce business. Not only does this help to build trust and loyalty, but it can also lead to increased sales. Product content, including product benefits and specifications to digital assets, is part of the collection that makes the brand. By making this information easily accessible, you can help ensure that your team and partners consistently reference and publish brand-approved content.
As one study revealed, businesses with consistent branding could achieve up to a 33 percent increase in revenue. According to the survey, over 60 percent of companies believe developing a consistent brand generates leads and improves relationships with existing customers. However, about 81 percent of businesses still have off-brand content.
2. Brand portals enhance scalability
Brand portals scale with you as your business grows. When brands have an established single source of truth for all product content, even with brands that include a wide range product catalog, adding a new distribution channel becomes seamless. 
With PIM and DAM driving the speed of product launches and a brand portal as the backend point of access, internal teams can push products to all channels (including sharing new products with distribution channels) exponentially fast.  
Several benefits of providing product content to all key channels and teams as soon as its available include:
Onboard trending products faster than competitors 
Add more distribution channels at a faster rate
Seamlessly fulfill distributor product and data requests
3. Brand portals support multilingual product information
Converting a lead is essential to success. And one of the best ways to increase your chances of converting a leader is to communicate to your potential customers in their local language. Over 75 percent of customers are more likely to buy a product if its product information is available in their local language. Seventy-four percent are more likely to buy again if the company provides after-sales care in their language.
You can easily create versions of your brand PDF assets in multiple languages, such as brochures and other marketing materials. And by speaking to your potential customers in their language, you'll increase your chances of converting and building loyalty and respect for your brand. In addition, brand portals have the ability to store all information you would find in your core PIM/DAM system, including meta field, tag, and attribute information in different languages. 
4. Brand portals reduce wasted time
Having the right content is essential to the success of your sales channels. However, if you don't have a brand portal, you may spend too much time keeping up with content requests from sales teams, distributors, and other stakeholders who need to be privy to accurate product information.
Spending hours per week searching to fulfill digital asset and product data requests aren't conducive to running an efficient marketing strategy. With a brand portal, you can completely eliminate wasted time because brand portals are 100% self-serve.
As a result, you'll be able to eliminate the time spent on emails or computer files and folders, leading to faster production times. With a brand portal, everyone will have access to the same information, making it easier to collaborate and stay on the same page. 
5. Brand portals support fast, custom exports
Imagine if you could get product information in a flash. With a brand portal, you can allow authorized users to download product information fast.
Your team can have the latest information at their fingertips without waiting for someone to email them a spreadsheet or send them a link to a PDF. They can log in to the brand portal and download whatever they need when they need it.
Users can easily export any asset in the custom format their specific distribution channel requires.
Plus, you can control who has access to what information, so you can be sure that only authorized users have access to sensitive information. This keeps your brand safe.
Step-by-step: How brand portals work
Brands spend thousands of dollars annually on product photos, videos, 360-degree spins, in-use photos, CAD drawings, and more. The reason? Certainly not so that assets can get misplaced in different file folders, manipulated into different sizes, or lost altogether. 
Product digital assets are meant to be shared far and wide with sales channels, stakeholders, and internal teams. They're meant to be seen in their most pristine form: via the master file.
But how does one ensure every stakeholder has access to the right branded content at the right time?
A Brand Portal makes it easy to do just that. With its intuitive interface, marketers can provide a customized view of all branded content assets, regardless of whether the audience is internal or external. This makes it easy for everyone involved to find appropriate assets quickly and custom export in the correct dimensions with ease.
A software solution included with in a central source of truth with PIM and DAM, a brand portal provides solves challenges with sharing product content in the following ways:
1. Marketing teams have complete control
A Brand Portal saves marketers' teams valuable hours by providing them with ready-to-use recipes for creating branded content. It's easy to share all the latest product collateral with agencies, distributors, and media contacts in just a few clicks, and it's equally easy to send out all the newest product collateral automatically.
Having the right content is essential to your success. However, if you don't have a brand portal, you may spend more time than necessary looking for the right content. Brand portals provide a central location for your brand content, making it easy to find what you need.
As a result, you'll be able to eliminate the time spent on emails or computer files and folders, leading to faster production times. With a brand portal, everyone will have access to the same information, making it easier to collaborate and stay on the same page.
In addition, brand portals give marketing teams complete governance over who can access which pieces of content. For example, if a new product line is close to launching, marketers may want to make assets and other collateral available to sales teams but not distributors. 
Marketers can put specific product assets, pricing, and more into user buckets and grant access only to the appropriate audiences. They can also prevent certain assets from being downloaded at certain times by changing access to "view only."
2. Internal & external teams help themselves to assets (without the threat of loss or manipulation)
After product marketers or eCommerce managers have properly organized their brand portals according to access buckets, internal and external teams can access their appropriate content with ease. 
A branded portal houses everything a dealer, retailer, or even sales team member may need to sell your product effectively. This includes digital catalogs, digital assets, PDFs, and videos. Essentially, digital asset management extends your digital asset management system.
Rather than submitting content requests to the brand marketing team or searching through outdated product photos on their shared access google drive, users can go straight to the single source of truth of brand-approved assets. 
Additionally, when assets are stored on shared drives, especially when talking about internal teams, it becomes very easy for the master copy of an asset to either become lost or manipulated into irrelevant sizing dimensions. With access to a branded portal, users only have access to the master file and can quickly export in custom sizes whenever needed. 
3. Push > Give Access > Export > Repeat!
The best part about brand portals? Management is easy & ongoing! It's as easy as one, two, three:
1. Product marketers push new product photos from PIM/DAM to the brand portal
2. Product marketers give access to the appropriate end-user
3. End-users can access and export anytime they want
In addition, the ease-of-access portals provided to distributors and sales partners give eCommerce brands a leg up regarding growth. The easier you make it to sell your products, the more the products will indeed sell. Remember: creating memorable digital experiences begins with a strong foundation. 
Best practices for utilizing brand portals
First and foremost, your portal should be easy to use. The last thing you want is for users to get frustrated and give up before they find the information they need.
Your portal should also be kept up-to-date, which shouldn't be too hard to accomplish with PIM Software. This is where a product information management system can come in handy. PIM can automate updating your portal, so you can rest assured that you are always putting out the most accurate information.
Another thing to remember is that your portal should be tailored to your specific brand. It should reflect your unique identity and style. The last thing you want is for customers to feel like they're visiting another company's brand portal.
Branded Portal Dont's
Don't tie customer-specific pricing to your catalogs unless you can change this dynamically.
Make sure you have roll access security before you go live with the brand portal.
Don't open all your attributes in your brand portal.
Make mixed content from many different customer profiles in 1 brand portal.
Don't limit yourself to the type of assets you use.
Key Takeaways
A brand portal helps brands to bring together everything related to their brand in one place. This includes logo files, product images, social media posts, videos, infographics, brochures, print collateral, ebooks, white papers, presentations, case studies, etc.
Brands often struggle to find all the brand assets they need to produce effective communications. They might even have multiple systems storing different types of content, such as a digital asset management system, an enterprise resource planning (ERP) system, or a web content management system. These systems don't always talk to each other, and it's hard to keep track of all the brand assets stored in all those places.
This is why we've developed our brand portals – to ensure every brand asset is easily accessible and organized and everyone involved in creating brand communications knows precisely what they're working with.
The best way to start is to map out your existing processes and identify areas where your brand assets could be better managed. We'll help you set up a workflow that makes sense for your organization and then build a brand portal around that workflow.
Brand Portals are one of the most exciting tools to help brands grow their businesses. They allow marketers to showcase their products and services across multiple channels like social media, mobile apps, emails, etc. while providing customers with a seamless experience. With the rise of digital marketing, many brands now use online portals to provide customers with information about their products and services. To learn how to build a successful brand portal, read our guide.
Summary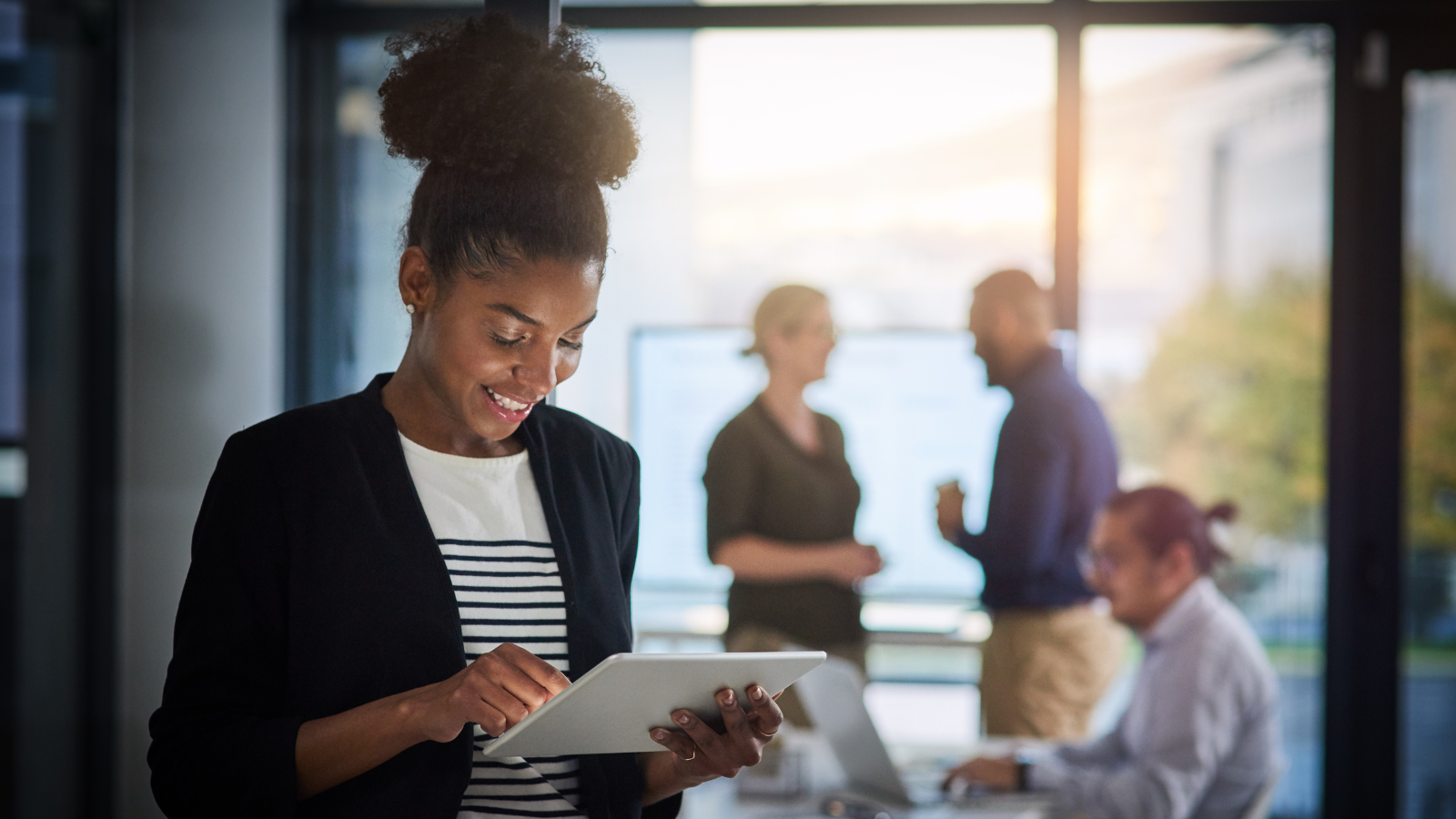 Article Name
What are Brand Portals for Product Information and How can PIM Help?
Description
How are brand portals useful to brands? One word: speed. Brand portals allow product marketers to speed product launches and updates to distributors with ease.
Author
Publisher Name
Publisher Logo