Amazon vs eBay: Which Platform Should You Use For Your Business?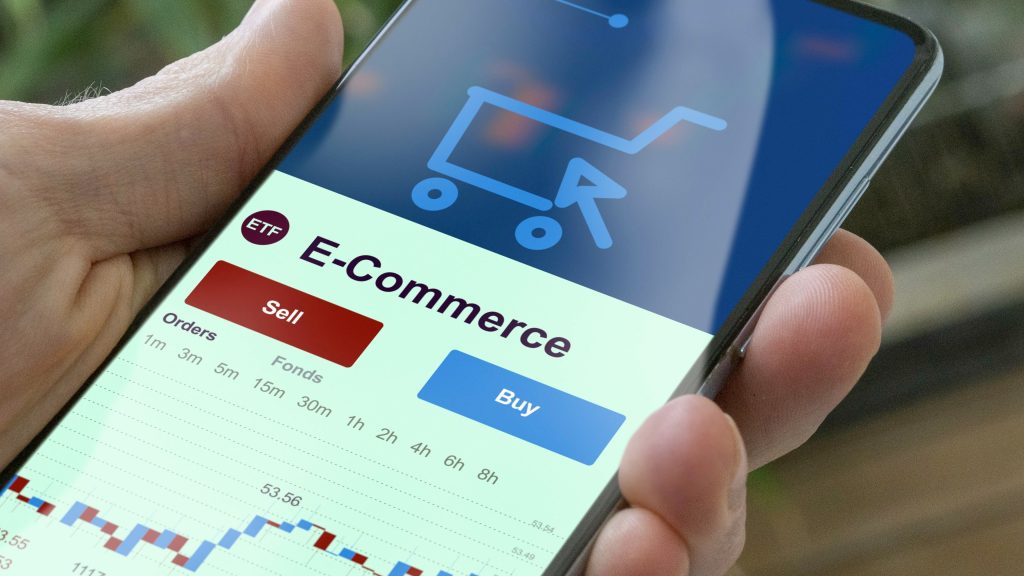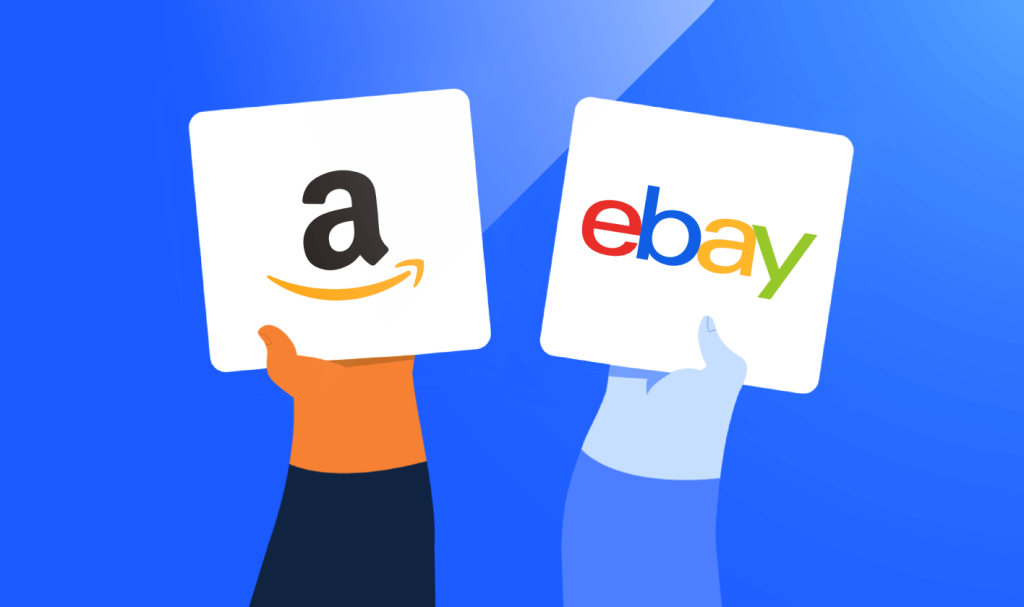 The global eCommerce market continues to grow, with a projection of $6.3 trillion in worldwide retail sales in 2023. The eCommerce industry has experienced tremendous growth in recent years, particularly during the pandemic. In fact, many traditional retailers needed to learn how to incorporate their business into online shopping platforms and marketplaces to keep up with market demands. 
This rise has revolutionized the way many traditional businesses sell their products. Amazon vs eBay is commonly the question of many businesses because they are two of the biggest players in this game. Both platform offers a wealth of opportunities for businesses to boost their sales and reach a global audience.
Because of this, Amazon vs eBay continues to be a hot topic among business owners as they try to figure out which platform is more suitable to sell their products on. Despite their success, each platform still has its own strengths and weaknesses, and that's what we'll tackle in this article.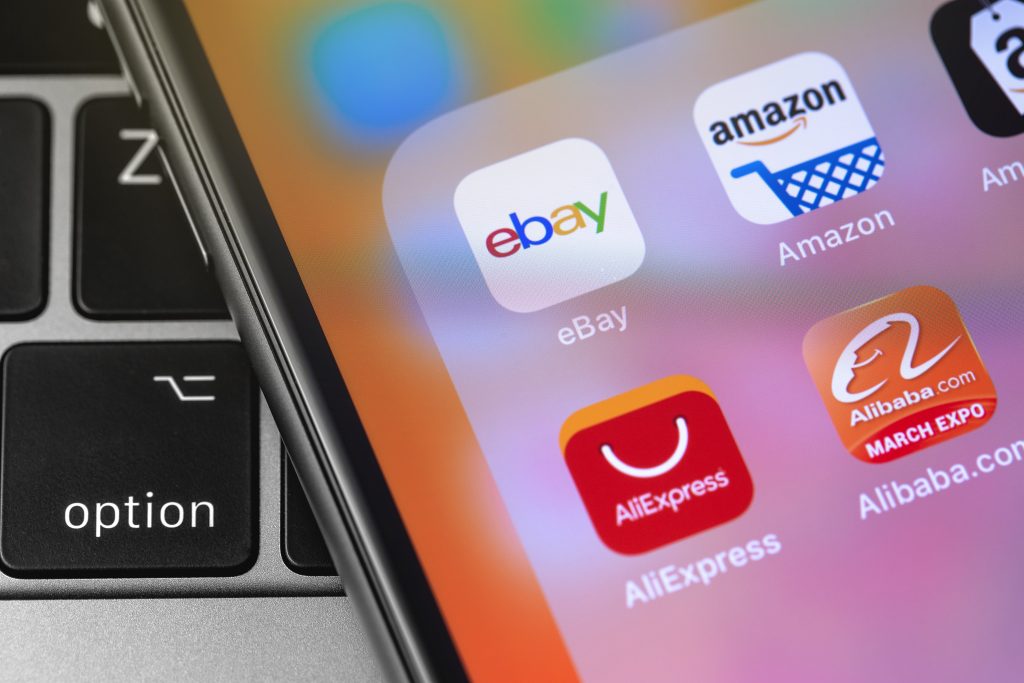 Amazon vs eBay: Brief History of each platform
Two of the biggest eCommerce giants in the industry are Amazon and eBay, which both came from humble beginnings. Let's take a look at how both companies started and their inspiring growth throughout the years.
Amazon.com, Inc. History
Amazon was a company that humbly started in a garage in Bellevue, Washington. It was founded on July 5, 1994, by Jeff Bezos and was initially an online marketplace for various types and hard-to-find books.
As the company grew, it expanded its product offerings. Jeff's vision was to create an "everything" store where people can buy all their needs in various categories, including clothing, electronics, home goods, and almost everything else consumers need.
Aside from retail, they have expanded their business to offer streaming media, cloud computing, and artificial intelligence. Today, Amazon continues to be the biggest name in the eCommerce industry in terms of revenue and market cap.
eBay Inc. History
eBay was started in 1995 by Pierre Omidyar as "AuctionWeb", its original name. It was intended to be an online auction platform and an honest and open marketplace for sellers and buyers in the U.S. The platform quickly gained traction and only after a year, sold $7.2 million worth of merchandise.
Due to its rapid growth, the company changed its name to eBay in 1997 and expanded beyond auctions to include fixed-price listings. Today, eBay remains to be known as the pioneer in eCommerce when it comes to diverse product selections. They continue to be one of the biggest names in online selling platforms.
To keep up with trends, they innovate and launch features such as global shipping and mobile applications to cater to more people.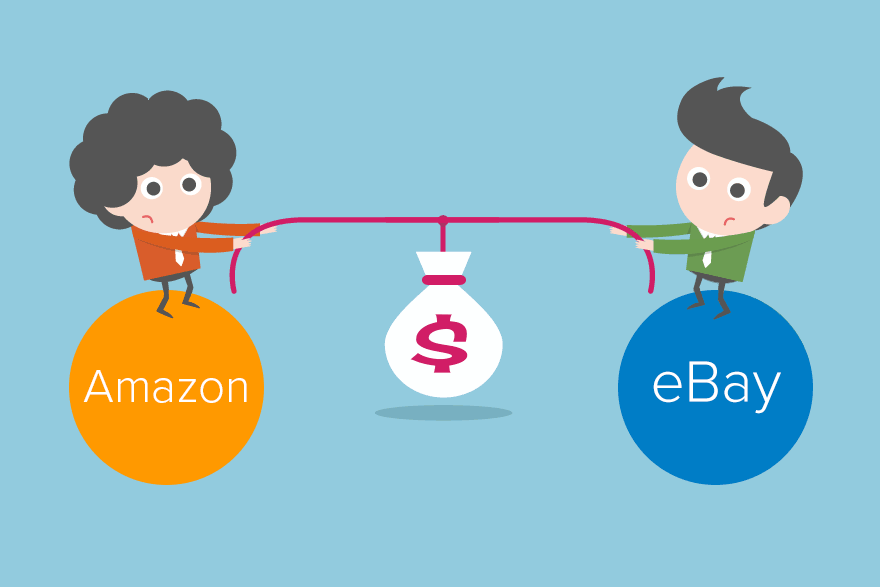 Amazon vs eBay: Comparison Guide of Key Features
Amazon vs eBay is a common question among eCommerce businesses because both of them offer a range of features and tools to help business transactions be effectively online, and users have a great shopping experience. However, they differ in several key features and approaches.
In this section, we'll cover key features of Amazon vs eBay that set them apart from each other, covering product selection, pricing, shipping, fees, and seller support. Understanding these key features will help you choose which platform is suitable for your business.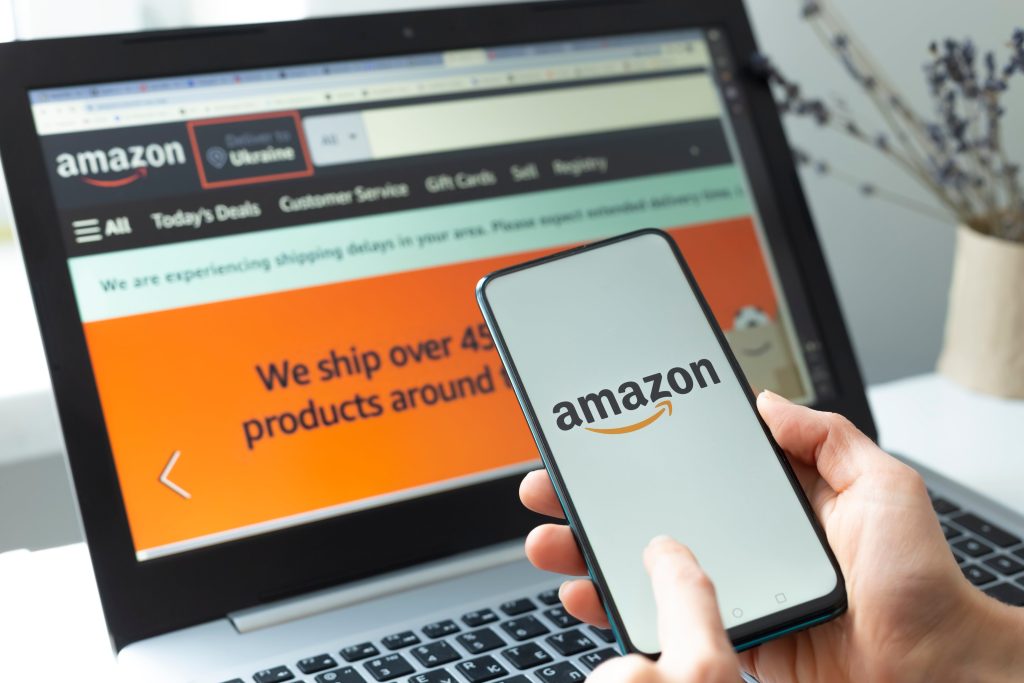 Amazon Key Features 
Amazon is one of today's biggest eCommerce platforms which boasts more than 2 million sellers and over 300 million active users worldwide. It has become a popular choice for many businesses because of its large customer base and fulfillment options.
Amazon became favored by many due to its customer-centric approach, having features such as one-click purchasing, fast shipping, and personalized recommendations. Amazon offers its sellers a wide range of tools, from advertising to fulfillment options, to give their business better online visibility and higher sales.
Here's a look at Amazon's key features:
Product Selection
One of Amazon's biggest strengths is its wide product selection which ranges from everyday essentials to hard-to-find items. They have around 600 million products available across various categories from their millions of sellers. This means that if you're looking for one item and search for it on Amazon, you will have dozens of sellers to choose from, giving you the widest buying option to get the best deals.
Apart from this, Amazon's product selection is bolstered by a massive network of third-party sellers that make up a significant portion of the listed products. And to make the shopping experience easier, they provide customers with features such as search functions with filters based on prices, category, brand, and customer rating. It also uses algorithms to suggest related products to its customers, making it easier to compare prices and discover new items.
Pricing
Amazon gives you the option to pay fees for every sale or pay a monthly flat rate. They offer two main pricing plans: Individual Plan and the Professional Plan.
Individual plans have no monthly subscription fees and sellers are free to sign up. However, sellers would have to pay a per-item fee of $0.99 plus additional selling fees for every item sold. This plan is best for those who are selling less than 40 items per month.
The Professional Plan has a monthly flat subscription fee of $39.99 and offers additional features such as access to advanced selling tools, bulk listings, and customized shipping rates. This plan cancels the $0.99 per item fee but is still subject to other selling fees.
Shipping and Returns
One advantage of selling on Amazon is that they offer multiple shipping and return options. One is their key advantages over other platforms is having the Fulfillment by Amazon (FBA) service. This service allows sellers to store their inventory in Amazon's fulfillment centers and entrust them to handle the packaging, shipping, and customer service.
Another way is the Self-Fulfilled Prime which allows sellers to fulfill Prime orders on their own terms while still providing the same two-day shipping and customer service.
In the merchant-fulfilled option, sellers are responsible for shipping the orders directly to customers and handling their own customer service inquiries. However, Amazon can provide shipping labels for this shipping option.
Amazon offers a streamlined returns process, allowing customers to initiate returns easily through their online accounts. Sellers can offer free returns or charge a restocking fee, and Amazon will handle the process. For the sellers who used the merchant-fulfilled option, the seller is responsible for the entire returns process.
Seller Support and Fees
Amazon provides a variety of resources for its sellers to learn about the platform. They have an online help center, a seller university, information on frequently asked questions, and support via email, phone, or chat.
Their seller support team can help with a range of issues, from setting up an account to resolving disputes with customers. Help is provided every step of the way to help businesses succeed on Amazon. You don't need to pay any fees to gain access to these helplines.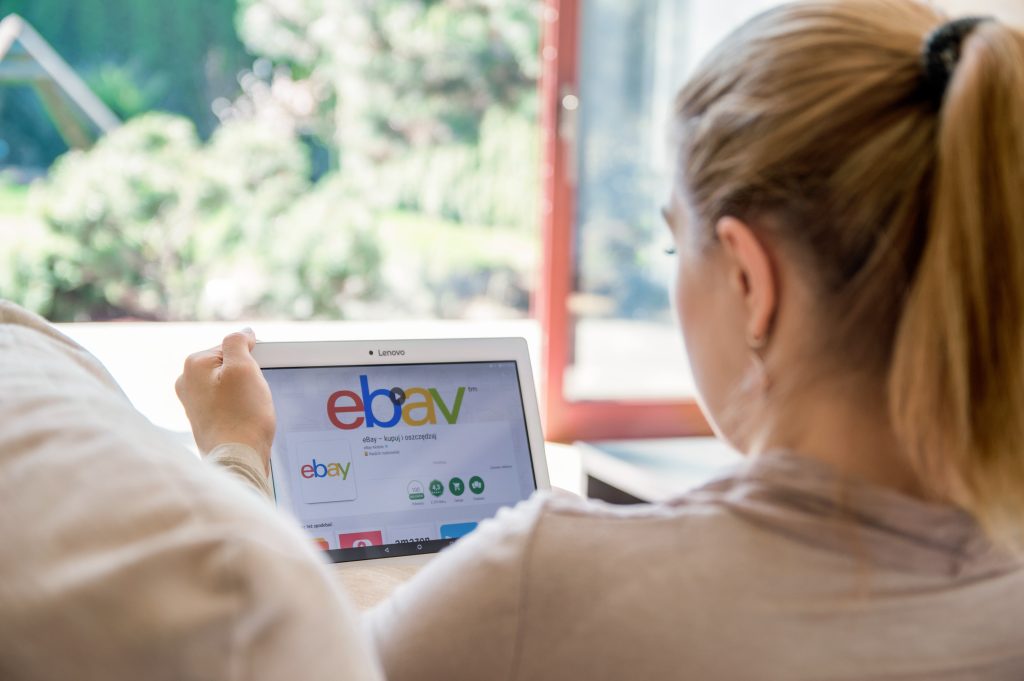 eBay Key Features
The impact of eBay on the eCommerce market remains significant today and has played a key role in the growth of other online marketplaces. In fact, about a decade ago, eBay was more popularly known as the go-to online shopping place instead of Amazon, which was back then known only as an online bookstore.
Their platform's success was due to the ability to connect buyers and sellers worldwide and make it easy to find items that are not available to buyers locally. Over the years, eBay has expanded its offerings, providing a range of helpful tools for both sellers and buyers,  including feedback systems, better payment processing, and a seller protection program.
Today, eBay has 133 million active buyers across 190 markets worldwide. They continue to innovate their features, such as modernizing the most important pages in their platform, mobile applications, and a better shopping experience for the buyers.
eBay offers a range of easy-to-navigate tools to help sellers manage their listings and inventory, making it easier to sell on the platform.
Despite competition from other eCommerce platforms, they remain stable and still a popular destination for buyers of specific niches and seeking unique and hard-to-find products. Many businesses also see them as a great platform to reach a global market.
Here's a look at eBay's key features:
Product Selection
You can sell anything on eBay, whether it's brand new or used, as long as it doesn't violate any law or infringe on intellectual property. You can even sell homemade items or things in your closet that may still be useful to others, but you are no longer in need of. They have a very diverse product selection with over 1.6 billion listings across different categories.
eBay listings are usually where you can find products not available to you locally, rare collectibles, or new pieces of technology. Their products cater to a wide range of niche interests and needs. Additionally, they have a robust community of sellers who are experts in their respective product categories so they are able to connect with buyers and give them tips and insights about the product they are buying.
Pricing
eBay's pricing structure is based on a combination of listing fees, final value fees, and optional upgrades that the seller might prefer, such as adding a subtitle to a listing.
For listing fees, eBay charges 10%-15% of the final value when an item sells. There's no need to worry about third-party processing fees. The fee is taken as a percentage of the total amount of the sale.
For insertion fees, the first 250 listings per month are free, after which there is a $0.35 insertion fee per listing. However, they have a zero insertion fee option if you have a basic or higher-level eBay Store.
The fees will differ depending on factors such as product category, listing format, and final sale price. eBay also offers a discount on fees for their high-volume sellers and those who use eBay's shipping services.
Shipping and Returns
eBay shipping options for sellers include USPS, FedEx, UPS, and eBay delivery for domestic carriers. The seller can set up their shipping preferences and create their shipping labels from their eBay account.
Free shipping is offered based on several factors, including the buyer's location and the item's dimensions. Discounted rates for sellers can also be provided for shipping labels purchased through their platform.
eBay requires sellers to fulfill shipping within their handling time and upload the tracking information. Failure to handle shipping properly will have a negative effect on their account and may be subject to penalties and account suspension.
In case a buyer has a problem with the order, changes his mind about the purchase, or wants to return the item, the seller has 3 days to resolve the issue. The seller can choose to offer to pay for the return fees or choose to offer buyer-paid returns. This all depends on the account policy or talks with the customer.
If, by any chance, the buyer returns an item, even if there is no fault from the seller, the seller has the option to issue a full or partial refund. This will all depend on talks with the buyer to determine the right refund amount. If the item is damaged, the seller must issue a full refund and may need to pay for return shipping.
In case the seller is unable to resolve the issues with the buyer within 3 business days, eBay can step in to help resolve the issue and avoid further conflict. However, it is important to remember that in most cases, eBay will close the case but more favorably to the buyer's request. That's why it's important to resolve it on your own before passing the issue on to eBay support.
Seller Support and Fees
eBay offers their sellers help and support through their 'Seller Help,' a one-stop-shop helpline for sellers.
Through seller assistance, you can request help with your account, report a buyer, remove negative feedback, or any other type of account-related help you need.
Here you can also request for return and refund, get answers to frequently asked questions, and learn other policies implemented on the platform.
You can download Seller Help on your mobile for easier access. The Seller Help is a comprehensive dashboard providing sellers with important information about their accounts, listing, and inventory. It also offers additional tools and resources to help sellers manage their shops and accounts.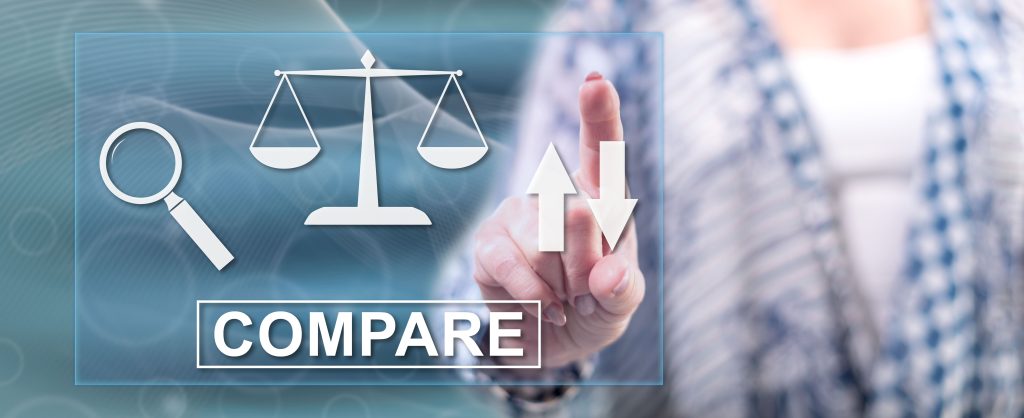 Amazon vs eBay: Pros and Cons
While both are great platforms, they each have their strengths and weaknesses. Here's an overview of each.
Amazon
Pros
Amazon has a huge customer base that can help

businesses

reach a larger market and audience
They have the

Fulfillment

by Amazon (FBA) program that makes it easier for sellers to manage inventory, shipping, and customer service
Amazon is known for its strict security and has built a reputation for being a secure online marketplace
Cons
The fees that sellers need to pay are higher as they charge various fees for services, such as shipping and storage fees
The

competition

is high, especially if you are selling in-demand items because there are millions of sellers to compete with on Amazon
Amazon has strict rules on their platform that is equivalent to penalties when violated
They have strict requirements before you are allowed to sell on the platform
eBay
Pros
Lower fees for sellers, making it a more affordable option compared to Amazon
Has a buyer and seller community that follows a niche market, so if you're selling specialized items, it is a good platform to sell niche products
Flexibility for sellers to create their own listings and set their own prices
Cons
It's not as big as Amazon, but

competition

is still very stiff, especially if your product is in-demand
One of the

disadvantages

of eBay is they had security issues in the past, making buyers and sellers a bit skeptical about the platform. However, they have since added more security features to the site
Sellers have to handle their own shipping and customer service, so it can be time-consuming, and you will need more resources to fulfill these.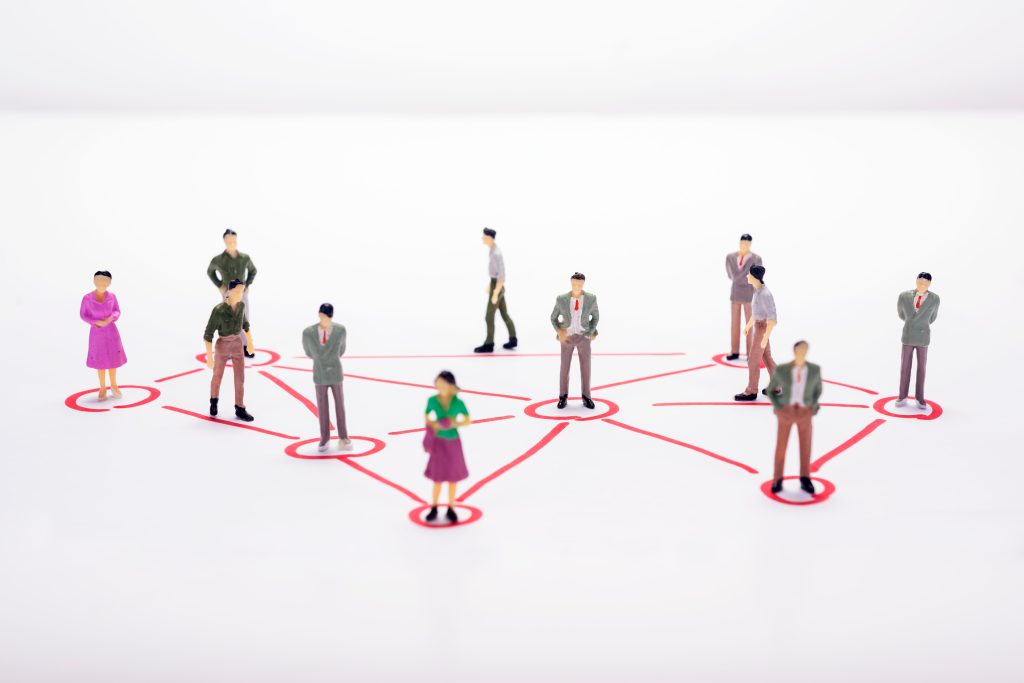 Amazon vs eBay: Which Platform is Best for Your Business Model and Target Audience?
You might be researching "Amazon vs eBay" because you want to find out the best choice for your business. Well, it depends largely on the type of product you want to sell, the volume of your inventory, and whether you are hands-on in the process. Researching and learning each platform's policies is crucial to determine which aligns best with your business goals.
If you are a startup seller, sole proprietor, or distributor selling unique items, handmade items, or have a low volume of inventory, eBay's marketplace may be a better fit for you. The platform allows you better flexibility in terms of what can be sold, and with unique items, it may be easier to stand out from other competitors. Another huge factor is that eBay's fees are significantly lower and is ideal for individual sellers or small businesses.
On the other hand, if you are a medium-sized business or a brand manufacturer, have a brand name, or selling a large volume of new items, Amazon may be a good fit for you as you can reach a wider audience. Amazon has better seller tools to handle large volume orders, more advanced search algorithms, and a higher potential for sales. However, get ready to pay higher fees and prepare for more competition in some categories.
If you are a brand currently using a direct-to-consumer (D2C) approach, you may want to consider embracing one of these two eCommerce platforms. Many D2C businesses have already taken the big leap and entered their brands on either Amazon or eBay to stay afloat and keep their brand relevant. You need to go and follow where the consumers are, and that's Amazon and eBay marketplaces.
Amazon vs eBay will always be a tough question for businesses, especially for those who are only starting their eCommerce journey. If you are that person, consider that both Amazon and eBay have their own strengths and weaknesses as eCommerce marketplaces. Amazon is known for its wide product selection, efficient fulfillment service, and strong security features.
On the other hand, eBay is more accessible for many sellers and requires fewer documents to create an account and start selling. They also have a strong community of sellers and buyers that caters to specific niches.
This means that when choosing between the two, it is important to consider factors such as the type of product you are selling, your target audience, fulfillment options you need, how much you can invest for initial inventory, and product pricing.
By weighing these factors and considering the unique features of each platform, you can make the best decision in choosing the right platform. On the other hand, if you are looking for a comprehensive platform that empowers you to leverage the strengths of both marketplaces. Catsy is an all-in-one solution that seamlessly manages your inventory, streamlines fulfillment, and harnesses the power of a strong seller community. Schedule a demo to explore this powerful tool that can help your eCommerce business grow today.
Summary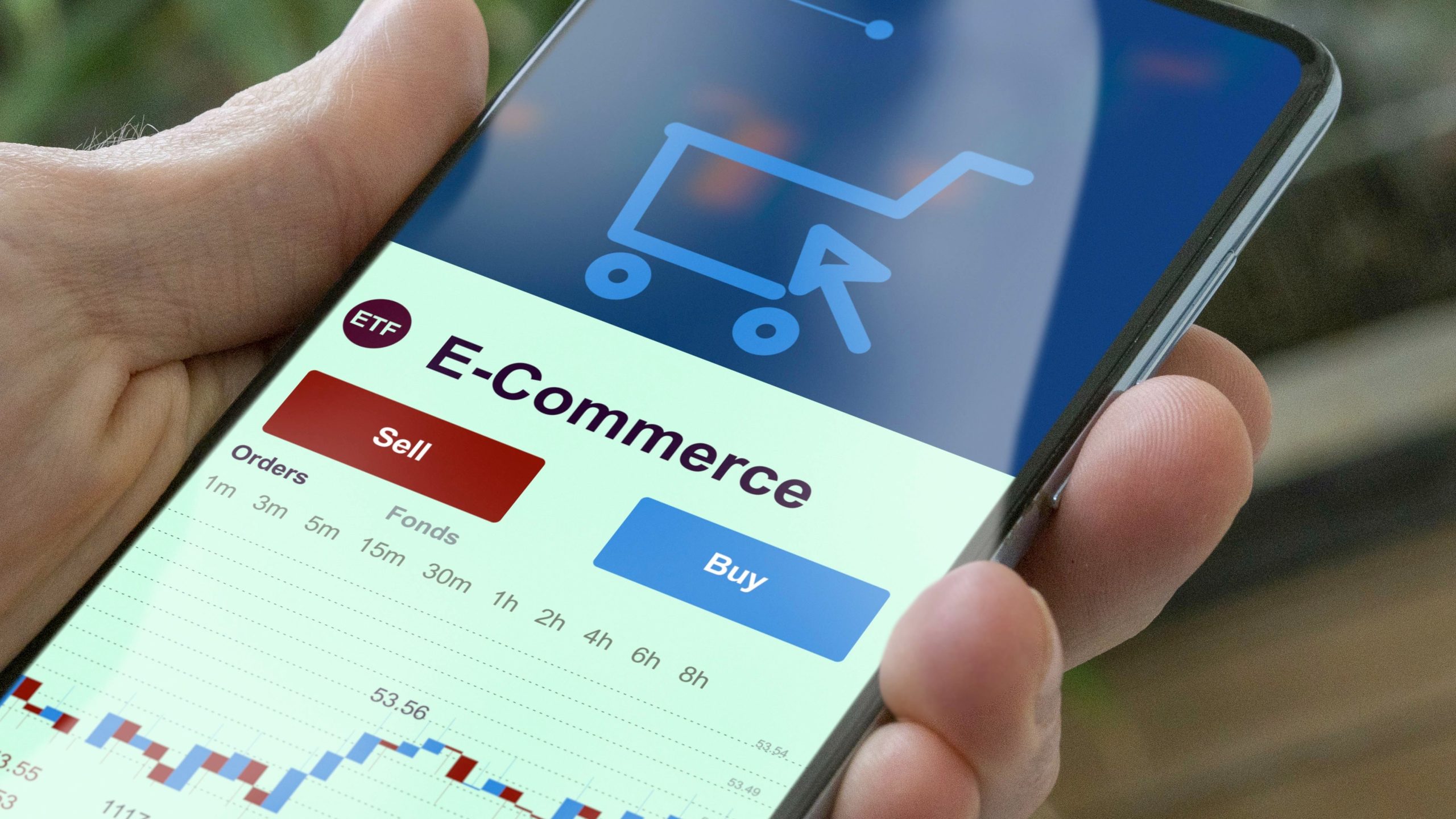 Article Name
Amazon vs eBay: Which Platform Should You Use For Your Business?