How to Excel at After-Purchase Support as an Industrial Brand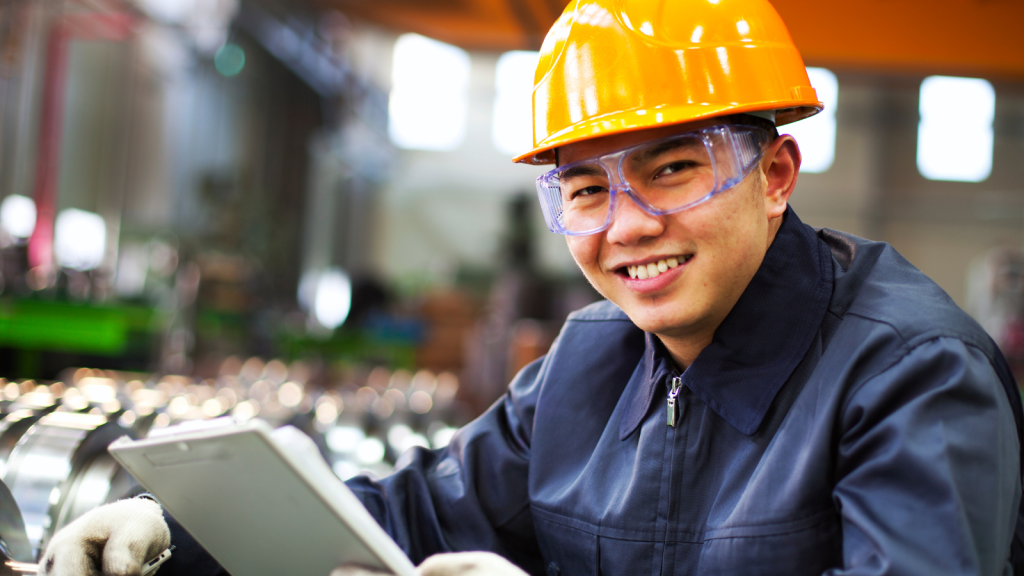 "Give customers a great experience, and they'll buy more and be more loyal." This is the opening line of a recent PricewaterhouseCoopers (PwC) advisory note, and they are right. Based on research conducted by McKinsey, businesses operating in the B2B sector that have implemented customer experience transformation have recorded a revenue growth of between 10 and 15 percent. Additionally, these companies have reported higher levels of client satisfaction, increased employee satisfaction, and reduced operational costs ranging between 10 and 20 percent.
Yet customer experience (CX) is the top priority for only 46% of business professionals surveyed by SuperOffice. This gap highlights a crucial opportunity for industrial brands to differentiate themselves – by providing exceptional after-purchase support.
After the sale, the customer relationship has only just begun. How vendors handle technical support, warranties, spare parts availability, and ongoing training can make or break long-term loyalty and advocacy. Simply put, after-purchase support is the new battleground for winning customers in the B2B space.
This post explores key strategies and best practices that industrial product companies can leverage to excel at after-purchase care. Read on to learn how to turn that new customer into a repeat buyer and, possibly, a loyal brand ambassador.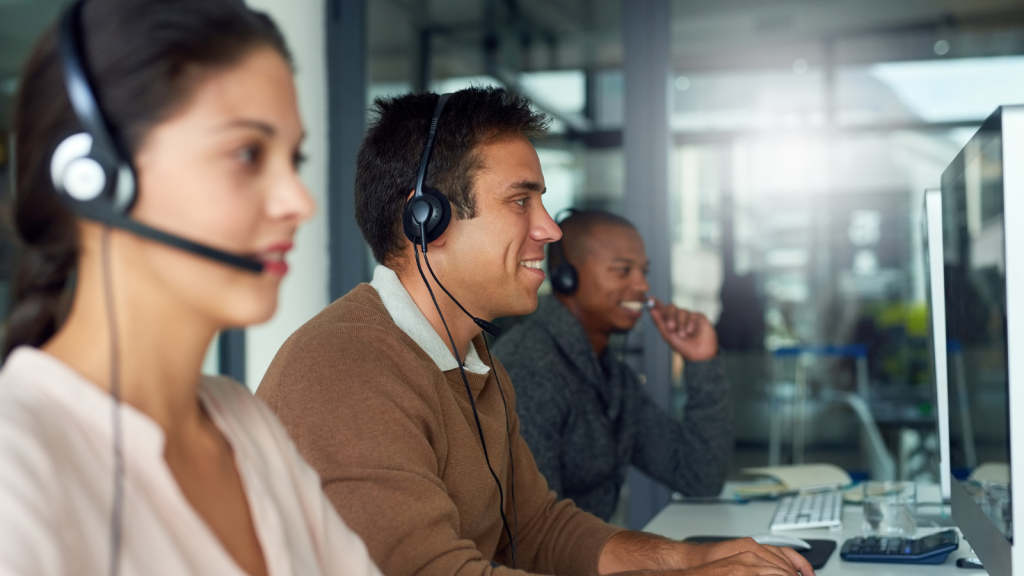 What is After-Purchase Support and Why is it Important?
After-purchase support, also known as after-sales service, refers to any assistance, troubleshooting, or customer service that a company provides after a product's initial sale and delivery. It includes all interactions that help customers properly use, maintain, and repair products to derive their intended value. In other words, this is a strategy to cultivate a long-term relationship with a customer.
Some critical components of the strategy include:
Training and onboarding

: Providing instructions, manuals, and demos to help customers operate complex equipment like CNC machines or 3D printers properly.

Troubleshooting and technical support

: Assisting customers when they encounter issues or problems with products through channels like call centers, online ticketing systems, and on-site support. Quickly diagnosing and resolving technical issues is crucial.

Maintenance and repair services

: Regular maintenance and servicing to ensure ongoing performance and minimize downtime. Also, prompt repair or replacement when products break or malfunction.

Parts/accessories supply

: Having replacement parts and accessories readily available for customers to purchase when needed. You can improve convenience by offering fast shipping and easy reordering.

Software updates

: Pushing out upgrades to improve the performance of computer-controlled industrial equipment like plasma cutters.

Community forums

: Online communities where customers can discuss products and get peer advice. This provides social proof and reduces the direct support burden. For example, contractors can discuss products like nail guns or rotary hammers and get advice from peers.
After-purchase support is critical for customer retention – the ability to keep existing customers purchasing from your company. Studies show that good after-sales service can make customers more loyal and likely to buy again. Poor after-sales service often causes customers to churn and switch to competitors. By providing an excellent after-purchase experience, industrial brands can drive recurring revenue from established customers.
Understanding the specifics of after-purchase support as relates to your nature of business is critical. For example, it helps industrial product marketers to be able to distinguish between business-to-business (B2B) and business-to-customer (B2C) after-purchase support. The two types of after-purchase support differ in many ways – consider the following scenario to see how.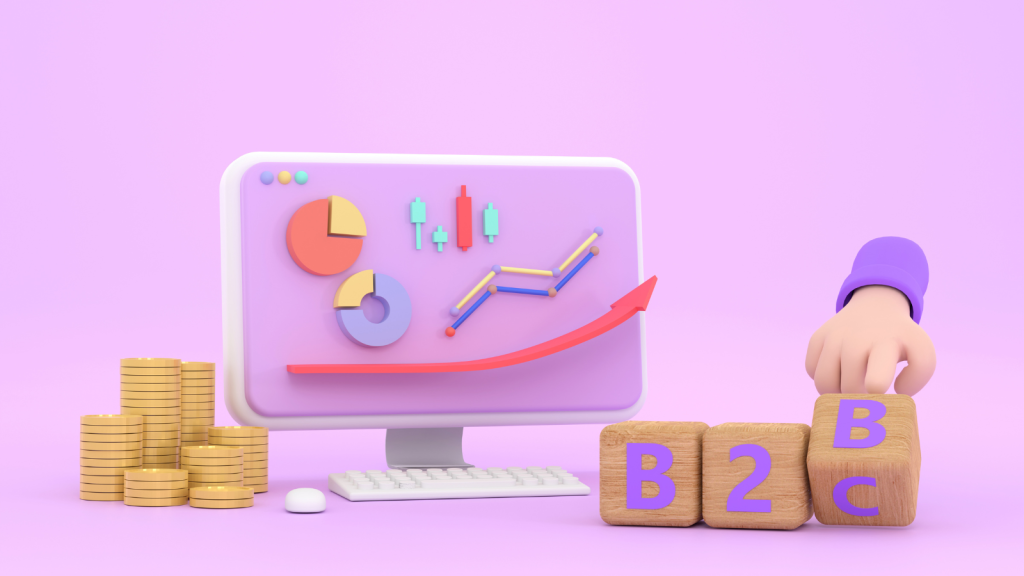 Scenario: A Manufacturer of Power Tools
Imagine a power tools manufacturer with a wide range of products, including drills, saws, and sanders. The company sells the products to both B2B and B2C customers. Here is how it would approach after-purchase support for each category of customers:
B2B after-purchase support
 

Customization and bulk purchases

: B2B customers, such as construction companies, often require bulk purchases and may request customizations or specialized configurations for their power tools. The after-purchase support team works with these clients to fulfill their specific needs. For instance, a construction firm may need power drills with extended battery life for remote job sites, and the manufacturer accommodates this requirement.

Technical training and on-site support

: B2B clients typically have employees who need training to operate the power tools safely and efficiently. The support team provides comprehensive training programs. The manufacturer may also offer on-site technical assistance for troubleshooting and repairs.

Long-term service agreements

: The manufacturer offers long-term service agreements to B2B clients, ensuring routine maintenance, spare parts availability, and priority repairs. These flexible agreements may cover extended periods, such as multiple years, to align with the client's construction projects.

Relationship building

: The manufacturer stays engaged with customers to understand evolving needs, offer product upgrades, and provide tailored solutions.
B2C after-purchase support
Standardized products

: In the B2C context, power tools are sold as standardized products with limited customization options. Customers choose from available models and features. After-purchase support focuses on helping consumers set up and use the power tools effectively based on the user manual.

User-friendly resources

: The manufacturer provides user-friendly documentation, online tutorials, and customer support resources for consumers who may not have extensive technical expertise. The consumers may access customer support through a helpline or email to address common inquiries and basic troubleshooting.

Limited service agreements

: B2C customers may have the option to purchase limited service agreements for routine maintenance and basic repairs, but these agreements are generally shorter in duration and cover standard maintenance tasks.

Transactional relationships

: B2C interactions are more transactional in nature. The manufacturer ensures a smooth purchasing process and addresses immediate customer concerns. While customer feedback may influence future product improvements, ongoing engagement is typically lower.
This scenario shows that after-purchase support benefits B2B businesses more. Specifically, the strategy helps the brands to keep customers happy, building long-term relationships and loyalty. But precisely what makes this strategy important?
It prevents buyer's remorse and builds trust

: After investing in expensive industrial machinery or tools, the last thing you want is for the customer to experience regret or feel they made a poor decision. Excellent after-sales service prevents buyer's remorse and builds credibility.

It ensures continued business

: By quickly resolving issues as they arise and keeping equipment running smoothly, you ensure customers continuously get value from products. This makes them likely to purchase again when the need arises.

It is the key to customer retention

: As mentioned earlier, good after-sales service boosts customer loyalty. Customers will be less likely to switch suppliers if you provide an excellent after-purchase experience.

 

It maintains an excellent reputation in competitive markets

: Industrial markets are often highly competitive. So, providing better after-purchase support than rivals earns you a reputation for exceptional service, helping attract new customers.

Upsell/cross-sell opportunities

: After-sales interactions allow you to showcase complementary products, accessories, parts, and services that customers may need. This can lead to additional sales.

 

Product improvement insights

: Feedback from customers using your products gives valuable insights into issues and opportunities for improvement for future product iterations.

Word-of-mouth referrals

: Happy customers are likely to recommend your brand to others. Positive word-of-mouth is great for acquiring new B2B customers.
Clearly, the after-purchase support strategy is a critical aspect of a company's desire to lock in existing customers for the long term and even attract new ones. However, the SuperOffice analysis cited earlier proves that not all industrial brands have after-purchase support as a top priority. This is not to say that this strategy should be at the top of the list of priorities. Instead, the argument here is that building lasting relationships with customers is the surest way to thrive in the B2B space. And after-purchase support is a proven approach for achieving this goal. So, how can industrial brands excel at after-purchase support? They can follow the steps below.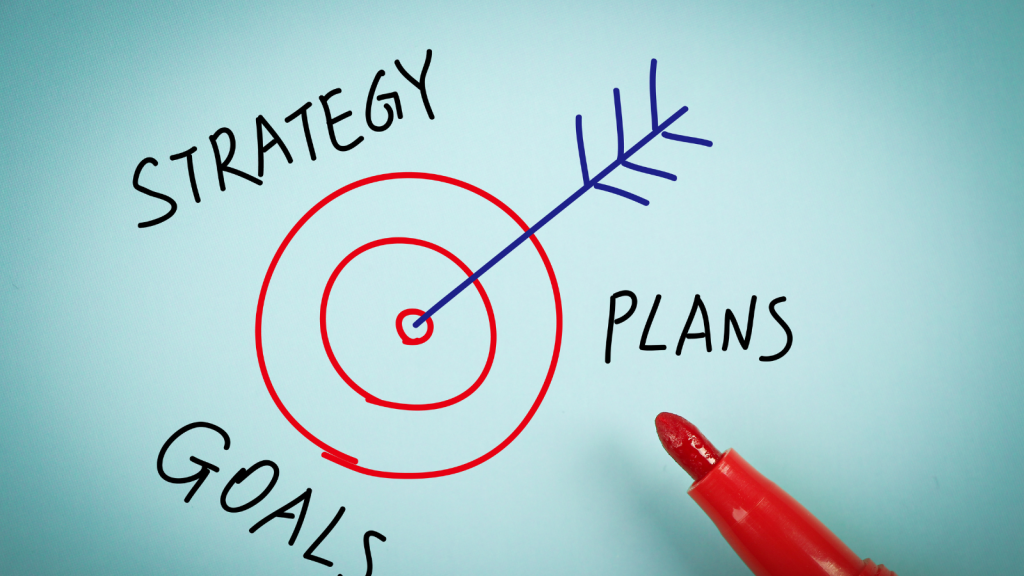 Steps to Excel at After-Purchase Support
Start with a Strategy, Always.
Strategy is the plan of action that organizations develop to assist the management to achieve business goals. For example, suppose an industrial brand wants to improve the relationship with existing customers. In that case, the best approach would be to devise and implement an after-purchase support strategy that inspires loyalty. 
An excellent strategy is built on comprehensive knowledge of customer needs, which is achievable through research. For example, the enterprise brand could survey buyers like construction crews and manufacturing plant managers to identify common questions or problems with their products, such as precision drills, saws, and cutting tools. The company can then prioritize addressing high-frequency issues like drill bit replacements or saw blade sharpening. Research will also reveal if customers prefer proactive maintenance reminders as opposed to reactive troubleshooting.
As part of the strategy, the industrial brand should create a support team and assign clear roles and responsibilities. For example, the team could have tier-1 reps handling basic how-to questions, tier-2 techs diagnosing complex equipment issues, and on-site technicians available for emergency repairs.
The strategy should also include the procedure for creating resources like service agreements outlining expected response times and resolution targets. It should also establish communication protocols specifying mediums like phone, email, and live chat for different inquiry types. Most importantly, the strategy should accommodate a customer relationship management system to help track interactions and provide holistic customer histories.
Set Clear Expectations Before the Sale
For industrial brands, a successful after-purchase support strategy begins before the sale. There is much the companies can do, but setting clear expectations for their customers is most critical. Among the many things it can do, a business-to-business (B2B) company can discuss support terms with customers upfront. For example, the sales reps can review service contracts, standard 1-year equipment warranties, and any premium service level agreements (SLAs) with faster response times. They should provide specifics like 24/7 phone support with 2-hour callback, with on-site repairs within 24 hours of request.
The point here is to convince the customer that the vendor values transparency. Some additional steps brands could take include clarifying what standard support is included with purchases versus "extras" like training seminars or rapid replacement programs.
Make Follow-up Communication a Priority
One of the most successful approaches for businesses to stand out in a competitive environment is embracing proactiveness. To be proactive is to take the initiative to anticipate and address customer issues before they become apparent. Business have no better way to anticipate issues than following up customers after they have made a purchase.
For example, a brand can call customers one week after delivery to confirm they are satisfied and the products they bought are operating as expected. Even better, these follow-ups should come at key milestones like contract renewal dates, which presents opportunities to retain existing customers.
The company should also demonstrate care through regular touchpoints via email newsletters, quick satisfaction surveys, and courtesy check-in calls. While at it, the service reps should listen closely to identify emerging issues and swiftly address concerns.
However, this outreach should be thoughtful. Customers should not feel that you are being intrusive. For instance, if a customer hasn't ordered a particular item in a while, say a drill bit replacement, you can check if their supply is running low. The timing of this outreach should be informed by experience or analysis of previous purchase behavior. This ensures that the customers feel cared for and understood – after all, who knows exactly when your stock is running out if they do not care about your business?
Done the right way, the initial contact serves multiple purposes:
It demonstrates an industrial brand's commitment to customer happiness.

 

It provides an opportunity to address any immediate concerns or questions the customer may have.

 

It sets the tone for the ongoing support relationship.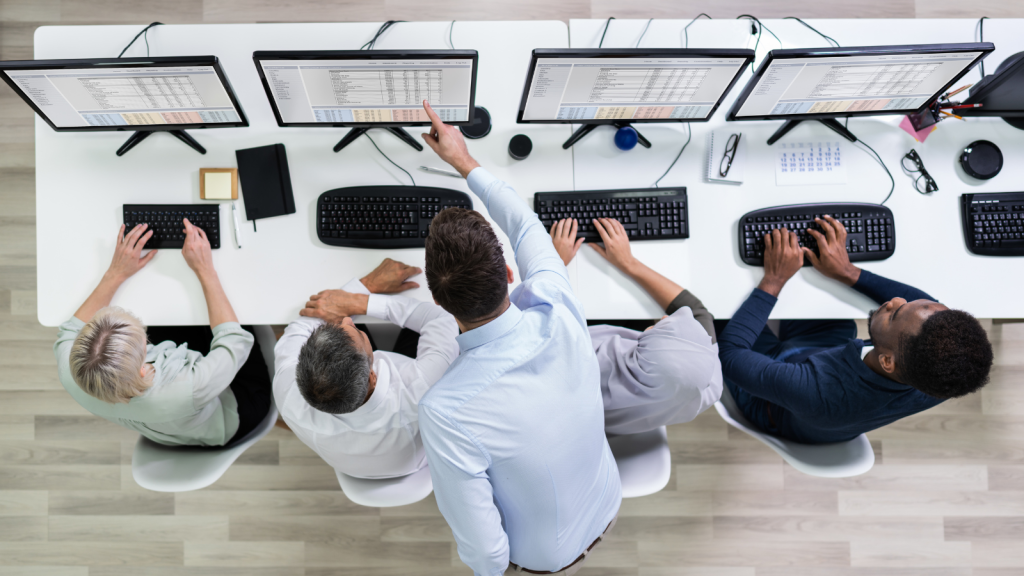 Develop Educational Resources and Training
Industrial brands have many reasons to create educational resources and design training programs for their customers. They include product understanding, enhancing the brand's credibility, reducing support costs, upselling and cross-selling, and customer retention. While all reasons are essential, the latter (customer retention) is most relevant as an integral part of the after-purchase support strategy. You can leverage this technique in several approaches:
Ensure each product has a quick start guide, FAQ documents, complete manuals, and step-by-step video tutorials.

You should recognize that providing easily accessible information is the standard if you must establish long-term relationships. A possible approach is by creating comprehensive FAQ documents, user manuals, and step-by-step videos that cover everything from product setup to troubleshooting common issues. Yes, these documents are a lot, and companies may struggle with keeping track unless they use management solutions, such as product information management (PIM) and digital asset management (DAM). Even better, a few PIM and DAM platforms like Catsy autogenerate PDFs of product data and marketing collateral. This functionality makes product information available for offline access and syndication to channels. In other words, industrial brands can use solutions like Catsy to automate attaching essential documents to each product sold.

Host webinars and in-person/virtual training sessions.

Industrial marketers should offer additional learning resources, such as webinars and training sessions, to cater to various learning preferences. These sessions provide hands-on experiences and opportunities for customers to interact directly with an industrial brand's experts, ensuring they can maximize their products' utility. tools.

 

Leverage user community forums and knowledge bases.

Community forums are

an excellent resource for customers. They learn from other users of your products how to approach specific issues when they arise, and how to apply them optimally. You can also create and maintain a knowledge base for customers to find answers to technical issues without the need to engage your customer services representatives.

Update materials continuously based on feedback.

The best tools in the business constantly evolve to adapt to changing situations in the environment in which they are used, and user feedback is the primary driver. Accordingly, you should continuously iterate your products and update key documents to reflect the changes. Thankfully, this process should be easy for brands that leverage PIM and DAM tools to manage product content. PIM and DAM help to streamline the process of updating materials by creating a single source of truth that can be updated and synced across channels in real-time. For example, as feedback comes in and the details captured in the PIM, the changes are reflected in all connected channels automatically. Also, all essential stakeholders can access the most current and verified product details. When it is time to create new PDFs of marketing collateral, you do not have to worry about completeness and accuracy because the PIM takes care of these.
Go above and beyond when needed
While the basics of after-purchase support are expected, industrial brands can earn loyalty by occasionally going above and beyond when customers need help. Brands should recognize that customers often encounter critical situations requiring outside help. In that case, they should step up for the customers, which will earn their complete trust and their purse for many years ahead. Some specific actions brands can take include:
Waive fees, extend contracts, and provide discounts:

Acknowledge that unforeseen circumstances can affect customers' operations. So, when warranted, the businesses should be willing to be flexible by waiving fees, extending service contracts, or providing discounts to ease the financial burden on their customers.

Take extra time to resolve complex issues:

Recognize that some problems may be difficult and require additional time and attention. They should not rush through these cases; instead, they should dedicate the necessary resources to ensure the problems are resolved effectively.

Make gestures unique to customer preferences:

Successful industrial brands value customization. As such, brands should take the time to understand each customer's preferences and, when appropriate, make gestures that resonate with organizational priorities, including offering customized emergency support plans, tailored compensation packages, surprise upgrades, and loaner equipment during repairs.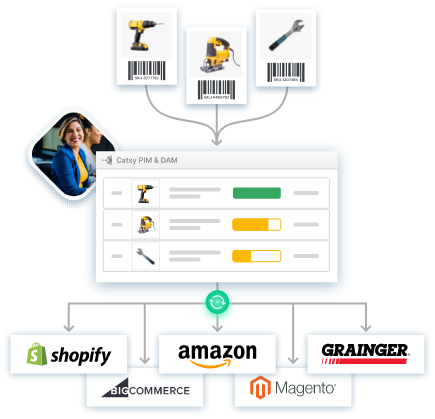 In conclusion, B2B buyers are not simply focused on functional aspects and transactions. Like consumers, business customers value great experiences and relationships with vendors. Brands that provide exceptional after-purchase support are rewarded with increased loyalty, repeat purchases, positive word-of-mouth, and enduring mutually beneficial partnerships.
However, though crucial, many industrial brands still fail to prioritize after-sales service. Those that excel at this critical capability often deploy proven techniques such as setting clear expectations, proactive follow-up, comprehensive educational resources, community building, and going the extra mile when required. While the specifics may differ based on the industry and products involved, these best practices provide a solid framework.
Ultimately, to deliver standout after-purchase experiences at scale, industrial brands need robust tools and infrastructure. For instance, PIM and DAM solutions are pivotal to streamlining content production and distribution in a dynamic environment. Implementing the right technologies and processes allows manufacturers to create, manage, and update the extensive range of customer-facing materials needed more efficiently. This enables teams to focus their energy on high-value engagement with customers, fostering lasting and mutually rewarding relationships. Most importantly, industrial brands can make after-purchase support a distinctive competitive advantage by dedicating themselves to continuous improvement.
Summary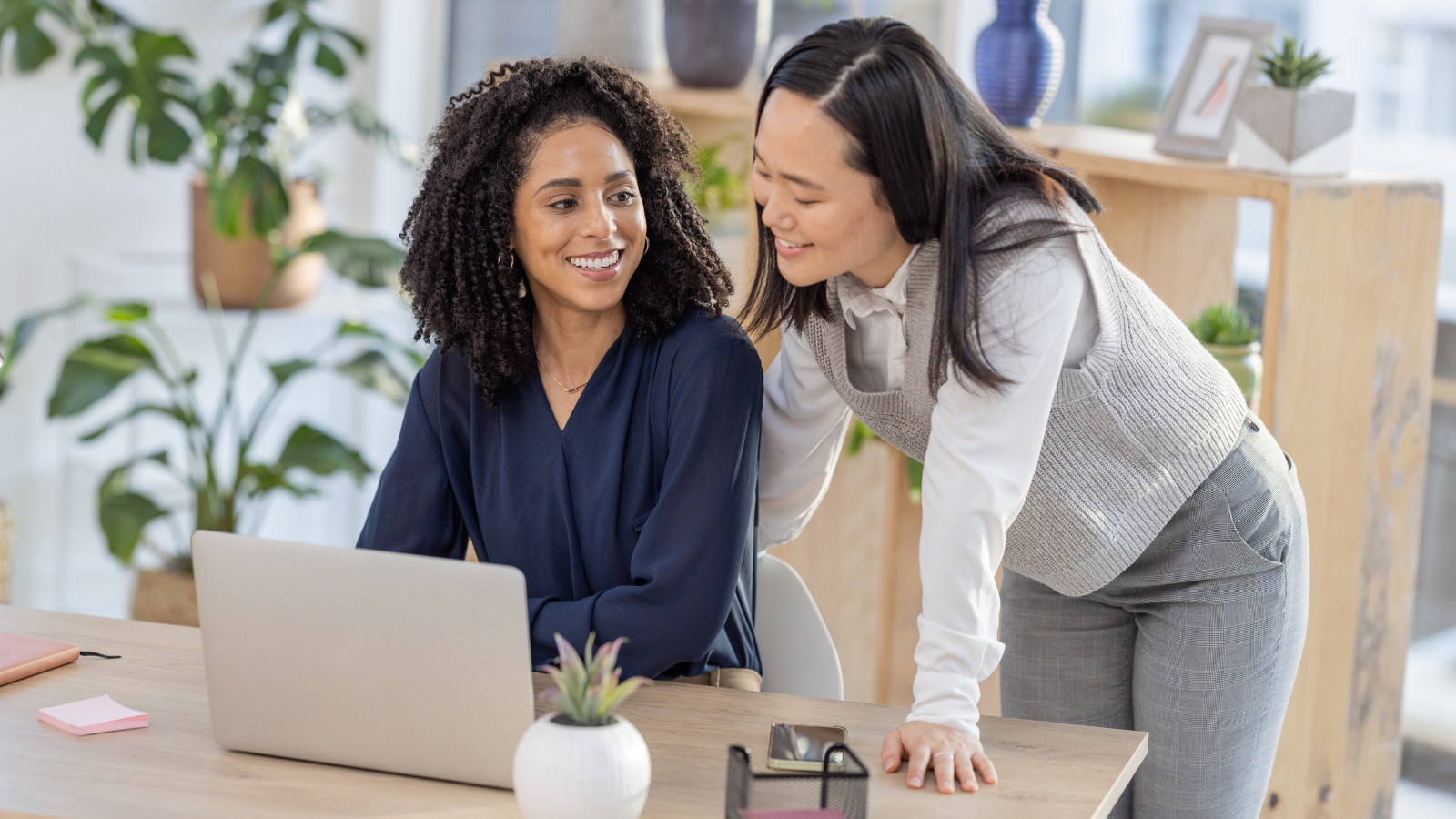 Article Name
How to Excel at After-Purchase Support as an Industrial Brand