Optimizing Your Techstack for Multichannel eCommerce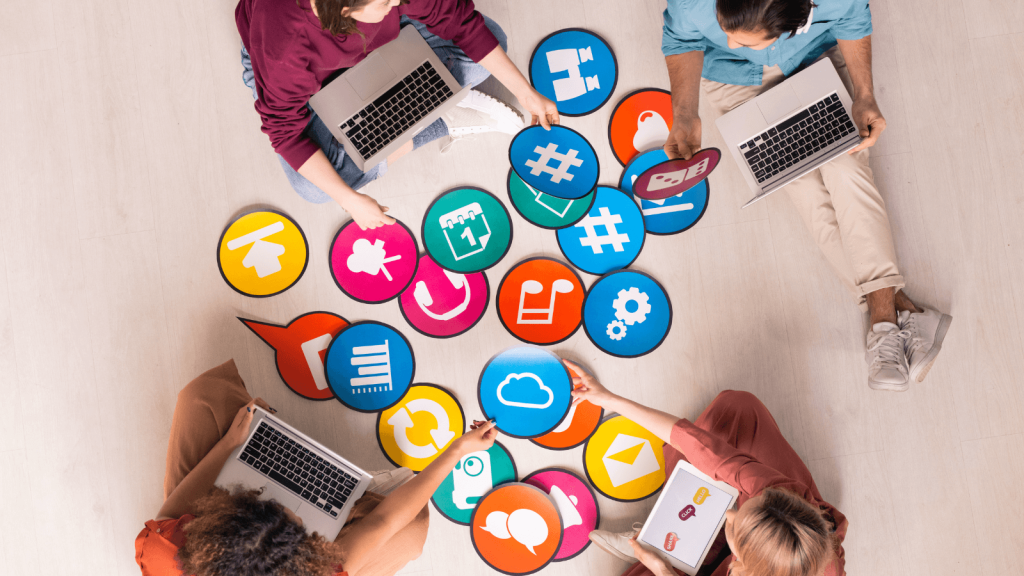 The ever-growing consumer demand for convenience and choice has fueled a transformation in eCommerce, and the multichannel approach is quickly taking over from the days when businesses could afford to be complacent with a single sales channel.
This transformation has opened up a plethora of opportunities for e-Commerce tech companies and businesses to engage with customers at every touchpoint of their buying journey. The trend of incorporating techstack for multichannel eCommerce is now giving rise to even more exciting channels, such as live shopping, which is an extension of social commerce that is becoming popular, especially in China. It's also catching up in the US, where at least 25% of surveyed Gen Z shoppers have participated in some live shopping events. 
Each channel has its unique success tricks, largely driven by various technologies. But merely using the tools is never sufficient. You need to constantly make sure the technologies are properly optimized for effective performance. 
How can you optimize all that technology you use to drive your eCommerce business across different channels? 
This article seeks to answer this question. To make sure we're starting from a clean slate, we'll get the basic definitions out of the way. 
In this article you'll learn: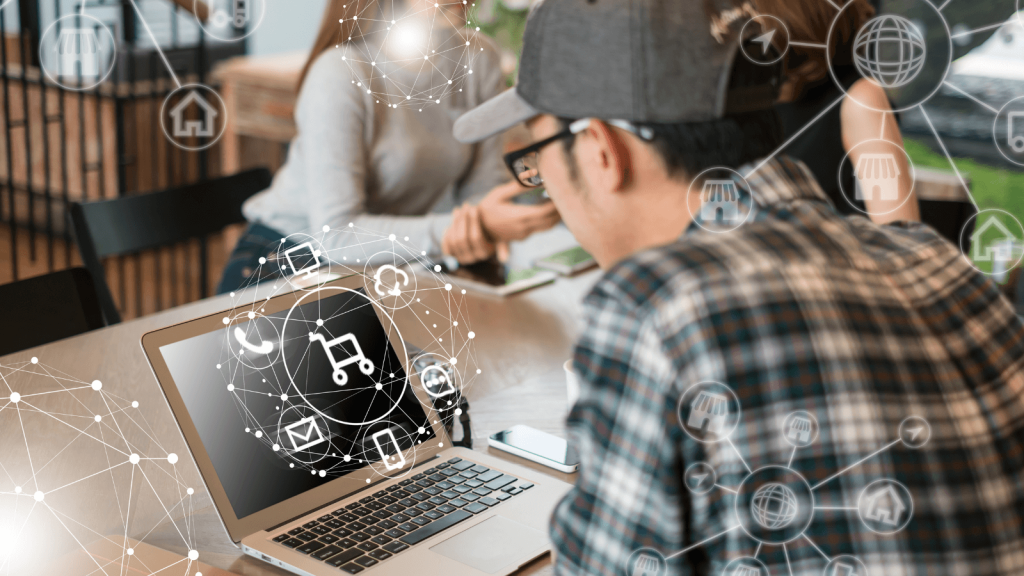 What is multichannel eCommerce?
Multichannel eCommerce refers to a sales strategy in which an eCommerce business sells products through more than one channel. The goal is to reach as many potential customers as possible, wherever they are.
Let's take the example of a typical brand manufacturer. They might sell their products through various channels, including:
Their own website: The retailer could have a website store where customers can browse and purchase products directly.
Online marketplaces: They could also sell on popular online marketplaces such as Amazon, eBay, or Walmart. 
Wholesalers: These are entities that buy products in bulk directly from the manufacturer, then go sell to retailers.
Distributors: They get into arrangements with the manufacturer to distribute their products. The distribution can be to wholesalers, retailers, or even the final consumer depending on the product type.
In  2022, international multichannel sales reached $491 billion. This figure is expected to reach $575 billion by the end of 2023.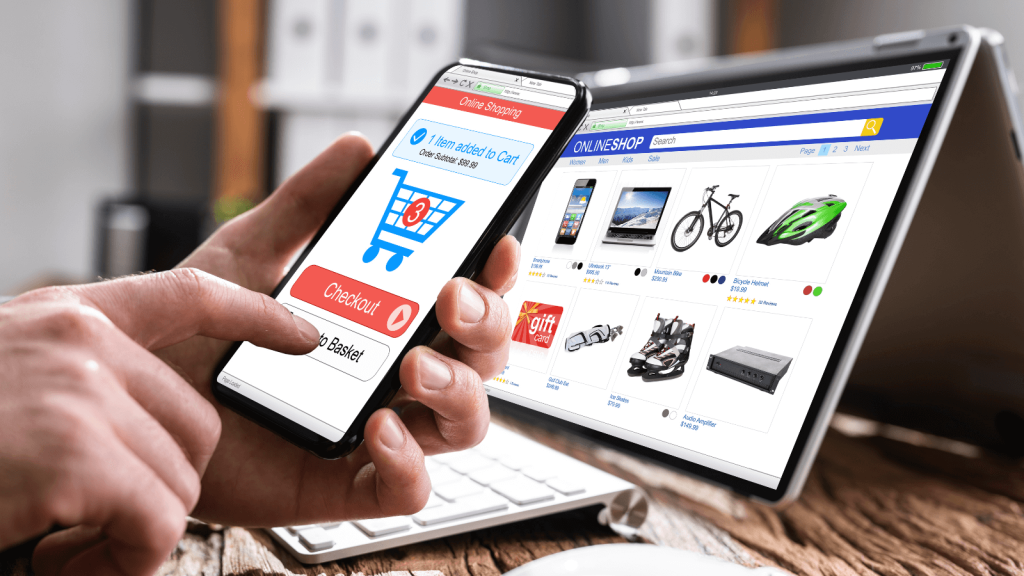 What do we mean by techstack for multichannel eCommerce?
To better understand this, how about we start by understanding what we mean by a techstack?
Simply put, a techstack is the collection of tools that enables you to accomplish a certain goal. The goal could be anything. The term originated in software development.
For example, if you are an entrepreneur starting a new business, your tech stack might include tools such as accounting and project management applications, etc.
Based on this understanding, it then follows that a multichannel eCommerce tech stack is the collection of technologies that enable eCommerce businesses to sell their products through multiple channels.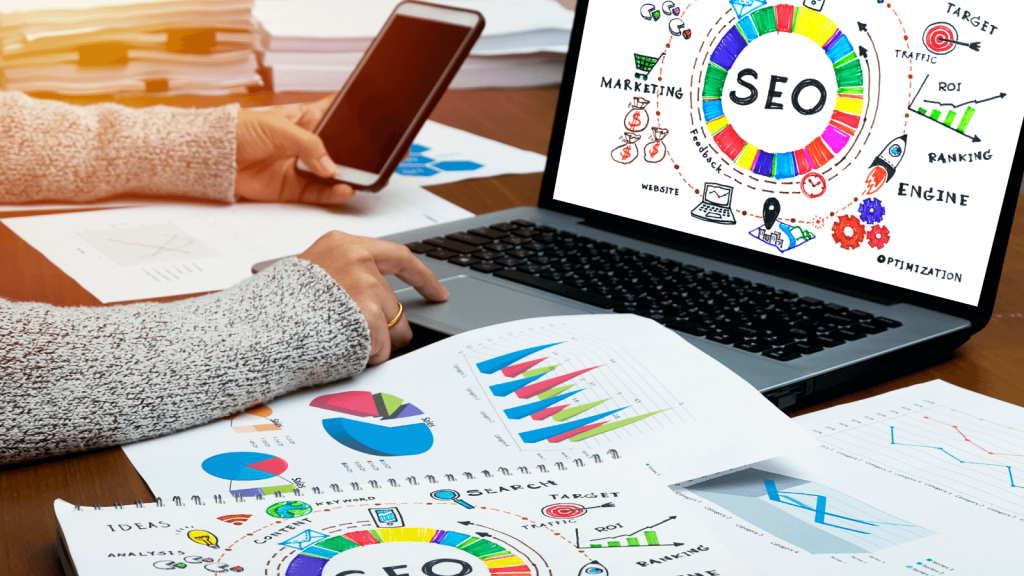 What do we mean by optimizing the techstack for multichannel eCommerce?
Multichannel optimization means that you are improving the performance and efficiency of the set of technologies you use across the different channels that you use to promote or sell your products.
In other words, you are looking for ways to make the tools work better –  to make the most of their features and functionalities. The goal is to ensure that you are constantly maximizing efficiency, reducing costs, and improving the customer experience, ultimately leading to higher customer loyalty and long-term growth.
Before we get to the ways to optimize, let's look at some of the common tech stacks for multichannel eCommerce:
The typical techstack for multichannel eCommerce
The technologies we have featured below collectively make up the most common techstack for multichannel eCommerce. If you are using multiple channels in your eCommerce, then you are probably using some, all, or more tools in addition to the ones we have here. 
To make it easy, we've divided the typical tech stack into broad categories: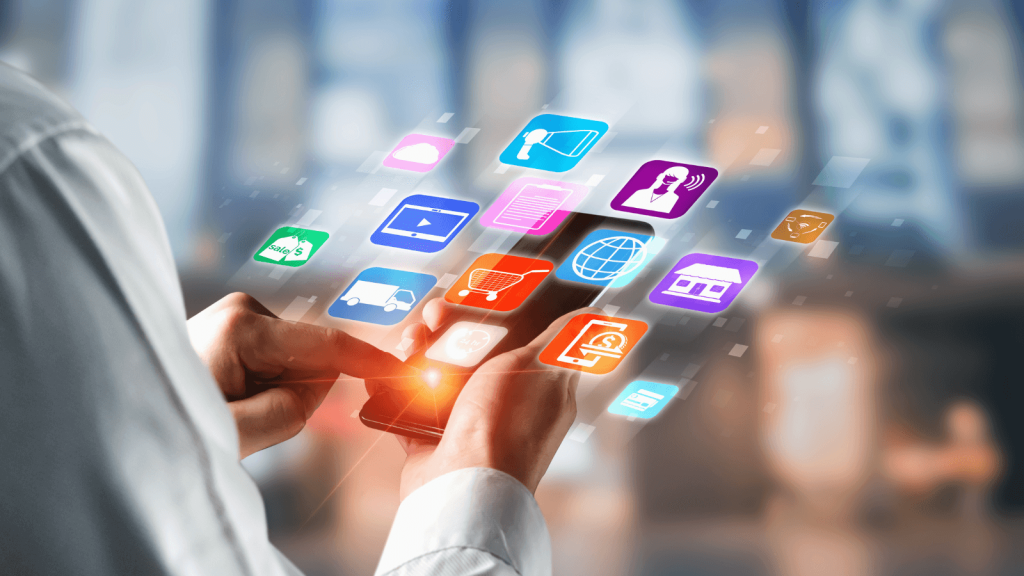 Of course, this is where it all starts. Without the channels, we can't say we have an eCommerce business. 
Here are the specific categories of channels that an eCommerce business can use: 
Your website
This is the mother of all channels. It's where the eCommerce journey is actually born for most businesses. Although some entrepreneurs decide not to start with their own website and instead go straight to third-party channels, it's advisable that you have a website as one of your channels from where you can sell your products directly.
But it's also understandable that you may not have adequate financial resources to build a competitive eCommerce website. In this case, your best bet is to start on third-party channels. That's also fine, you'll still succeed. 
eCommerce platforms
These channels let you build a website, making them great when you want to create a brand. So you're not just selling for the sake of selling. You are keen to shape your business into a strong brand.
Examples of such channels include:
Shopify
WooCommerce
BigCommerce
Ecwid
Shift4Shop
Sellfy
Marketplaces
Marketplaces are channels that enable you to sell without having to build a website and brand. You simply create an account, list your products and start selling. It's so easy to get started on marketplaces.
Examples of marketplace channels include:
Amazon
Walmart
eBay
Target
Alibaba
JD
Flipkart
Social media
Social media channels have traditionally been used as marketing hubs, where companies promote their products and attract potential customers to their eCommerce platforms or marketplaces. This model is still applicable today. But as mentioned earlier, we are now witnessing the rise of social commerce, where social media platforms are building tools that enable businesses to sell directly.
A social media channel like Facebook commands upwards of 1.6 billion daily users. That's about 1/4 of the entire global population. It's such a behemoth channel for your eCommerce business.
More social media channels where eCommerce can thrive include:
Instagram
Twitter
Snapchat
YouTube
TikTok
Pinterest
According to projections, the social commerce market is anticipated to experience a steady 30.8% year-over-year growth rate until 2025.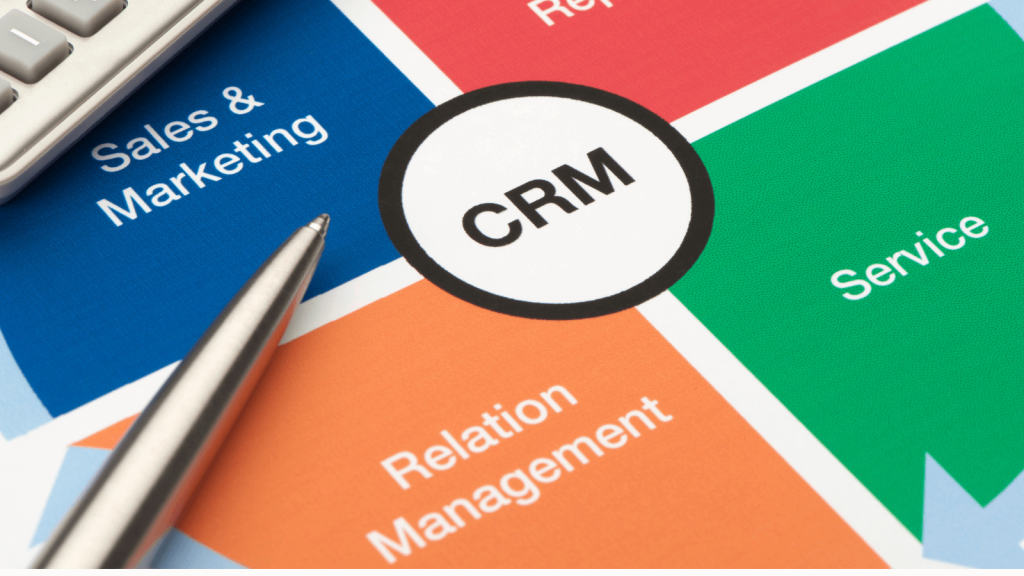 As the name suggests, customer management technology allows you to manage customer data and relate with them better. 
You are able to improve interactions with customers through user-friendly services, build customer loyalty, and ultimately drive sales growth.
CRM is perhaps the endless business tech stack that any size of the company in any industry will always find handy. Whether you have 10 or 10 thousand customers, you'll always need some kind of  CRM tool – it never gets old.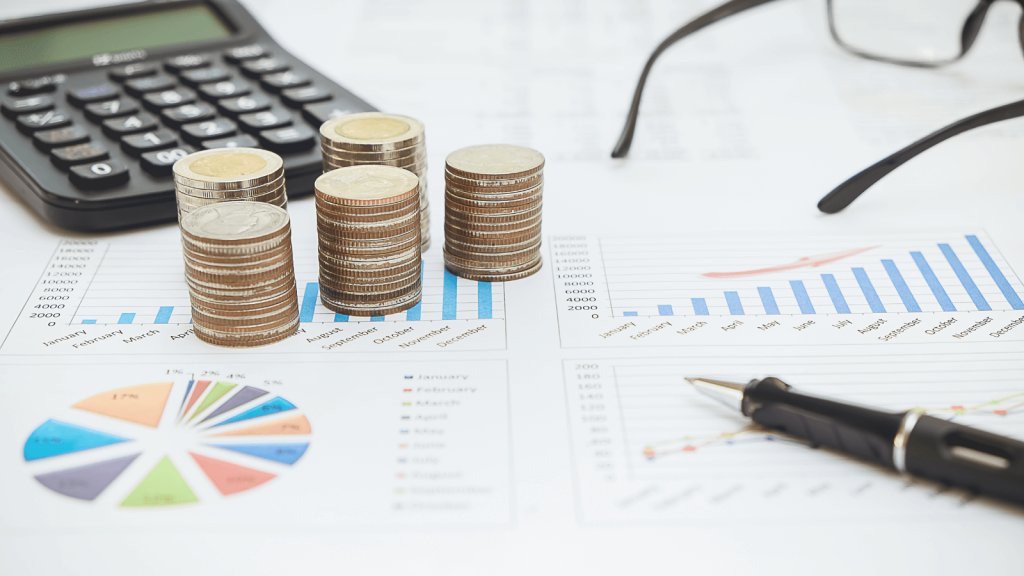 Financial technology allows businesses to run efficient finances, from payment to accounting and procurement. For eCommerce, there are two main types of financial tech stack:
Payment processing
Payment processing is a critical part of eCommerce transactions. According to Forrester, something as simple as just adding a new payment method, for example, can lead to an increase in sales. This is because some customers simply prefer to use certain payment methods, which can make them shift to a company that offers that payment option. 
There are several payment processing options, including payment gateways, mobile payments, and digital wallets. 
Payment gateways are online platforms that allow merchants to process credit and debit card transactions securely. Some popular payment gateway options include PayPal, Stripe, and Square.
Mobile payments, also known as mPayments, allow customers to pay for goods and services using their mobile devices. Examples of mobile payment apps include Apple Pay, Google Pay, and Samsung Pay. These apps use Near Field Communication (NFC) technology to enable payments by tapping the phone on a payment terminal.
Digital wallets allow customers to store payment information securely in one place. Customers can then use this information to make purchases without having to re-enter payment details each time.
Accounting
These tools allow businesses to automate accounting processes, such as invoicing, expense tracking, and financial reporting. They can also integrate with other financial tools, such as payment gateways, to provide a complete financial management solution.
Some common accounting software solutions include QuickBooks, Xero, and Wave.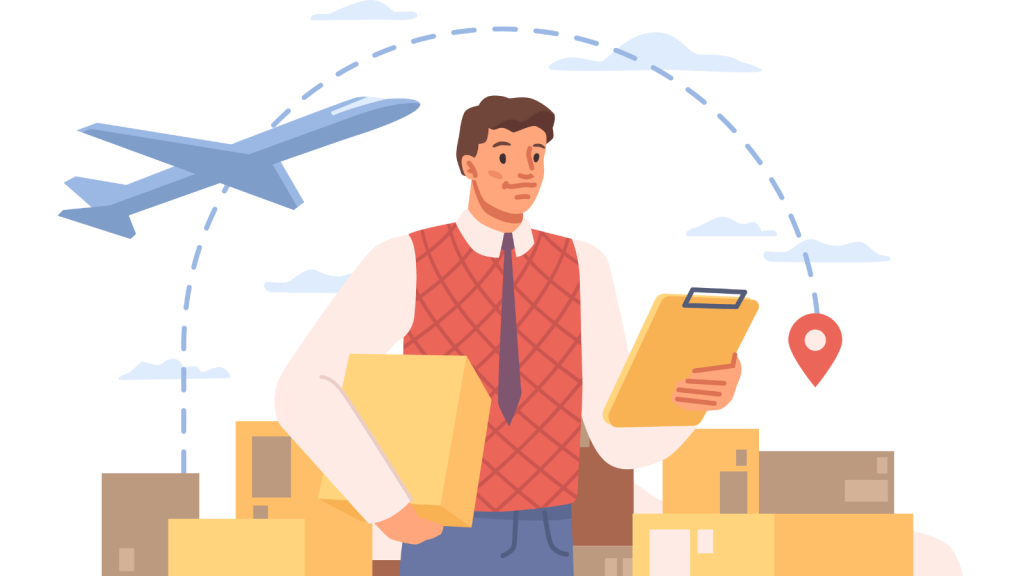 In the context of eCommerce, logistics technology includes tools such as inventory management, order management, shipping and fulfillment, and warehouse management.
An efficient techstack for multichannel eCommerce logistics should be able to integrate with a variety of systems, including those for order management, order tracking, warehouse management, shipping and fulfillment, and customer service. It should be able to generate custom reports and analytics, as well as enable integration with third-party services. Additionally, it should provide scalability and flexibility to accommodate future growth and changes in the eCommerce marketplace. Finally, it should be able to integrate with different payment processors and be able to handle multiple currencies.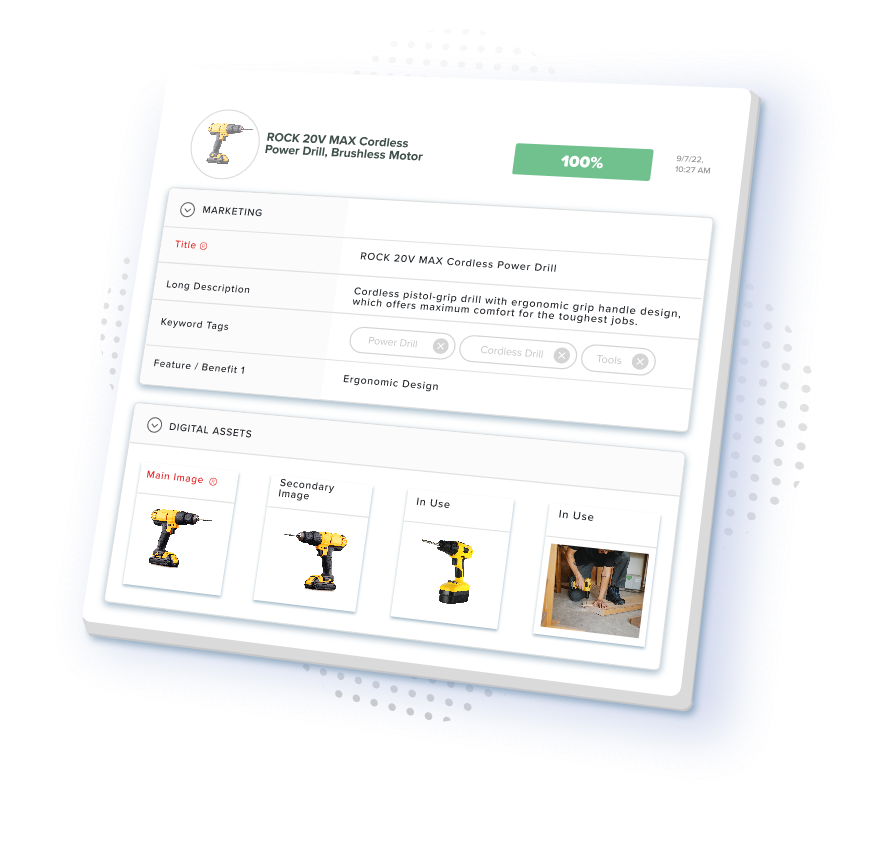 Product Information & Digital Asset Management
This refers to collecting tools for managing and distributing product information and digital assets across various channels.
The tech stack under this category typically includes product information management (PIM) and digital asset management (DAM) systems. These systems allow you to create a single source of truth for product information and digital assets, ensuring consistency and accuracy across all channels.
The eCommerce marketing stack is one of the most common tech stacks and that includes the backend for eCommerce websites, and enterprise resource planning (ERP). Depending on the industry or business, the stack can get much larger or smaller.
Now we have a rough picture of what a techstack for multichannel eCommerce looks like. Next, how do you optimize it?
How to optimize your techstack for multichannel eCommerce
As we said earlier, optimization means making your tech stack more efficient. 
Let's set the stage by assuming you, and we have just started a new eCommerce company. We have built a nice website where customers can come and buy directly. We have also launched a presence on Shopify, Amazon, and Facebook. We are using Salesforce CRM, Stripe as a payment gateway for our website,  QuickBooks for accounting, Zoho for order management/inventory, Catsy PIM for product information management, and Catsy DAM for digital asset management. In short, this right here is our little multichannel eCommerce tech stack 🙂
Next, we need to answer the question: How do we optimize our tech stack? 
To best answer this question, you need to think about how to make this combination of technologies work most efficiently and deliver the most optimal results.
We're glad to share a couple of proven ways based on our experience working with successful eCommerce businesses selling across many different channels. 
PS: Feel free to replace any technologies/platforms with your favorite. The concepts will broadly apply universally. 
This is how to optimize: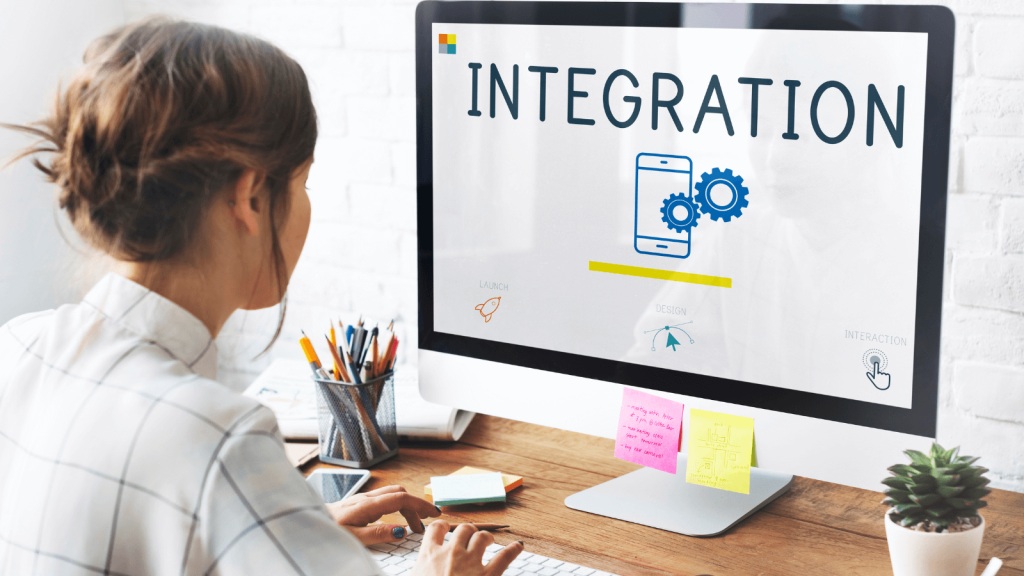 Businesses that integrate their eCommerce systems can see a significant reduction in order processing time and an increase in employee productivity. Other benefits include increased customer retention rates and revenue growth compared to those that do not.
Start by identifying which systems need to be connected. For example, you may need to connect your order management system with your payment gateway.
Next, determine which integration method is best for your needs. There are several different integration methods, including point-to-point integrations, middleware, and API-based integrations. Point-to-point integrations connect two systems directly, while middleware connects multiple systems through a central hub. API-based integrations use programming languages and interfaces (APIs) to secure systems and enable data exchange.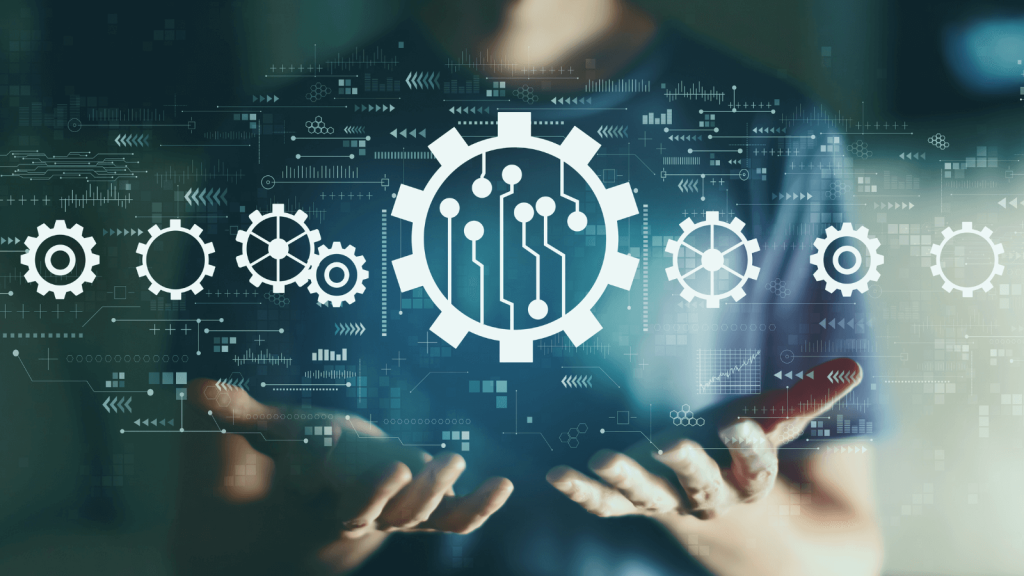 You can carry out automation within individual components of your tech stack or across multiple systems as part of a larger effort.
For example, you can set up workflows within PIM software that automatically trigger certain actions based on specific events or conditions. For instance, you could set up a workflow that automatically flags products for review if they have not been updated in a certain period of time, ensuring that your product data remains accurate and up-to-date.
It's estimated that over 40% of businesses, especially in the SMB category, never track inventory. This negligence alone can cost you, customers, and related overhead costs.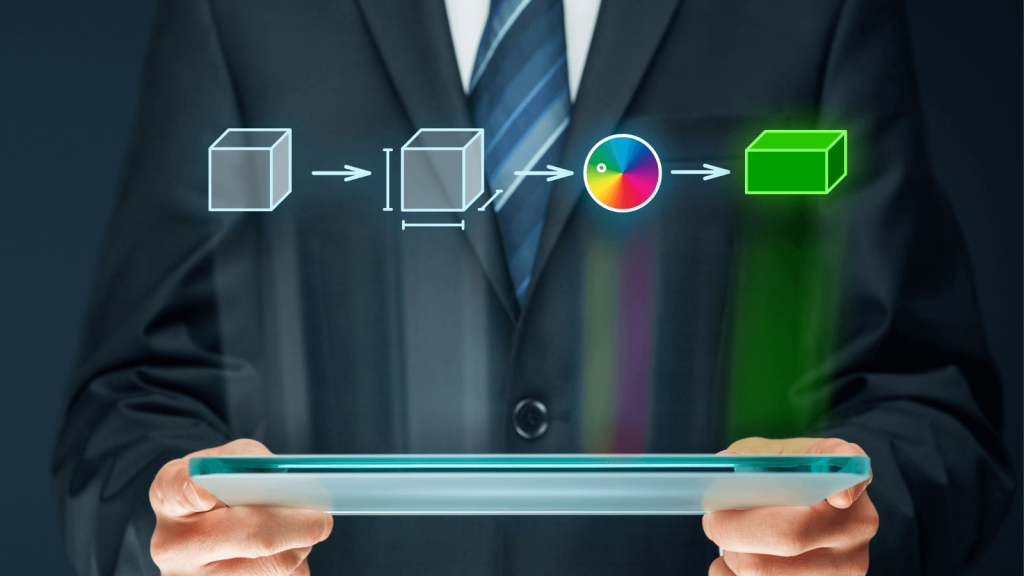 Customization in the context of multichannel eCommerce can involve adjusting the features and functionality of the different tools to improve performance.
For example, a simple customization on the CRM system that enables you to send follow-up appreciation messages after a sale can lead to a significant increase in sales. Studies have shown that follow-up communications like email enjoys about a 65% open rate. This can unlock a huge opportunity to sell even more.
Another emerging trend that you can take care of through customization is eCommerce bracketing. This is where a customer orders multiple types of the same product with the intention of choosing one, then returns the others. For example, if it's shoes, a customer may choose to order multiple different sizes of the same shoes to try them on and find the one that fits them. How can you customize your order management system to address this trend?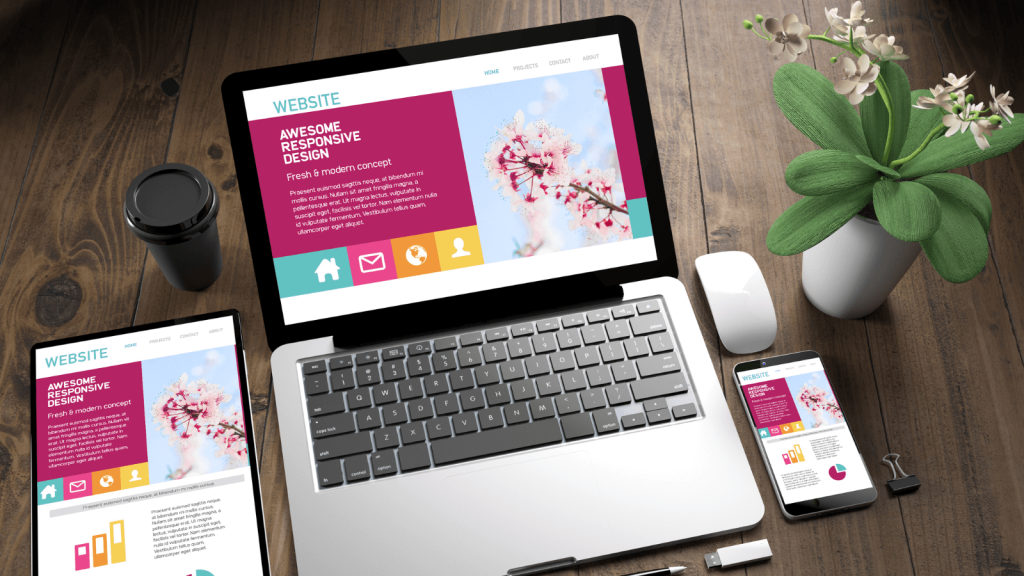 The mobile age is here with us, and your eCommerce business should not be left behind. According to eMarketer, Mcommerce sales will constitute 43.8% of all eCommerce sales in 2023 alone. This trend is expected to hold strong and mobile commerce will eventually take over.
To ensure that you are providing the best experience for your customers, you must ensure that your eCommerce website is optimized for mobile, with a great user interface and navigation system. You should also make sure that all your eCommerce features work on mobile, such as product search, cart, checkout, and payment options. You should also consider using a responsive web design, as this is a great way to ensure that your website looks great on any device. To ensure that your eCommerce site is optimized for mobile, you should use a tech stack that is designed to accommodate mobile commerce, such as React Native and Node.js. This will ensure that your site is fast, secure, and responsive on all devices.
Many components of the tech stack should be optimized to be easily accessible and functional on mobile devices.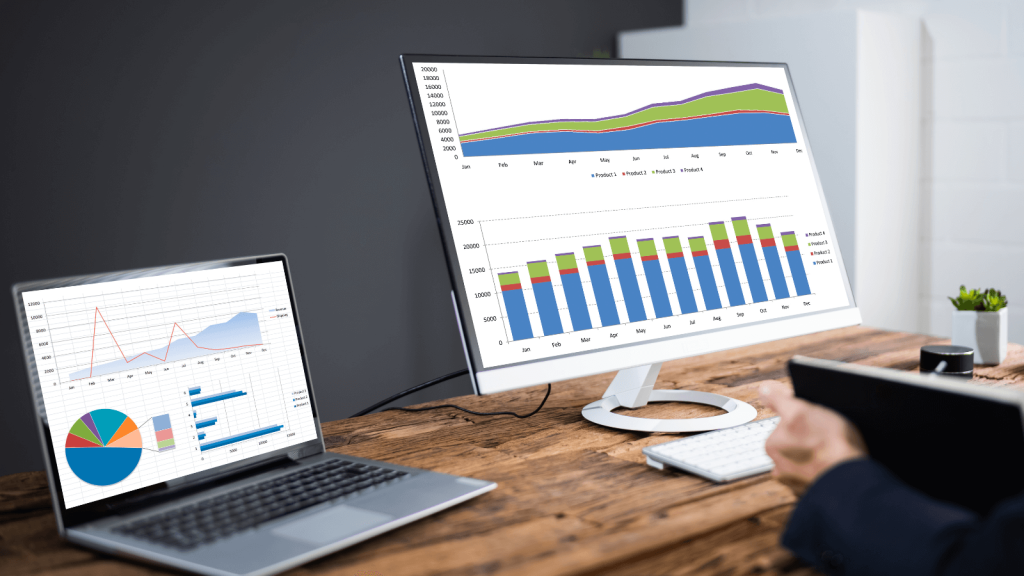 This simply means leveraging data to get the most out of your tech stack and drive growth.
With this data, you can easily identify areas that need improvement, such as checkout pages that have a high bounce rate or product pages with low engagement.
There are many analytics tools designed for different channels. For example, you can use social media analytics tools, such as Facebook Insights or Hootsuite, to monitor customer engagement, sentiment, and feedback on social media platforms. This data can be used to identify opportunities to engage with customers, improve the brand image, and drive sales.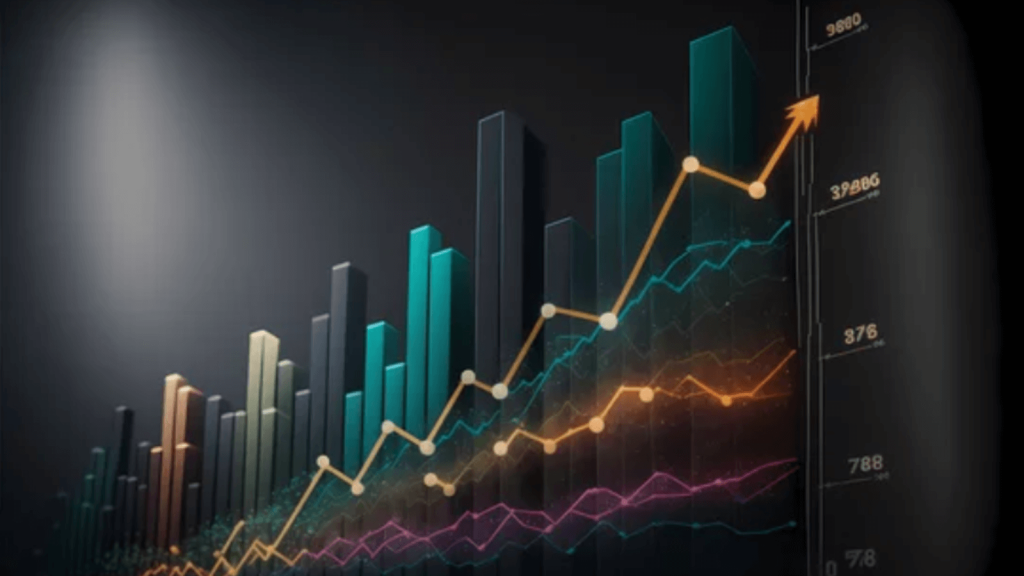 Scalability is the ability of a system to handle increased workload or growth. 
For example, you may need to ensure that your website and eCommerce platforms can handle high traffic volumes during peak sales periods, such as Black Friday or Cyber Monday.
One way to optimize your tech stack for scalability is to consider using a microservices architecture. This involves building your tech stack as a collection of independent, modular components that can be easily scaled as needed. This approach allows you to make changes to your tech stack more quickly and with less disruption to your business operations.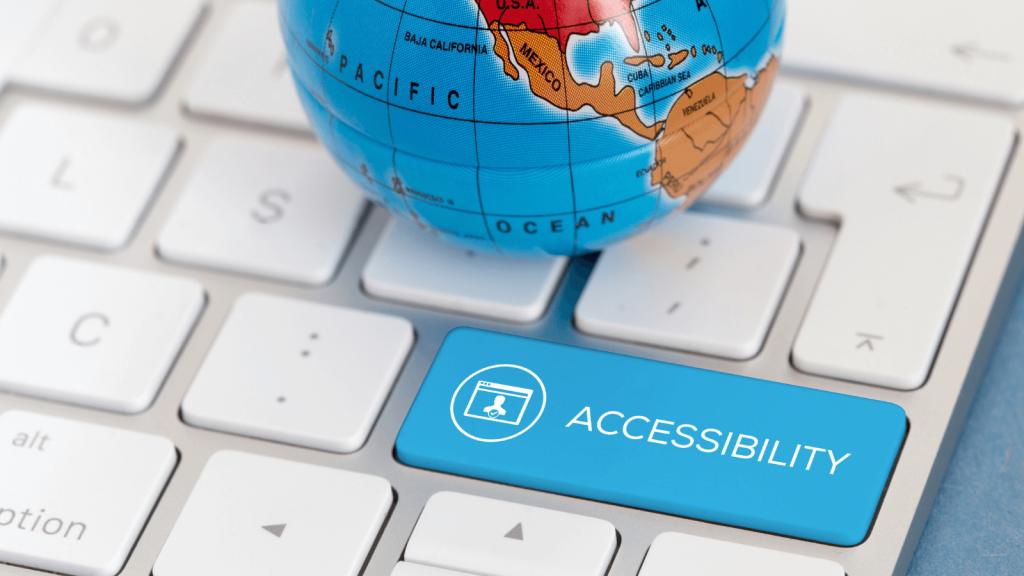 Where possible, your tech stack should be accessible remotely from any location. Your team should be able to access the tools they need to work from wherever they are, whether at home or on the go.
It's not just the teams that need remote access. If you work with suppliers who need to update product information in your PIM system, for example, you may need to provide them with remote access to that system.
According to a report by Global Workplace Analytics, remote work can save companies up to $11,000 per employee per year, while reducing employee turnover and increasing productivity. 
For multichannel e-commerce, a tech stack for remote access should include a secure and efficient remote access solution. This could involve setting up a virtual private network (VPN) for remote users to access the company network, or a secure web-based remote access solution. For example, a cloud-based solution like Microsoft Azure or Amazon Web Services (AWS) can provide secure access to the company network and resources.
Additionally, a secure file-sharing solution like Dropbox or Google Drive could be used to facilitate collaboration and document sharing. Finally, a secure messaging solution like Slack or Microsoft Teams should be implemented to ensure secure communication between remote employees and the company.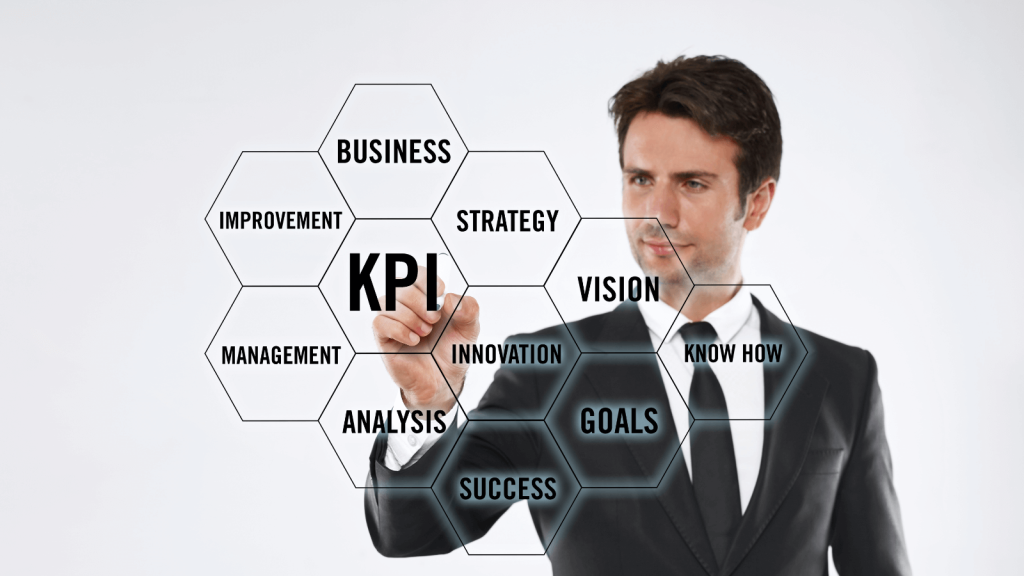 Identify and measure the key performance indicators (KPIs) relevant to your business goals. Then use the data to make informed decisions that improve the overall performance of your tech stack.
For example, you may want to track metrics such as the number of visitors to your channels and how they navigate through each channel. 
Each metric essentially points you to what you need to do for each tech stack. This is one of the easiest ways to discover weaknesses and opportunities.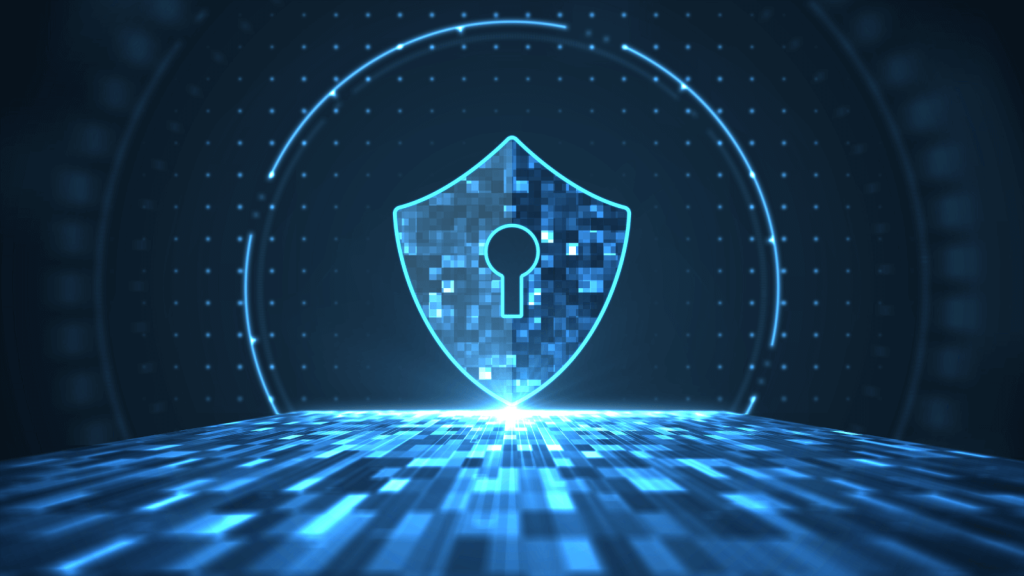 9. Security and Compliance
Optimizing the security and compliance requirements of your tech stack will lead to increased customer service, trust, and confidence. When customers feel secure about the safety of their personal and financial information, they are more likely to make purchases from your channels.
Non-compliance on the other hand can lead to costly fines, lawsuits, and damage to your company's reputation. This optimization will therefore help you reduce the risk of these negative outcomes and instead focus on growing sales across your channels.
That's it on optimization. Don't stop at this though. Dig deeper and find those hidden areas that you can optimize to deliver the greatest impact for each individual channel. 
Ever wondered why giant companies like Amazon, Google, and Facebook, are constantly making small tweaks here and there to their tools? Cumulatively, these minor changes are in fact the subtle ingredients that eventually shape their tools to become great. If you never knew, the other name for these changes is optimization. 
Always ask the famous "what if" question, then do something about it. What if you optimized the shopping cart? Maybe personalize the checkout process to reduce cart abandonment rates? Perhaps integrate it with the inventory management system to ensure accurate inventory levels? What if.
This is all it comes down to small changes here and there. These small changes will eventually lead to big results!
Summary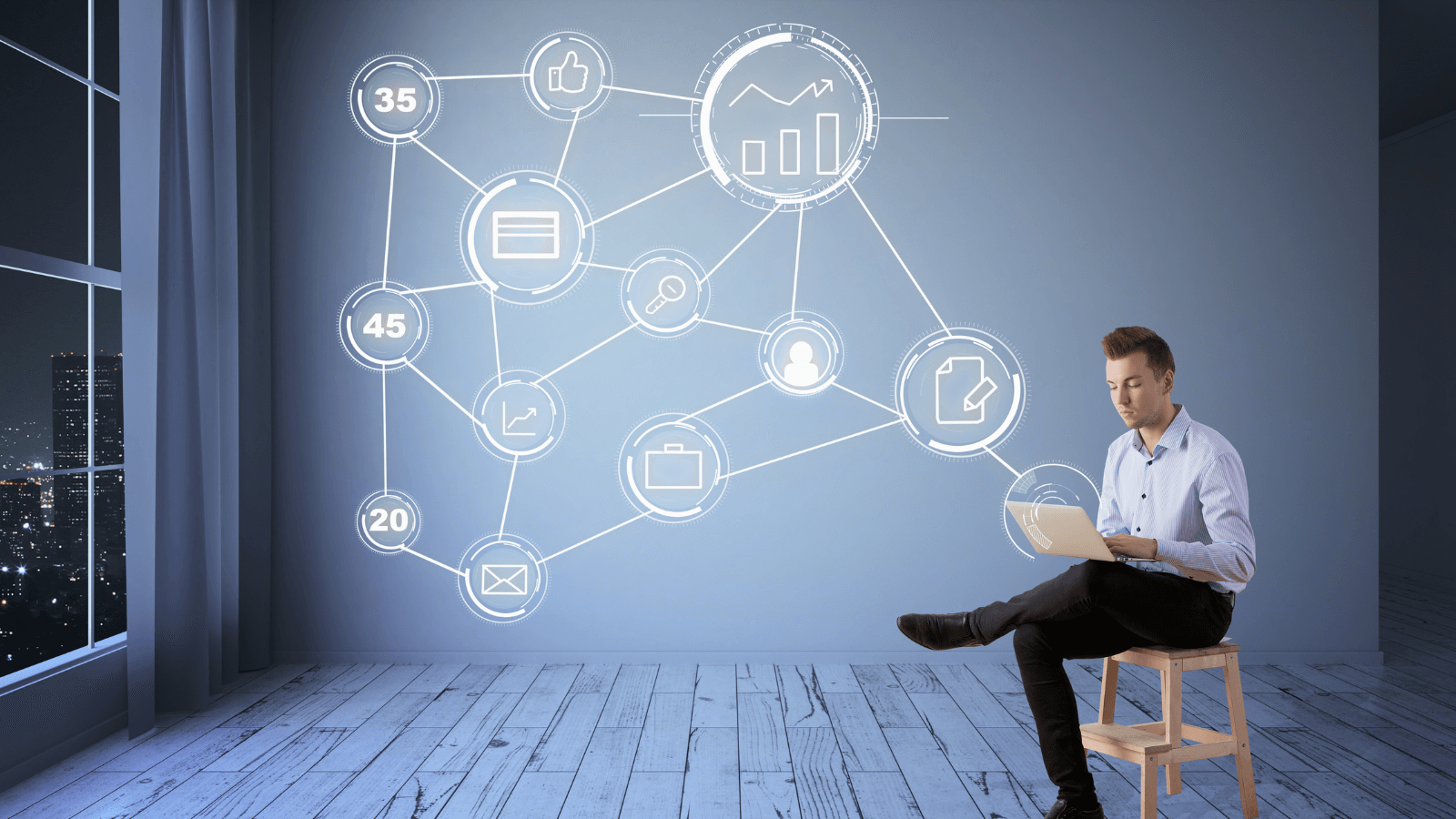 Article Name
Optimizing Your Techstack for Multichannel eCommerce