Marketing a new product can be stressful, time consuming and above all, risky. More than 30,000 new products are launched annually and 95% of them fail. The primary cause of this failure is the lack of pre-launch preparation. In light of product launch difficulties, when products do make their way to the marketing stage, time means everything. Introducing, Catsy's new go-to-market checklist.
If you're part of a growing business, the year 2022 will bring on a new host of new product introductions for your marketing team. Having a game plan to balance the large number of moving pieces required to market a product successfully is critical to that product's long-term success in an ever-evolving, omni-channel market.
We've put together a comprehensive new go-to-market checklist template for eCommerce. The checklist provides an outline of steps to have in-check between product photography and post-launch processes.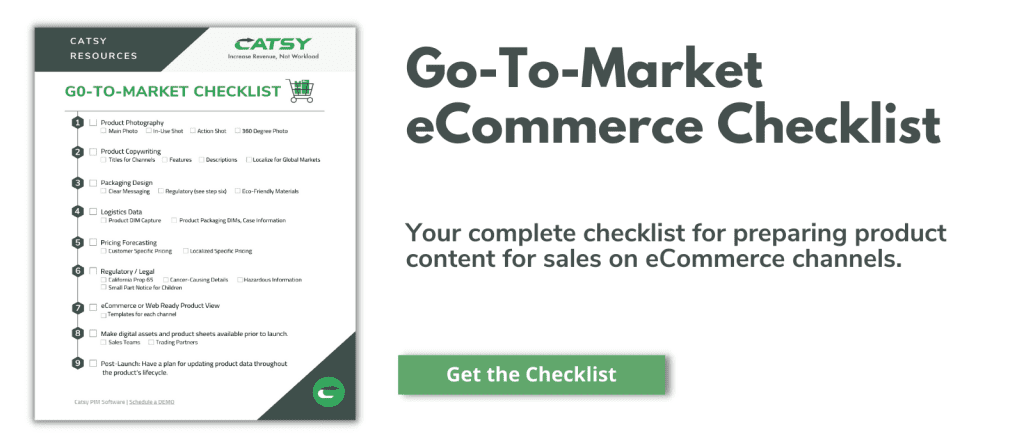 This blog acts as an extension of the Go-to-Market Checklist. Continue reading for a more detailed step-by-step guide to use when marketing your next product.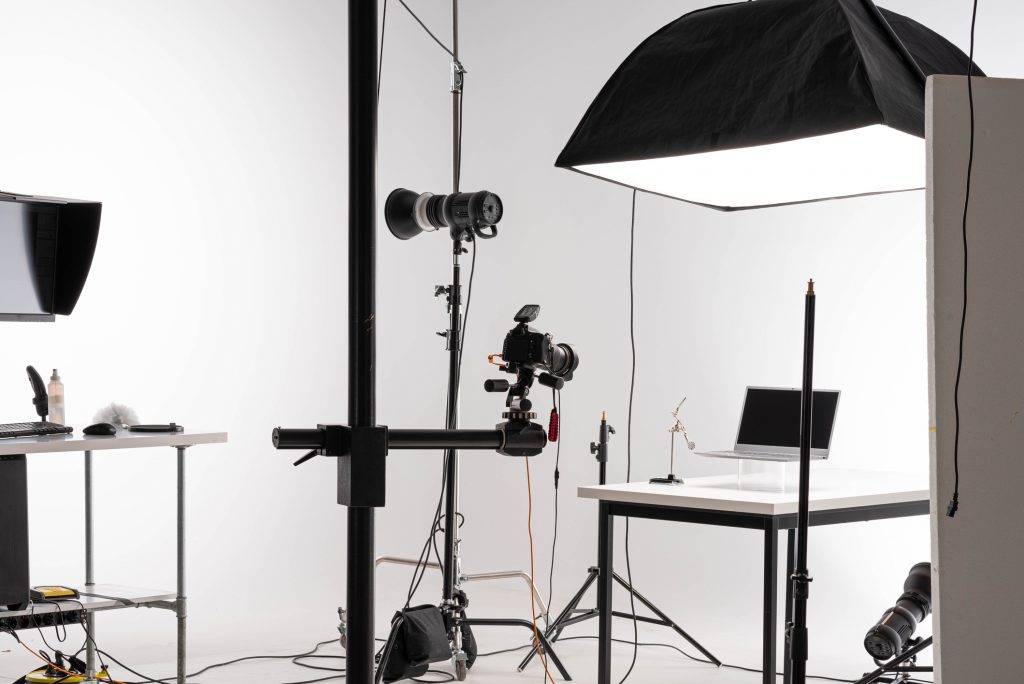 Go-to-Market Checklist Step 1: Product Photography
Product photography is a decisive step in your eCommerce product launch. The first step in the new go-to-market checklist, product photography is critical to the success of product sales.
Customers can't have a physical feel of the product they want to purchase as they do in the brick-and-mortar shopping experience. So one way they can connect with the product is by providing them with vivid visuals of the product they want to purchase.
93% of customers already say that visual appearance is crucial to their purchasing decision, while 78% of online shoppers believe photographs help bring products to life. This tells you that you must invest in top-quality photography to launch a product.
A Shopify study revealed that excellent product photography could increase your conversions by 250 percent. This is because pictures influence customers' first impression of a product and encourage them to learn more about it.
In addition to that, high-quality images can help you improve customer experience and your overall brand integrity.
But how do you get the product photography right? Here are some product photography shots you should consider.
Main Photo
This is the most common type of product shoot. The product photo is taken on a plain background, revealing the front-facing features of the product. It is a simple yet attractive shot that draws the customers to the product.
Action Photo
Let's say you are selling power tools. Your product shoot should include, for instance, a construction worker using the power tool in an instance that makes the most sense for the product. This can be photographed either indoors or outdoors, in a setting that the customer would typically use the power tool.
The goal of the action photo is to capture the product in the way they are designed for. Not only that, but action photos provide a natural human element to the product, more easily connecting with the customer when they visit a product page on your website.
They help your customers connect with the product. So you want to pay keen attention to this aspect of your product photography.
360-degree photo
One of the ways to create an excellent product presence for your eCommerce store or with e-retailers is to include images of products with 360-degree views. This type of shot allows you to capture the products from all angles and provides an interactive feel to your product pages.
These views influence customer perception and significantly improve the customer experience on your website. In addition, they ensure that customers are better informed because it gives them more information about product material, shape, and dimensions in a way that they can immediately visualize.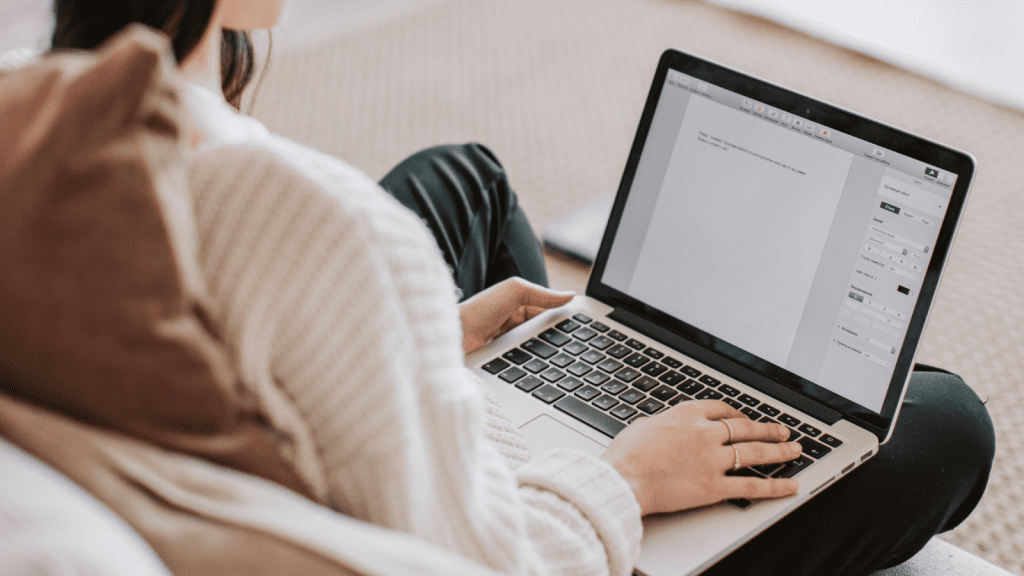 Go-to-Market Checklist Step 2: Product Copywriting
Step 2 on the go-to-market checklist: writing the copy for your product. Product copywriting is your product's voice. You use it to communicate your product's unique value through persuasive techniques to inspire your customers to take action. As time moves forward through the product's lifecycle, copywriting can be fairly easy to update.
However, if you get it right on the product launch checklist, you'll save yourself (and your team) more time in the long-run. In addition, Product writing is critical for leveraging product literature and driving conversions.
An excellent copy connects the customer to the features and benefits of the product and drives them to action. With copywriting, you can craft a compelling story for your product that helps your customers to understand why they should care about the product, the value it provides them, and ultimately persuade them to buy the product.
This will make your product more appealing, build customer trust, and increase conversions. So when you begin copywriting for your new products, consider the essentials.
Titles
Product titles or headlines are the first points of call. They have to be compelling enough to engage the customer to know more about the product.
The best practice to follow when crafting your titles is the 5Cs copywriting formula: concise, clear, compelling, credible, and most of all creative.
Product descriptions
The market has become highly competitive, and you need that extra effort to stand out from the crowd. Your product can be good, but you won't get the conversions if you fail to communicate its value well to the potential customer.
You may ask yourself, why do I need to write product descriptions when I can simply copy the manufacturer's description? Well, that is not a good approach.
Your product title initiates the selling process, but it only leads you to the next phase: product descriptions. 76% of online shoppers read product descriptions before deciding on a product, while 87% say it is incredibly crucial to their decision to buy.
So the primary purpose of your product description is to offer customers essential information about the features and benefits of the products in a creatively compelling way.
According to Shopify, there are three questions you need to answer to write compelling product descriptions. They are:
Which problems does your product solve?
What do customers gain from your product?
How does your product beat out the competition?
But how do you write a compelling eCommerce product description? Let's take a look at some best practices.
1. Define your audience.
Your audience is the primary target of your product description. So knowing them is crucial to creating an excellent product description.
The way to achieve this is to start by creating a buyer persona. A buyer persona creates an ideal customer based on deep research of your existing or desired audience. This fictional customer will have characteristics such as name, interests, behavioral traits, and demographic details.
You will also need to understand their buying patterns, pain points, and goals. But, again, the objective is to have a clear picture of who you are writing for when writing the product description.
2. Integrate product benefits and features.
When you define your audience, one of the things you will discover is the buying motivations of your buyer personas. This will help you determine which benefits or features will appeal to them.
While the buyer is interested in the product's features, understand that their primary concern is how it helps them. A product feature tells them the product's technical information; the product benefit tells them how it can improve the buyer's life.
For example, suppose you are selling gaming chairs. In that case, its features may include "compatibility with most gaming systems," "elegant design," "pedestal swivel base," etc. However, your product description must comprehensively explain how these features can improve the buyer's gaming experience.
To achieve this, you have to combine features and benefits in your description creatively. You don't have to list all the features, just the three highest value features, and describe how they help the customer solve certain problems or improve their experience when using the product.
In addition, don't lose track of your buyer persona. Your description should be tailored towards their pain points. The goal is to have a description that focuses on your target audience.
3. Tell stories.
Humans are emotional beings, and emotion influences their buying behavior. Storytelling is an excellent way to evoke emotions and inspire buying.
In this example below, Sivana Spirit uses excellent storytelling techniques in their Vintage Amethyst Ring product description.
(insert product description image)
This description tells a compelling story of the Amethyst – a vital feature of the product – in a way that draws the reader in. In addition, the description tells the reader the essential benefits of the product in a punchy and evocative way. This helps the customer visualize themselves using the ring and all its value.
4. Use influential words that sell.
The buying process is emotional, and using specific words to elicit emotion is a key ingredient in your product description.
David Ogilvy, the British advertising tycoon, says that certain influential words can make your product descriptions more persuasive. For example, words such as amazing, sensational, revolutionary, eye-opening, magic, quick, etc., can make your descriptions more powerful and enticing.
You should not stuff these words in your description. Instead, use them sparingly to give it power enough to excite the customer and convince them that the product is worth the purchase.
5. Make it readable.
People's attention span has become shorter, and scanning through texts on the web has become common. But, on average, people read only about 28% of what is on the page.
Tailoring your product description towards this reading behavior is crucial. You can do this by making your description super-easy to read and scannable. The goal is to make the reader find the information they need within the shortest possible time.
You can achieve this by using bullet points to highlight essential information. It helps readers go through the information faster without the feeling of spending too much time.
6. Optimize for SEO.
You must not write a product description without having SEO in mind. SEO is your surefire way to gain online visibility and attract new customers.
The starting point is using relevant keywords. When buyers are searching for products, they use specific keywords. So you have to identify these keywords through keyword research and integrate it into your description. This helps your page rank better and show up when buyers search for the product.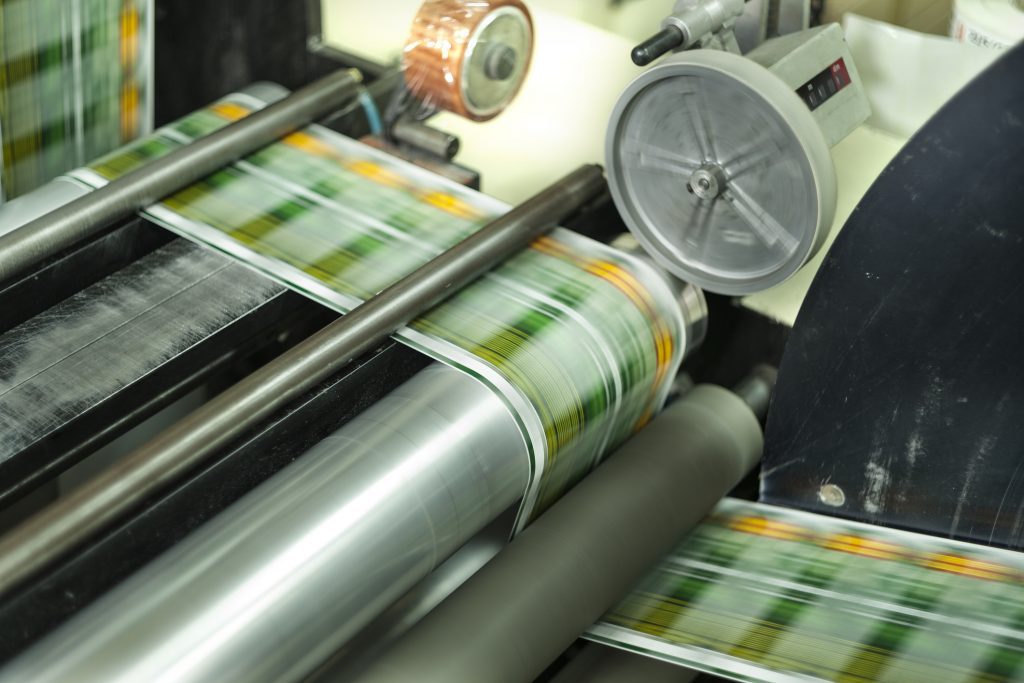 Go-to-Market Checklist Step 3: Packaging Design
Very few things will set you apart from your competitors, and one of them is giving them a memorable experience. With your packaging design, you can tell a story about your brand, and it also reflects the quality of the product. These are important in creating an impression that will last long in the customer's mind.
According to research by IPSOS, 72% of Americans say that a product's packaging design influences their purchase decisions. This shows you how important your product's packaging design is to your marketing strategy.
So what do you need to do to get the product packaging right? There are standard practices to follow. Let's take a look at some of them. You can find this on the go-to-market checklist as well.
1. Focus on your target market.
Everything about your product is centered on your customers. The packaging design is not left out. It has to be tailored to your customer's preferences, tastes, and needs.
A good packaging design reflects the product's quality and appeals to the target audience.
2. Simplicity is crucial.
Simple designs appear elegant and attractive. If you check out some of your favorite product designs, you will realize how simple they are.
When customers pick a product, they want to have clarity on what the product is about and why they should consider it. Simplicity helps you achieve this by ensuring your designs effectively communicate the concept of the product without fluff.
The goal is that when customers pick your product, they can quickly tell the brand, the content, features, and usage.
3. Stay on brand.
Packaging designs are a fundamental part of your brand strategy. So it is essential to design them with your brand in mind. As is expected, you must have defined your branding style, which makes it easy for you to align new product designs with your brand narrative.
Key elements such as logo, color, and font are functional in your branding. So make sure your packaging designs incorporate them.
4. Don't mislead your customers.
An attractive and eye-catching design helps your product stand out from the pack. However, never portray your product as something entirely different from what it is, or make it seem way better than the content.
Customers appreciate honesty and when you depict a product as what it is not, they are naturally disappointed. When such happens, it is a big blow on your brand, and it will only lead to lesser sales.
5. Design to last.
When designing your product package, have in mind that it will not just hold the product; it will also protect it.
Imagine that you purchase a product from the grocery store, and on your way out, the product slips off because of a design flaw. Of course, this will be embarrassing, and you will also regret buying the product. But, of course, you never want your customers to feel this way.
Be practical in your design choice and make sure you consider materials, size, shape, and functionality. It has to be built to withstand some harshness while maintaining its simplicity.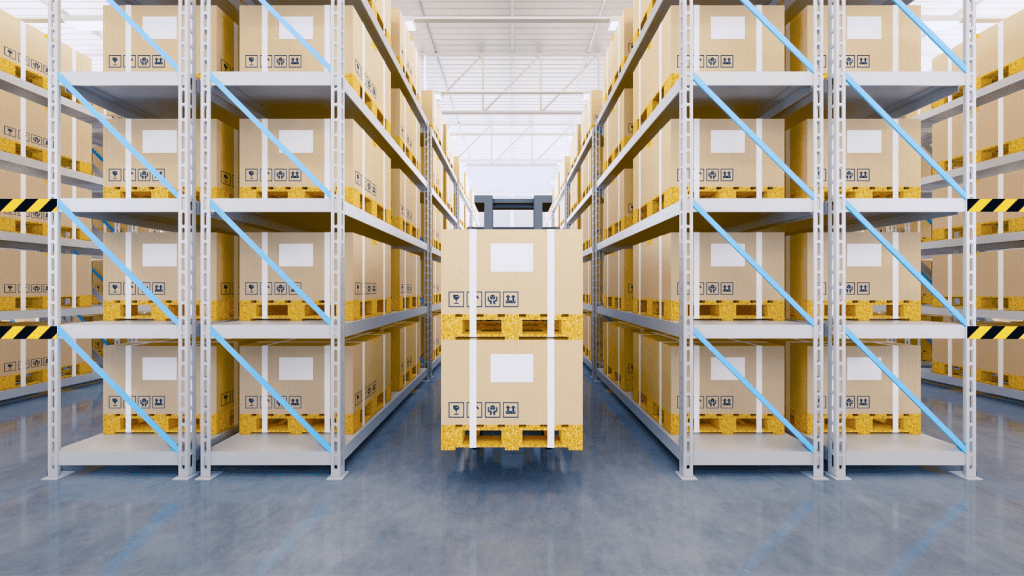 Go-to-Market Checklist Step 4: Logistics Data
Moving your product from the point of origin to the point of consumption requires accurate logistics data. This data helps you manage the flow of things, ensuring the success of your product delivery and customer satisfaction.
Product dimensions capture
The backbone of your logistics operations is having correct product dimensions data. It helps you become more efficient, save space, and increase profit in areas like storage, slotting, and picking. In addition, it gives customers a good idea of the product's size and if it fits into the intended use.
Product packaging dimension
Transporting your products involves getting various aspects right. Customers need to be sure of the size of the package. Shipping companies need the correct dimensions to determine your billions.
This package dimension is a 3-part measurement: length x width x height. You need to have this data before processing your product's movement.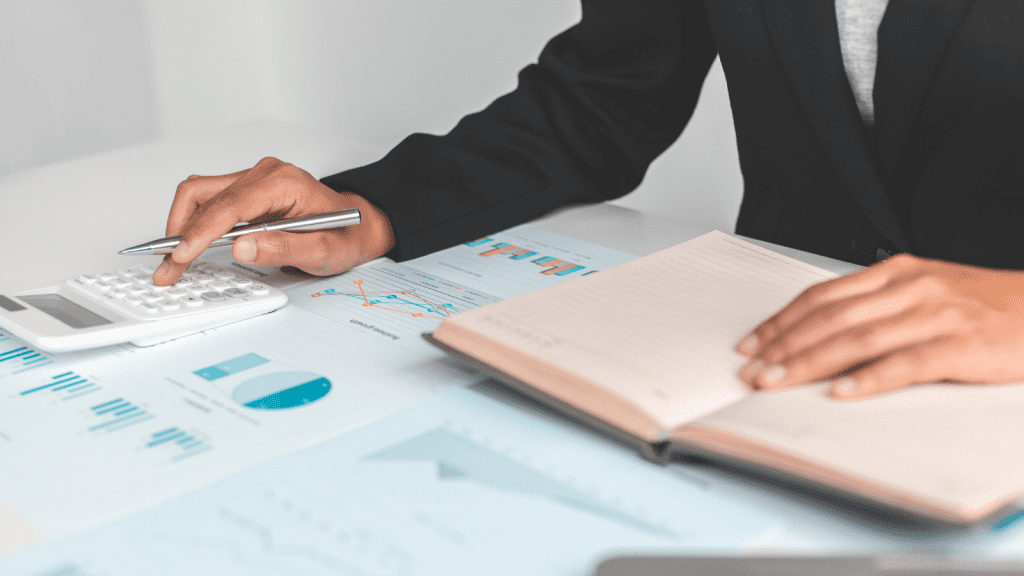 Go-to-Market Checklist Step 5: Price Forecasting
When marketing a new product, price forecasting is a vital step you must take. This step on the go-to-market checklist allows you to evaluate factors such as demand, characteristics, seasonal trends, and prices of similar products.
For your eCommerce product launch, you should focus on two essential pricing strategies: customer-specific pricing and localized specific pricing.
Customer-specific pricing
Personalization is an essential part of creating an excellent customer experience in eCommerce. For example, 59% of customers believe that their purchasing decision is influenced by personalization, while 66% expect companies to understand their needs and preferences.
Setting a pricing structure based on each customer makes them have the personalization experience, which will increase the chances they will make a purchase.
Localized specific pricing
The global eCommerce market continues to grow at a rate of 18.7%. Therefore, it is an excellent time to take advantage of this boom by localizing content and localizing pricing.
Localized specific pricing uses factors such as the location of buyers to determine the most suitable price for a given market. Remember that each target market has its buyer persona. So using that information to understand the buyers in a target market, your competition there shapes how you customize this pricing category.
By adjusting your prices to target local markets, you can pursue international customers and significantly increase your sales. In addition, doing this positions you for great opportunities across the border.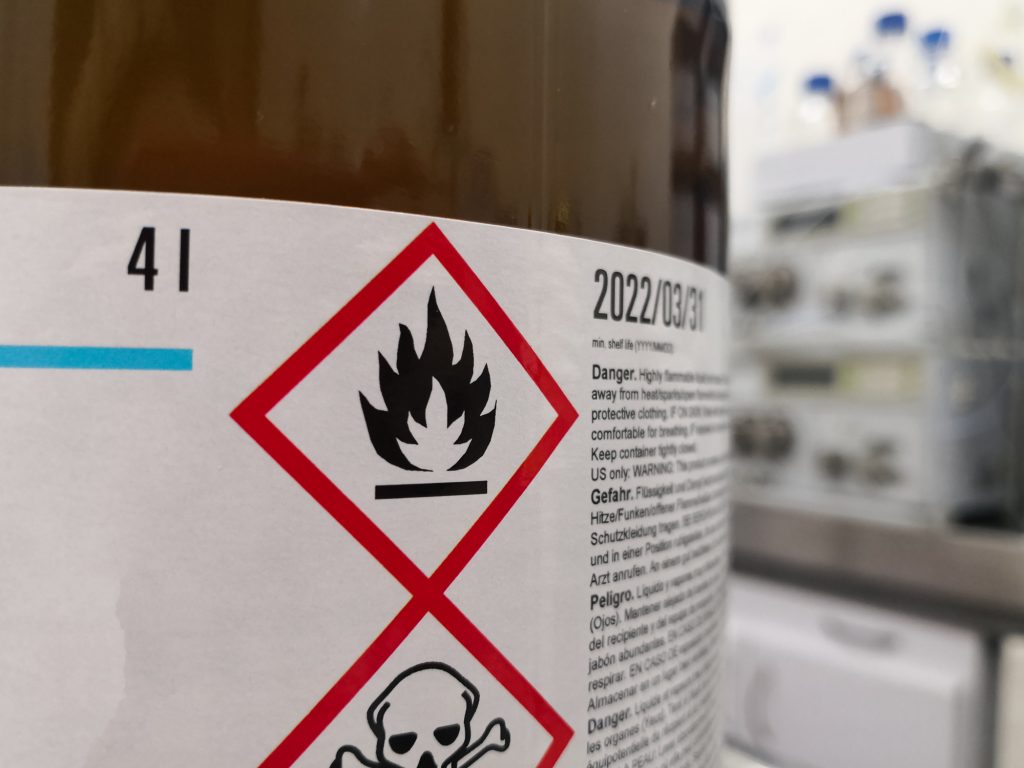 Go-to-Market Checklist Step 6: Regulatory/Legal
For every new product marketing launch, you must provide adequate information about anything that may affect the user's health or safety. This is a legal requirement that has to be fulfilled and you can have them written on the product package, a pamphlet inside the package, etc.
Let's take a look at some examples of this regulatory information.
California prop 65
It is officially known as the Safe Drinking Water and Toxic Enforcement Act of 1986. California prop 65 requires companies to provide warnings about product chemicals that can cause congenital disabilities, cancer, or other reproductive harm.
Hazardous Information
This contains information about the hazards of a product and necessary safety precautions. It helps the user know what to do in case of an emergency or improper use of the product.
Is the product causing cancer?
This tells the users about any cancerous chemical in a product. So when a customer is deciding on a product, they look out for such information. This is common with skincare products.
Warnings of small parts for children?
"This is not suitable for children under 3 years of age". You must have read that on a product at some point. It is a toy safety prevention warning that provides information on the age restrictions of a product's use and what to do in case of an accident.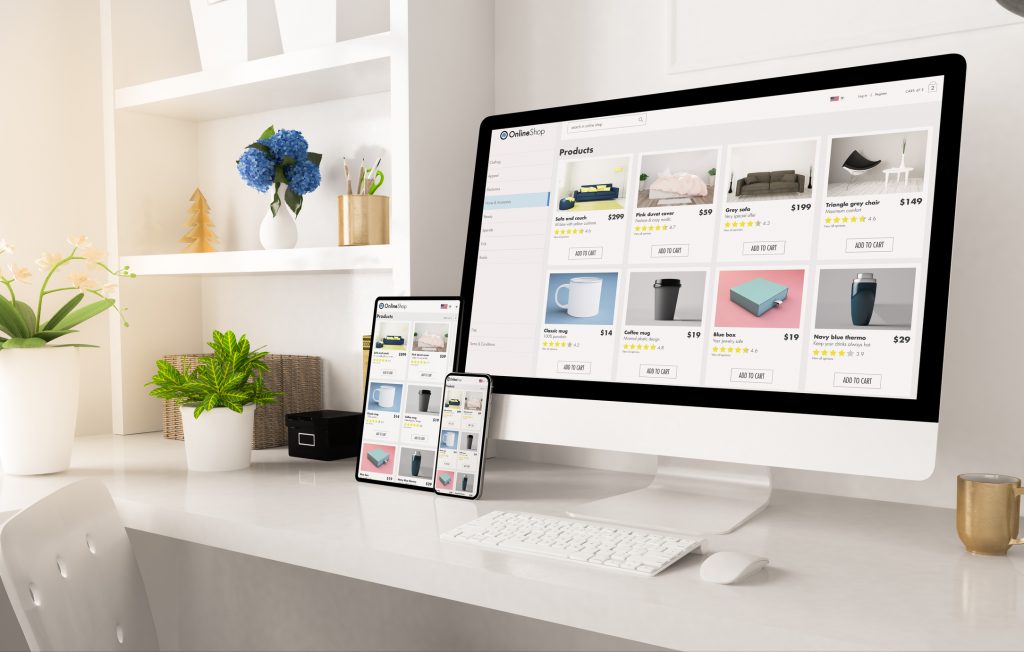 Go-to-Market Checklist Step 7: eCommerce or Web Ready
This step is where your marketing for eCommerce comes together. Having all your product information scattered across multiple folders or systems will slow down your product marketing launch, especially when you want to launch on multi-channels.
Catsy offers you a seamless alternative by adding all your product information into a central platform where they can be linked directly to different products, and updated automatically whenever necessary.
Here is how Catsy can help you.
Single product view
Catsy allows you to create a single product view where users can review and approve content for publishing across various channels. With this, users can validate product accuracy before they go public.
Content grading
When you have to publish across various consumer channels, each channel usually has peculiarities based on market expectations. Catsy content grading feature allows you to grade product content according to the specific distributor and retailer spec requirements.
You can be assured of complete product pages that are consistent with your brand and marketing objectives.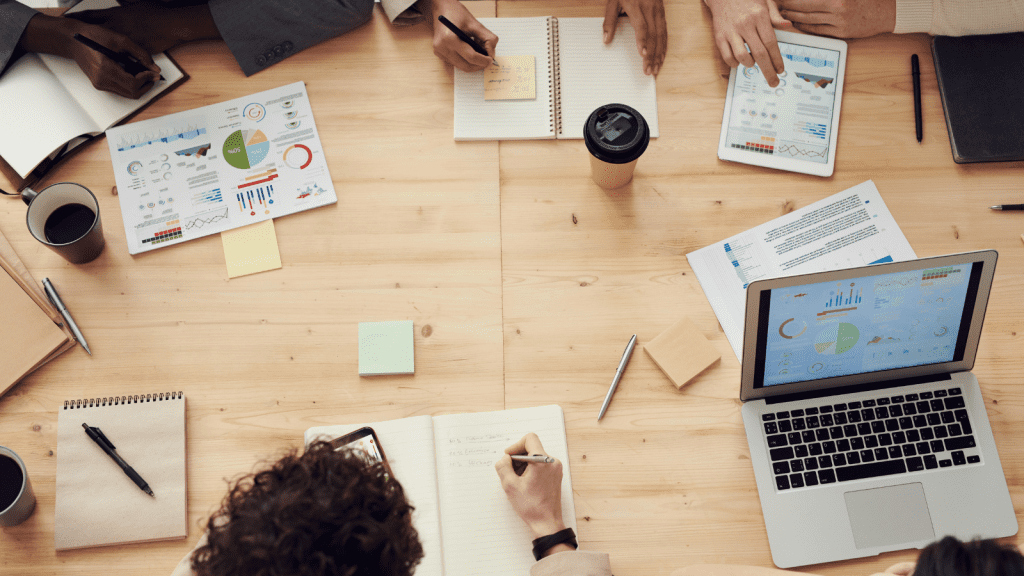 Go-to-Market Checklist Step 8: Prior to Launch.
Make digital assets and product sheets available to sales teams & partners.
Before launching, you need to provide every unit in your team with relevant, up-to-date information about the product, such as spec sheets, product images and videos. Apart from this, allowing them to familiarise themselves with soon-to-be-launched products will equip internal teams and external partners with the information and tools they need to accurately sell your products.
This can be done quickly through the Catsy brand portal. The brand portal is an extension of Digital Asset Management (DAM), where you can store all your product's digital assets such as images, videos, catalogs, etc.
You can create this brand portal and grant different teams and partners access. The fascinating thing about using brand portals is that you have control over what each team/partner has access to.
A brand portal ensures that you have accurate product data across the board, enables your teams to customize catalogs quickly, etc.
You can find this step on the go-to-market checklist.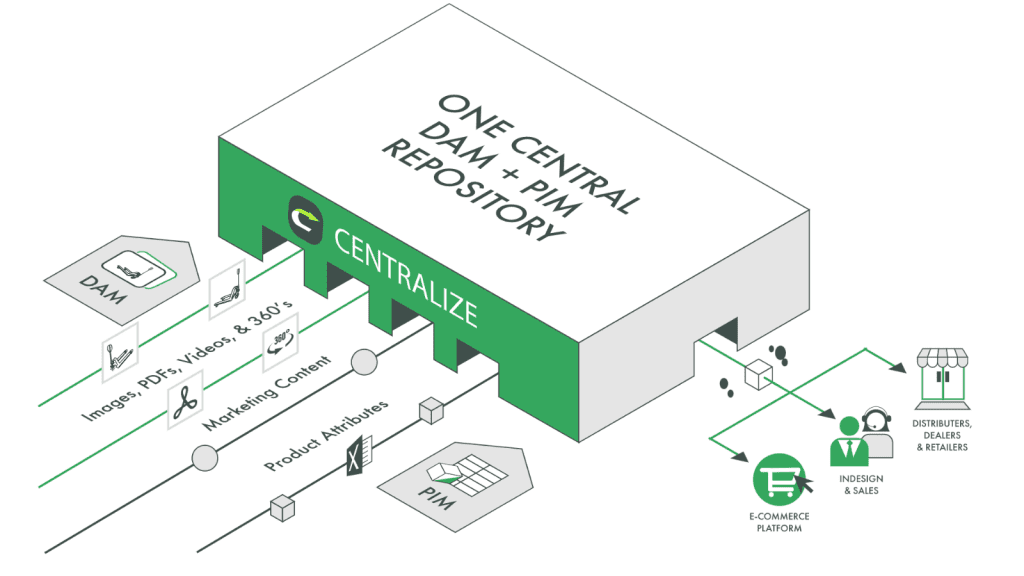 Go-to-Market Checklist Step 9: Post-Launch.
Have a plan for updating product data throughout the product's lifecycle.
Although there are nine steps on the go-to-market checklist, this last step is critical to updating product information weeks, months and years after a product launch has taken place.
What happens after your product is launched? First, of course, the work isn't over yet. You must have a structured and comprehensive plan to sustain the product's lifecycle.
You can leverage the Catsy PIM and DAM platform to harness your post-launch plans' potential. So why should you choose this integration? Let me show you why.
A combined PIM and DAM platform.
Finding digital assets, updating them to match current market realities, publishing optimized product catalogs, and so on can be complicated if you don't have the right tool.
The Catsy PIM/DAM integration lets you import and export your digital assets, such as spec sheets, product catalogs, etc., and synchronize them across various channels.
Effortless collaboration.
You can save time, speed up processes and increase the productivity of your teams. Catsy allows you to assign workflow tasks of your products for review and approval, making it easy to track and increase efficiency. This can push your team's productivity up by up to 60%.
A single source of truth.
Never worry about losing any digital asset during your product lifecycle. The Catsy PIM and DAM is a single source of truth that secures all your assets, ensuring that they are at your fingertips at all times.
Conclusion
Marketing a new product introduction requires advanced planning. From product photography and copywriting, having a plan can save your team time and money during the product launch process. All these elements can help you position your product for success.
This checklist is a comprehensive guide for your next eCommerce new product introduction. Ensuring that packaging design appeals to the customer, having accurate logistics data, and creating pricing structures that put the customers first is vital to the launch.
Product launches can be successful without a PIM and/or DAM system. However, using a PIM and DAM is your "easy button." Using automation to propel your process forward, Catsy has excellent features such as a brand portal, single product view, content grading and omni channel publishing.
Ceejay Teku is the Founder of Catsy, a product information management and digital asset management software. He started in the trenches of eCommerce as a software developer and was soon challenged with the complexities of product content that powers eCommerce. This led to the development of Catsy as a product information management system: purpose-built for brands that sell through distributors, retailers, direct-to-customer channels.
To learn more about Catsy PIM, schedule a demo and visit our website at www.catsy.com.