8 Must-Have PIM Tools to Boost eCommerce Growth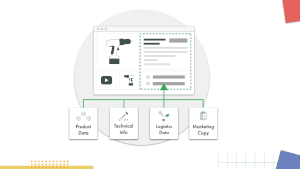 Today, many people can remember a time when shopping online was something new, complicated, and even a little mysterious. While time has continued marching on, advancements in technology and societal adoption have allowed eCommerce to become a market that is expected to hit $5.55 trillion in 2022. 
With such a promising outlook, convoluted processes and systems are an area that any forward-thinking organization has turned their attention to in order to keep up with the changing times to improve the product information they are releasing. With information available at consumers' fingertips 24/7, staying up to date with information changes can be a challenge. 
Aside from the amount of work required to meet marketing needs, many organizations may find that time is wasted correcting human errors or updating endless spreadsheets. 
As businesses grow, they have more products to track and SKUs to manage. Imagine a scenario where you run an online clothing store; you have all kinds of products across multiple categories that product information has to be collected for. You could enter these in Excel sheets, but you would have to develop repetitive processes to ensure the data that gets entered is accurate. You may also have to repeat these processes multiple times for the different product types being entered.
Another advancement in technology over the past is the ability to automate processes, this is where a PIM or Product Information Management software comes in. Take the example of entering multiple products, and consider how inevitable mistakes could be in a manual process like that. 
Now imagine that you have an automated system that allows you to enter product information in a quick and easy way. This can save time, money, and allow you to focus your attention on delivering excellent customer service. After all, the IBM Institute for Business Value and the National Retail Federation has found that shoppers today focus more on the product information than the product itself.
Why do you need PIM tools for e-commerce?
PIM stands for product information management. As the name implies, it is software that manages all of the data required to market and sell your products across different channels. The software solution stores and collects product information within a unified interface. PIM tools allow you to upload, edit, and distribute SKU-level data across all of your e-commerce platforms.
PIM tools can enhance overall quality and accuracy by syncing your product data across channels while housing the product data in one place. These channel management tools can help you better manage information and stay organized, regardless of how many SKUs you have or how many channels you sell on.
Examples of data managed in PIM include:
PIM is more thorough than comparable Catalog Management software and goes beyond data enrichment in that it stores data from various sources and formats. It integrates it into a single master data source and allows for easy correction to errors along with distribution to commerce channels.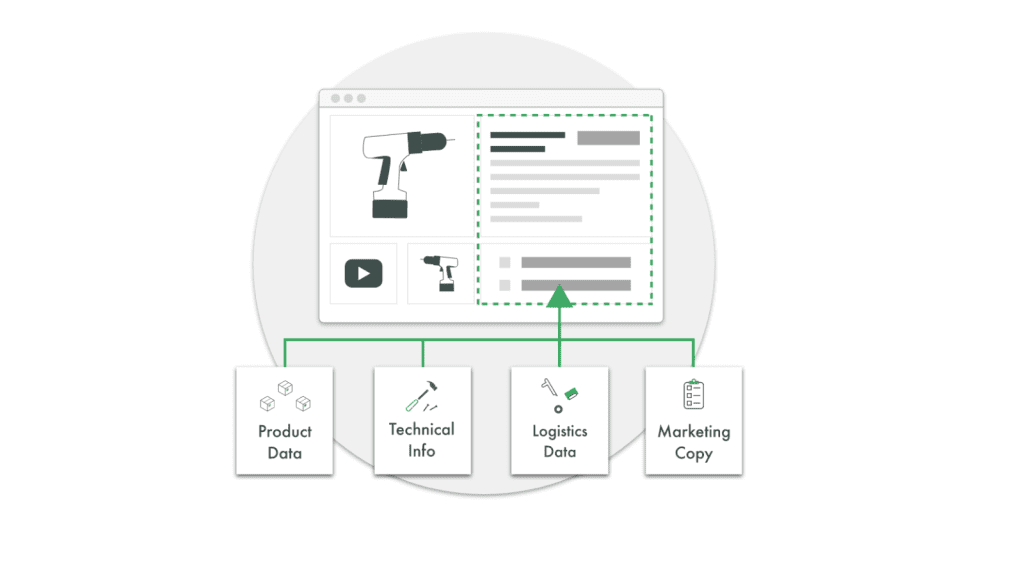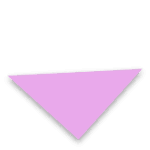 A Bulk Update tool allows you to, just as the name implies, update products in Bulk. When product information changes or new information should be added, it is important to get your products updated as quickly as possible to ensure that your partner channels have the correct information. 
Data gaps are vital pieces of information that usually result from missing or misplaced data during a product information compilation. Human activities are always prone to unavoidable errors. For marketers, data gaps might come in the form of a missing attribute that anyone who visits your site requires to effectively understand your showcased product information or make an informed purchase.
If you sell many products in your online store, you are always at a risk of data gap problems, especially if you have decided to run it with no technological aid. Because it takes a long time to upload product data manually, the work from repetitive excel sheet entries can still lead to human error. If you sell on more than one marketplace, it becomes almost impossible to scrutinize them to ensure no data errors. 
Today, many businesses suffer the consequences of insufficient data without knowing it, and the result is spending money fixing other problems. Insufficient data cost companies about 15% of their revenue in the past, and considerable research now shows that businesses lose 30% or more of their income due to wrong or incomplete data. In addition to that, the financial impact of poor data on organizations has hit $9.7 million annually.
Bulk Update tools allow you to avoid these issues and makes the process of adding or updating product information simple and straightforward.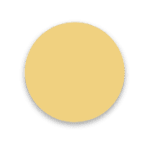 2. Product Information Import
Once you have PIM software, you will likely need a way to import data from previous systems or methods. Entering products, along with attributes, can take a long time and still can lead to inaccurate data. 
Having a system that allows you to import products, attributes, and assets can ensure that you are setting yourself and your organization up for success from the very beginning. 
Customers require a lot of information about products. It's important for product information to be readily available and consistent through all channels of your business. Employees certainly need to easily reach the right information at the right time and serve customers in a presentable manner. Whether it is to clarify doubts and problems pre-purchase, discuss product issues after purchase, or inquire about inventory for bulk purchasing, your customer service reps can access the data they need on any product with a PIM.
Having PIM tools to import information into a PIM also has the added benefit of making product updates easy. Bulk Update tools can be great for individual attributes, but what if you could simply import a spreadsheet with product SKUs, along with the updated information and that's it? Tools like these allow you to maintain data accuracy through quick and easy processes, allowing you to focus on other tasks to improve your business
PIM tools are purpose-built to cut out misleading, inconsistent, and outdated information. Why? So that customers can buy and receive the product they intended to order. This additionally helps lessen costs for your brand thus eliminating customer frustration. 
For this reason, more and more businesses are putting resources into product information. The more product data a customer or potential customer has access to, the more they are able to understand your business, trust you to deliver on every purchase, and remain loyal.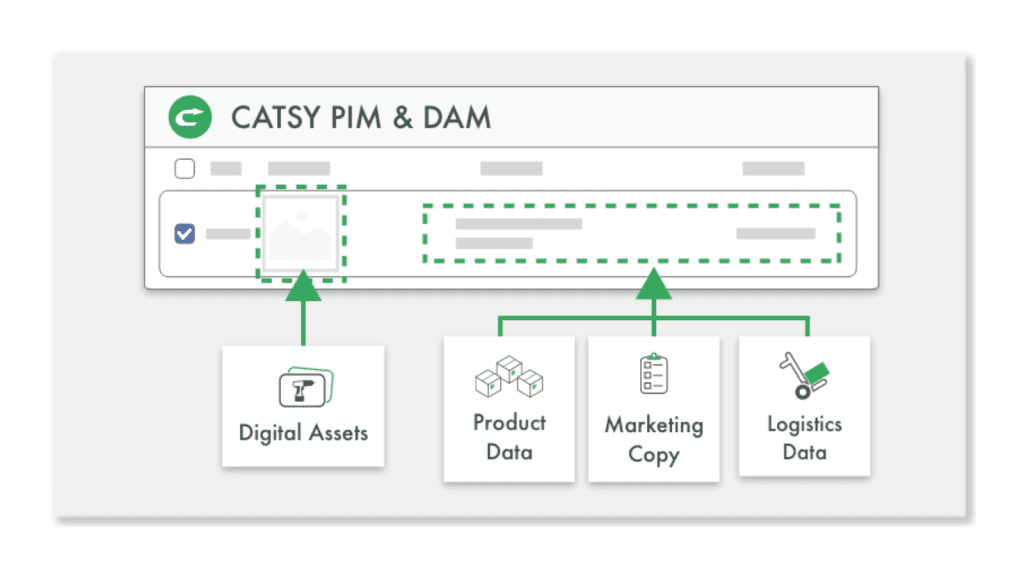 When you have many products, there will also be many assets to keep track of. The ability to tag assets allows for the easy creation of digital catalogs, and also makes it easier for people in your organization to access the content they are looking for easily.
Every asset stored in a PIM must be tagged with relevant metadata such as brand, date, format, language, licensing, etc. This data enables you to manage your assets effectively and makes them easy to discover.
Metadata tagging allows you and your teams to sort data assets and make them easy to find. 
Of course, you will likely encounter challenges with the metadata processes such as inaccurate tags, manual tagging, and identifying assets that are yet to be tagged. This is where good PIM tools with automated metadata tagging can save you from long hours of manual work and make meta-tagging a breeze. 
All you have to do is to set the ground rules. Then, the automated metadata tagging feature will analyze the assets' content and apply the specific, relevant tags.
Apart from improving your asset find-ability on DAM, you can also perform a filtered search on your eCommerce website based on tagging.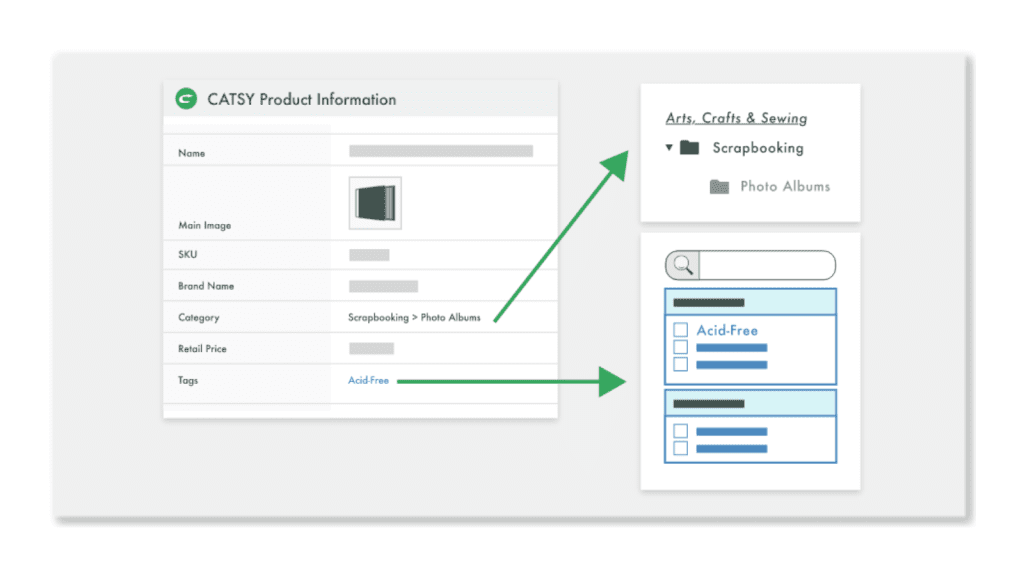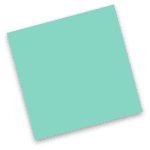 As humans, we naturally look for landmarks to tell us which way to go to find what we are looking for. We do this almost subconsciously sometimes, think of a store that you have been to recently that was poorly laid out. Were you frustrated that you weren't able to find what you were looking for easily? 
Categorization provides a map to find products that your customers are looking for. One must-have tool in a PIM is the ability to define and manage categorization. 
By viewing attributes that are part of products contained within a PIM software, you can begin the process of categorization. These categories can be as broad as Outdoor Activities or as granular as two-door tents. What is important is that your software doesn't hold you back from adding categories as you wish, you know your customers – your software should let you take care of their experience in a way that makes sense to you.
One unintended consequence of implementing categorization is that you might over-organize. Begin your categorization by deciding what kind of path you want customers to take to find what they are looking for.
Elyse Smith says keeping it simple is her best recommendation.
If it hasn't been clear already, the purpose of the category page is to make the e-commerce site as usable and intuitive as possible. When heading an online store, the goal that unites all projects is one: to decrease friction in the shopping process. Businesses want to leave no obstacle in the path of potential customers. 
To lead them to the Add to Cart and Payment stage, category pages help on both sides. Shoppers can easily and quickly discern if the site is promising for them, while the business can utilize the category page to maximize sales, highlight branding, and take advantage of the space for merchandising.
Just like a physical store has rows of aisles labeled with clear signs of products laid out, the category pages have a similar digital function. Shoppers can scan to go directly where they need to go, instead of wasting time strolling around – on-site and online. In this way, categories pages simply make logical sense. For navigation and all other business purposes, setting up and optimizing a category page is important.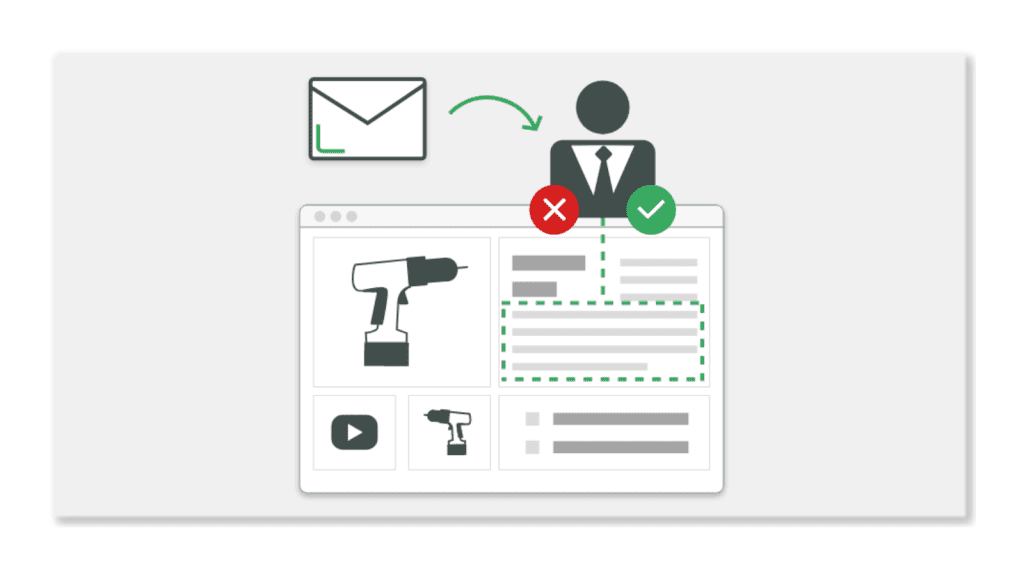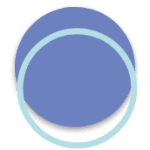 5. User Role Security Access
The ancient adage, "With great power comes great responsibility", certainly applies to many things today. It even applies to eCommerce. Just like a good catalog of products will have a good categorization structure, a good organization will have a good organizational structure and along with it – people that have power and responsibility.
Managing products within a spreadsheet works until you need to implement this kind of organizational structure. One of the hallmarks of a good PIM will be the ability to assign this power and responsibility to the assigned teams.
Modern companies understand that a successful, collaborative organizational structure consists of more than just generic categories like marketing, logistics, or product. A successful organization understands that in order to be successful, teams will need to work together to accomplish the best outcomes possible. Along with the ability to assign responsibility, your PIM tools also need to have the flexibility to allow users to work with other teams on different aspects of product information.
Maintaining product information comes with a plethora of challenges like:
When product data is not centralized, it is much more difficult to govern its security. Usually, this is the case when it comes to traditional spreadsheets or Excel sheets. With scattered documents, sometimes multiple copies or versions of the same sheet may exist between different employees. Therefore, maintaining the product data's security can be challenging.
If you're selling on third-party platforms and marketplaces, security is no longer a nice bonus. When you upload or even store your product information on those third-party sites, they are now subject to their policies and regulations. Many of them can claim far more authority over product data than a business would prefer. 
There are two types of access that should be considered when discussing a PIM tool. One of them is role-based access control and the other is attribute-based access control. Attribute-based access controls allow an organization to assign access on a granular level, as it relates to product information. This is an important thing to look for when choosing a PIM, as it will allow you to control access to viewing or editing information on individual attribute levels.
Role-based access control is best for large organizations with over 500 employees, to manage the types of functions and allowed tasks each user can perform. With so many roles to manage, RBAC helps assign work on a PIM system or product data management system. For workflow, this can be immensely helpful in reducing the complexity of staring at an endless stream of product data. It also simplifies role functions in both hierarchical and flat workplace structures. 
Problems can arise in cases where not all product data or content is necessary for a role's function, or where access to specific pieces of attributes must be tailored and fine-tuned. For example, a user might have access to a digital asset, but the admin can control it if they can view attributes like date created or location.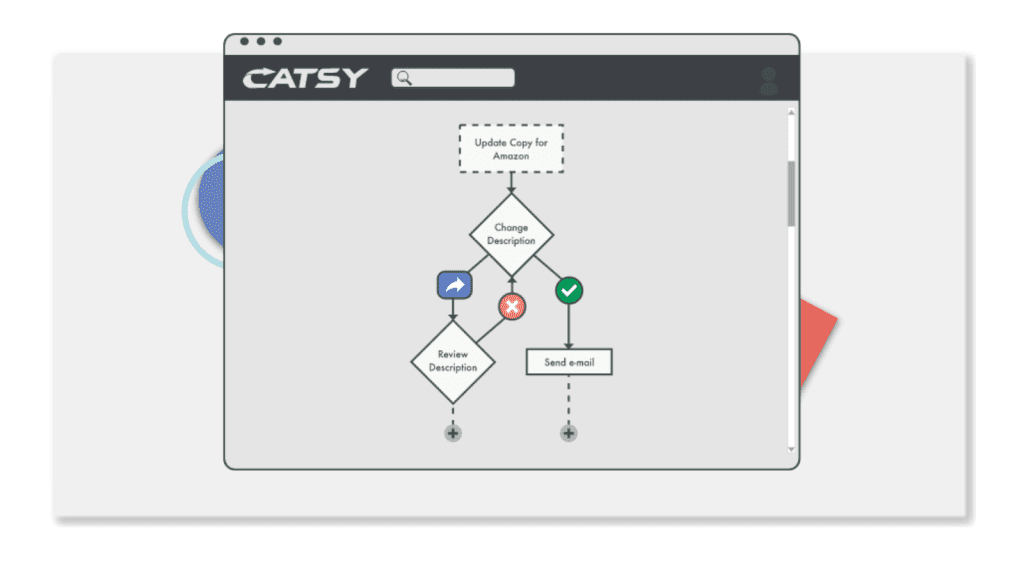 6. User Workflow & Notifications
Once you have established collaborative access for different teams, now you will need to develop a workflow that makes sense for your business. A workflow is a relatively recent innovation.
In general, a workflow is software that designates tasks in the sequence of a process, alerting team members when there is a task pressing for their attention. When one person completes his or her assignment, workflow shows it as complete, and so the task continues on its way for further work to be done and authorized.
The basic tenets of a workflow are automation, efficiency, and productivity. Everyone on the workflow has access to the tasks completed (or not) by others, so there is more drive to get projects done promptly.
Workflow is made for any business during any walk of life. This useful tool can cater to specific projects, like a New Product Introduction (NPI) workflow or a product page update workflow – but it can be for general business processes. 
In today's day and age, technology has made it easier for businesses to run despite any lapses in the outside world. PIM workflow is one such technology that does so, taking the best of both worlds to improve the cohesion of work processes. No matter what happens, company members can stay connected. There's no longer a need to slow down normal operations. 
In order to get all the product information, you need people to be on the same page, uploading the right material and inputting current data. On the same note, to improve communication between users or employees, everyone must have access to the same product information. This intersection is key to achieving a faster process. Hence, the necessity of PIM tools and workflow.
When it comes to product information, data may come from many different places. Before finalizing a set of product data consisting of weight, units, color, material, and spec sheets, there's a back-and-forth between suppliers, manufacturers, and retailers. In any product management process, this occurs in the pre-marketing phase. During this phase, the products come to life with the help of internal and external people.
How do you keep track of all the files and data sent amongst everyone? It can become confusing, disorganized, and chaotic. Without proper security, there's some vulnerability in accidentally showing sensitive information to those outside of the business. 
Fortunately, PIM tools swoop in and alleviate all of the issues of product data chaos, inefficient sharing process, and data insecurity.
PIM with workflow allows you to regulate access to outside users, so you can communicate without risking data leaks. Any suppliers and manufacturers you work closely with are able to have access to the centralized pool of product information – but not all of it. PIM tools allow the administrator to pick and choose what aspects new users can view and edit. It's all part of the role-based access system. In other words, there is also no need to worry about any untrustworthy users viewing unauthorized information.
Moreover, the real implication of PIM's workflow is that there can remain a smooth process even with members outside the business. Workflow notifies both parties whenever something new has been sent and requires attention. That way, people can respond in a timely manner and send whatever necessary data as soon as possible.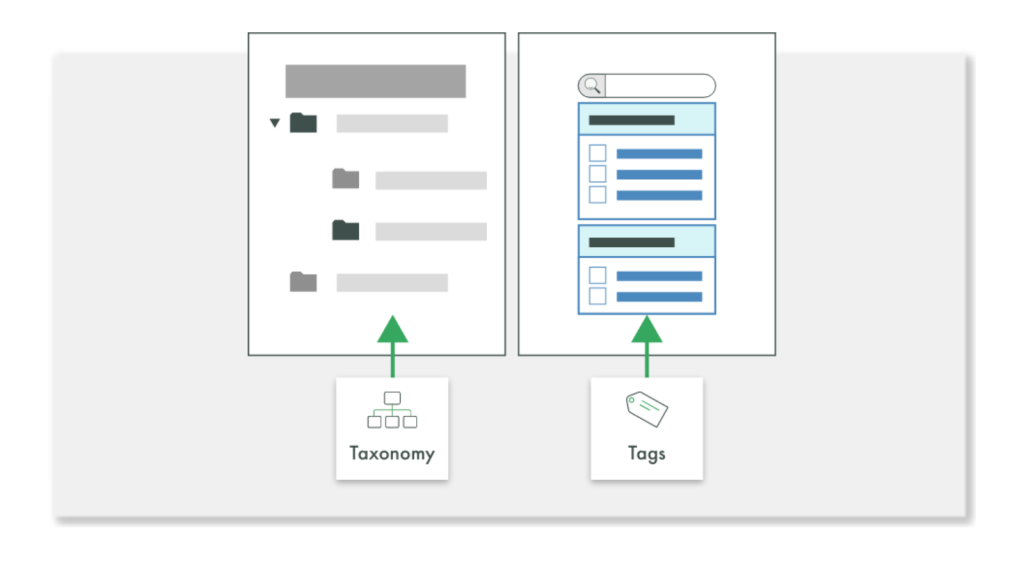 Think of product attributes as the features or properties that make your products what they are. Color, packaging, capacity, size, weight, and anything else that describes a product. 
Describing product attributes, marketing guru Philip Kotler said, "Product attributes are the ingredients necessary for performing the product or service function sought by consumers."
In short, product attributes matter because they inform the buyer extensively about the product. The more descriptive they are, the better they perform in terms of increasing buys. If customers see your products' attributes as unique, they become the distinguishing factors setting your products apart from your competitors. When these are seen as valuable, you convert lookers into buyers and make sales.
Interestingly, product attributes and your target audience work together symbiotically. Sure, a product's feature can hint at what sort of consumer will derive value from it. On the other side of the coin, your target customers give you an idea of what they want in a product. 
You need to know your target customers and their preferences to optimize product attributes. Basically, how can you give them what they want for a price they can afford? The answer is, sell them a product ripe with the attributes they want.
PIM tools enrich products with these attributes will give you valuable insights into where you can improve your product attributes to improve the customer experience, and ultimately, will allow you to sell more products.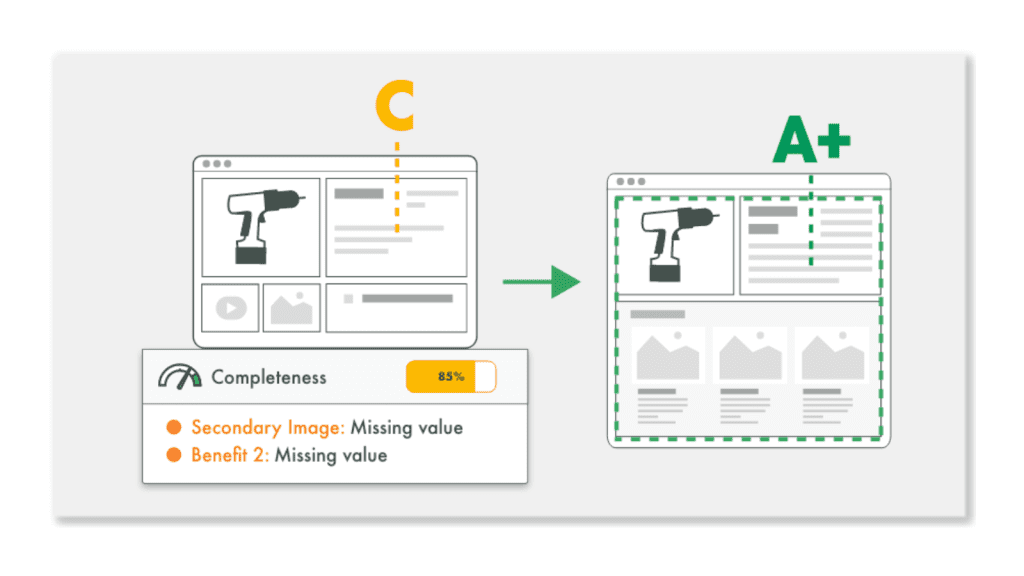 Once you have completed all the work on getting your products set up in your new PIM software, now you can sit back and use smart tools to show you what information you need to add next. 
Your PIM should include tools to show you which steps you need to take, making it easier for you to deliver enriched product information to your partner channels and to the marketplaces that you are selling products on. Remember that products with complete and full attributes are more likely to sell, especially in an age where if I a customer doesn't find what they are looking for in your product, they can always find what they are looking for somewhere else.
A completeness tool will show you which of the required attributes that have been configured in the PIM have not been completed. This will allow you to develop an action plan to address these items and you can use the other tools within your PIM to address them.
PIM Tools, the conclusion.
Businesses that seek growth in the current marketplace realize that much work goes into achieving that. It is no longer efficient to oversee this management through excel sheets especially when there are now opportunities for automation solutions that ensure the seamless execution of marketing strategies.
Product information management is crucial to the growth and relevance of e-commerce. PIM tools centralize your product data, so you no longer have to deal with scattered files and digital assets. It also comes with great features that focus your brand on customer-centric growth, a must-have feature for present-day e-commerce. Different researchers have established the need for top-notch customer service for continuous product conversion, and the PIM software solution comes with all of these considerations in mind.
Companies that want to stay ahead of the competition must use product information management (PIM) software to help centralize, organize, and analyze information about their products. It's robust, flexible, and user-friendly solution keeps you ahead of companies still yet to implement an automated solution.