How Retailers can Keep Up with Multichannel Retail Demands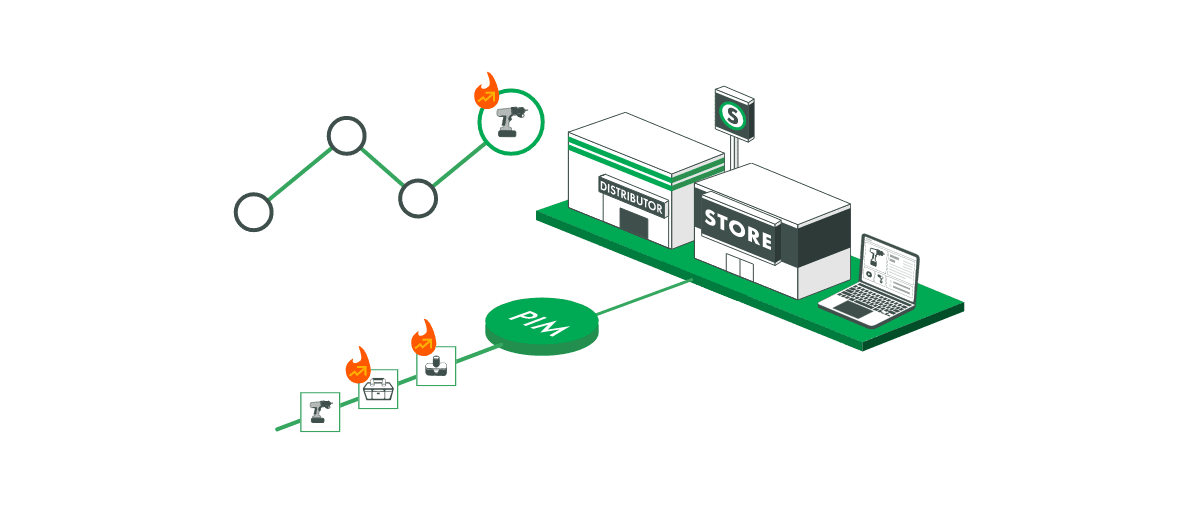 Modern e-commerce strategies can be hard to keep up with, but when done right, they can be a great way to reach more customers than ever before. These strategies can also bring those customers back again and again for your products. Using software tools to assist in this will ensure that you can continue to see success in your business once your plan is in place.
Several benefits of multichannel retail include flexible shopping options, broad audience reach, and data insights. 
I grew up in a small town. Of course, we had stores, but for a lot of stuff, products came from a larger city. Because of small towns, catalogs were created to bring merchandise to customers in rural areas. Catalogs are also a straightforward example of multichannel retail. The main focus of multichannel retail is getting your products in front of customers. 
Simply, multichannel retail is a business strategy that utilizes different distribution channels to sell merchandise. It helps businesses connect with consumers online and in-person through brick-and-mortar stores, e-commerce, online marketplaces, and social media.
Using multichannel methods can allow your business to accomplish the following objectives:
What is Multichannel Retail?
According to g2.com, "Multichannel retailing is the practice of selling products and services on more than one sales channel. In a multichannel retail model, brands sell their products directly to the consumers and other points of sale options through vendors both in-person and online. 
The objective of multichannel retail is to provide customers with more ways to research and purchase your products. This helps build customer loyalty with convenient and flexible ways to shop."
Multichannel retail allows retailers to take advantage of technological advancements by providing the opportunity to get their products in front of customers on different channels. Technology today makes it easier than ever to purchase products in various ways. Consumers still have preferred places to shop, though, and multichannel retail gives the ability for consumers to shop where they want to.
The COVID-19 Pandemic and Multichannel Retail
The COVID-19 pandemic has brought about fundamental changes in how consumers shop; with many people self-isolating, retailers quickly followed suit by implementing options that made it easier for customers to shop. One example is click to collect, or if you are like me, food delivery services became popular and, in turn, did many multichannel businesses. Something that may not have been on their radar previously.
Retail was already changing rapidly; with the increased importance of social media in marketing, the way shoppers interact with businesses was changing, and in a good way.
In a study conducted by GlobalData, a leading data and analytics company, they found that shopping habits in the US and Europe shifted dramatically because of disruption caused by the pandemic, driving rapid adoption and growth in buying online and picking up in-store services. 
However, the findings reveal that transactions made through online channels (desktop and mobile point of transaction) did not exceed 30% of total retail sales at the peak of lockdown in any country covered by the study – and many of those sales were supported by physical stores, with "click and collect" retail sales soaring. The report also explores how buying behavior has evolved since lockdowns have ended and reveal that the online channel's sales penetration is falling as consumers return to stores and make greater use of fast-growing multichannel services.
Saunders said the report also dispels the notion that retail can be neatly divided between online and offline shopping channels. Consumers shop simultaneously across channels and see them as substitutable.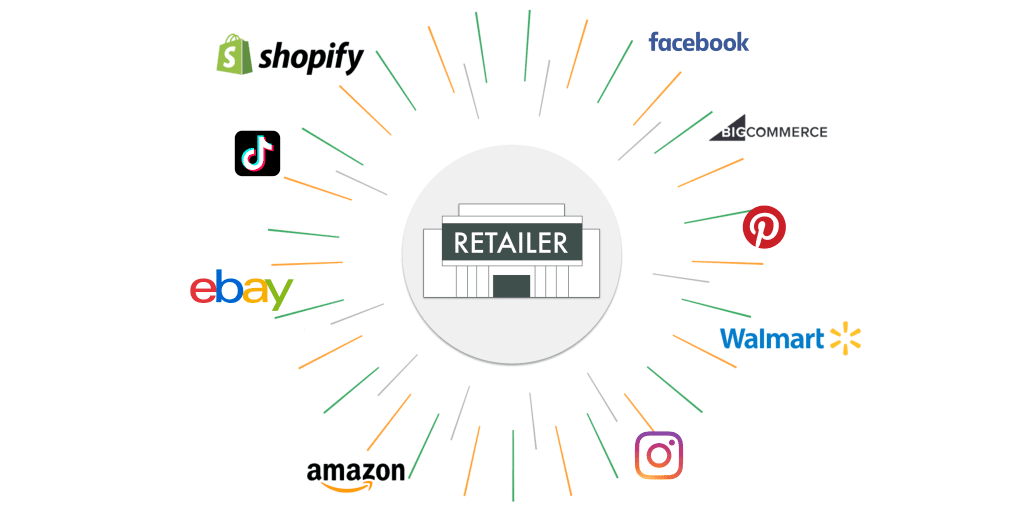 Advantages of Multichannel Retail
Multichannel retail provides many advantages to your business and consumers. The main advantage is, of course, having more exposure to your product and, in turn, more sales. Multichannel also allows you to tailor the experience that customers have when shopping for your products to a specific demographic or audience. G2.com lists the following advantages of multi-channel retailing as well:
Multichannel retail provides flexibility to buyers to shop how and where they want. Many shoppers may still prefer the convenience of shopping at a brick and mortar store, but, according to Business Insider, Consumers have a strong inclination toward shopping across eCommerce channels: The vast majority (82%) say that they've researched and reviewed products online before making a purchase in-store.
Additionally, 56% say that they've shopped in-store to check out products and then purchased online via desktop or mobile device. These "start anywhere and finish anywhere" behaviors help explain why a staggering 87% of customers say they want a personalized and consistent experience across all shopping channels.
This point is simple: the more channels you use to promote your brand, the more people you will reach. Multichannel retail helps increase brand awareness among more diverse audiences and varying demographics.
Third-party retailers and online marketplaces help you reach more customers and better understand their buying habits and purchase decisions. These sales channels often provide sellers with detailed reports and data feeds for businesses to assess customer behavior on their websites. 
Customers may, for instance, use your site to research a specific product but ultimately make the purchase through a different channel. Collecting customer data from other channels will show where customers prefer to shop and which products perform best on each platform.
Social proof is invaluable for modern businesses. Multichannel retail allows consumers to learn about others' buying experiences by exploring online reviews and social media chatter.
Based on the idea of social influence, social proof states that people are likely to copy the actions of others. This means consumers are more likely to purchase products with raving reviews and testimonials. 
You have been influenced by social proof if you've ever made a purchase based on a review or testimonial.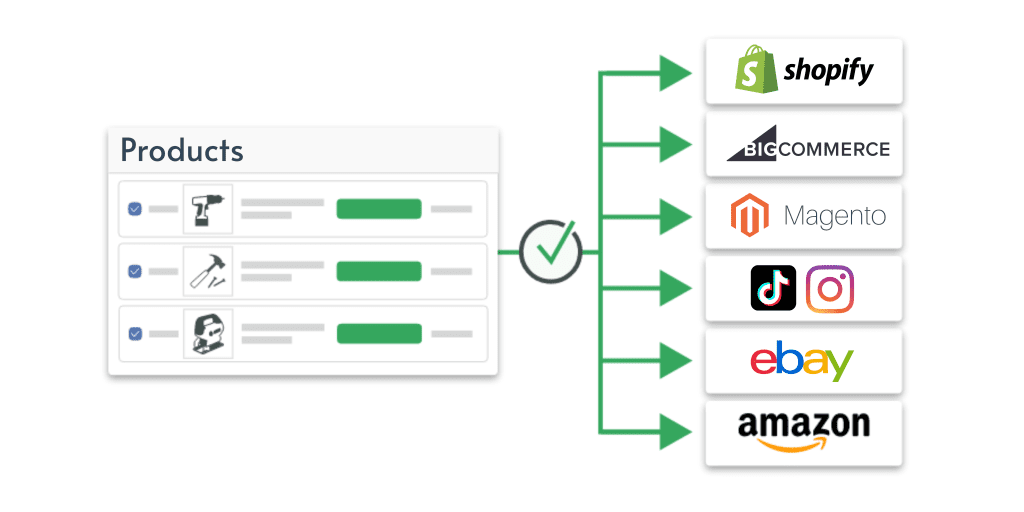 Types of Retail Sales Channels
Today, consumers have become multichannel shoppers, and retailers must understand each channel type to determine its value since some channels work better for the buyer's journey stages.
Social media platforms are an excellent way for people to discover new products and stores. Influencers share their experiences every day, and sponsored posts could drive traffic, if not sales.
Sites such as Facebook, Instagram, and Pinterest allow users to tag products for purchase — a trend that, according to BigCommerce – is already paying dividends — while others like TikTok and Twitter feature branded channels that advertise and interact with customers. 
Two out of three global shoppers have purchased through social media in the past year. Even if you are a reseller or distributor of branded merchandise, you'll want to invest in social media to engage and build relationships with your audience.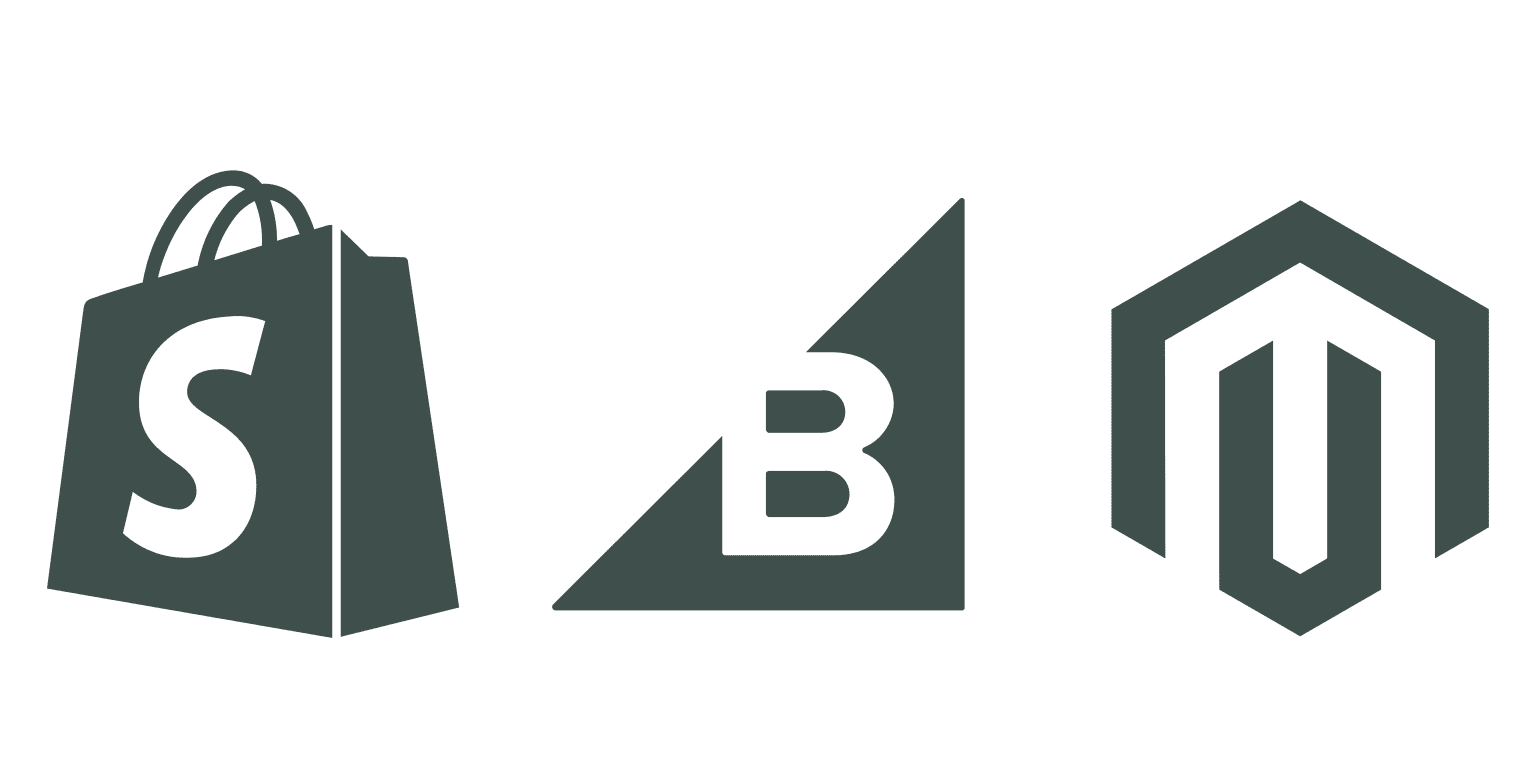 Web stores and built-in shopping carts are essential for retailers, primarily because it lets you customize and personalize the shopping experience. You can create educational content to solve user queries and attract new visitors with a custom website. You can also use email marketing for lead nurturing and brand advocacy.
Building a mobile-friendly, intuitive site and application is critical in the modern world, allowing businesses to expand into a broader market and take advantage of the browsing habits of millions.
Online marketplaces such as Amazon, eBay, Etsy, Rakuten, and even Walmart primarily sell products from third-party vendors to give consumers a centralized buying experience. 
Online marketplaces have proven to be favorable among modern consumers due to the wide selection of products and services available.

Challenges When Implementing Multichannel Retail
Several challenges may arise when implementing a multichannel retail strategy despite the many advantages.
Product pricing can often vary among sales channels. This could lead to customers flocking to one channel to purchase products at a lower price, resulting in a smaller net profit margin. 
The cost of shipping, for example, might be higher when products are purchased on your DTC e-commerce site versus a significant online marketplace like Amazon. You may also encounter price discrepancies due to discounts and promotions applied through retailers like Rakuten. 
One of the most frustrating scenarios that I have experienced as a consumer is the price for an item being different across different retailers. Even more infuriating is having the price for a product be separate within the same company, just another channel. Maintaining consistent pricing across channels can also improve buyer trust. Knowing that the goal of multiple channels is to provide flexibility and not for gamification of pricing will lead to customer loyalty.
Multichannel retailing can lead to exponential business growth. But this success will be short-lived if your business cannot handle the logistics involved. 
Businesses must invest in the tools needed to streamline order fulfillment and organize and ship products. Any product available for purchase must be inventoried at brick-and-mortar locations, warehouses, or third-party retailers. Retailers must also manage product information across all sales channels to ensure consistency and accuracy.
It's essential to actively monitor and analyze data from every sales channel with a retail management system. This will help you attribute sales and ensure popular products stay in stock for other retailers and online marketplaces. It'll also uncover unwanted items so you can remove or reduce inventory numbers. 
Keep in mind that data analysis can be time-consuming. When you experiment with different distribution channels, you must also commit to regularly adapting and adjusting your strategy based on your data. Using a PIM tool to manage your retail channels may help transmit data to these various channels.
A PIM tool allows you to create a single source of truth for your product data, thus ensuring that your data is consistent across channels while complying with the data import requirements. This also allows you to customize the data sent to other channels to match your target audience. Customers on one channel may prefer information in a certain way.
Above all else, the more product data a customer or potential customer has access to, the more they can understand your business, trust you to deliver on every purchase, and remain loyal.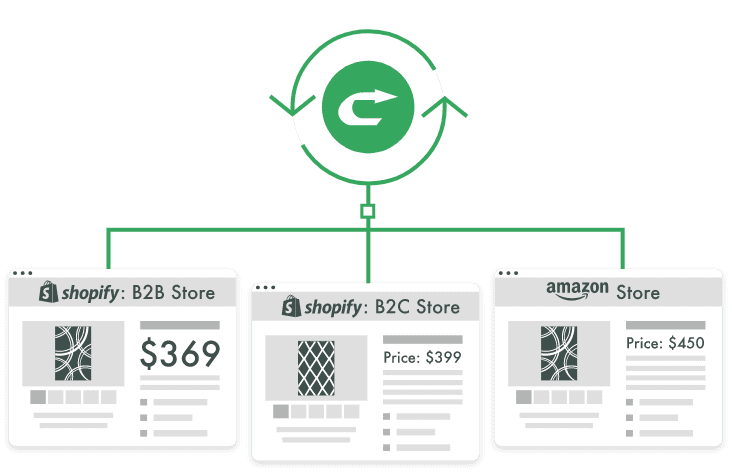 How to Build a Sustainable Multichannel Retail Marketing Strategy
The best way to optimize how you consistently distribute and market products in many places is to ensure they come from one source. A PIM system acts as the central database for an organization's products to accomplish that. 
It is the center point of all data coming in and going out as a hub. You get product data since it can integrate with other tools that manage customers, analytics, and accounting (we'll delve more into integrations later). Then, you use the data from all touchpoints to inform your marketing strategies.
When your customer service and sales teams have access to the same product information on PIM Tool, it's more accessible to deliver information to customers at every touchpoint. For example, they can quickly make and send a digital catalog. Or they can easily send emails answering customers' queries. Online chat is faster without searching for product information. 
The PIM platform is designed for all multi-channel needs.
2. Increase Engagement with Digital Assets
The more time visitors spend on your product pages, the better its performance. 
In essence, it signifies positive engagement. Shoppers are more likely to convert or act on your desired actions. So to get more people to add products to their shopping cart, make a purchase, and keep coming back for more, you need engaging content. 
What content keeps a user engaged? Visual content is the first line of defense you have at your disposal. 
Visuals are a vital component of e-commerce success. About 75% of shoppers take product photography sincerely into consideration. A photo could make or break a prospect's decision to buy. After all, a "bad photo" – one that doesn't richly display the product – can lead to 22% of returns. 
Ultimately, the goal of decorating your store with high-quality digital assets, like photos, enhanced content, and videos, is to engage. Visitors have to stay on your site long enough to convert. But it's not just about excellent product photography. To improve engagement, you need to enhance all your digital assets. 
How to optimize your digital asset strategy?
To maximize engagement, you must have a proper method of organizing your digital assets. Additionally, you need to have a strategy in place. Depending on your organization's goals, determine what digital assets you will need to hone in on. A smart DAM strategy is what can propel your conversions.
To grab attention, prioritize your photography. Textual product information is essential, but shoppers need to see shots of the product in full detail. This is something all businesses recognize. There's always a way to hone in on image richness.
Capture high-quality shots of your products from all angles. Truly create full coverage of the product by utilizing a variety of product images. For instance, take lifestyle shots by showing the products in context. Or offer the product in use: the more photos, the better.
Another example of illustrating your product is through a product video. When thinking about product videography, I like to recall the days when music videos were popular. These videos allowed you to hear a song and showed the story that the artist was trying to tell through music. 
Similarly, a video of your product can show how it is used and can be an effective marketing tool in establishing your buyer how the product can fit into their life – painting yet another picture of why they need your product. Seeing the product in action allows them to see what they are getting themselves into and builds trust that you are not selling them something different from what has been described.
Another idea of videography that you can use in product marketing is a video guide on how to assemble a product. Most people are familiar with a particular blue and yellow logo furniture store that can evoke an inevitable frustration when assembling the products sold there. Including an assembly video can accomplish two things: showing a buyer what they are getting themselves into and showing them how to assemble the product, should the instructions be unclear.
3. Reduce Returns by Providing Complete Product Information
Incomplete product information is the bane of e-commerce sellers.
When not all information is available for visitors, the risk of returns increases; when it comes to brick-and-mortar stores, 8.89% of products are returned. In contrast, up to 30% of products from online stores are returned after purchase. 
What this means is that the risk is already high. But what it also says is there is a stark contrast between in-store and online shopping.
Shoppers are less likely to return items because they have already seen and experienced the product. However, ordering online always comes with the chance that the product won't match the customer's expectations. So that means it is so vital to be visible and utterly descriptive about products.
Now that we have discussed strategies for keeping up with multichannel buyer demands, you should be well on your way to developing an action plan for yourself and your business. The internet is truly one of the most valuable tools that we have as a society, and leveraging tools to assist you in your efforts can yield high returns and give you peace of mind that your store is running like a well-oiled machine.
What is PIM?
PIM stands for product information management. It is software that, when integrated into an online store, creates a single source of truth for your product content, optimizing it for richness and syndicating it to meet sales channels requirements.
Can I integrate PIM into my e-commerce store?
Yes. CATSY can integrate PIM to your Shopify store to create a single source for all product data, reducing the time and effort it takes to upload and separate product data into appropriate channels manually.
What kind of businesses can implement PIM?
Merchants can employ PIM solutions for all kinds and levels of business. More importantly, starting your business with PIM gives you a solid background that you can always rely on for quality product data. PIM is suitable for all business models, including B2B, B2C, and DTC.
What happens if I don't Implement PIM for my large business?
You could encounter data problems, especially as your business scales. PIM centralizes your data, but the opposite could result in scattered data, resulting in low-quality product content or inaccurate product information displayed to prospective customers. An incorrect data display will repel customers, thus reducing your income generation.
What is CATSY?
CATSY simplifies the way brands manage and publish product content across online, retail, and distribution channels. With a cloud-based PIM and DAM solution, brands operate out of a single source of truth to drive revenue using a three-step strategy: normalize data, tailor for channels, and speed to market.
Can PIM improve my customer relationships?
Yes. PIM has features that take the stress off you and aim at everything customer-centric by ensuring you put out only error-free product content. PIM's automated features ensure the smooth running of your online store, which keeps visitors on your product page longer than they intended, thus fostering customer relationships.
Can I get a free demo?
Yes. CATSY demo gives you insights into what to expect when we manage your product information for you. 

Schedule a live demo with us right away, or visit the website at catsy.com to learn more about PIM.