What are Line Sheets? How a PIM Simplifies Line Sheet Generation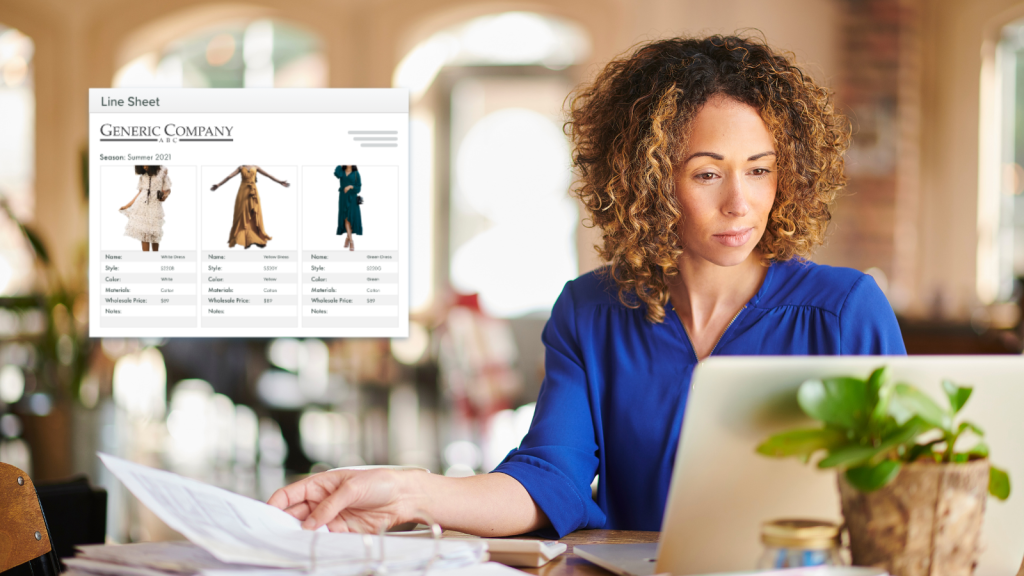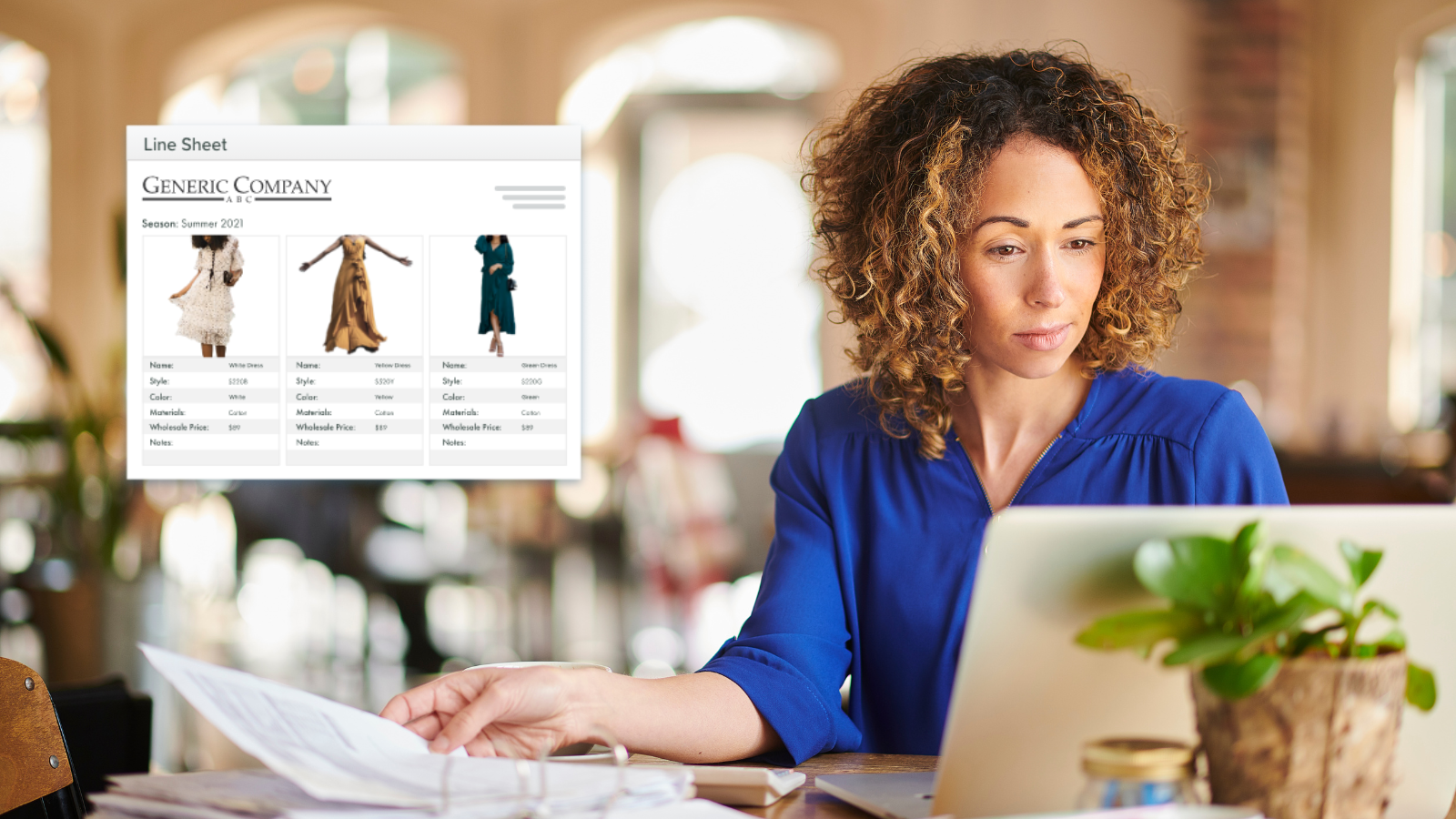 If you sell hundreds or even thousands of products and you want to send them over to different sales channels or potential partners for consideration, you want to make sure that your pitch is as neat and compelling as possible. It's a different game compared to when you are just selling one product. And even in the case of one product, it might still have diverse features. The sizes could be different, the colors, quality levels, and so on.
You don't want to send out product information that's complex to understand or use. In other words, those who will end up with this information should find it to be not only friendly but appealing. And not only appealing but also accurate. And not only accurate, but the product information and digital assets must be consistent across channels. Dependent on how many SKUs you have and how many channels you're using, this feat may not be possible without an automated software solution, like a PIM & DAM system. 
Let's break down line sheets and understand how you can use PIM to help simplify the generation process for outstanding product presentations.
What are Line Sheets?
A line sheet is a document that contains essential information about each of the products in a business line. Essential information can include photos, descriptions, pricing, and available quantities. They have become a recognized standard in the marketing industry. They are particularly popular among e-Commerce businesses that use them for neat presentations of product information. Line sheets are particularly essential when you want to present your products in an orderly manner. The key goal of a line sheet is to capture attention and trigger interest.
Let's use the example of a startup company looking for funding. In this case, a line sheet would be equivalent to the pitch deck. As you know, a pitch deck is used to convince investors to put money into a company. A good pitch deck is one that presents the investment opportunity in the simplest and most convincing manner. All the important points are expressed in a neat presentation with only a few slides. The same concept applies to line sheets. You want to communicate the most important information about your products in the quickest and simplest way. In other words, if you give your line sheet to a stranger, they should be able to have a crisp idea of your products within 15-20 minutes of going through the document.
The Difference Between Line Sheets and Catalogs
Unlike a catalog, which typically contains detailed information about your product line, a line sheet is a more condensed version that includes only essential information like pricing, product images, and contact information. Line sheets are typically used by sales reps when dealing with potential partners, as they provide a quick and easy way to showcase the company's product offerings. Catalogs, on the other hand, are more comprehensive and often include additional information like descriptions, specs, customer testimonials, and more. Think of line sheets as an effective tool for generating interest in a product and catalogs as being useful for providing potential customers with more detailed information that can help them make a purchase decision.
To achieve this, you need to boost the capability of line sheets with other tools. One of the tools that have proven to be effective for this function is PIM software. Let's see how this works.
How PIM Simplifies the Process of Generating Line Sheets
Generating line sheets in InDesign via spreadsheets can be a time-consuming and error-prone process, especially if product information changes quickly and line sheets require frequent updates. Fortunately, PIM software can simplify and automate the line sheet generation process. Here are the top 5 ways that PIM can immediately help to simplify your line sheets generation exercise:
Single source of truth
PIM provides a centralized database for product information. This means that all of the data needed to create a line sheet (product name, price, SKU, etc.) can be accessed from one location. This is known as a single source of truth for your product information. The greatest advantage of a single source of truth is that your line sheets will be generated from one consistent set of information—including images, specs, and pricing.
This means that everyone in your organization can access the most up-to-date information, and there's no need for multiple Excel spreadsheets or Google Sheets.
Automation
PIM automates the entire process of generating line sheets. Once the initial setup in InDesign is complete, PIM can generate line sheets automatically via API integration based on the product information entered into the system. This is valuable because when you're dealing with a lot of product data, the last thing you want is for someone in your team to have to spend hours inputting that information into a line sheet by hand. Automation will save you time and ensure that your line sheets are always generated fast.
You can quickly generate thousands of line sheets consistent with your branding and update them as needed with just a few clicks. Plus, you can generate product line sheets in multiple formats, so you can choose the one that works best for your needs.
Friendly user interface
The interface of good PIM software is easy to navigate, and in fact, you can customize it to suit your own needs for product categorization, which will benefit line sheets. Even team members who are not so familiar with generating line sheets can quickly generate them when the need arises without expert help. As long as they have access to the line sheet template in InDesign and InDesign is connected to your PIM, it's no longer a must that one be a good designer to create attractive line sheets.
Accuracy
Because PIM software centrally manages all product information, it ensures accuracy and consistency across all channels and sales materials. This is critical for creating a positive customer experience and driving sales.
For example, if you're an e-Commerce retailer and you make a small change to your products that you would like to share with your sales channels, PIM software will automatically update all the relevant information in your line sheets. There's no need to worry about inconsistency or outdated information.
Global line sheets
If you want to sell internationally, PIM can help you create product line sheets that align with the different regions you want to sell in. You can easily create localized versions of your line sheets, including taking care of language differences. This delivers consistent customer experience no matter where your customers are located and the dynamics of the diverse target markets.
Real-time updates
You can use PIM software to easily make updates to your line sheets in real time. So if you have a new product that you want to add, or if you're making changes to an existing product, you can do it inside PIM, and the changes will reflect immediately.
This is a huge time-saver, and you're always working with the most up-to-date information in your line sheets.
Media management
PIM can help you to manage rich media such as images and videos. This is important for two reasons. First, it's essential to have high-quality images and videos to showcase your products. They need to be clear and appealing, and they should be able to convey the essence of your product within a short amount of time.
Second, it's important to have consistency across all of your marketing materials. This means that all of your images and videos should be of the same style and quality, and they should all be linked to the same product details.
PIM can help you to achieve both of these goals.
Rich insights
PIM can provide insights into your product information, such as which products are selling well and which aren't. This information can help you to make better decisions about which products to include on your linesheets and how to market them.
Sharing
PIM software makes it easy to share line sheets electronically. You can email or fax them to customers or post them online for 24/7 access. This ensures that everyone is working with the same information and makes it easier to manage them overall.
Multiple templates
PIM solutions offer numerous templates for line sheets. These templates can be customized to match your company's branding, making it easy to create consistent, professional-looking line sheets. Again, the templates are already in PIM. So all you need to do is customize them slightly so they can match your brand. With the template set, you can always select the products you want, choose a template, populate, choose to export if need be, select where you want to send them to, and click send. Remember you are doing all these in seconds since the entire process is already automated for a generation. You don't need to keep running to design teams to get help with preparing presentations:)
Some companies have confessed to using thousands of dollars on graphic designers to help them create line sheets. Well, of course, we all acknowledge that designers do a great job. We are saying that you can save some of this money by investing in PIM software that will help you generate as many line sheets as you want without spending an extra coin. Select all the products you want and populate the line sheet template with all the relevant information, which is already in PIM!
Customers/partners can generate line sheets by themselves
What if some of your customers or partners want to generate the line sheets by themselves? Yes, this is absolutely possible with PIM. It gives you the freedom to allow anyone with permission to generate the line sheets they want all by themselves. And it's not customers alone who can do this. Basically, anyone that wants to have a look at your line sheets can generate them. You simply need to give them the right access to your brand portal and let them do the rest. They'll select the products they want and download instantly in line sheet format.
Interoperability
PIM integrates easily with other systems. This is critical because, as an e-Commerce business, you are certainly using other business software that also interacts with your products. So it's always important to ensure that any system that does a crucial function like that of generating line sheets is capable of integrating seamlessly with the other systems that you use. This makes it possible to automatically update line sheets when product information changes in your other systems (such as your accounting system or CRM).
Generating Professional Line Sheets with PIM: Follow these 7 Steps
So you just finished designing your latest line of products, and you're ready to share them with the world. Great! But before you can start pitching your new line to buyers, you need to create a line sheet.
How do you do this with PIM? Follow these steps:
Step One: choose a PIM system
A PIM that can help with generating high quality line sheets should have a few key features. First, it should be able to easily import data from a variety of sources. This will ensure that all of the necessary information is available in one place. Second, the PIM should have powerful search and filtering capabilities. This will allow you to quickly find the products you want to include in the line sheet. Finally, the PIM should be able to generate line sheets in a variety of formats. This will ensure that the line sheets can be easily used in other applications.
We recommend that you use Catsy PIM. Of course, do your research, read reviews, and ask your peers for their recommendations. Narrow down to a few finalists and then test them out before making your final decision.
Step two: Customize the templates
You can choose to use the pre-made line sheet templates in PIM, but it's helpful to customize these templates to better match the needs of your business. Use these tips to customize line sheet so that they match your brand guidelines:
First, consider what information you want to include in your line sheets. This will vary depending on the products you sell and the audience you are targeting. Make sure that the template you choose includes all of the fields that you need.
Next, take a look at the layout of the template. Is it easy to read and understand? Does it include any unnecessary clutter? Consider making some changes to the layout to improve clarity.
Finally, think about how you want to brand your line sheets. Your company's logo and contact information should be prominently featured. You may also want to include a tagline or other branding elements. Make sure that the template you choose allows for easy customization of these elements.
Keep in mind that the more you're keen to customize the templates, the more time it will take to create the line sheet. So if you're in a hurry, you may want to stick with the default templates and make just a few necessary adjustments.But if you have a little extra time, go ahead and personalize them to make them your own.
Step three: Set up line sheets in the PIM
The first step is to create a new product. Name it and select "Line Sheet" as the type.
Next, you'll need to add the product details. This will include the name, description, images, and pricing.
For the images, you can either add them one at a time or import a batch. If you're importing a batch, make sure the images are properly formatted beforehand.
The next step is to create the variants. This is where you'll list the items like the different colors and sizes available for the product. Other relevant information at this stage could include measurements, weight, and style. Adding this information is simple. Just fill in the blanks and click save. The PIM will do the rest, automatically creating a line sheet for each product. You can then print these out or export them to a PDF for emailing or posting online.
To edit, open the product that you want to edit. You'll see a number of fields that you can update such as:
Name: This is the name of your product as it will appear on your line sheet.
Description: This is where you can add a brief description of your product.
SKU: This is the SKU or stock keeping unit for your product. It's a unique identifier that you can use to track your current product in PIM.
Price: This is the price of the product.
Quantity: This is the quantity of the product that is available in stock.
Status: This tells you whether your product is active or inactive.
Always remember to update once you're done editing so that all the latest changes are saved.
Step four: customize the line sheets
This is where you customize the layout of the line sheets you have just set up above to make them more aesthetically pleasing and easier to navigate. You can also choose the order in which the products appear on the line sheet and add or remove columns as needed. This gives you total control over the look and feel of your line sheets.
Here are a few tips for customizing the layout of your line sheet:
Start by determining the format that will work best for your customers. For example, are they more comfortable with a vertical or horizontal layout?
Use clear and concise headings to help them quickly find what they need.
Make sure the font is easy to read.
Choose a color scheme that is easy on the eyes.
Use clear and concise headlines that will grab the reader's attention.
Use images to illustrate your products and make them stand out.
Break up the text with headings and subheadings to help readers navigate quickly.
Use bullets or lists to highlight key features or benefits.
Make sure the layout is easy to read and visually appealing.
If you have specific preferences when it comes to the layout of your line sheets, PIM makes it easy to customize these to your liking. In just a few simple steps, you can have the layout you desire, ensuring that your data is easy to read and understand.
Step five: export the line sheets if need be
Maybe you want to email the line sheets to someone or you simply want to have a copy in your computer. So how do you do this? For Catsy PIM users, open the "Line Sheet" tab and click on the "Export" button. Choose the format you want to export the line sheet in ( such as PDF), and then select the products you want to include in the line sheet. Finally, click on the "Export" button to save the line sheet to your computer.
Step six : Automate and distribute the line sheets
Catsy PIM allows you to automate the line sheet distribution process, meaning you can schedule when to send which line sheet, to whom, and in what format. This could mean retailers, marketplaces, or any other business partners you may have.
Automation ensures that the correct line sheets are sent to the correct people at the correct time without any manual input required. In addition, automating line sheet distribution reduces errors and improves accuracy.
Step seven: Review and make changes to the line sheets
After you've created and distributed your initial line sheets, it's important to get feedback and make changes based on that feedback.
This is where your PIM software really comes in handy. With the ability to make changes on the fly, you can easily adjust multiple line sheets in one go. Besides, some PIM software like Catsy can also give important insights especially if you use it to distribute.
Key Takeaways
Line sheets are a valuable marketing tool in the modern business landscape, especially in e-Commerce which is extremely competitive. Line sheets make it easier for customers to understand your products and make informed decisions.
Never forget to constantly update the line sheets. How often you update depends on a few things, like how quickly your products change and how often you get new shipments in. If there are big changes happening in your inventory, or if you have a big launch coming up, then you'll want to make frequent updates as the product information changes. It's also a good idea to do a complete overhaul of your line sheet every few months, just to make sure it reflects the latest changes in your business. Changes like branding should always be updated across all your materials, including line sheets.
Summary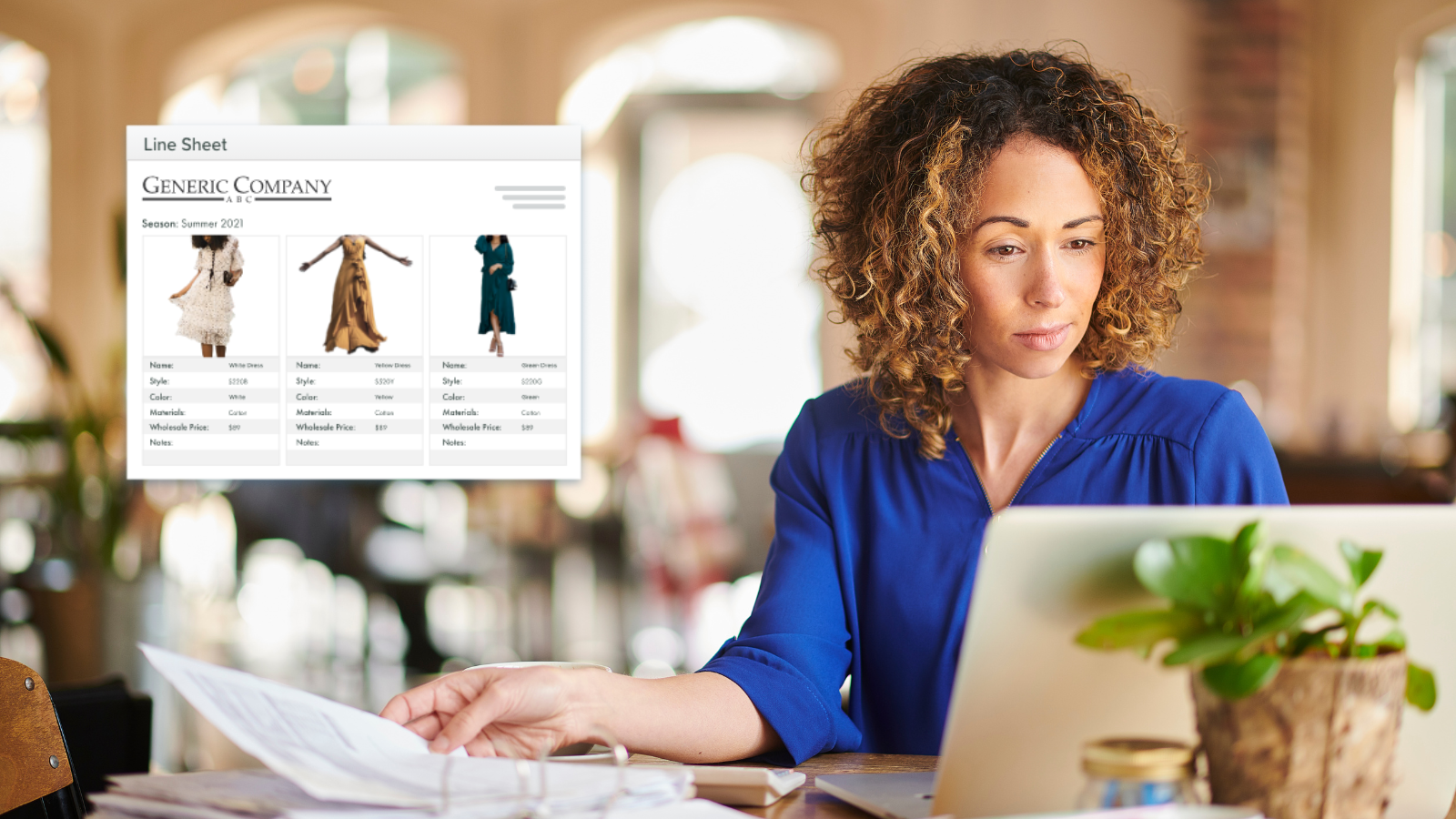 Article Name
What are Line Sheets? How a PIM Simplifies Line Sheet Generation
Author
Publisher Name
Publisher Logo