5 Digital Marketing Strategies for Industrial Manufacturers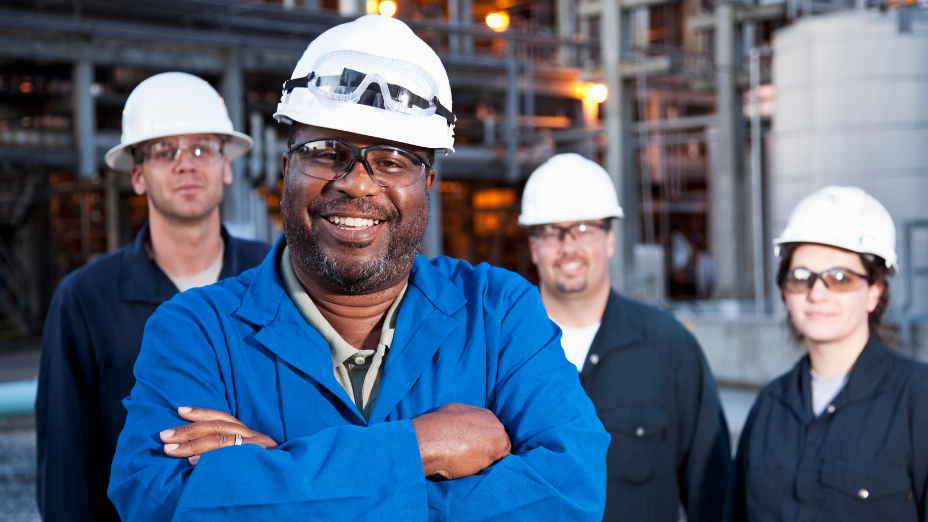 What used to be a marketing strategy based on printed brochures, trade shows, and face-to-face meetings became a multi-faceted strategy encompassing eCommerce, Zoom meetings, and custom PDF brochures. 
As an industrial marketer, you've found yourself in new waters. Two years after COVID-19 shook the world, it's time to stop treading the waters of digital marketing. It's time to thrive. 
This article includes five digital marketing strategies industrial marketers can use not just to survive but thrive. 
Although digital marketing isn't new, there are many new opportunities to explore digital marketing strategies for industrial brands. Moreover, modern industrial brands must conquer the digital domain to appeal to digitally sophisticated customers and avoid disruption in the wake of traditional methods. 
As marketers, you can increase the number of eyes on products and sell them more efficiently by employing the same but improved strategies as other industry sectors. This article provides five digital marketing strategies you can implement today.
Industrial-Focused Webinar
3 Tips to Amplify Speed to Market for Industrial Brands
Thursday, August 31 @ 11am EST / 5pm CET
What are your challenges?
As an industrial manufacturer marketing professional, your challenges are much different from a B2C retail marketer. Depending on the size of your company, you may be the first point of contact for all product information. You're responsible for gathering product information to ensure complete and accurate data before sending it to suppliers and distribution channels. 
Additional challenges you may face in industrial manufacturer marketing:
Lack of product technical know-how.
Before you can market a product, you must understand how a product works to formulate product descriptions accurately. Lack of use-case awareness is common—understanding how a spec sheet comes to life solely based on product information is difficult. 
Regularly meeting with product managers and designers can help you understand a product's function. In addition, sitting in sales meetings for similar products can provide insight into how customers talk about your products and add value to your understanding of a product's use case.
Identifying buyer motivation.
While it is easiest for manufacturers of B2C products to get to market by selling emotionally-driven content, it is different for industrial tools manufacturers. In this case, marketing content that contains factual product information with informative marketing collateral is more critical to B2B consumers. 
Businesses, B2B buyers, and even end-users are usually more cautious regarding tool purchases. They require a little more effort to convert in most cases.
Product variation and price-point management.
Frequently, industrial tools have different features that can affect pricing and use-case descriptions. For instance, the exact product could exist but with slightly different functionalities or versions that make one version of a product superior to the other. 
In addition, B2B pricing systems can be highly complex, dependent on a wide range of factors. Moreover, it is often challenging to track without a point of reference. The complex pricing system could present a challenge, especially when a manufacturer wishes to create an easy digital buying experience.
Let's dive in: strategies for industrial manufacturer product marketers.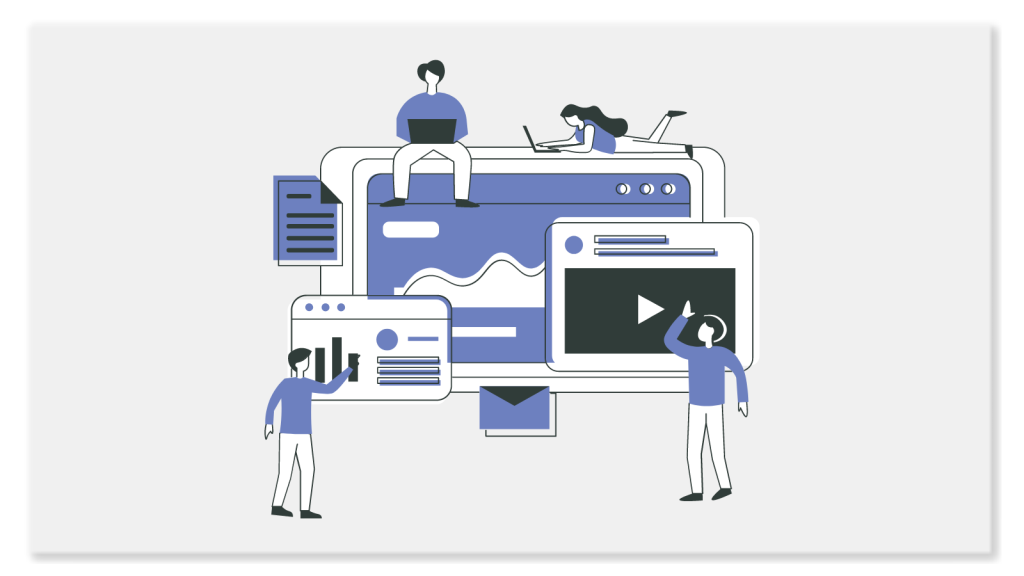 1. Build a user-friendly website.
The first stage in building an industrial digital marketing strategy is to make sure you have a website that is easy to find in searches by folks looking for you and that it outranks any competitors.
Search engine optimization can help you do this. Your website is a marketing tool. Through it, you should be able to attract and convert new leads while presenting your brand to your prospective customers.
Practical steps to take:
Educate and provide seamless buying opportunities.
Only post content relevant to your brand and tailored to your audience on your website. 
Imagine this scenario: your e-commerce store sells air compressors. A small business needs five air compressors to replace its outdated machines. You've written a long in-depth blog post on your website about air compressors and how to choose the correct device to last longer than five years (minimum). 
Your website visitor reads this article and determines you are a good match, and they sign up for your email list at the end of the article.
Some days later, you email them a coupon code for your store with the image of air compressors you used for the blog article they viewed. The customer sees this, and the discount you've offered spurs them to make a purchase. 
For example, suppose you meet your audience's expectations and re-target them to make their buying experience seamless. In that case, you secure a customer faster than one can blink (in e-commerce terms).
Keep your site consistently up-to-date.
Customers come online to find what they need quickly. If they see anything untrustworthy or invalid, they'll bounce. 
What does "valid information" entail? Accurate, consistent, and up-to-date information. To put it simply: products on your website must remain up-to-date.
Keeping an updated website will keep your customer's confidence in you. Still, it will also establish your website as an authority website to Google. With it, you get a higher rank on Google searches.
Optimize PDPs for mobile view.
Above all, when designing your website, you must optimize for mobile view. According to this Shopify article, B2B buyers are 62% less likely to purchase from brands if they experience negative mobile shopping on a brand's site. 
That number is astronomical! Industrial manufacturer marketing cannot afford to avoid optimizing web pages for mobile commerce. Optimizing for mobile can boost the number of leads and, eventually, close more businesses by allowing customers to visit your site from various devices, including tablets and smartphones.
Make it easier for customers to buy your products with mobile optimization.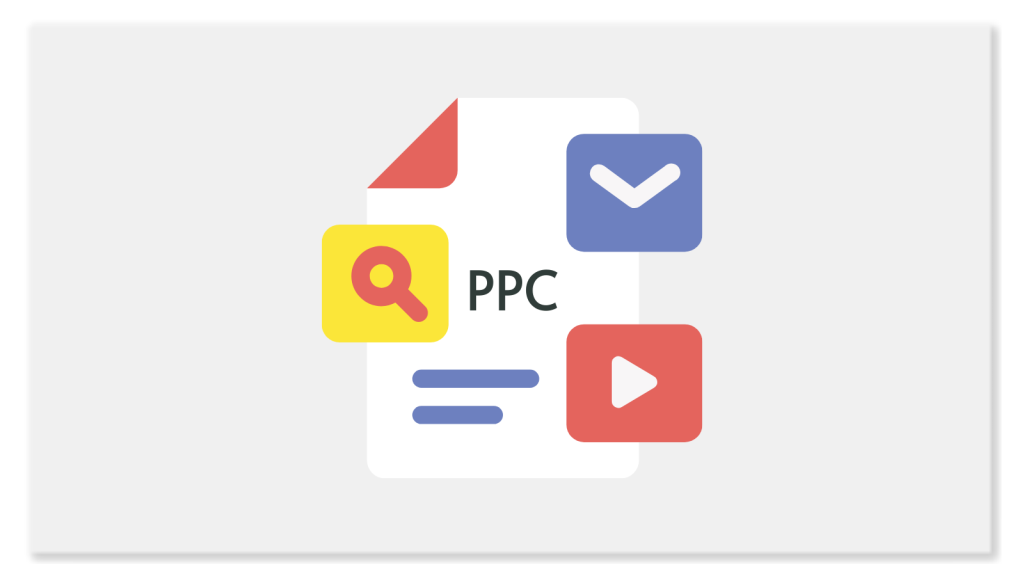 2. Invest in PPC Advertising/Google Ads
PPC is another underdog for digital marketing in the manufacturing sector. PPC stands for pay-per-click, and it is a method in which advertisements are displayed along the side or on top of natural search engine results. 
Pay-per-click (PPC) ads can be relatively inexpensive and have fast revenue generation. You can link to your website with a copy of one or two sentences from your material in this advertising method. 
The most common type of PPC ad is usually the paid type. Your advertisement appears in the results when users do commercial searches. Have you seen banners for different companies or offers when you open content online? That is another popular type of PPC advertisement.
The most beneficial aspect of PPC is that you only pay for the ads when a user clicks on the link. In addition, you get to see the results of clicks right away. Advertisements can begin bringing visitors to your website as soon as they are enabled. You can boost lead creation right away – without breaking the bank.
How you can get started with PPC now:
PPC advertising works on a system known as Ad Auction. Since it is impossible to overcharge advertisers that want their ads to pop up, google uses a program where you can bid on keywords. 
The Ad Auction is a bidding system that allows advertisers to bid on keywords that trigger their ads.
Here's what to expect: advertisers get to bid on keywords they decide are best according to their business or advertisements. When users type in words during a commercial search, Google then determines the relevance of your keyword to the input and displays your ads accordingly.
Investing in PPC advertising and Google Ads is critical today in the industrial manufacturer marketing environment. Remember, don't miss out on key leads that could come your way with retargeting.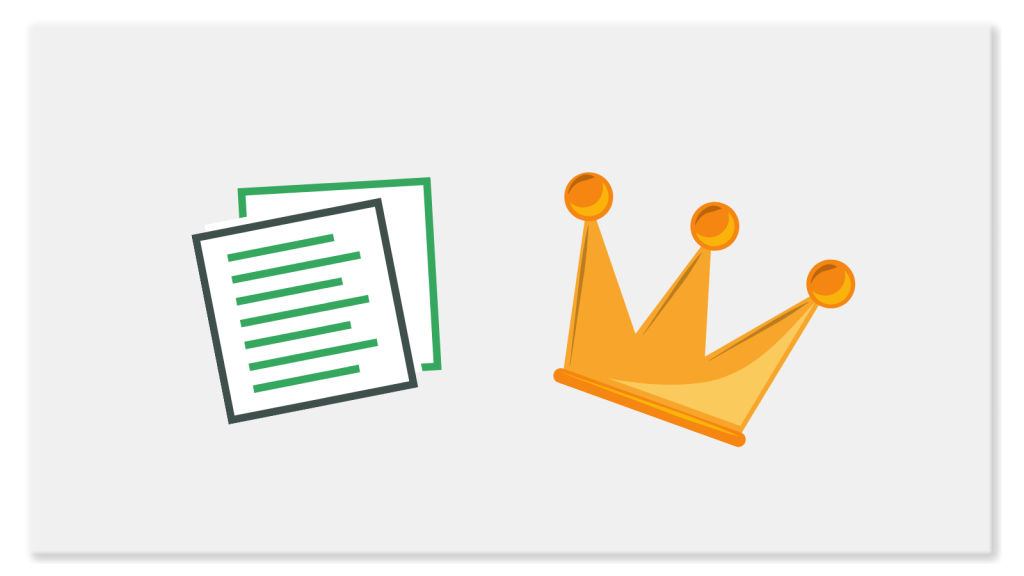 3. Content is still king. Take it seriously.
Content marketing is a marketing technique where you develop and distribute relevant, helpful content to present and potential customers, such as blog posts, pdfs, white papers, social media postings, emails, videos, and other forms of media.
A content marketing strategy displays competence when done right while indicating that your brand appreciates its customers. Industrial manufacturer marketing can capitalize on content marketing in a number of ways.
Content marketing creates opportunities to broadcast value more than sales-driven pitches. You can tell how well-received your content is when visitors stay on your website for additional education instead of bouncing out within seconds. 
Value-driven content educates the audience about your brand, brings problems they never knew they had to light, and produces answers to those problems without requiring them to teach you first.
You can attract and keep a group of loyal audiences that convert through content marketing. However, it might be a slow process at first, as it is one of the keys to a long-term marketing strategy. 
In the meantime, by creating content that your audience finds valuable, you increase your brand awareness and establish a trusting relationship with present and prospective customers. If you do this, convincing them takes little or no effort when they are eventually ready to make a purchase.
An example of content marketing is the article "The Beginner's Guide to SEO" by Moz. The information has been viewed countless times now. While it serves as a free resource to educate newbies on SEO, it has also brought in many customers who might have never known about what services they rendered had the article not existed.
Consistent content marketing with value will go a long way to establishing and nurturing relationships with new and existing customers. When your target audience sees your firm as a partner who cares about their success and is a valued source of information and direction, they are more likely to pick you when it's time to buy. Another way through which you can market content is through videos.
Video Marketing
Video marketing is whereby you use videos to promote and sell your product or service. Use videos to increase interaction with your customers or prospective buyers on social platforms, educate your customers, and uniquely reach out to your audience.
Videos are no longer just entertaining; they are now a crucial part of marketing. Any business not already into video marketing could just be losing revenue through another channel they are yet to explore. Research shows that more than 50% of consumers prefer a product video to any other product content.
Some examples of video advertising marketing strategies include:
Demo videos exist to showcase the use of your product. Demo videos can live on Vimeo, YouTube, and your website. Suppose prospective have questions about your product or how it works. In that case, they can usually find their answer in a demo video. 
Educational videos involve teaching new information to your audience or setting the basis for better comprehending your organization and its goods.
When engaging with customers, your sales and service teams can utilize these videos as a reference.
Case studies depict video versions of customers' reviews on your product page. Your prospects want to know if your product can help them with their specific issue.
Make case study movies highlighting satisfied, loyal clients. Case studies are one of the most effective methods to communicate to prospective buyers who are still unsure of your product.
Your best advocates are your previous customers. Having them speak on camera about their problems and how your product has helped them address these issues will give your potential customers more confidence in their choice to purchase your products.
Moreover, an advertisement will bring customers to your sites, but only relevant content on your site will keep them glued.
Additional industrial manufacturer marketing examples:
Podcasts
Infographics
PDFs or ebook guides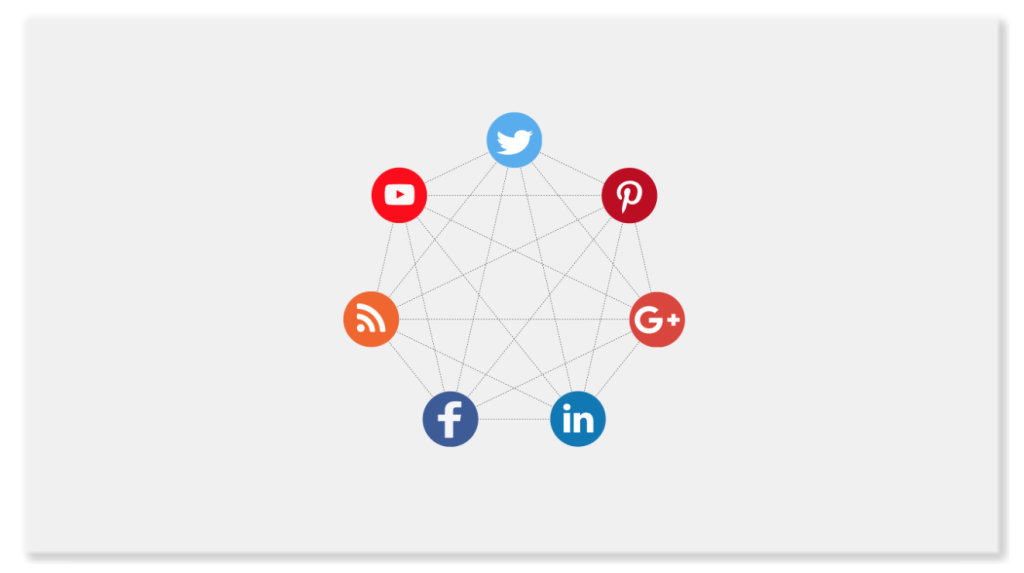 4. Expand your reach to Social Media channels.
Social media marketing entails leveraging social media platforms like Facebook, Twitter, LinkedIn, and Instagram to achieve your branding objectives. It, however, does not end with creating a business account and proceeding to post.
It would be best if you had a good plan with measurable targets for social media marketing, and it includes the following:
Maintain an optimized profile.
Post relevant images, videos, and stories or case studies that give a good representation of your brand.
Constantly engage your followers, especially those that always engage your posts. They make for a large number of returning customers.
Always respond to comments, likes, and follows.
Another aspect of social media marketing is where you run paid ads. For example, paid ads enable your business to appear before a large volume of targeted users, thereby reaching people globally from the comfort of your home. The links you add for followers to follow when your posts pique their interests help drive conversions in industrial manufacturer marketing.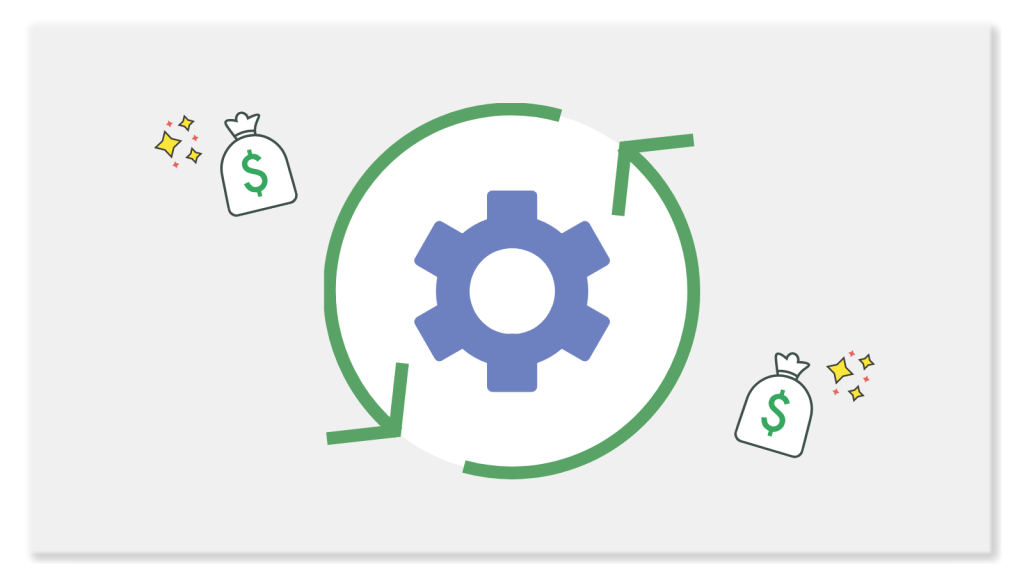 5. Tailor campaigns to leverage recurring revenue.
The goal of industrial manufacturer marketing isn't just about gaining new customers, it's about growing the relationship with existing customers. According to Forrester, more than three-quarters of annual revenue from B2B companies come from existing customers. That's a lot. 
Rather than focusing solely on capturing new revenue, industrial manufacturers have an opportunity to acquire recurring revenue from loyal customers with pointed, personalized campaigns. 
Ideas for looping existing customers back into the sales funnel include:
Quarterly update newsletter campaigns 
NPI announcements
Sale announcements
In addition, you can use existing customers to your advantage when determining where in your sales process conversions are made. You can do this by sending out an NPS survey to help your team understand which areas you are succeeding in and which areas can be approved.

PIM makes Industrial Manufacturer marketing easier. Here's how.
PIM stands for Product information management (PIM), a software solution that helps businesses manage and optimize product data for intended channels. 
PIM helps businesses create one source for product data and, with the incorporation of DAM, serves as a launching point for PDPs, print and digital catalogs, and other distribution channels.
Without an automated PIM system, brands typically manage hundreds (if not thousands) of SKUs from Excel files. Doing so can make the product-to-market process long, tedious, and error-prone.
Using a PIM can be a revenue driver for your B2B business by saving your team valuable working hours per week.
Before the introduction of a PIM system, less than 17% of staff at manufacturing companies spent less than 2 hours per week searching for products. After Implementation, this percentage had grown to 36%.
PIM improves go-to-market industrial manufacturer marketing strategies with:
Automated Workflow
Workflow follows a specified path for product marketing from conception to completion. Automated workflow in PIM enables tasks to be shared and completed with different team members and teams altogether. 
When used as part of your everyday process, workflows increase collaboration and productivity. PIM workflows utilize out-of-box workflows that help your organization implement NPIs and product updates.
Complex Pricing System Solved Through Centralized Data
Store and manage pricing alongside product data in PIM. 
Quality Data Through Content Grading
Another benefit of PIM to your marketing strategy is the assurance of top-notch quality content broadcast at all times.
PIM solution comes enabled with a feature that grades your content with compliance to data governance rules. Meaning PIM continually gives feedback about the completeness of your product data, thereby ensuring proactivity on your data. PIM solution enables you to broadcast only valid product information on your product and advertisement pages.
In Conclusion
Digital marketing strategy is essential for every business, including industrial manufacturers. To purchase or get information about a product, customers have one-stop: the internet. Industrial manufacturer marketing, therefore, now have numerous ways through which they can leverage these opportunities.
However, a digital marketing strategy isn't good enough if it does not involve a streamlined go-to-market process. Apart from the ease PIM brings to the marketing team's effort, it makes it easier for you to gain maximum conversions and brand loyalty.