Have you made an online purchase that arrives entirely different from what you expected? Maybe a new pair of red gloves arrived in a shade of pink or your new boots have a 1 inch heel instead of 1/2 inch. The point is, you didn't receive what you thought you bought. 89% of people making eCommerce returns in the past three years. You've likely experienced the negative effects of product misrepresentation. Misleading product pages are a direct result of mismanaged product data and digital asset management. As a consumer, you'll likely think twice about making a purchase from a site with such inconsistencies.
Accurate product data drives B2B eCommerce.
When it comes to B2B eCommerce sales, the stakes become even higher. B2B buyers don't have the time nor the resources to purchase from a company that cannot represent their products well. For instance, a building company needs 100 high-standard doorknobs for a new-build reveal next week. The buying manager visits your site and makes a purchase. The order arrives, and the door knob size do not match the specs on your website. When gaps in product data misrepresent the size of products, you've put another business in a bad position. You've also lost a valuable customer.
For B2B industries, accurate product data is the most important factor to creating a successful buyer experience. As B2B product marketers, it's your job to entice buyers with accurate, convincing product data. Buyers take about 10-15 seconds to decide if your website is worth exploring. Enhancing the B2B buyer journey is imperative to growth as a B2B eCommerce company.
Having accurate product data is critical for eCommerce success in today's rapidly growing industry. In this post, we'll look at why product data is important, in addition to a few ways you can expect accurate data to help your company.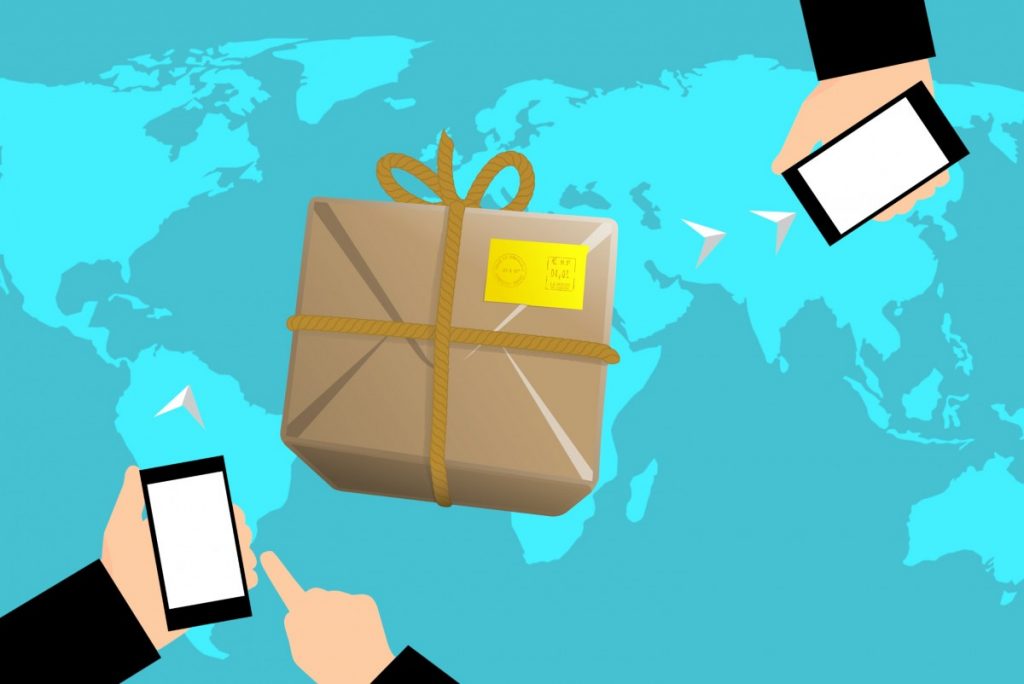 Why Is Product Data Important?
Even with the global effects of the coronavirus, eCommerce sales were up 37% in the third quarter of 2020. Online shopping is slowly becoming the new normal, as evidenced by the continued growth in the space. Product data allows your company to make meaningful connections with potential customers. Being able to accurately highlight what makes your products worthwhile will help you differentiate from your competitors. Using product data to your advantage is a must for any organization that wants to establish a meaningful eCommerce presence. Product data will help your organization come up with creative solutions and be flexible in the face of adversity.
In 2021 and beyond, organizations can no longer afford to ignore the role product data plays in their company. Using data, you can create a customized buying experience for your customers, making them more likely to frequent your business. With product data becoming more important, customers are starting to expect personalized shopping experiences. Additionally, having access to accurate data gives your staff the opportunity to optimize products by highlighting factors important to your audience. Integrating product data into your daily operations reduces the risk of customers seeing outdated information. This could be anything from old product variations or old product images. These inconsistencies are frustrating for customers and reflect negatively on your company's reputation. Using product data to your advantage helps your company create consistent and accurate experiences for your customers.
Data Quality Influences Customer Experiences
Customer experience is one of the most important factors that encourage customers to return to your business. In the age of eCommerce, companies need to be deliberate with designing an enjoyable experience for their customers. In today's market, you can lose customers simply by having a website that's too hard to navigate or a shopping process that's too confusing to complete. A simple way to avoid this from happening is to use accurate product data to your advantage while creating your customer's journey. People gravitate towards online stores with product information presented in an easy to consume format. Overwhelming website visitors with factors about your products can cause them to leave. Instead, you can use product data to make educated guesses on what your customers want to see.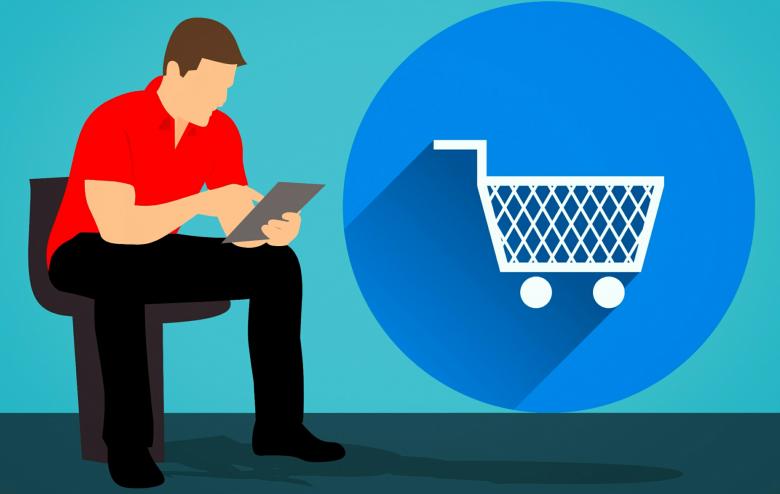 Collecting data that relates to key interaction points, fulfilling orders, and supporting customers will help you create a unique customer experience. Analyzing these data points will help you humanize the experience people have when interacting with your organization. You can also use data gathered from previous customers to refine your policies and operating procedures.
Changing how your company operates to align with your customers' values is important. This helps you create an emotional connection that creates repeat business. Customers don't want to be treated as just another number. With a bit of analysis, data makes it easy for your team to make your customers feel special.
Use data to personalize the buyer journey.
One of the best examples of using product data is personalization. Netflix does an excellent job by using data on what their customers are watching to create a personalized recommendation list. Instead of listing random movies, Netflix uses data for new recommendations. All content is relative: genres, actors, and themes that customers have enjoyed in the past. To take this a step further, Netflix also shows custom thumbnails based on data they collect from their customers. You and a friend may see 2 very different thumbnails for the same movie. Netflix bases content on the type of thumbnails that have grabbed your attention in the past. This type of personalization results in higher click-through rates and more time spent on the platform. Taking the time to analyze your product data will help you find similar ways to personalize the experience customers have with your business.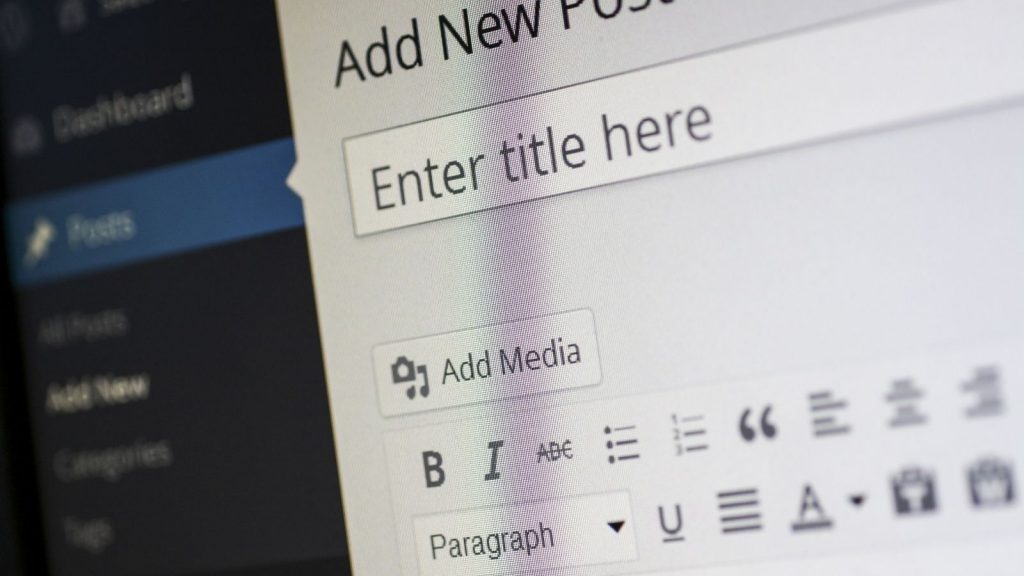 How Does Data Help With Content Marketing?
Accurate product data is an excellent resource to take your content marketing efforts to the next level. As your business expands to more platforms, it's crucial to maintain a consistent voice and visual aesthetic to create a close-knit connection between your brand and your customers. Content marketing is the sum of many parts that come together to sell an experience to your customers. Images, copy, videos, articles, and more are all tools you can use to help people see the benefits your products will bring to their lives. Accurate product data helps your marketing team create engaging content while also contributing to building a healthy workflow.
Having accurate product data is critical for eCommerce operations that want to expand from their current position. Organizing your data with tools such as a product information management system (PIM) makes it easier to get your products on multiple eCommerce platforms. Instead of having to painstakingly upload details about your products manually, PIM systems help you automate this process. Accurate product data ensures your product images, banners, catalogues, and infographics are all in sync with each other. With your data centralized in one location, your copywriters, marketers, and SEO staff will all be able to quickly access accurate data they can use to complete their responsibilities. Training your staff to use product data to help with their work helps your company maintain consistency and develop a competitive advantage over your competitors.
Data Accuracy Builds Trust Within Your Team
Accurate data helps your team trust the system they work within. Asking your employees to use product data in their daily tasks won't elevate their work until your team feels data is an effective resource that improves their work. Additionally, getting both your employees and stakeholders on board with the idea of building data accuracy can quickly change the fundamentals of your company. Research from KPMG shows 60% of organizations aren't confident in their data and analytics. Finding ways to collect and use accurate data will help your company develop a competitive advantage in your industry.
Accuracy is an internal asset.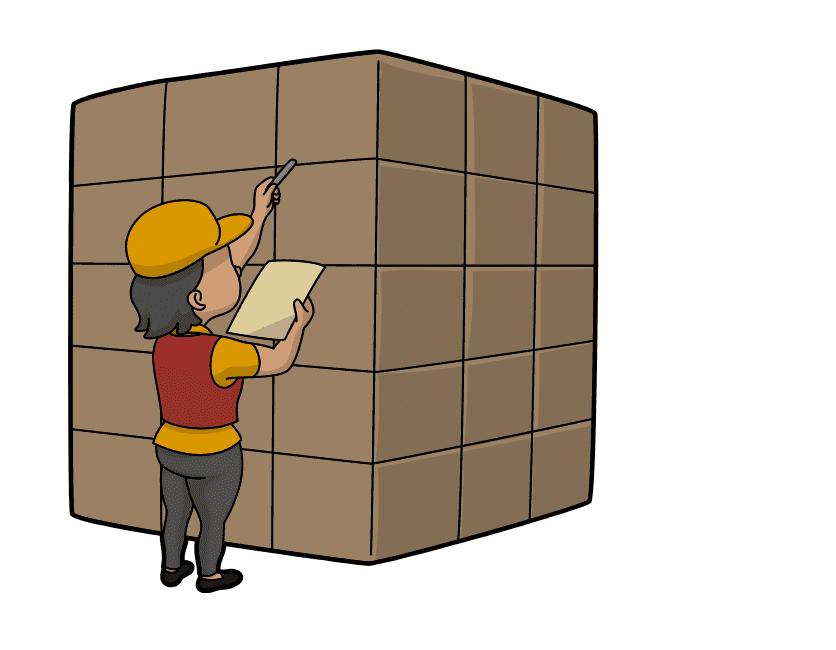 Accuracy is an essential factor in turning data from raw information into an asset that increases the value of your business. Developing a rigorous governance process for vetting data collected by your company can help you identify and analyze the most important data points. This governance process is unique to your company and will help you build a sense of trust in data throughout your company. Part of this governance process can include ensuring the data is coming from reliable sources and looking for new ways to personalize the data collected. The more granular you can get with your data, the easier your team will find it to create unique content for your customers.
Even if you trust the data and understand the potential impact it can have on your company, it's essential to get everyone on the same page. Shareholders and senior level executives who don't understand data can cause a gap to open between your data team and management. One of the best ways to build trust in corporate environments is through results. Find a few small wins you can generate using data to give your executives concrete proof of the potential of using data as an asset. Certainly, data visualization is also important to help non-technical people understand and better picture data in their heads. The format you decide to use (charts, videos, images, graphs, flowcharts, etc.) while presenting data can make or break if your message is getting through to the executives.
Data Helps You Create Product Relationships
One of the benefits of using product data to your advantage is it helps your staff identify relationships between your products. Making these connections helps your team create efficient marketing campaigns that compliment your entire suite of products. These connections become more obvious when you work with data on a regular basis to enhance your daily operations. Simply linking products that compliment each other together can help increase sales while also providing your customers with more value. Some relationships products have with each other include replacement parts, accessories, or an upsell relationship. You can use a PIM system to manage and highlight these connections for your staff and customers.
Taking data seriously makes it easy for you to dive into the granular details of your products. This will help your marketing and web development staff better promote your products in regards to the experience customers have on your website. Moreover, using these granular details helps you create an easy to explore suite of products. Clearly defined product attributes increase the likelihood of your website showing up in search results in various search engines and third-party marketplaces. These details will help your staff create a reliable and consistent framework for managing your inventory. Not only will this improve workflows, but it will also highlight valuable connections you can use for marketing campaigns.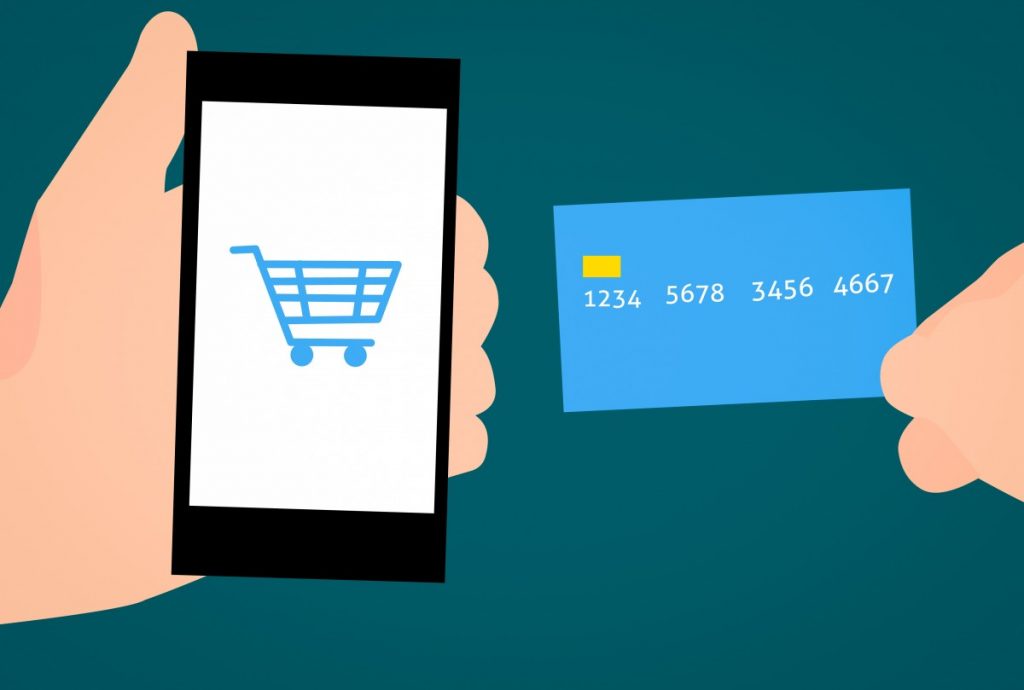 Data Legitimizes Your Brand
Products are a direct representation of your organization, they are your brand. When product information doesn't add up at any time in the buyer experience, it's bad news. The buyer will begin to reject your brand and purposefully avoid purchasing your products. With trust out the window, buyers will head straight to your competitors over a simple mismanagement of product data.
Brand rejection is clearly the lowest form of recognition a buyer can have. The goal, of course, is brand loyalty. Accurate product data and enriched digital assets have the power to turn brand non-recognition buyers into brand loyalty buyers. Most of the buyer influence lies within a single positive product page experience. Especially, for B2B buyers, project managers don't have time to scroll the internet for hours through hard to consume product pages for the particular power drill they need for a project the next day.
Certainly, B2B buyers can't afford the time wasted from a bad fulfillment experience. When your brand "saves the day" by making the purchase experience as easy as possible with filtering, accurate product specs and clear digital assets, you will have returning customers.
Accurate Data Helps You Create Helpful Descriptions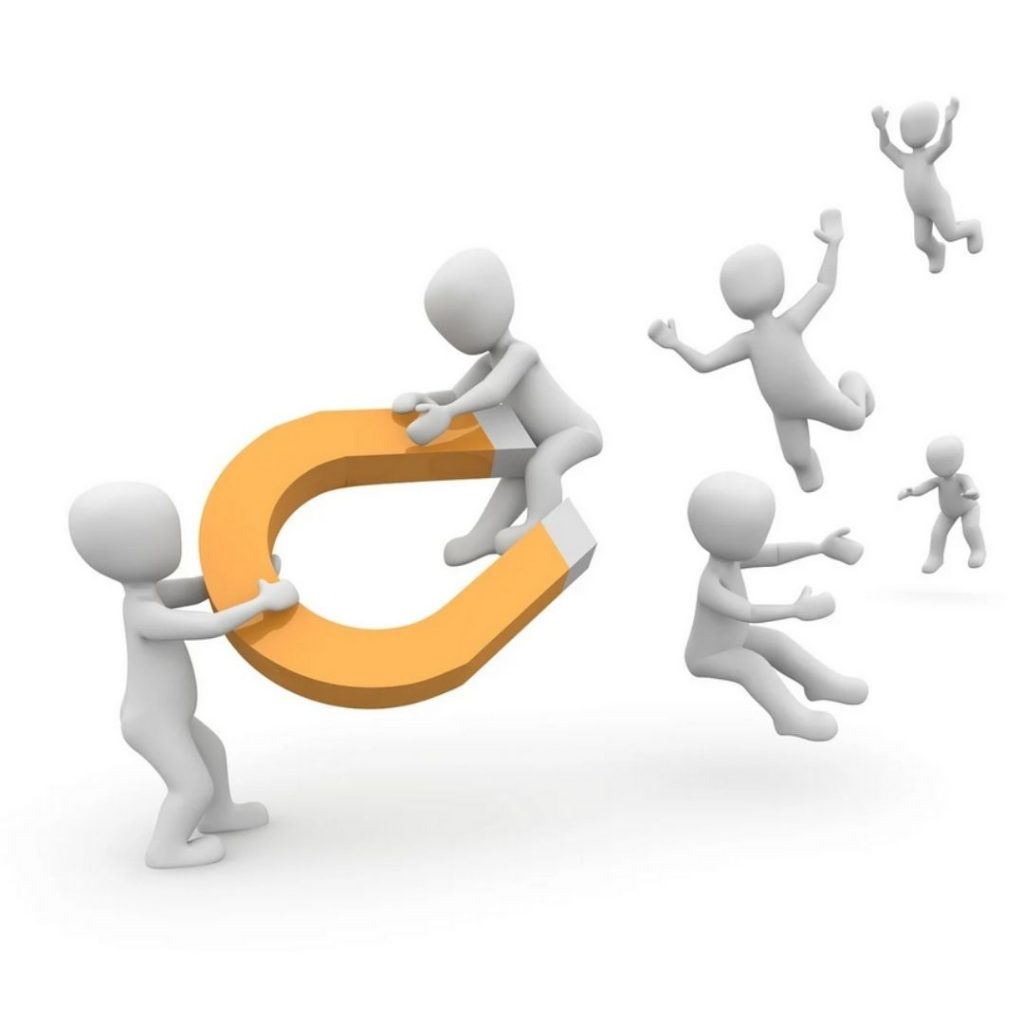 The way you describe your products sets the tone for the experience customers have with your company. Knowing your audience is a huge part of creating a description that paints an enticing picture for the potential customer. Product descriptions can range from serious to funny, and you can even use stories to describe your products. But you don't have unlimited time or space to create the perfect description. The information you choose to include or leave out of your descriptions must be based on what data shows will resonate with your audience. Prioritizing accurate data will help you create product descriptions that help inspire action from your customers.
Create product descriptions that convert.
Your products and target audience will influence which data is best to include in your descriptions. If you sell a product with multiple variations that each serve a specific use, speaking to these details in your product description is a must. Customers looking for knives want to quickly read the product description and see which types of knives you have available. You can pull details from your product data such as materials used, size options, colours, and other specifications to give customers full insight into your inventory. Accurately describing your products at this stage helps customers decide if you have what they want to address their needs. Your marketing and sales team need to have an accurate data pool to get their information from when creating these descriptions.
Clarity is an integral part of effective copywriting. Accurate data makes it easy for your writers to create clear descriptions that lead customers through the decision making process to make a purchase. Giving your team accurate data to work with helps them avoid filling product descriptions with unnecessary words or information that gets customers off track. Likewise, Accurate product data also helps your writers come up with creative descriptions for your products that are unique to your company. Using these keywords specific to your products and services also helps better optimize your website for search engines.
Mistakes Investing Data Accuracy Help You Avoid:
Inaccurate Product Descriptions
As previously mentioned, inaccurate product descriptions directly impact customer experience. Not only do your product descriptions need to be engaging, but they also need to address data points that are important to your customers. Including accurate information about product variations and options your customers have is essential for creating an enjoyable and easy to navigate customer experience. Investing in data accuracy helps you avoid inaccurate product descriptions when uploading your products to new platforms. When you integrate your inventory with third-party marketplaces, you can feel confident that your product information remains accurate. Using a product information management system to manage details about your products is one of the best ways to quickly enhance data accuracy.
Inaccurate Photos
Imagery is one of the most important selling points to highlight in an eCommerce environment. Investing in data accuracy ensures your team is using the right photos in the right places at the right time. Image sizes and formats vary depending on which social networks and marketplaces you're using. A product information management system is the perfect tool to manage all these variations of your product photos without draining your human resources. Investing in data accuracy ensures customers have consistent experiences with your brands regardless of which platform they decide to use.
Inaccurate Specifications And Dimensions
Product specifications and dimensions are crucial factors for fulfilling orders and maintaining relationships with suppliers. Customers expect a consistent experience with ordering and receiving their products. Mistakes on your website about product variations or a lack of information can cause these errors to occur. On the supplier side, inaccurate specifications and dimensions can cause mistakes related to pending orders or product manufacturing. All these errors are avoidable by taking data integrity seriously as a cornerstone of your eCommerce business. This is another reason having accurate product data is critical for eCommerce success.
Final Words
In summary, data is one of the most important assets to develop in the rapidly growing eCommerce economy. Data helps your organization streamline your operations by using verifiable information to lead decision making throughout your leadership hierarchy. Accurate data is an asset small businesses can use to close the gap between themselves and their competitors. Data helps organizations build relationships with their customers while streamlining the shopping experience to increase conversions. In conclusion, accurate data will increase your team's confidence to make decisions based on facts.
Moreover, accurate product data across all channels significantly increases ROI for your organization. Accurate product descriptions, digital assets, specs and dimensions have the power to win customers, minimize returns and create an effortless eCommerce shopping experience.
Catsy PIM is purpose built for B2B eCommerce. To learn more about what Catsy PIM can do for you, schedule a live demo or visit the website at catsy.com.